10 of the best apps for the Sony Xperia Z2
Treat your shiny new Z2 to these boredom-banishing gems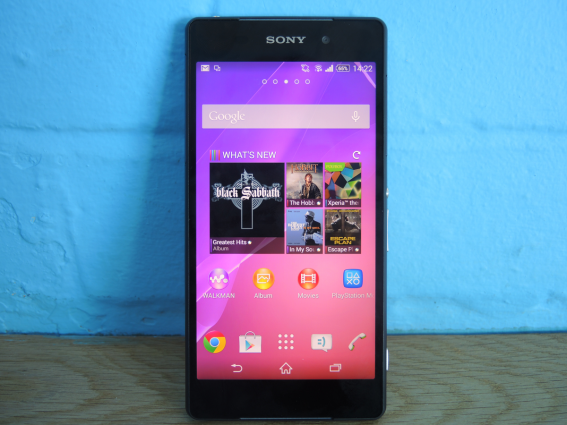 The Sony Xperia Z2 is a beautiful phone, so it's only fair to fill it with equally beautiful apps. 
This shiny slab of smarts is capable of handling just about everything you throw at it thanks to its zippy quad-core processor, while its picturesque screen means they'll all look great too.
We've got everything from free games to fabulous language-learning tools here, so why are you still dawdling? Let's get on with it.
Tumblr (£free)
If you're already on Tumblr, the good news is that thanks to a recent update you can now edit your picture blog directly on your Xperia Z2. And if you aren't? Well there's never been a better time to join.
The microblogging platform now looks fresher than ever, with users able to tweak layouts, change fonts and alter colours all via the Android (or iOS) app. And with up to 3.3 billion possible templates, you can browse countless Tumblr accounts and never feel like you've come across the same look before. All you need now is something to blog about.
Cerberus (£2.46 for lifetime use)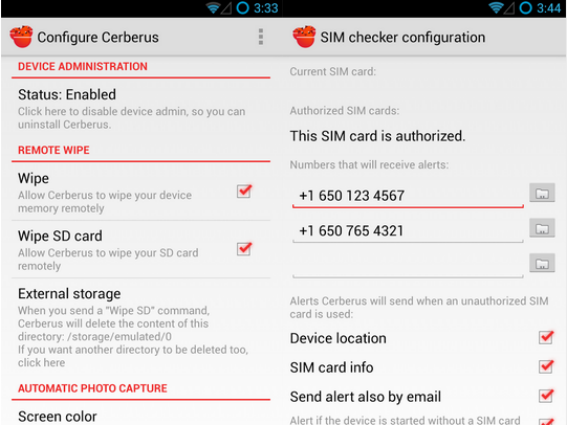 Got a habit of misplacing your phone on a night out? Then you might want to give Cerberus a go. Not only does the app allow users to lock their phones remotely, it even lets you instruct your handset to take photos and videos remotely, giving you the chance to be reunited with your precious phone and nab the thief at the same time. Try it for free for a week, and if you prefer this form of mobile insurance, it's only £2.46 for lifetime use.
Nimble Quest (from £free)
This throwback arcade-style game is brought to you by the creators of Tiny Tower. Steer your line of heroes through levels of enemies and power-boosting items in a dazzling flurry of activity. Grow in invincibility as you add new recruits to your band of heroes, and level them up to slice and dice their way through the hordes. Still not enough action? Join a guild and try topping the international leaderboard.
IFTTT (£free)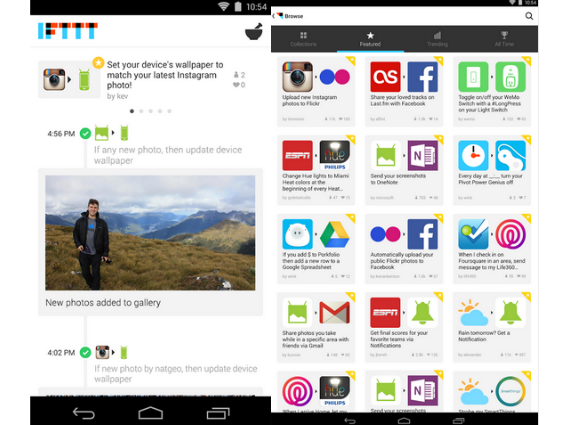 The multi-tasking app finally makes its way on to Android, promising to make your life easier by connecting and automating your apps and certain devices. For example, you could get a reminder to guzzle a pint if the day's temperature is too high. Or, if you have net-connected gear such as Belkin WeMo, you could set your lights to go on at sunset.
Create your own if-this-then-that recipe, or browse through the ones already available in the app or on the site if you're feeling a bit unimaginative.
QuizUp (from £free)
Bulk your mind up with interesting factoids that'll ensure you're the life of your next dinner party. No, we're not talking about reading all the Snapple bottle caps you can get your hands on, but simply challenging your friends to a few quick rounds of QuizUp.
You can earn titles specific to your area of expertise such as Sith Lord (Star Wars) or Poirot Peeper (Crime Fiction) and there's something for everyone here, from history buffs to fashion snobs, so long as you come hungry for knowledge.
Carousel (£free)
From the makers of Dropbox comes Carousel, a beautiful new playground for your memories. The nifty app automatically backs up all of your photos and videos to Dropbox, so you'll never have to lift a finger to do it manually and you'll no longer risk losing your digital memories with a misplaced tap. Organising and swapping photos and videos with friends is a matter of a simple swipe, and given the quality on offer from the Xperia Z2's superb camera, they'll deserve as big an audience as possible.
Duolingo (£free)
Fancy picking up another language? Master up to six new dialects via typing and listening in bite-sized chunks. Pick the correct words, or stand to lose hearts. To ensure you stay on track, you can even set goals for yourself (just make sure you follow them). With countless chapters in each course, it's possible that your patience will run out before the lessons do. And it won't even matter anyway, because you didn't spend a cent on this.
Dead Trigger 2 (from £free)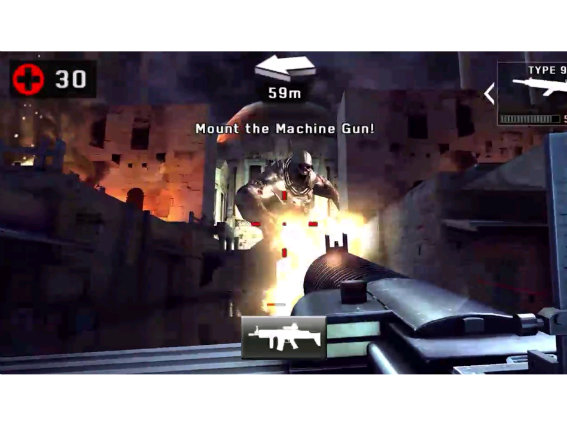 There's nothing like a good zombie game to take your frustrations out on – or form new ones. The Xperia Z2's heavyweight 2.3GHz processor is more than able to handle the spectacular graphics of this gore fest. Wield any one of up to 30 different weapons to blast the brains out of the undead across 15 different environments, just watch out for those special zombies – they're a nightmare to deal with.
Notegraphy (£free)
If you hate being just one of the crowd on your social media sites, using the same generic boring typeface as everyone else, Notegraphy is for you. Fancy up your posts by typing, styling, and then sharing and you'll soon knock everyone's socks off with your creative flair. Even "I just had an apple for breakfast" would be worthy of a retweet or two when it's dressed up in such font finery.
Family Guy: The Quest for Stuff (from £free)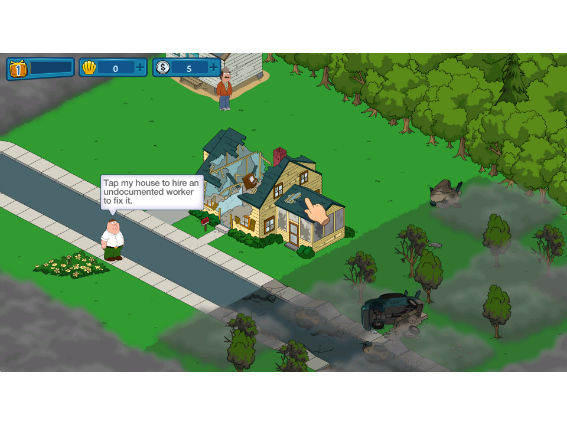 Having our name in its title wasn't the reason why we chose to feature this game (well, maybe a little). Family Guy: The Quest For Stuff has you rebuilding Quahog after Peter starts a fight with a giant chicken (again) and razes the entire town to the ground. It might be a pretty standard city simulation game – in fact the setup is almost identical to that in The Simpsons: Tapped Out – but the inane quests and characters' comments more than make up for the long wait to get things done around this town. Giggity giggity goo!