The Stuff Gadget Awards 2022: Game of the year
We played a lot of games this year. These are the best of the bunch...
You could make an argument that 2022 has been a disappointing year for games.
Despite being over two years into the life cycles of the PS5 and Xbox Series X, there are still only a handful of games that you could truly call next-gen, and even fewer that aren't still being released on the previous generation of hardware. Meanwhile, massive titles like Starfield and The Legend of Zelda: Tears of the Kingdom were both surprised to arrive in 2022, and both slipped into next year. The lack of a proper E3 for the second year running didn't affect the games that came out, but there has just been a general lack of excitement in the industry since the summer.
And yet, we will never forget the barnstorming February of 2022, at the end of which arrived quite possibly one of the greatest games ever committed to code, and our game of the year by some distance. Nintendo has also had a very solid year, even without Mario and Zelda, Microsoft's Game Pass service is still outrageously good value, and there are so many amazing games coming out of the indie scene all the time that the relative lack of AAA games in the second half of the year hasn't felt like a huge issue. We also got the Steam Deck this year, which has transformed our relationship with older games in our PC library.
Not an all-timer, perhaps, but far from a year to write off as a letdown, and we cannot wait to see what 2023 brings our eager thumbs and fingers. But for now, let's celebrate the best of 2022's interactive entertainment.
Game of the year: Elden Ring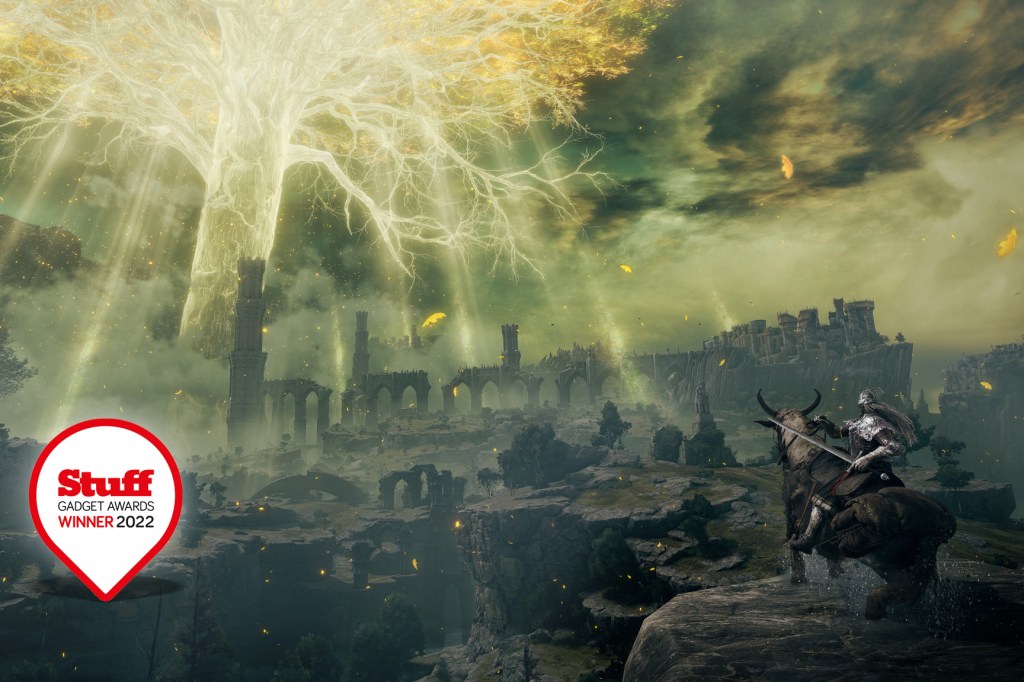 Elden Ring is so much more than an open-world Dark Souls. This is an open-world game for people who have had enough of open-world games, for people who have had enough of their incessant hand-holding, tower-scaling and busywork side quests. Elden Ring is the first open-world game of this scale since Breath of the Wild that fully trusts you to go and make your own adventures.
And what adventures there are to be had in the Lands Between. You'll die. A lot – that comes with the territory in a FromSoftware game. But the beauty of Elden Ring is that, unlike in the Souls games that paved the way for it, getting stuck on a particular boss doesn't present a dead end. If you're struggling, you can just walk off and explore. Pick a point on your map, hop on your horse and save the merciless loop of failure for another session.
We could talk for days about the brilliant combat, the huge range of play-styles the game allows for, the stunningly intricate world design, the eccentric NPCs, the mysterious lore and the awe-inspiring boss fights. But the best thing about Elden Ring, this dizzyingly ginormous masterpiece of an open-world RPG that consumed our time this year like nothing else, is that everyone's experience of it is entirely their own. One of the greats. 
Highly commended: God of War Ragnarok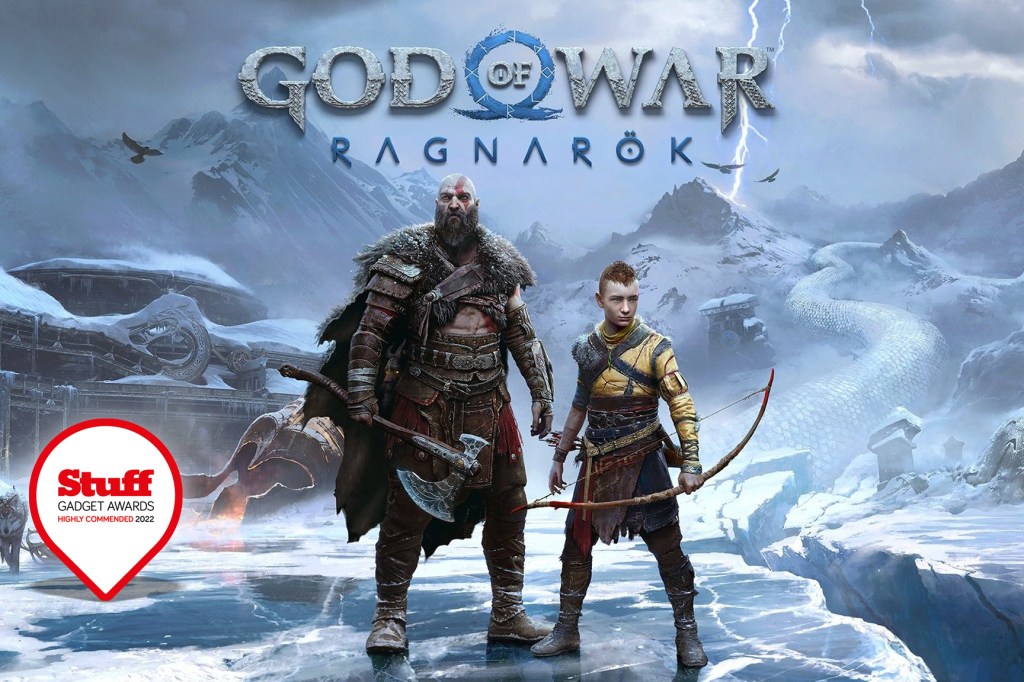 2018's God of War was a ground-up reimagining of a nearly forgotten hack and slash series that hadn't been a really big deal since the PS2 days. Not only did the combat become far more visceral and cinematic, but the game told us a superbly written and deeply human story about fatherhood and legacy and regret that made for one of the PS4's greatest triumphs.
The sequel, then, was never going to have the same impact, and it's true that the opening hours of God of War Ragnarok feel a little too familiar. But it eventually becomes clear that this is a much bigger and more ambitious game than its predecessor. Kratos is still a fantastic character to both control and observe, flitting between chopping up mythical beasts and worrying about his son's teenage angst in a way that must be exhausting. There's very little here that doesn't ooze quality, whether you're playing the game or watching it. In a year starved of big-budget AAA productions, God of War Ragnarok is the winter blockbuster we needed.
Highly commended: Stray, OlliOlli World, Return to Monkey Island
It's well-documented that everybody wants to be a cat, and the memorable cyberpunk meow-em-up, Stray, did little to change our mind. OlliOlli World is a stupendous cartoony skateboarding game that we're still playing today, and Return to Monkey Island made us laugh more than any other game this year. The legendary series feels as fresh as ever.
About The Stuff Gadget Awards
The Stuff Gadget Awards are where we reward the best tech we've seen during the year with gongs that celebrate their status as the cream of the gadgety crop. Read more about The Stuff Gadget awards.