The Stuff Gadget Awards 2022: Fitness tech of the year
The best stuff for improving your personal best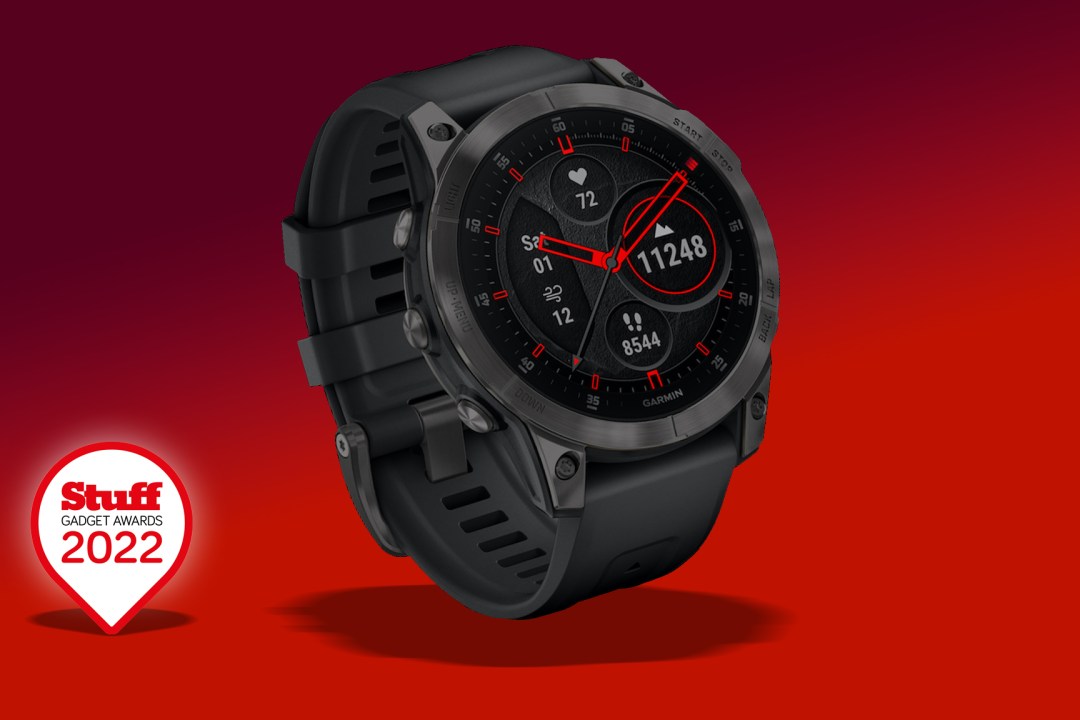 We love any gadget that gives us no choice but to do something that's good for us, so it always gives us great pleasure to honour the best of the year's fitness tech, which is exactly what we're going to do now.
We've split this section of the awards into two categories: fitness watch/tracker and the ever-so-slightly more nebulous (but no less important) fitness gadget category. The former is a clean sweep for the market leader when it comes to serious fitness tracking, while the two devices jostling for the best fitness gadget serve a very similar purpose.
If you have big fitness plans for 2023, then make sure you're geared up with the stuff you're about to read about.
Fitness watch/tracker of the year: Garmin Epix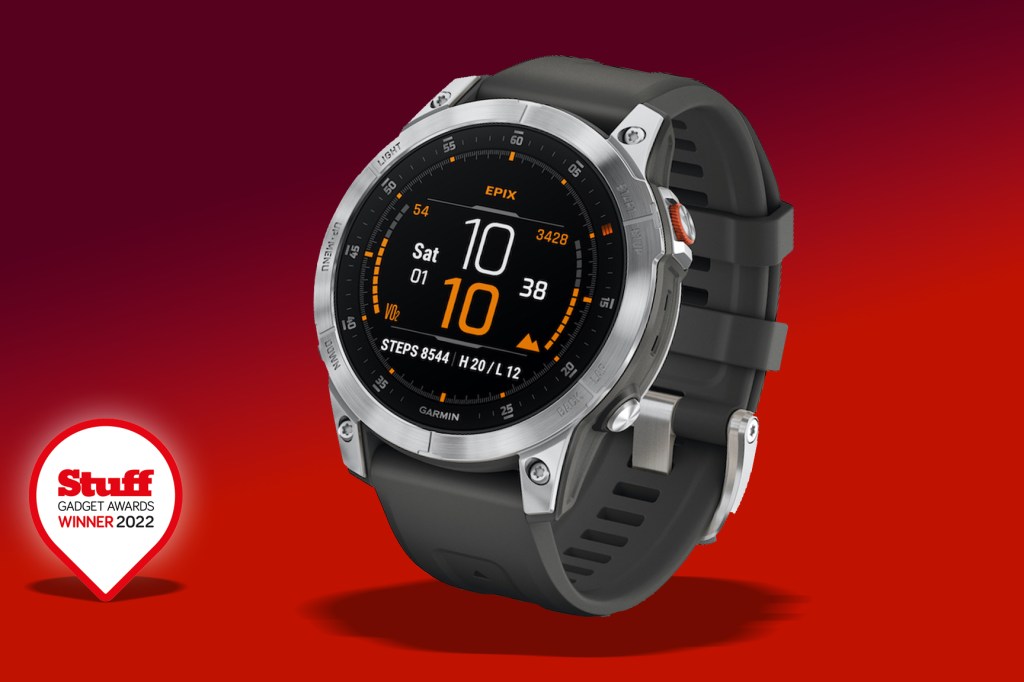 With the Epix, Garmin gave us something we didn't think we were allowed to have. That is a glorious AMOLED display on a fully-featured sports watch that doesn't come at the expense of the kind of battery life that adventurers require. The quite stunning colour display, which makes the also brilliant Fenix 7 look a bit dull by comparison, is naturally thirsty for juice, but you can still expect up to 16 days of solid use between charges in smartwatch mode and 42 hours of GPS (or 75 with a few tweaks). A plug-hungry Apple Watch this is not.
What will you actually be looking at on that lovely AMOLED? Well, data from more than 30 sport modes for a start, plus a host of important information gleaned from the on-board optical heart rate tech. There's also in-depth training guidance and charts that display your progress. Everything you'd expect really, but (if you haven't already guessed) the screen is the story here, with everything displayed on it easily legible in any light. Once you've had the Epix on your wrist, you'll struggle to go back to a non-AMOLED sports watch. 
Highly commended: Garmin Vivosmart 5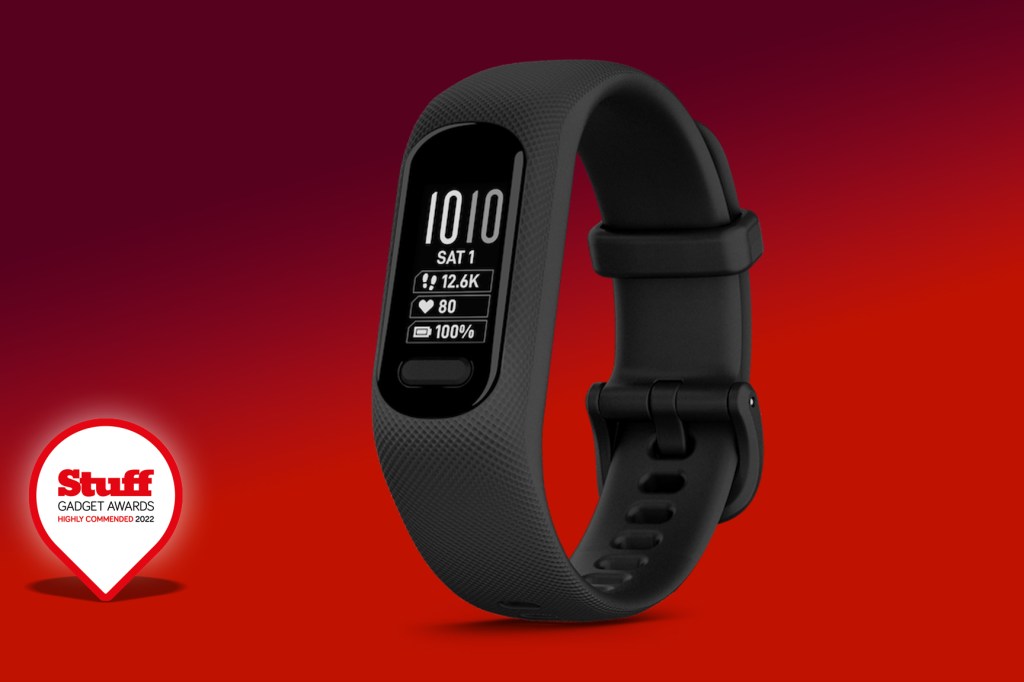 Deliberately pared-back fitness trackers that are only interested in, well, tracking fitness, are something of a dying breed, but the Garmin Vivosmart 5 is just that. The slightly uninspired design, fiddly little monochrome display and lack of built-in GPS meant it was never going to win the big one, but if you just want a lightweight tracker that nails the basics, gives you a solid week of battery life and syncs your data with an excellent (and free) app, then this is a good buy. 
Also shortlisted: Amazfit T-Rex 2, Huawei Watch Fit 2, Polar Verity Sense
Amazfit's T-Rex 2 sadly has nothing to do with dinosuars, but its battery life is almost as awe-inspiring. Huawei made a feature-packed wearable while keeping the asking price down, and we liked the Polar Verity Sense's combination of smartwatch comfort with chest strap accuracy.
Fitness gadget of the year: Withings Body Cardio smart scale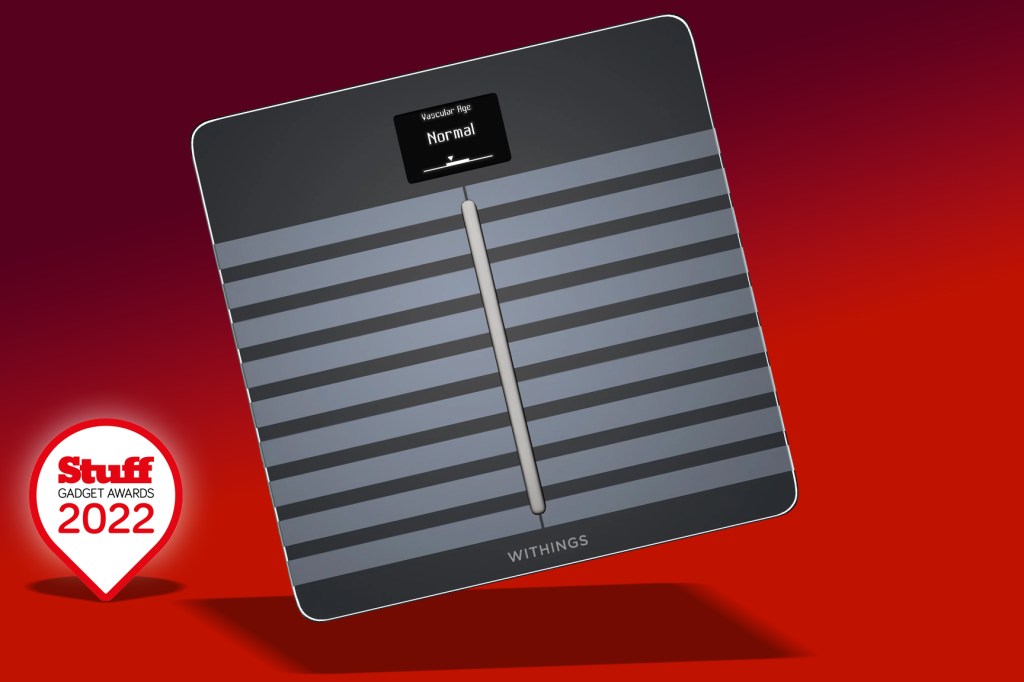 Withings practically pioneered the smart scale, and the Body Cardio is the most impressive model we've tested, capable of telling you things you previously thought only a bespectacled medical professional would be able to deduce. (Don't stop seeing those too, though). The Body Cardio measures fat and muscle percentage, bone mass and heart rate, as well as pulse wave velocity, a key indicator of cardiovascular health.
The stylish scale offers modes for athletes, pregnant women and even babies, with date synced wirelessly and viewable in the Withings Health Mate app. It's a very pricey scale, but it's likely the only one you'll ever need. 
Highly commended: Eufy P2 Pro smart scale
Anker-owned Eufy is probably better known for its smart security cameras than its equally clever scales, but the P2 Pro suggests that should change. Among the 16 measurements it can take are heart rate and skeletal muscle mass, and we really liked the 3D body mapping feature in the app, which is fairly easy to set up and makes it easy to properly analyse your progress. 
Also shortlisted: Nike Vaporly Next% 2, Swytch eBike Conversion Kit
Nike's Vaporly Next% 2 is another excellent foam-filled running shoe for taking your half and full marathons to the next level, while the Swytch eBike Conversion Kit electrifies any old bike with surprising ease.
About The Stuff Gadget Awards
The Stuff Gadget Awards are where we reward the best tech we've seen during the year with gongs that celebrate their status as the cream of the gadgety crop. Read more about The Stuff Gadget awards.