True cinema sound with Yamaha
You don't need to go to the cinema to experience the magic of the movies – thanks to Yamaha you can feel it all at home and for less outlay than ever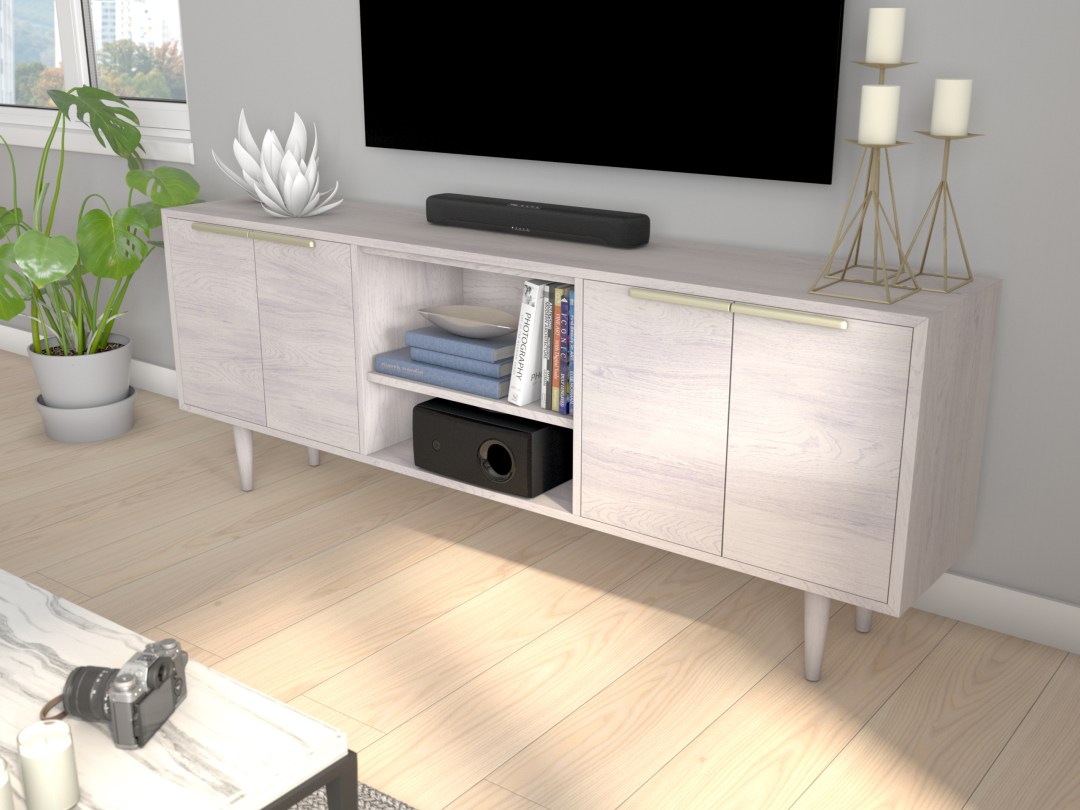 It's Yamaha Film week here on Stuff and there's no better time to discover what top home cinema gear Yamaha has available to beef up your setup. After all, you don't need to go to the cinema to experience the magic of the movies – thanks to Yamaha you can feel it all at home and for less outlay than ever.
We've got four soundbar systems to run you through here, two compact bars in the form of the SR-C20A and SR-C30A and two full-size bars. There's also one of each which has a separate subwoofer and one without.
All of Yamaha's soundbars work with an accompanying app enabling you to switch sound modes and turn features on and off. It's really easy to use. Let's look at Yamaha's great options for true cinema sound in your own living room!
YAS-109
This incredible one-box full-size YAS-109 soundbar offers a total 120W of power including dual built-in subwoofers and boasts DTS Virtual:X for an amazing virtual surround sound experience. There's built-in Amazon Alexa voice integration, too as well as music streaming via Bluetooth and also over Wi-Fi via Spotify Connect, Amazon Music and Tidal. With HDMI-CEC support, you can also use your TV remote to control your soundbar, too though if you're an Alexa user, you'll want to use that to control the volume instead!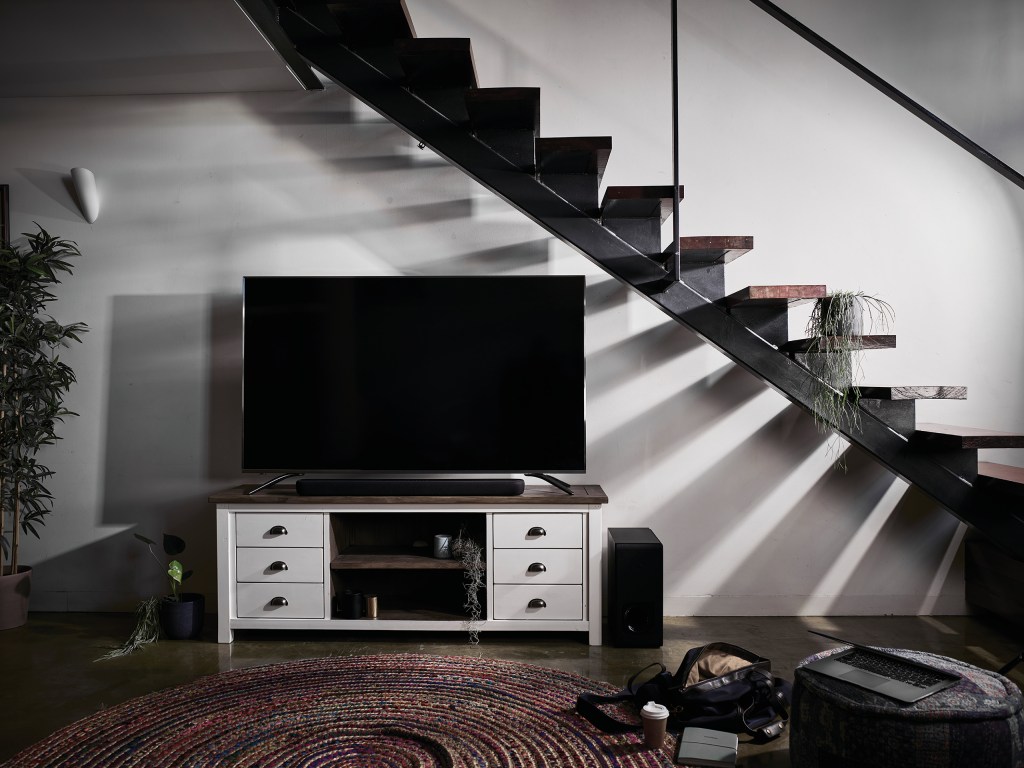 YAS-209
The YAS-209 ups the ante on the YAS-109 with a wireless subwoofer to add to the mix meaning much more immersive audio but with the flexibility of wireless connectivity meaning that you can put it where you want. This package offers a total of 200W of power (100W bar, 100W subwoofer) and offers 4K HDMI passthrough. The subwoofer features a large 16 cm cone woofer meaning that movie soundtracks and dancier music will get the depth they deserve. It's available in black.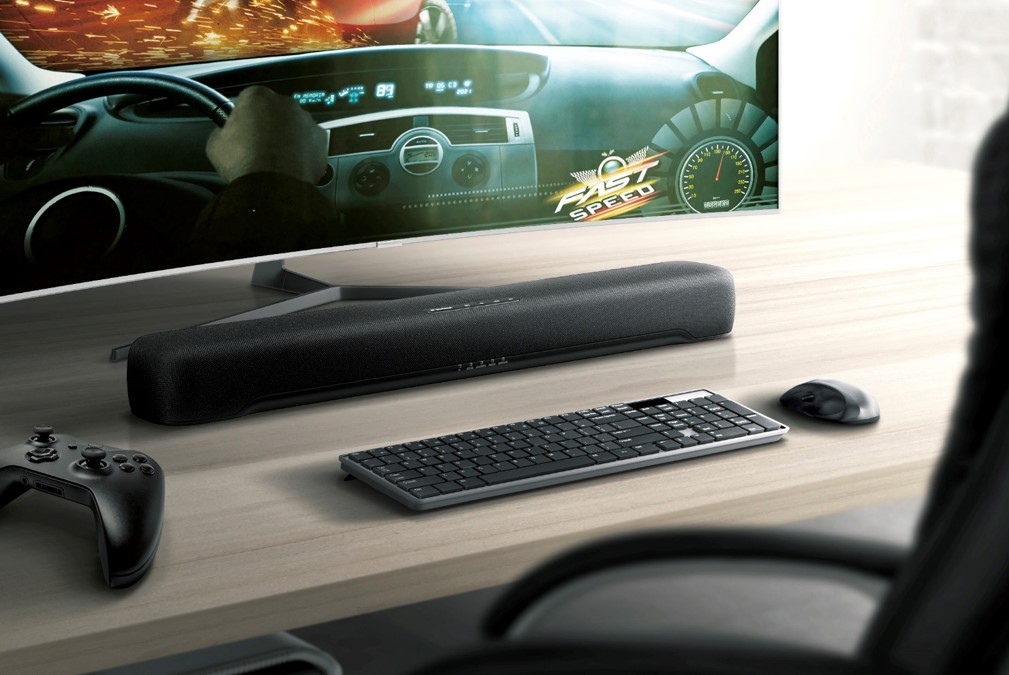 SR-C20A
The SR-C20A is a compact, award-winning one-box soundbar that brings you a huge amount for its diminutive 60cm wide footprint. With Dolby Audio on board and HDMI ARC connectivity as well as Bluetooth multi-point, it's equally at home with music and movies. And it pushes a lot of power through for its tiny size with a total 100W of power with two 20W front channels and a 60W built-in subwoofer. Offering virtual surround sound and Game Sound Mode plus Clear Voice, it's available in black and white.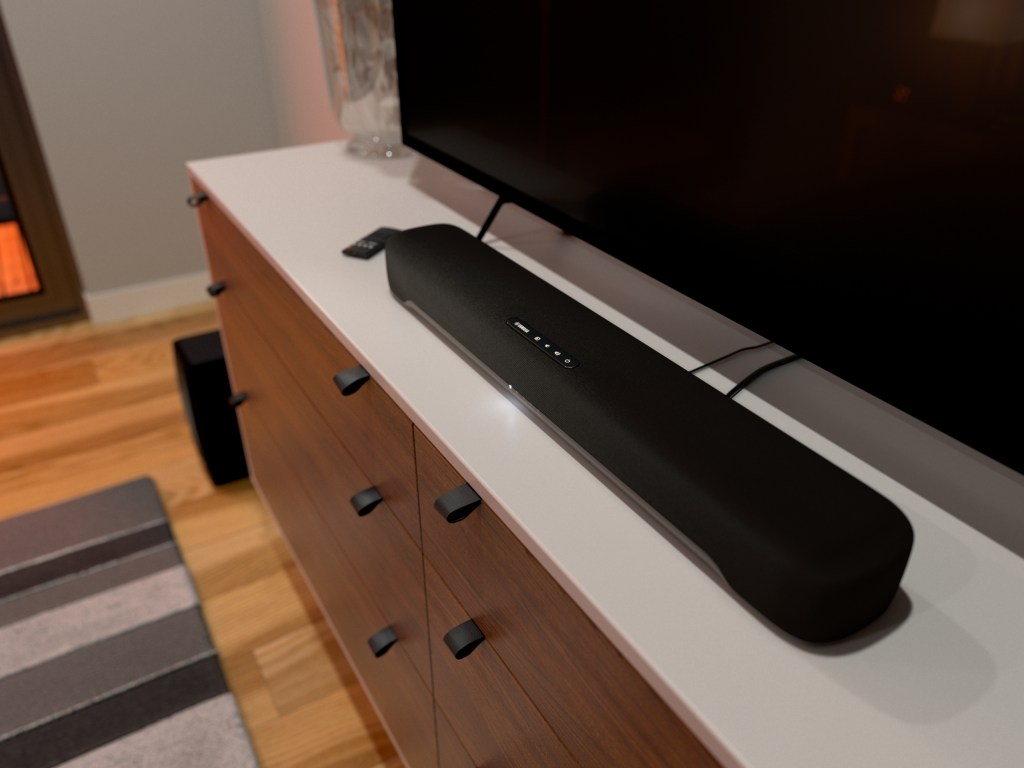 SR-C30A
With a separate 50W wireless subwoofer to add to the bar's dual 20W drivers, the SR-C30A is a compact soundbar that's 30% narrower than Yamaha's full-size bars. But that doesn't mean underpowered as it's still capable of producing some very beefy sound. You can choose from a total of four sound modes including Game mode for immersive console gaming and 3D movie mode to catch the latest blockbuster from a streaming service of your choice in addition to Standard mode and Stereo mode.