MSI offers more power for less – ideal laptops for school, college or uni
Get up to 35% off MSI's range of powerful laptops, perfect for school work, gaming and content creation (and everything else) without breaking the budget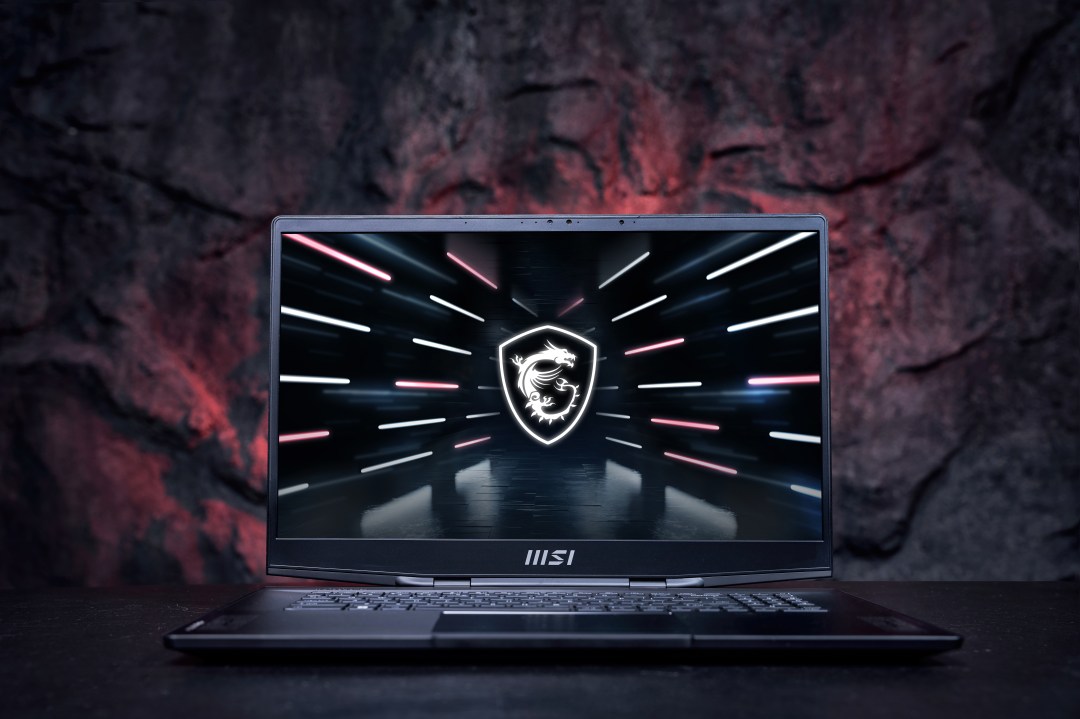 It's back to school season, but thankfully you won't need to wait until Black Friday to hunt down a laptop bargain. Right now, until September 30, MSI is offering up to 35% off their range of laptops in their end-of-summer sale.
These machines are adept at handling pretty much anything you can task them with, whether that's complex number-crunching, video and media rendering or polygon-heavy gaming.
And with price drops of over £700 on certain models, you can get kitted out with a machine without sacrificing power over budget.
MSI feature three lines in their laptop range, which include its Gaming, Content Creation, and Business & Productivity series.
Prices start from just £849 for its gaming laptops, while its business-focused machines are available at a snip from £599.
Gaming
In a marketplace as competitive as laptop gaming, MSI more than comfortably holds its own against the likes of Asus, Razer and Alienware and is a household name in the esports community.
Buyers have a wealth of gaming systems from MSI to choose from, with laptops specced for most budgets and Steam libraries.
Propping up the more affordable end of the gaming range is their Katana line. And though they are among the brand's cheaper offerings, they still boast an 11th generation Intel Core i7 chipset with at least 512GB SSD and graphical wizardry courtesy of an Nvidia GeForce RTX 3050 or above.
When you combine this with a striking red illuminated keyboard, thin bezel and sleek, black design, the Katana laptops look and feel anything but entry level. Starting from its reduced price point of £849 (down from £1,199) for the GF76 featuring a 17.3" Full HD display, this range makes serious PC gaming more accessible than ever.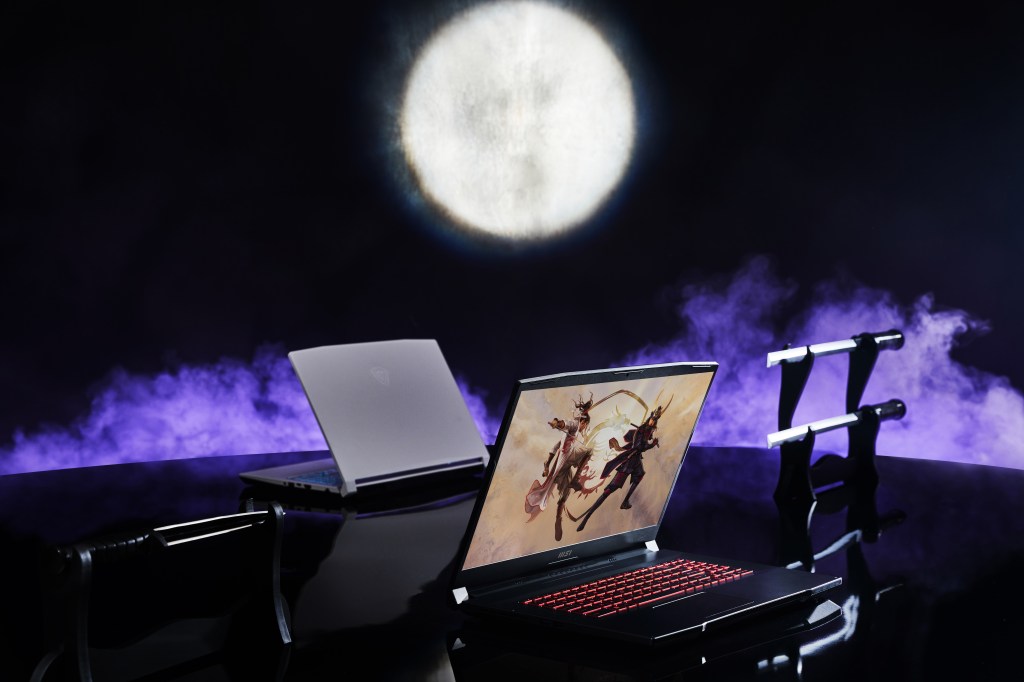 If you're looking for more power under the motherboard, you won't go far wrong with MSI's Crosshair/Pulse GL Series, built for core gaming in mind. These machines feature Intel Core i7 or above, high refresh rates of up to 360Hz, a wide variety of customisation options and 1TB SSDs as standard. There's also a Stealth M laptop in this mid-range that serves as a thin and light laptop with similar specs to the above, making it perfect for on the go gaming.
This tier also introduces Quad HD (QHD) resolution, so you can crank up to run at a crisp 1440p.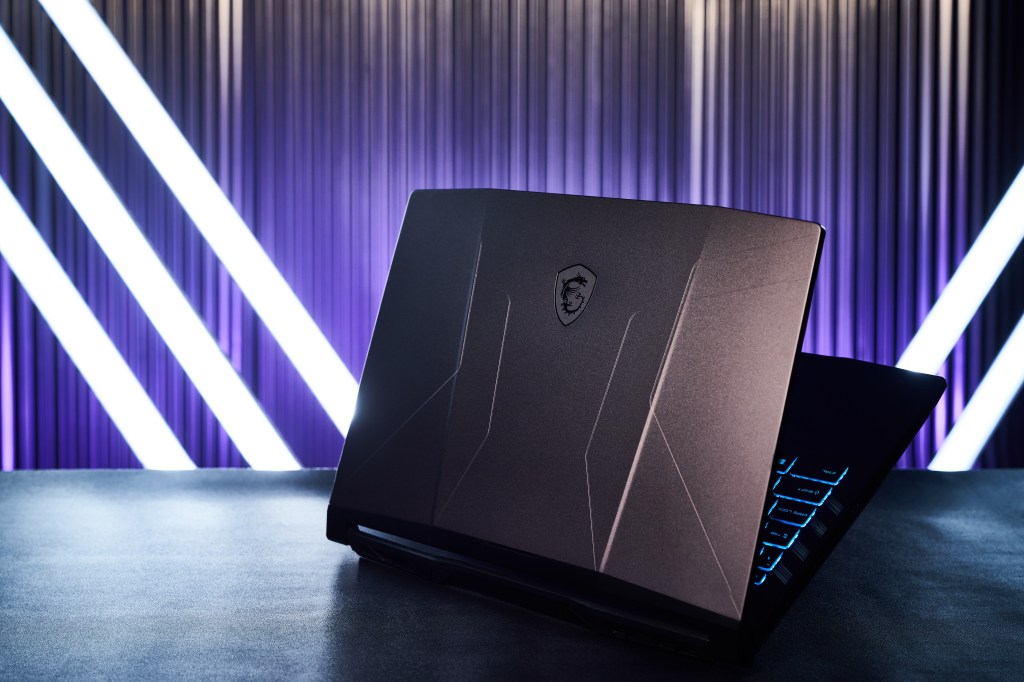 The Crosshair Series even features a luminous yellow biohazard design thanks to its limited edition tie-in with popular shooter Rainbox Six: Extraction, guaranteed to turn eyes green at LAN parties.
However, if you're after something more portable and conference room safe, why not go for MSI's Stealth GS series?
As its name suggests, this range features a razor-thin design in subtle midnight black. Inside, you can find up to DDR 5 16GB*2 to help ensure there's no performance stutter, silky smooth graphics powered by a GeForce RTX 3070 Ti and screen refresh rates of up to 240Hz.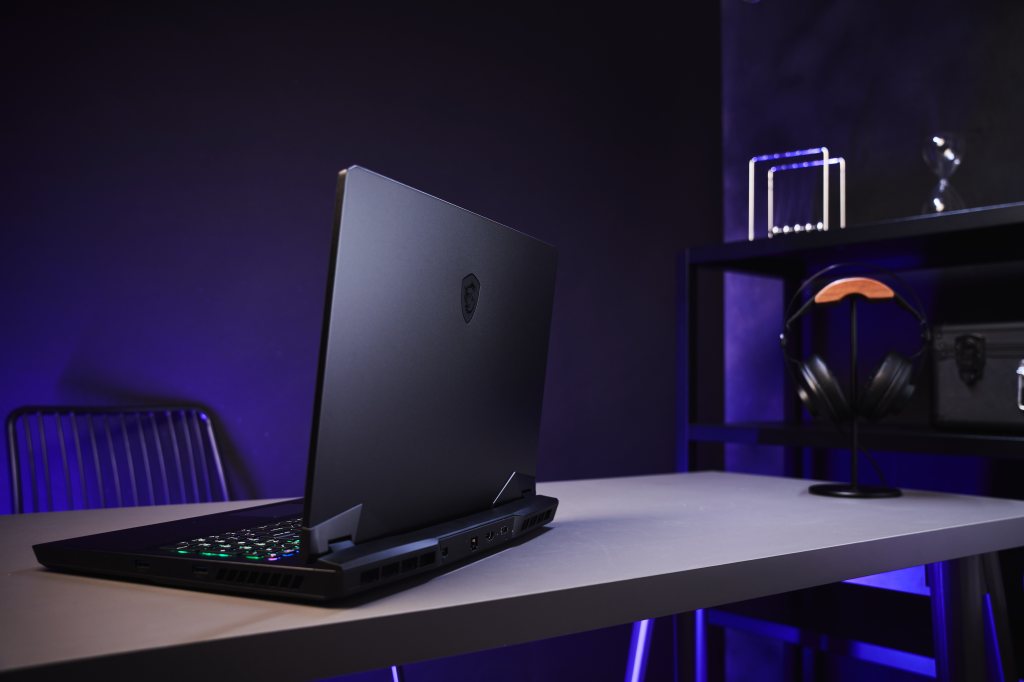 For those after a powerhouse in performance, the Vector GP series combines a futuristic aesthetic with eye-watering specs, featuring Intel Core i7-12700H, 1TB SSD as standard and refresh rates of up to 360Hz.
Slide the power bar up to 11 and you can find MSI's Stealth GS series, which unites the very best specs in mobility and performance, able to handle your most graphically demanding games without breaking a sweat. They feature a premium Intel i7-12700H chipset running a GeForce RTX 3070 Ti with 1TB SSD and up to 17.3" QHD display with a max refresh rate of 240Hz.
Creator series
For creative minds, MSI also offers its Creator series — laptops that cater to a variety of media-intensive roles. Its 16" QHD ensures you won't miss a single detail, and its Nvidia GeForce RTX 3060 comes as standard, able to cope with the graphics-intensive demands of today's media-savvy creators. Right now, you can pick up the Creator Z16 A11UET with an Intel Core i9 and 1TB SSD for £1,813, a saving of over £750.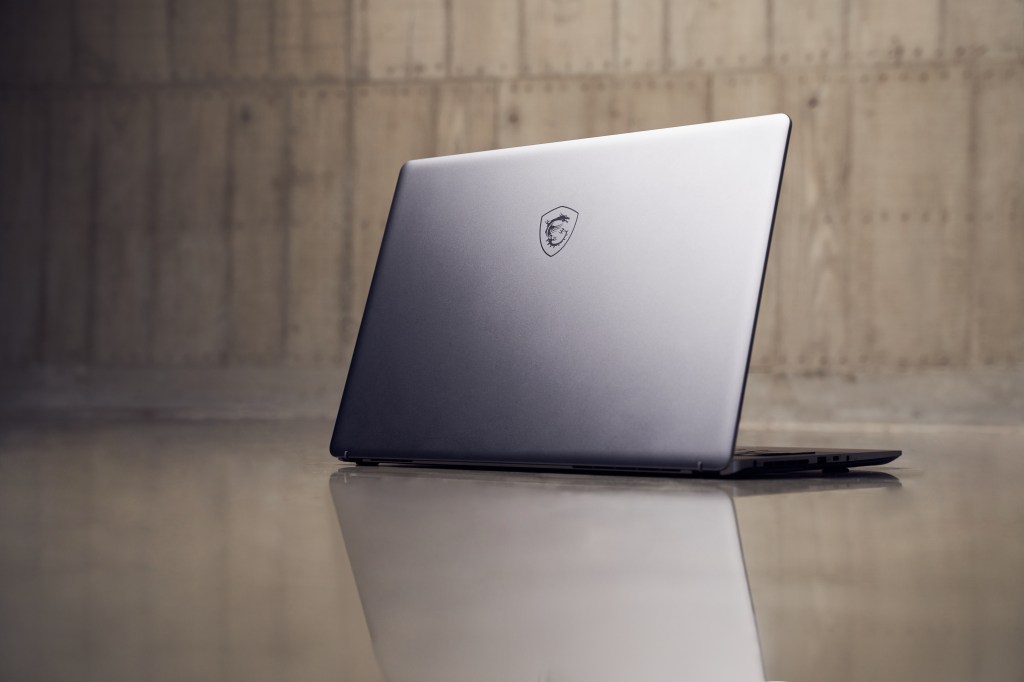 Business and Productivity series
Finally, you have MSI's Business and Productivity series for those who require elegance, security, efficiency, performance and portability in a (serious face) business machine.
Aimed for professionals who don't need retina-burning Nvidia tech, it features integrated Intel Xe graphics and Full HD displays. The range starts from £599.
Our pick? Go for the Summit E16 Flip EVO, specced with Intel i7, rotating display, stylus and touchscreen capability for a fully versatile computer. Higher-end laptops in this range even feature inbuilt biometric security and Tile tracking technology, offering extra peace of mind.
The Business series laptops are also supremely portable, with the E16 Flip being only 1.9kg in weight with a thickness of 17.9 mm.