Let the right one in with Ring security tech
Presenting the Ring Intercom, Indoor Cam and Alarm: three simple ways to give your peace of mind a serious upgrade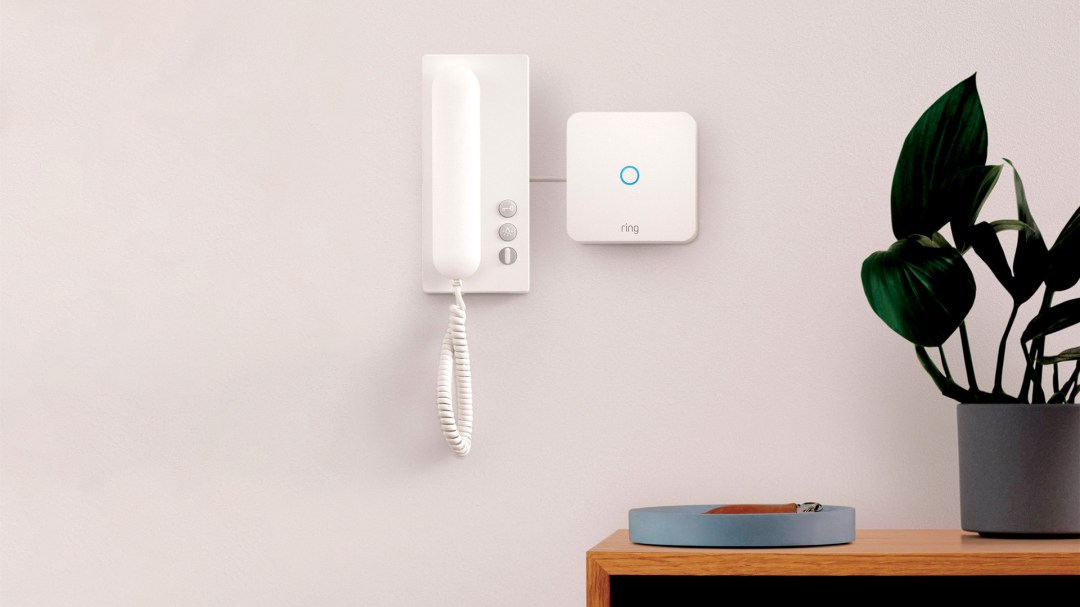 Gone are the days when fitting a home security system required you to call in professional installers toting drills, step ladders and miles of electrical cable.
Good riddance too: with today's miniaturised smart home tech, speedy Wi-Fi and simple smartphone apps, getting your abode in secure shape is a quick DIY job – and one that doesn't leave your living room covered in brick dust, mangled Rawlplugs and tears of frustration.
For a perfect example of this, look no further than Ring's fine collection of home security gear. This range started out with the Video Doorbell, but now includes a multitude of easy-to-use options for homes of all types.
Take the Ring Intercom, a recent release that gives apartment dwellers a boost by upgrading a standard intercom into something far, far more clever. After a fast and simple installation (Ring's video guides will keep you on the right path), it connects to your Wi-Fi and – boom! – you can now chat to visitors with Two-Way Talk and use Remote Unlock to open the building's door through Ring's app, no matter where you are.
Want to ensure the Ring Intercom works with your flat's current setup? Go to the handy step-by-step Intercom Compatibility Checker at ring.com to do just that.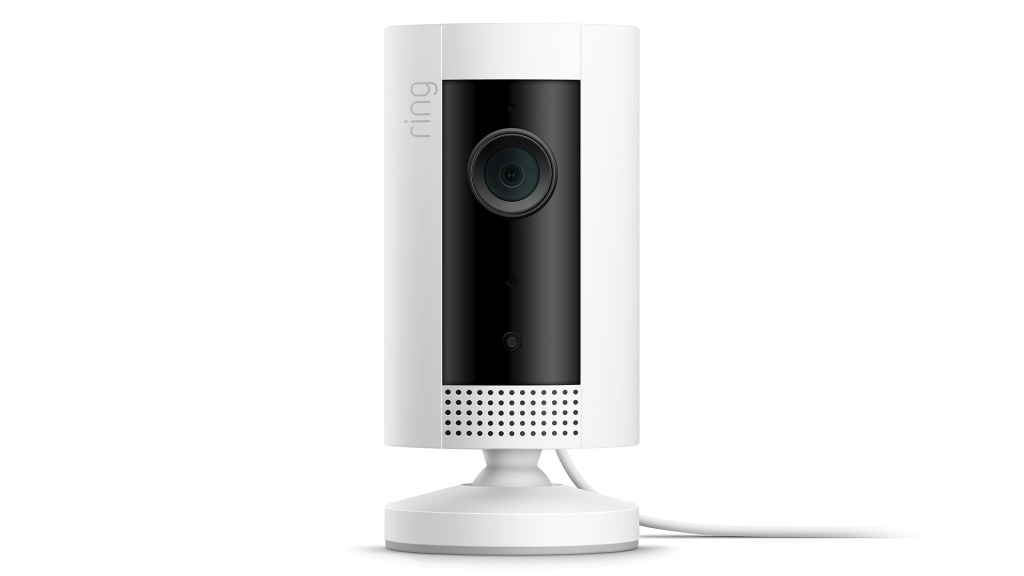 Nobody buzz it better
The magic doesn't end there, though. With the Ring Intercom's Shared Users feature, adding friends and family to your list means they can buzz themselves straight in using their phone. So even if you're away you don't have to risk leaving door keys under a flowerpot for Mum to let herself in, and there's no need for parcels to be left with neighbours. And Auto-Verify provides keyless access to the building for vetted Amazon delivery drivers.
Whether you live in a little flat or a five-bed detached pile, you should also have a look at the Ring Indoor Cam. This miniature Wi-Fi security camera is just 7.5cm tall and 4.6cm deep – compact enough to find a place in the smallest of studio flats – and requires only one cable (to a power socket). Setup is as simple as opening the Ring app on your phone and scanning a QR code on the back of your new Indoor Cam – just like that, you've got full-time access to an always-on Full HD camera in your home.
Motional rescue
With its 140° field of view, the camera covers a wide area, and it can be set to start recording whenever it detects motion. You can use it to keep an eye on your pets while you're out, of course (and with two-way audio you can even attempt a conversation with them); but if you don't want to be notified every time your cat saunters by, you can set it to detect people only (as long as you have a Ring Protect sub).
And should you want a record of what's happening between detected events, enable Snapshot Capture (with Ring Protect) and the Indoor Cam will snap a still image every 30 seconds, one minute or three minutes. Meanwhile, the camera's switchable modes mean you can flip between differing degrees of coverage depending on what you need at the time: Disarmed mode disables live view and motion detection, while Home and Away are customisable presets that kick in depending on your own whereabouts.
With 1080p capture and IR night vision, the Indoor Cam gives you beautifully sharp image quality for its size and simplicity, whatever the lighting conditions in your home. The Ring Indoor Cam's built-in stand can be placed on any flat surface, but if you'd rather stick it on a wall or ceiling it doubles as a mount – and all fixings come in the box.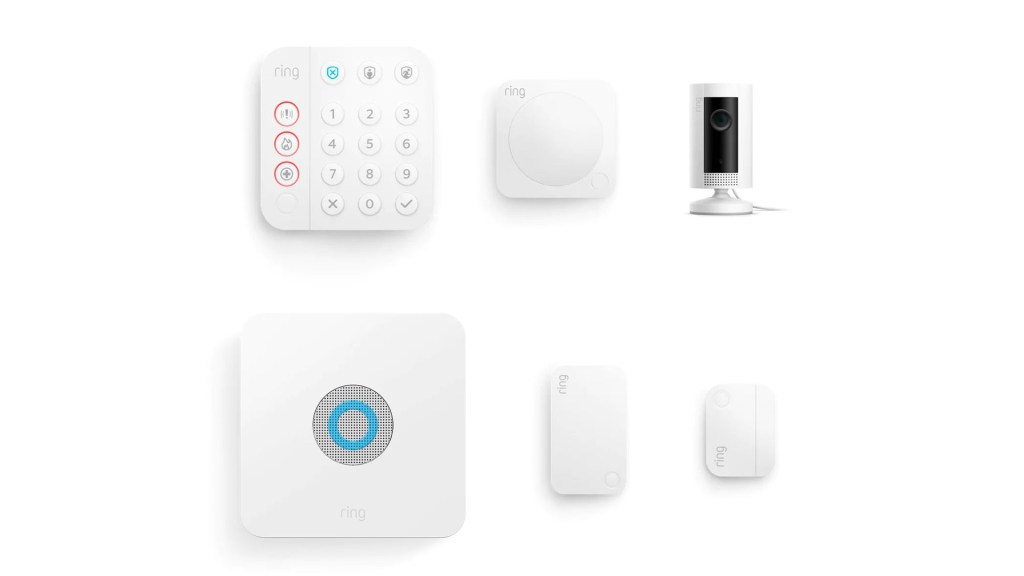 Alarmingly intelligent home protection
The Ring Alarm is a fully-fledged yet affordable security system that makes the perfect DIY alternative to a traditional burglar alarm. The wide range of kits and accessories means you can pick a setup that works for your home, or grow your system later with the addition of a Ring Video Doorbell, an Indoor or Outdoor Camera or more sensors. The Base Station, included in all Ring Alarm packages, is both the hub of the system and a siren – plus, with a Ring Protect Plus subscription, a backup battery that keeps it going for 24hrs in the event of a power cut.
So there you have it: three Ring superstars of the smart security world that give your home (and peace of mind) a major upgrade with a minimum of fuss.
Find out more at ring.com