Huawei Watch Ultimate: The ultimate watch for outdoor action
Introducing the Huawei Watch Ultimate, a smartwatch that's fit to take you to the ends of the earth and back again
The Huawei Watch Ultimate isn't just a masterpiece of precision engineering, one of the most beautiful smartwatches you've ever seen and one of the smartest watches ever created. It's also one of the toughest, enabling you to climb higher and dive deeper than ever before. When it comes to finding the best smartwatch for outdoor sports and exploration, the Huawei Watch Ultimate is the only one you need to know about.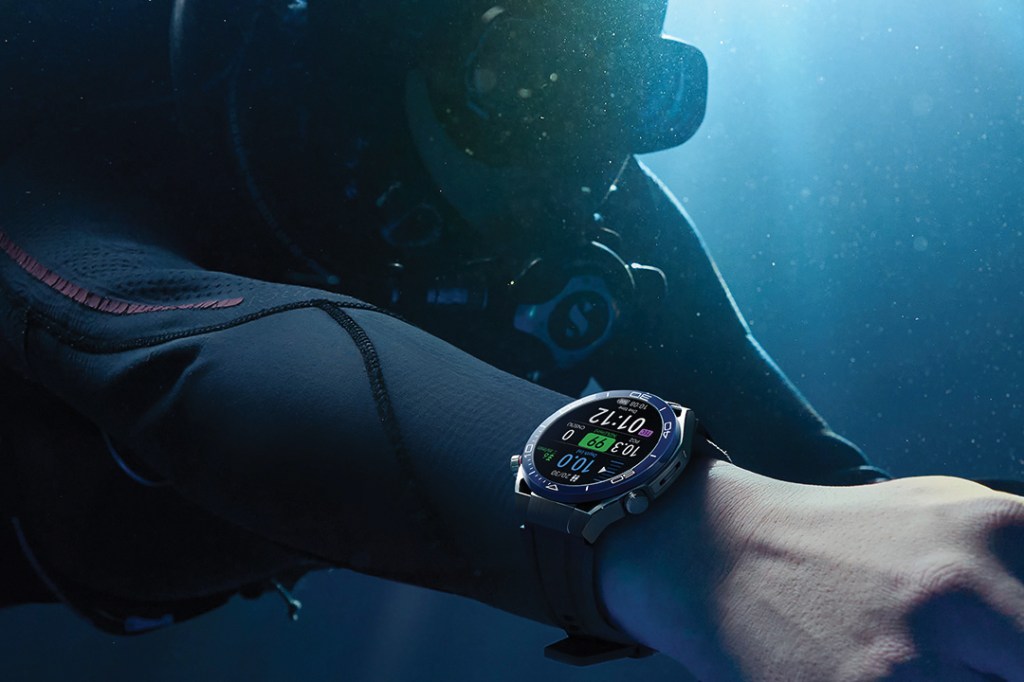 The watch that goes deeper
Where most smartwatches are only slightly water-resistant, the Huawei Watch Ultimate is certified to 10ATM with full EN 13319 certification. That's a whole new level of dryness, enabling you to swim down to a true 100m depth and explore the underwater realm for longer. And that incredible water resistance also means you can push yourself harder in the pool, swimming to your full potential without worrying about water forcing its way inside the case.
Explore more with Expedition mode
The Watch Ultimate's new Expedition mode turns you into a true outdoor overachiever thanks to its dual-band five-system GNSS/GPS positioning, plus a specially designed dim mode that makes it easy to read in gloomy situations such as starlight hikes or campfire nights. Designed for outdoor explorers and adventurers, the Watch Ultimate's continuous location marking and Route Back navigation will get you safely to base if you stray too far from the beaten track.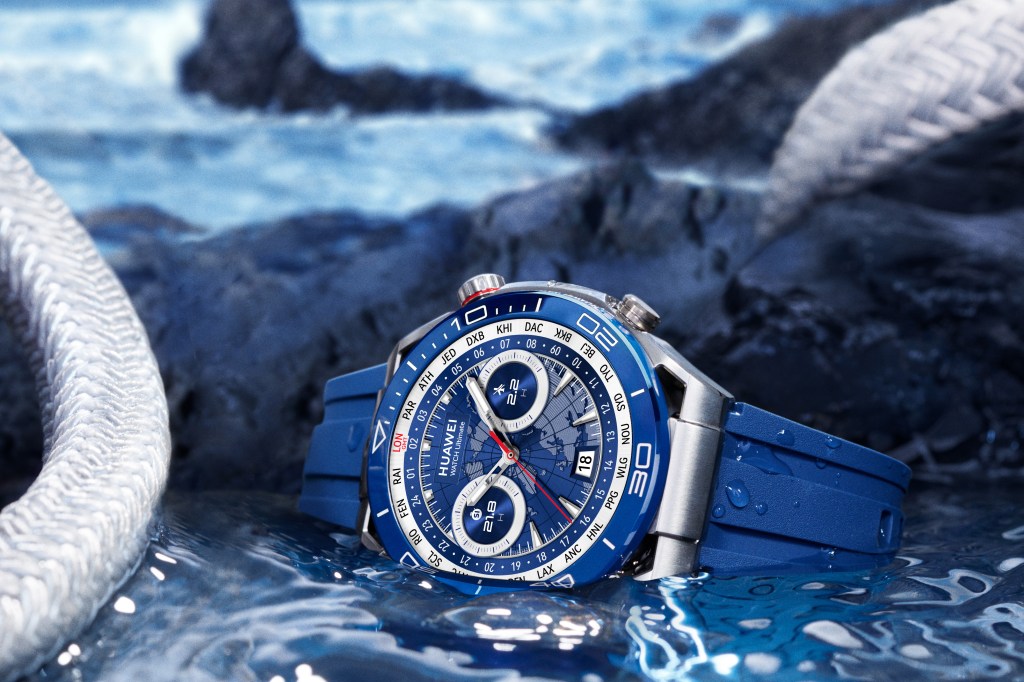 The stamina you need to keep going
When you're an explorer you need a smartwatch you can rely on – and that means a smartwatch with the stamina for the most far-flung adventuring. That's why the Watch Ultimate has an impressive two-week battery life, delivering the power you need no matter where or how long you roam. And when it's finally time to top up, you can charge from flat to full in an hour.
A watch that's as tough as you are…
The Watch Ultimate is built tough. Its zirconium-based Liquid Metal case is the first time this super-strong and incredibly attractive material has been used in a smartwatch, and it delivers truly exceptional resistance to wear and corrosion. Whether you're traversing desert dunes or majestic mountains, it can handle everything the road, path or track throws at it.
…and it's amazing every day
The Watch Ultimate's premium design means it looks just as good with formalwear as it does with hiking gear, and with a gallery full of gorgeous watch faces to choose from you can make it truly personal. Whether the new heights you're scaling are on a rock face or on the career ladder, your Watch Ultimate is constantly tracking your heart rate, blood oxygen and other key health and fitness metrics to give you the insights you need.
With over 100 workout modes, a huge range of smart features and even golf swing analysis, it's the choice for every kind of adventure and every kind of adventurer. Find out more about the Huawei Watch Ultimate
More smarts from Huawei
Huawei Watch GT 3 Pro
The spectacular Watch GT 3 Pro delivers serious power as well as incredible value for money. Inside its gorgeous titanium and sapphire body it offers a full range of health and fitness tracking including ECG and blood oxygen, and it lasts for a full two weeks between charges.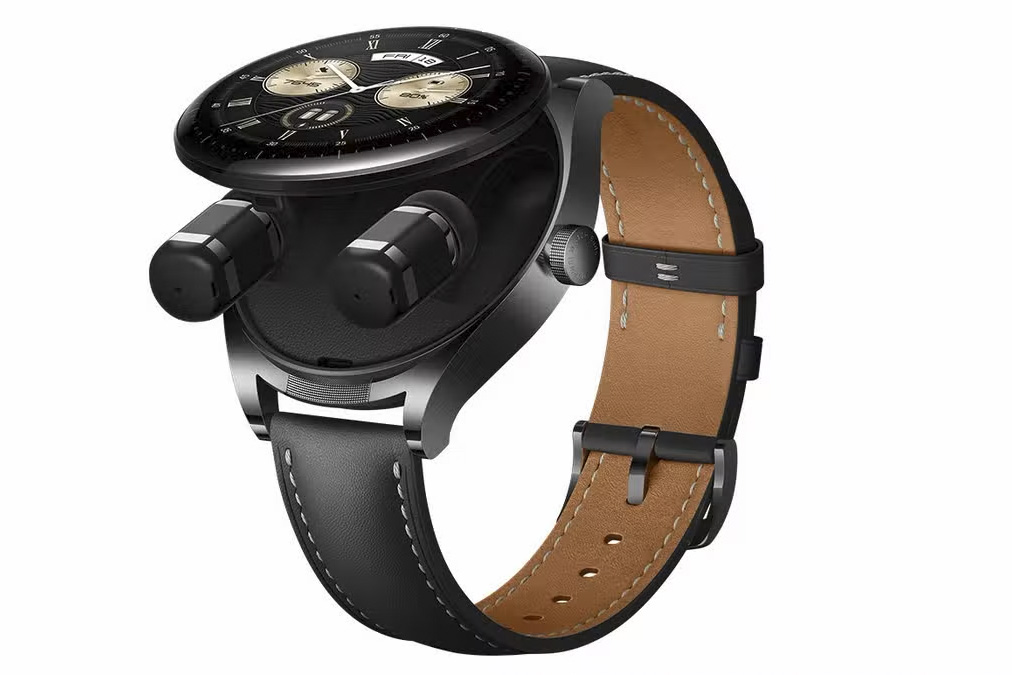 Huawei Watch Buds
With the Watch Buds, Huawei has designed a gadget like nothing you've ever seen. This is a fully-featured, fantastic-looking smartwatch with a brilliant surprise inside: two ultra-light and comfortable earbuds with superb sound, full touch controls and active noise cancellation.