Xiaomi Yeelight review
This shining example of smart lighting has a pleasant, if not revolutionary, bedside manner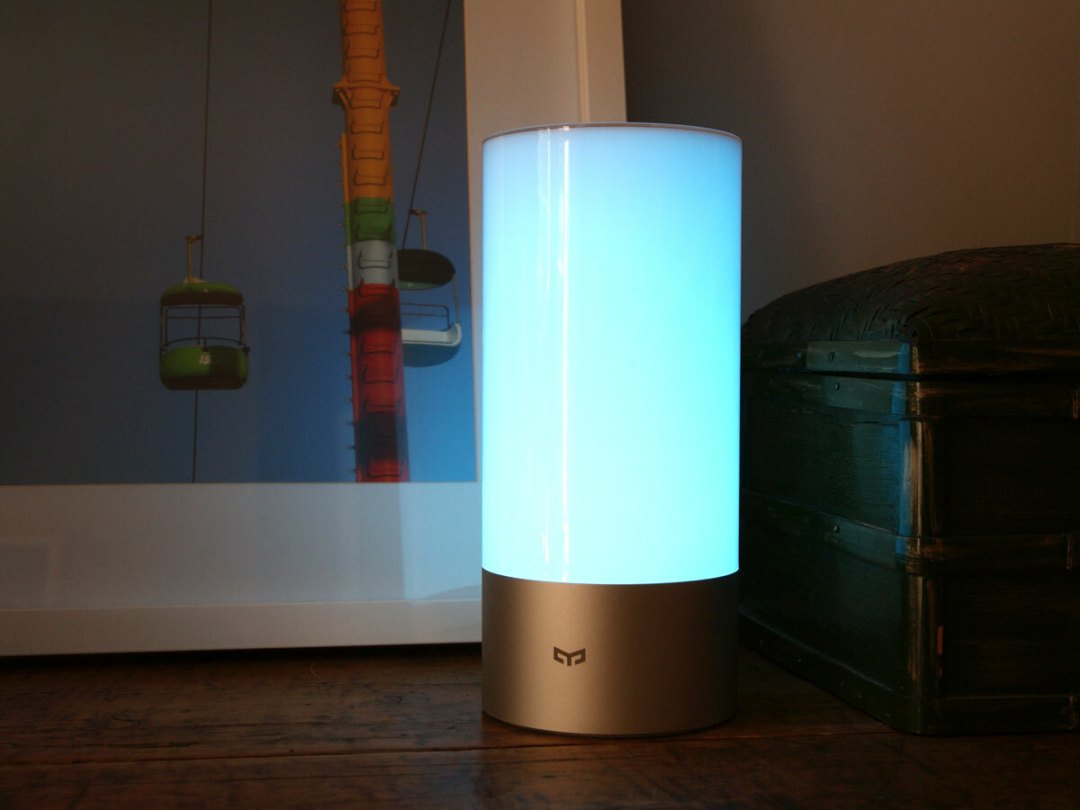 Forget smartphones, tablets, and even drones – Chinese mega-corp Xiaomi is looking to smarten up your home. In both senses of the word.
Case in point: the Yeelight, an LED table lamp with built-in Bluetooth, plus colour-changing smarts to pump out just about any shade or hue your eyeballs are capable of seeing (that's 16 million different ones, in case you're counting).
To find out if was any cop, I stuck one by my bed for a few days. Did it brighten my mornings or dull my days? Read on and I'll enlighten you.
PUSH THE BUTTON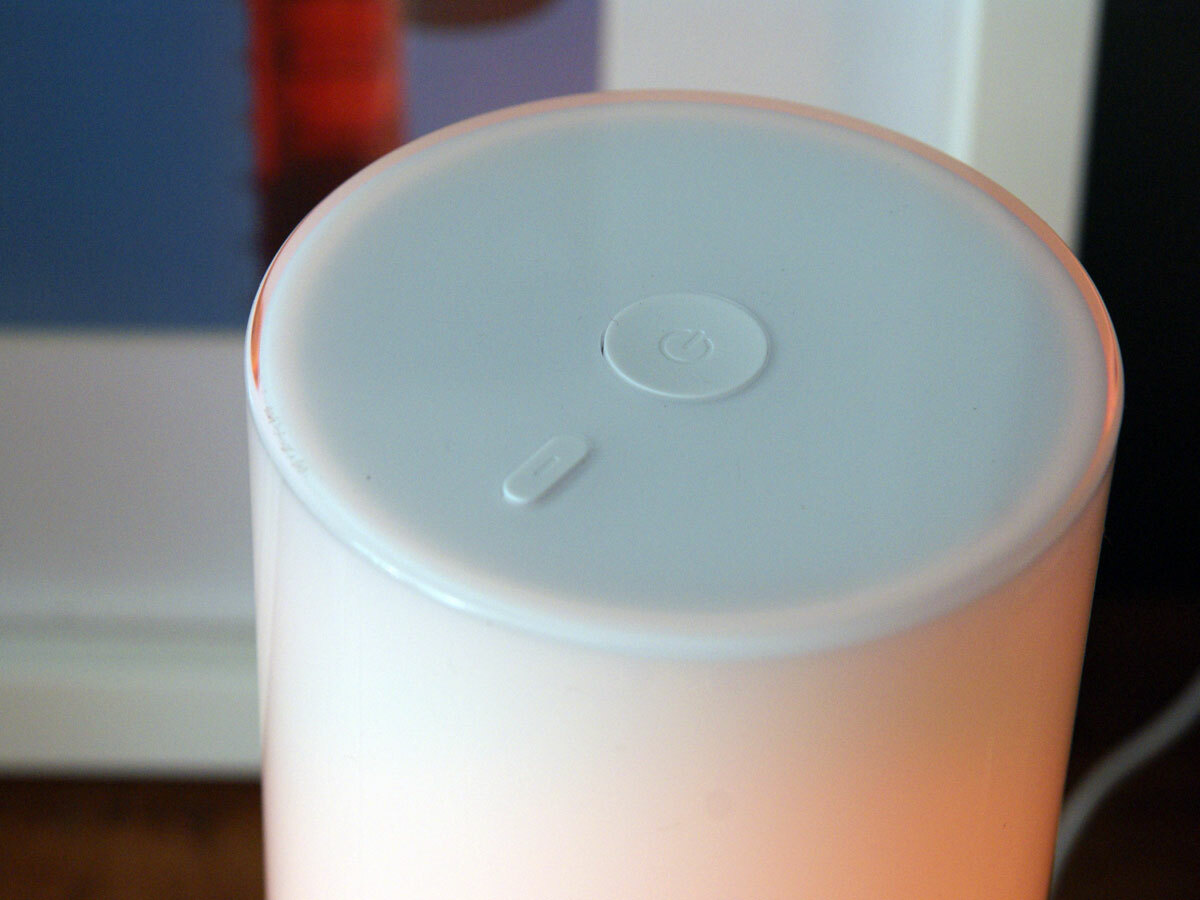 Xiaomi's official photos don't really do the Yeelight justice – it's a lot smaller, more compact and lightweight than I'd been expecting. At about 22cm tall and 10cm around, it won't hog all the space on your night stand.
You could even call the looks elegant, if you're all about minimalism. The two-piece cylinder has an aluminium base, with the light-up section switching to matt plastic. On the bottom, a rubber-like base gives a decent amount of grip – all the better to stop you knocking it off your bedside table when scrambling for your phone in the dark.
The white plastic disc on top has a single power button in the centre. Tapping it turns the lamp on and off, but you can also run your finger around the edge of disc to dim it. Think of it like tweaking the volume on an old iPod Classic, only without the satisfying clicking sound.
There's also a "scene" button, whuch switches between Xiaomi's preset lighting modes. You've got solid white light, a continuously-shifting demo mode (for showing off your new colour-changing lightbulbs, or for house parties) and one user-set colour.
You can also hold it down with one finger, then slide another around the edge of the top to manually adjust the colour.
APPY TO HELP
Handy when your phone is out of reach, sure, but you'll generally be tweaking settings through the free companion app. It's available on iOS and Android, and has a much deeper level of control.
Once you've paired lamp and phone via Bluetooth, you can tap icons to flick between preset scenes, or use the touchscreen to set your preferred colour and brightness. Swipe left and right for different hues, and up and down for more or less light.
The app could also help you get a better night's sleep. Yep, in today's crazy, fast-moving and always-connected world, barely any of us are getting the amount and/or quality of sleep that we need.
For starters, Night Mode switches the lamp into a soft orange hue that won't strain your eyes. You set which time to activate it – say 10PM to 1AM – and tap the top of the light to turn it on.
Then there's a sleep timer, which keeps the lamp on for a set length of time (anything between one and 30 minutes) after you hit the power button. Perfect for getting the kids to bed on time.
WAKE ME UP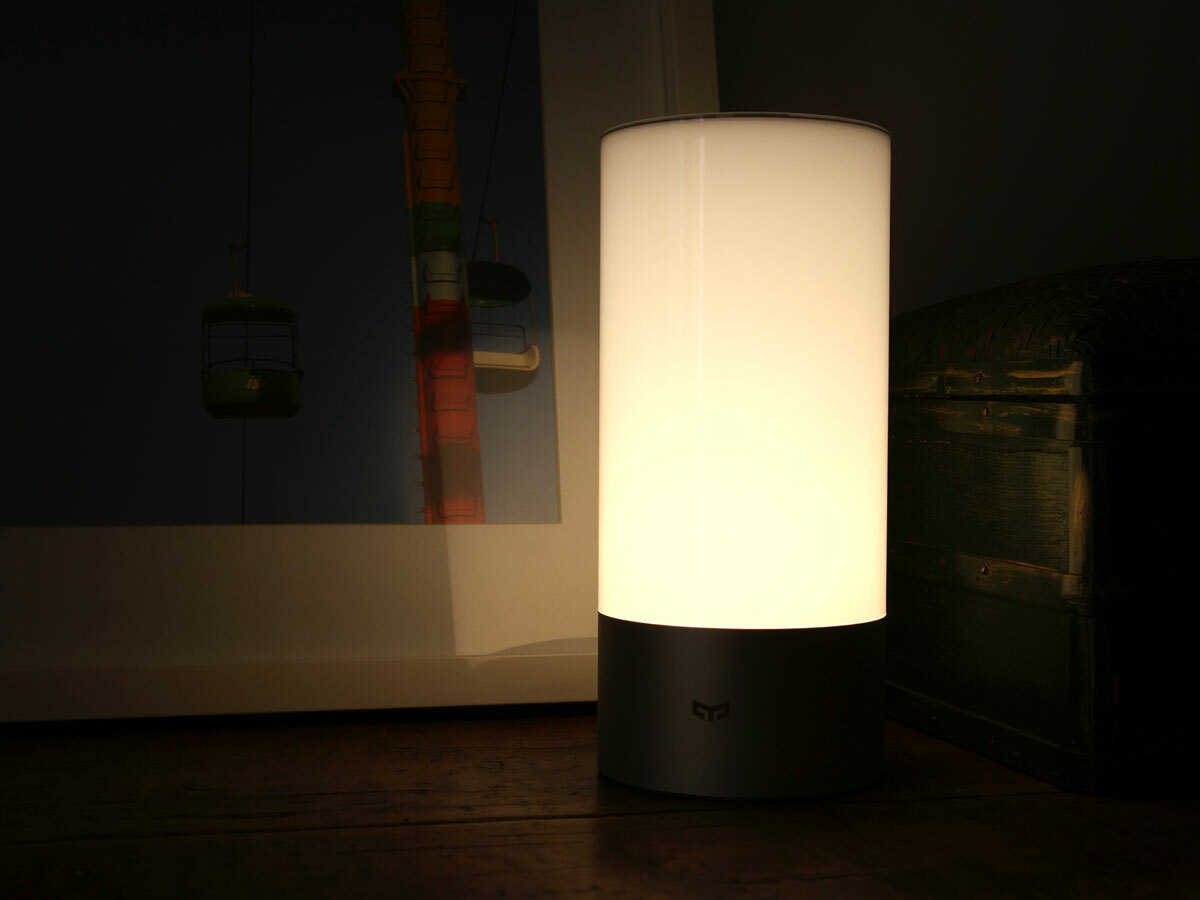 The Wake-up Light is the big one, though. Set it the night before to coincide with your alarm clock, and 30 minutes before that goes off, the lamp turns on, gently increasing in brightness to trick your snoozing brain that the sun is rising.
By the time you need to be up and about your body has already begun to "wake up".
Does it work? Well, maybe if you're a light sleeper, or you've got some seriously thick curtains. I didn't find it particularly useful, but then my bedroom lets in a lot of ambient light. I found myself being woken by the actual sunrise, rather than the Yeelight's knock-off version.
Ah well – perhaps if your room has a full blackout blind setup, you'll have better results. I reckon the Yeelight's lack of power didn't help, either.
It works fine as a gentle bedside lamp, or something capable of adding a little bit of "mood" to a dark room, but it's not much help if you want to fill a larger room with light.
Xiaomi Yeelight verdict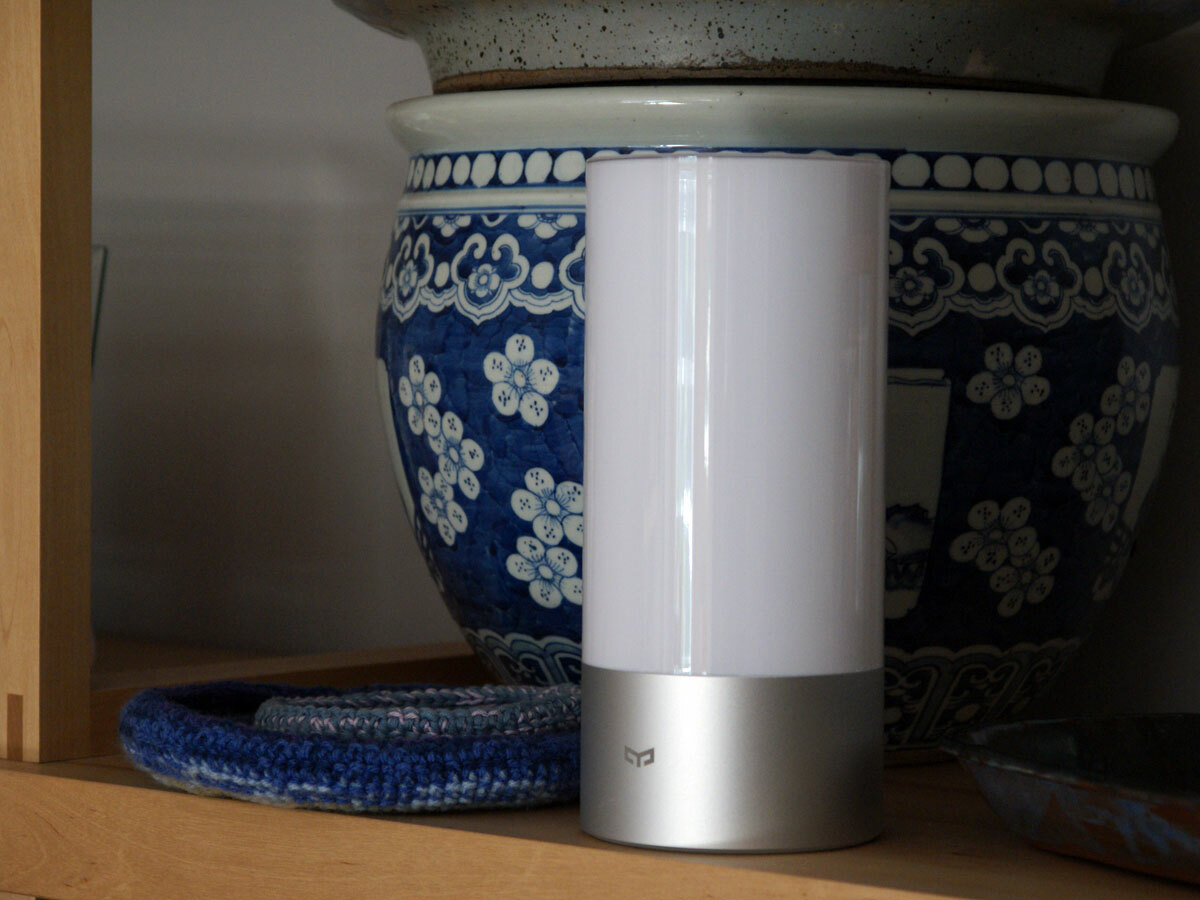 I might have slept right through its wake-up mode, but I'm still quite taken with the Yeelight – if only as a clever bedside reading lamp.
Its colour-changing function and touch-control top panel both work brilliantly, the design is subtle enough to match just about any room, and it's all available at a reasonable price. A Philips Hue Bridge and single bulb would cost more, and then you'd need the lamp to actually fit it in.
As long as you don't expect it to revolutionise your life (or your sleep patterns), Yeelight should light up your life.
The Competition
In practically every way this is the Sonos of smart lighting, and that's a mighty compliment indeed.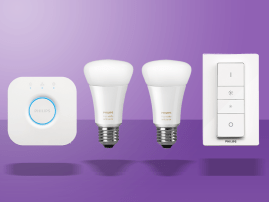 Tech specs
| | |
| --- | --- |
| Brightness | 300 lumens |
| Controls | On device, Smartphone app via Bluetooth (iOS/Android) |
| Colours | 16 million |
Stuff Says…
The bulb isn't bright enough for the wake-up mode to replace your clock, but Yeelight still shines as a bedside lamp
Good Stuff
Good looks that won't hog space on your bedside table
Controls are super simple, just tap and go
Can display almost any colour imaginable
Bad Stuff
Blindingly bright? No, not quite