Xiaomi Mi 11 review
Don't underestimate mi
There's nothing like a bit of political turmoil to help you get ahead, is there? Now that Google services and the Play Store are Huawei's forbidden fruit, Chinese compatriot Xiaomi is eyeing up a seat at the smartphone world's top table.
The Mi 11 might just be the way to make that happen. Not only is it first out the gate with Qualcomm's latest silicon, but promises whip-crack wired and wireless charging speeds, premium design and a truly flagship-grade display. Oh, and a price that undercuts Samsung's latest Galaxy. Whether you're familiar with the brand or not, it's a combination that deserves to turn heads.
DESIGN & FEATURES: CATWALK READY
Cover up the logo on the back and you'd have a hard time telling the Mi 11 wasn't some kind of Galaxy handset – it's a really good-looking phone, even in the subdued hues of our review unit, with a build quality to match.
Curved glass front and back blends seamlessly into an aluminium frame, with an unobtrusive hole-punch camera in the top corner and an under-display fingerprint sensor completing the minimal look. You get the latest Gorilla Glass Victus up front, which promises greater protection from drops as well as the usual scratches and scrapes.
It's pretty hefty at 196g, but satisfyingly so. Around back, the giant camera module dominates proceedings, though Xiaomi should really take a trick out of Samsung's book and make the regulatory information a closer match for the handset colour; as it stands, the bright text detracts from the otherwise premium styling.
There are a few places where the Mi 11 skimps out compared to the flagship competition, like the lack of water resistance. Xiaomi calls it "splash-proof" but you won't want to give it a dunking.
DISPLAY & SOUND: SCREEN DREAM
Curved glass spilling over all four of the Mi 11's sides hints at something special, but the OLED panel underneath is the true treat for the eyes. At a whopping 3200×1440 resolution it's among the sharpest, most detailed phones around, and it has a high refresh rate too. The Mi 11 defaults to 60Hz out of the box, but an adaptive 120Hz option puts ultra-smooth scrolling and fluid animations just a few taps away. It's worth the battery life hit, making even the most basic of swipes and taps feel that much more responsive. If you're really desperate for juice, the resolution can be forced down to 2400×1080 – and unless you press your nose up against the glass, you won't really notice the difference.
At 6.81in it's undeniably a big screen, but the sensible 20:9 aspect ratio makes it a little easier to use one-handed, and there are plenty of software tweaks that can bring icons and menus that little bit closer to your digits. Colours are punchy in that familiar OLED way, without being overly vibrant, and maximum brightness is retina-searing at night, so easily enough for clear viewing when you step outside.
With that in mind, HDR10+ support was a given, and compatible videos look stunning. Contrast isn't handled quite as deftly as on Samsung and Sony's top-end phones, though, which can lead to a lack of precision and detail in darker scenes. The stereo speakers are a great match to the screen, delivering impressively punchy audio with minimal distortion, even after you crank the volume. Harman Kardon audio processing can be a little heavy-handed with bass, causing the rear glass to vibrate, but you can easily toggle it off for more relaxed listening. Sadly there's no headphone jack here, so it's Bluetooth or a dongle if you fancy some solo tunes.
OS & SOFTWARE: A TASTE OF THE OTHER SIDE
At first glance, the latest version of Xiaomi's MIUI interface looks a lot like vanilla Android, with a drawer for storing all your apps and lots of familiar Google software preinstalled. Dig a little deeper, though, and you'll see it also borrows liberally from iOS. That includes a control centre full of quick access buttons and smart home shortcuts, an abundance of transparency effects and an icon or two that wouldn't look out of place on an iPhone.
There are at least lots of customisation options, so you can dig down and turn off the bits you don't like, but it can be quite full-on straight out of the box. It doesn't help having pre-installed bloatware approaching double digits, either. It's Android 11 underneath, and you don't have to spend too long tweaking settings to get things how you like it, but certain settings (notably the power saving ones) are multiple levels deep. A little more refinement and it will soon be on par with Samsung's OneUI – but we're not there quite yet.
PERFORMANCE: SoC IT TO ME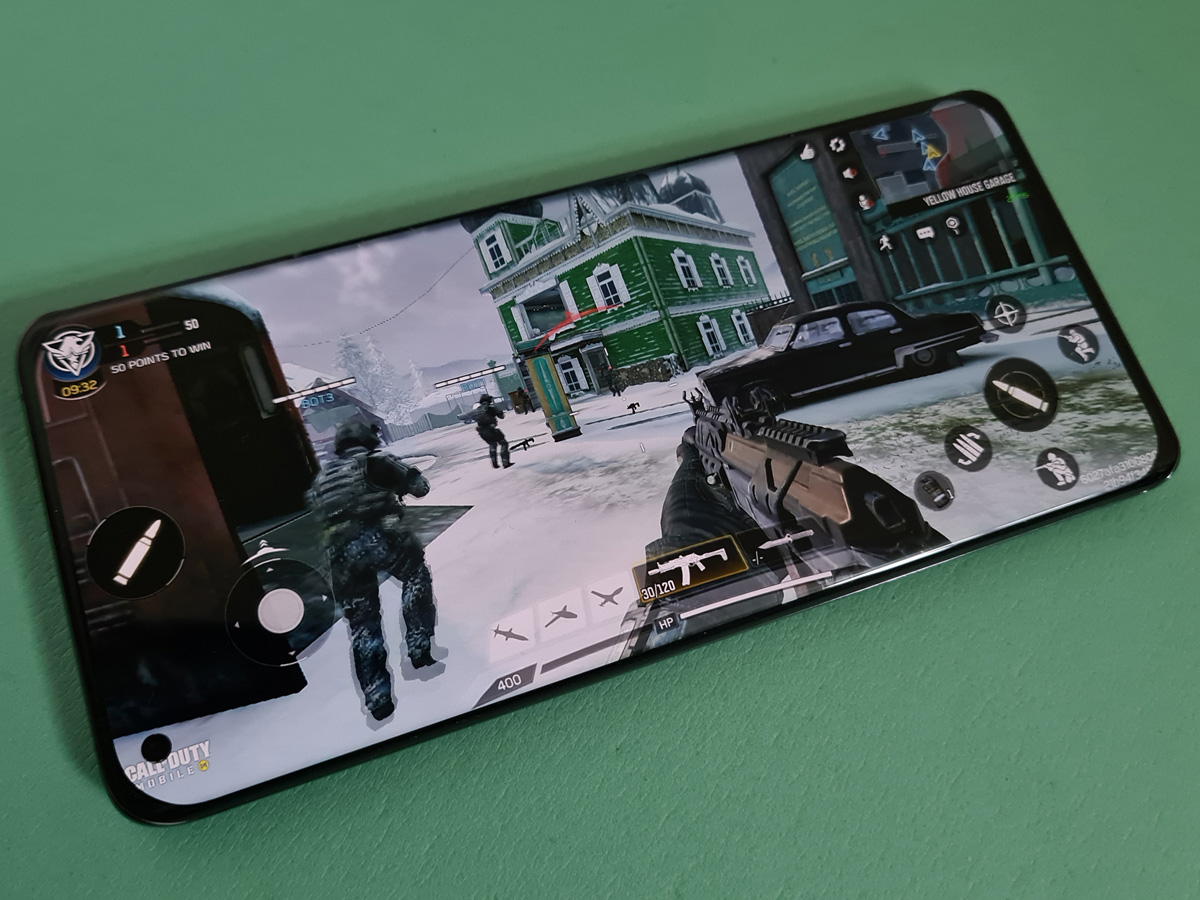 If you have a need for speed, the Mi 11 is happy to deliver, thanks to the Snapdragon 888 CPU doing all the heavy lifting. This is the first phone to use Qualcomm's latest and greatest, which makes the jump to a 5nm process that promises even more power than the outgoing Snapdragon 865, while also being more power efficient.
It also comes with built-in 5G, rather than a separate modem like its predecessor. It's a 1+3+4 octa-core chip, with the main high-performance core running at a blistering 2.84GHz. The three large cores clock in at 2.42GHz, and the smaller ones tick away at 1.8GHz. In short, it's enough power to run anything Android-based, and run it well.
Every app we threw at it ran flawlessly, and 8GB of RAM made multitasking a breeze. Even if Europe loses out on the 12GB model available in China, you won't feel hard done by once you see how quickly and smoothly it jumps between apps.
Are you going to notice the step up from last year's Snapdragon 865? Not unless you're glued to benchmark results, as a lot of the changes have been to other parts of the processor, like how it handles camera image processing and video playback. But still, this is an absolute speed demon, and will likely stay snappy and responsive for years to come.
Graphics performance is equally top-notch, with the Mi 11 able to run just about any game available in the Play Store at its highest settings. The 120Hz display really comes into its own here, elevating fast-paced shooters like Call of Duty Mobile with much more fluid frame rates. The most demanding titles will make this phone feel the heat, though. An extended session of adorable Gatcha RPG Genshin Impact saw inconsistent frame rates after a while, with the rear glass getting rather toasty.
On the storage front, the built-in 128GB should prove ample for most, but music addicts and movie fans may be disappointed by the lack of a microSD card slot.
BATTERY LIFE: WON'T KEEP YOU WAITING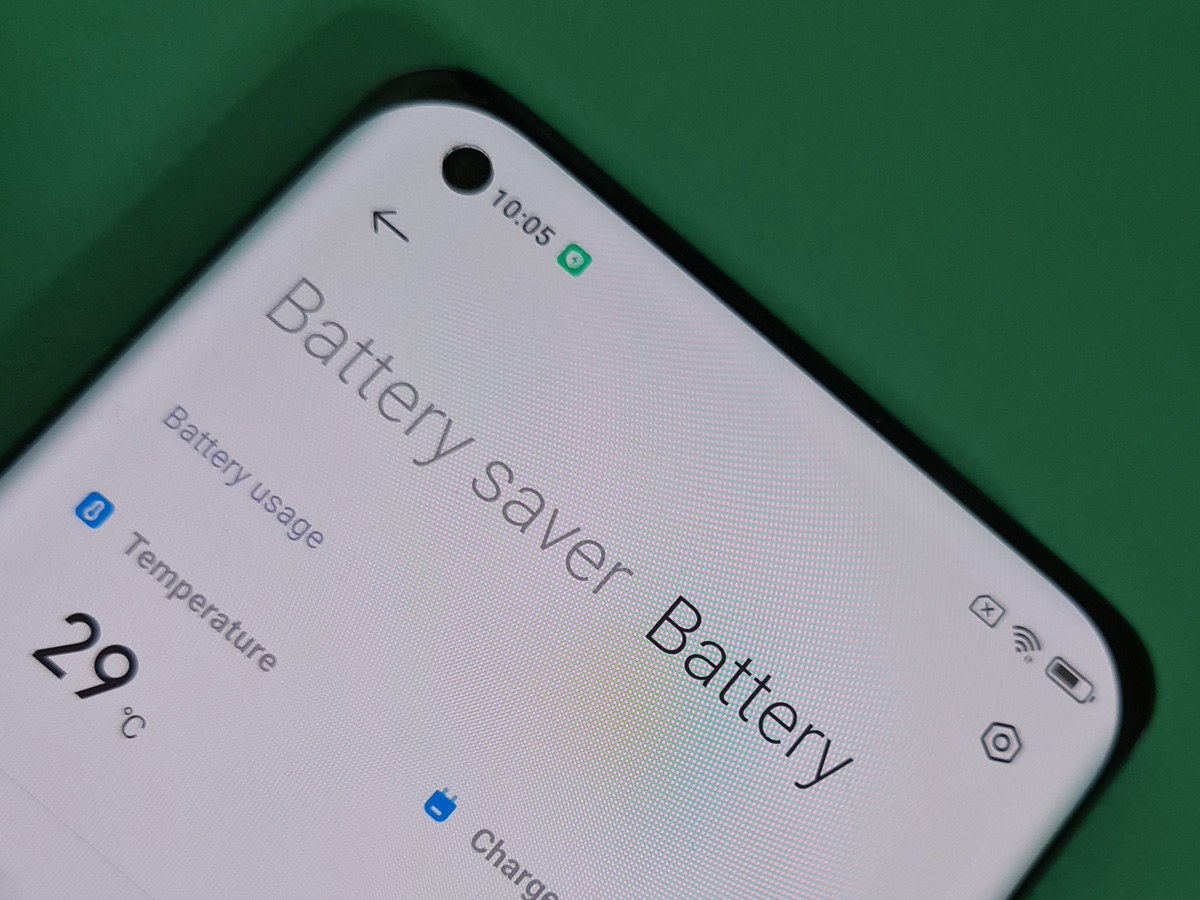 Such blazing-fast internals were always going to be power hungry, which is why Xiaomi has fitted the Mi 11 with a beefy 4600mAh battery. That's about par for the course in a flagship phone right now, and is easily enough to get you through a full day of regular use.
Even with an hour or two of gaming, some video streaming, social scrolling and music playback over Bluetooth, we had no problem lasting from morning until the early hours without needing to top up. It's not quite best-in-class, though, and it'll take some restraint to get two days between charges.
MIUI's battery-saving modes are numerous and cryptic, so it can be tricky working out what to dial down in order to keep going for longer, without also blocking notifications from pinging up or restricting performance in apps you want looking their best. The high refresh rate screen doesn't help matters either, especially if you insist on using its native resolution.
On the plus side, the Mi 11 has 55W fast-charging – and you even get a charger in the box, which in 2021 can't be taken for granted. It's good for a 50% top-up in just 15 minutes, and can fully juice a flat phone in under an hour. 50W wireless charging is almost as snappy, assuming you have a compatible charging pad, and it'll reverse charge other Qi-compatible devices like your wireless earbuds.
CAMERA: TRIPLE HEADER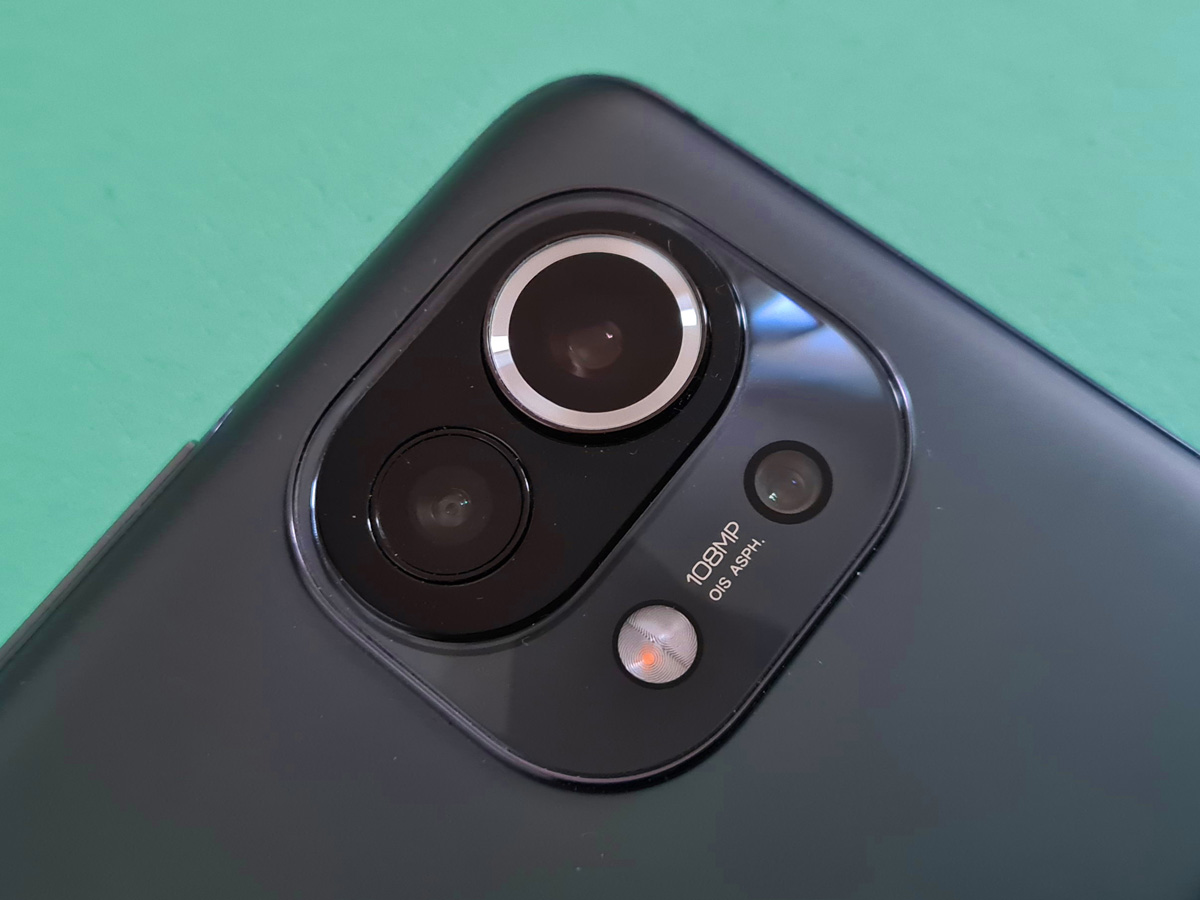 Rather than follow the crowd, Xiaomi has tried something different with the Mi 11's camera setup. Sure, the massive 108MP main snapper is the star of the show, complete with optical image stabilisation for blur-free photos, but it isn't paired with any kind of optical zoom.
There's enough resolution on tap to make digital zoom a viable alternative, but while the camera app lets you dial up to 30x, anything beyond 5x shows diminishing returns. Maybe this puts the Mi 11 on the back foot compared to Apple and Samsung's recent efforts, but it also leaves room for a Mi 11 Ultra to arrive a little later down the line.
Instead, you get a 13MP ultrawide secondary sensor and 5MP telemacro lens reserved for close-ups. Wide-angle results are respectable, with good detail even compared with the main sensor, but exposure and colour balance don't appear to be as deftly controlled, leading to slightly desaturated images.
The telemacro has autofocus, which is still something of a rarity, so what it lacks in resolution it makes up for in ease of use. There's an impressive level of bokeh blur on show for a smartphone, which creative types are sure to appreciate, though it's clear the 5MP sensor is the limiting factor. In just about all conditions, the Mi 11's main camera takes detailed and well-balanced photos, with clever pixel-binning reducing the 108MP raw data down to 27MP images.
Colours are accurate and dynamic range is very good, balancing shadows with skies without blowing out the brightest parts of a scene. Optical image stabilisation helps it hold its own in low-light, though not to the same degree as the latest Apple, Samsung and Google phones. With so many pixels to feed with light, there's a point where software algorithms make up for smaller sensors. Still, the differences aren't major, and as long as you're not shooting in the dead of night, the Mi 11 can deliver some perfectly pleasing images.
XIAOMI MI 11 VERDICT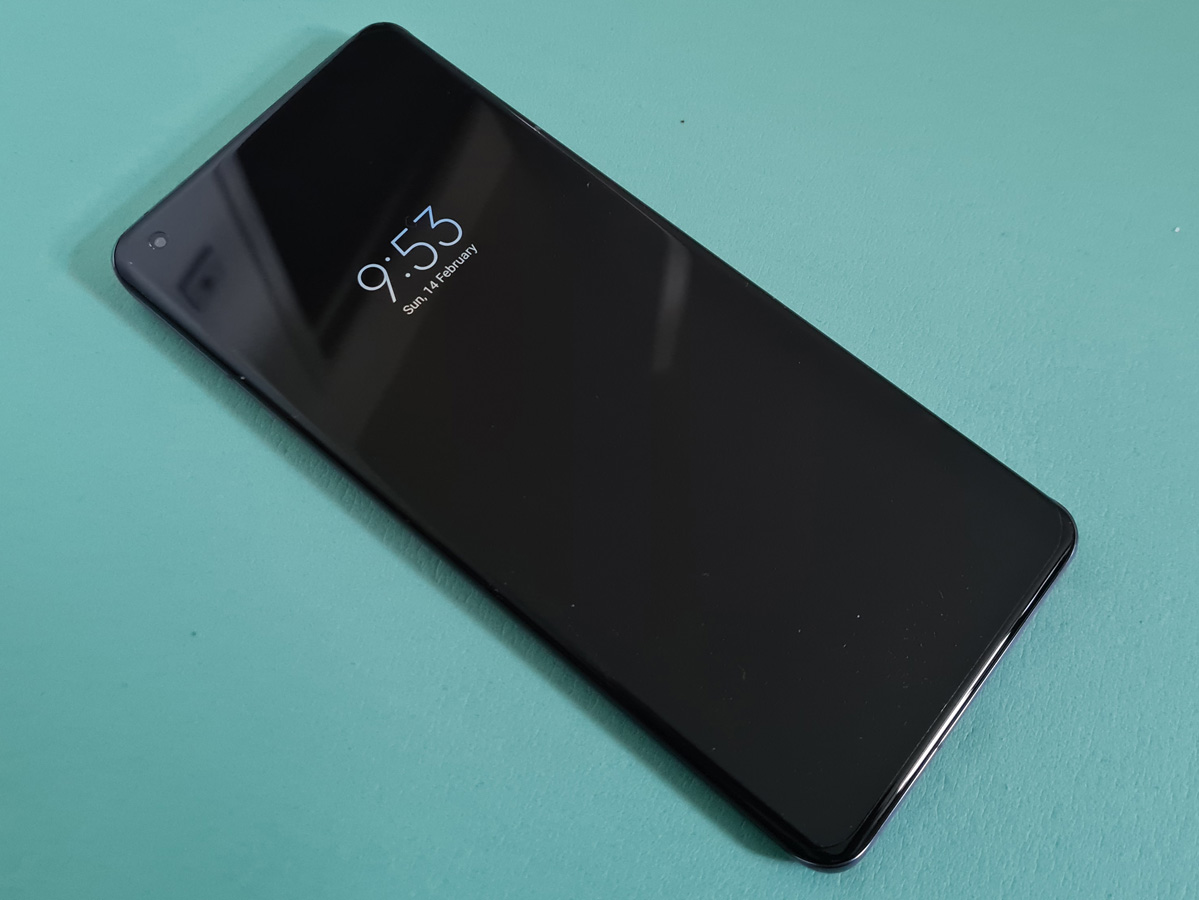 It's not the first Xiaomi phone to punch above its weight, but the Mi 11 gets closer than ever to actually besting more mainstream rivals.
By blending impeccable performance, a gorgeous screen and capable camera with premium styling, it both looks and feels every bit the flagship handset. MIUI continues to have its quirks, but the extensive feature list goes a long way to compensate.
There's perhaps not enough breathing room between it and the Samsung Galaxy S21 to make it a proper bargain, though, and more affordable efforts from last year like the OnePlus 8T still look very competitive. Still, if Xiaomi wasn't on your radar before, it absolutely should be now.
Tech specs
| | |
| --- | --- |
| SCREEN | 6.81in, 3200×1440 AMOLED w/ hole punch camera, HDR10+, 120Hz frame rate |
| CPU | Qualcomm Snapdragon 888 octa-core |
| MEMORY | 8GB RAM |
| CAMERA | 108MP, f/1.9 w/ phase-detect autofocus, OIS, dual-LED flash plus 13MP, f/2.4ultrawide and 5MP, f/2.4 macro rear, 20MP, f/2.2 front |
| STORAGE | 128GB on-board |
| OPERATING SYSTEM | Android 11 w/ MIUI 12 |
| BATTERY | 4600mAh non-removable |
| DIMENSIONS | 164x75x8.1mm, 196g |
Stuff Says…
It makes a few missteps with camera and software, but cutting-edge performance and an uncompromising spec sheet lets the Mi 11 comfortably trade blows with the top-end Android competition – and does so without an eye-watering price
Good Stuff
Premium looks and quality construction
Flagship hardware at a sensible price
Hi-res main camera capable of great photos
Bad Stuff
Secondary snappers only average
Software not as refined as big-name rivals
One or two missing features stop it from being the complete package