Urbanista Athens review
These rugged buds won't break the bank, but can they go the distance?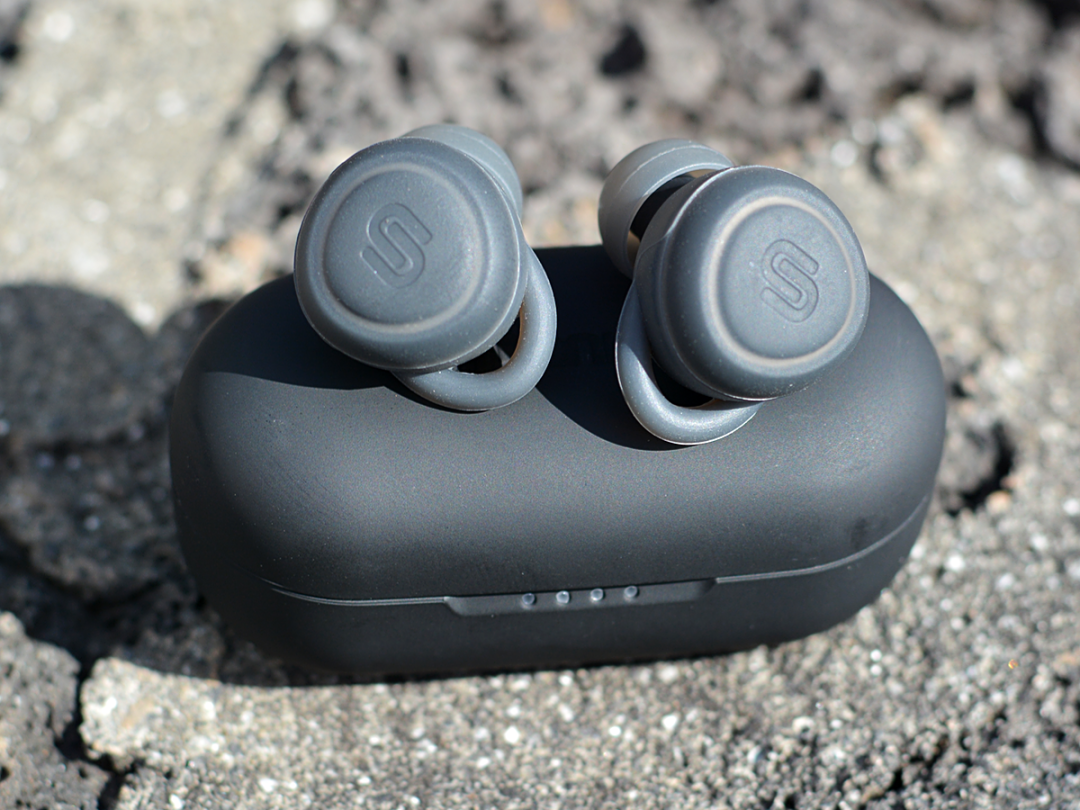 Swedish audio brand Urbanista likes to name its products after cities. Which is great while it's got a catalogue of trendy places such as Tokyo, Stockholm and Paris to pick from. Not so much in ten years when it's scraping the barrel and has to release a set of headphones called Sunderland.
Still, for now we've got the Athens – and, fittingly for a set of 'phones named after the finishing place of the first ever marathon run, these wireless earbuds are packed with features to please would-be Pheidippides.
With a sturdy build, gold-medal endurance and a price that won't leave you in need of a bailout, the buds should be stellar for any long-distance messenger. But how do they hold up in practice?
Design & build: fit for action
Once you unbox the Athens, there's no mistaking their modus operandi: these buds feel tough. Wrapped in a rubberised shell that's several shades of grey, you sense these wireless 'phones could really survive a trip through the wringer. And, having tested their IP67 waterproofing with some vigorous breast stroke down the local lido, it turns out they pretty much can.
Despite the silicone finish, though, the Athens stop just short of being chunky. In the ear, the buds are far less prominent than you might expect – in part thanks to their understated colour scheme – and the absence of shiny metal means they almost border on subtle. Almost.
You certainly don't feel conspicuous with them in your ears. Spend some time experimenting with different combinations of wings and tips – you get two sizes of the former, three of the latter – and you should find a fit that's both comfortable and completely secure. Twist slightly as you insert them and the buds will stay put through commutes and CrossFit sessions alike.
It helps that they're light, too: according to my kitchen scales, each Athens bud weighs just 6g. You might not forget that you're wearing them, but they shouldn't put any strain on your lughole.
Battery life: case on point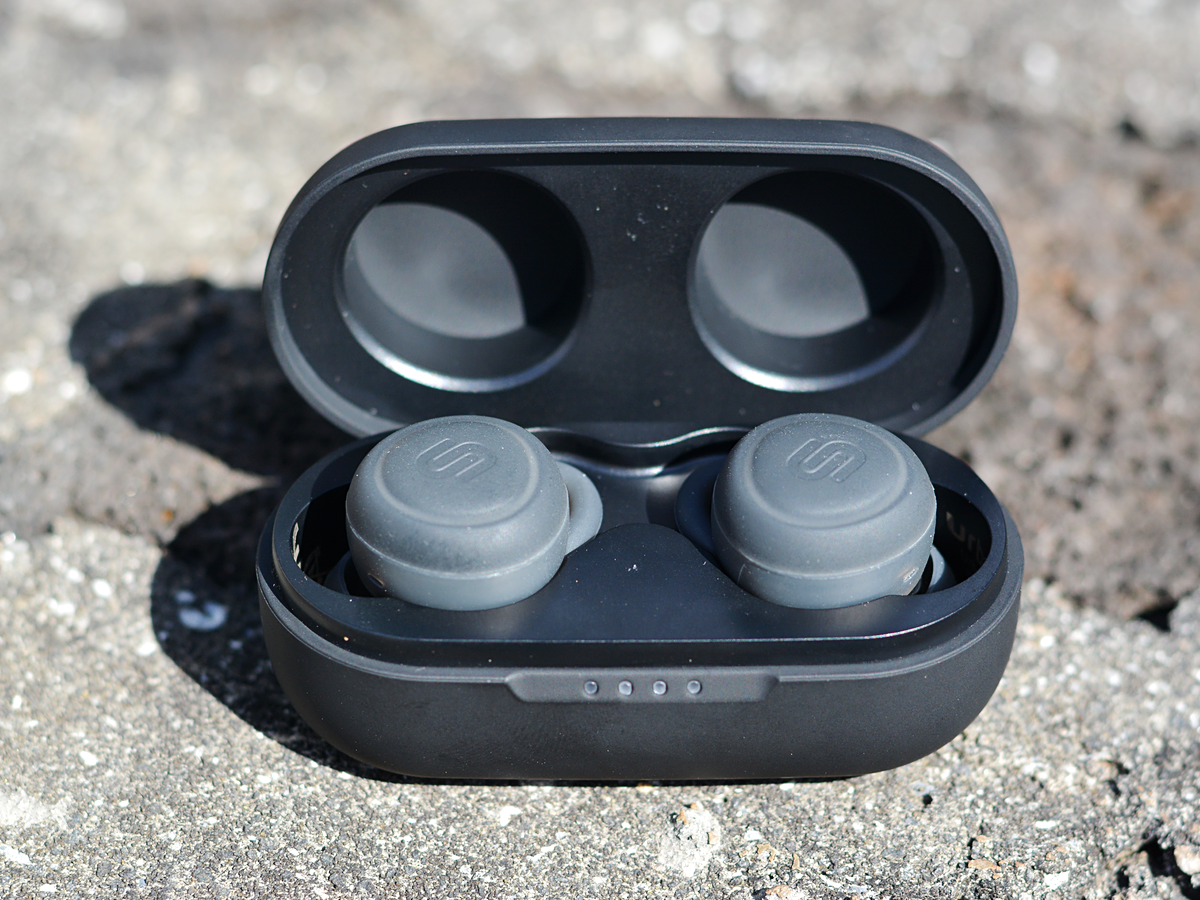 As is standard in the world of wireless earbuds, the Athens ship with a charging case. Only, this is one of the best: a rounded pebble with a smooth, soft-touch finish, it's one of the most pocketable pods on the market – and it weighs just 50g with buds inside.
It packs a punch, too. The earbuds alone can go for eight hours on a single charge – just shy of Cambridge Audio's Melomania 1, which can do nine – but return them to the case and you'll get three more rounds from a full tank. That takes overall endurance to 32 hours – not bad for a little puck that's barely bigger than a Bourbon biscuit.
Some might bemoan the lack of rapid charging but, unless you regularly listen for several hours on end, you don't really need it. The pod is such a natural place to store the buds between uses that the only time you'll find the Athens flat is if you forget to charge the case – which is done via USB-C.
While it might be an accessory to the main event, that case really complements the whole experience. It's a seriously satisfying thing to play with. Drop the Athens in and you get a reassuring magnetic click that's matched by a pulsing light on the back of the earbuds. Same story when you shut case, as the four battery indicator lights automatically illuminate.
Interface & connectivity: firm but fair
Ready to listen? Prepare for more magnetic magic: whip the earbuds out of their case and, provided you've previously paired them with your device, they'll automatically connect – as confirmed by a Swedish voice in each ear. Do it in reverse and they'll disconnect when you pop them back in. It's a neat touch that worked seamlessly every time.
You can power up without the case by holding the back of each earbud, which functions as a button. Just be sure to do the right one first, as it's the lead bud. Doing it the other way once resulted in different volume levels in each ear – weird, but easily fixed by turning off and on again.
There is a little learning curve with the button functions – press twice on the left to play, for example, and twice on the right for Siri or Google Assistant – but it's nothing unintuitive enough to stump the smartphone literate.
As for the buttons themselves, they're on the firmer side. Pressing can put a little pressure on your lughole unless you grip the bud, but this resistive quality is actually a welcome feature during sweaty workouts, with the physical click both affirming inputs and preventing accidental skipping. And they're big enough that even the fattest of fingers should be able to find them on the fly.
Performance & audio quality: music to move you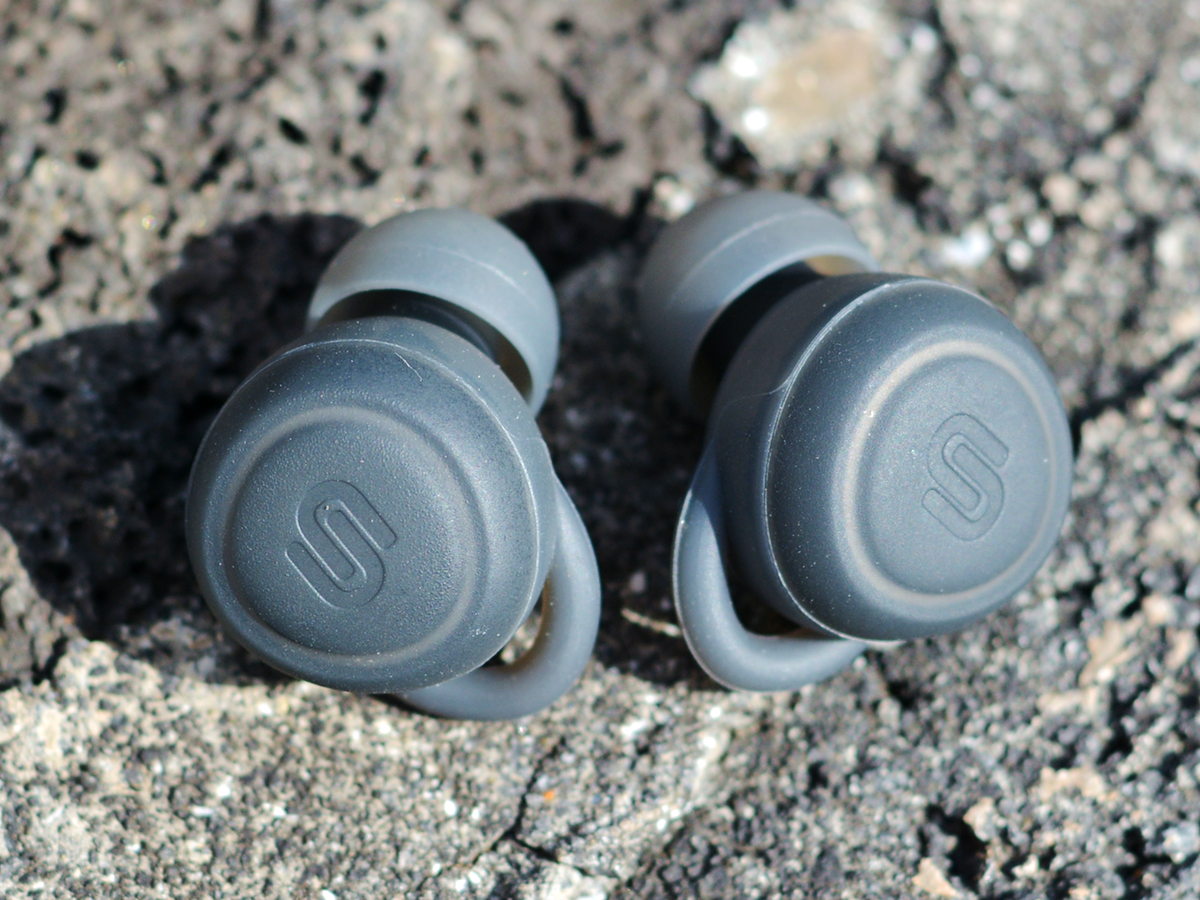 Get the Athens in your ears and, unless you're an unforgiving audiophile, you'll soon be feeling the beat. Urbanista consciously added extra meat to the bass, which is no bad thing in a set of earbuds designed to get you moving, and it gives punch to sound that's generally full without sacrificing detail.
AptX Bluetooth 5.0 also means the quality of the wireless stream is as good as it gets today, which contributes to a listening experience that's broadly easy on the ears and juicy to boot.
Yes, the soundstage could be a little more expansive and that strong bottom end can sometimes overwhelm the mids, but it's worth remembering that these wireless buds substantially undercut swathes of their rivals on price – and still sound plenty good enough to please all but the most pernickety of ears.
On top of that, the passive noise isolation is truly excellent. As long as you've found a good fit, few outside sounds will penetrate. In fact, so effective is the seal that some active sorts might prefer a set of buds – such as the Jabra Elite 75t – with a transparency mode that lets outside sounds in. Run with the Athens and it's just you, your music and the bone-shaking clomp of your heavy feet pounding the asphalt.
Urbanista Athens verdict
Among a growing crowd of wireless earbuds, the Athens stand out on several counts. Not only are they rugged enough to swim with, smart enough to work with Siri and Google Assistant and good for two marathons on a single charge, but they do all of that at a price that's really quite affordable.
Throw in audio quality to satisfy the masses and a properly pocketable charging case – not to mention noise isolation that apes ANC – and the Athens might just be the best bang-for-buck active buds you can buy right now.
Yes, wireless charging would sweeten the deal and a transparency mode might be nice for runners, but for stellar sporty buds that don't break the bank, Athens is a worthy destination.
Stuff Says…
Rugged, punchy and packing plenty of charge – these are a whole lot of buds for your money
Good Stuff
Tough shell is swim-proof
Superb battery life
Awesome noise isolation
Pocket-friendly charging case
Bad Stuff
Weighty bass will be too strong for some
No transparency mode