Sphero Specdrums hands-on review
CES 2019: Sphero's latest is all toy, no ball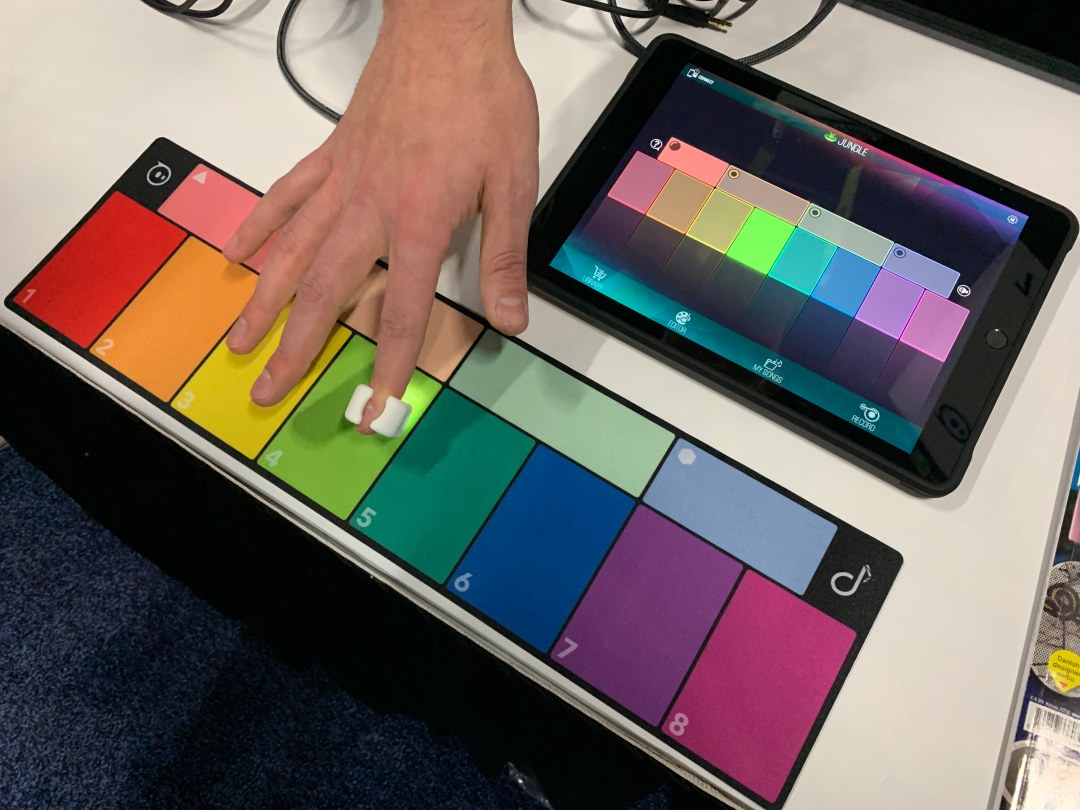 When we last met with Sphero at the end of 2018, the company was keen to tell us how it would be moving away from licensed toys such as BB-8 and Lightning McQueen and back to its roots as an educational toy company.
Now that its (rather excellent) Sphero Bolt ball has been on the market for a few months, the company is ready to launch its next venture: the Specdrums.
It's a kit that allows you to make a percussion instrument from just about anything, be it the included mat, or any other object that you can find.
The twist is that it responds to colour, so reds will make one sound and greens another.
It's all programmed through a phone or tablet, and multiple different rings can be worn by one or more person in order to create a band. It's an interesting concept, but is it any good? We went hands-on at CES 2019 to find out.
Design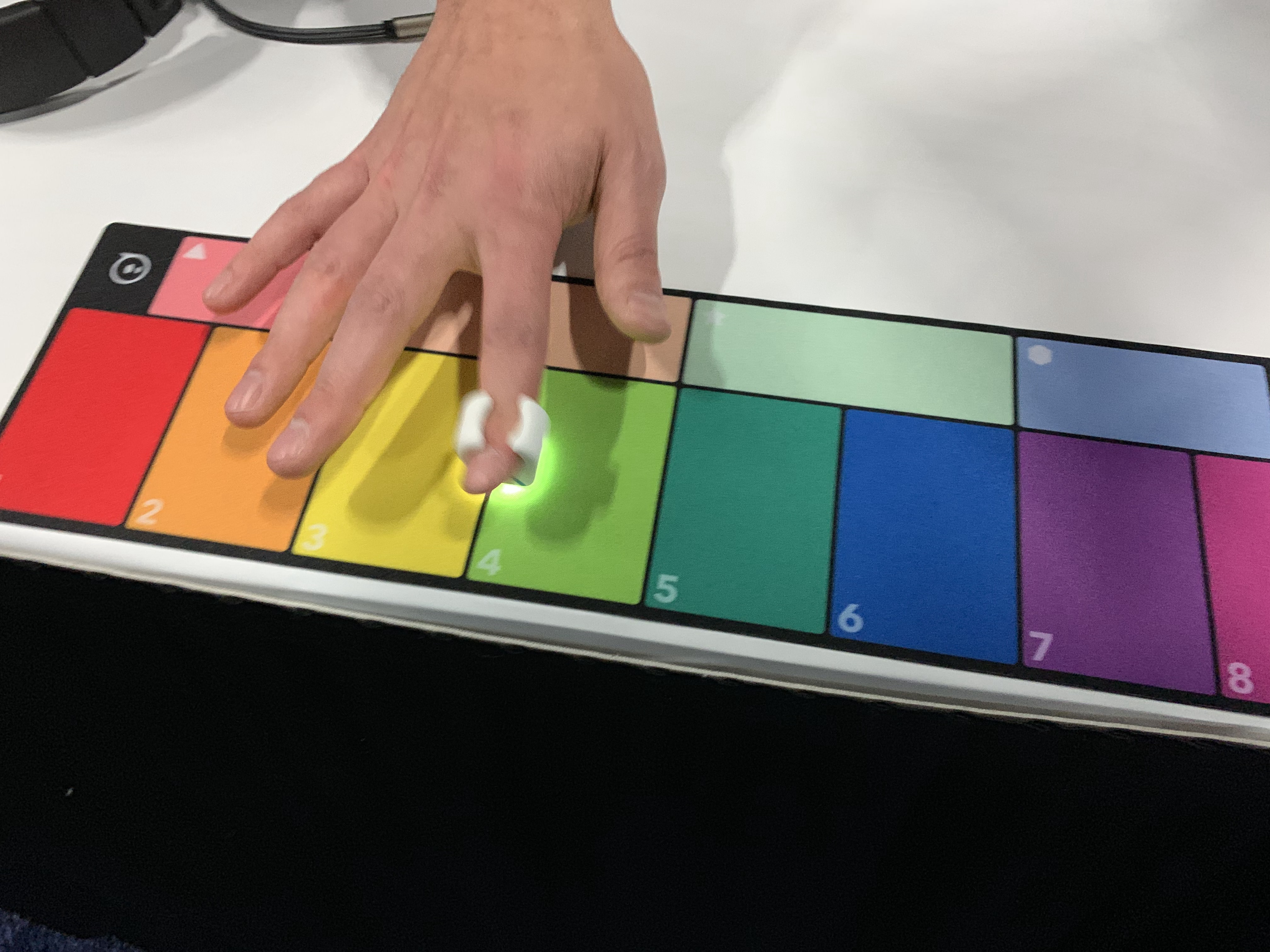 Like all of Sphero's toys, the Specdrums kit feels built to last. The plastic ring that goes on your finger is sturdy enough to take some bangs (which is the whole point of the toy), while the coloured mat feels as though it will survive a kid's backpack or an accidental spillage.
The ring itself is sized so it will go around the tip of the finger, with the colour sensor facing downwards. It was relatively comfortable to use, although it's best if you're sat down and playing on a flat surface in order to get the angle right.
The other part of the kit is a plastic roll-up mat that's covered in different colours. This part isn't strictly necessary, as you can grab any objects of colour from the real world, but it allows you to get started as if you were using a proper instrument.
Each of the rings has a micro-USB port for charging, and connects to your device over Bluetooth.
The low power Bluetooth LTE also promises battery life of up to two hours. As for the rings themselves, they're a very simple white colour with the Sphero logo, and feature a light at the bottom for reading whatever colour you're tapping against.
Features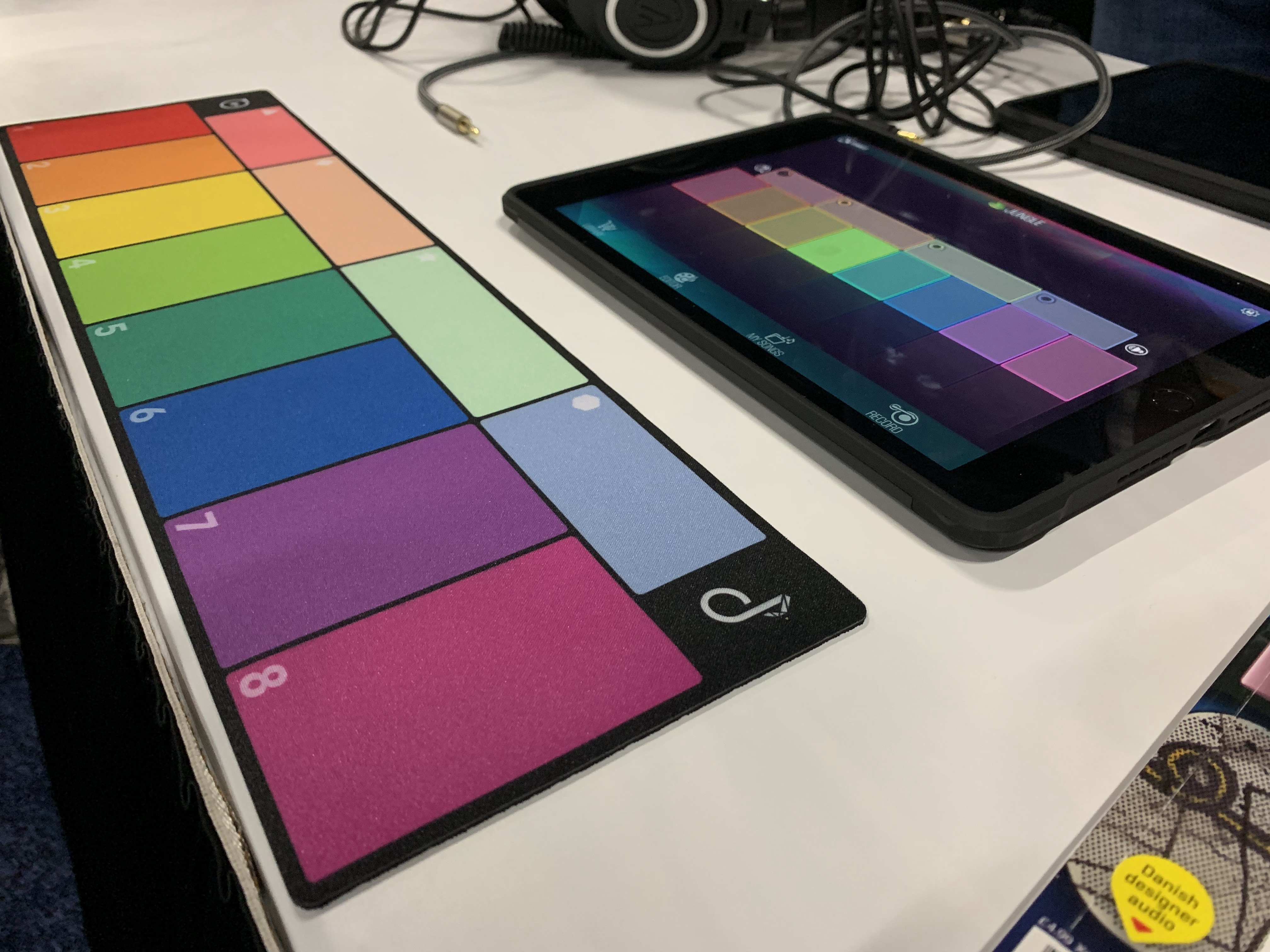 The Sphero Specdrums ring is built to recognise colours; tap it on a white desk or a blue jumper and it will see what colour it is. It then communicates that reading back to the app, either on iOS or Android, and play a resulting sound.
The app will come with 20 sound packs out of the box, themed around things like animal noises. You can also record your own sounds using your device's microphone, sign them to a colour, and play them that way.
Also, Sphero expects to update and potentially sell more sound packs post-launch.
Playing using the included mat is the easiest way to start with Specdrums. Even if you don't know what you're doing or which colours do what, you can tap out basic tunes or mix lion sounds with monkey sounds, for example.
Things become more interesting with multiple rings, though. You can buy a kit with either one or two rings, and these can either be worn on multiple fingers or by multiple people.
Up to six rings can be connected up to one device, if in theory you had friends with Specdrums kits.
Education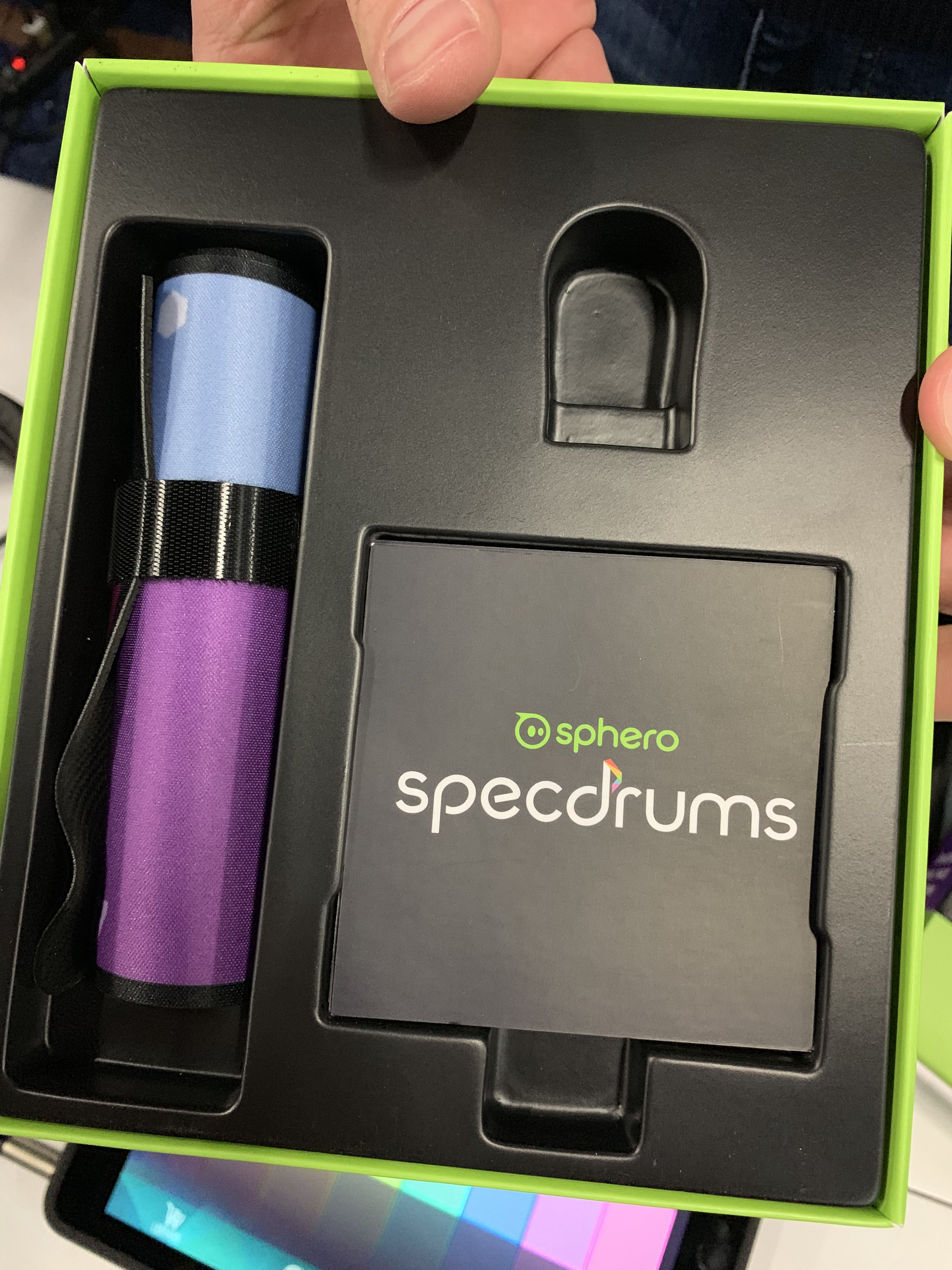 When it launches, Specdrums will act as a fairly simple percussion instrument, but like other Sphero products the aim is ultimately to grow it into an educational experience as well.
Post-launch, there will be a separate app that will act as a way of teaching kids (and big kids) how to make music.
In the meantime, Sphero hopes that colour association alone will act as a bridge for kids to get to understand music better and start making their own combinations. They'll then be able to share them with others through the app.
Sphero Specdrums Early Verdict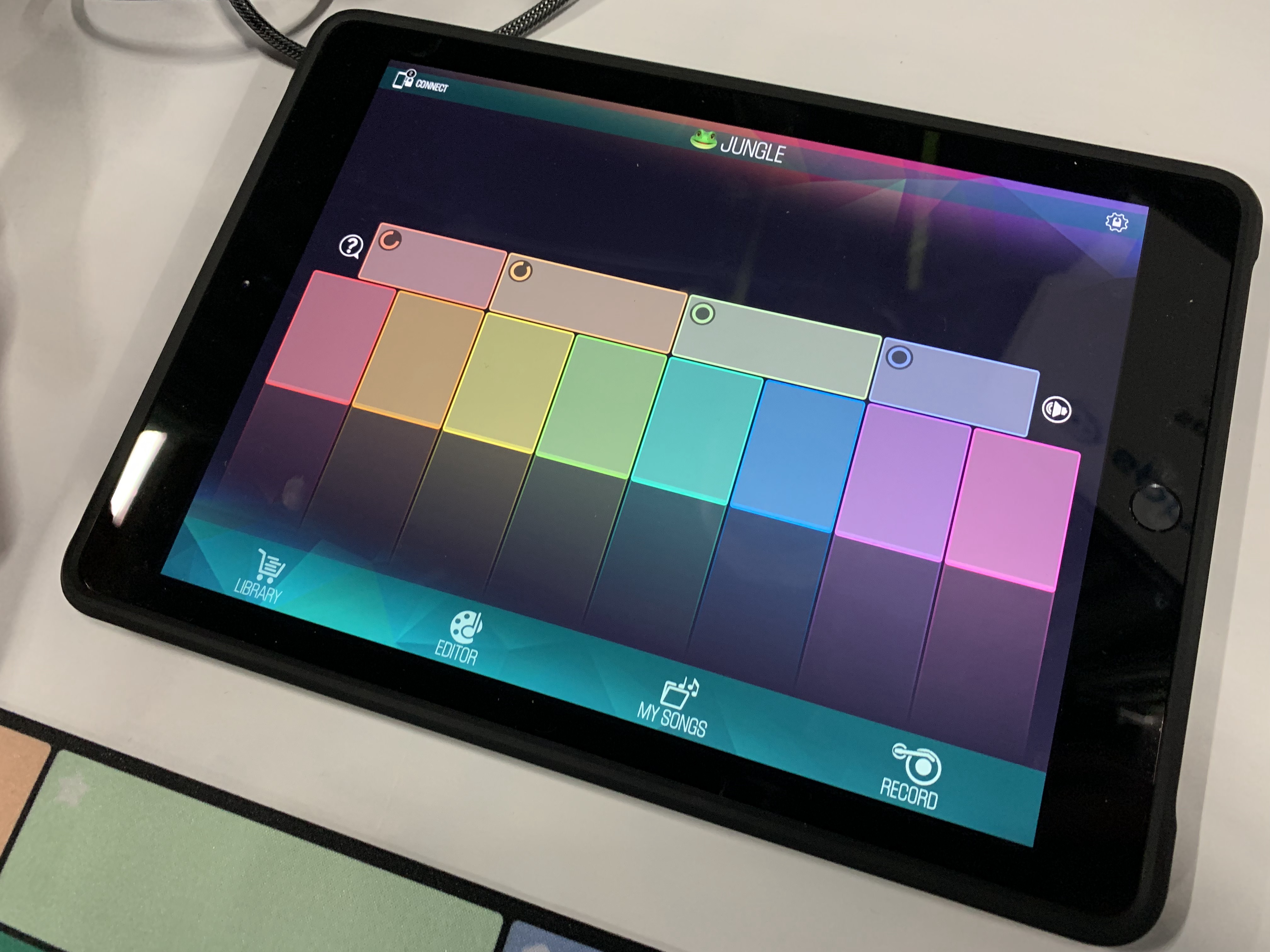 Sphero's Specdrums are now available in the US through Sphero's website for $65 for the one ring kit, and $100 for two rings. It will be available in the UK in April.
We only had a limited time with them at CES, but they seem like another well made toy from Sphero and the price is particularly keen given the quality of the materials and app support.