Sphero review
On the outside it's a ball – but on the inside it's a sophisticated app-controlled robot. We spend one month with Sphero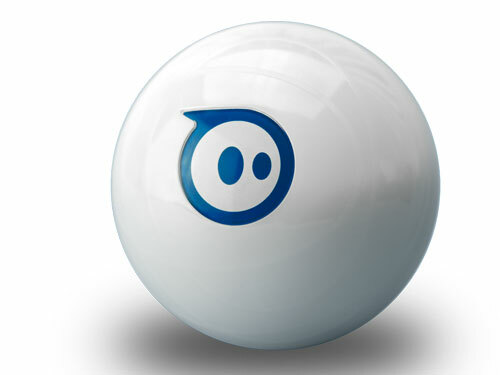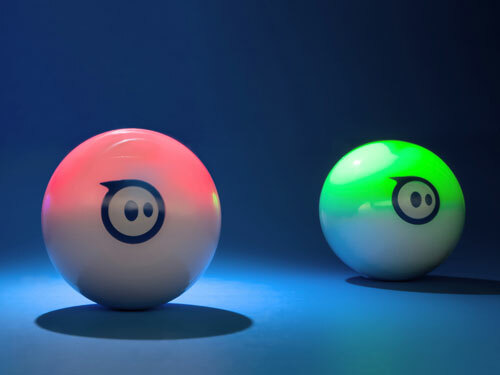 Stuff spent four weeks straight up ballin' with Sphero, the most futuristic, most spherical toy in town. With a max speed of 2mph, a high impact polycarbonate shell and an Orbotix Smart Robot inside, will this beat the Parrot AR.Drone 2.0 to become our favourite next-gen toy?
Sphero review – intro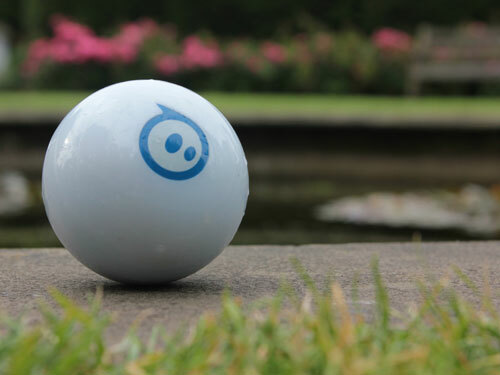 Despite appearances this isn't just a ball – it's a polycarbonate-clad robot, controlled via iOS and Android app. That translucent shell takes plenty of punishment and surface swirls give it grip on land and water alike (yes, it floats) – though it struggles with thick rugs and bumpy terrain.
Sphero review – tough robot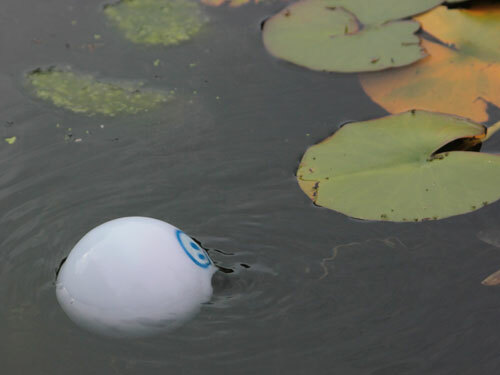 LEDs shine out from the Sphero's translucent shell to help you pick it out in a crowd. Apps allow you to choose from any one of 16.8 million hues, making night-time rolling seriously impressive. It's also a feedback mechanism: the ball will glow red when it's time to put it back into the inductive charging cradle.
Setting up multiple balls with separate colours makes night races great fun, and long exposure photo fans will get hours of fun from swooping coloured balls around in the dark.
Sphero review – LEDs 
It takes a little while to get used to driving (or rolling?) the Sphero. Tight turns and sharp stops are off the menu; wide corners and lots of anticipation are the key. The driving app allows you to change speed, or hit the boost button for a sprint. The balls will reach up to just over 2 mph – faster than it sounds.
Rotate two fingers on the screen and you'll see a blue light moving around inside the Sphero – simply point it in your direction to calibrate it. The Sphero does a surprisingly good job of keeping itself on course, but it needs resetting fairly often – after a while it begins to wander off, like a forgetful spherical granny.
Sphero review – rolling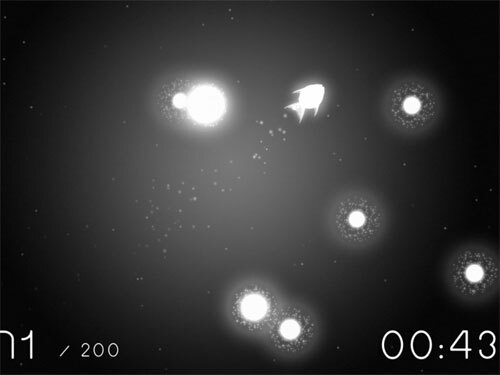 Switch your Sphero on by giving it a good old shake. The Bluetooth connection is easy to set up, using a clever flashing colour code for pairing (if it's flashing green-yellow-blue, it'll show up on your smartphone as 'Sphero–GYB') means you won't confuse it with anyone else's translucent glowing robot-ball.
Sphero review – Bluetooth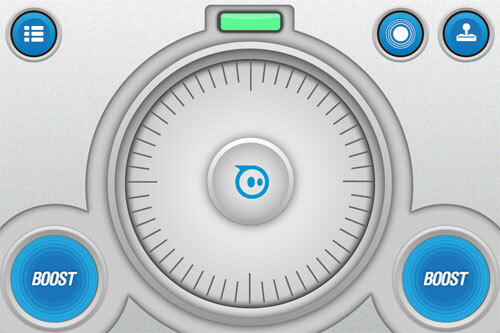 Not many of our gadgets are waterproof, but Sphero's sealed shell means it floats beautifully. Shock friends as you 'accidentally' roll it into the pool, then amaze them as you blast it through the 100m like a ball-shaped Michael Phelps. Pro tip: a strategically placed rubber band gives it more purchase on the water, helping it paddle faster.
Sphero review – waterproof
Beginner tinkerers can set Sphero to run through a list of basic actions with the free MacroLab app. Power programmers can use the software development kit (SDK) to make it do all sorts of things – flashing Twitter alerts, motion-controlling Parrot AR.Drones or synchronised dance routines with other Spheros are all just the beginning.
Sphero review – Sphero SDK 
While it won't manage big hill climbs or scale any surface that's too lumpy, there's plenty of amusement to be had with two Spheros, a mate, and an obstacle course you've jury-rigged out of empty bottles, packs of cereal and used toilet roll. Once you're done dodging the toaster you can mark out a circle and play Sphero sumo too.
Sphero review – multiplayer mode 
As well as being controlled by your smartphone, Sphero can be a controller itself. The number of compatible apps is small but growing, but games like Last Fish (69p) allow you to use the ball's accelerometer and gryometer to move. Throw in AirPlay and you can control games on your TV with a magic ball. Who needs a Wii, anyway?
Sphero review – smartphone controller 
With Sphero Drive for iOS and Android you can use driving controls, draw a route for Sphero to follow and mess around with its colour. It's the starting point for a whole load of spherical fun.
Next up download Sphero Chromo (only on iOS) a game that uses the Sphero as a physical controller – tilt or spin your ball around in search of the right hue. Impressive but limited – this is more of a demo app than a long-lasting game.
Then there's Sphero Cam, free for iOS and Android, which combines driving mode with camera controls, allowing you to film your Sphero as you fling it around the world. Cue thousands of Sphero Vs Cat videos on YouTube.
Finally there's Shapesynth – which you'll have to fork out £1.49 for and is also only on iOS. This polyphonic synthesizer app is a bit light on instructions but lets you tilt and lift Sphero to adjust frequency modulation, delay and more in your bleepy compositions.
Sphero review – best Sphero apps