Sony Xperia XA2 Ultra review
Is this the superior selfie smartphone?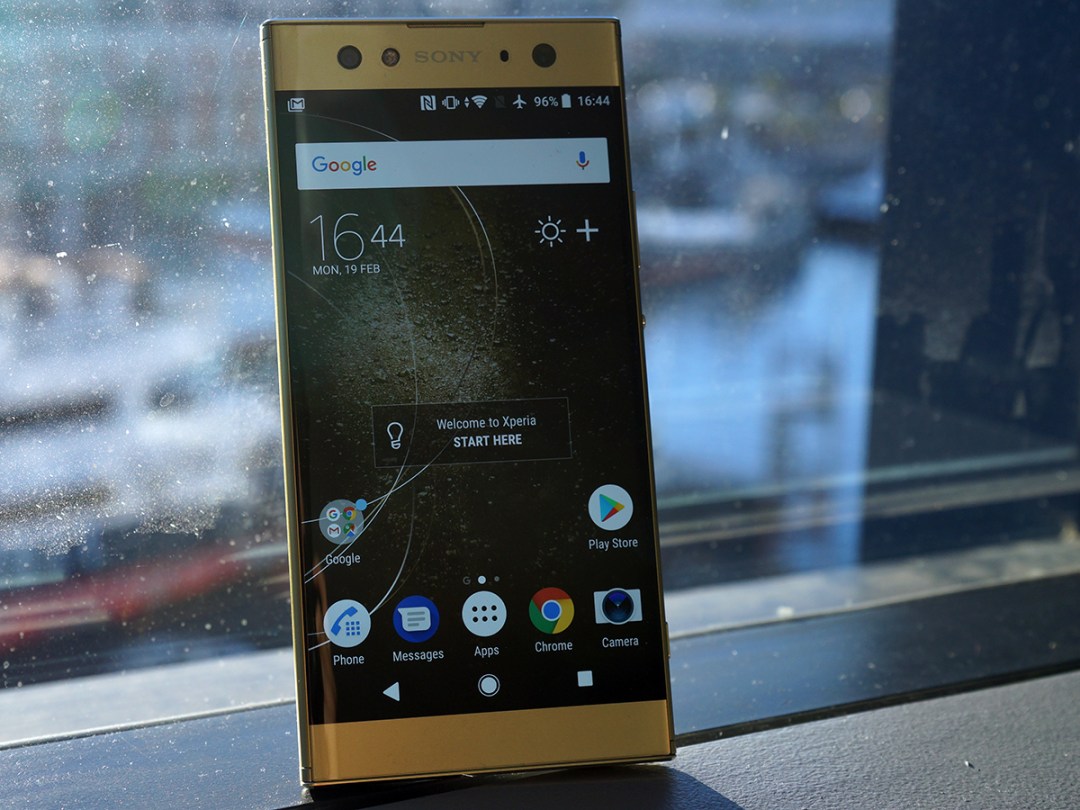 If you're a social snapper with a penchant for selfies, it can feel like your smartphone is built back-to-front.
The camera with all the megapixels, stabilisation and flash assistance? It's facing backwards, rather than pointing at your photogenic features. And that goes double for those dual-lens flagships doing the rounds right now.
Sony's Xperia XA2 aims to reverse that trend. It takes the twin-cam setup you'd expect to find on the back of a phone, and shifts it to the front – so you can't blame the hardware for any embarrassing shots.
It's also rocking one of the biggest screens you'll find in a mid-range phone right now, which should make it perfect for multimedia addicts.
Or at least, that's the theory.
SONY XPERIA XA2 ULTRA CAMERAS
Around back, the 23MP snapper has one of the highest pixel counts you'll find in a phone – which is no surprise, seeing how Sony makes the sensors for most of the industry. You're going to keep the best stuff for yourself, right?
The bigger news is up front: a 16MP main camera with optical image stabilisation, to stop shaky hands from ruining your shots, paired with a secondary 8MP, 120° field-of-view snapper to squeeze more into every shot – or more friends into each selfie. There's even an LED flash for low-light shooting.
Swapping between sensors just takes a tap in Sony's camera app, and the physical shutter button means you don't need to finger flexibility of a yoga instructor to take photos. Give it a squeeze on the home screen and it'll launch the camera app, too.
It does a great job when you feed it enough light, with OIS keeping facial features looking crisp and detailed. The LED flash can be a bit harsh, but makes all the difference to those late-night club selfies. What would have been a grainy mess without assistance is suddenly sharp and clear.
The wide-angle shots don't show the same clarity, but the wide angle lens means you can get three people into the frame instead of just one.
For more traditional shooting, the rear camera packs in plenty of detail into each shot, with vibrant colours, but only when there's enough light. Focusing can take a while when it gets dark, and unlike the front camera, there's no OIS here. If you're not careful, it's all too easy to blur your shots. Overly aggressive noise reduction can strip out detail, too, leaving things a little muted.
The manual HDR mode makes all the difference, handling a variety of exposures better than the default Superior Auto mode, and adding extra vibrance to each snap. This would be fine if it was speedy to save your shots, but similarly-priced rivals are much more responsive.
You really have to use the front camera more than the rear one to get the most from the XA2 Ultra. For selfies, it's got a real edge over its rivals, but the rear snapper just isn't all that impressive.
SONY XPERIA XA2 ULTRA SCREEN & SOUND
That's a shame, because it's packing a 6in, Full HD screen – good luck finding one of those on a cheaper phone. You'd normally have to step up to the £450/500 bracket to find something with such a pocket-stretching display.
The LCD panel was never going to have the vibrant colours, deep blacks and impeccable contrast of an OLED screen, but it does a decent job when you want to catch up on your Netflix streaming. The Full HD resolution is clear and detailed, if not quite as sharp as a QHD display.
Colour temperature leans a little towards the cool end of the spectrum, but you can always head into the Settings screen and give things a tweak. Brightness is decent enough, too, if not quite high enough to see perfectly when you're outside on a sunny day.
Bezels have long been a weak point for Sony, and the XA2 Ultra is no different. It has massive bars above and below the screen, which are a long way off the on-trend 18:9 phones currently doing the rounds. At least things stay skinny at the sides, which work well when you're watching something in landscape.
It's not like Sony has filled that extra space with a set of stereo speakers, either. The XA2 can get up to a decent volume, and avoids distorting when you've got things really cranked up, but you're still going to want to plug in a pair of headphones for anything more than a quick YouTube clip.
SONY XPERIA XA2 ULTRA DESIGN & BUILD
If you've seen a Sony phone in the last couple of years, then the XA2 Ultra will feel very familiar – if not a whole lot bigger. You'd need hands the size of baseball mitts to make this look small when you grab it.
Typing takes two hands to hold the thing steady, and at 221g it's got some real heft, too. The angular design gives you plenty to grab on to, although the sides are thankfully that little bit curvier now, instead of sharp and square.
It's made from a mix of materials, but despite a copious use of plastic, doesn't feel cheap. The metal frame really does make a big difference here.
A fingerprint sensor on the back is a new move for Sony, one we've got mixed feelings about. Having the sensor built into the power button worked really well on previous Xperia phones, but at least now the move means owners in the USA will finally get to unlock their phone with a digit. For some unknown reason, Sony had to disable the sensor on all its older handsets – something it has finally remedied here.
The sensor is in a comfortable position, so you don't have to stretch to unlock, but it can be a bit over-sensitive, trying to unlock the phone when you so much as brush it, even when it's in your pocket.
Beyond those minor grumbles, you get USB-C charging and a 3.5mm headphone port – two things that aren't exactly guaranteed in a mid-range phone.
SONY XPERIA XA2 ULTRA PERFORMANCE & BATTERY LIFE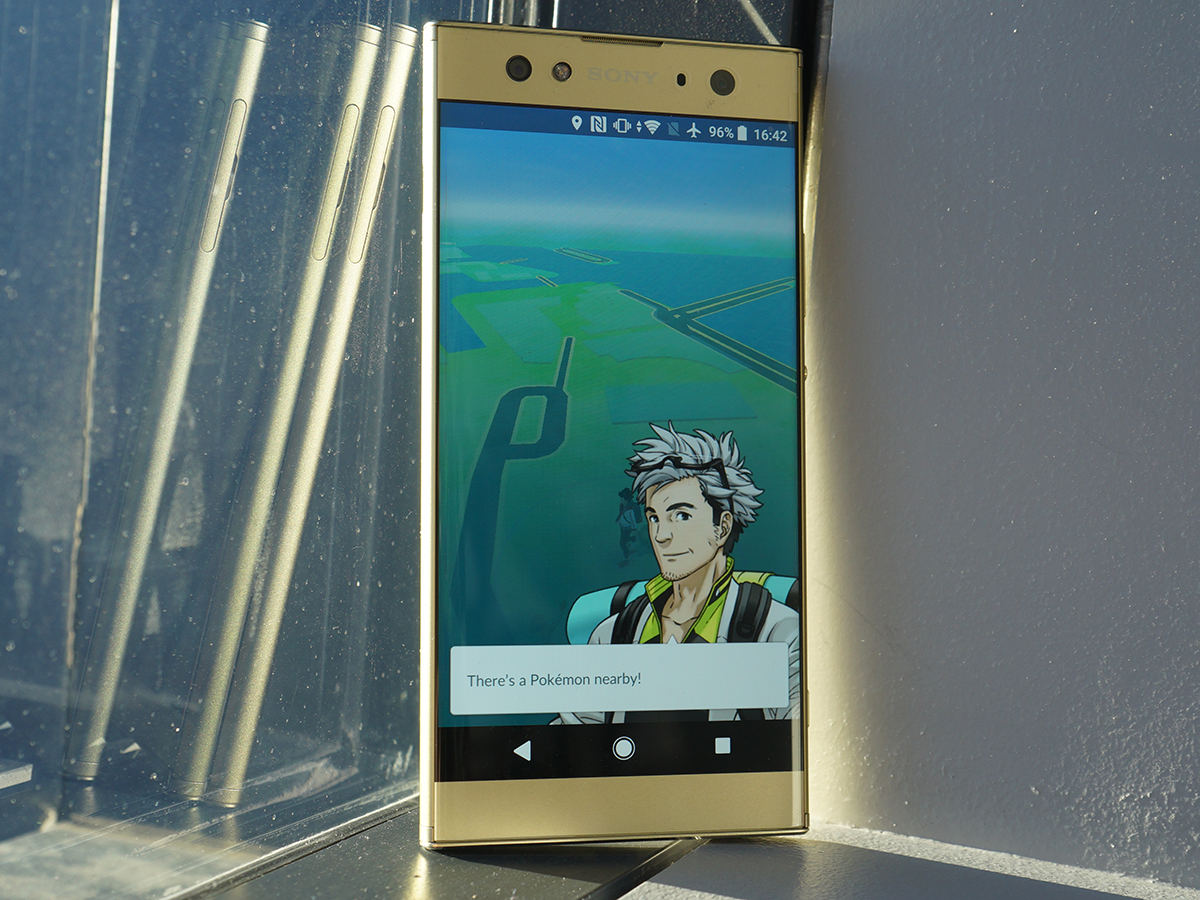 Sony has learned that mid-range phones deserve matching CPUs, so it has made the switch from Mediatek silicon to a much more competent Qualcomm chip for 2018.
The Snapdragon 630 CPU is the same as the one found in the smaller Xperia XA2, and it's just as nippy here. Sony has even paired it with more memory, so you've got 4GB to help when it comes to multitasking.
Android 8.0 Oreo feels responsive enough, with no noticeable lag or stutter when swiping between home screens or scrolling through web pages. It's not a speed demon, so apps can take a little while to load, but not so long that you'll be tapping your feet.
Games run fairly well, with even demanding titles like Real Racing 3 looking decent on the 6in screen. Frame rates can drop in more strenuous games, especially if you force up the detail settings, but stay realistic and the XA2 Ultra handles itself well.
With such a huge screen, you'd also hope there would be plenty of room underneath for a big battery.
Sony has managed to squeeze in a 3,580mAh cell, which is enough to give you a full day of heavy use from a single charge. If you can resist the urge to crush some candies on your evening commute, you'll make it home with at least a quarter left in the tank.
Stick to the simple stuff, and activate the battery-saving Stamina mode, and you should last until the following lunchtime before it's time to top up.
With USB-C fast charging, you won't be waiting around to refuel, either. Or at least, you won't if you use a compatible charger – you don't get one in the box.
SONY XPERIA XA2 ULTRA SOFTWARE & OS
Look beyond the custom icons, slightly tweaked app drawer, and new Settings screen layout, and the XA2 Ultra comes pretty close to the stock version of Android.
Sony has done a great job streamlining the Xperia UI, and has even stripped down the number of bundled apps, although the familiar Music, Video and Gallery apps return. AVG Antivirus comes pre-installed too, with an annoying notification you can't delete. Thankfully you can disable it and use an alternative app instead.
That leaves a decent amount of the 32GB of built-in storage free for your own apps and games. Should you run low, there's a microSD card for adding some extra capacity later.
With Android 8 Oreo running underneath, it's also more up to date than the flagship phones we went crazy for last year.
SONY XPERIA XA2 ULTRA VERDICT
Are you selfie-obsessed, and in need of a massive screen? That's quite a niche, but one the Xperia XA2 Ultra fills nicely.
It's fairly unexciting everywhere else, with mid-range internals and a design that's really starting to show its age, but there's no denying it snaps a good photo, thanks to those dual front cameras. The one around back ain't bad, either.
At £379, though, you'll have to really value that picture quality. There are better all-rounders out there for similar cash, like the Honor 9, Moto X4 and Galaxy A5 – even if that means making do with a smaller screen.
Tech specs
| | |
| --- | --- |
| SCREEN | 6in, 1920×1080 LCD |
| CPU | Qualcomm Snapdragon 630 octa-core |
| MEMORY | 4GB RAM |
| CAMERAS | 23MP, f/2.0 rear w/ PDAF, LED flash. Dual 16MP, f/2.0 + 8MP, f/2.4 front w/ OIS, PDAF, LED flash |
| STORAGE | 32GB on-board, microSD expansion |
| OPERATING SYSTEM | Android 8.0 Oreo w/ Xperia UI |
| BATTERY | 3580mAh non-removable |
| DIMENSIONS | 163x80x9.5mm, 221g |
Stuff Says…
If big screen selfies are your thing, the Xperia XA2 Ultra delivers, but that niche won't be to all tastes
Good Stuff
Huge screen for a budget phone
Versatile front cameras
Great picture quality for the price
Bad Stuff
Physically huge
Not everyone loves a selfie