Sony Xperia T review
It might be double oh seven's phone but can the T double the fun of the Xperia S?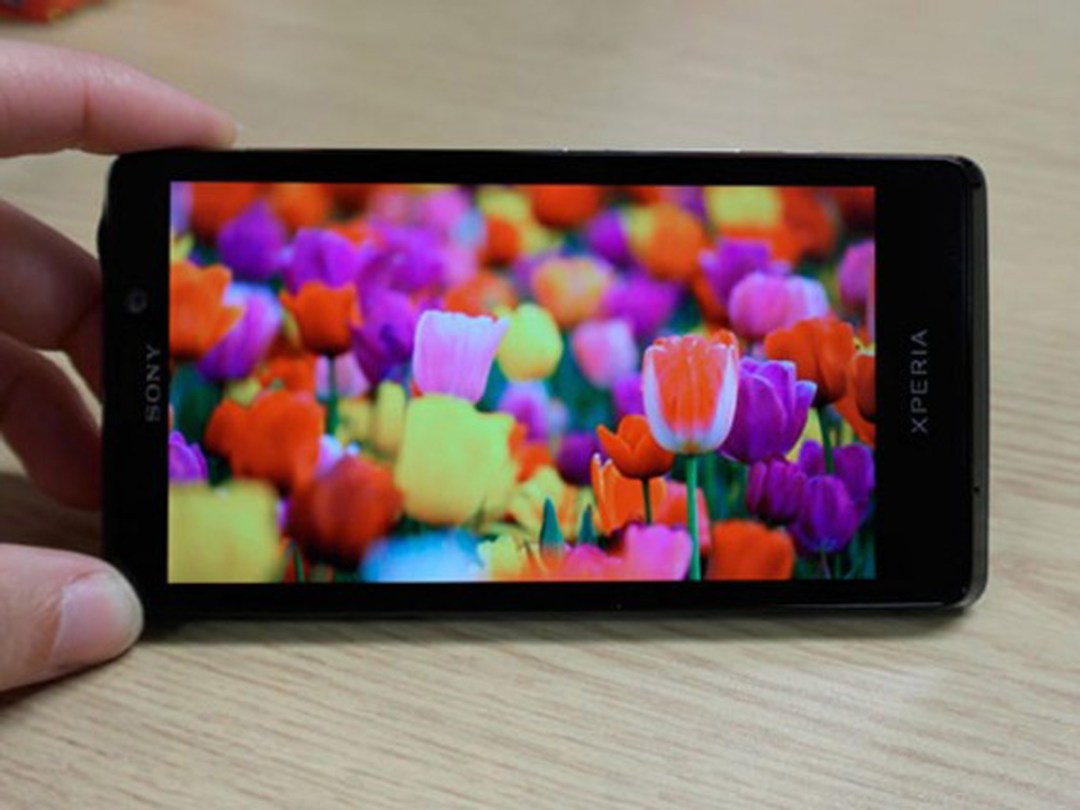 When the Xperia S turned up it was Sony's sexiest smartphone in a rather long time, so we weren't surprised to hear that the follow up, the Xperia T, will be 007's weapon of choice for receiving M's orders and texting Bond girls in Skyfall this October. But does the Xperia T have enough new features to make Sony fans cough up for this latest model?
design and build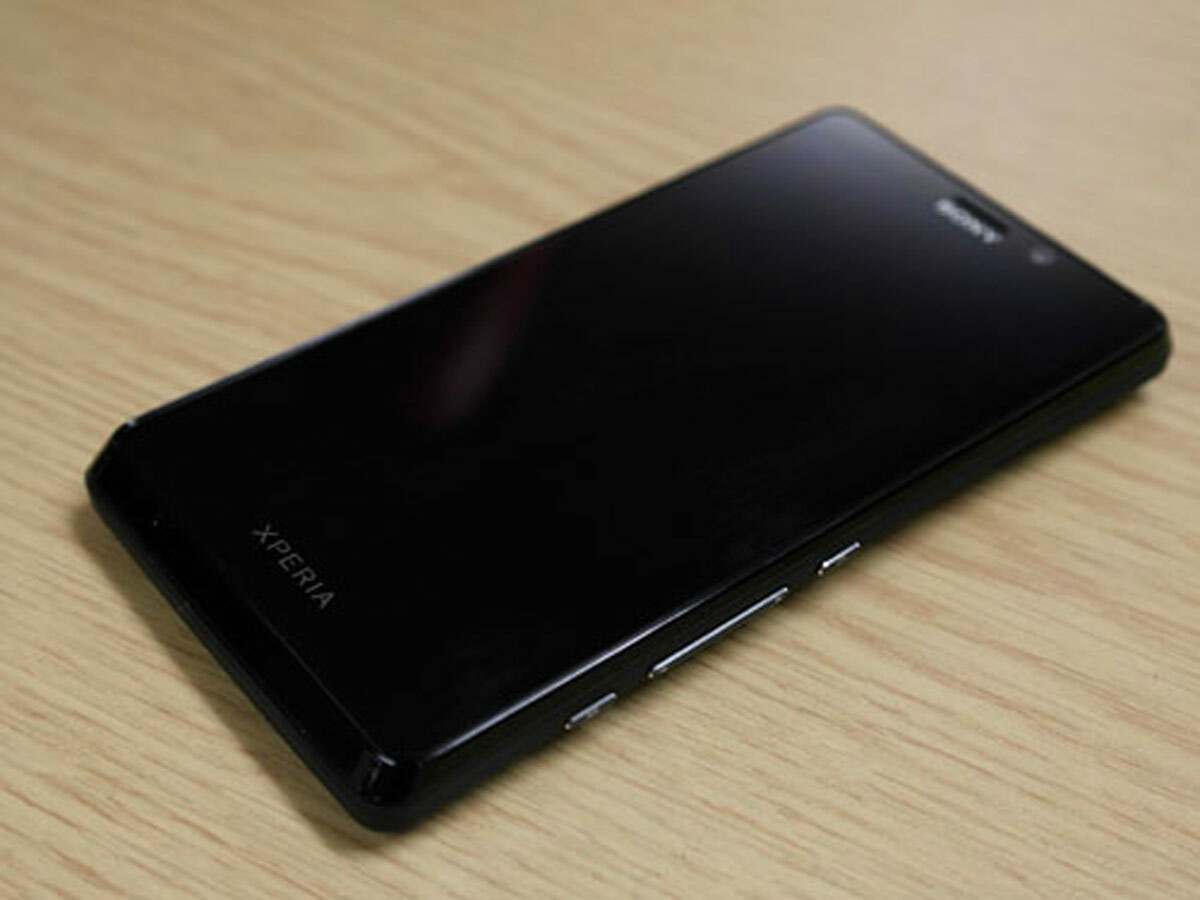 The glossy front makes the Xperia T's display look even bigger than 4.6in when it's powered off, making it look expensive and, well, grown up compared to the Samsung Galaxy S3. It's actually a similar size to the S3, but the far squarer edges make it look a good deal chunkier. The Android buttons are onscreen so there's just very little to distract on the face of the phone, but we're not so convinced about the back and sides.
Yes, it's very easy to grip one handed, but that's partly down to the return of the Xperia Arc-style arched back design. And whether you like the matte black skin that's wrapped around the back and sides is a matter of taste (Team Stuff is split 50/50), but the overall feeling that the covered SIM and microSD card slots, the slightly awkward raised bump to incorporate an uncovered microUSB port and the green and silver Sony Ericsson logo gives you is more shot of sambuca than super smooth martini.
screen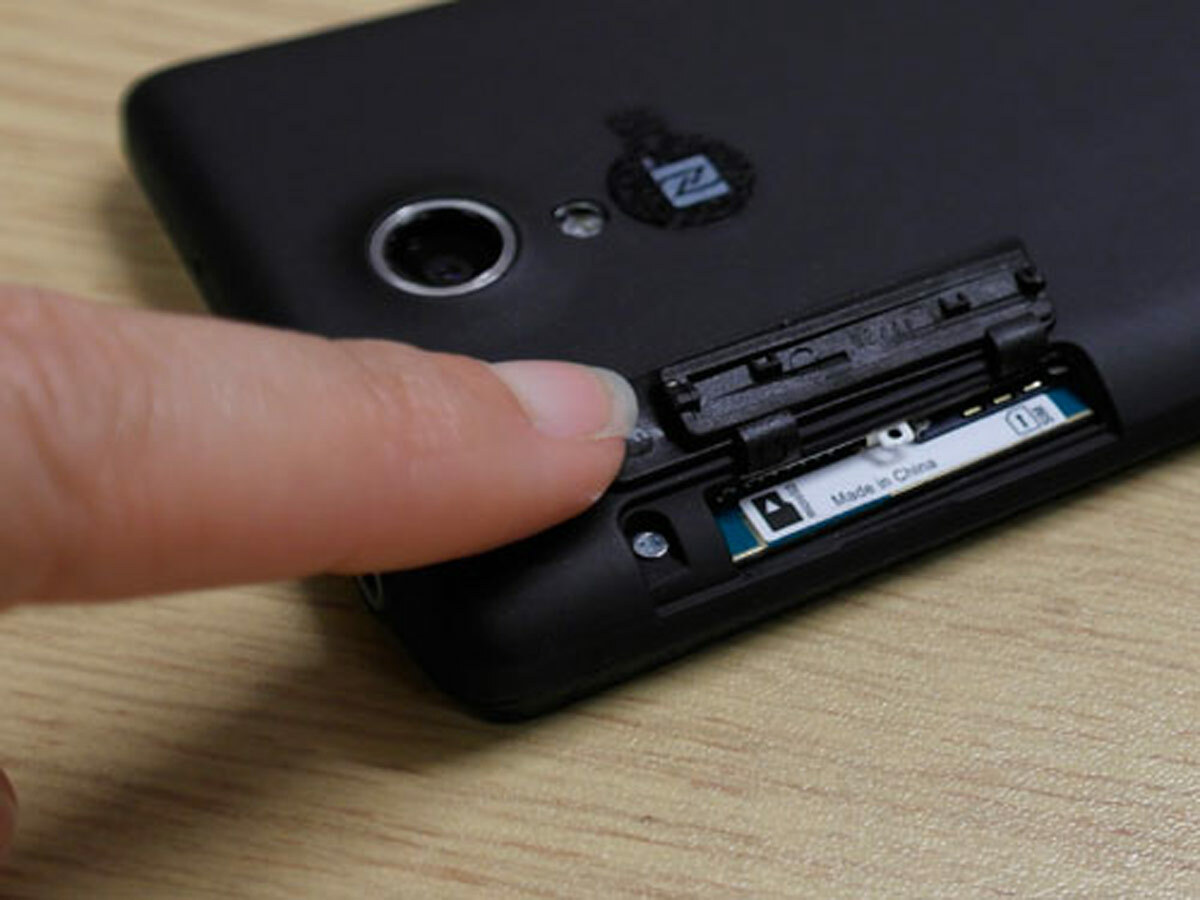 Even though Sony has stretched the Xperia S' 720p TFT display from 4.3in to 4.6in for the Xperia T, it remains excellent, with good viewing angles, vivid colours and sharp text. That's despite the downgrade in pixel density from 342ppi to 323ppi – and it can handle full HD movies.
Whites aren't as white as those found on the iPhone, though, and even on full brightness it can look a little dull and uninviting next to the Samsung Galaxy S3, but then the Sony does without the sharpness issue associated with some PenTile screens. In direct sunlight the Xperia T can be rather reflective and it loves smudges, but not so much that it's a deal-breaker.
power and performance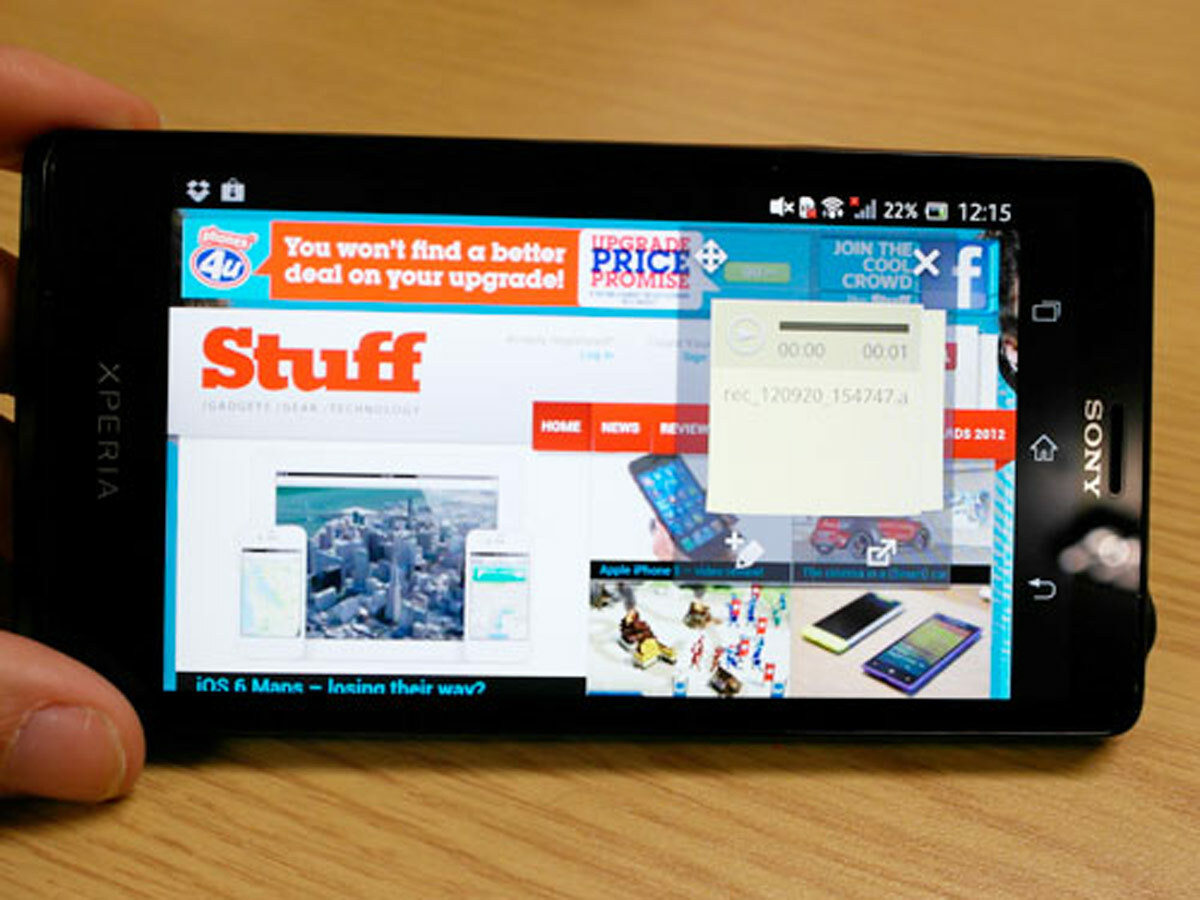 Truth be told we're a little disappointed with the performance of the Xperia T's 1.5GHz Snapdragon chip. We wouldn't necessarily point the finger of blame at Qualcomm for that, though – it's far more likely that it's all of Sony's live widgets slowing down Ice Cream Sandwich. Elements such as the TimeScape Feed are big culprits in terms of hogging processor power and take a long time to load.
Downloading large apps from Google Play also takes a relatively long time on the T, which perhaps unsurprisingly can't compete with the iPhone 5's dual-band Wi-Fi skills. It's PlayStation certified, though, and whether you're playing a PS1 classic such as Medievil or a Google Play release like Total War Battles: Shogun you'll get very smooth action and great graphics on the 4.6in display. But remember that with this being a Snapdragon-powered device, there's no guarantee that any of those fancy Tegra 3-optimized games will work.
Another neat trick is the built-in NFC, which means you can, for example, connect the Xperia T to a pair of Bluetooth headphones by tapping one to the other. No typing codes, no holding down power buttons. This is the future.
camera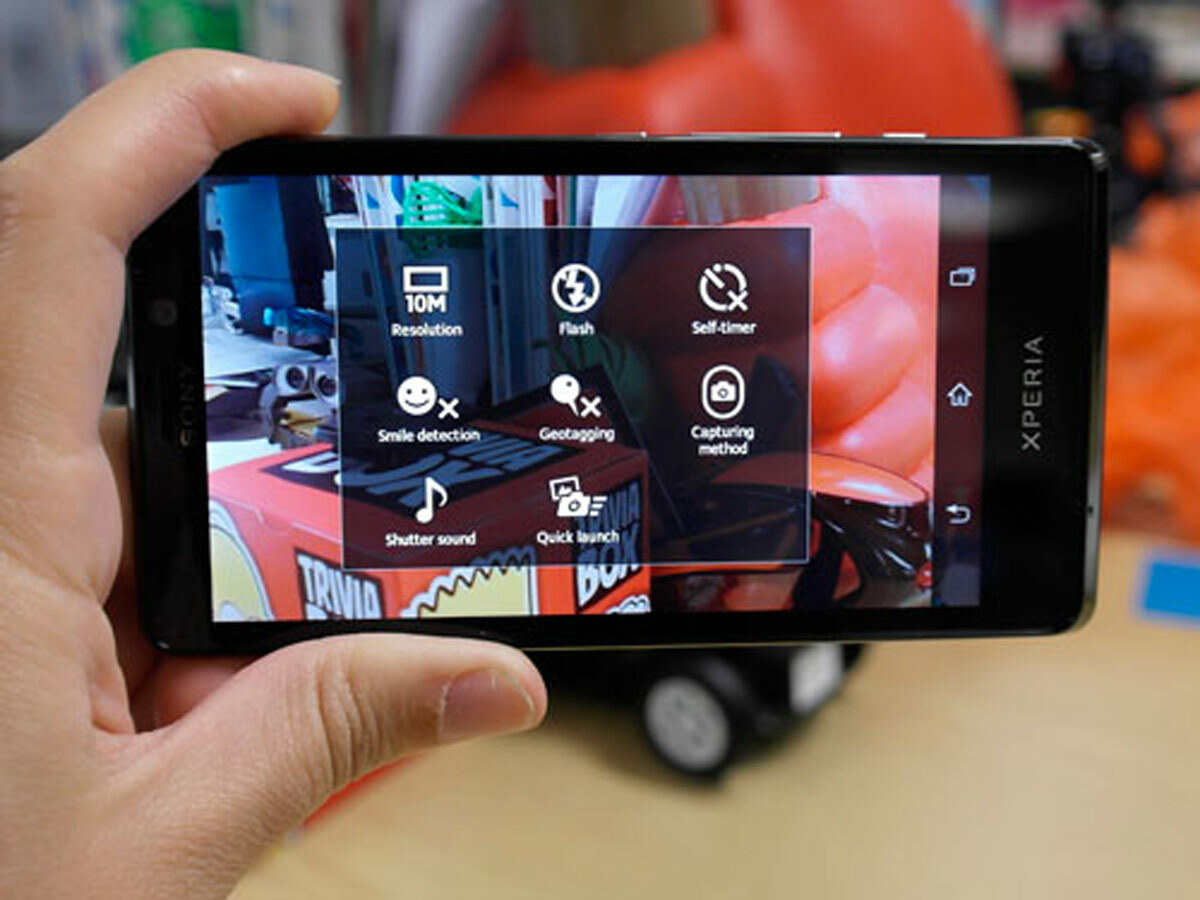 When Sony bragged that the 13MP rear camera would fire up in just over a second we felt a quick-draw coming on. And sure enough, dragging the lockscreen icon onto the camera or pressing the physical shutter button opens the camera app near-instantly, so chances are you won't be missing any backflipping pets or 'hilarious' anthropomorphic cat action.
It's not just fast; it's also one of the best we've used. Improvements over the Xperia S aren't headline grabbing (a notch up from 12.1MP) but we got the same accurate colours and crisp images with the new and improved sensor. Low-light performance is better than most but can't quite match the iPhone 5 for night vision. There's both AF and tap-to-focus, plus all sorts of goodies in the menus, such as a self-timer, white balance, metering, smile detection and geo-tagging.
Android Ice Cream Sandwich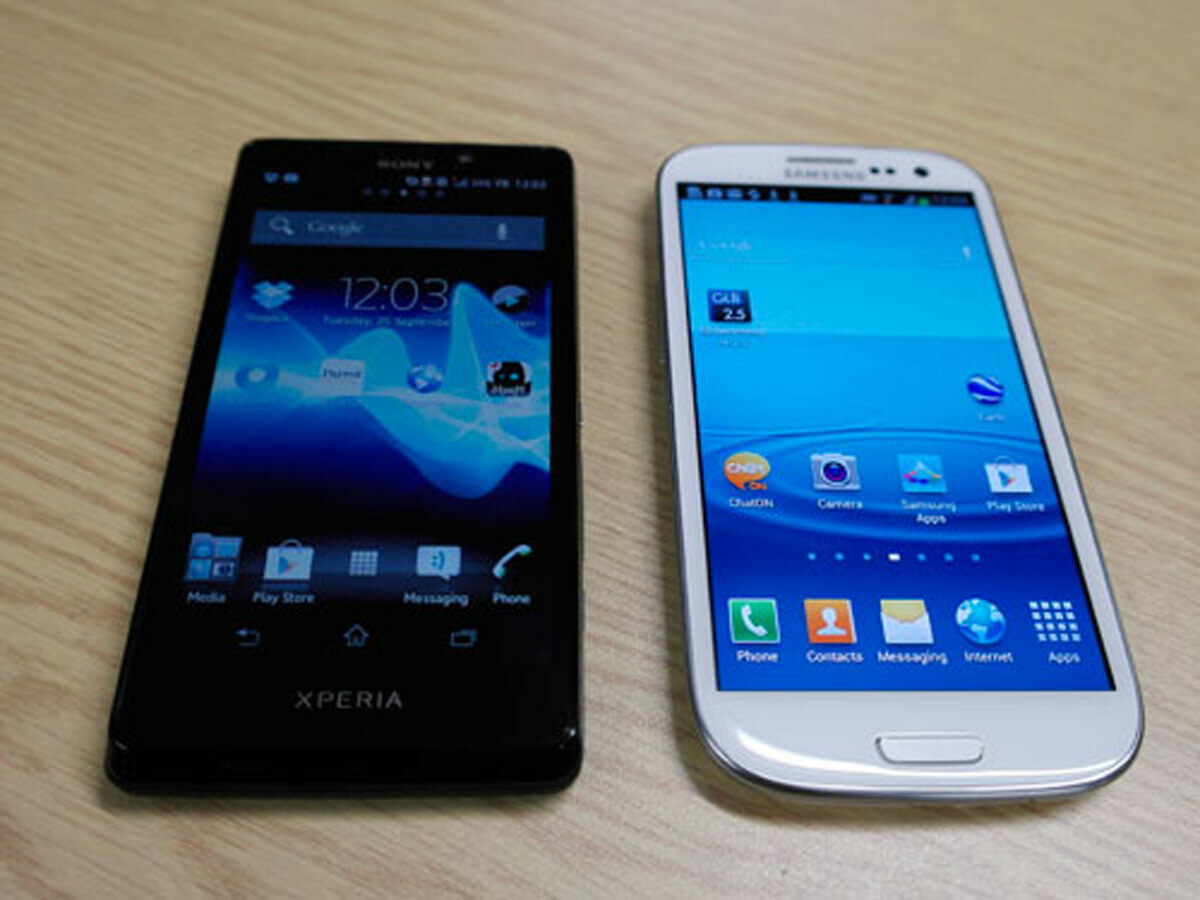 Sony's widgets are all over the place in Ice Cream Sandwich, but that doesn't mean we don't like most of them. There's a nice, quick settings menu for Wi-Fi/Bluetooth/NFC, an animated weather widget and Sony Select, which curates apps, games and films. On top of this, Music Unlimited and Video Unlimited are both very neat entertainment portals, and a 60-day free trial to the music service doesn't hurt anyone.
There's also pretty heavy Facebook integration, what with TimeScape Friends (quick access to your favourite mates) and a TimeScape Feed (which shows Twitter some love, too), so whether you like this skin may well depend on how well integrated you are into the social network. Also built-in are the idiot-proof Movie Studio app and very slick Photo Album, the latter of which includes 'New from friends' pulled in from, you guessed it, Facebook.
As well as the usual ICS multi-tasking, the Xperia T also has built-in, floating "small apps", including a calculator, note-taker and voice recorder. A fantastic idea, although we couldn't find any more small apps on Google Play, and we reckon Sony's missed a trick by not making the Walkman into a small app.
verdict 
In most Android handset bouts, the Galaxy S3 would come out on top as the superior smartphone – you can't argue with Popup Play and Smart Stay for next-gen giddiness. And then there's incredible battery life. But for some gadgeteers the plasticky build stops them dropping £500+ on the Samsung. If that's you, and you want a big HD screen with Sony's camera and entertainment expertise, plus features to feed your Facebook addiction in a slick package, the Xperia T is an excellent bet.
Click here for the latest Sony Xperia T deals
Stuff.tv's Top Ten Smartphones
Review by Sophie Charara
Stuff Says…
A thoroughly grown up handset for movie buffs and Facebook fiends
Good Stuff
Brilliant camera
Feels like a premium device
NFC can be useful
Bad Stuff
Screen could be brighter
Can sometimes feel a bit sluggish