Sennheiser Momentum True Wireless 2 review
"One of the best gets even better"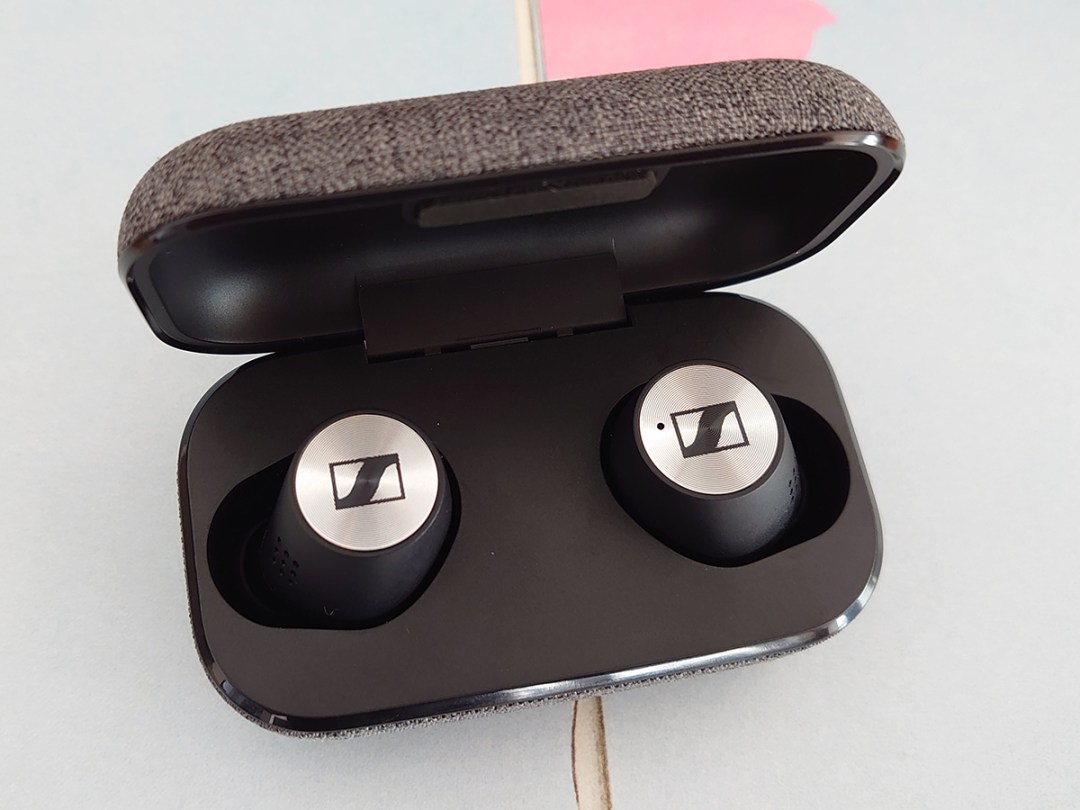 Sennheiser's not your typical headphone brand. Most headphone brands would have been so pleased with the review we gave to the original Momentum True Wireless in-ears ("great build, great sound, great interface" is roughly what we said) they'd have been happy to leave well enough alone.
But that's not how Sennheiser rolls. And our little criticisms ("they're big, they're expensive, their battery life isn't great" about sums it up) quite obviously stung, because they've addressed them with Momentum True Wireless 2.
Well, almost all of them. £279 is no one's idea of a true wireless bargain. But in every other respect, Sennheiser has taken an already very accomplished and competitive product and made it better. A bit better in some respects, and quite a lot better in others.
Design and build: Same as it ever was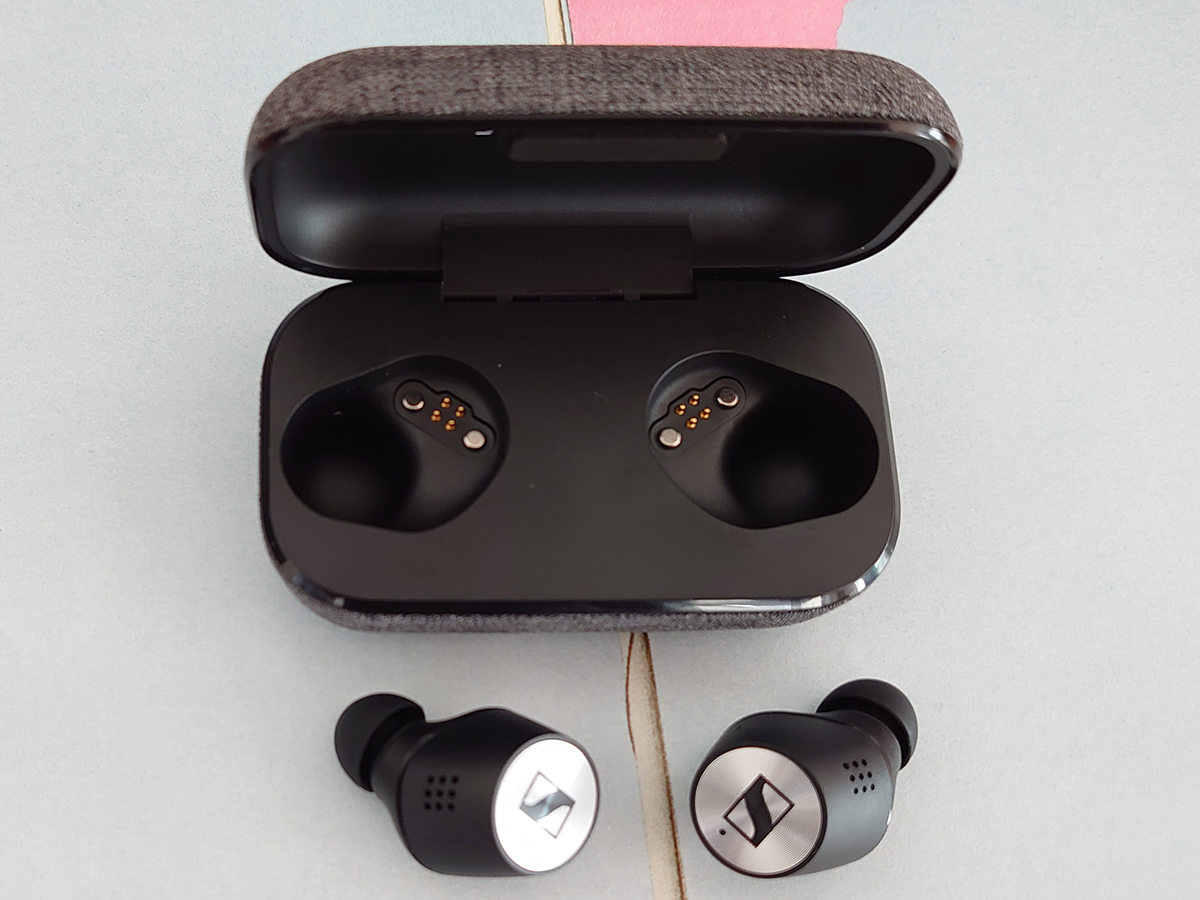 Despite being a whole 2mm smaller than the model they replace, the Momentum True Wireless 2 are still among the bigger true wireless models around. Their 'twist to fit' enclosure doesn't protrude quite as far clear of the wearer's ears than before, but protrude it most definitely does. Still, as they're a couple of tenths of a gram lighter than the 6.6g of the outgoing 'buds they're hardly a burden to wear.
Unless you put the new and the old side-by-side, though, you'd never be able to tell the difference. The Momentum 2s share the shape and look of the originals, right down to the slightly textured silver touch-surface with the Sennheiser logo proudly upon it. Mind you, the 2s will soon be available in a white finish too, which will help to differentiate them.
Build quality is, as is usual with Sennheiser, unarguable. Despite the importance of keeping weight down, the Momentum True Wireless 2s feel robust and built to last.
Features: Listen longer
So the minor quibbles about size and weight have, to an extent, been addressed. Our complaints about the humdrum battery life of the original Momentum True Wireless (four hours from the buds, another eight from the biggish charging case) have been dealt with rather more decisively.
The Momentum True Wireless 2 are now good for seven hours of playback from the buds alone, and the charging case (still biggish, still fabric-wrapped, still charged via USB-C) is now packing 21 hours. While a total of 28 hours isn't really anything super-special by prevailing true wireless standards, it is at least fully competitive. Which in and of itself is a big improvement over the original's paltry total. Charging from flat ought to take around 90 minutes.
Wireless transmission is via aptX Bluetooth 5.1 (which has no doubt helped improve battery life) and includes aptX Low Latency for smooth audio/video syncing. And once the audio information is wirelessly on board, the Momentum True Wireless 2 serve it up via a couple of 7mm full-range dynamic drivers that were designed and built at Sennheiser HQ in Germany.
An entirely new feature, and one that we didn't even bemoan the lack of last time out, is active noise cancelling. As well as the passive noise isolation afforded by the chunky in-ear design, the Momentum 2s now have an active system to keep the outside world at a distance. But in case you need to interact with the situation at large, there's a 'transparent hearing' feature to allow exterior sound in via the earbuds.
Interface: Touch and Go
The touch controls on the original Momentum True Wireless were among the best around, so sensible Sennheiser has left its winning formula well alone. Both left and right earbuds are involved in issuing the usual commands: play/pause, skip forwards/backwards, volume up/down, call answer/reject, summon voice assistant and so on. The touch surface is a decent size, and it's very difficult to provoke the Momentum True Wireless 2 into misunderstanding your request.
Sennheiser's brief, but very useful, Smart Control app comes in handy, too. It allows you to customise the touch controls (out of the box, active noise-cancelling is activated by a triple tap on the right ear-bud – but if you want that triple tap to mean something different it's simple to rearrange), and there's a degree of EQ adjustment available via a nice graphic interface too.
The app also lets you choose between 'music on' or 'music off' when you engage 'transparent hearing'. Call quality is very acceptable thanks to the quality of the mics on board, and they also help with issuing instructions to your preferred voice assistant too.
Performance: The big picture
Given how very much these new true wireless earbuds look and feel like the first Momentum True Wireless, it's no surprise to find Sennheiser has broadly stuck to the same sonic signature too. Which means the Momentum True Wireless 2 have what sports folks like to call 'an all-court game'. There's a kind of casual fidelity to their sound that makes them a pleasure to listen to, no matter the sort of stuff you want to hear.
A 16bit/44.1kHz CD-quality file of PJ Harvey & Thom Yorke's This Mess We're In rolls along almost effortlessly. The deep, droning bass is loaded with detail and texture – and while in underpins the rest of the song, it doesn't drag at the loping rhythm and keeps well clear of the information above it. The two voices in the midrange are packed with character, and have plenty of space in which to stretch out and express themselves. And at the top of the frequency range, treble sounds have just enough bite and brightness to cut through.
There's plenty to punch to The Roots' 100% Dundee but the Sennheisers are no blunt instrument – bass sounds are straight-edged and well controlled. And while there's warmth and substance to the bass, there's more than enough grip and control to keep everything moving along in a very natural manner. And the tune's dynamic potency is described by the Momentum True Wireless in full – despite their slight lack of outright volume, the Sennheisers have no problem describing the distance between the quietest and noisiest parts of a recording.
They're a nicely three-dimensional listen, too, with real width, height and depth to the ramshackle instrumentation of Tom Waits' Down, Down, Down while his boozy hectoring sits securely in the centre of the chaos. All of this spaciousness isn't at the expense of integration or focus, either.
About the only area where the Momentum True Wireless 2 underwhelm is the new active noise-cancellation. It's light-touch to an almost absurd degree – the difference between 'on' and 'off' is so slight it's difficult to imagine why Sennheiser bothered. With the system engaged, you're pleasantly isolated from outside noise – but then that's the case when it's switched off too.
Sennheiser Momentum True Wireless 2 verdict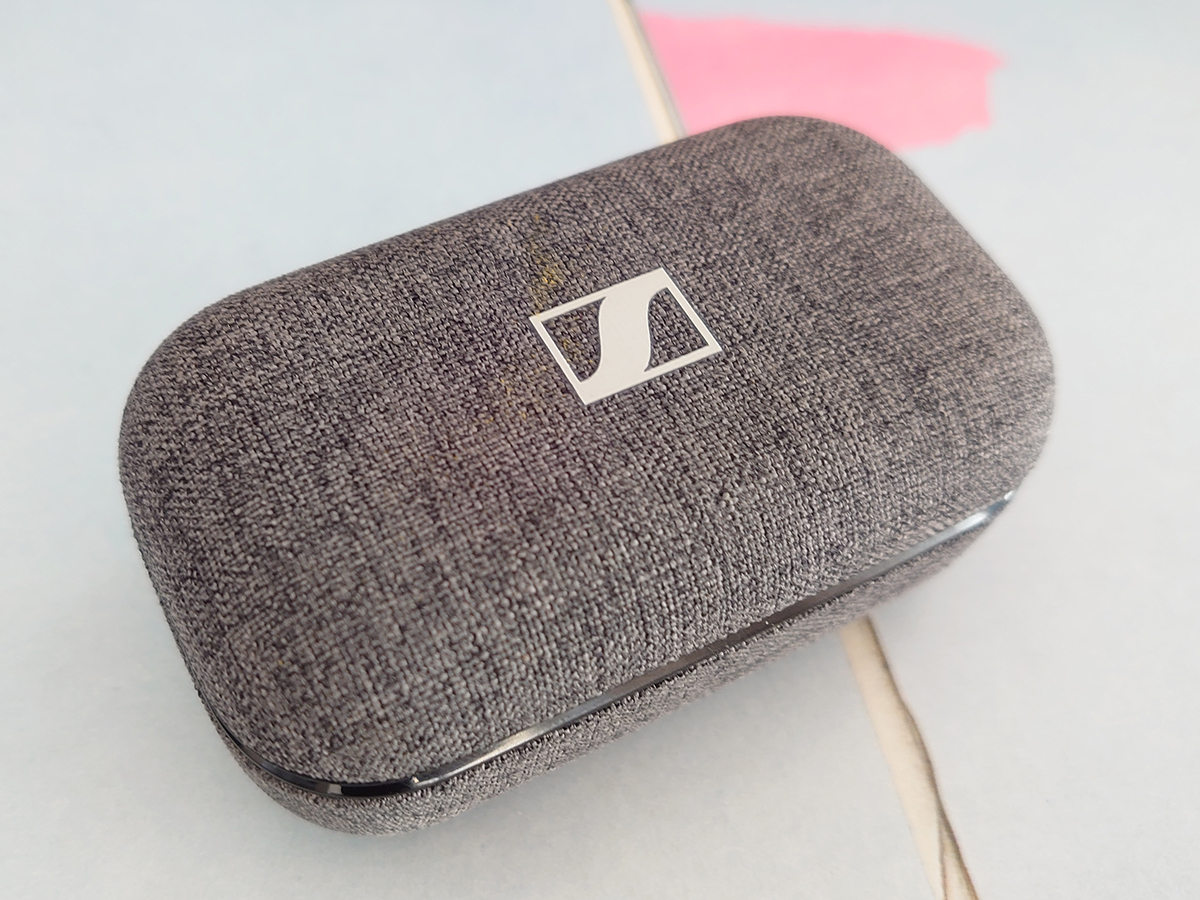 Stuff Says…
And with a single bound, Sennheiser consolidates its position as the brand that builds some of the best true wireless in-ears around
Good Stuff
Expansive, confident sound
aptX Bluetooth 5.1
Great app and touch controls
Bad Stuff
Still quite big
Still quite expensive