Samsung UE55HU7500 4K TV review
4K TVs no longer cost silly money, and right now the Samsung UE55HU7500 is the very best you can buy
It's an exciting time for TVs. Last year we applauded Sony for managing to get the price of its KD-55X9005A down to £3300 – an impressive feat at the time. This year Samsung is leading the race to the bottom with this UE55HU7500.
At £2200 it's not exactly bargain-basement levels of cheap, but it's affordable enough to be attainable by many mere mortals. What's more, its performance is decidedly god-like.
READ MORE: Sky's supercharged Project Ethan box will support 4K, cloud recordings and more
Pretty, practical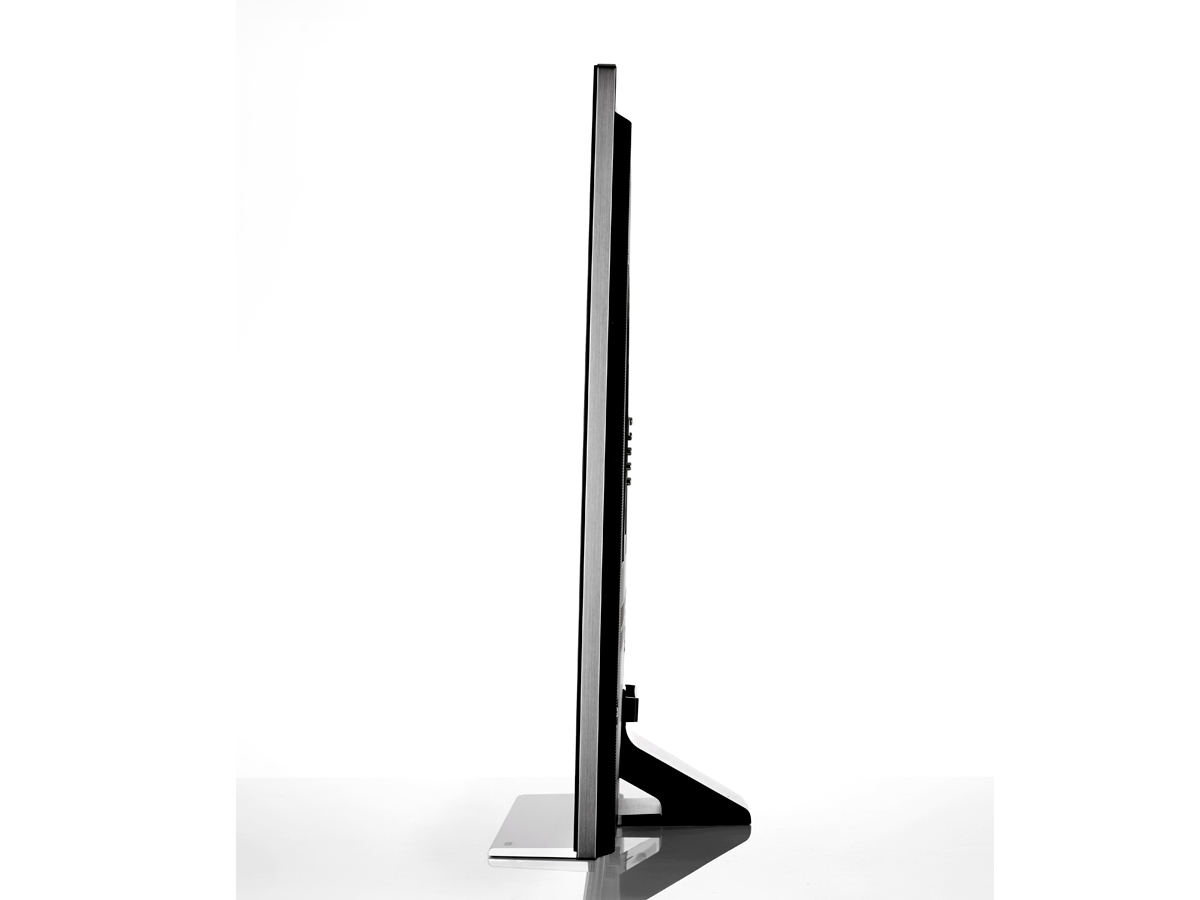 The UE55HU7500 is also really pretty, but not in the overly showy way you might expect. This is Samsung after all – a company seemingly obsessed with 'floating' displays and stands that look like Klingon bat'leths.
You get nothing so try-hard here. This is shiny and handsome, but it will blend in nicely with your living room furniture and you don't need super-wide shelves to make room for it. The HU7500 is relatively modest, sitting on a simple pedestal with a smart brushed-metal effect. It's so down-to-earth that it doesn't look like a Samsung TV at all. Well, apart from the supremely thin bezels. That's very Samsung.
Specs appeal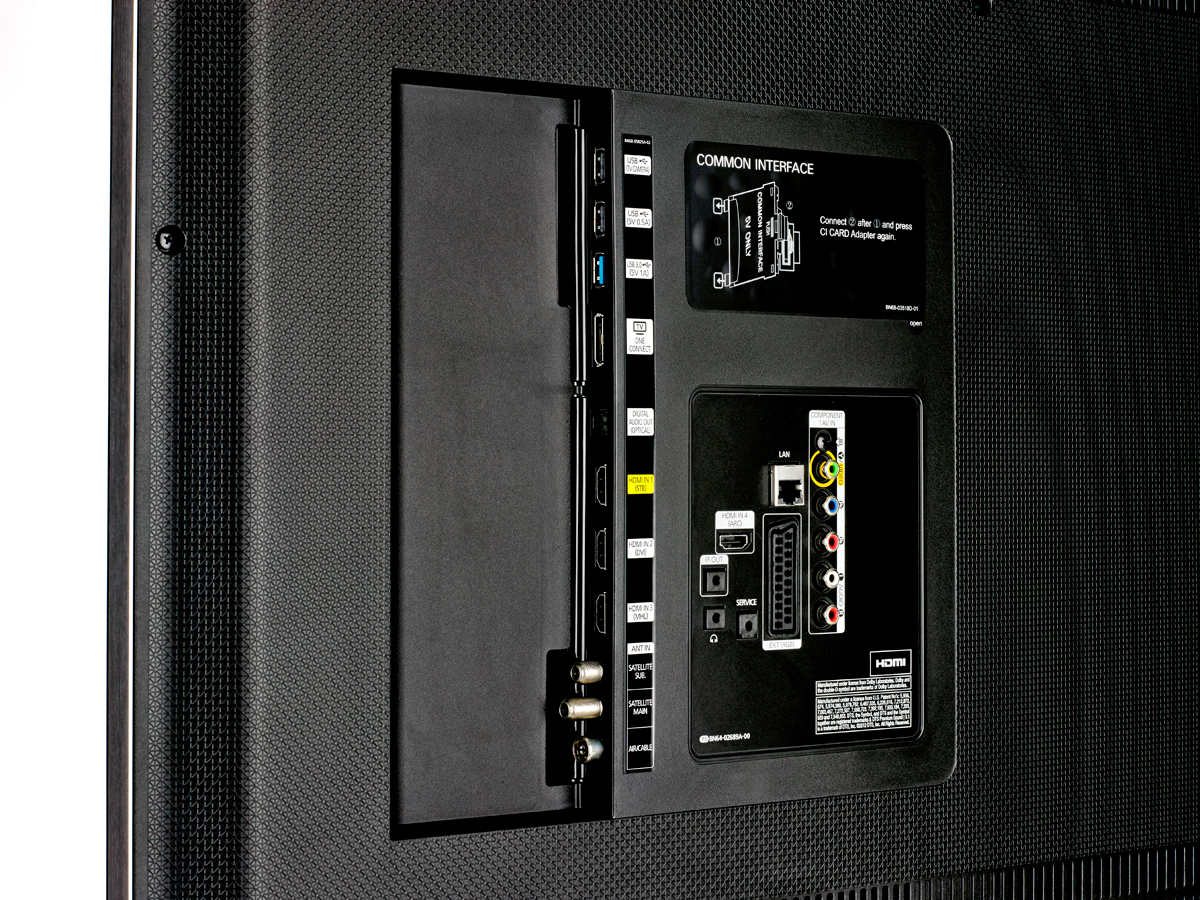 If you're lucky enough to own a sprawling home cinema system with myriad sources, you're going to be pleased to see that the UE55HU7500 will happily handle them all. There are as many sockets as you could sensibly ask for, and then a few more: four HDMI 2.0 inputs, three USB ports, as well as both Freeview HD and satellite for live TV. For the truly determined, there's one each of component, composite and SCART, but hopefully your beyond those ancient connections by now, aren't you?
Then we get to the One Connect port. No, it's not an input for teenage boy bands – it's for plugging in an extra module for future upgrades. That means the TV won't get too dated too soon. Which is nice.
READ MORE: The 30 Best Things to Watch on Netflix right now
Samsung UE55HU7500 tech specs
Screen size: 55in
Resolution: 3840 x 2160
Display technology: LCD with LED backlight
Speaker output: 60W
Built-in camera: no
Connectivity: Freeview, Satellite (x2), HDMI 2.0 (x4), USB (x3), Component, Composite, Scart, Ethernet, Wi-Fi, Headphone, Optical output
Dimensions (hwd): 746 x 1228 x 270mm with stand, 706 x 1228 x 35mm without stand
Weight: 21.1kg with stand, 17.8kg without stand
Controlled, not confused
The accessory kit includes two pairs of active 3D glasses and two remotes. The old school button stick looks like any other remote. The shinier 'smart' remote is a lot sexier, with fewer keys and an array of gyroscopic sensors.
It controls a big glowing dot on the screen, which acts as your pointer, and while it feels a little alien at first, you can adjust the sensitivity of the dot and will be pointing and clicking through channels like a pro in no time.
Thankfully Samsung seems to have listened to all of the grumblings about the motion control of its previous sets and have done away with it entirely for the UE55HU7500. That's great news for anyone who's accidentally changed the channel during more vigorous sandwich eating, but the complete removal of the video camera will be bad news to those who like to use their telly for Skype.
Smart hubba, hubba
Samsung's smart TV offering has always been a strong point, so it's good the company hasn't messed around too much with it here and you still get a load of content, split into five screens.
The left side has a page for games and one for apps, with a good selection of catch-up services. To the right you'll find Samsung's own video-on-demand service, as well as a 'multimedia' page for your own content (say, via USB) and popular internet content (read: cat videos).
Right in the middle is the On TV page. Here you'll find live TV as well as thumbnails of programmes on other channels. There's a content recommendation service based on what you like. The more you watch, the more accurate the service is. It's only mildly creepy.
The new stuff for this year is minimal: when you press the 'Smart Hub' button, two bars appear on the screen as an overlay, without interrupting your current programme. One of these leads you to the smart hub; the other is a list of recent activity. That means you no longer have to scroll through BBC parliament and porn to get to your favourite channels at the far ends of the programming wasteland. Just use the shortcut to flick between your most-used choices.
READ MORE: Netflix: by the time broadcasters are doing 4K, we'll be on to the next thing
Phwoar K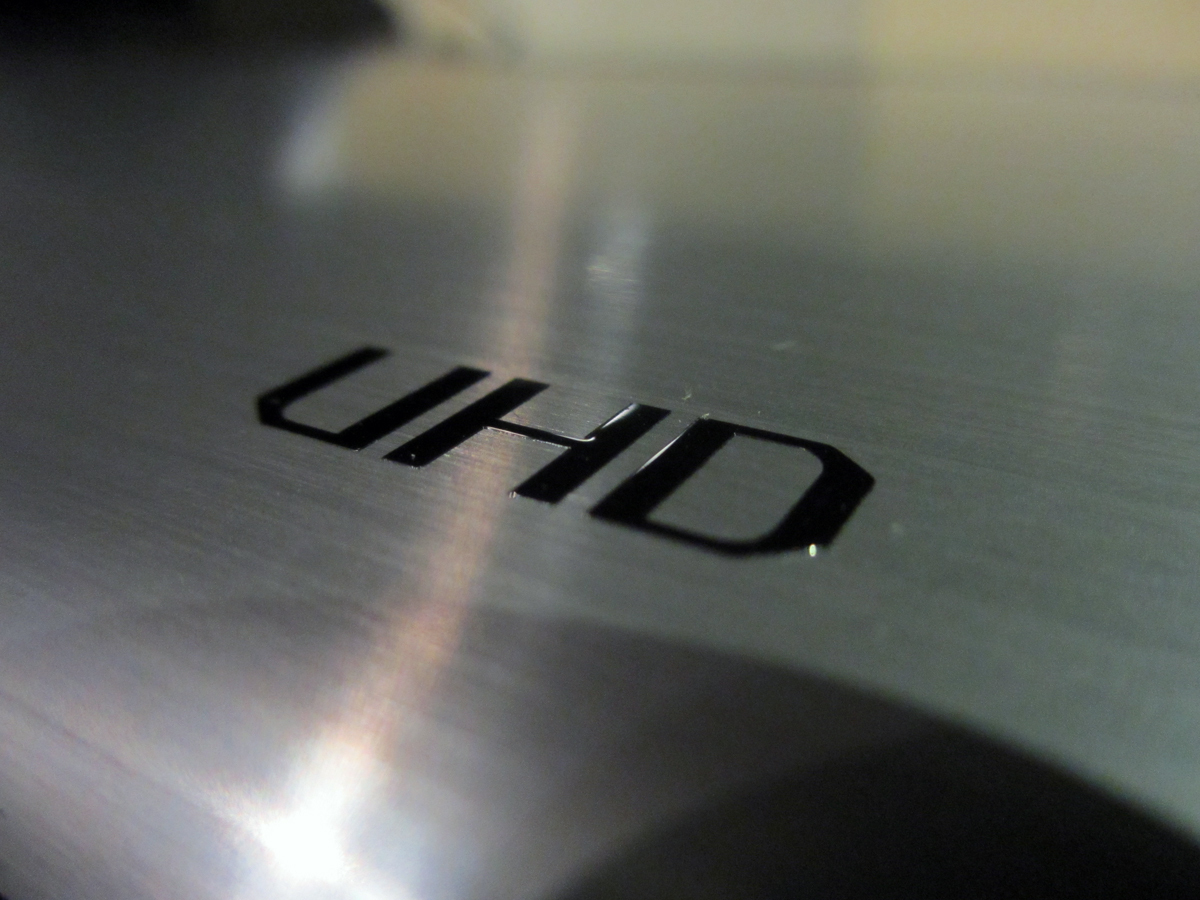 This TV looks stunning. Native 4K content is still decidedly rare, and Netflix is the only proper provider at the moment – so that's where we go. Breaking Bad serves up super-sharp images with plenty of detail – just watch any scene with Walter White's blue crystal and it's hard not to marvel at the texture.
The really good news is that this TV is as strong in HD and standard definition as it is in 4K – something that older 4K sets struggled with. Across all resolutions you get properly dark black levels, good motion handling and crisp, clean whites.
In the past Samsung had issues with colours. They tended to be punchy, but just a little bit unnatural. This time it's a more mature, subtle approach that doesn't feel like you're stuck in shop demonstration mode. Colours are immaculately judged and very convincing, and there's plenty of nuance in shading.
Even the 3D is decent – the active glasses don't strain the eyes too much, and there's only a touch of (fairly typical) motion instability. The specs are quite comfy too, although there's no avoiding looking like a nerd.
It even sounds pretty good – not up there with the Sony KD-55X9005A, with its massive speaker 'wings', but solid, clear and loud enough to ensure soundtracks are perfectly engaging.
Samsung UE55HU7500 Verdict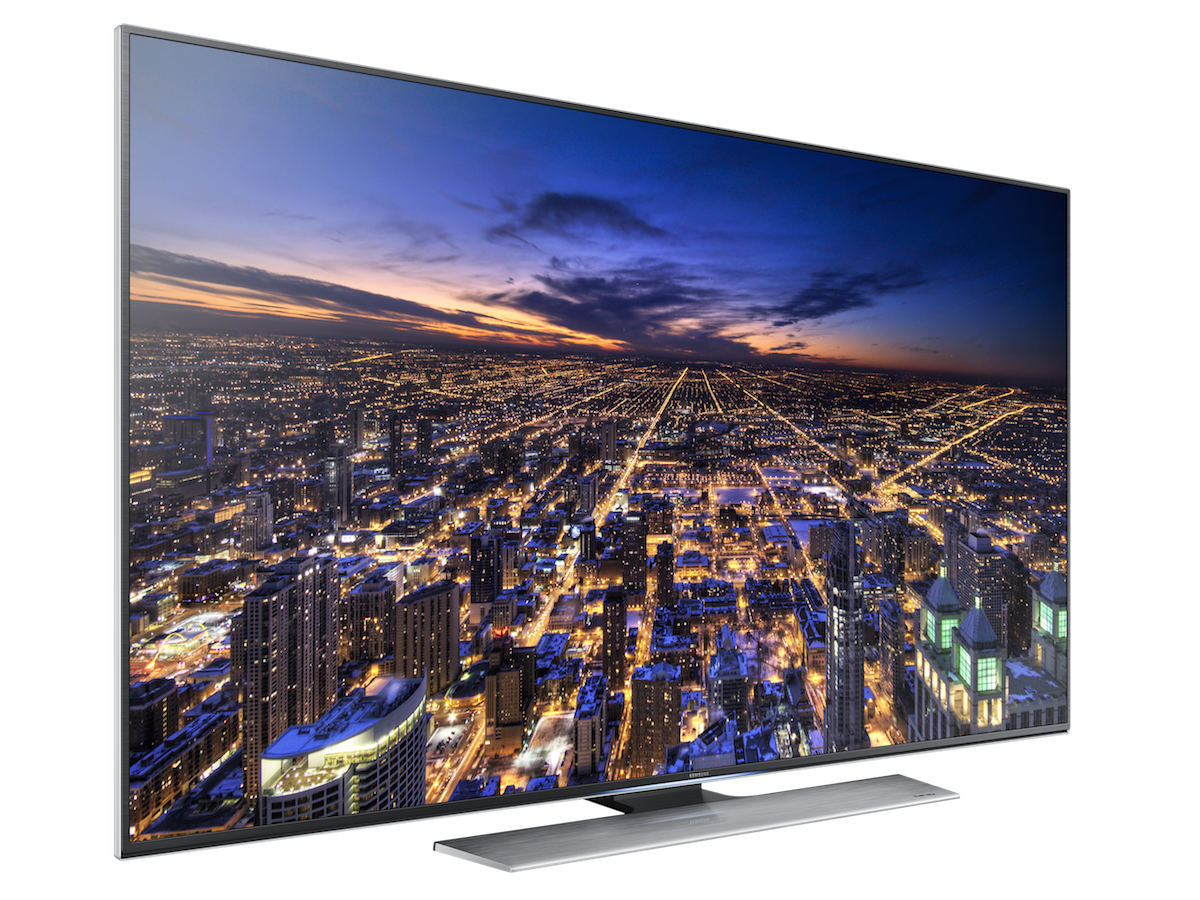 This is a gorgeous TV that pretty much ticks every box. It's got great features, plenty of connections, decent future proofing and an all-round excellent picture.
And it's affordable for 4K, too. In fact, right now, the Samsung UE55HU7500 is the best TV in the world.
READ MORE: The 10 Best TVs in the World right now
Stuff Says…
Amazing and affordable for 4K: if you want a TV for now and the future, this is it
Good Stuff
Great picture from SD, HD and 4K
Excellent specs
Upgradeable
Good range of smart features