Samsung UE40MU6400 review
Can a £500 40in TV deliver a worthwhile 4K experience?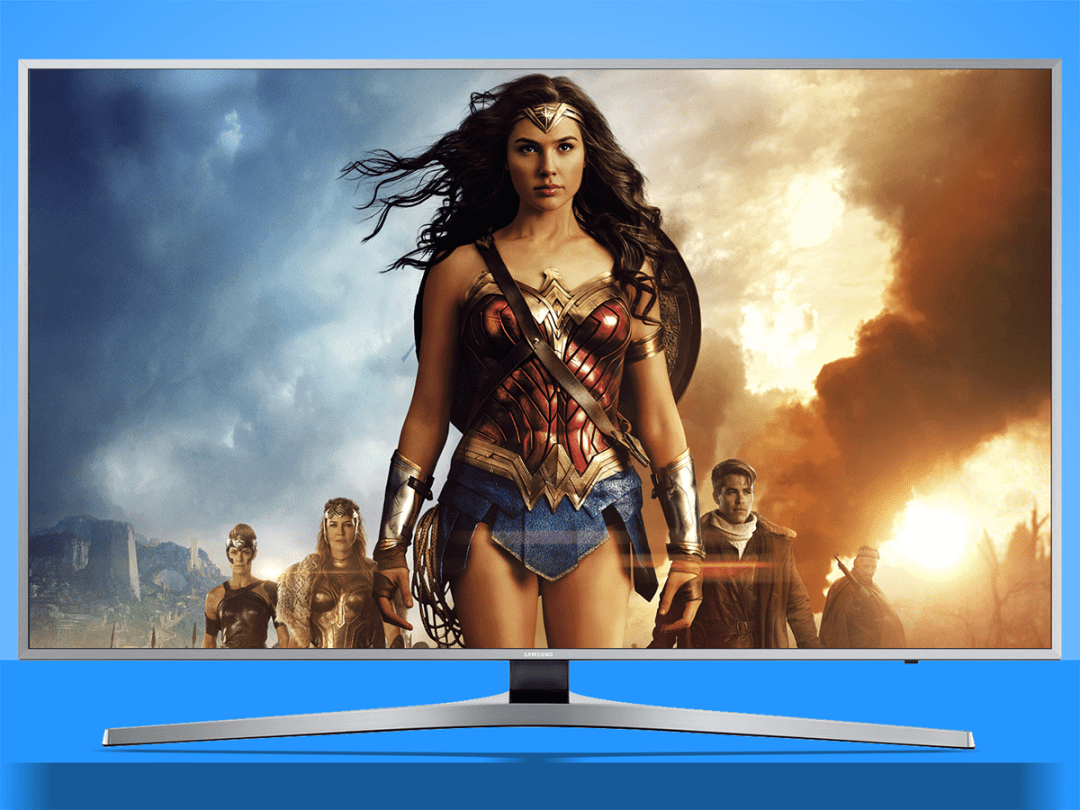 When it comes to choosing a TV size, the terms "bigger" and "better" generally come to mind.
A few years ago, that would've seen you splashing out on a 40in set with all the trimmings, but the recent boom in 55in and 65in TVs has meant smaller screens have generally been downgraded to 'second TV' status.
That's no more obvious than the fact that all flagship now sets start from around 49in and above. If you want smaller, it's the midrange that is now your friend. And lower midrange at that.
However, while the Samsung UE40MU6400 may well give up a few of the top-range specs to hit its sub £500 price point, it also means an affordable 4K performance that may prove hard to top. 
Design and features: no complaints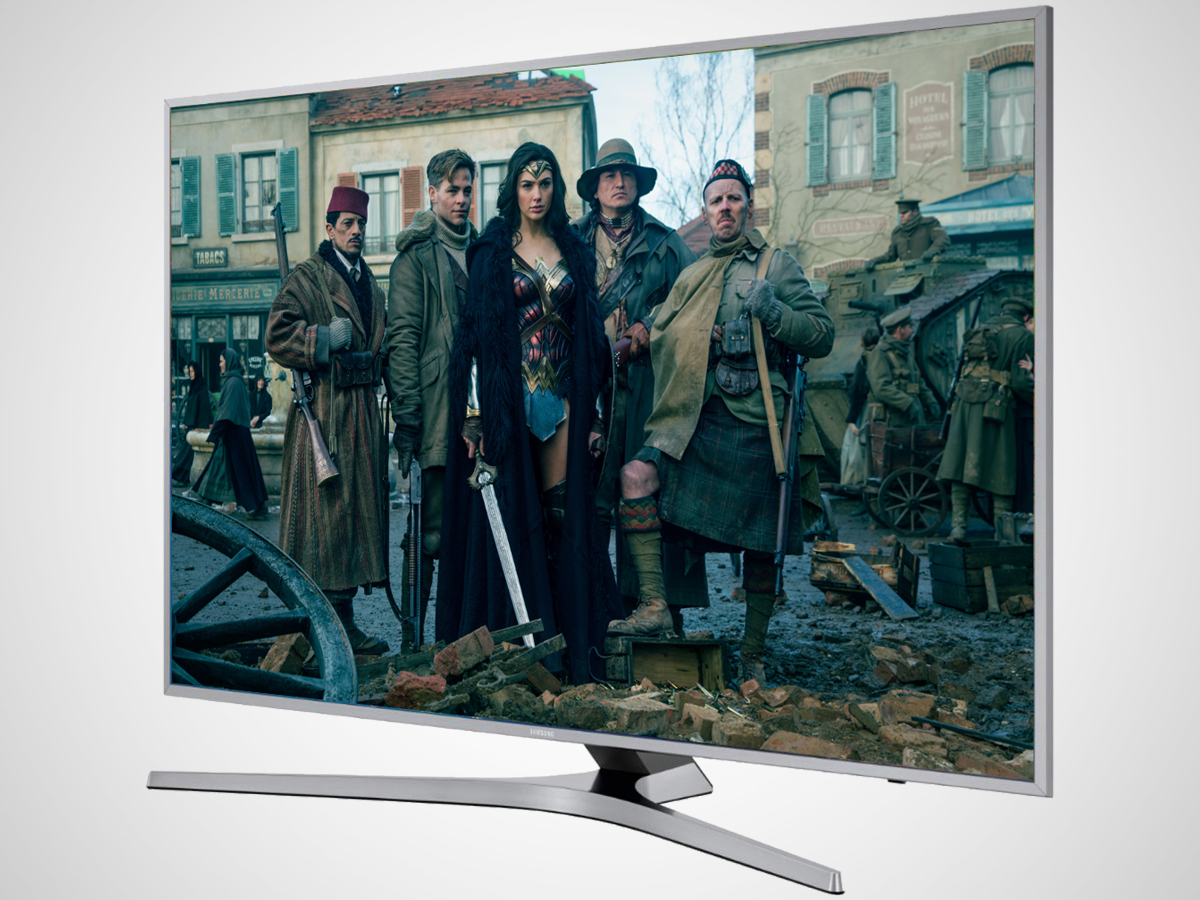 You're usually in safe hands with Samsung when it comes to design, and though the MU6400 isn't about to challenge QLED in the looks department, you aren't going to feel hard done by either.
It shows up the majority of sets at its price, with a slim profile, slender bezels and a smart-looking triangular stand that'll fit on the majority racks.
There are a respectable three HDMI ports, which should cover most standard setups. We particularly like the auto-detect functionality that has filtered down from pricier sets and names your inputs automatically so there's no second guessing when switching.
As for controlling the lot of it, a dinky universal remote is included alongside the bog standard offering, which can be used for upping the volume of a connected soundbar perhaps, or controlling the playback of your Blu-ray player.
Samsung's smart TV system continues to be a delight in 2017, and the MU6400 gets exactly the same treatment as Samsung's flagship sets. This means its fast, intuitive and really well laid out.
It also means one of the best-stocked selection of apps, including Netflix, Amazon Video, Google Play Movies, Now TV and all of the UK's catch up apps. There's even Spotify or Deezer for a singalong on your telly.
Picture settings
Getting this TV set up and looking its best isn't a big job – it'll look pretty good on its out-of-the-box settings, but a few careful tweaks will really get it looking its best.
To start, select the Standard picture mode – we'd usually recommend Cinema, but Standard has a better balance for our taste here.
For best results, we'd recommend downloading the THX Tune Up app to guide your setup, but generally you'll want to switch off Eco Mode and Auto Motion Plus (its motion handling is actually pretty good), put a few extra notches on brightness and deduct a few from contrast.
HDR settings will need another look when HDR content is playing as they get changed automatically. They tend to be pretty good for the most part, though the backlight could be upped a bit to help increase the HDR impact.
Performance: crisp, natural, impressive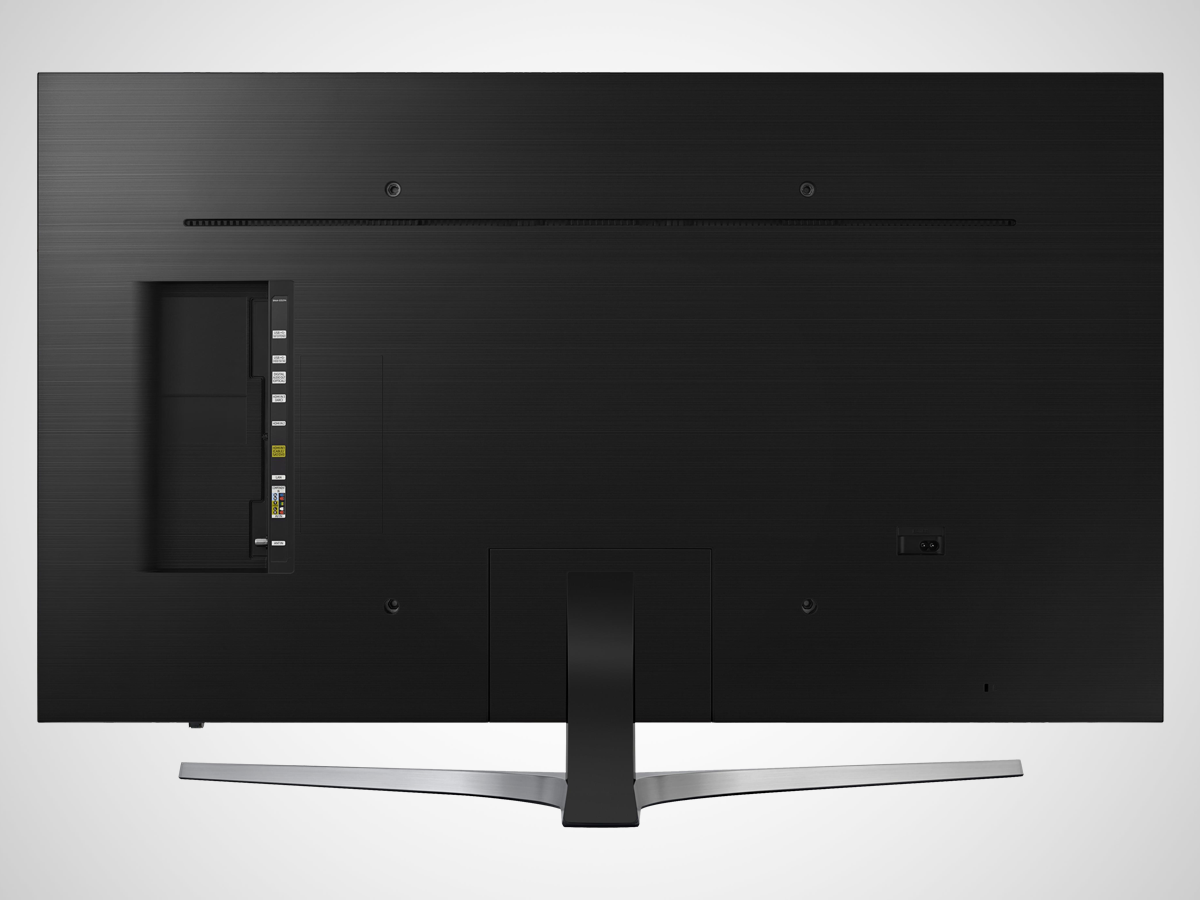 Before we dive in to the review, let's cover off some basics. The MU6400 is not a 10-bit panel, nor does it have the peak brightness figures to bag itself the Ultra HD Premium certification that pricier sets do. But manage those expectations from the get go, and it's hard not to be impressed at the 4K picture the MU6400 is capable of.
Sure, the extra clarity offered by 4K seems a little hemmed in on a screen so small, but it's still easy to see the extra level of detail that the format has over full HD.
Outlines are crisp, textures are well defined and colour balance is pretty much spot on. It's natural with landscapes and skin tones, but knows when to break out the vibrancy for good impact.
Contrast is impressive too, with deep, insightful blacks that also help the highlights to look bright and punchy against darker backgrounds.
That said, the MU6400's restricted peak brightness means HDR scenes aren't quite as striking as you'll see them on TVs higher up the range – even with the backlight turned up – and you might find yourself a little underwhelmed by its performance here.
It's a compromise that most affordable TVs have to make. Thankfully, its sharp, nuanced 4K performance goes a long way to make up for it, and at this price, it's a knock we're willing to take on the chin.
Switch to 1080p and you'll see the likeable picture character is largely unchanged, thanks to a decent upscaler that ensures the HD image is almost as sharp, detailed and solid as the 4K one.
Colours stay believable too and contrast is just as strong – and that even continues into standard-def material.
Of course, you should be prepared for an understandable drop in detail and sharpness but the picture is still very watchable and stable.
The MU6400 should prove itself a worthy gaming companion too, with an impressive input lag in Game Mode of around 21.3ms. Not bad at all.
Sound quality: soundbar required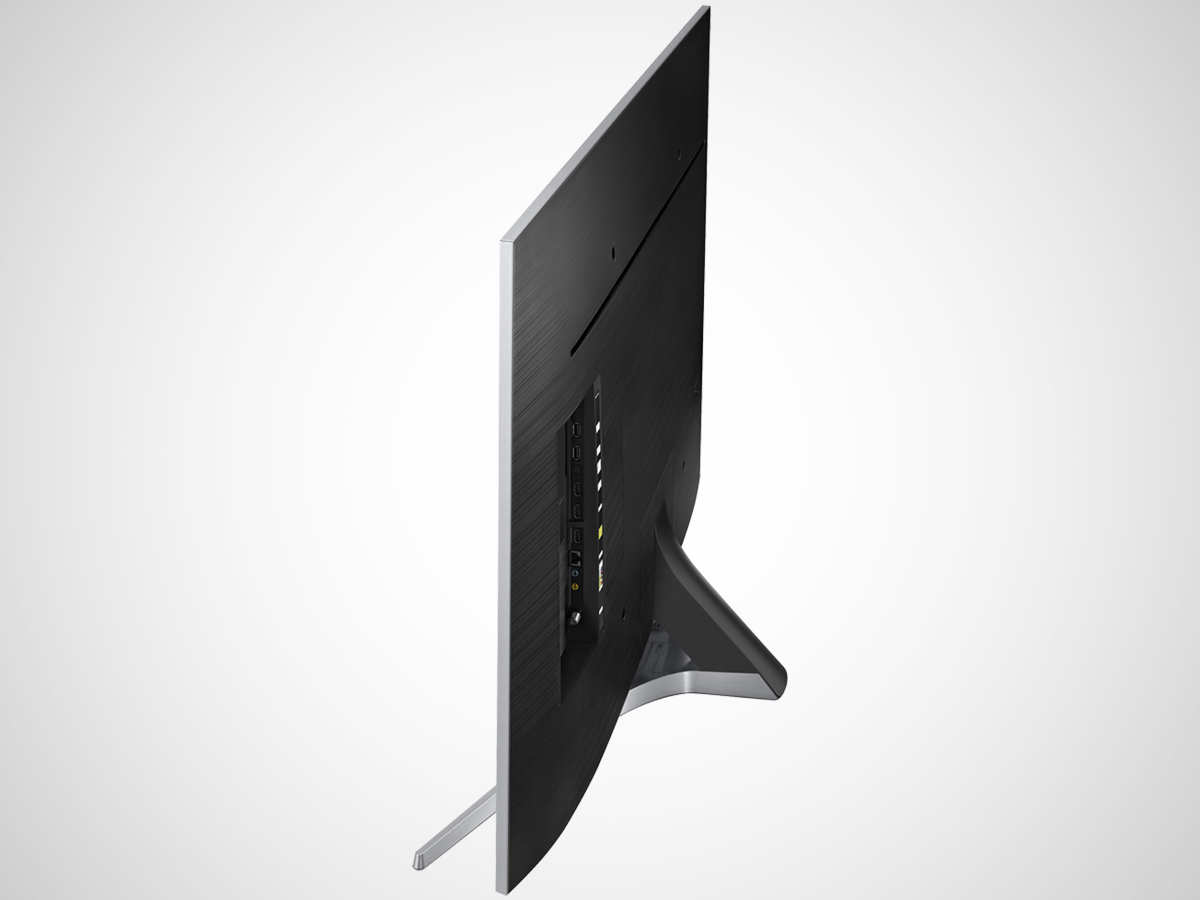 It's hardly surprising from a £500 TV, but the speakers here aren't really up to much, and sound lightweight, hard at volume and lack a good deal of subtlety.
That means action scenes lack impact, and though voices are clear and direct, they'll still sound fairly hollow without the help of a soundbar.
While you get one on order, there are a handful of processing modes that aim to improve the TV sound for the time being – standard being the best and most neutral option of the three.
Verdict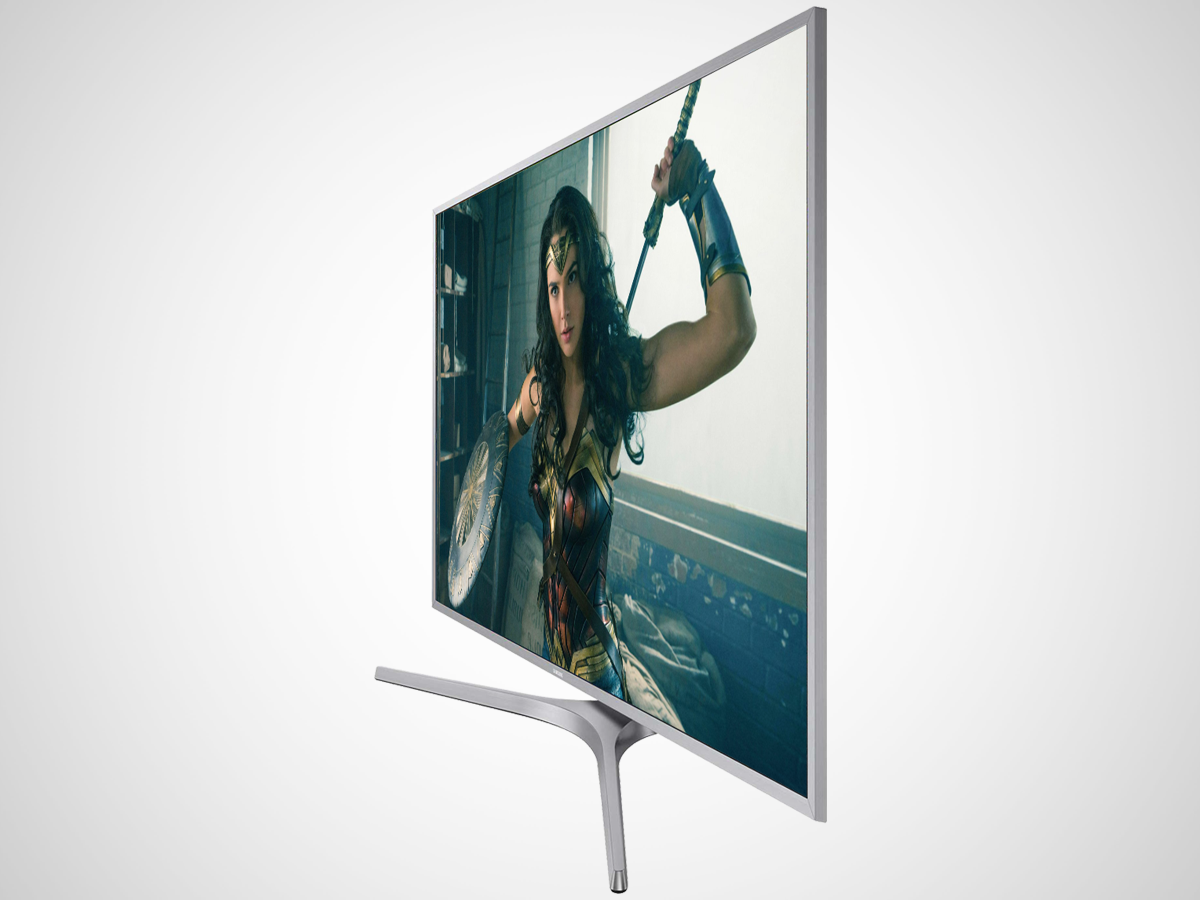 Whether you're short on space, short on budget or just think a 40in TV will do the job you need, the UE40MU6400 is an excellent little performer that shows you size doesn't always matter.
It delivers a superb 4K picture on a smaller screen, and impresses with how it continues a similarly impressive performance across all its resolutions. We particularly love its beautifully balanced colour palette, which is really hard to fault.
HDR isn't one of its strong points, but when the rest is so good, and at such a great price, it's hard to dwell on it too much. If you need a smaller TV with a big TV mentality, the UE40MU6400 is one to seriously consider.
Stuff Says…
A 'small' TV with a big mentality, the UE40MU6400 delivers an outstanding 4K performance for under £500
Good Stuff
Crisp, detailed picture
Natural colour balance
Strong contrast
Excellent value
Bad Stuff
HDR performance isn't as convincing as pricier models