Samsung UD970 4K Monitor review
How much monitor does £1400 get you? This much...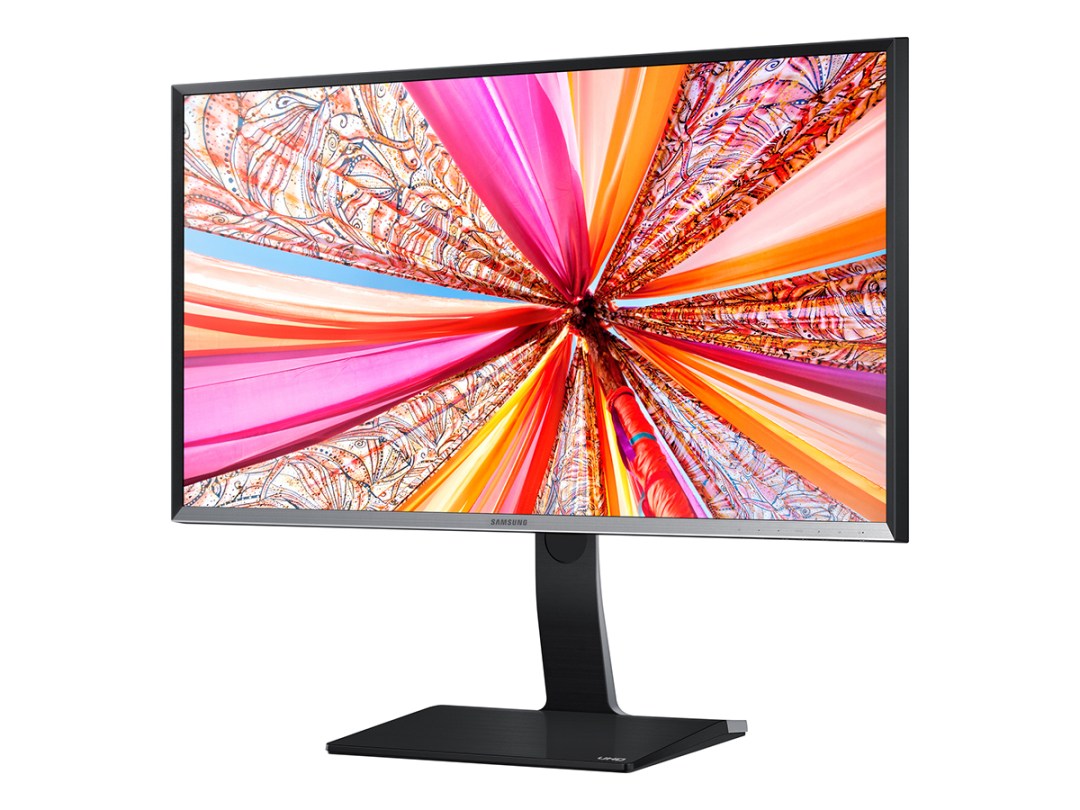 While console gamers struggle to even get much more than full-HD in their games, PC game enthusiasts have it lucky. Most games – even older ones – will scale up to Ultra HD resolutions without batting an eyelid.
The problem is that you have to spend a pretty penny (OK, hundreds of thousands of pretty pennies) to get your hands on one. Samsung's is the latest we've seen – but is it worth its extremely high asking price?
Well calibrated
The elephant in the room here is that yes, this monitor costs over £1400. It's aimed at professional designers, video editors and the like – presumably ones with a lovely company credit card.
It's so incredibly professional that Samsung even throws in a calibration chart to pove that your lovely new monitor has been tested and properly set up by someone.
Counterbalanced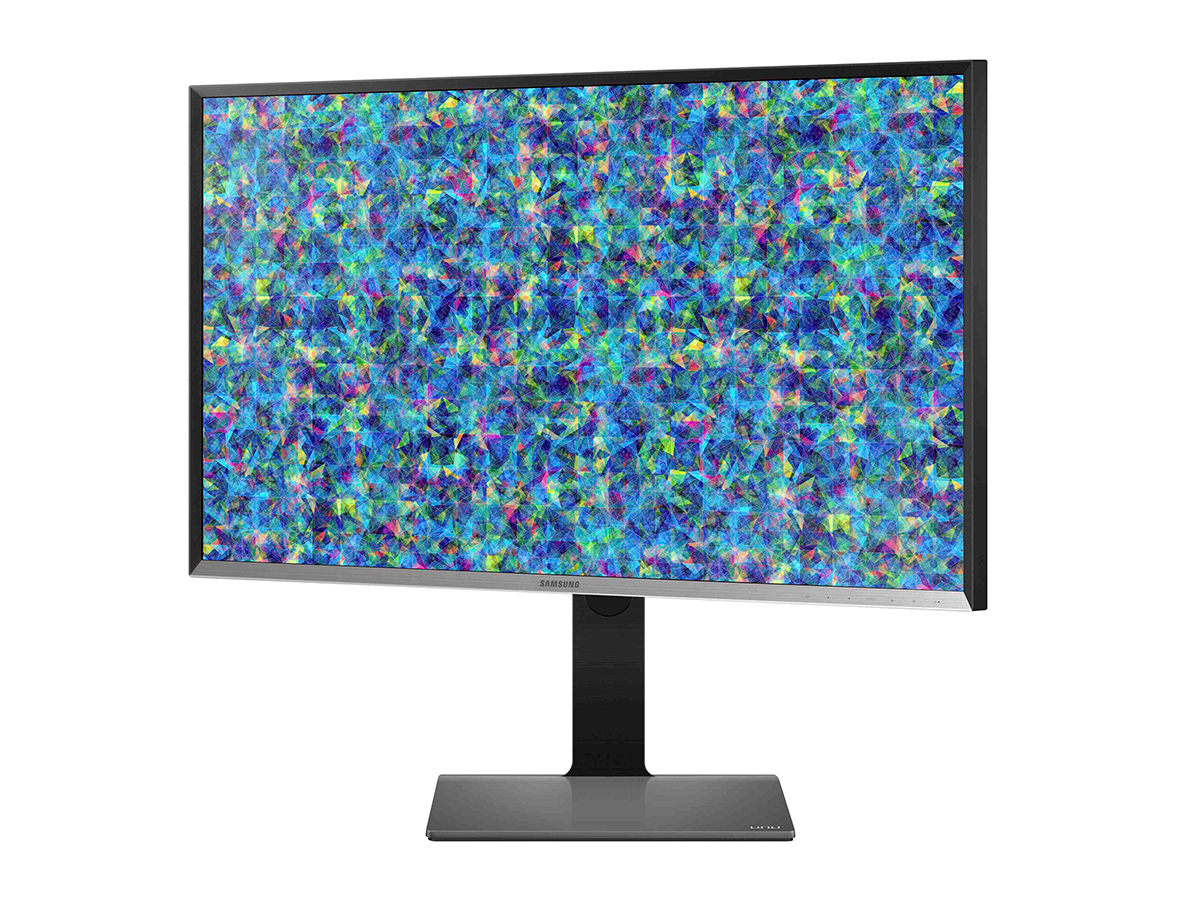 At 31.5-inches this monitor really is something of a desk hog. It's pretty heavy, too, but thankfully once you've lugged it onto your desk – probably blocking out daylight to the rest of the office in the process – it's really easy to adjust thanks to a counterbalanced support behind it. Samsung also chucks in a VESA mount so you can slap it on a wall, which is something we really like.
Display's ports
Round the back you'll find all the usual suspects: two DisplayPort connectors, one HDMI, one DVI, a 3.5mm speaker or headphone jack, and a USB port. The USB input links to a built-in hub with four further ports, so you can connect your keyboard and keep everything neat and tidy.
Bear in mind that if you want to run 4K above 30fps you'll need to use DisplayPort as the Samsung's HDMI input is only 1.4 certified – you need HDMI 2.0 for higher 4K refresh rates.
Movies and games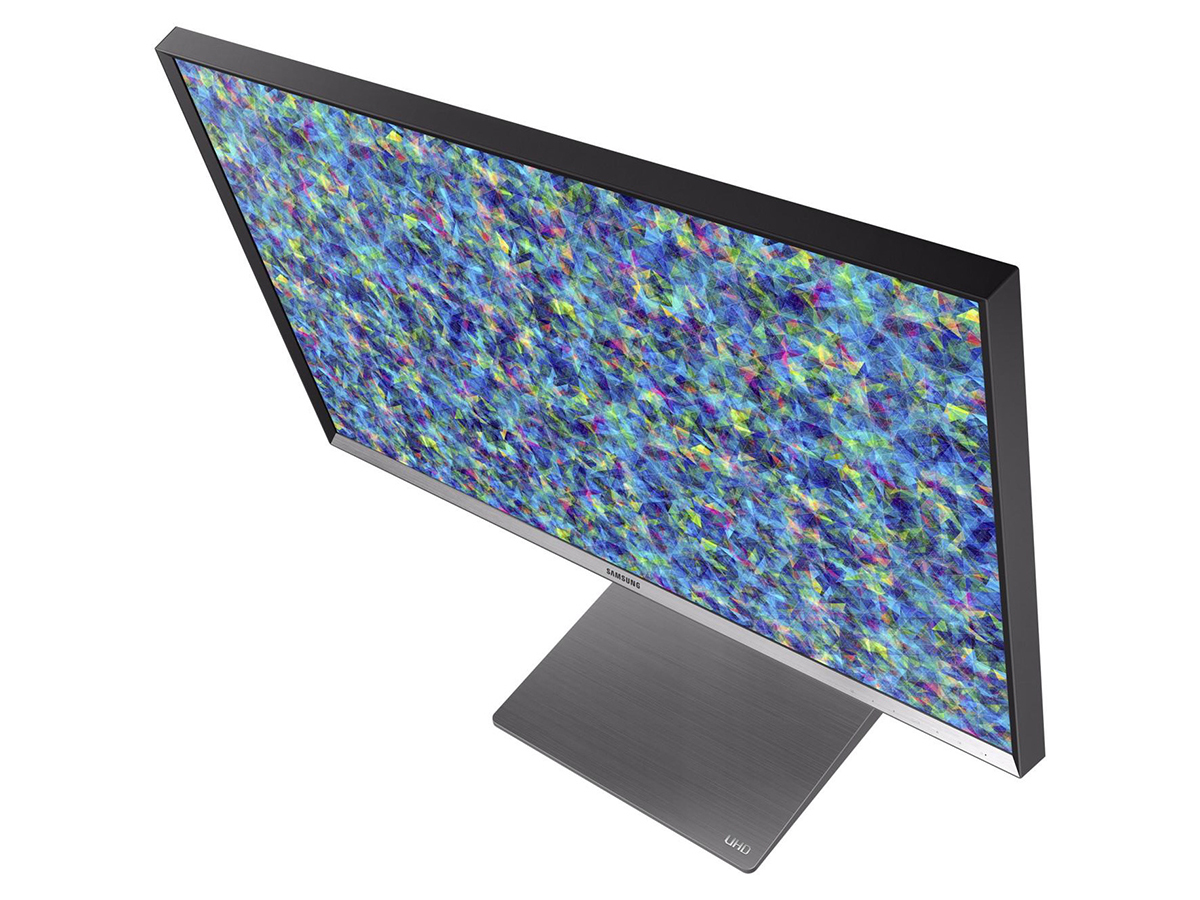 Of course, it does look amazing. In full 4K it's jaw-dropping, with the ever-increasing broadband-busting number of 4K videos on YouTube looking particularly decent. We tested it with an Nvidia 650 graphics card, which is getting on a bit, but it had no problems delivering decent framerates in recent titles such as Wolfenstein: The New Order and Far Cry 4.
Your best bet for serious 4K gaming though is a GeForce GTX 970, 980 or mammoth (and mammothly expensive) Titan X.
Picture in picture
Samsung throws in a few extra modes. There's a picture-in-picture setting, as well as a four-way split across all your content, which we're guessing is particularly handy if you're comparing video playback from two different sources, or need to analyse different versions of a complicated medical model that will result in a humanity-saving breakthrough.
We, on the other hand, used it to watch four instances of Jeremy Kyle on ITV player and it did the job terrifically.
Samsung UD970 Verdict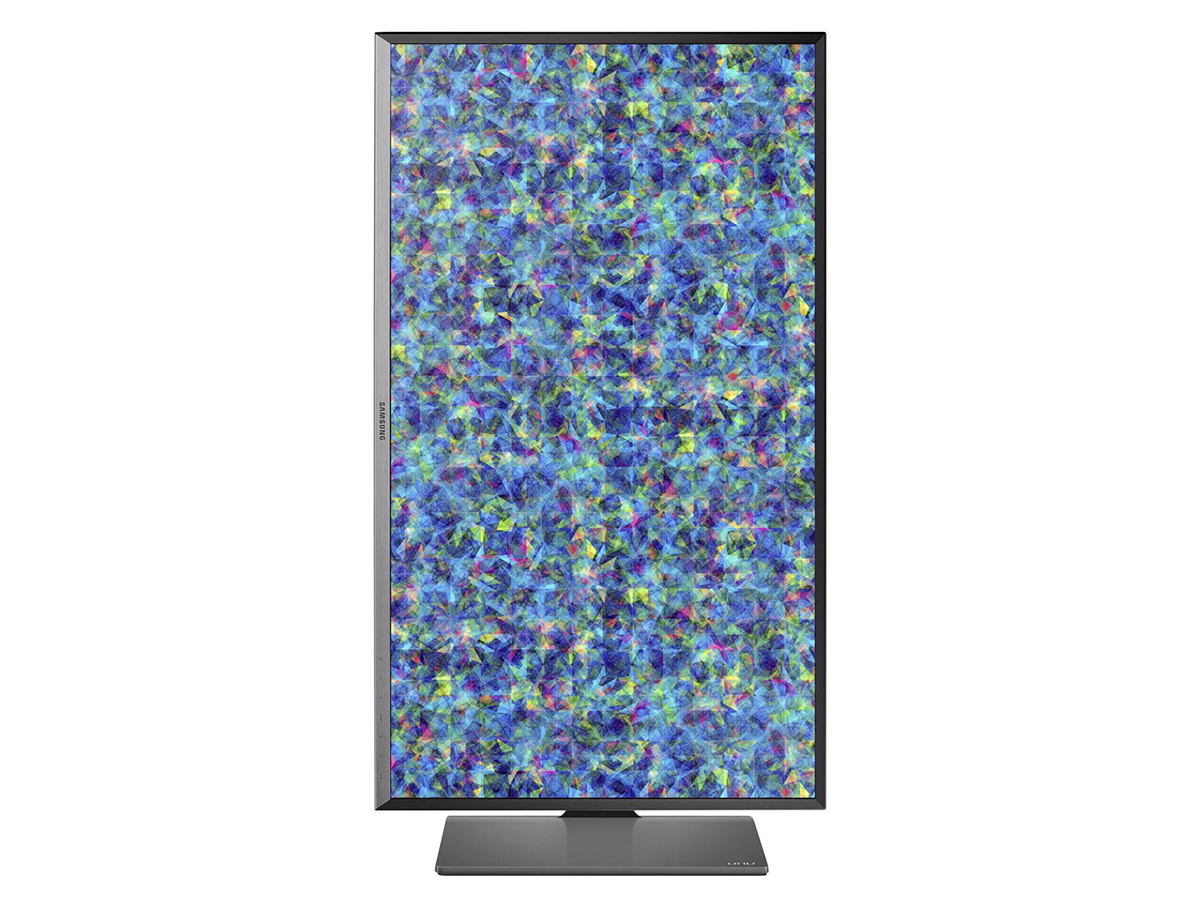 This is an extremely pricey bit of kit that looks beautiful, has all the right ports in all the right places, and is certainly the best 4Ker we've seen so far. It may have been designed specifically for designers, but there's potential here as the centrepiece of an amazing home entertainment and gaming system for a smaller abode.
The price is still insanely high, though – if it were under £1,000 it would be more reasonable, and at £600 we'd snap one up immediately, but you'd have to be seriously committed to the 4K cause to spend £1400 on a 31.5in display.
Tech specs
| | |
| --- | --- |
| Size | 32″ |
| Resolution | UHD (3,840 x 2,160 resolution) |
| Panel type | PLS |
| Colour support | 10 bit (1.07 billion colours) |
| Contrast ratio | 1000:1 (Typical) |
| Brightness | 350cd/m2 (Typical) |
| Video input | DP 1.2 x2, HDMI 1.4 x1, USB 3.0, (MiniDP to DP Gender) |
| USB | USB 3.0 (1up, 4down) |
Stuff Says…
Wonderful design and useful features make this the best monitor we've seen yet – but it does cost £1400.
Good Stuff
Massive for a monitor
Lots of cool features
Well-designed and easy to use
Bad Stuff
Ridiculously, stupendously pricey
HDMI 1.4 rather than 2.0