Samsung QE55QN90C review: leave all the lights on
Neo QLED tech delivers ample brightness, but isn't the last word in picture quality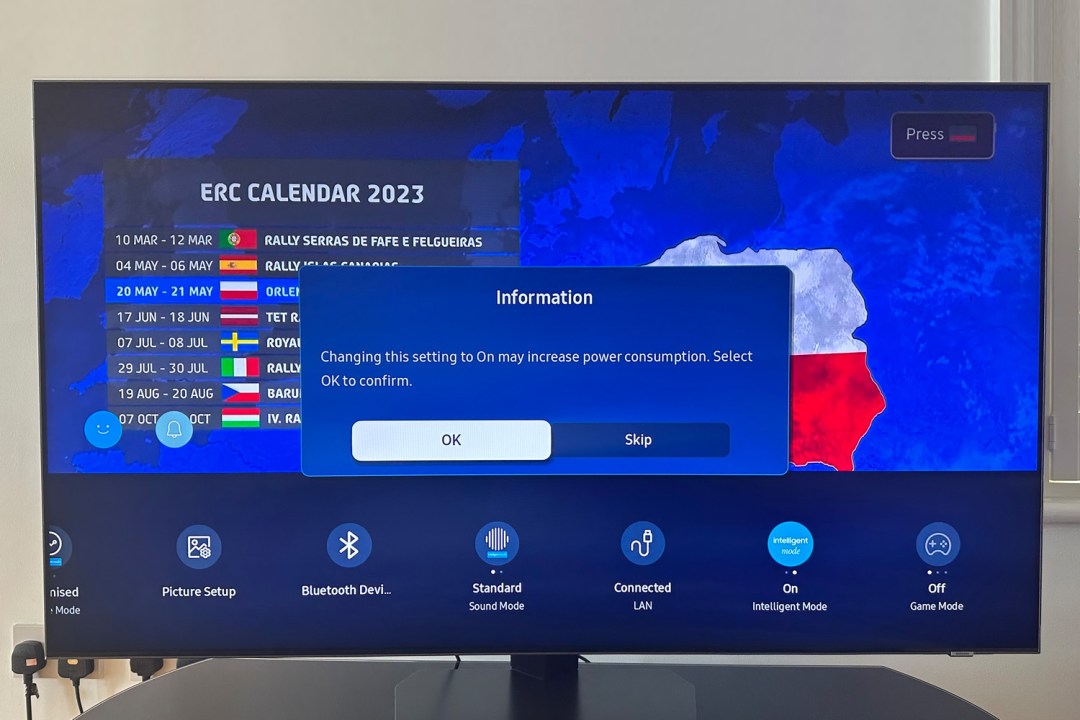 Mini-LED tech is becoming a regular feature among the best 4K TVs on sale. If you fancy one with a Samsung logo, you're out of luck – because the firm will only sell you a Neo QLED television instead. Yes, to all intents and purposes the Samsung QE55QN90C uses the same technology as Mini-LED – but because it's called Neo QLED, the marketing department can congratulate itself on a job well done.
No matter what you call it, though, this technology is designed to make the long-serving LED television technology relevant and competitive again. So the obvious question is: does it?
Design and build: skinny genes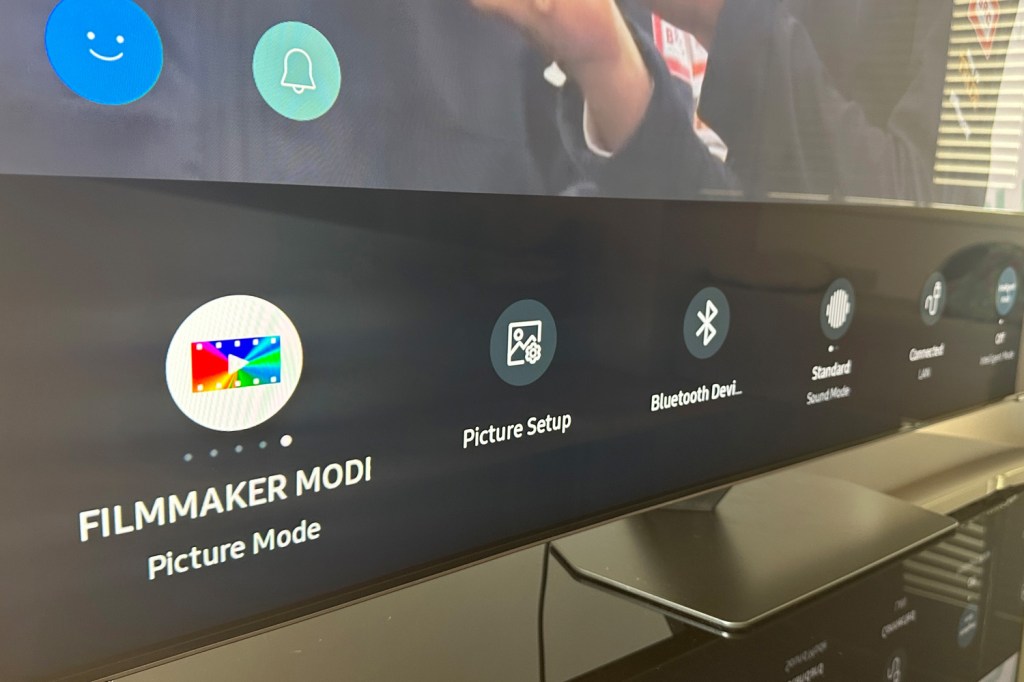 Even before you switch the television on, one of the advantages of the Mini-LED technology is obvious. The Samsung QE55QN90C is just 26mm deep, and that's a consistent depth across its entirety – none of your OLED-style 'thin until it's fat' styling here. It will look almost flush if you hang it on the wall – and the fact all the inputs are grouped handily near one edge, with some basic cable-management integrated into the rear panel, only makes it a more appealing option.
There's a pedestal stand provided too, of course – and though it's sturdy, it's small enough at 338x237mm to fit on even compact surfaces. It raises the bottom of the screen to the point that all but the bulkiest soundbars should comfortably fit below it.
Either way, once it's in position the Samsung QE55QN90C looks the business. The plastics that make up most of the chassis look and feel good, the dulled grey metal surround of the screen surround is actually quite elegant, and the bezels surrounding the screen itself are as slim as can be. It's difficult for a TV to look like a premium item when it's not even powered up, but this Samsung manages it. And as far as build quality is concerned, there's absolutely nothing to take issue with here.  
Features: a definite lack of Vision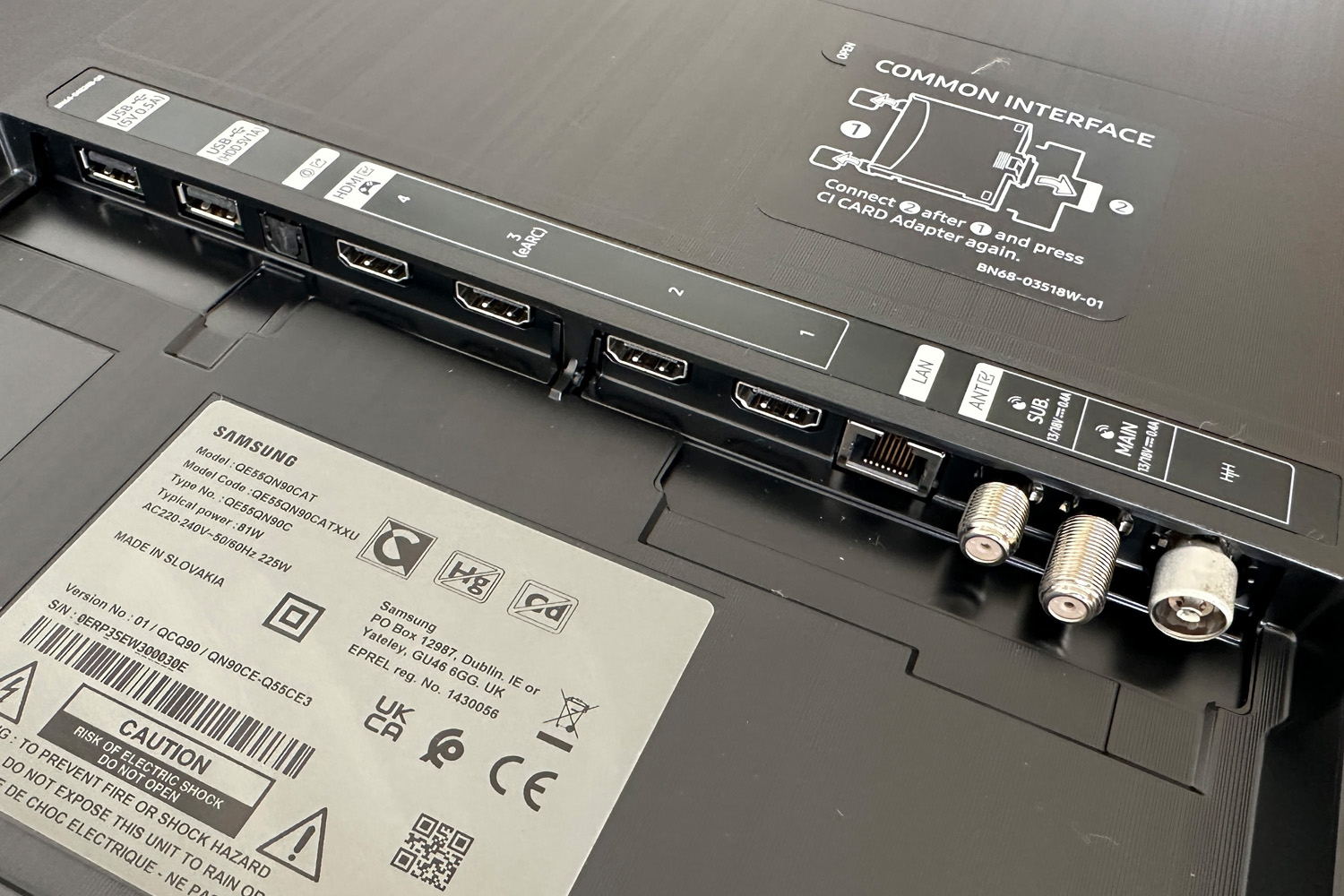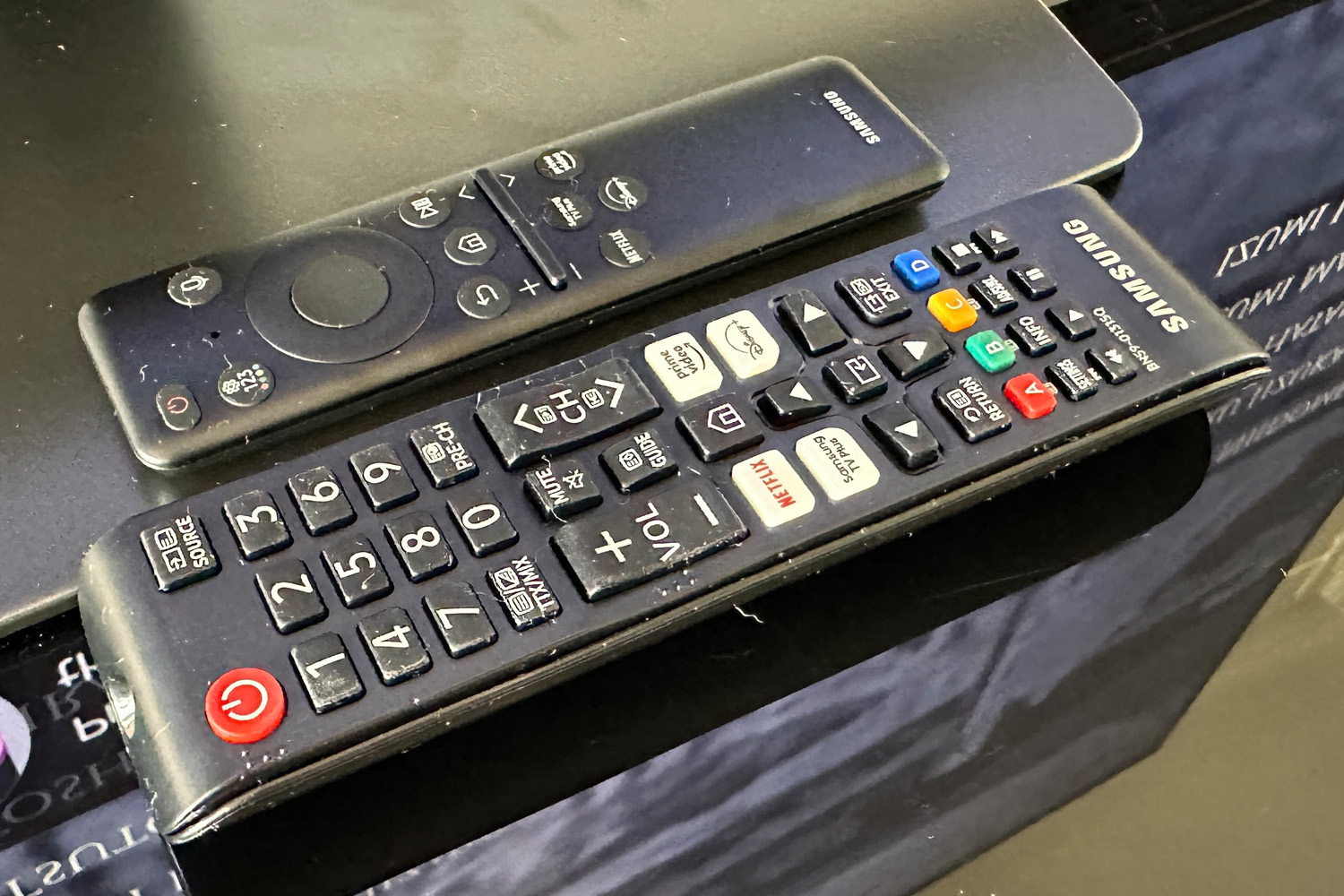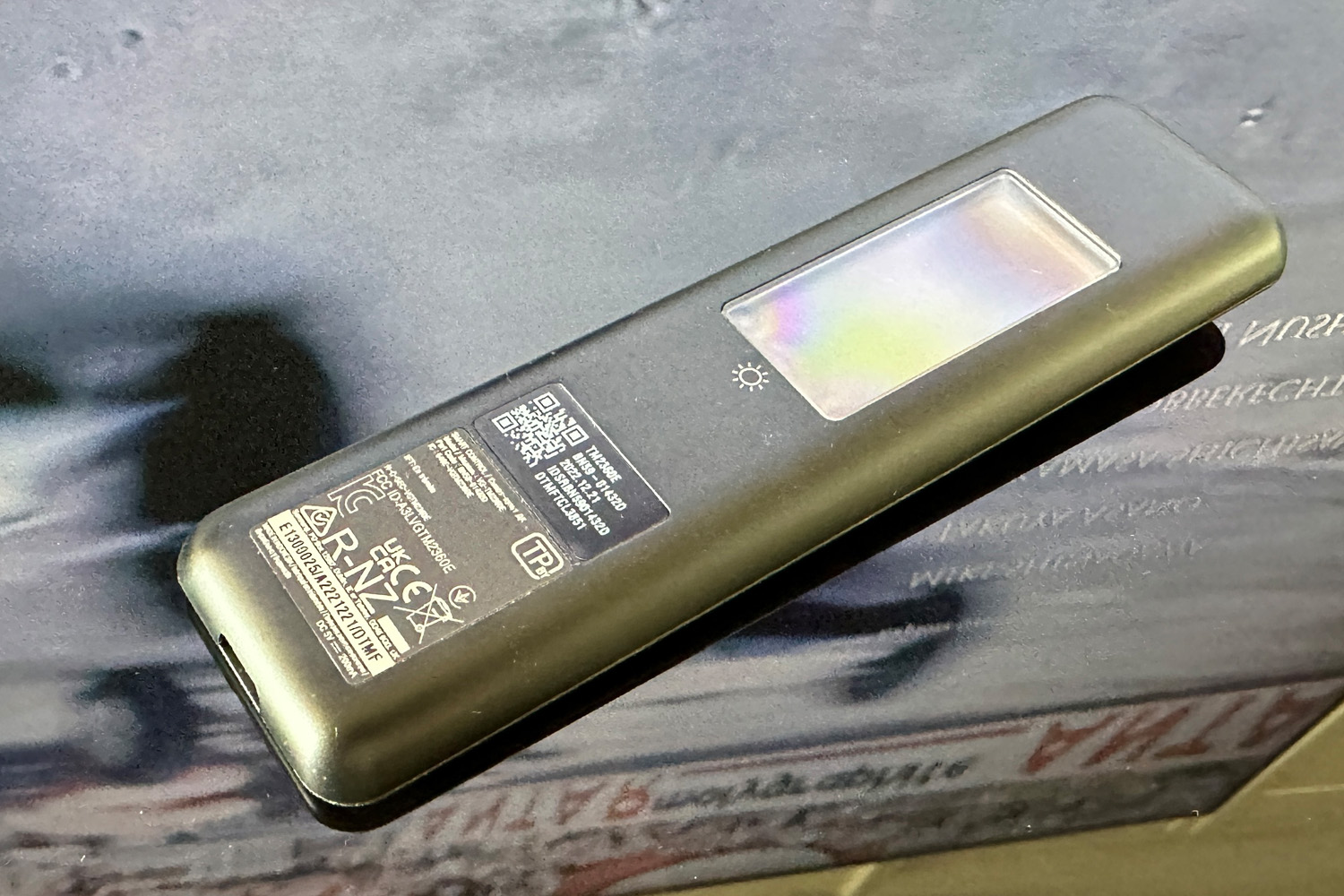 First things first: because this is a Samsung 4K HDR TV, it's not compatible with the Dolby Vision HDR. HLG, HDR10, HDR10+ Adaptive and HDR10+ Gaming, yes – the planet's most common and effective dynamic metadata standard, no. Samsung knows best, apparently.
Beyond this glaring omission, though, 'comprehensive' is a good way to describe the QN90C's specification. Its 4K 120Hz IPS screen is controlled by the 'Neural Quantum Processor 4K', a variation of which has been in charge of Samsung's 8K TVs since last year. It has considerable processing power, naturally, and uses a combination of AI and machine learning in an effort to bring upscale sub-4K content to a point where it's indistinguishable from native 4K stuff. Which, we can all agree, is both laudable and ambitious.
Where getting that content on board in the first place is concerned, there are plenty of options. Wireless convenience is covered by Bluetooth 5.2 and dual-band Wi-Fi. Physical connections, meanwhile, consist of four HDMI inputs, an Ethernet port, a digital optical socket, a pair of USB slots and aerial posts for the pair of integrated TV tuners. All four HDMIs are at full-on HDMI 2.1 standard – which means 4K @ 120Hz, VRR, ALLM, HGiG, FreeSync Premium Pro and all the other clever features of your cutting-edge games console are catered for and exploitable. One of the HDMI sockets handles eARC duties too, naturally.
Sound is delivered using Samsung's 'Object Tracking Sound+' arrangement. Eight speaker drivers, arranged in a 4.2.2 layout, attempt to move audio information around to follow the on-screen action. The QN90C is Dolby Atmos-compatible, but not to the point it can create an impression of spatial audio. It's a member of Samsung's 'Q Symphony' group of products, though – so a suitable soundbar will allow the screen's audio system to join in with its efforts.    
Interface: getting what you ask for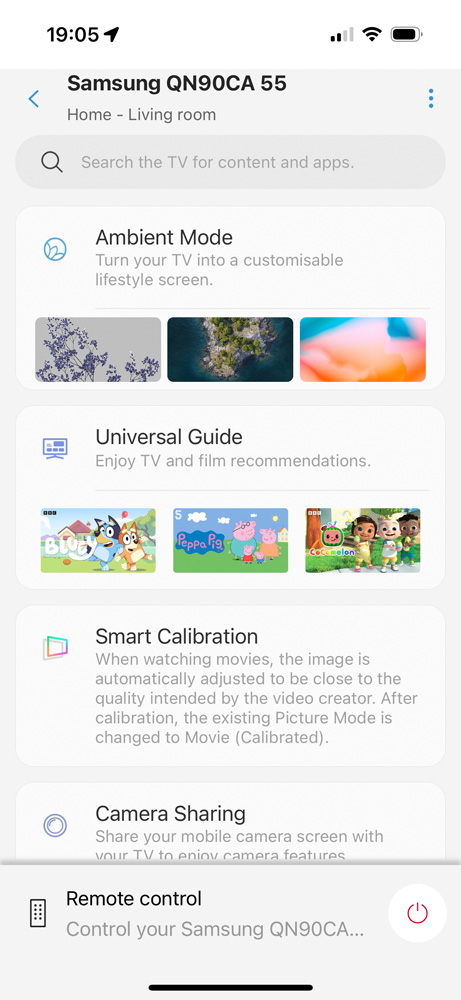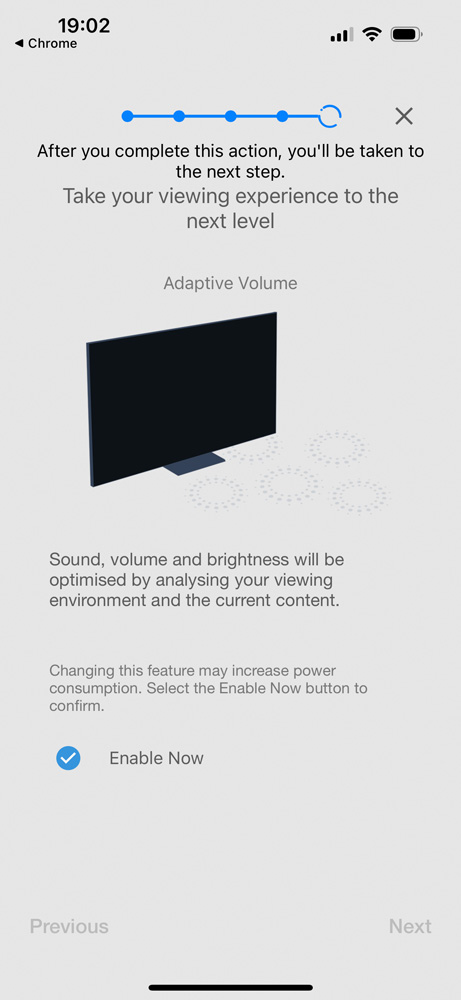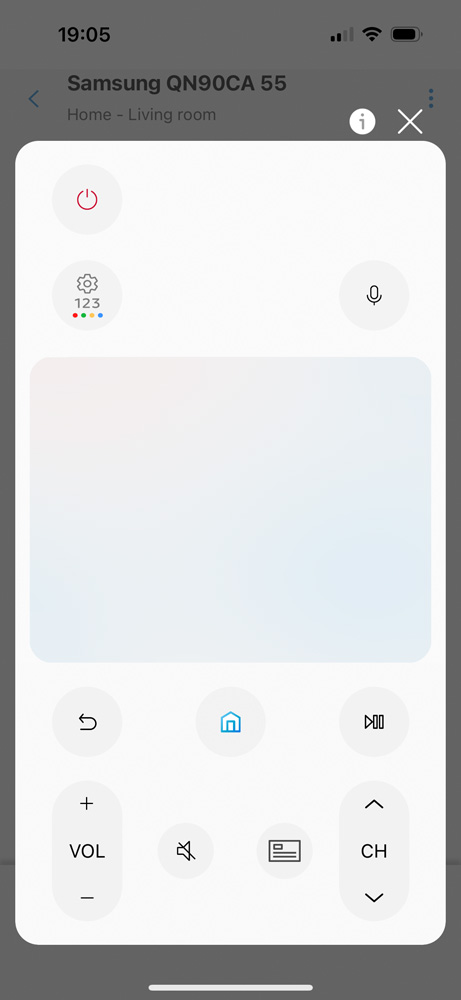 The QE55QN90C's set-up menus are a model of clarity and brevity, which we all know is good news. It's no kind of chore to get the screen set up exactly the way you want it – but if you decide it's too much like hard work, the Adaptive Picture mode can analyse the ambient conditions in your room and calibrate the picture accordingly. It seems to default to a brighter-than-is-ideal setting, admittedly – but it's no hardship to knock the brightness down  a little after the TV has done all the hard work.
The QN90C uses the latest version of the Tizen-based smart TV interface Samsung has been refining and refreshing for a good while now. Here it's a full-screen job, and consequently a bit shouty. It's not the most rapid when it comes to learning your viewing habits to make recommendations, or the most rapid to respond to instructions either. It's chock-full of useful apps, though – so your favourite streaming or catch-up service app will definitely be included.
Navigating the menus or the smart TV interface can be done in a number of ways. There's Samsung's (rather nosy) SmartThings app, for starters. It's clean and quite logical, and includes a smart calibration function that works in conjunction with your smartphone. Or you can use voice control: the QN90C is compatible with Amazon Alexa, Google Assistant, Siri (via AirPlay 2) and, inevitably, Bixby. If you're not keen on the sound of your own voice, though, Samsung has provided two remote controls. The first is the usual full-function item, its hard plastic surface absolutely covered in buttons, most of which are too small and illogically positioned. There's a much nicer, more minimal alternative that just covers the fundamentals and can be recharged either via USB-C or using the little solar strip on its rear.
We're at v.30 where Samsung's Game Bar is concerned, and it's undeniably helpful. All the usual stuff is covered – you can check on input lag, adjust headset settings, adjust screen ratio and all that – and now it has minimap and virtual aim point features too. Between this and the QN90C's extraordinarily rapid response times when in Game mode, it makes this TV a very useful gaming monitor indeed.
Performance: do I move you?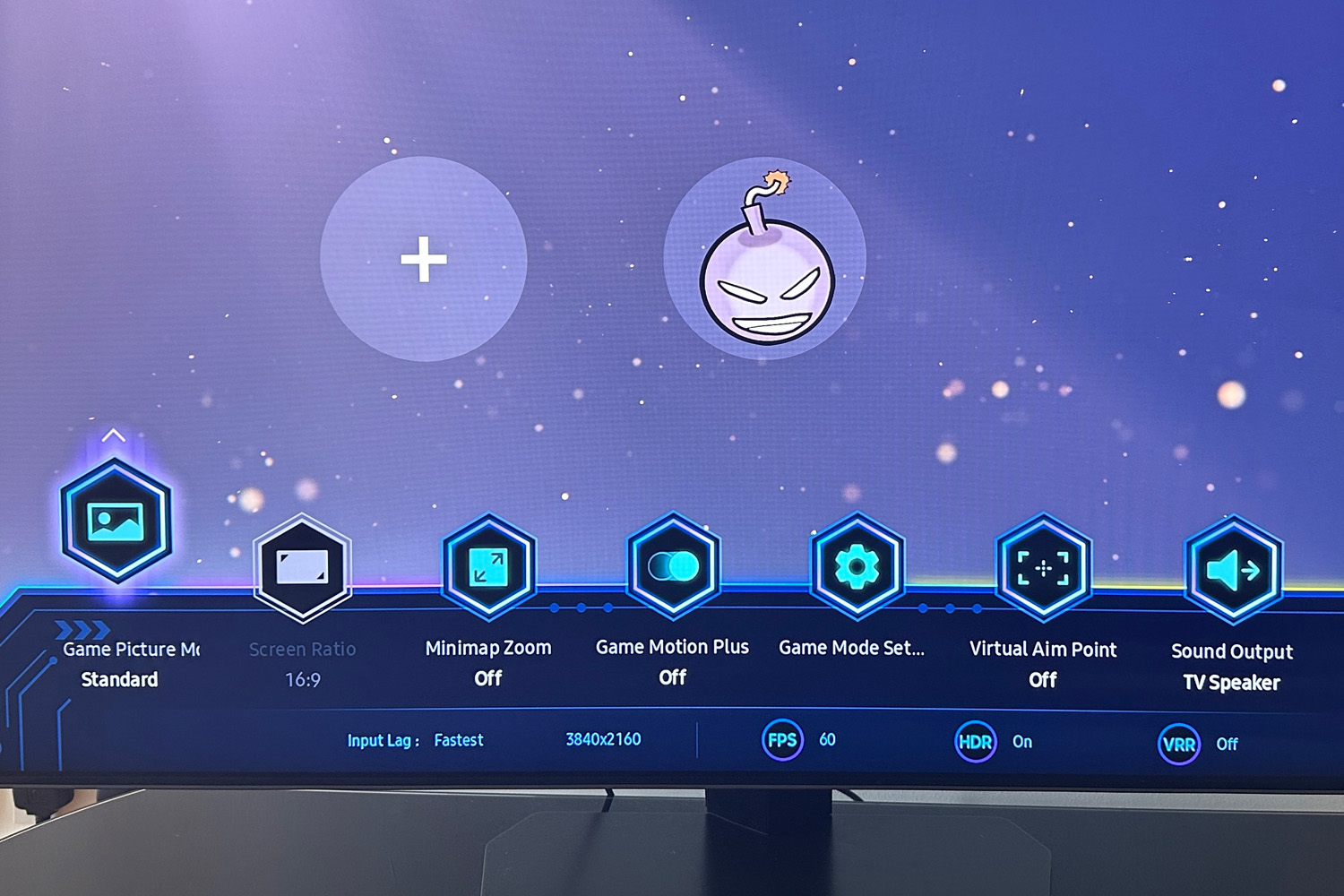 To be fair, just because the QE55QN90C doesn't handle Dolby Vision HDR, it doesn't mean it can't produce accomplished, dynamic metadata HDR-assisted images. You just have to look a bit longer to find the content. But with a 4K UHD Blu-ray disc of No Time To Die playing, there's an awful lot to like about the way the QN90C performs.
What's immediately striking is just how bright this screen is – in fact, in its factory-fresh state it's almost too bright. Even when you've dialled down the brightness a little, there's more than enough punch to white tones to make this an ideal television for watching in brightly lit rooms. Whites are clean, detailed and enjoy plenty of variation, sure – but above all else, they're bright.
It's a similar story where the overall colour palette is concerned. Unless you've been careless during setup, colours never threaten to be lurid or overdriven – but they're never less than vibrantly naturalistic. Detail levels are high again, and the nuance and subtlety of the colour range is impressive too. The QN90C does particularly good work with skin-tones, making variations in complexion and texture obvious, so only the most Botoxed faces go without character and insight.
Black tones, though, are a little more problematic. You can't expect OLED-style depth to the black shades delivered by a backlit LED screen, of course – but even at its darkest the Samsung isn't particularly black. This isn't helped by the fact its backlighting isn't as tightly targeted as you'd hope, given the Mini-LED configuration – black scenes with little bright areas within them are subject to mild-but-definite haloing, the backlight just slightly imprecise.
In most other departments, the Samsung is capable and convincing. Edge-definition is strong and stable, control over even the most complicated, small-scale patterns complete. There's proper depth of field apparent in those scenes that demand it, too. But on-screen movement of the slow, lazy type can cause a few alarms. The QN90C is just fractionally hesitant with motion of this kind, whereas the more rapid and/or hectic stuff is controlled really well.
The Samsung QE55QN90C isn't the first skinny TV with disappointing sound, it's true. But given the asking price, and the fact that its system is eight drivers strong and enjoys a fair amount of power, the QN90C sounds more frail and less substantial than it might. Tonality isn't bad, but the top end can get a little edgy and there's next-to-no low-end presence. Object Tracking Sound+, meanwhile, doesn't so much follow the on-screen action but just go quiet in the areas where nothing's happening. This might seem like a fine distinction, but it makes the technology seem like rather a blunt instrument.
Samsung QE55QN90C verdict
When you're after this much money for a TV, 'good' is never quite good enough – and while the Samsung QE55QN90C is proficient in some areas and outstanding in a few, it's not the complete package. Which puts it firmly in the 'good' category.
Stuff Says…
If you can't resist its skinniness, the QE55QN90C makes a lot of sense – but you should look long and hard at its pictures before you get the money out
Good Stuff
Bright, detailed and composed pictures
Good gaming support
Skinny, wall-hangable design
Decent ergonomics
Bad Stuff
Not the last word in motion control
Backlighting occasionally betrays itself
Sound is nothing special
No Dolby Vision HDR
Samsung QE55QN90C technical specifications
Screen Size
43, 50, 55 (version tested), 65, 75, 85in
Resolution
3840×2160
HDR formats
HDR10, HLG
Inputs
4x HDMI, 2x USB, digital optical audio out, Ethernet, Wi-Fi, Bluetooth
Smart TV OS
Tizen
Dimensions
1227x768x237mm (with stand)
1227x706x26mm (without stand)
Weight
20.6kg (with stand)
17.7 kg (without stand)