Samsung K3 review
Samsung's K5 has shed its speaker and been reborn as a Nano assassin. Does the K3 have the firepower to hurt you-know-who?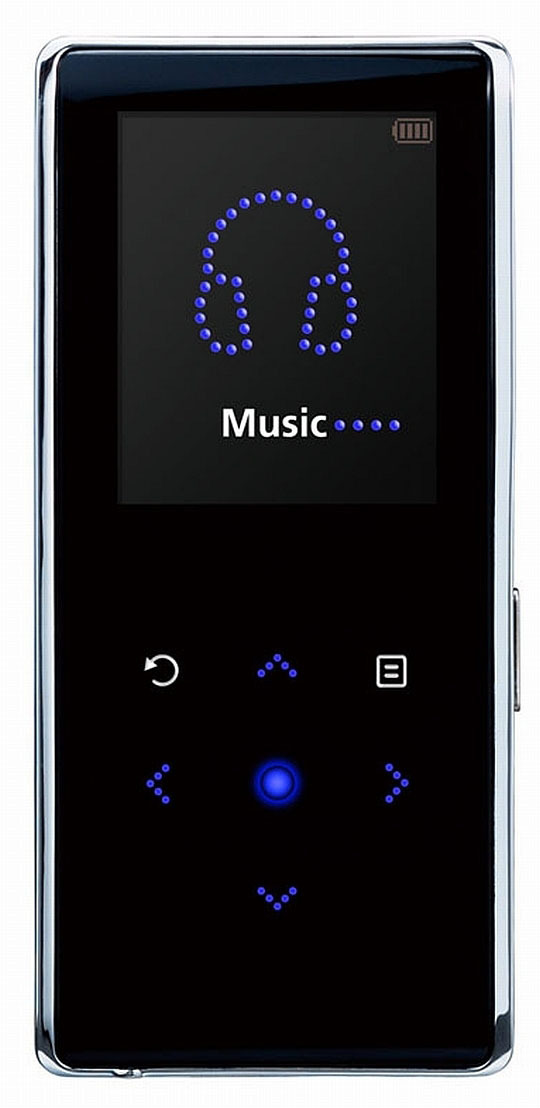 Samsung's YP-K5 scored Stuff brownie points when it arrived in our office last winter for one main reason: it was original. Sure, the slide-out speaker was gimmicky, but it was something new in a world of Nano clones, and for that we were grateful.
Now Samsung has followed it up with perhaps the least surprising move in consumer electronics. It's removed the speaker from its cult hero, and launched the resulting wafer-thin player as the YP-K3.
Nano clone
We hate lazy comparisons with Apple's gorgeous Nano, but here it's unavoidable. The K3 has virtually identical dimensions, the same vertical layout and a slightly larger 1.8in OLED screen. It's a good look, but won't win any awards for innovation.
Luckily, things get more interesting when you press the power button. Immediately, the familiar blue, touch-sensitive buttons and minimalist menu logos glow, and some personality shines through. The interface is no iPod clickwheel, but it is attractive and, most importantly, a breeze to use.
Napster buddy
Like thoroughbreds from the Creative and SanDisk stables, the K3's main attraction is support for PlaysForSure subscription services.
If you're not already tethered to iTunes, plundering the Napster to Go library and filling up your K3 is a great alternative. Frustratingly for heavy listeners, though, the 8GB model isn't available in the UK yet.
Can it compensate with astounding aural performance? Almost. The K3 comes very close to matching the Nano's sound quality, with only a little detail and bass missing at higher volumes.
As usual, a little investment in some Sennheiser MX550s to replace the lacklustre bundled pair helps. One slight annoyance, though, is that the volume resets to halfway every time you turn it off.
Radio star
A little extra value is squeezed into the K3's size zero body with the addition of an FM radio and JPEG photo viewer.
As you'd expect, the teeny, low-res screen reduces holiday snaps to a fuzzy mess, but the radio reception is excellent whether you're on the move or in the office. The battery also lasted only a little under the claimed 25 hours.
What we have here, then, is a covetable player with legitimate claim to being a Nano for the anti-iTunes brigade. The K3 lacks a killer punch – the YP-Z5's battery life or the YP-T9's support for stereo Bluetooth, say – but it does the simple stuff well and offers distinctive, minimalist cool for a wallet-friendly price.
Use it with…
Stuff Essentials – In-ear headphones