Samsung Galaxy Buds+ review
Are Samsung's second stab at truly wireless in-ears the perfect fit?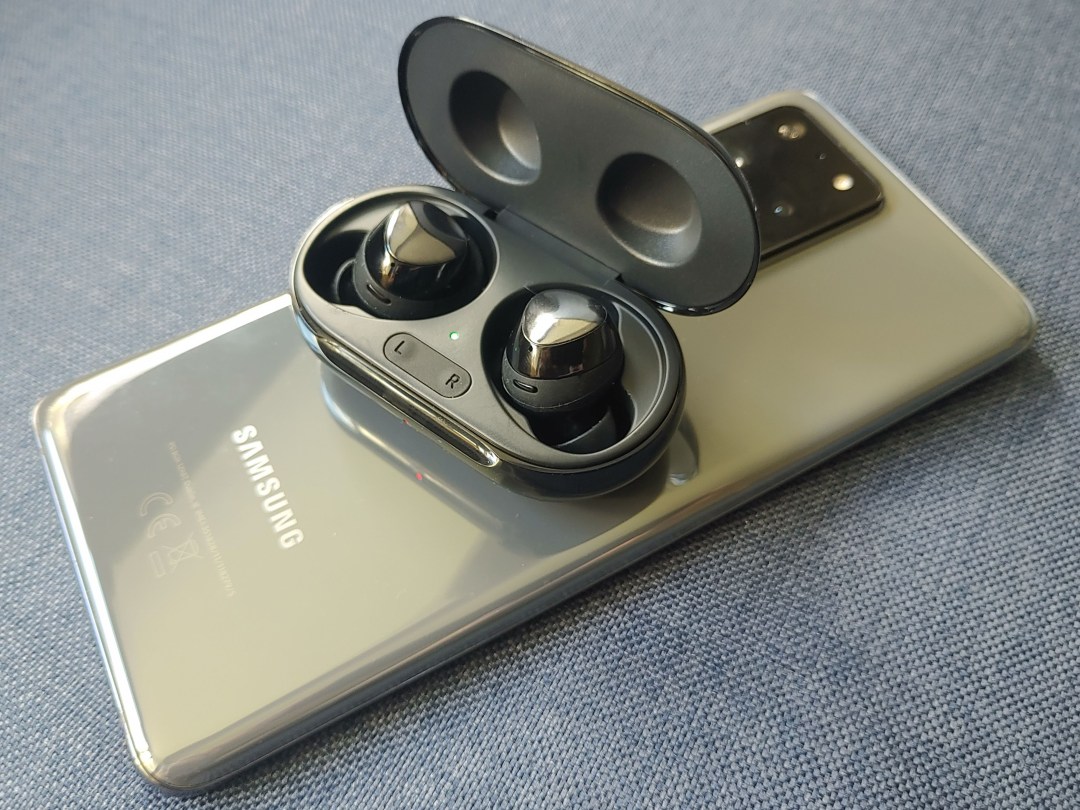 True wireless earbuds: we just can't seem to get enough of 'em. Which is handy, seeing how smartphone companies have seemingly declared war on the 3.5mm headphone port.
Samsung forced the issue with last year's Galaxy Note 10, and now the 3.5mm-less S20 has followed suit, so anyone upgrading will need to cut the cord. Enter the Galaxy Buds+, the company's second generation true wireless in-ears.
The Buds+ have similar looks to last year's effort, but overhauled internals that include uprated audio drivers, extra microphones and bigger batteries to keep you listening for longer. Oh, and don't forget a £20 price bump.
That might not sound like radical change, but the combination could be music to your ears.
DESIGN: STILL GOT IT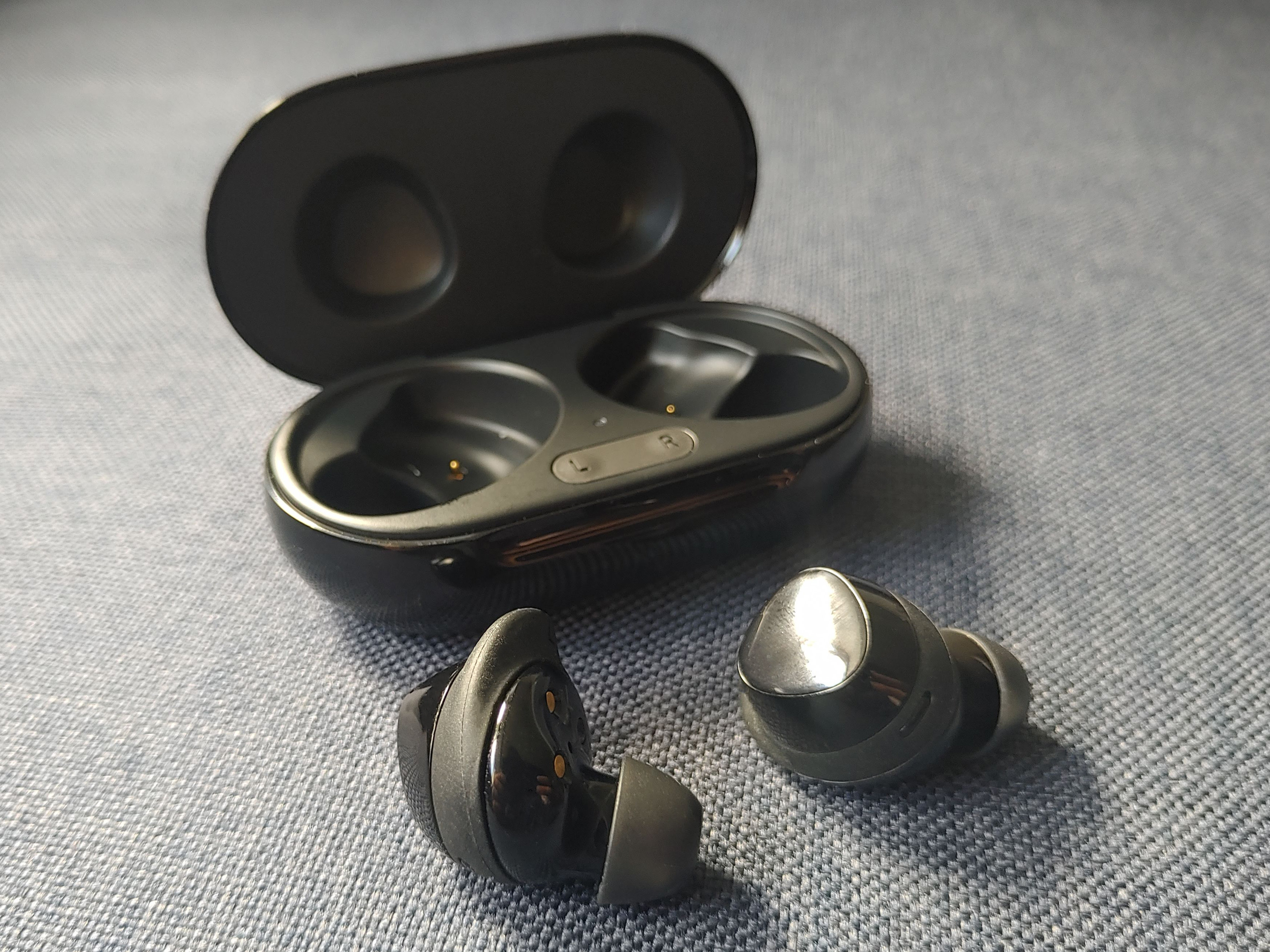 Don't go looking for too many styling changes – aside from a glossier case and extra microphone hole on the earbuds, there's little to separate the Buds+ from last year's effort.
That's hardly a criticism, as the original Buds were compact, the case was pocket-friendly, and the in-ear shape and fit were far more secure than Apple's Airpods. A year later and they are still svelter than many rivals, including Amazon's Echo Buds.
You get three sizes of ear tips and three different sized 'wings' that slide over each earbud and help keep them locked in place while you're wearing them. They create an excellent seal that helps with noise isolation – important as there's no active noise cancellation on board.
Water resistance is rated at IPX2, which means running wearing these in anything more than light drizzle could be a bad idea. These aren't workout headphones, even if they are able to stay in your ears quite easily while bopping along on a treadmill.
FEATURES: TAP HAPPY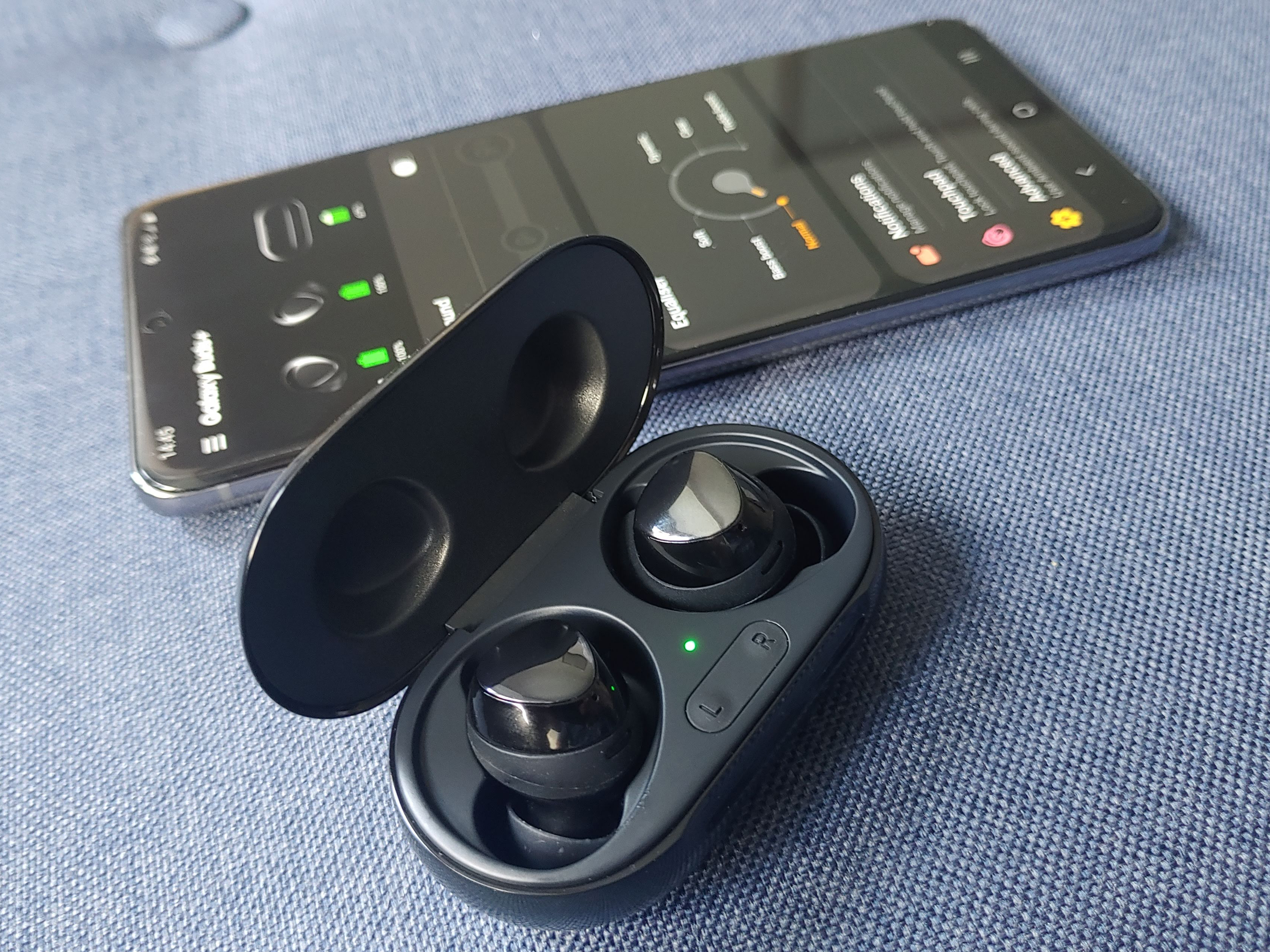 Touch-sensitive controls let you tap either bud to play and pause songs, skip tracks and answer calls. Long presses are customisable through Samsung's Wear app, and Can be used to wake your phone's virtual assistant, control volume levels, or activate ambient mode.
This uses the built-in microphones to pass through sound from the outside world, so you can amplify noises and hold a conversation without taking the buds out of your ears. Though you will look like a Bluetooth earpiece-rocking stock trader from the early 2000s while you do it.
Those microphones are a major improvement over the original Galaxy Buds, which could be pretty ropey when taking calls. Sound quality is excellent here, to the point that some callers couldn't tell I was using an earpiece.
APP & PAIRING: GET CONNECTED
Last year's Galaxy Buds didn't have an iOS companion app, but now both Android and Apple users are catered for. Just download the Wear app and pair your Buds following the onscreen prompts. It's straightforward, if not quite as slick as Apple's fully integrated Airpods setup.
Because this process uses a Samsung account to tie your devices together, you also can't pair the Buds to your phone and your laptop at the same time. It's not a dealbreaker, just disconnect one device and connect on the other, but annoying all the same.
The app lets you tweak ambient sound levels, and adjust EQ settings. There are multiple presets to choose from, but no custom EQ, and for the most part the standard profile will be the best choice.
SOUND QUALITY: double trouble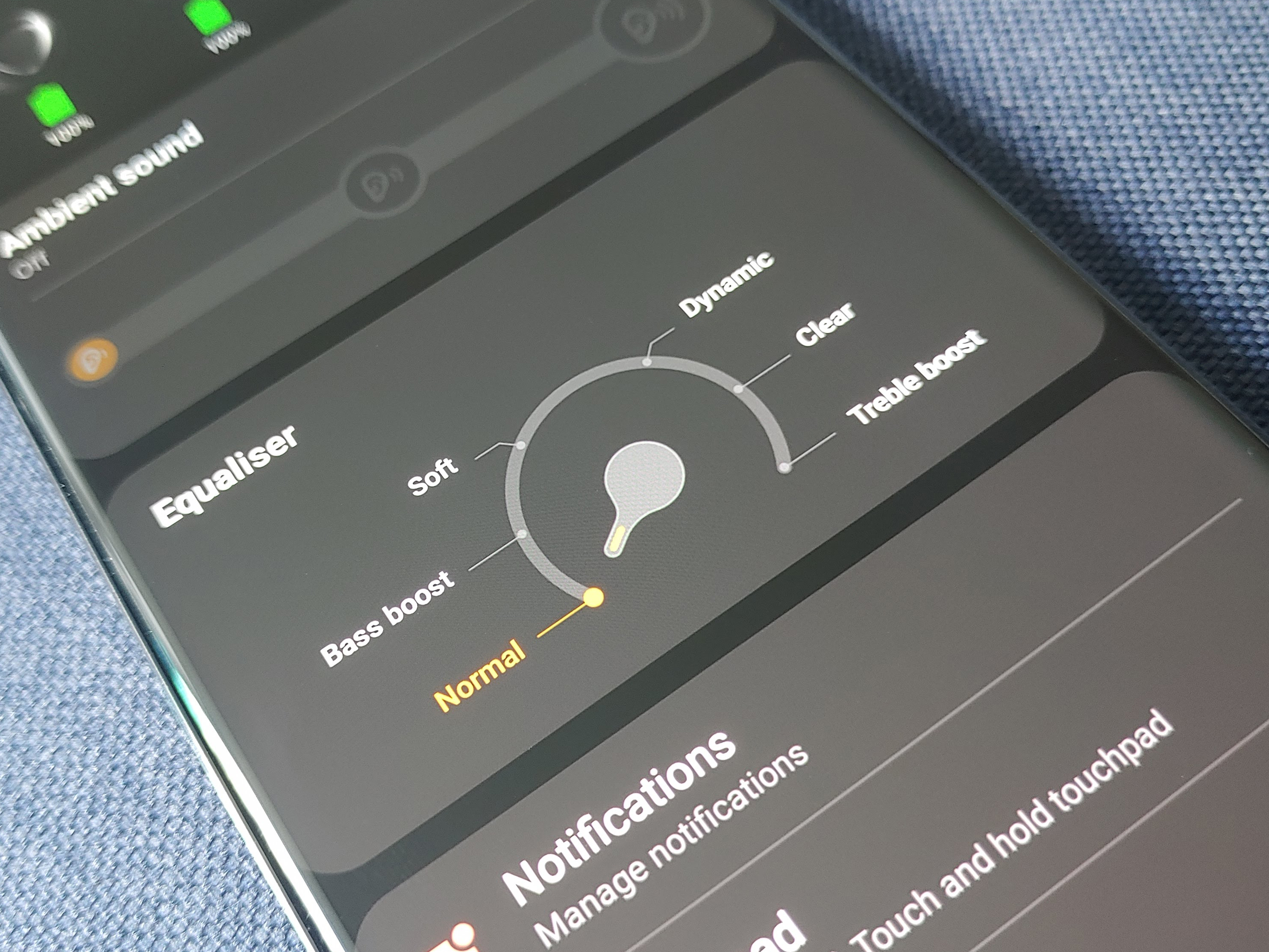 The earbuds might not have grown in size from last year's model, but Samsung has managed to double up on audio drivers inside. Each Bud+ now has a dedicated tweeter and woofer, with tuning again by AKG.
Audio quality is a real step up, with real separation between instruments and vocals. Everything feels rather balanced and neutral, with clean trebles and a warm mid-range that isn't overpowered by low-end frequencies.
Bass junkies may prefer the livelier Jabra Elite Active 75T or Audio Technica CK3TW, but electronic and rock tracks still sound rich and energetic here. The Buds+ do a great job with more melodic tracks, too.
The overall soundstage may be narrower than Sony's excellent WF-1000XM3s, but they don't disappoint for the money.
BATTERY LIFE: THAT'LL BE THE DAY
The original Galaxy Buds had a bit of a weedy lifespan, but Samsung has made sure not to have a repeat performance for the Buds+.
Bigger batteries all round have increased listening time to eleven hours, while the charging case can now provide an additional eleven hours on top, meaning you can almost go an entire day without needing to find a plug socket. That makes them the longest lasting true wireless earbuds around right now.
The case charges via USB-C, and Samsung reckons a three minute top-up will be enough for an hour of listening, so you rarely have to be disconnected for long. It also has built-in wireless charging, so if you've got a modern Galaxy phone, wireless powershare will let you sap juice from your handset instead of the mains.
SAMSUNG GALAXY BUDS+ VERDICT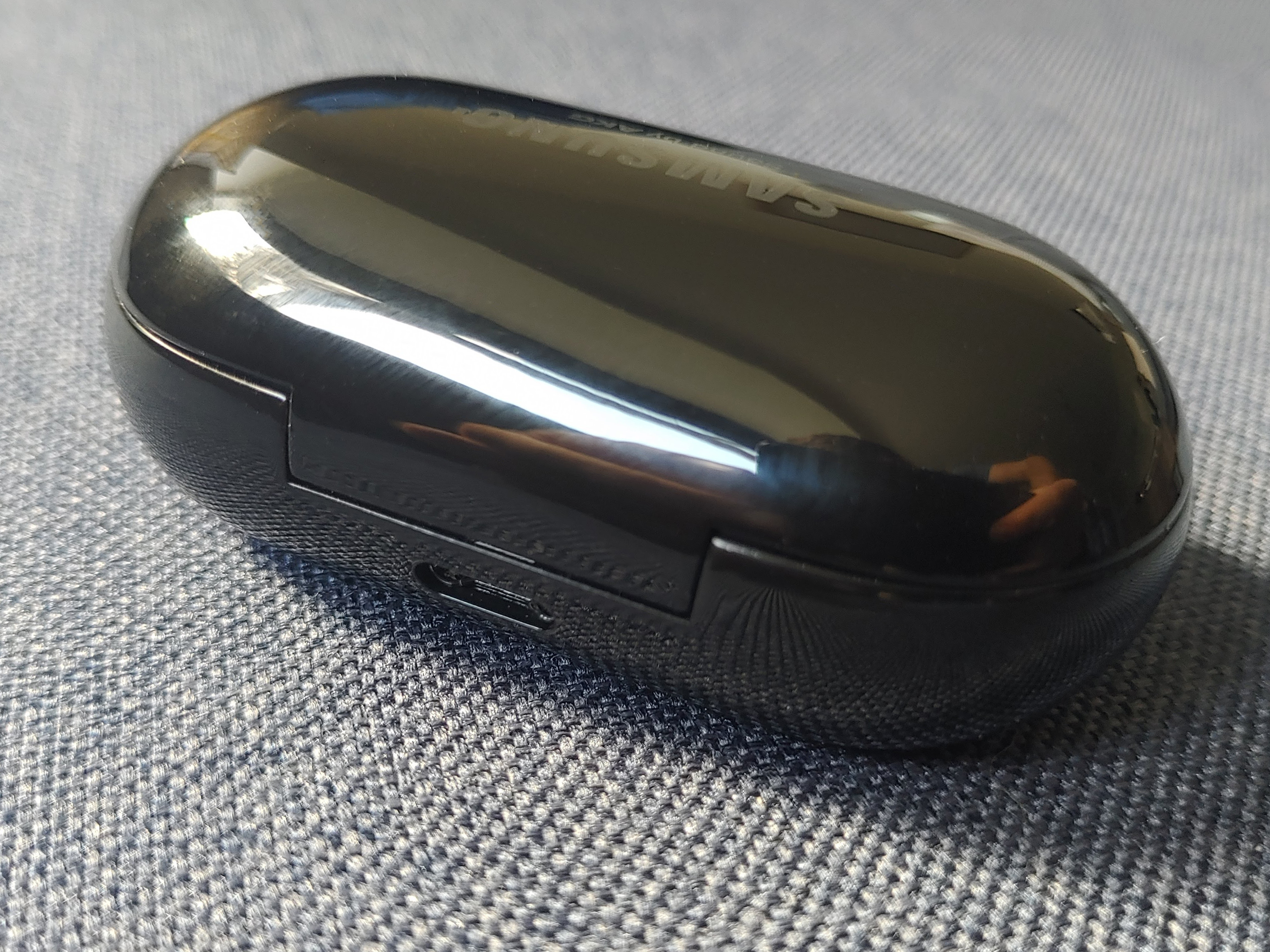 Last year's Galaxy Buds were a bit of an also-ran, but a series of improvements have transformed these second generation versions into a front-runner, at least within their price bracket.
The Galaxy Buds+ have few rivals under £160 that combine design, sound quality and battery life quite so effectively. Those seeking active noise cancellation would have to up their budget to Sony's WF-1000XM3s, while those chasing the best sound quality should consider the pricier Sennheiser Momentum True Wireless.
For everyone else, however, these should be at the top of your list for true wireless in-ears – Apple Airpods included.
Tech specs
| | |
| --- | --- |
| Connectivity | Bluetooth 5.0 |
| Ports | USB-C (case; charging only) |
| Battery | 2x85mAh (earbud) 270mAh (case) |
| Dimensions | 18x23x19mm, 6.3g (earbud) 39x70x27mm, 39.6g (case) |
Stuff Says…
Small gains in every area add up. The Galaxy Buds+ are now some of the best wireless in-ear all-rounders under £200, and you'll need to spend a lot more for better sound quality or more advanced features
Good Stuff
Sound quality step-up
Fantastic battery life
Excellent microphones
Bad Stuff
Limited water resistance
Multi-device support is poor