Samsung Galaxy A51 review
Fully featured, at a nice price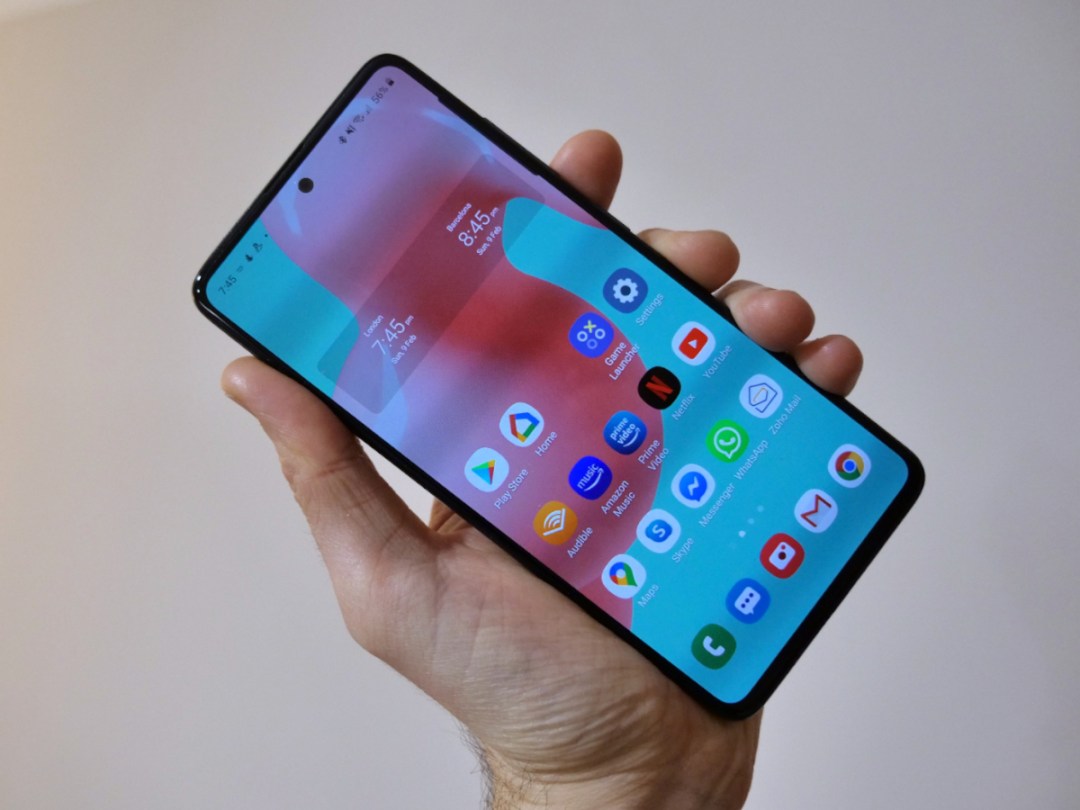 The world may be fawning over Samsung's imminent shiny new flagships and foldable phones, but sadly not everyone can afford those sky-high prices when buying a new blower.
Thankfully you don't need fat stacks to grab yourself one of Samsung's latest handsets, the Galaxy A51, which serves up a similar experience to those flagships for less than half the cost.
Boasting a quad-lens rear camera, vibrant Super AMOLED screen and the latest Android 10 OS, this mid-range mobile seems to offer a lot for that asking price.
However, the Galaxy A51 has strong competition from the Huawei Nova 5T, Motorola One Hyper and other recent releases. So has Samsung packed in enough smarts to make this handset stand out?
Design & features: True colours shining through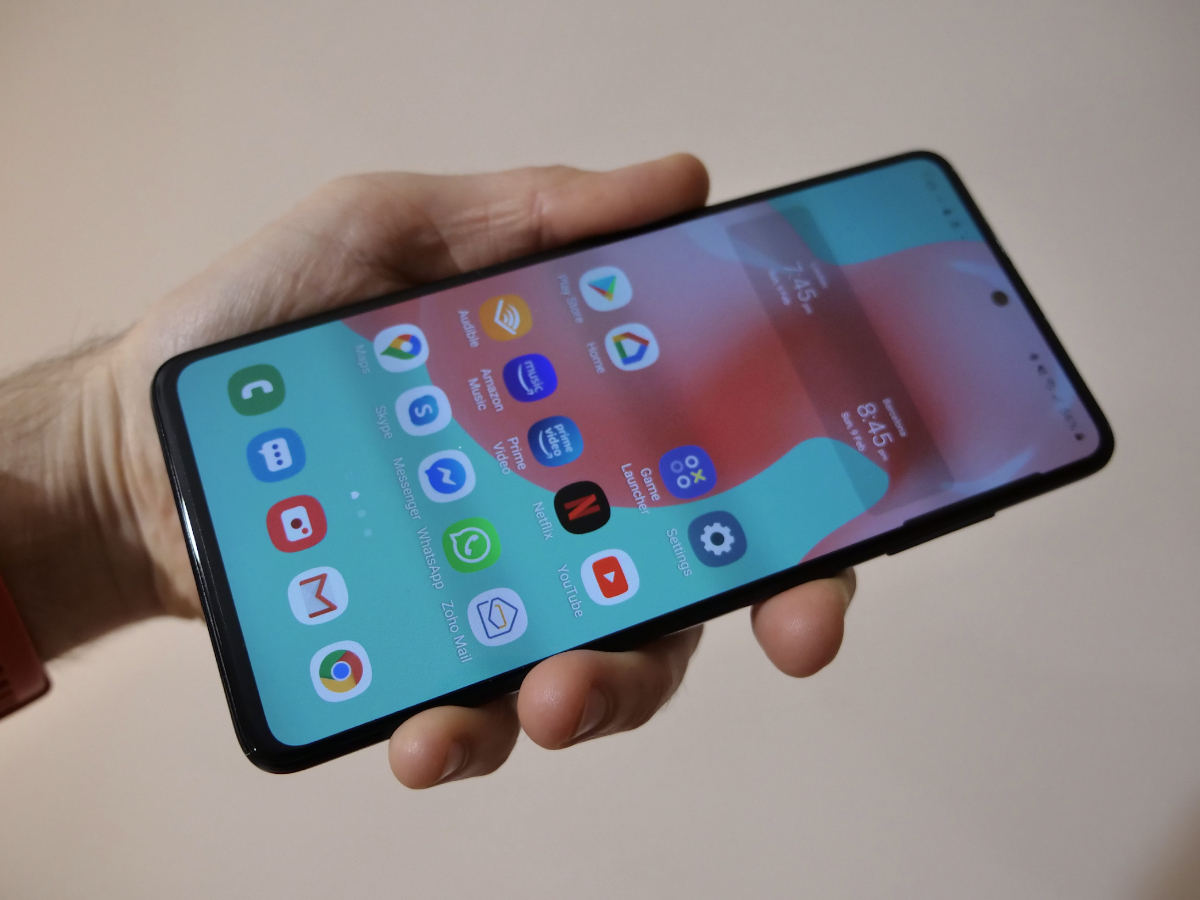 While Samsung unsurprisingly had to trim out some of its usual premium design elements for this wallet-friendly phone, the Galaxy A51 still looks great for the price. So while this display lacks the enticing edge curves of the Galaxy S10, with a fully flat finish, at least those bezels are super skinny.
As a result, that screen almost entirely fills the front end of the phone. Flip the A51 around and you'll be dazzled by the funky prism design, which spews out a rainbow of colours when light bounces off the glossy surface.
Sure, the back is constructed from plastic rather than glass, which means it's vulnerable to scratching. However, it's also a lot less likely to shatter if dropped, so that's pretty good news if you're a bit of a butter fingers.
Like most smartphones around this asking price, there's no water resistance.
Display & sound: Media monster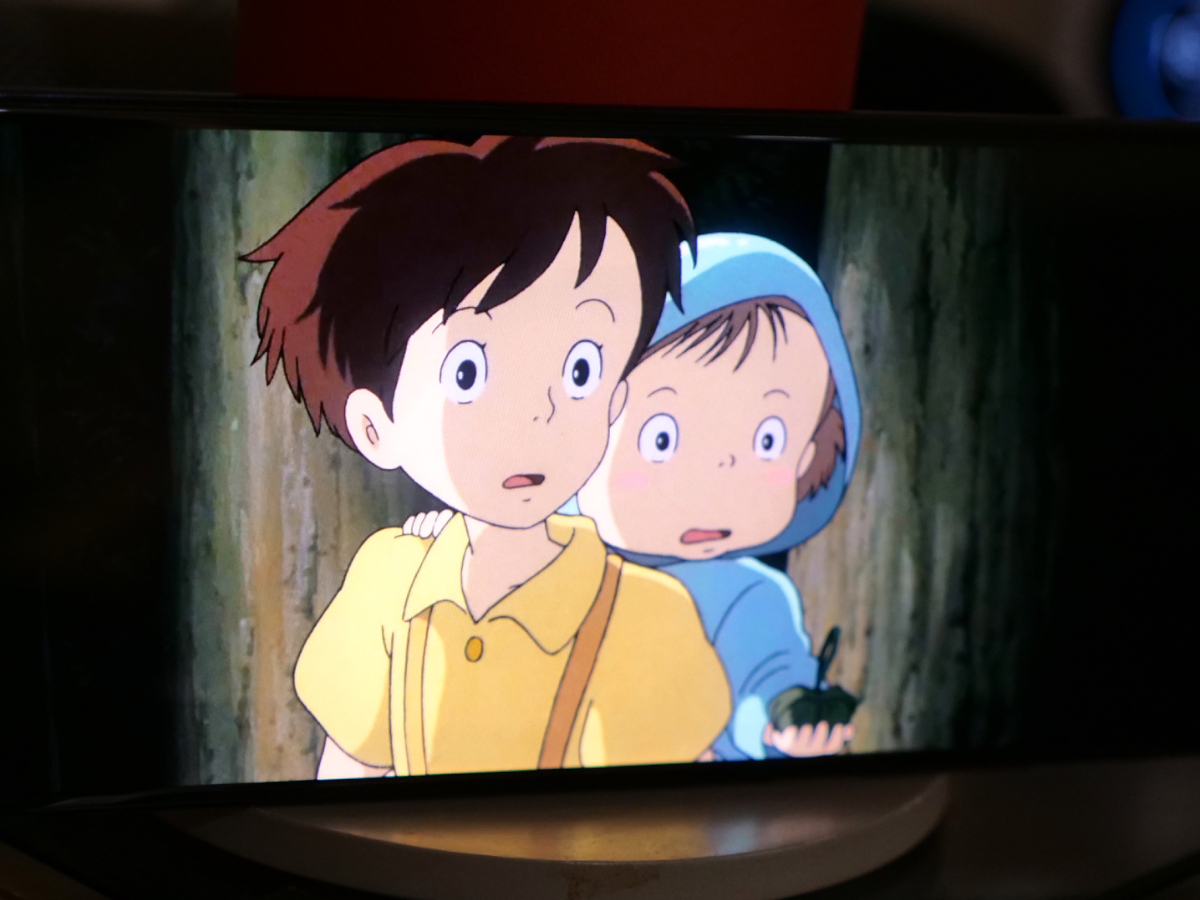 Media fans are well catered for by the Galaxy A51's mighty 6.5-inch display. This Full HD+ panel uses similar Super AMOLED tech to the flagship Samsung phones, so you can expect bright, crisp and punchy visuals. You can dial down the vibrancy if you prefer more natural colour reproduction, but that vivid setting has serious appeal when enjoying a movie or browsing pics.
Like the Note 10, you get an 'Infinity-O' pinhole housing for that selfie camera, rather than a full-blown notch. This is more subtle overall, but that central positioning seems a bit odd. There's no real advantage for Skyping or taking photos, so I'm not sure why Samsung didn't just push it away in a corner, like many rivals do. Still, you can block it from view with a black bar in the display settings if it's not your cup of tea.
A single mono speaker pumps out audio on the bottom edge of the Galaxy A51. It's pretty loud on top volume without hampering the clarity, and like those flagship phones you get a headphone jack and dependable Bluetooth 5 support.
Performance: Sync hole
One of Samsung's own Exynos 9611 chipsets is stuffed inside of the Galaxy A51, with 4GB of RAM to help keep your apps running kind of smoothly. I did experience a few stutters here and there when skipping through menus, switching apps and so on, but nothing too troublesome.
The only proper performance issue was some spotty syncing for emails and messages. Occasionally notifications only seem to pop up when you actively unlock the phone or even open an app, rather than ticking through in the background like they should.
Gaming wasn't an issue at all, however. I played Android titles like PUBG Mobile on high detail settings with a consistent enough frame rate, even over lengthy sessions. Help is provided on this front by Samsung's Game Launcher tool, which keeps other apps from hogging your resources and bandwidth, while adding nifty features like screen recording.
Battery life: Does the job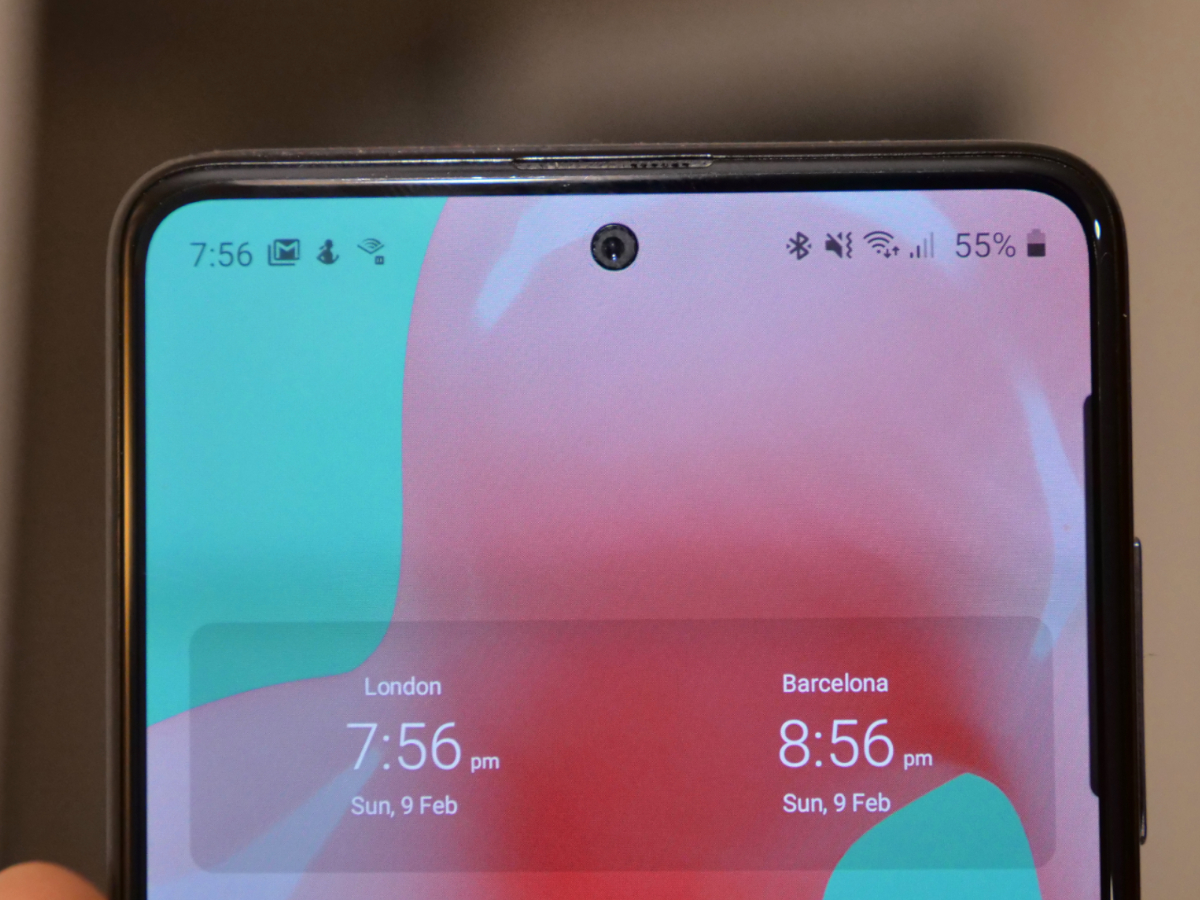 During my time with the Galaxy A51, the 4000mAh battery generally still held some charge when I collapsed into bed every night. On a few occasions I was well into the dregs of that power however, especially if I'd been Skyping or gaming at all.
If your phone generally gets a lot of use, you may wish to consider an alternative like the Oppo A9 2020 or Huawei Nova 5T, which boast stronger battery performance.
Likewise, Samsung's 15W fast charge tech is beaten by the likes of Motorola's 27W Turbo Charge effort, found on most of its budget-friendly phones. All the same, this delivers a few hours of use from just 20 minutes at the plug. Definitely handy if you forget to power up overnight.
OS & Software: Augmented Android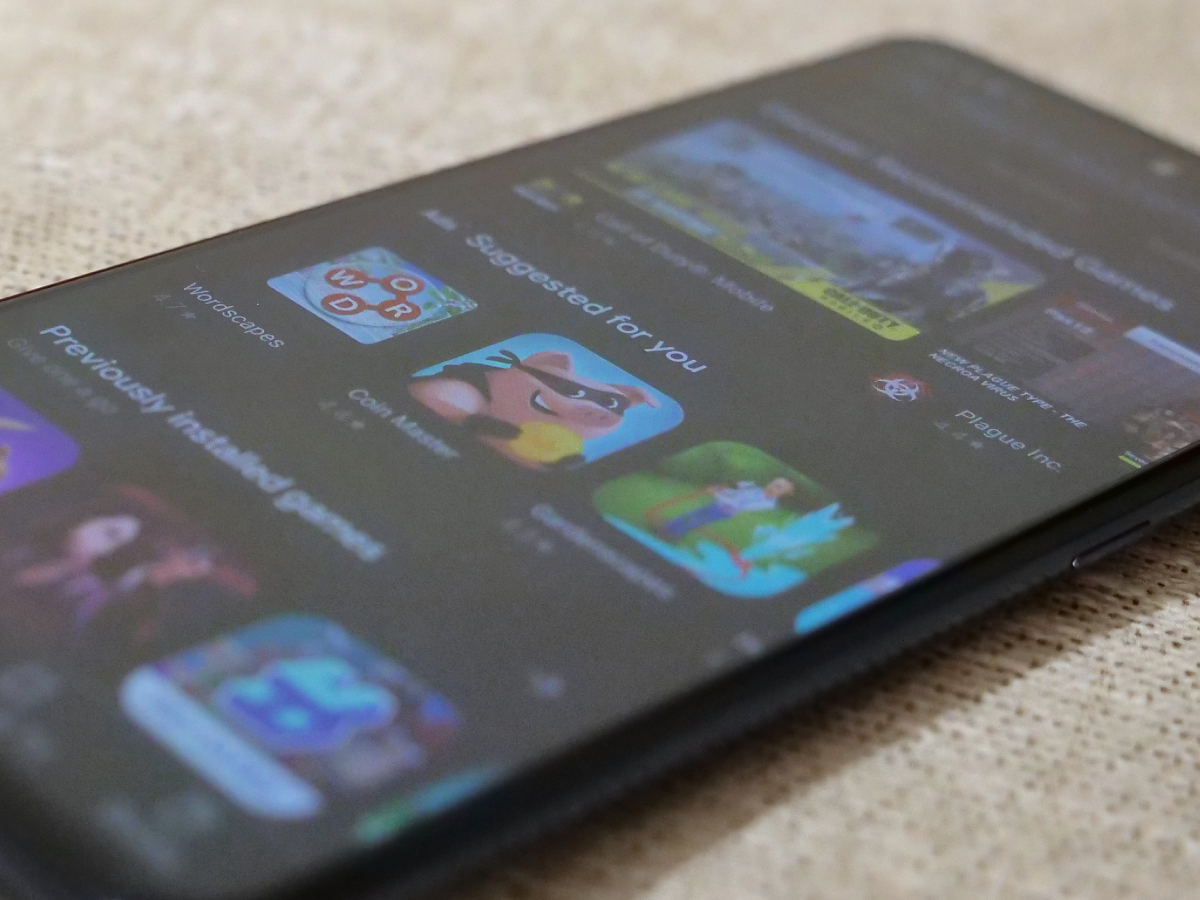 I was relieved to see the latest Android 10 OS on board the Galaxy A51, complete with Samsung's fresh One UI version 2. Samsung hasn't added much new stuff or changed up the aesthetics with this updated launcher, but you still get a feature-packed user experience that's almost identical to the flagship Galaxy phones.
For one, you have an in-display fingerprint sensor and face unlock support, alongside the usual Knox security measures. The face unlock seems less responsive than on Samsung's flagship phones, but the fingerprint scanner works perfectly, even if it's not ultrasonic.
Essential features like a comprehensive dark mode, gesture navigation and a one-handed mode are all present and correct. That last one proved a lifesaver on many an occasion, as handling a 6.5-inch smartphone and an irate four-year-old simultaneously is no mean feat.
Camera: Sub-optimal optics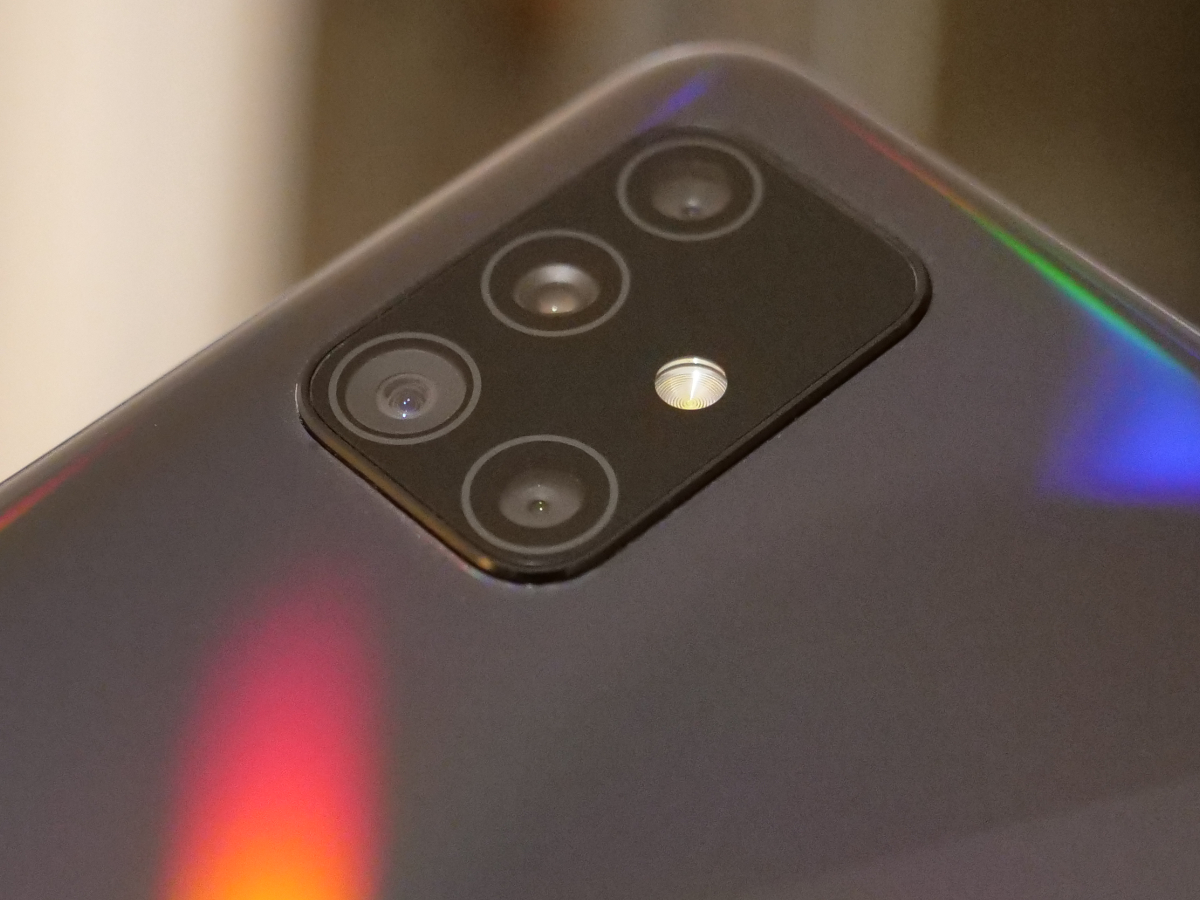 These days, even quite budget friendly smartphones pack a bundle of camera lenses, and the Galaxy A51 is no exception. In the chunky rectangular housing you'll find a 48MP primary lens, plus a 12MP Ultra Wide Angle lens, a 5MP macro camera and a 5MP depth sensor.
In hardware terms the A51 is certainly fully loaded, although the results are rather mixed. If the lighting conditions are good then you generally get sharp pics packed with detail, although moving subjects usually come out blurry. HDR conditions are a pitfall too, with bright skies often appearing washed out.
Samsung has at least added a night mode to cope with low light conditions, and while this feature is outclassed by rivals such as Honor and Motorola, it does help to brighten up your shots when needed.
Still, the portrait mode works a charm and that macro lens can capture very fine details from a distance of just a couple of inches. No complaints with the video output either, as those 4K home movies look sharp and colourful. Samsung's Super Steady mode returns for the Galaxy A51 and still works well, while you can even shoot Ultra HD video using the front-facing selfie camera.
Samsung Galaxy A51 Verdict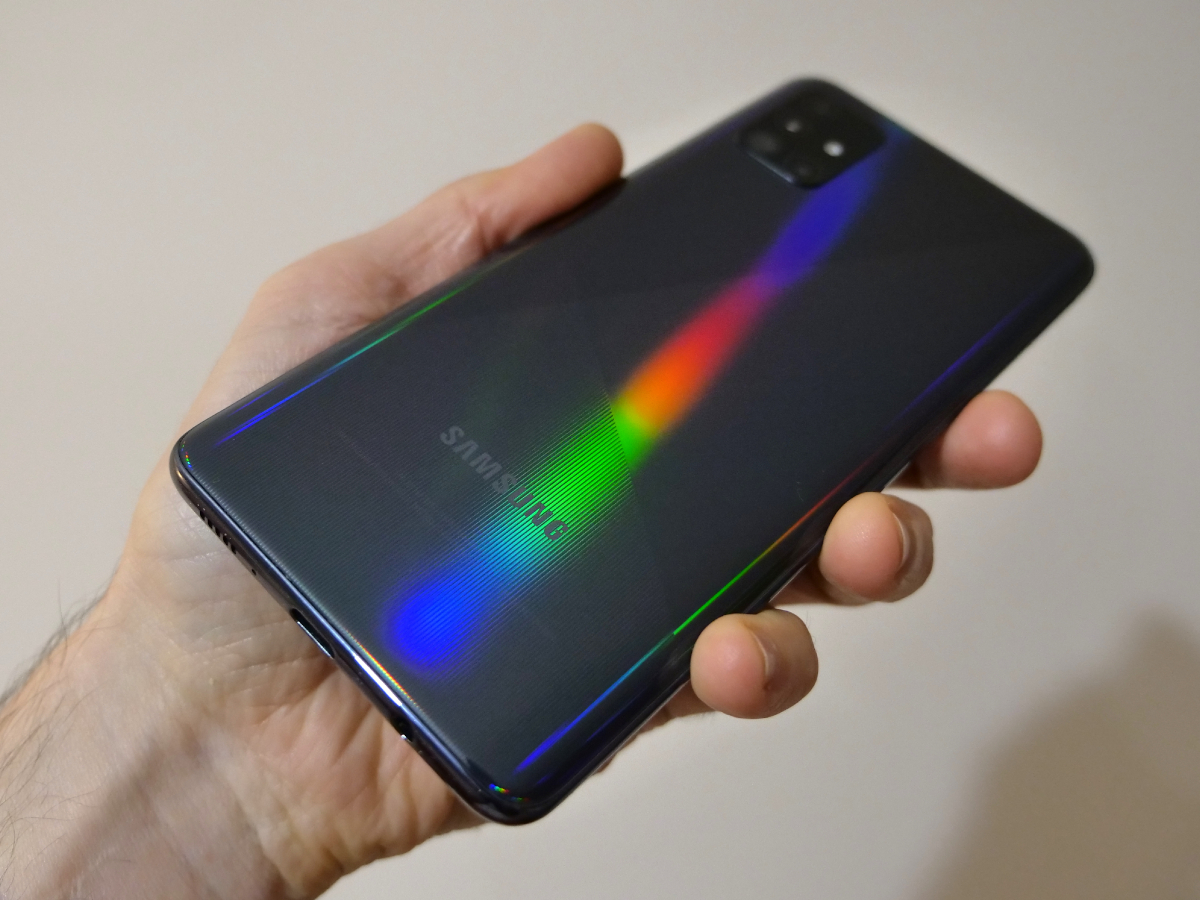 While the likes of Huawei's Nova 5T and the Oppo Reno 2Z provide a better all-round experience for roughly the same cost, Samsung has still crafted a very respectable mid-range mobile in the Galaxy A51.
You get a similar software experience to those pricey flagships and impressive media creds, without completely draining your savings.
Stuff Says…
Others may offer stronger performance, battery life and camera results, but the Galaxy A51 is bursting with great features and excels for movies and music
Good Stuff
Gorgeous, punchy AMOLED screen
Snazzy design
Full One UI 2.0 experience
Bad Stuff
Stuttery at times
Average battery life
Photo results mixed