Red Magic 8 Pro review: a new challenger awaits
A gaming phone worth getting excited about
Asus has enjoyed a monopoly on the high-quality, high-end gaming phone market with its superb ROG Phone series – but 2023 could see a shake-up. RedMagic, a ZTE Nubia brand, has released one of the most striking phones we've seen in a long time: the Red Magic 8 Pro.
A boxy design that echoes 2014's Nokia Lumia 930 takes us back to the future, while a transparent back commands attention. An invisible under-display selfie camera is suitably bleeding-edge, while the active cooling fan has been brought back from last year's RedMagic 7 series and upgraded. It's matched with the latest Snapdragon 8 Gen 2, and battery capacity has been boosted to a monstrous 6000mAh, so powering that fan shouldn't give you any lifespan heebie-jeebies.
Where past RedMagic phones have really fallen short, though, is UI polish (which Asus has historically nailed), and camera performance (which no gaming phone has gotten right to date). If the RedMagic 8 Pro levels up these features enough, could this underdog finally KO the competition and land a spot on our best gaming smartphones list?
Design & build: Boxy and beautiful
The Red Magic 8 Pro is a proper slab of tech. Its flat sides and confident dimensions are imposing, but even for a gaming phone, there's a universal appeal to those looks.
Which version of the phone you get dictates its style. For the £579 starting price, you can pick up the 8 Pro with a matte black, opaque back, 12GB RAM and 256GB storage. Alternatively, the transparent version we tested with 16GB RAM and 512GB storage will cost you £709. If you do opt for the higher-spec model, you can choose between two colours, Void (transparent black) and Titanium (transparent white – pictured).
Around the back, the see-through models show off a bit more of the phone's guts – literally and figuratively – but they do so with more refinement than last year's camo-patterned handset. Insomuch as any RGB-illuminated fan can be considered refined, anyway.
Whichever you go for, it's hard to argue with a classical, rectangular-shaped frame and an expansive, vibrant screen on the front. The RedMagic 8 Pro's styling also ensures it's unapologetically thick at 9.47mm, tall at 164mm, and bulky at 228g. If you wanted a bold gaming phone, you've got it here.
Dotted around the body are highlights that help justify the phone's heft. Most notably the two air vents, which are part of the cooling system, and the touch-sensitive shoulder triggers which flank the power button and slider switch on the right side. At the base is a USB-C port and a SIM card slot, while at the top is a 3.5mm headphone jack. The 8 Pro also has side-mounted loudspeakers too, and three raised camera rings around the back.
As much as we enjoyed our time with RedMagic's gaming phone, it won't be for everyone. It's angular, so is imposing in hand, and it misses out on water or dust resistance. The fact there's an air vent for the fan also suggests you might want to be more careful with it than other, more sealed-up smartphones.
Caveats aside the RedMagic 8 Pro is a treat for gaming. Flat sides make it easy to hold sideways like a game controller, and a light smattering of RGB bling around the back adds a final flourish of fun.
Screen: No interruptions
On paper, the RedMagic 8 Pro's screen doesn't read too impressively. While Asus's ROG Phone and even last year's RedMagic 7 hit silky smooth 165Hz refresh rates, this year's RedMagic 8 Pro caps out at 120Hz. 120Hz is the same refresh rate most non-gaming phone flagships like the iPhone 14 Pro Max and even budget phones like the Poco X5 Pro sport.
In the flesh, though, this more modest refresh rate is a trade-off for something much more unique than a little extra smoothness. The screen has an invisible under-display selfie camera, so that means no notch, punch hole, or thick bezels. Matched with a strikingly saturated AMOLED screen and a very skinny border surrounding it, when the screen's displaying pretty much anything, it's a flex.
Diving into specs, the 6.8-inch, Full HD+, 20:9 display is tall, but not the tallest and sharp, but not the sharpest out there. It is one of the biggest screens around, and gets nice and bright, peaking at around 1300 nits.
Even on a sunny day, we could see what was on-screen comfortably, and with strong viewing angles too, the RedMagic 8 Pro is easily one of the best displays around for watching content on.
Camera: Hold steady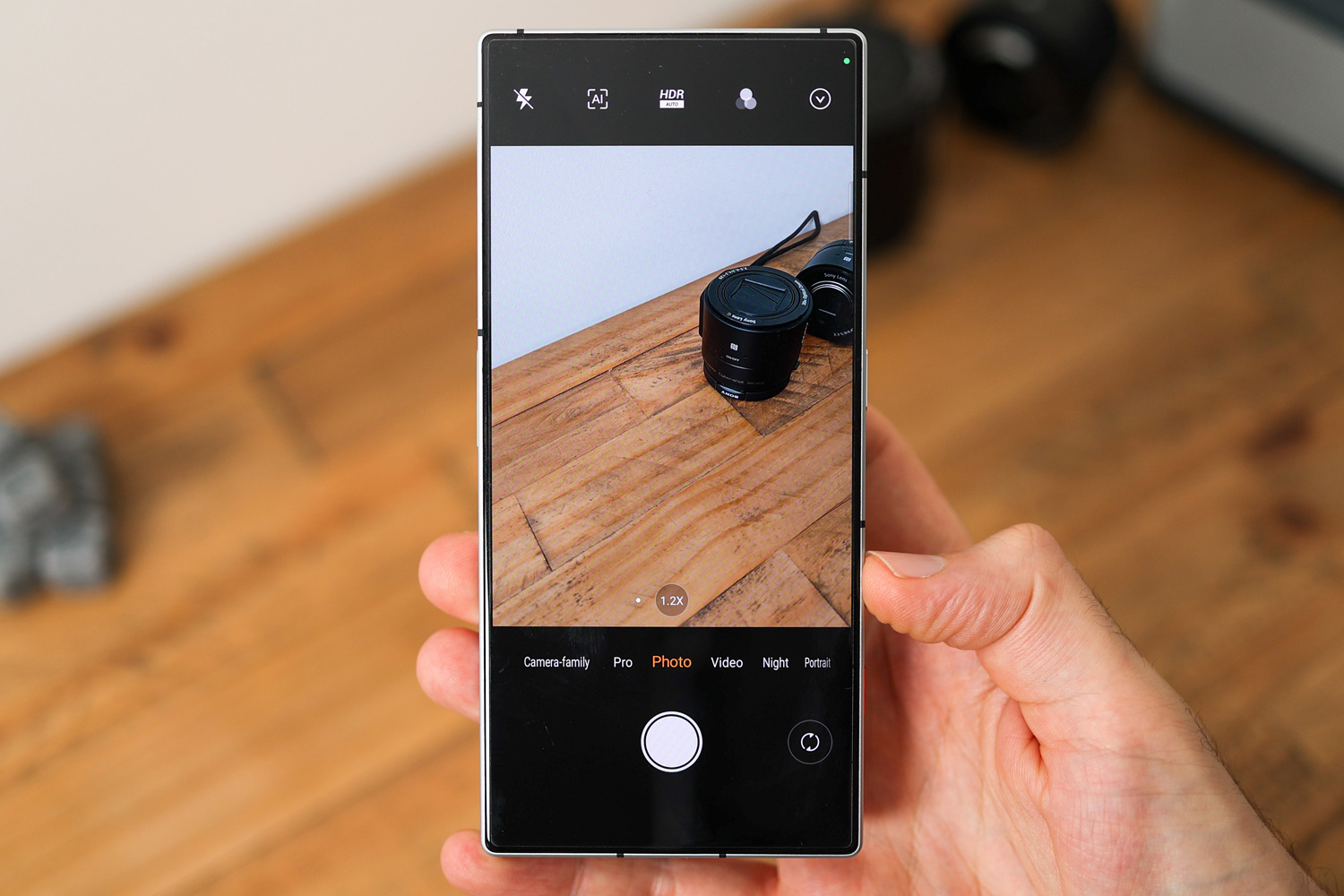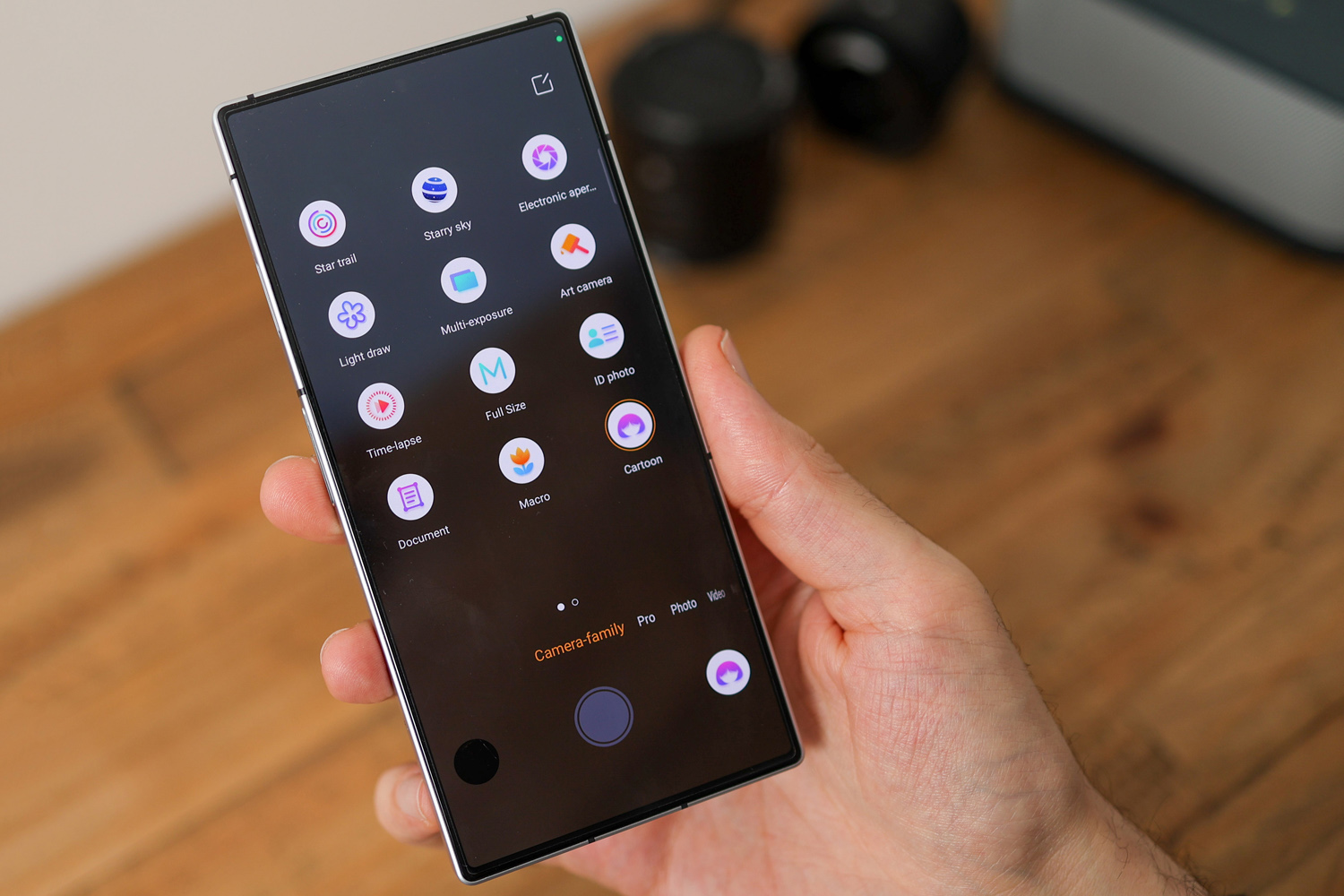 RedMagic has upgraded its camera hardware for 2023, switching from a small 1/1.97in OmniVision sensor in the 7-series to a respectable 1/1.57in Samsung sensor in the 8 Pro. This translates to significantly better results, so if you have an old RedMagic phone, the 8 Pro will be a step up. There's also an 8MP ultrawide camera, which has a tiny 1/4.0in sensor, and a 2MP macro camera which is similar to those found on budget phones.
The 8 Pro's main camera doesn't benefit from optical image stabilisation (OIS), so if your hand shakes, then your shot may well be blurry, especially if the lighting isn't perfect. RedMagic has applied some photography wizardry in place to help you along, though. Nighttime landscape photos look good from the primary camera, as when the phone detects low light, it automatically fires up night mode.
Frustratingly, though, this doesn't activate on the ultra-wide camera, so expansive nighttime shots taken on that look categorically bad. In fact, the ultra-wide camera is generally underwhelming, as is the 2MP macro camera – both should only be used in near-perfect lighting if you want quality results.
The main snapper can at least capture a striking photo. The relatively large sensor size and wide f/1.9 aperture combine to create a pleasing amount of background blur when your subject is under a metre away. RedMagic also loads up a lot of shooting modes, including RAW capture, so photography enthusiasts can get creative with their shots. The phone's flat base also means you can carefully steady it on a flat surface for long-exposure or low-ISO manual photography, and there's a full-res, 50MP mode to eke out a little extra detail when the light is right.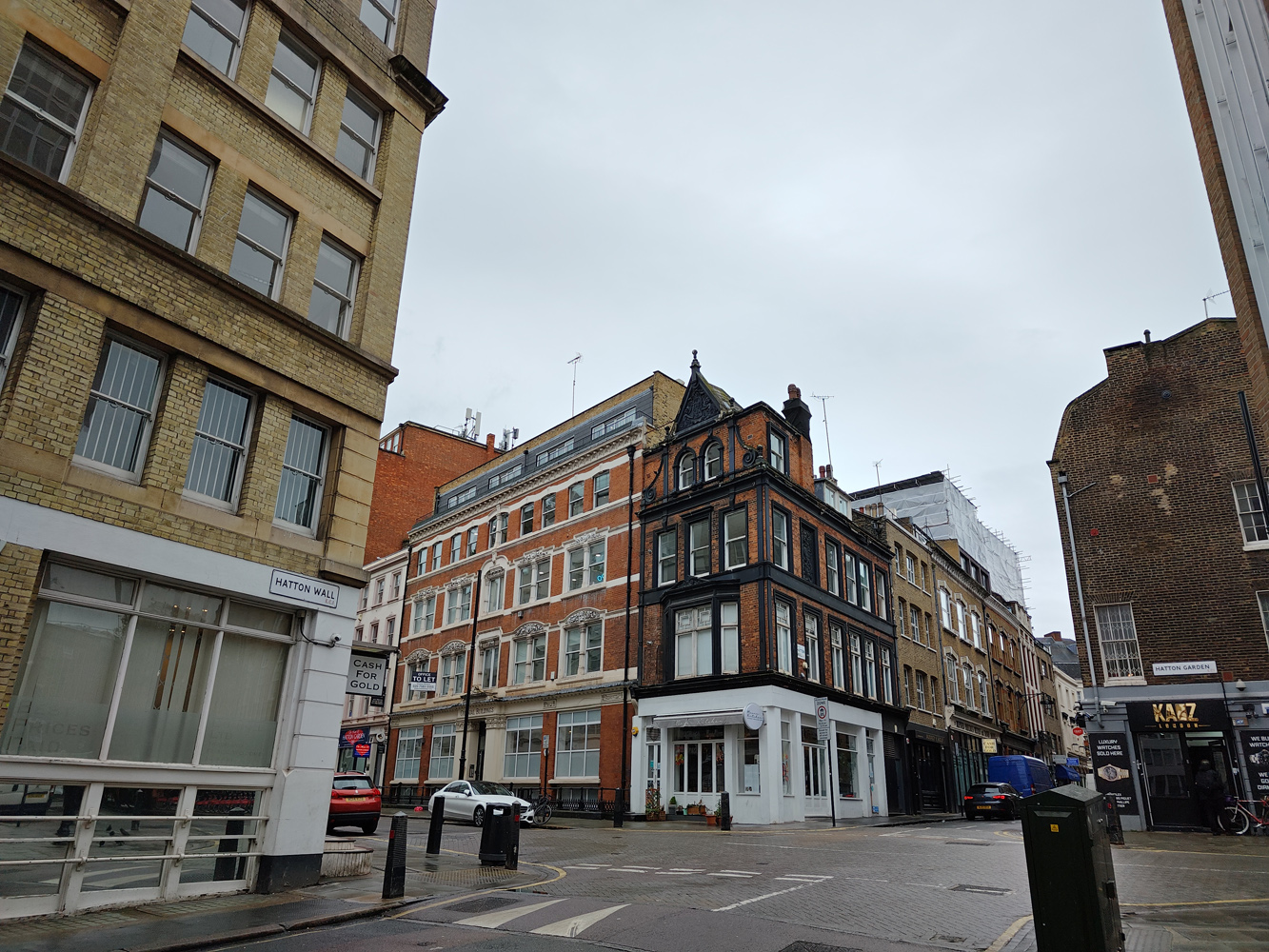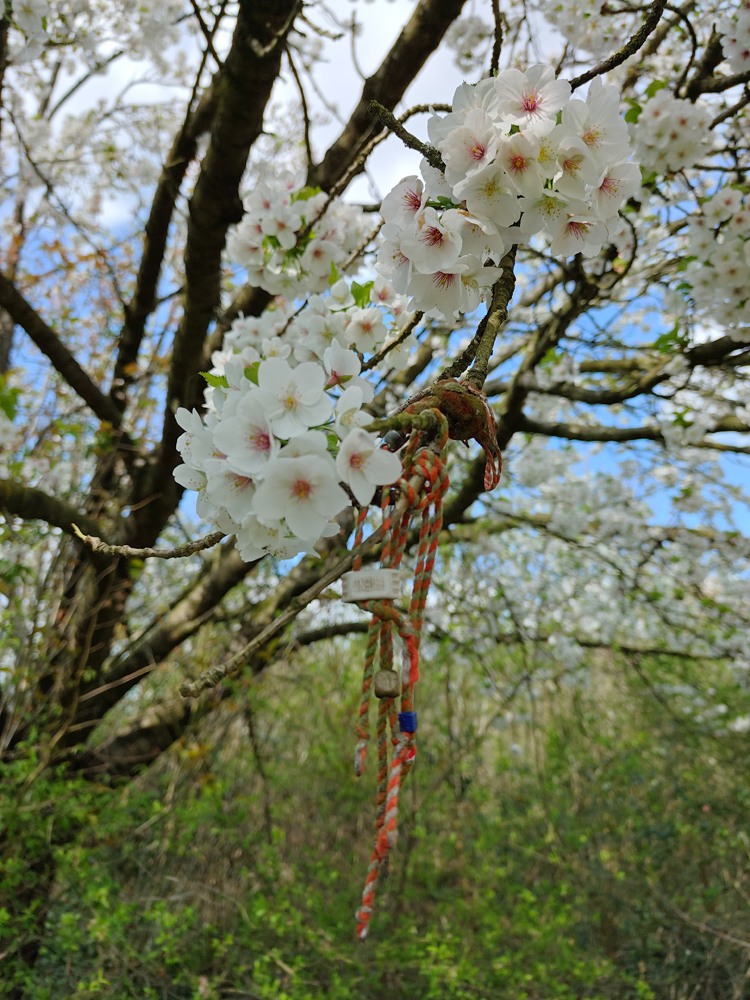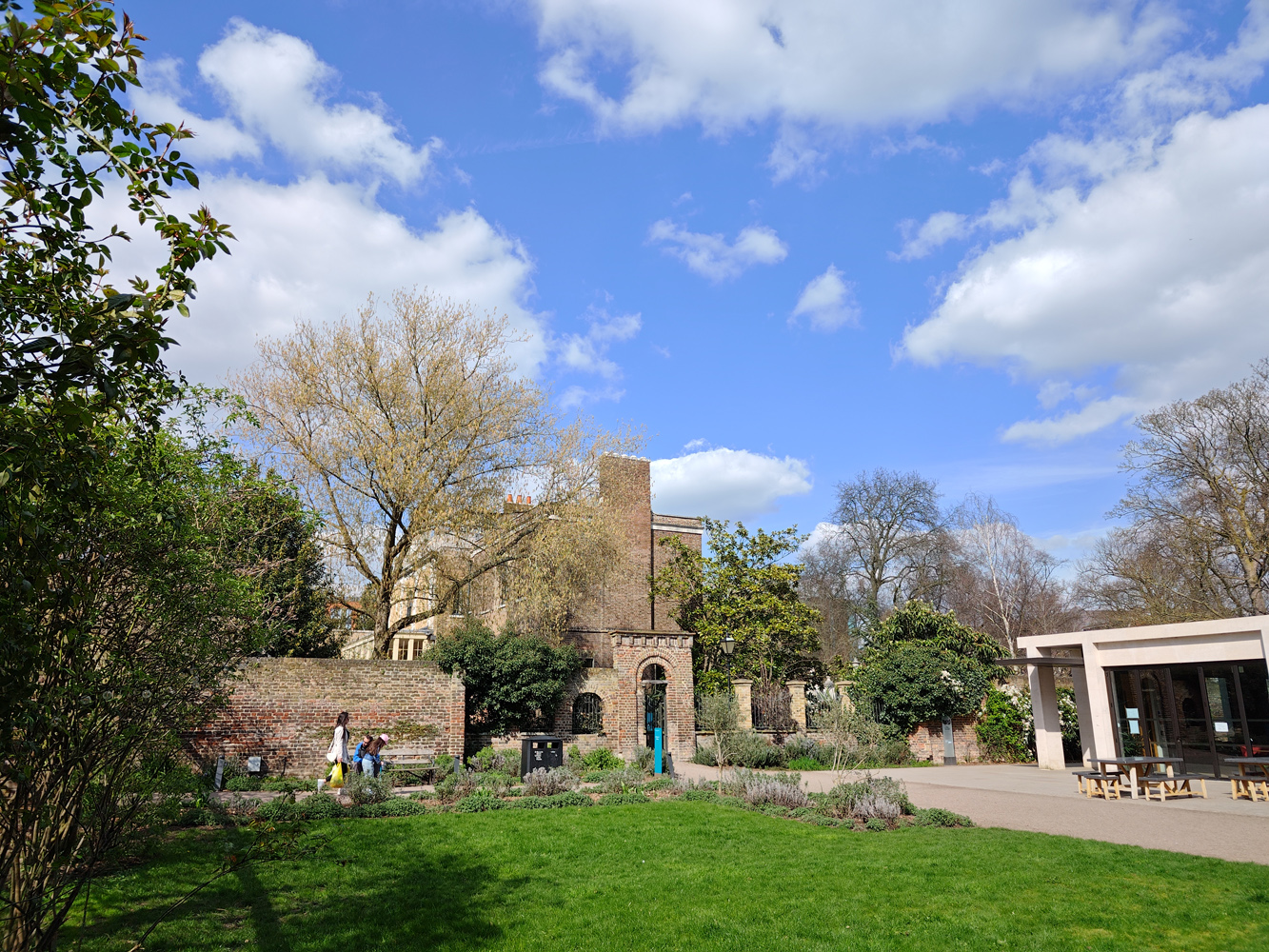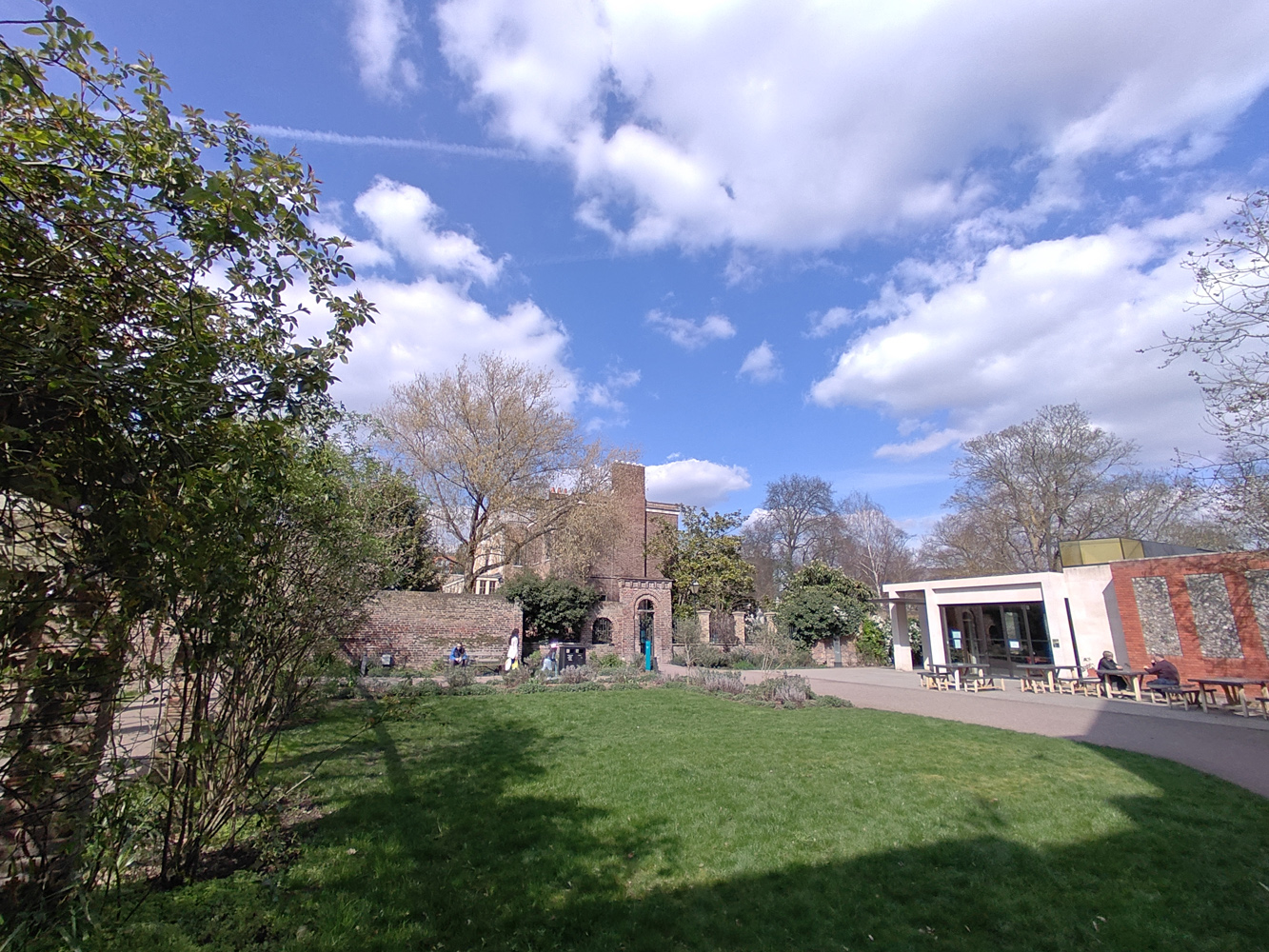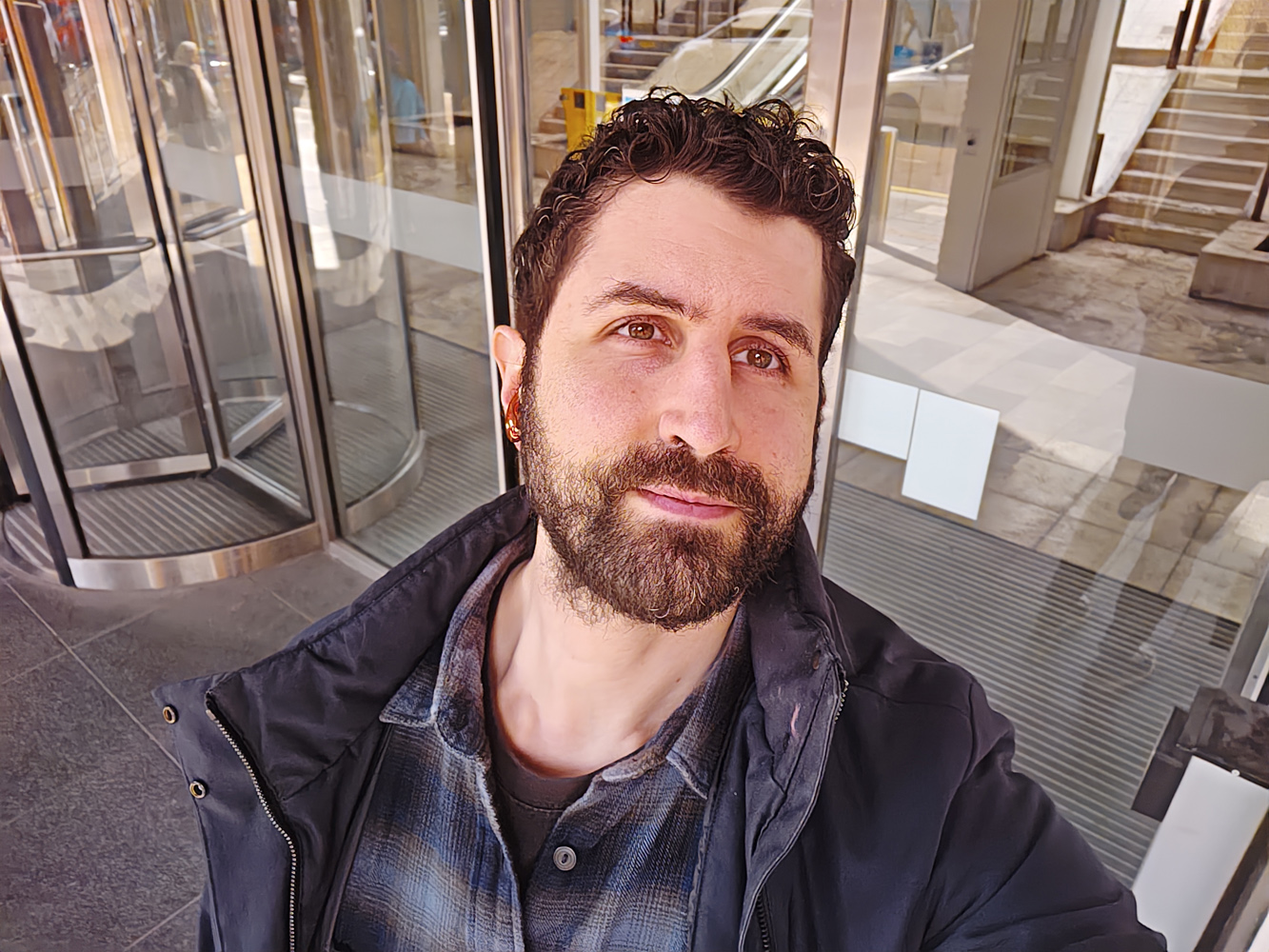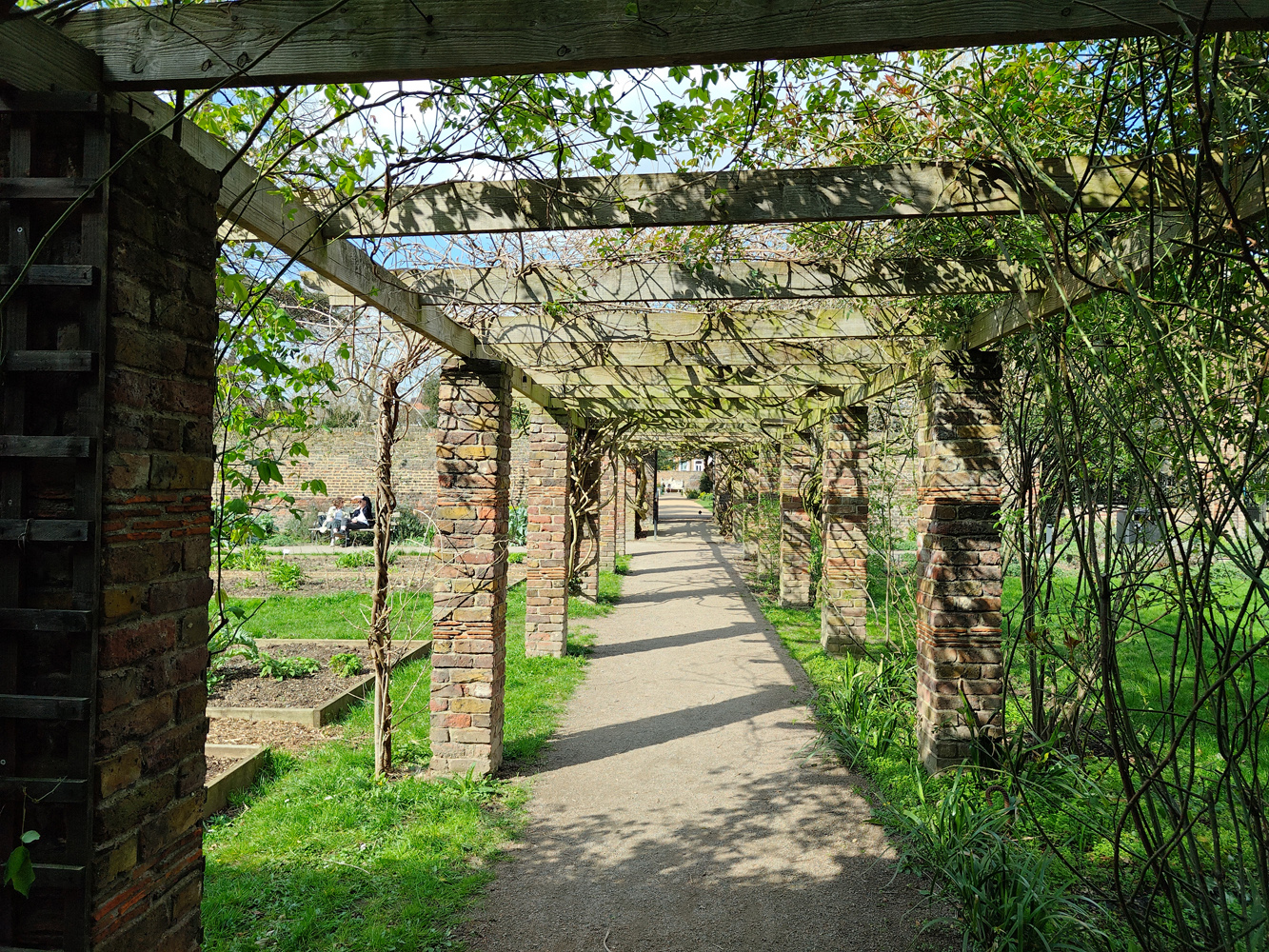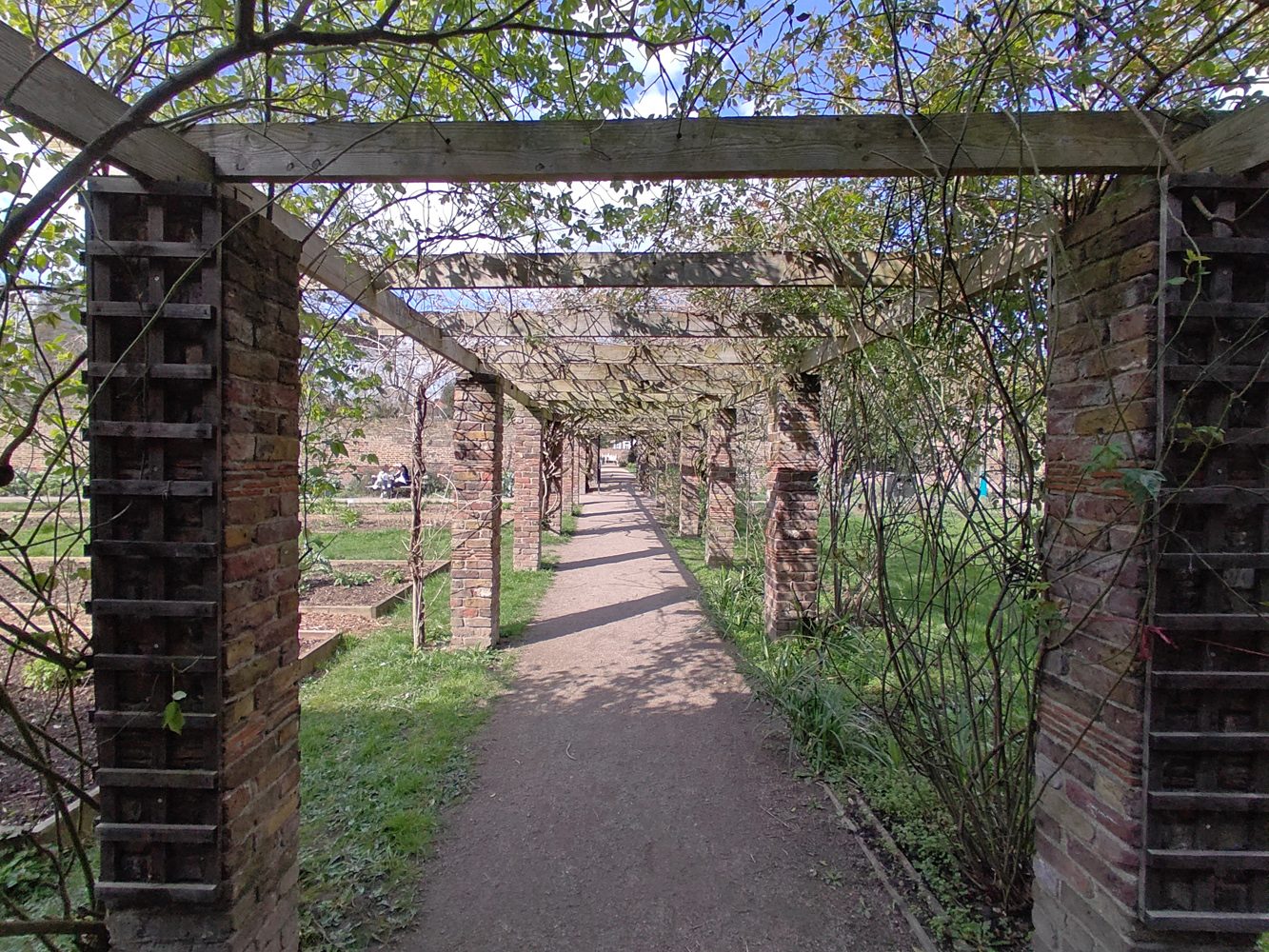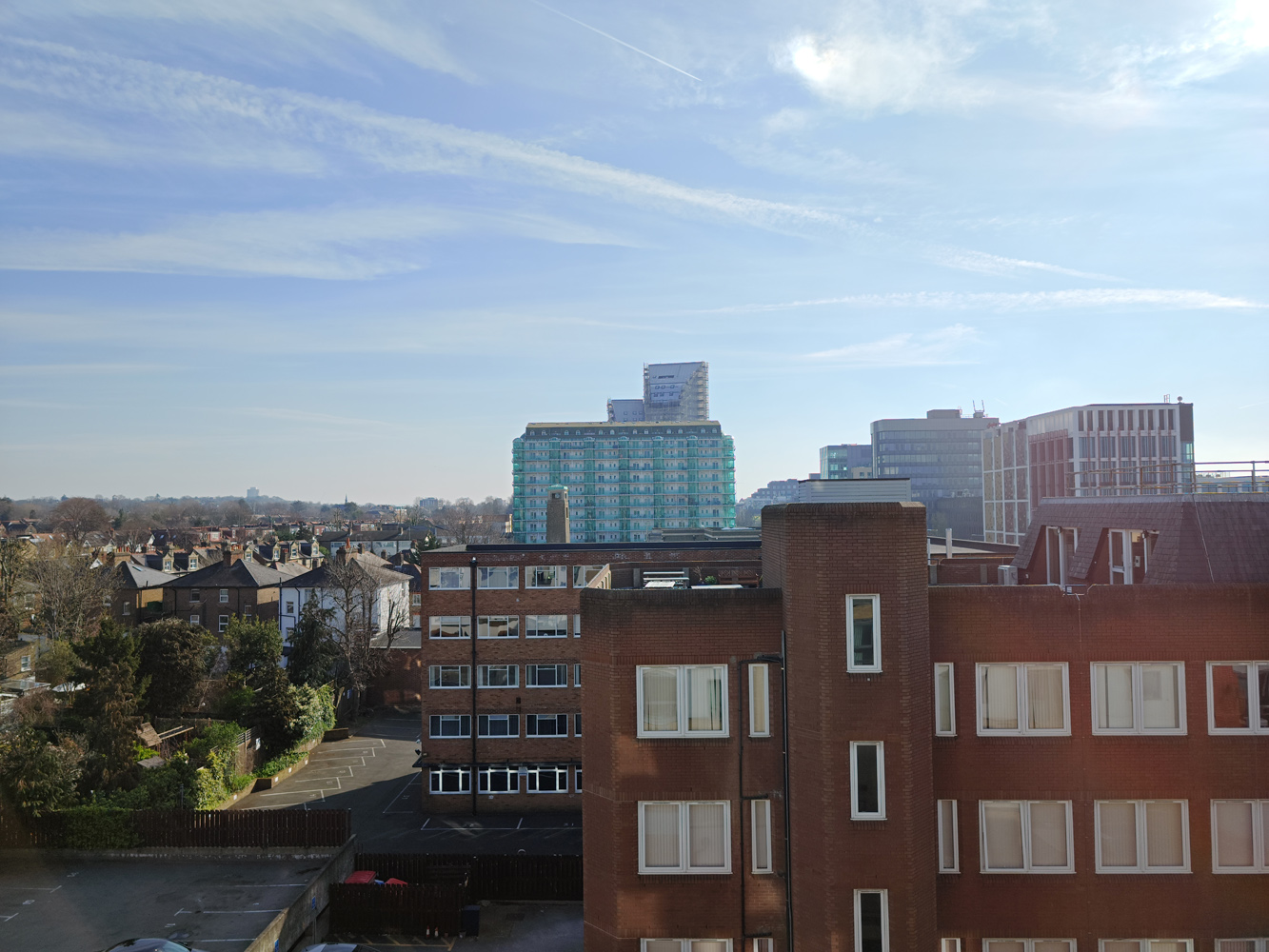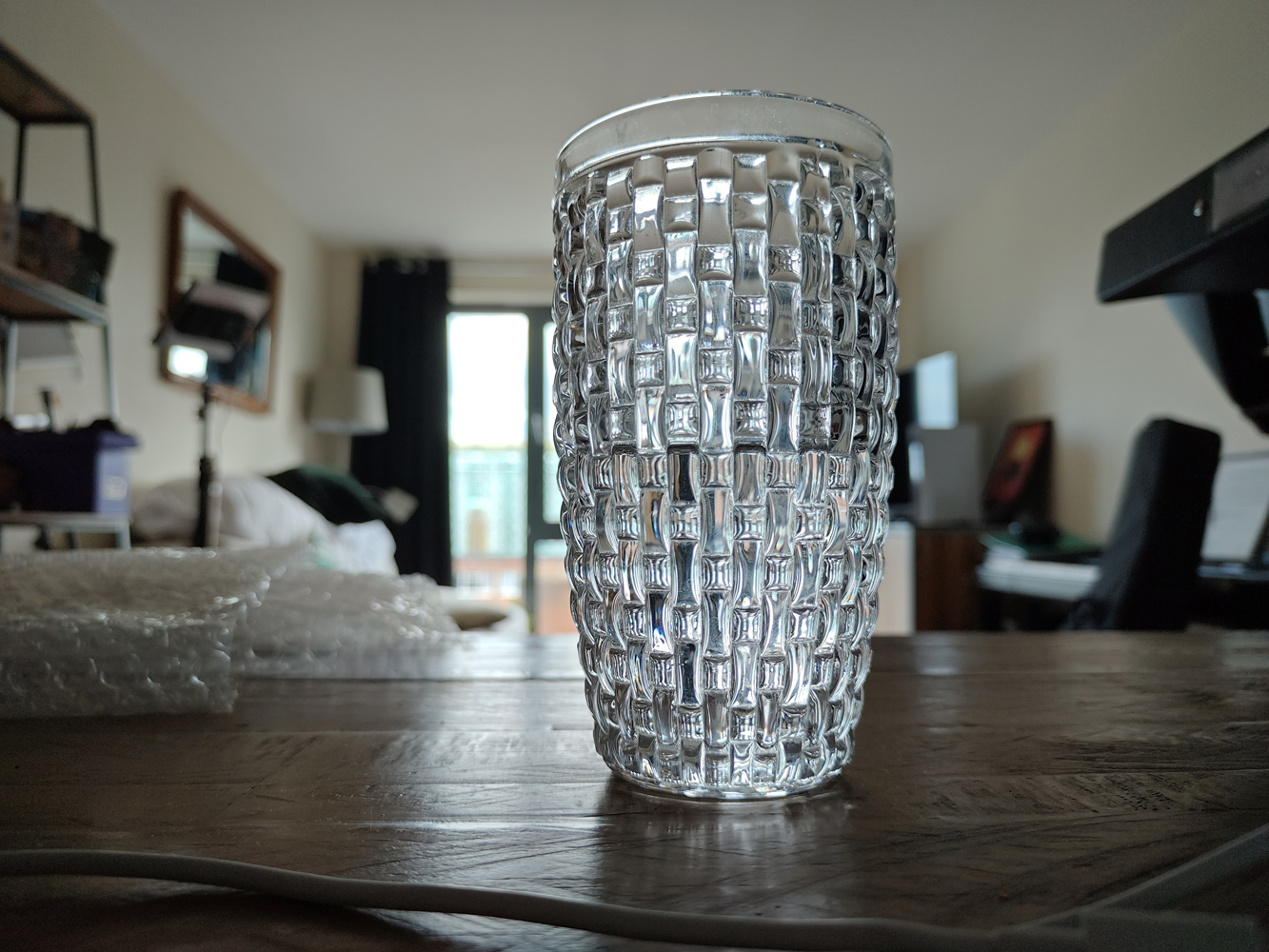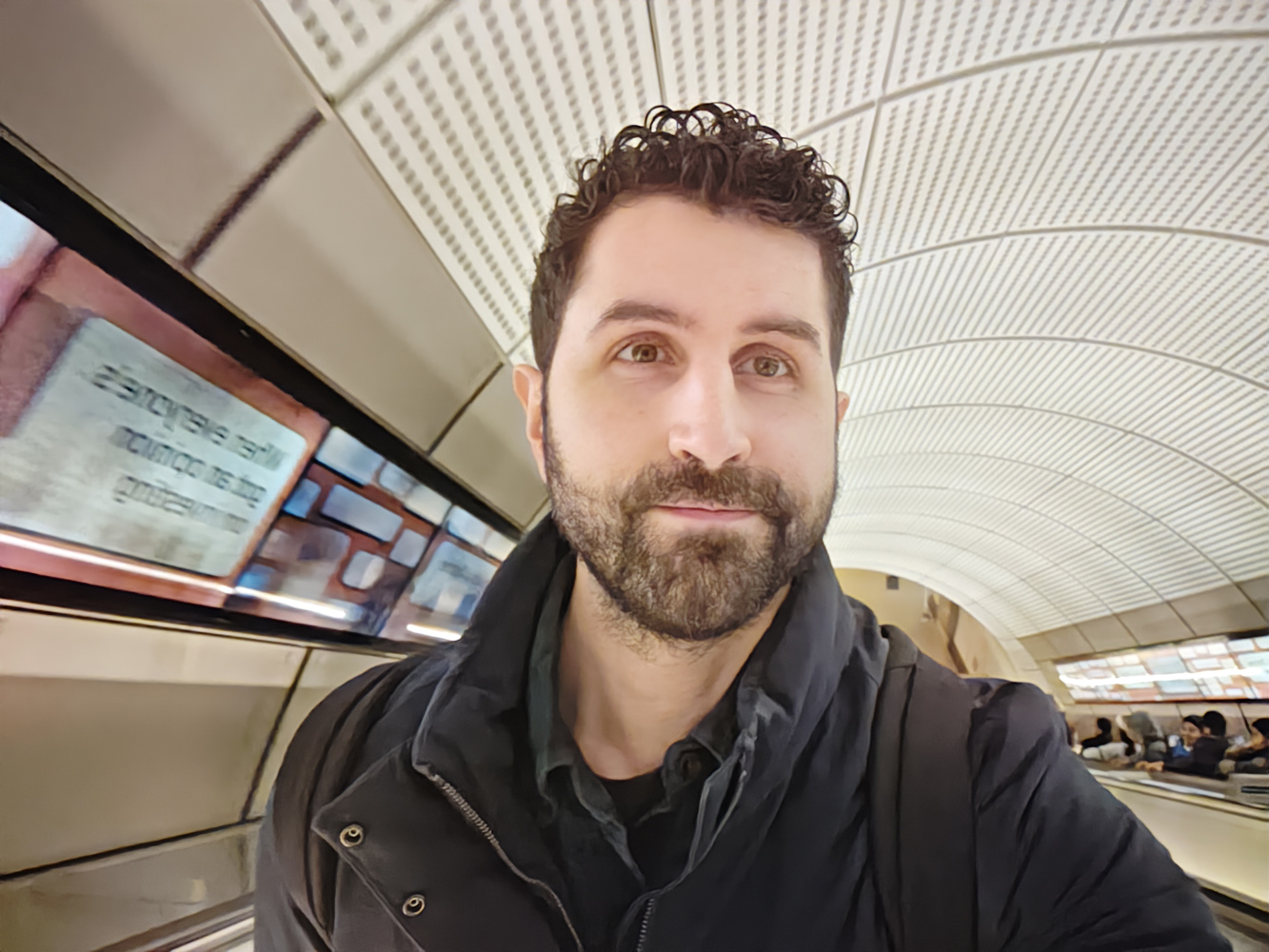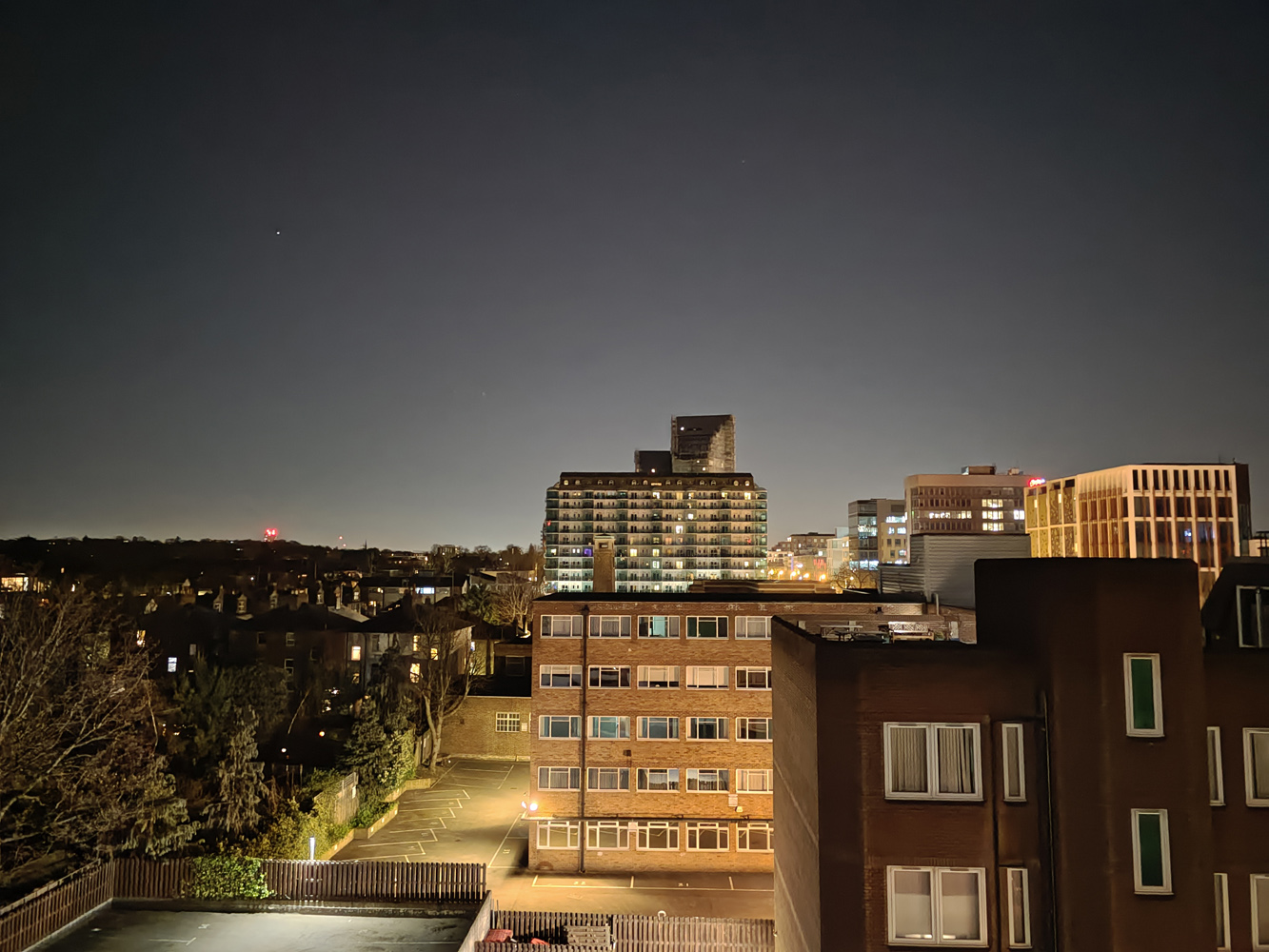 Image tuning isn't always perfect; colours are too punchy at times, and as we've alluded to, moving subjects are the camera's Achille's heel. On the whole, though, for a gaming phone and compared to its predecessor, the main camera on the 8 Pro is a leap in the right direction.
As for the selfie camera, as with any under-display system, it isn't great, though suffices for video calls and a decent shot in bright environments. Low light is a challenge, though the screen flash helps it along.
Performance and Gaming: We're fans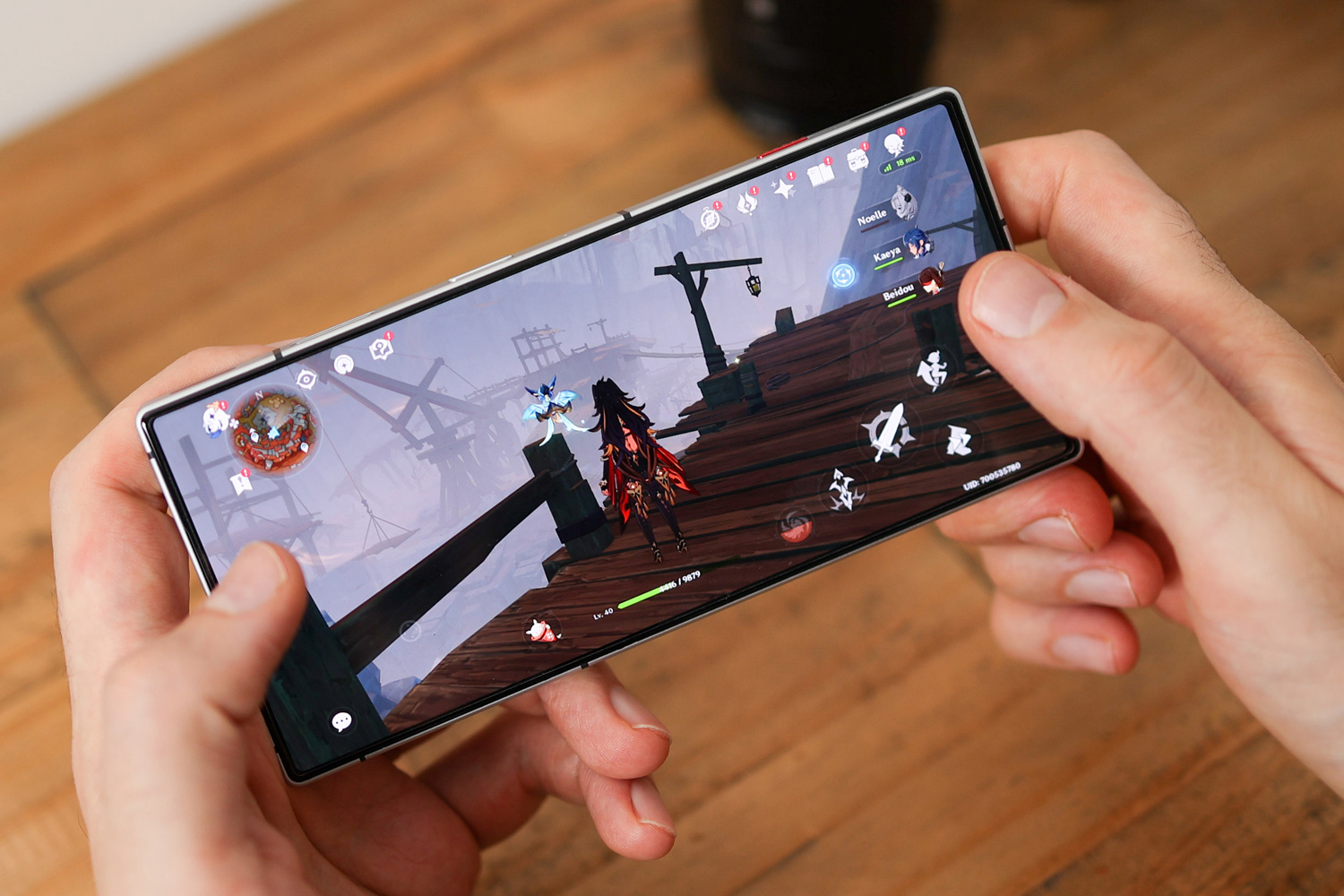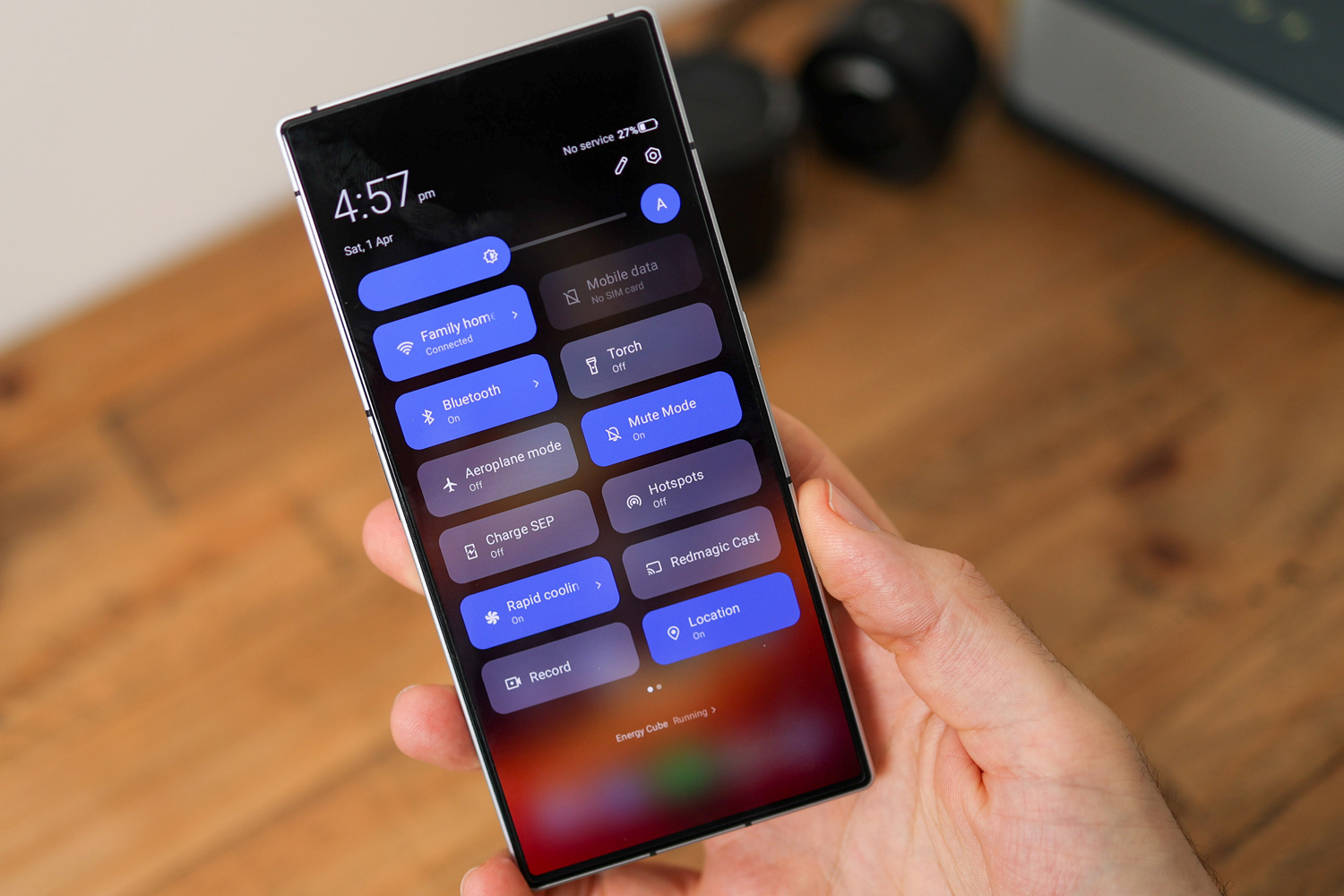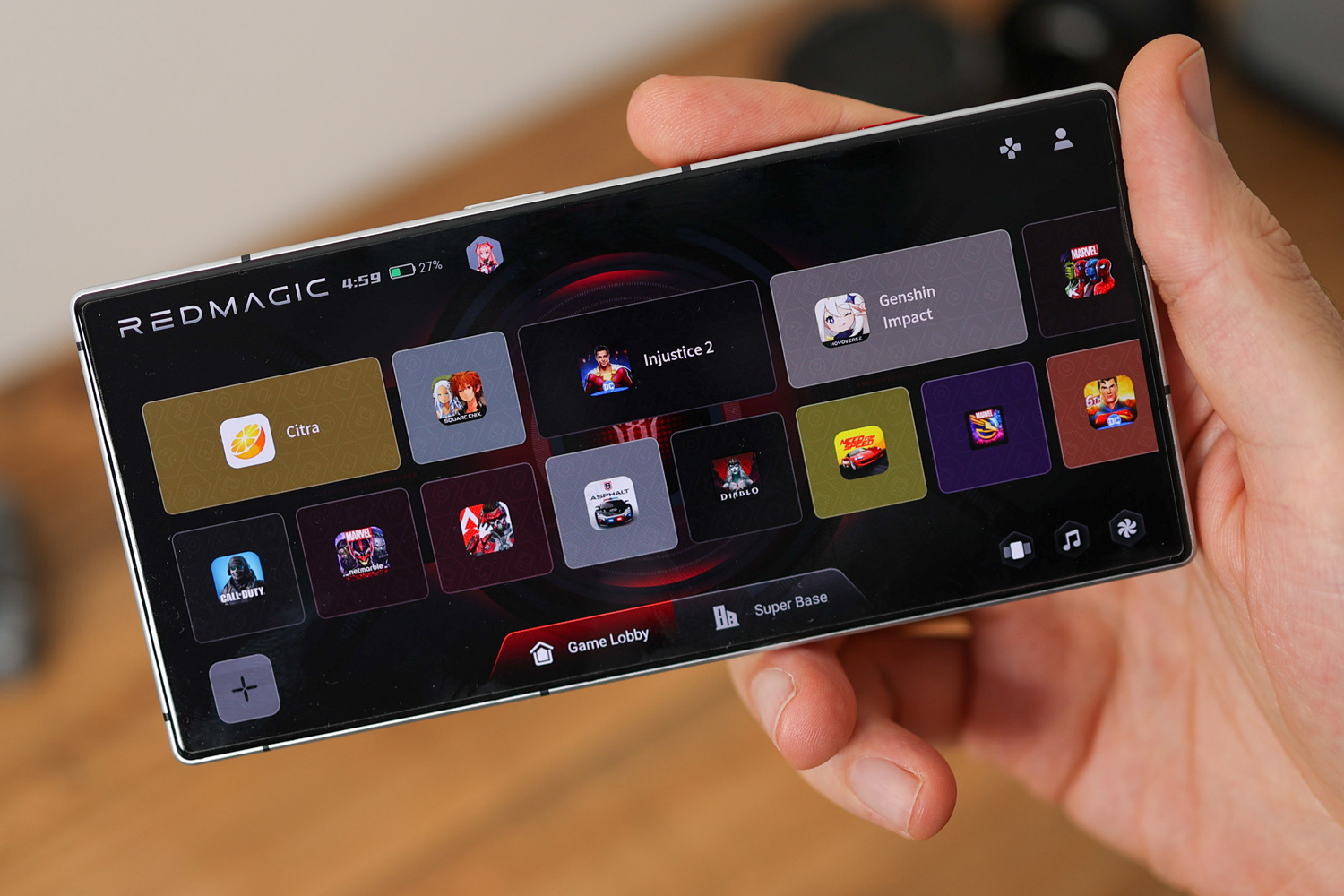 While RedMagic falls short on the photography front, it laps the competition when it comes to power, storage, and flourishes. At £579, it's the most affordable phone around to feature a flagship-grade Qualcomm Snapdragon 8 Gen 2 chip, out-classing the OnePlus 11 for sheer value. Matched with a starting capacity of 256GB, not to mention all its gaming optimisations, the RedMadic 8 Pro's power makes it the best option for gamers on a budget – it's that simple.
The 16GB RAM model we tested benchmarked well, scoring 2007 single-core and 5571 multi-core in Geekbench 6. We were able to playback all the Android titles we threw at it at maximum resolution without it getting too hot, or dropping too many frames. With a 960Hz touch sampling rate, it's also super-responsive, and the left and right shoulder triggers are wonderfully customisable.
The physical red slider on the 8 Pro's side launches RedMagic's gaming zone. This is where you can access gaming tools like keymapping for the left and right triggers or an external controller, macro commands and more. It also dials down notifications if you so choose for focused gameplay, and is where you can access the phone's performance mode.
You can plug the 8 Pro into a TV with a USB-C to HDMI adapter, and enjoy your games on a big screen – a feature missing on most sub-£1,000 phones. This turns the RedMagic 8 Pro into a mini console when matched with a wireless controller. We tested it with the Amazon Luna and it worked brilliantly. No TV or monitor? You can still enjoy some big screen gaming with PC software that supports casting directly to your laptop or desktop by plugging in the USB-C. This only works for Windows devices, though.
The core interface runs RedMagic OS 6, which is a skin on top of Android 13. It's relatively stock, but there are customisations to give you quick access to casting features, a one-handed mode, and control over screen refresh rate and fan toggling.
In the lower third of the screen sits an in-display fingerprint scanner that's responsive. The phone's speakers are also loud, though lighter on bass than the best from Apple. The inclusion of a 3.5mm headphone jack will also be a boon for some gamers.
Where the phone falls short are a handful of unrefined elements within the UI. Some translations are slightly off – though much better than they were on last year's RedMagic 7 – and we occasionally saw a thin strip of background appear behind the keyboard. In the UK, the phone also struggled to connect to London Underground WiFi using the SIM card as a verification method – a very specific example, but a problem we've never encountered before in our years of testing phones.
Those minor gripes aside, we've really got to hand it to RedMagic. After last year's RedMagic 7 was a three-star effort, the 8 Pro takes the line into a new stratosphere of quality.
Battery: Game on (and on)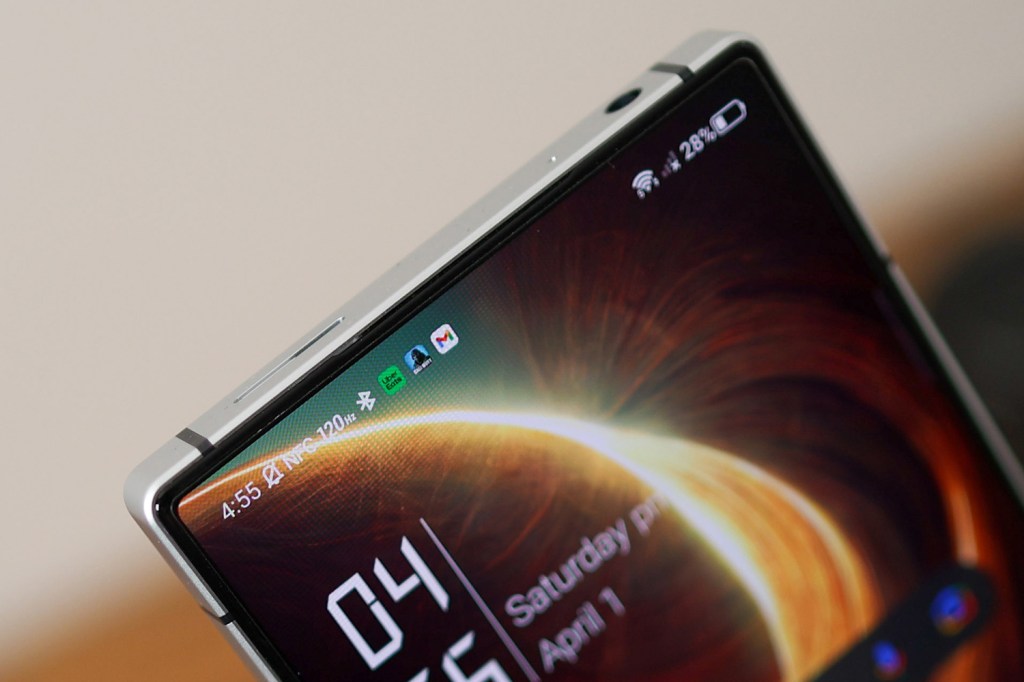 Thanks to a best-in-class battery capacity of 6000mAh, which matches the main gaming phone competition of note (the Asus ROG Phone range) the RedMagic 8 Pro lasts for ages.
With an hour of gaming and typical use listening to music and messaging, it still made it through a full day with about 15-20 per cent battery remaining, and if you're careful, dialling back the screen refresh rate and turning off the fan, you could probably eke two days out of it.
The 8 Pro's 65W fast charging works with any PD3 plug, we were able to fill it up by 20 per cent in five minutes, 65 per cent in 20 minutes, and a full tank in 43 minutes. While the phone does come with a charger and cable in the box, it doesn't support wireless charging, so as with all the gaming phones we've tested, will need to be plugged in to charge.
Red Magic 8 Pro verdict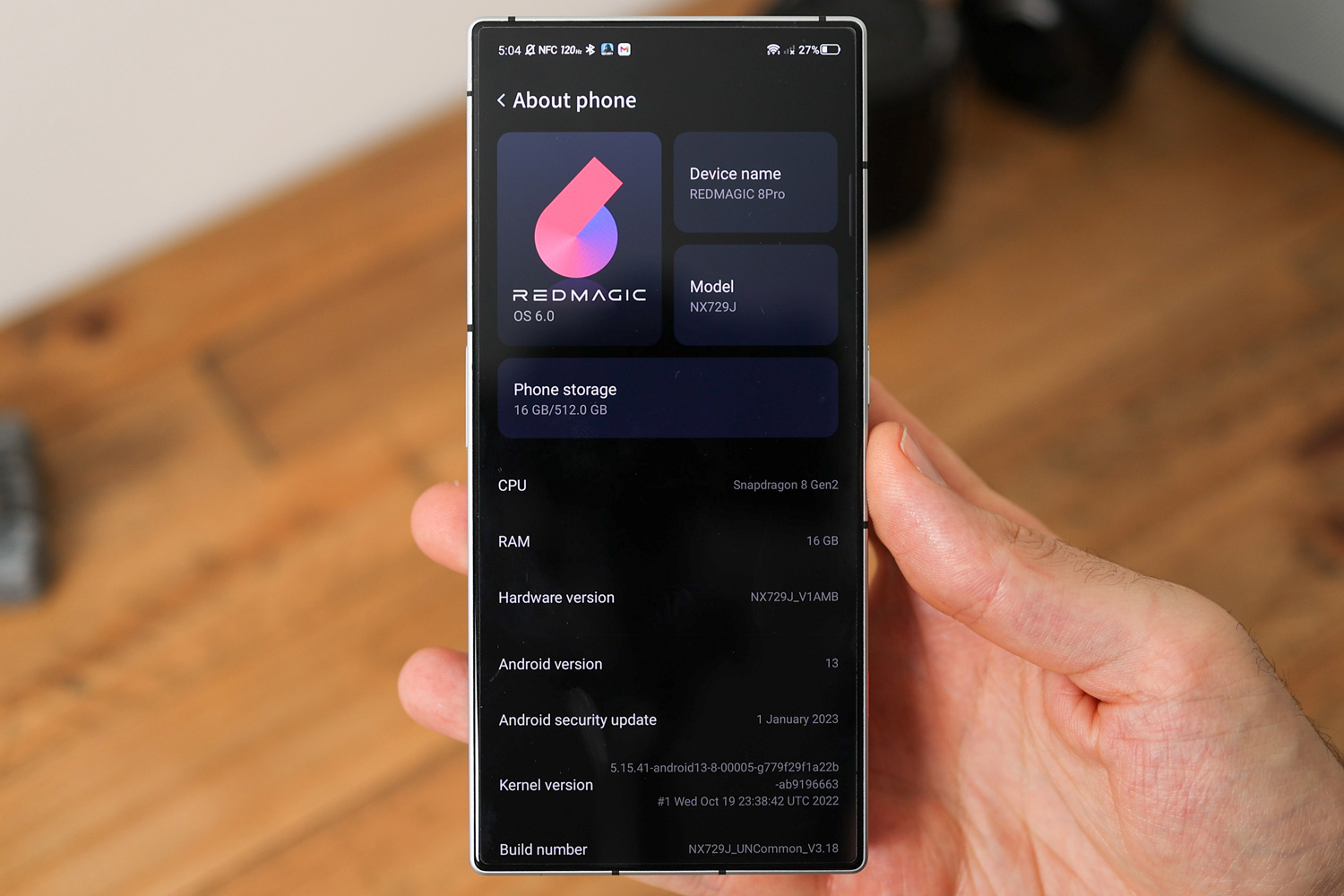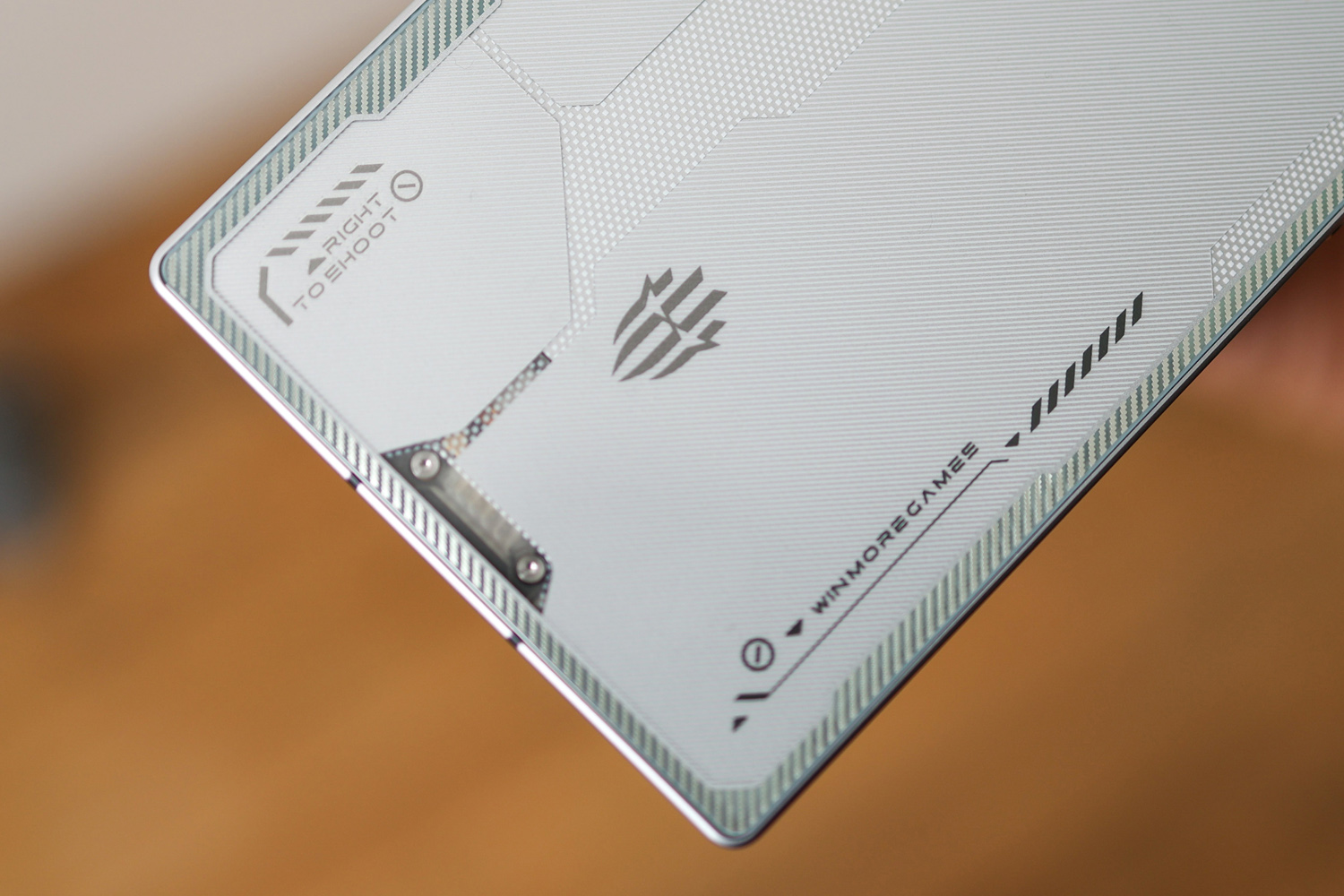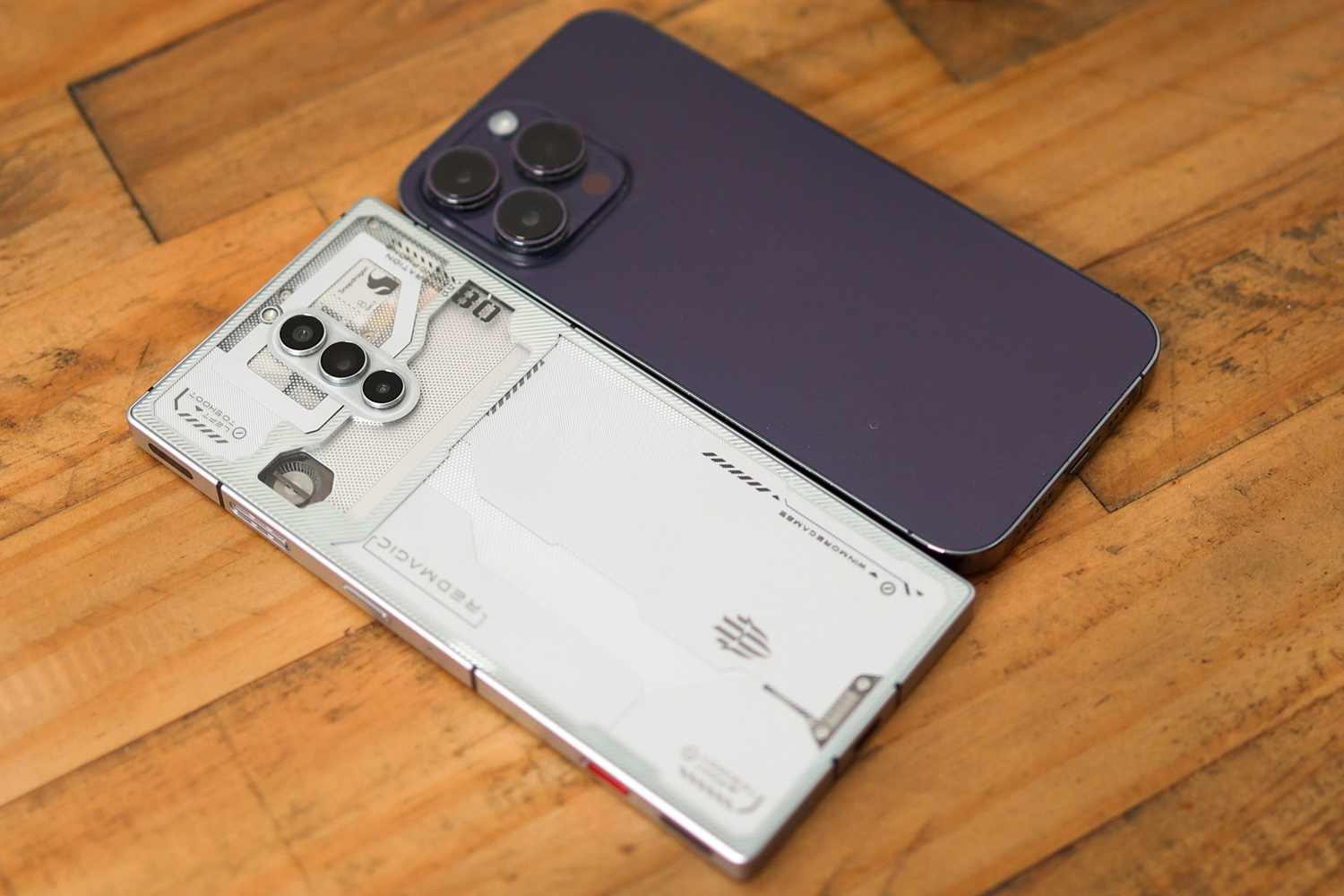 Anyone looking for an excellent value gaming phone should definitely think about the RedMagic 8 Pro. At its starting price, the line gives you Qualcomm Snapdragon 8+ Gen 2 power and 256GB storage, not to mention a seriously geeky, fit-for-purpose UI that's perfect for anyone who loves to game and tinker.
In its more premium guise, the transparent back nails it, balancing overall style and gaming eccentricity brilliantly, and the boxy shape and expansive screen look striking and feel great in hand when gaming. While the camera won't deliver best-in-class performance, at the price and with its gaming flourishes, we're guessing that will be a small price to pay for most given how much gaming value this thing packs.
Flawless victory? Not quite – but a PB for RedMagic and a great option for mobile gamers.
Stuff Says…
Quite simply the best value gaming phone around right now
Good Stuff
Looks great for a gaming phone
Striking uninterrupted screen
Excellent gaming performance
Integrated internal fan
Bad Stuff
Main camera misses out on OIS
Occasional interface niggles
Screen refresh rate isn't best-in-class
No water or dust resistance rating
Red Magic 8 Pro technical specifications
Screen
6.8in, 2480×1116 AMOLED w/ 120Hz
CPU
Qualcomm Snapdragon 8 Gen 2
Memory
12/16GB
Cameras
50MP, f/1.8 w/ OIS + 8MP, f/2.4 ultrawide + 2MP, f/2.4 macro rear
32MP front
Storage
256/512GB
Operating system
Android 13 w/ RedMagicOS
Battery
6000mAh w/ 65W wired charging
Dimensions
164x76x8.9mm, 228g