Nokia Lumia 930 review
Microsoft and Nokia have delivered the best Windows Phone yet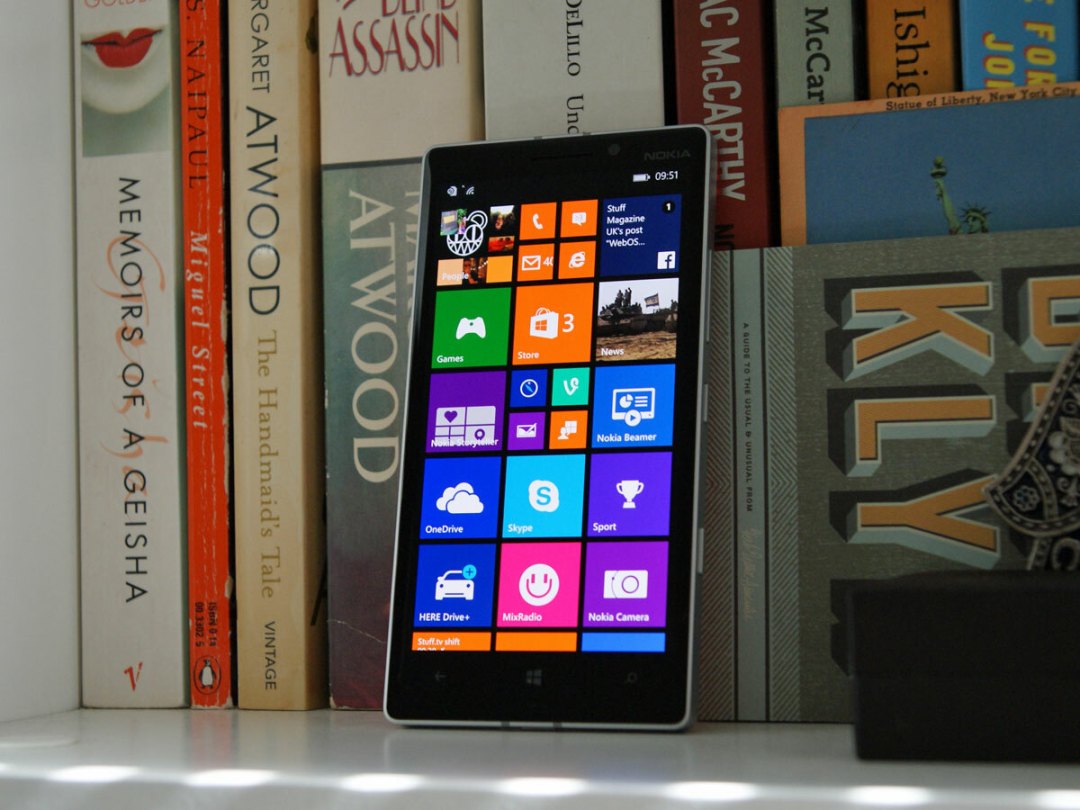 If you think the new Nokia Lumia 930 looks somewhat familiar, don't worry.
Way back in March we reviewed a smartphone that's almost exactly the same: the Nokia Lumia Icon. The Lumia Icon, exclusive to the Verizon network in the US, shares most of its DNA with the Lumia 930, but there are a number of key differences – and we felt that warranted giving the latter its own full review.
READ MORE: Nokia Lumia Icon review
Orange is the new back
The Lumia 930 couldn't be described as skinny or small. It's almost a centimetre thick and the 5in screen, even with a fairly narrow bezel, makes it a long, wide handset. But, despite the use of Gorilla Glass 3 and the metal-edged build, it's not a heavy phone – and we found it sat quite comfortably in a trouser pocket.
The build quality befits the phone's high-end status. Nokia has always enjoyed a reputation for solidly made gear and that's certainly the case here: there's nothing wobbly or creaky in evidence. Nor does the matte plastic back look or feel cheap – it's a level or two above the plastic you'd find on the back of certain Korean-designed smartphones. The curved edges of the glass front panel also make for a lovely premium touch.
There are three hardware controls on the right-hand metal edge (the nano SIM tray and 3.5mm headphone socket are located on the top edge): a power button; a volume rocker; and a dedicated camera shutter button (more on that below). There's a microUSB port on the bottom edge but, thanks to the wireless charging plate included in the Lumia 930's box, you'll rarely need to make use of that.
The Day-Glo orange finish of our review sample is certainly… eye-catching, and some might feel happier with one of the two more sober colour options: white or black. Oh, and orange isn't the only wacky colour available: there's fluorescent green too, if you're feeling particularly brave.
Dream screen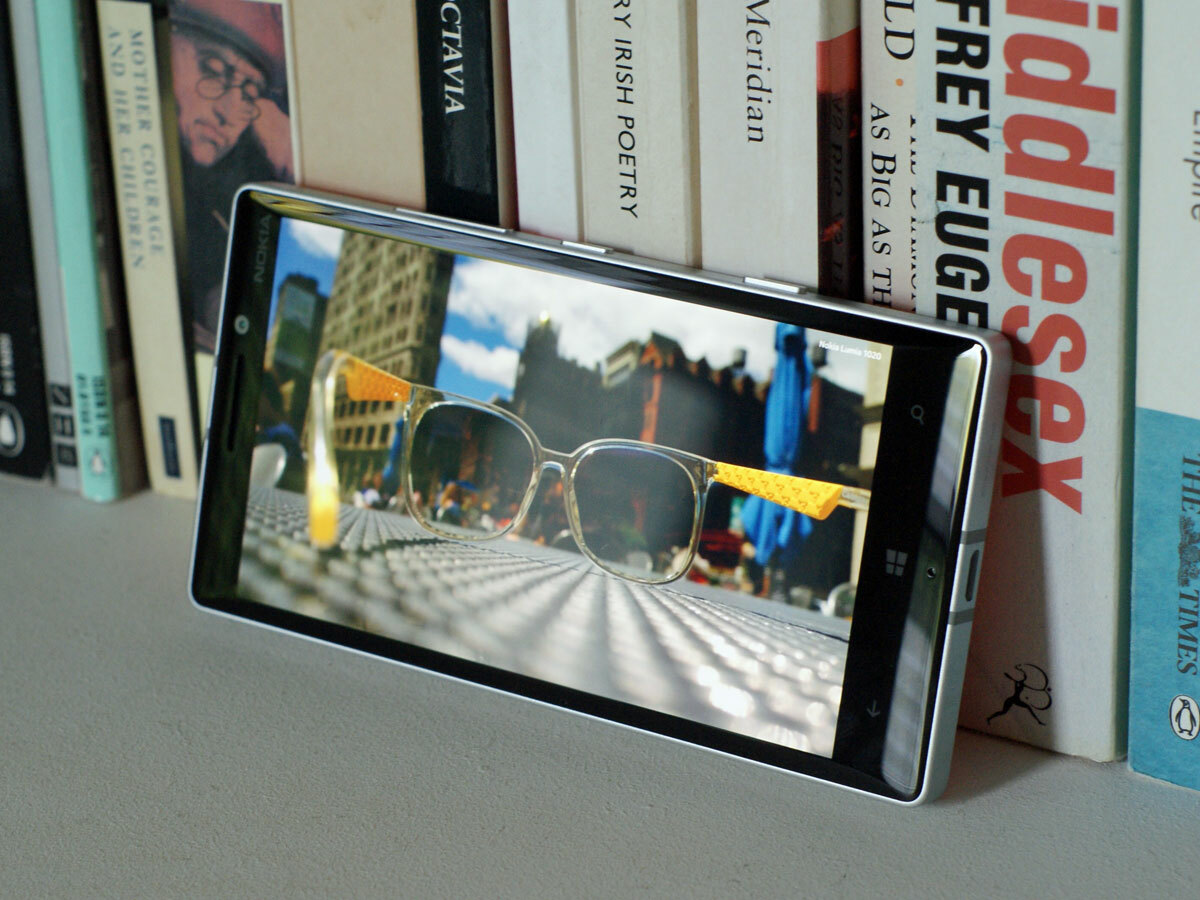 The 5in, 1920 x 1080 OLED screen is one of the Lumia 930's best features, just as it was on the Lumia Icon. A 1080p resolution may not match the sheer pixel count of a 2K display such as that of the LG G3, but it's still extremely sharp: the pixel density of 441ppi is still above that offered by leading phones such as the Apple iPhone 5s (326ppi), Samsung Galaxy S5 (432ppi) or Sony Xperia Z2 (424ppi).
It's not just showing detail at which the Lumia 930's screen excels: it's also rich and vibrant when it comes to colour and contrast, bright enough to view outdoors on sunny days (albeit fairly shiny and reflective) and its wide viewing angles mean it stays vivid even when you're viewing off-centre.
It's a great all-purpose screen, although its 16:9 ratio makes it particularly suited to displaying video. The one slight issue we found is the presence of some smearing when scrolling through web pages and the like – but it's hardly a deal-breaker.
What a performance
With a quad-core Snapdragon 800 and 2GB of RAM, the Lumia 930 is a powerful phone, and its AnTuTu Benchmark score reflects that. It racked up a total of 25,051, which puts it the same ballpark as phones such as the LG G2, Samsung Galaxy S4 and Sony Xperia Z1 and a little behind current top-tier models such as the LG G3, Samsung Galaxy S5 and Sony Xperia Z2. That said, it seemed totally at ease with whatever apps and games we chucked at it, and it's the beefiest Windows Phone currently on sale (bar the equally-specced Lumia 1520, which is more of a phablet thanks to its 6in screen).
Nokia has been making Lumia phones compatible with wireless charging for a while now, but customers have been required to pay extra for a charging plate. That's no longer the case, and the 930 comes with one in the box. A nice touch, and one that'll ensure buyers make the most of the phone's fuss-free charging capabilities.
The 2420mAh battery feels just about adequate for purpose. If you're watching a lot of video, surfing the web often or taking loads of photos, you'll find it may not last an entire day – but less intensive use should see it stretch into a second one.
READ MORE: Nokia Lumia 1520 review
Nokia Lumia 930 tech specs
Operating system: Windows Phone 8.1
Processor: Qualcomm Snapdragon 800 @ 2.2GHz
RAM: 2GB

Screen: 5in OLED with 1920 x 1080 resolution (441ppi)
Camera: 20MP PureView
Storage: 32GB (plus 7GB free cloud storage)
Connectivity: 802.11ac, Bluetooth 4.0, USB 2.0, NFC
Battery: 2,420mAh
Wireless charging: Yes
Dimensions: 137 x 71 x 9.8mm
Weight: 167g
Yes we cam
The 20MP sensor on the rear PureView camera is able to take either 19MP 4:3 ratio photos or 16MP 16:9 photos, and automatically makes a 5MP version of all shots taken for faster uploading and sharing.
The camera has a wide f/2.4 aperture, dual LED flash and Carl Zeiss optics – and it feels like all these combine well to make it one of the finest smartphone snappers around. Both video and stills have superb clarity and colour, it's more than adequate in low light, and Nokia's "Living Images" feature is a nice touch: it plays a second or two of video before displaying stills, giving you an impression of a moment in time being captured. The large sensor and wide aperture also enable you to achieve a narrow depth of field in certain instances – and that can always make for lovely looking photos.
The only issue we have is the lack of HDR in the default camera. As you can see in our shot from the hilltop, this can lead to washed-out areas (in this case, the sky) where there's high contrast in a scene.
The default camera app, Nokia Camera, allows you to manually tweak a number of settings (white balance, exposure compensation, shutter speed, flash, ISO and focus) and this, coupled with the hardware shutter button (which you can half-press to focus) makes the Lumia 930 very photographer friendly.
Video, meanwhile, can be captured at 1080p quality in 30fps, 25fps or 24fps, and looks lovely when played back. There are four microphones, allowing you to record in surround sound, and Nokia has included a bass filter that lets you cut out low-frequency audio that could distort voices and other higher frequency sounds.
READ MORE: Stuff's Guide to Photography: What is bokeh – and how do I get it?
Windows Phone gets better
The Lumia Icon came with Windows Phone 8, but the Lumia 930 offers the 8.1 edition of Microsoft's OS. A .1 update might seem small, but there are a number of useful tweaks stuffed in: the Start screen is more fluid and customisable; there is now a proper notification pane (!) that can be accessed by swiping down on the Start screen; and there's of course the Cortana personal assistant, Microsoft's voice-activated answer to Siri and Google Now.
Cortana isn't officially available yet on UK Windows Phones except in beta, so we can't say for certain quite how well it (she?) works – but the feeling we get from using the 930 is that, slowly but surely, Windows Phone is improving to a level where it can now look Android and iOS in the eye. Except when it comes to apps.
The fact is, if you buy a Windows Phone handset you don't have access to anything like as many apps as you would on an Android or iOS device. There are plenty available, including some of the big names such as Instagram, Vine and Spotify – but Windows Phone remains, and probably will remain for some time, the poor cousin of Android and iOS in this regard.
READ MORE: Windows Phone 8.1 review
Nokia Lumia 930 verdict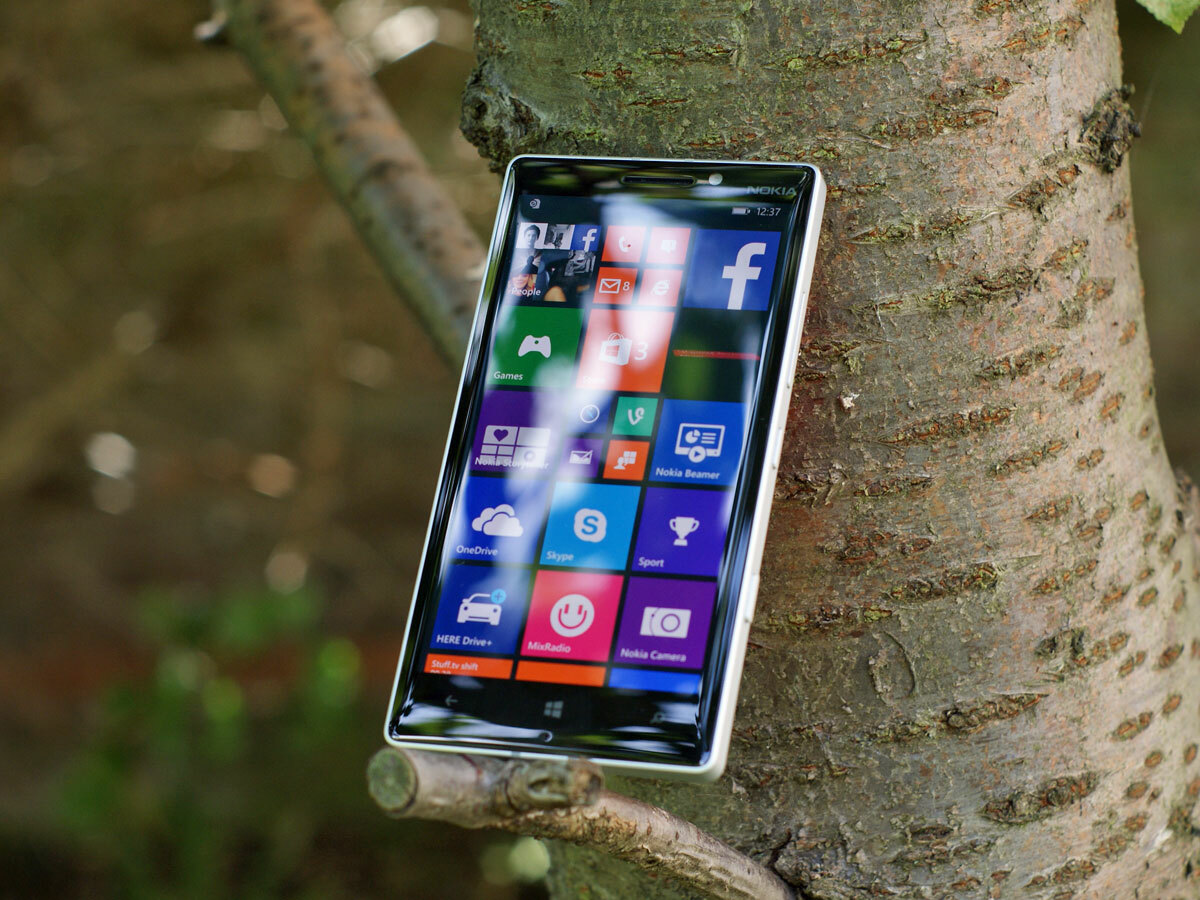 We liked the Lumia Icon a lot, and we like the Lumia 930 even more. It doesn't make any drastic improvements to key elements – the screen, camera, performance are all the same – but the inclusion of a wireless charger and Windows Phone 8.1 out of the box make it a better buy. It doesn't have as much raw power as top iOS and Android phones, nor access to their wealth of apps, but it's the best Windows Phone yet.
Stuff Says…
Great camera and wonderful screen – it's the best Windows Phone yet
Good Stuff
Superb PureView camera
Beautiful OLED screen
Super solid build
Bad Stuff
Windows Phone still app-deficient