QNAP TS-212P NAS review
Has QNAP got the NAS nous to take on Synology's supremacy of home network drives? It sure has.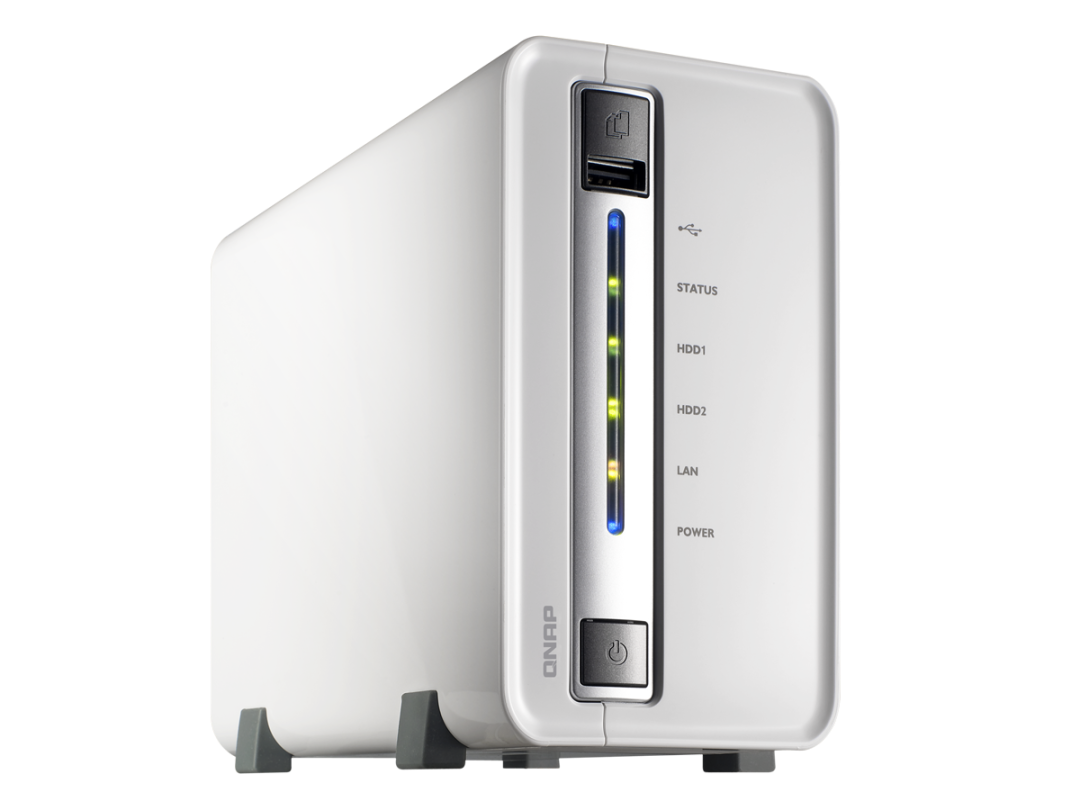 We've grown to love NAS drives, the mini-computers that draw very little power but let you do lots of cool internet things, such as running a server, or accessing your files from afar, or downloading torrents overnight.
Synology has rightfully earned its crown as the king of all things NAS, and we love its DS213J – but the lesser-known QNAP has been sneaking up as a serious contender to the throne, like a little square white assassin.
The White Stuff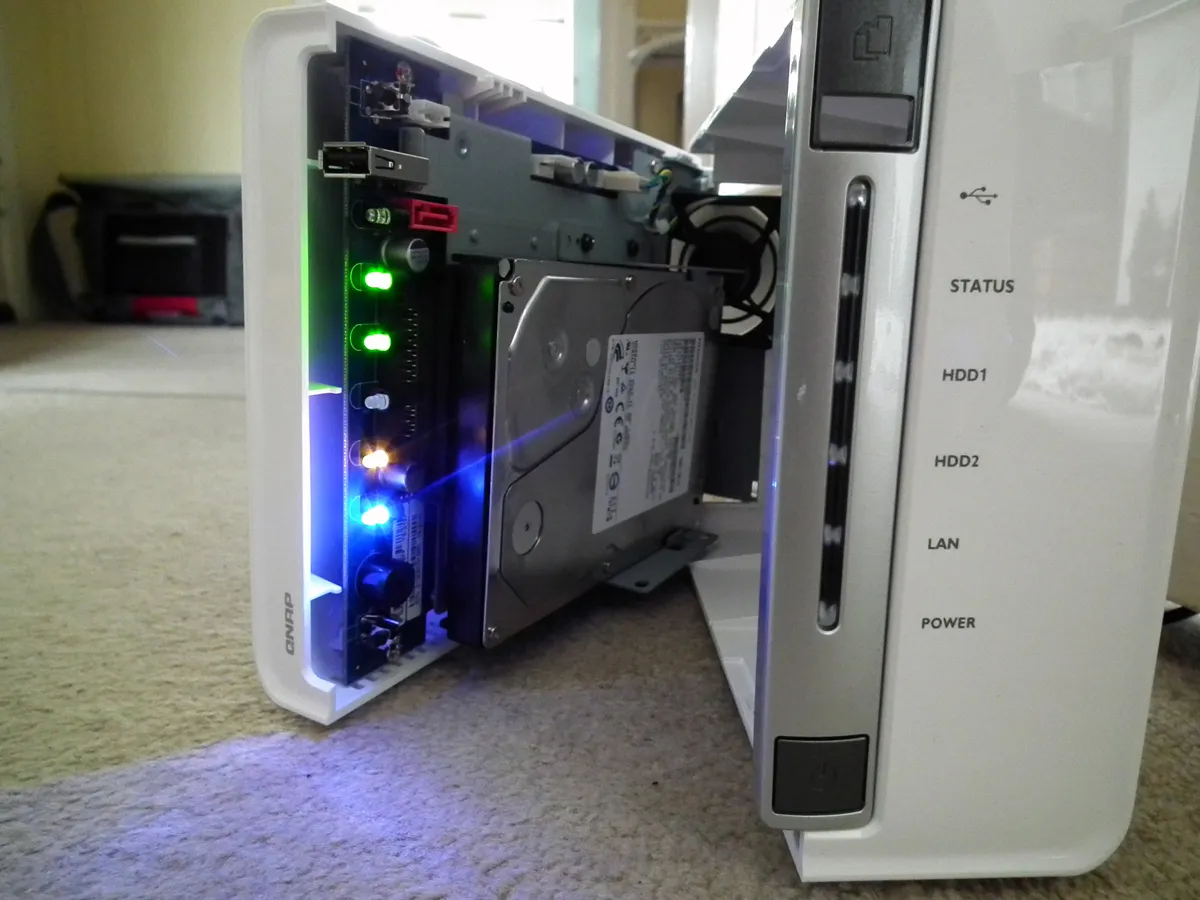 Home NAS drives of the last few years have tended to be little white boxes, and the design of QNAP's TS-212P doesn't deviate from this – in fact, it looks eerily similar to the Synology DS213j.
It's rather easy to pop open and install the first drive, but if you want to fit a second you'll need to make use of a pair of SATA leads. It's a bit fiddly and something of a pain if you're regularly going to be swapping your hard disks. We like the overall design, though – the silver strip of LEDs at the front gives it a modestly powerful look, and it runs nice and quietly.
Easy Peasy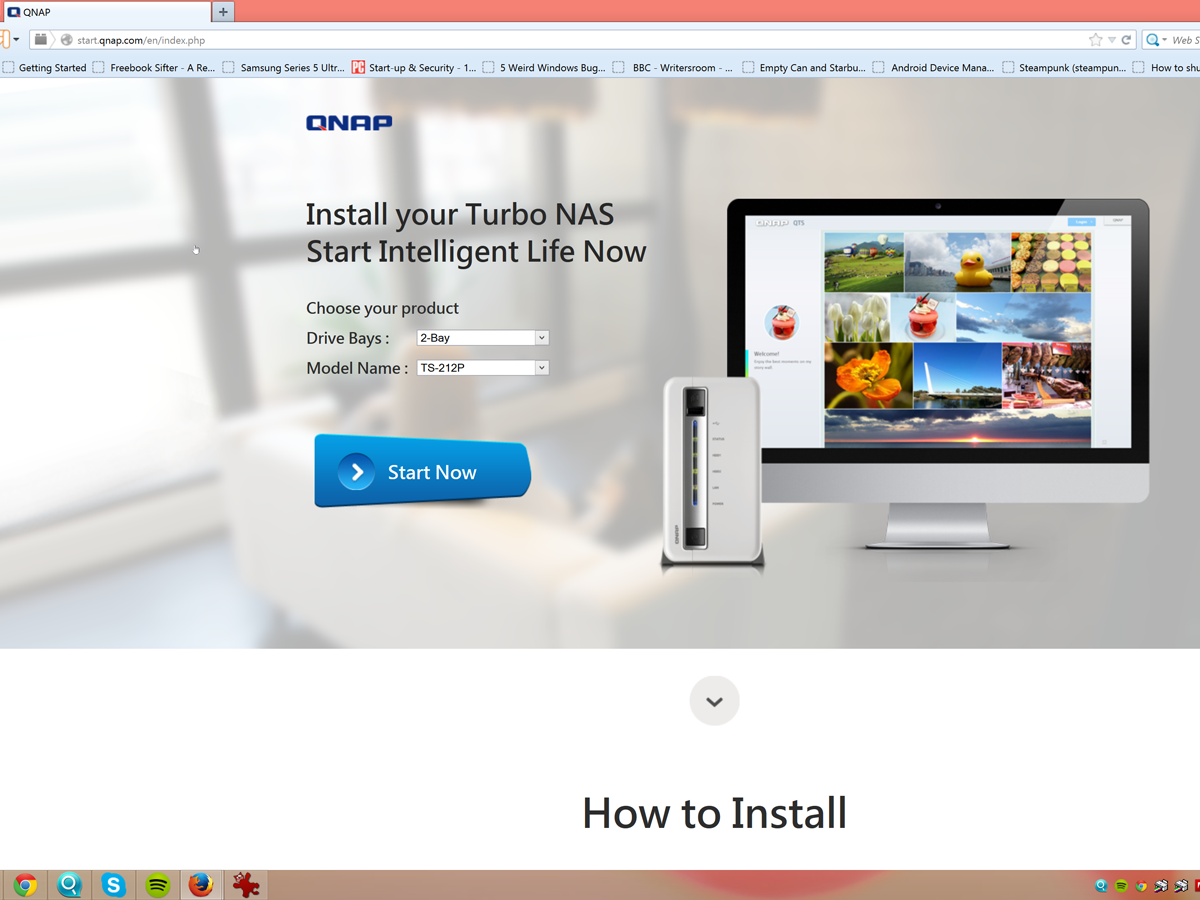 QNAP has done a great job of making its NAS drive easy to setup and use. Once it's plugged into your router via an ethernet cable it's simply a question of opening a website, which gives you a detailed step-by-step and provides relevant software downloads.
For setting up the cloud features a QR code is supplied, which still makes us feel all childishly giddy. It's impressively user-friendly, and it's a great first step into the often overwhelming world of NAS.
Join the end of the Q
Once the drive's ready you can access it via the Qfinder software.
This straightforward program can be used to configure the NAS, and it takes you to its dedicated web page, which is nicely designed and features multiple Android-style homescreens. From here you can access even more settings, such as power configuration and users, and add those all-important apps. Again, we love how simple it is in its layout and features.
Plumbing the depths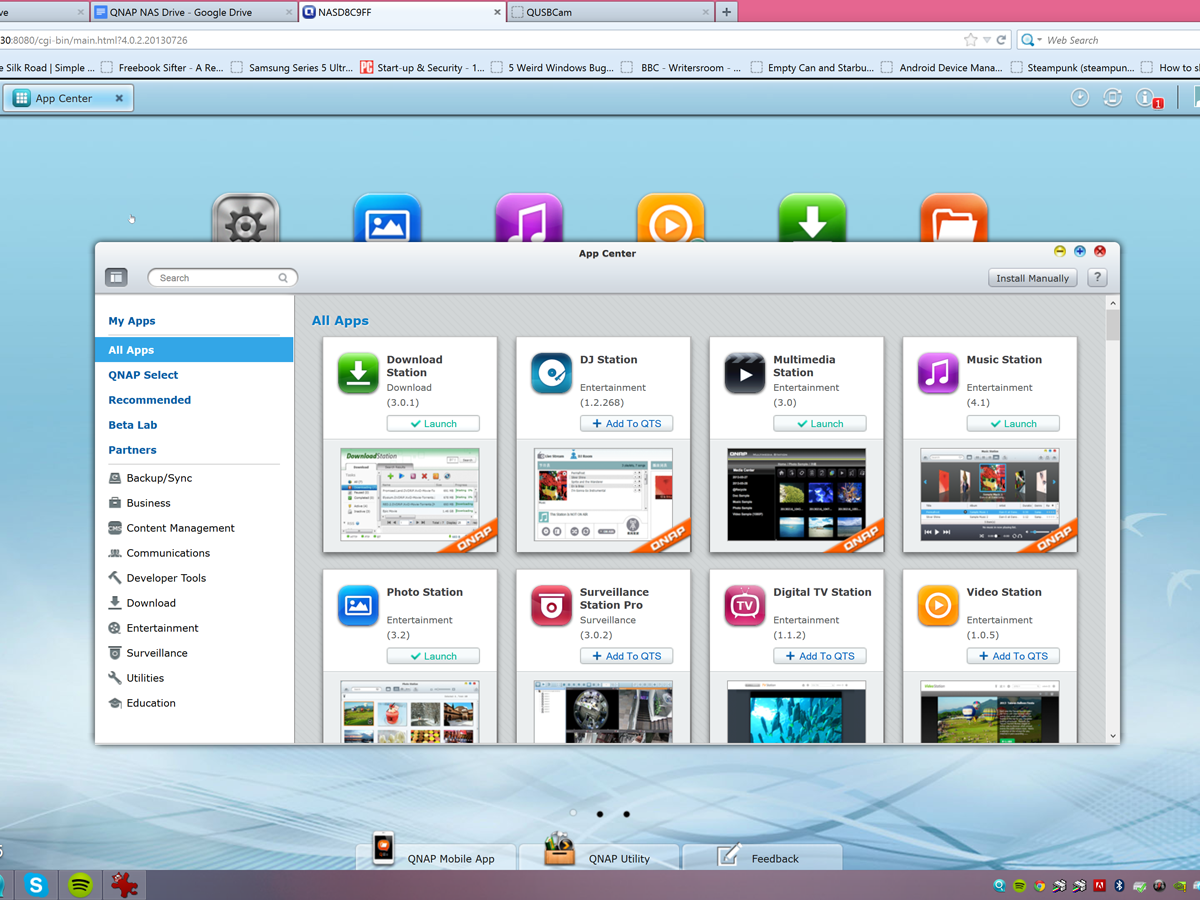 Installed by default are Photo, Music, Video, Download and File Stations, which do the respective things, with Download Station pulling in (only legal, of course) torrents while your computer's switched off.
There's a trove of additional third-party apps to download, too, such as one for Google Drive uploads, which we love since we discovered Google Plus' Auto-Awesome photos, and even a lawsuit-bating version of Super Mario Bros that runs from the NAS drive itself. On top you'll find the usuals, such as WordPress and Drupal servers. It's got everything you're likely to need.
Clouding the issue
Cloud access is a big selling point for NAS drives, and we're pleased to say that setting up QNAP's internet access is a doddle. It's simply a question of registering an account, and from here you're given a web address for a page that can be accessed via any browser on the planet. There are also iOS and Android apps for playing music and browsing files stored on the NAS drive, so you're never too far from your files.
USB business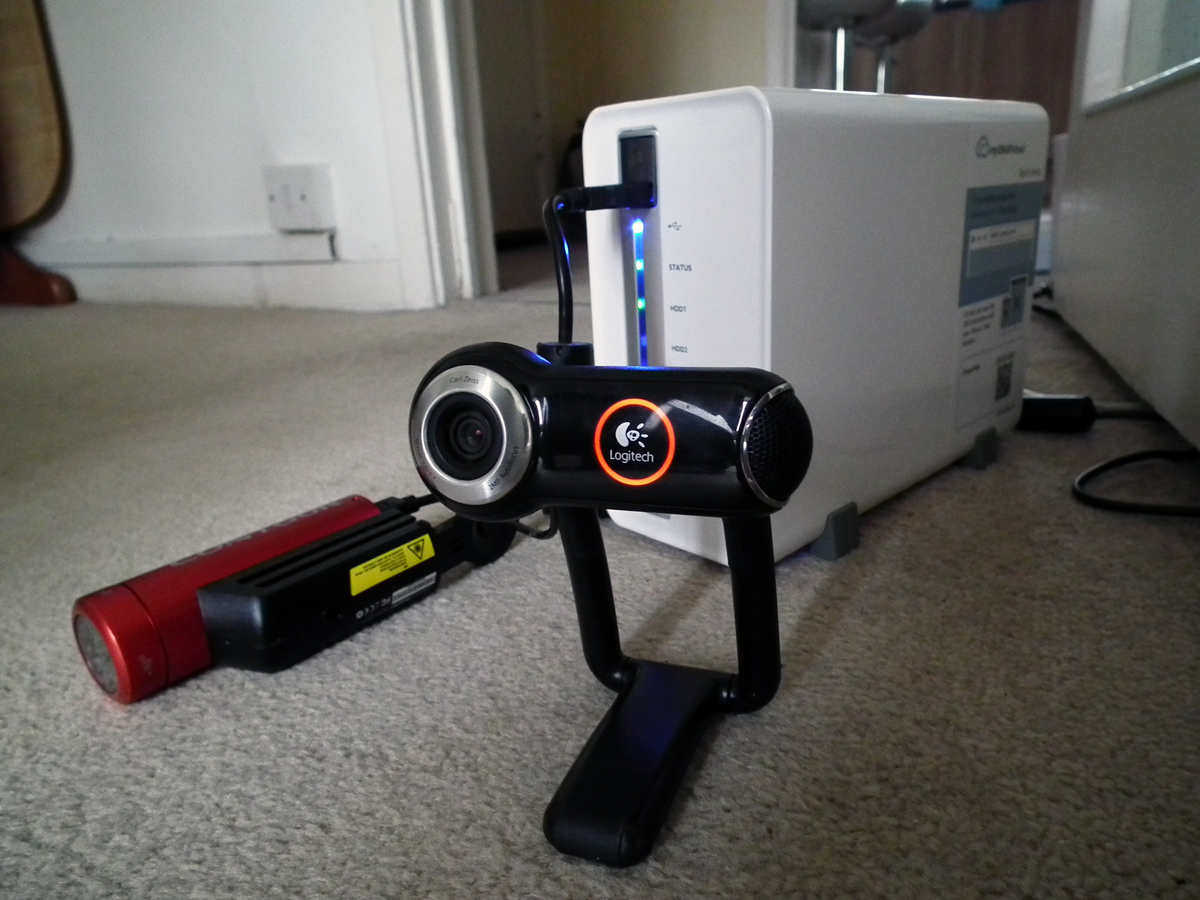 A USB port is provided on the front of the drive for quickly copying files from drives and cameras, which can then be accessed via any connected PC or smartphone. It also supports USB webcams so you can create a lo-fi surveillance system. They're both common features on NAS drives, but it's nice that QNAP has given us a couple of USB 3.0 ports and the webcam features are easy to apply.
Versus Synology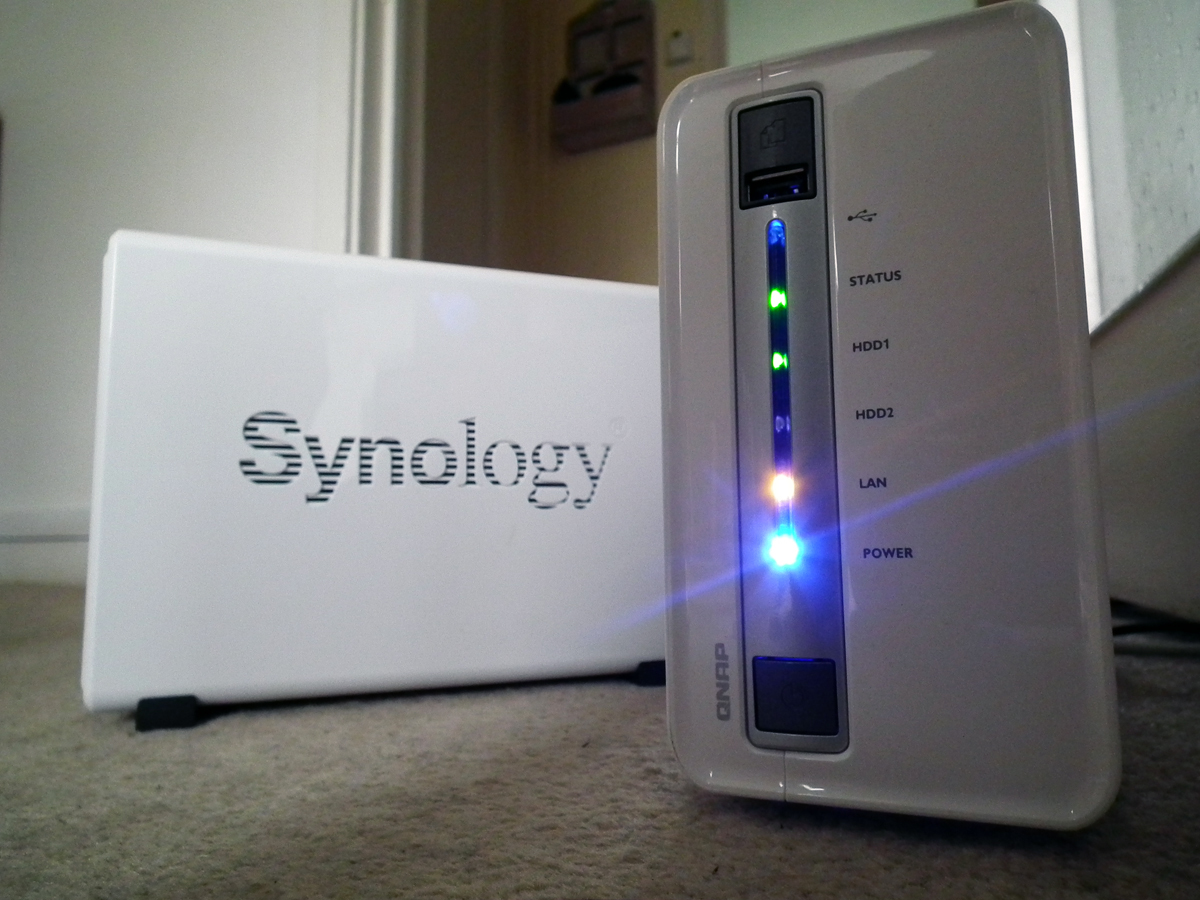 Synology is QNAP's biggest competitor, and the entire experience feels so similar that we wondered if one was a rebranded version of the other. It's not, though.
As much as we love the Synology DS213J's geekery, it's also its biggest downfall as its DSM software can make things a bit fiddly and frustrating at times. QNAP has nailed the user experience here, and that's what matters most to casual NASers. If you want to run a custom web server or get into NAS hacking we'd recommend Synology's do-it-all drive, but for a simple home network hub we currently much prefer QNAP's NAS.
READ MORE: Synology DS213j review
Verdict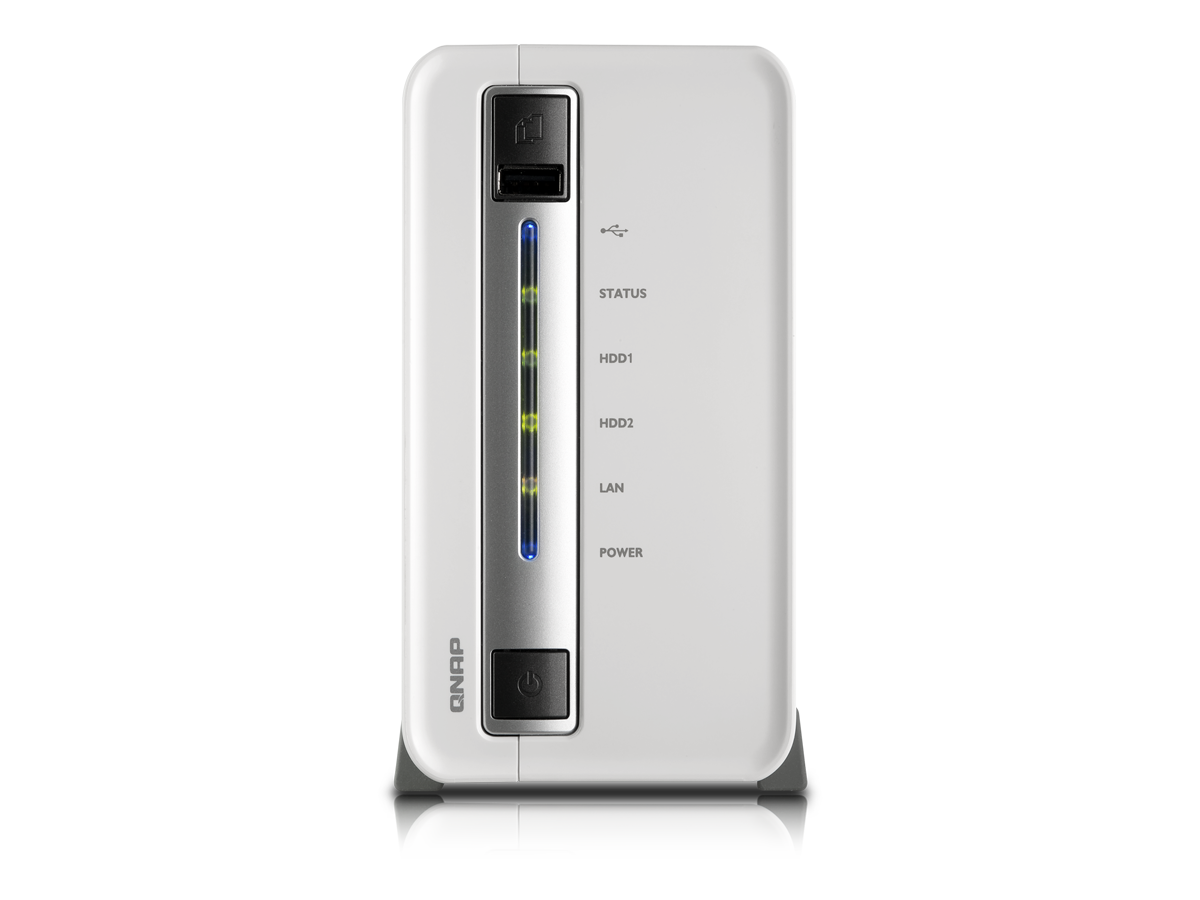 The QNAP TS-212P is a refreshingly straightforward entry in the complex business of NAS drives, and we love its ease of use and its array of useful available apps.
It looks nice enough, too, and it's kicked the Synology DS213J out of the little spot in the corner of the living room.
Synology is actually in the process of rolling out new software for its devices and there are a couple of interesting models we haven't yet seen – we're going to rectify that in the very near future, but right now you should look no further than the QNAP if you're after a solid but simple network storage device.
READ MORE: The 10 Best Geek Accessories in the World right now
Stuff Says…
A NAS drive with everything you'll ever need for a supercharged home network – and it's really easy to use
Good Stuff
Really easy to use
Well designed
Lots of useful apps
Bad Stuff
Adding a second drive is fiddly
Not as geeky as a Synology