Prevayl hands-on review: up close with Smart Wear
Each Smart Wear garment includes a small hidden pocket to store an all-important sensor inside
For years we've seen hundreds of iterations of smartwatches, fitness trackers and the odd chest strap promising to give us accurate insights and guidance to make us better, stronger and healthier.
However, it's not so common that a new company springs up and offers a different way of doing things.
Enter Prevayl, the Manchester-based brand which launched Jan 2022 aiming to create Smart Wear that looks like high-end gym wear, yet each garment includes a small hidden pocket to store an all-important sensor inside.
Right now, Prevayl offers a bundle to get started consisting of either a tank top (£160) or sports bra (£170) which include the sensor. It sounds like a steep asking price, but all the fabric has been carefully engineered with tech in mind. Plus, once you have the sensor, there's no additional subscription required to make full use of the app — simply pop it into any Prevayl clothing.
Founder, Adam Crofts was frustrated with the lack of education around wearables and fed up with inaccurate data so decided to build a company that was part tech company, part fashion brand to create 'the connected wardrobe'.
We headed to a central London gym on a drizzly Wednesday morning, where we were briefed, given a production sample crop top and prepared for a gruelling workout to see what Prevayl is capable of.
Let's start with the clothing. Right now there are only three pieces available to purchase: a women's adjustable sports bra, a men's smart tank top and men's smart t-shirt.
We were testing a production sample of the sports bra and it was clearly a quality product, with a combo mesh back, snug fit and offering medium support.
The clothing isn't just a shell for the sensor though, the fabric incorporates stainless steel yarn containing electrodes which help collect data from the body. It sounds like that might be uncomfortable, well it's not at all and we totally forgot about it once we were into the swing of treadmill reps.
The size of a large butter bean, the sensor feels no heavier than a 50p piece and slots into the clothing securely.
It charges via USB-C and there's a little plastic protector to keep dust and debris out. It should last 10 hours, which should be at least a week's worth of workouts and takes 2-hours to charge fully. The sensor comes with a neat USB to USB-C charger which folds in half and connects magnetically.
Performance: The wetter the better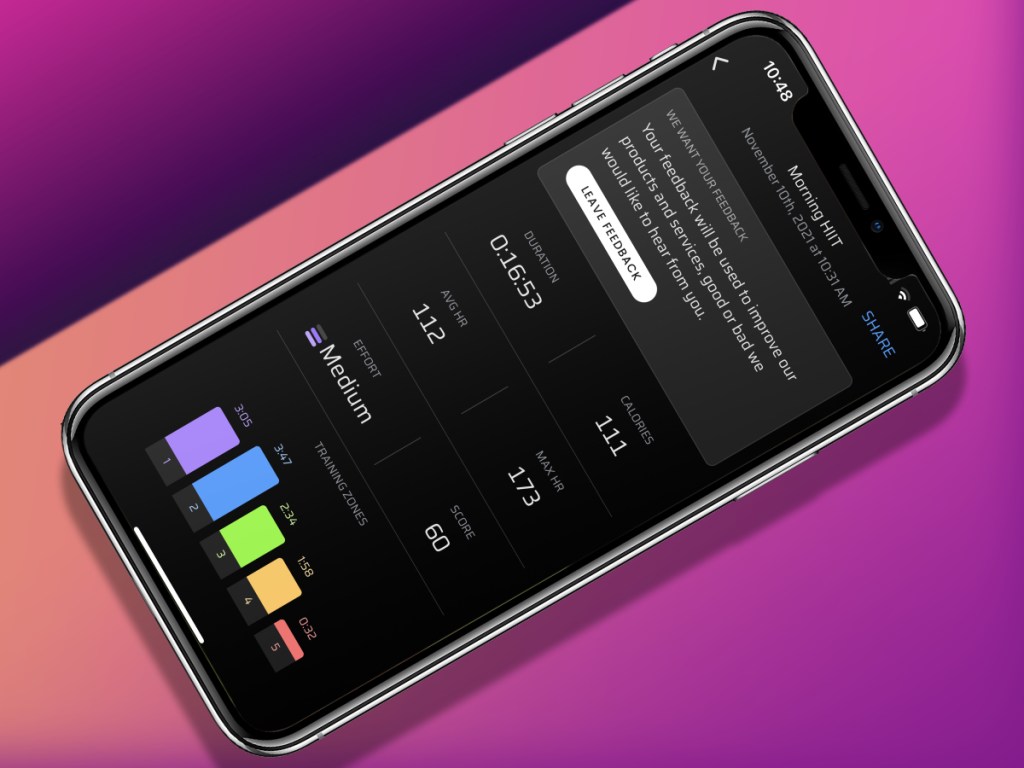 Despite being only the size of a butter bean, the sensor is capable of measuring clinical-grade ECG recordings, heart rate and training zones. Unlike many rival smart brands, it can also measure breathing rate via the chest cavity as well as breathing variability.
All this is recorded via the companion Prevayl app which offers a clear interface, colour coded zones and soon, the option to link with other users. When you open the app, you'll have the option to start a workout or simply take a recovery reading. Like most health apps, you'll set up by entering details such as weight, height, age and an estimate of how often you exercise.
The sensor also includes IMU (inertial measurement unit) which captures data about movements, so it'll be able to sense when you're stationary and cross-reference that info against all other biometric data to build a cohesive picture of your health.
We cast the app to a big screen, so everyone in the room could see how unfit we were! It was fascinating to see our heart rate in real-time and watch it yo-yo through the high-intensity interval training. Right now, there are 12 different sports that can be tracked on the Preyayl app.
The Prevayl team recommended wetting the fibres of the garment where the sensor sits as water strengthens the signal quality of the electrodes and helps to generate the most accurate readings, hence the slogan on the wall – 'the wetter the better'.
Early Verdict: Prevayl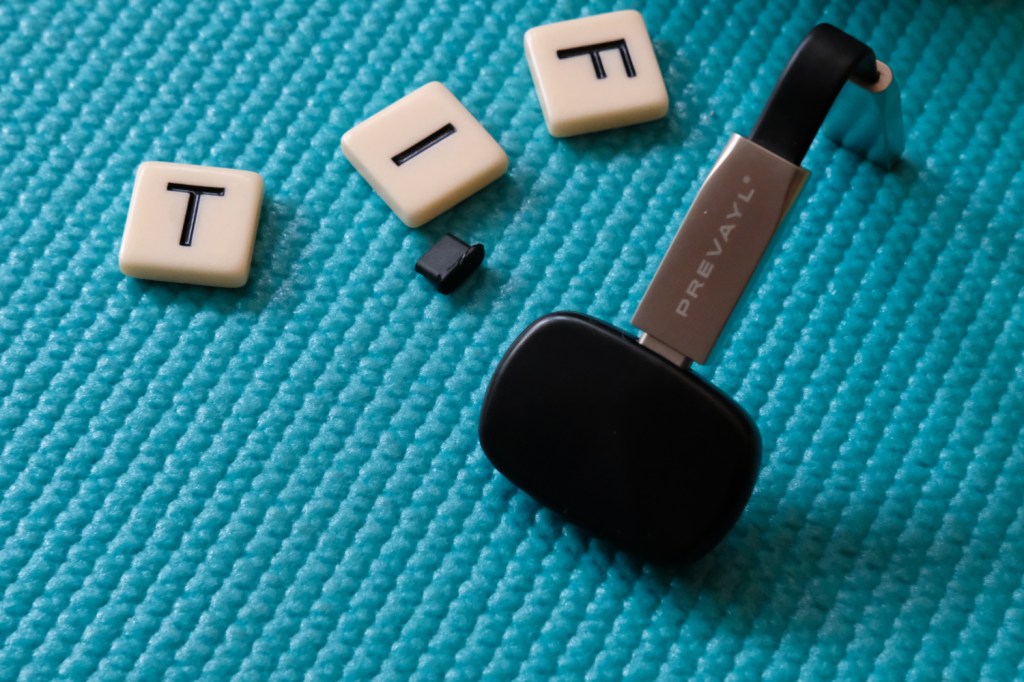 With advocates like Declan Rice and Paralympian Kadeena Cox, it's clear Prevayl is serious about attracting hardcore gym-goers and wannabe athletes (and real ones!).
The sensor is small, neat and well-designed, the app is clear and cohesive and the clothing, from what we can glean so far, is quality gear. We're just unsure whether locking people into a specific clothing brand is a wise idea, given people's existing loyalties to the likes of Nike, Adidas and Lululemon.
Right now, it's asking quite a lot. What about the data that we want to ascertain throughout the day? Most smartwatches offer versatility that allows us to wear one all day and not just when we workout.
Despite all this, Prevayl has big plans to launch a wider variety of clothing and even add sleepwear, and if the data proves to be more accurate than the competition then there's certainly room from something like Prevayl to, well, prevail.