Philips 55PFL8008 review
The Philips 55PFL8008 combines style, screen quality and sexy lighting to stunning effect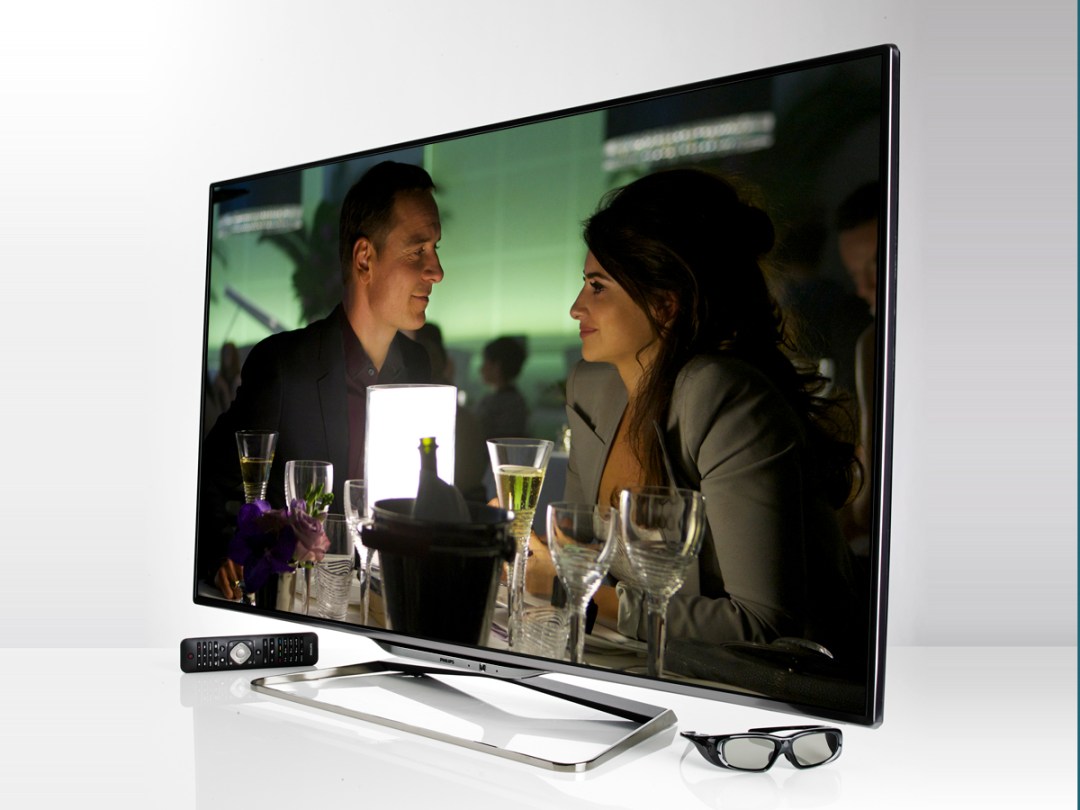 If you're going to spend a big chunk of cash on a big TV you could be forgiven for wanting one that not only performs brilliantly, but does so with a bit of flash and flair. If that's your bag, this Philips is your TV.
Trip the Ambilight fantastic
The big feature here is Ambilight, Philips' semi-magical tech that projects a colourful glow that matches the onscreen action on to the wall behind your TV to make films more immersive and turn your lounge into a colourful light show.
It's far from the 8008's only selling point, though. For starters this 55in set certainly looks the part with its wafer-thin profile and super-skinny brushed-metal bezel. A dual-core processor makes short work of the TV's sometimes bemusing menu systems and there's a dinky Skype camera hidden away near the bottom. The remote, meanwhile, has a QWERTY keyboard on the back to aid TV-based web browsing.
Lights in every Hue
Standard Ambilight not flashy enough for you? Splash out on some Philips Hue bulbs, lamps and light strips, then sync them to match the action on the TV. Completely unnecessary, but well and truly awesome.
But is it any good?
Performance-wise the Philips is superb, with smooth motion and bags of detail, clarity and contrast; this set picks out the subtlest details in dark scenes that others struggle to unearth.
Watch some 3D and you'll be hooked – there's a gorgeous sense of depth, but it's easy on the eyes, too. Some – including us – will find the glow of Ambilight immersive, but others may feel it's just a gimmick. Have no fear – you can always switch it off.
Smart features aren't as advanced or wide-ranging as the best, but there's a decent smattering of VOD, including the likes of BBC iPlayer, Netflix and the excellent Blinkbox.
Verdict
We're big fans of Ambilight, but there's no way we'd pay £1950 for a rubbish telly just for the accompanying light show. But the fact is that even if you took that feature away the 55PFL8008 would still be a brilliant TV, and that's why it gets a place in our Top 10 list of the best TVs in the world right now.
Stuff Says…
The Philips trips the light fantastic with its great picture and Ambilight tech
Good Stuff
Ambilight is beautiful
Great all-round picture
Sexily slim, brushed-metal design
Bad Stuff
Not as smart as some
Menus could be clearer