Panasonic Lumix GH5 Mark II review
Panasonic's flexible hybrid learns some new tricks
When the original Panasonic Lumix GH5 arrived in 2017, it took the mirrorless camera world by storm.
Back then, there weren't many cameras that matched its versatility. The GH5 was small, lightweight and affordable. It recorded high quality 4K video, took killer photos and could handle inclement weather.
Four years on – and with no shortage of such cameras – the arrival of an updated GH5 Mark II doesn't feel so momentous. And that's an impression which only gets stronger when you inspect the specs and features, because the Mark II is mostly unchanged from the original.
We know, we know: if it ain't broke, there's no need to fix it. But Panasonic has also made some small changes – and one major feature addition – while keeping the GH5 Mark II cheaper than the original cost at the time of its launch. Does this add up to another marvellous mirrorless model from Panasonic? Let's find out.
Design: Swerving the changes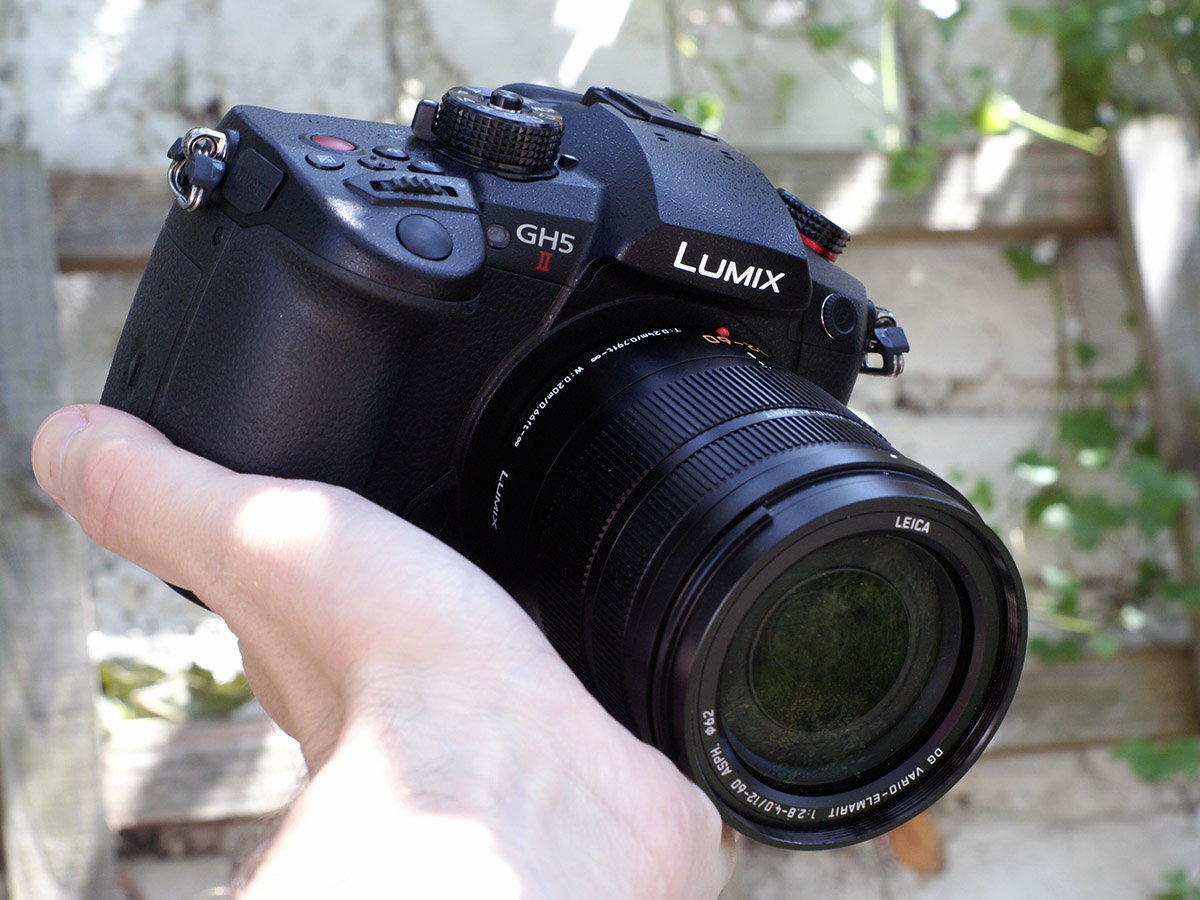 The Mark II is the spitting image of the original GH5, so it's no surprise to find it comes with the same sturdy build quality. There's a magnesium alloy frame to cope with life in the field, as well as weather-sealing to keep rain, dust and sand out of its vitals. So far, so good.
The DSLR-inspired shape is a classic among camera engineers for a reason: it works. The big, rubberised grip sits securely in your hand, while peeping through the OLED viewfinder feels comfortable. The EVF offers both 60fps and 120fps refresh rates, for lag-free framing. There's also a fully articulated touchscreen which can be tilted in almost any direction, including fully forward – a major plus for vloggers.
The camera's handling is excellent, with important buttons and dials thoughtfully placed, including the all-important video stop/start button, which is large and red. A thumb-stick on the back is used to navigate on-screen menus and set the autofocus area – or you can use the touchscreen to carry out the same task (and adjust certain other settings). So Panasonic hasn't broken the mould in any way with the design. If anything, the company has simply reused the GH5 mould – and that's no bad thing.
In terms of connectivity, things have changed a little bit and for the better: the USB-C port can now be used to charge the battery internally and as a constant power supply. Otherwise, it's as you were with the GH5. There's Bluetooth 4.2 and 5GHz Wi-Fi, headphone and mic ports, dual fast SD card slots and a full-size HDMI output capable of transporting 4:2:2 10-bit video to an external recorder.
Features: Stream a little stream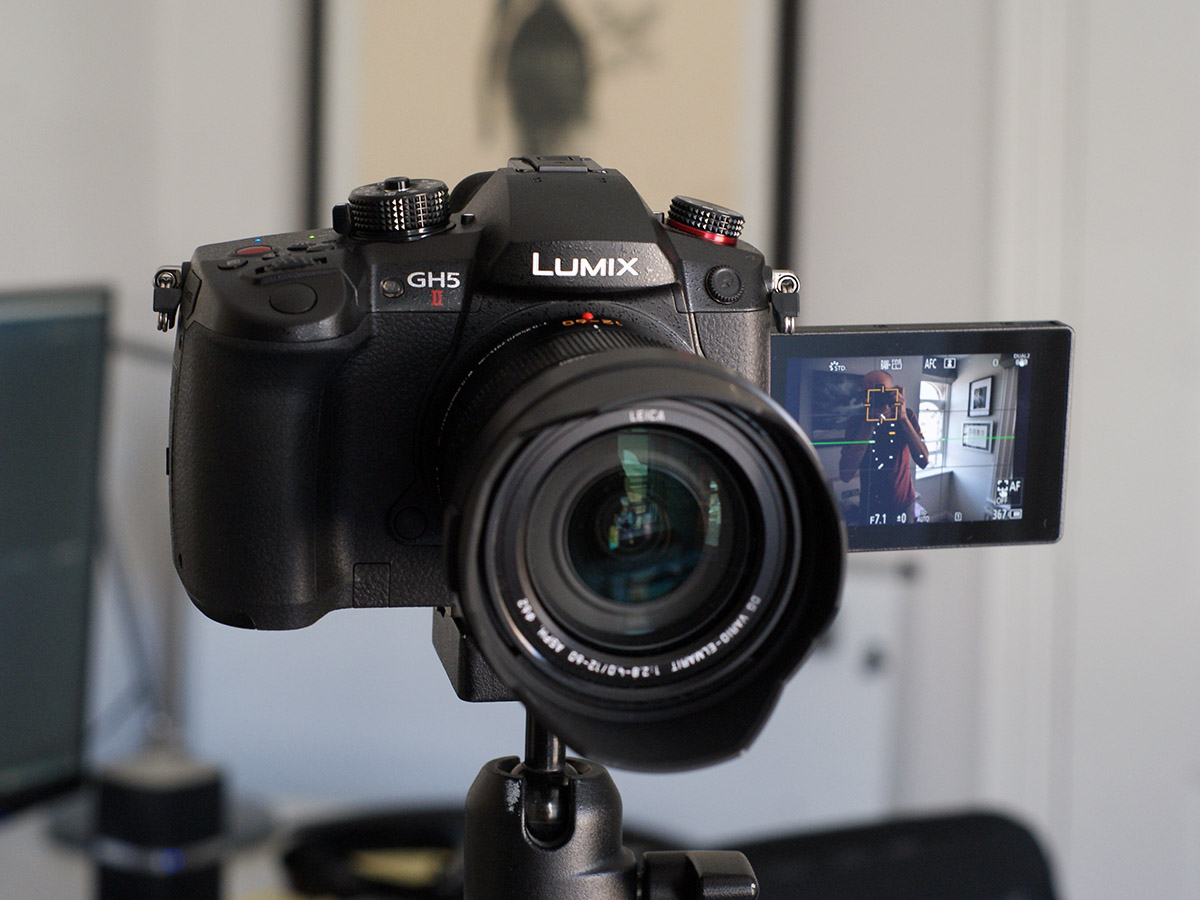 Remember that major innovation we mentioned? It's built-in wireless live streaming – which isn't available on any other mirrorless camera at the time of writing. The GH5 Mark II uses the RTMP/RTMPS protocol, which works with a wide range of platforms. Two of the most popular – YouTube and Facebook – are baked right in. Wired live streaming isn't available at launch, but Panasonic says it'll be added in a future firmware update.
Each stream needs to be setup through the Lumix Sync mobile app: after pairing your phone with the GH5 Mark II and connecting it to a Wi-Fi network, then setting quality and privacy settings, you hit a big red on-screen button and it starts. Video quality is capped at 1080p/60fps when live streaming, but will automatically adjust itself as necessary. Using a smartphone as a 4G hotspot, for instance, resulted in our Facebook Live stream dropping to 720p.
Even if you can't share your activities in glorious 4K, we found the video quality to be good. Panasonic is hitching itself to a trend that it believes will continue to gain popularity. Only time will tell if live streaming is a flash in the pan – but there's plenty more going on with this camera besides.
The Depth From Defocus (DFD) autofocus system has been retained from the original GH5, with a few improvements. The GH5 had eye recognition, but the GH5 Mark II will also identify heads, bodies and animals and track them. In our experience, the system works pretty effectively, especially with humans. That said, DFD isn't as fast or accurate as some of the other AF systems out there, particularly in low light.
The GH5 Mark II's battery has a slightly higher capacity than the original model's, but battery life remains roughly the same. Panasonic claims you can take up to 400 photos or record around one hour of 4K video footage on a full charge. That's a decent showing in our book, especially now you also have the option to use the USB-C port as a constant power supply.
Image quality: Video tasty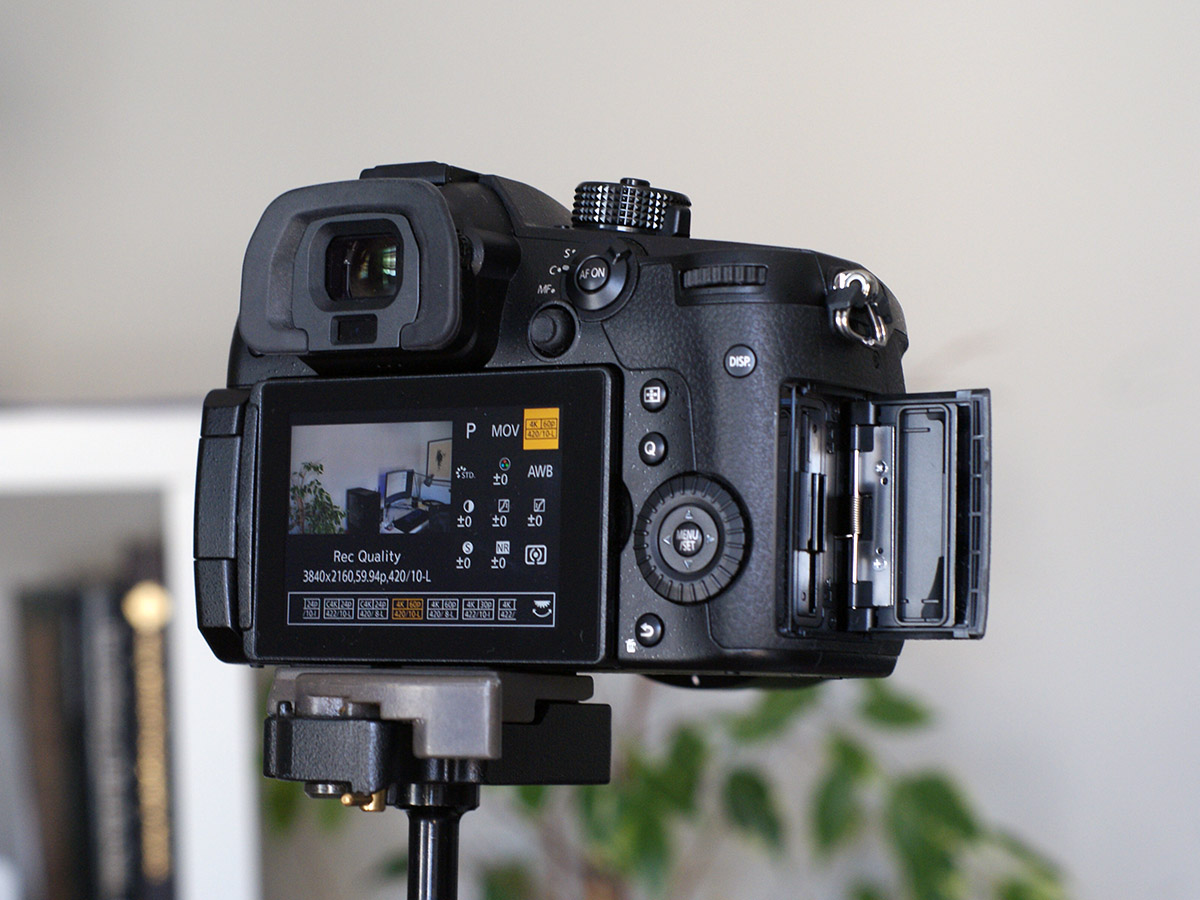 The GH5 Mark II is a fantastic all-rounder, though its skill set skews more towards video capture than stills. Compared to its predecessor, the Mark II's imaging abilities haven't changed a great deal: there's the same 20.3MP Micro Four Thirds sensor – albeit with a freshly applied anti-reflective coating to reduce flare – and you get the same clean colours and fine detail in your shots, particularly in good lighting conditions.
The small sensor size does limit low-light performance somewhat, but the 5-axis in-body image stabilisation helps out in tricky conditions. The camera can capture full resolution stills at a respectable continuous rate of 12fps, while its 6K Photo and 4K Photo modes allow 30fps and 60fps bursts respectively – though at a lower resolution and without the option to shoot in RAW.
As for footage, there's a lot for budding videographers to delve into, with a wide choice of formats, frame rates, bit rates and resolutions. Up top there's 10-bit C4K and anamorphic 6K that looks utterly pristine in terms of colour depth and clarity, while slo-mo seekers can record 1080p at up to 180fps for silky smooth playback. Compared to the original GH5, there are a few extra options here, but probably not enough to make existing owners trade in the old model for the Mark II.
Video clips look lovely right out of the camera, but for video pros and tinkerers the inclusion of HLG and V-Log picture profiles means post-production colour grading is easy. That 5-axis in-body image stabilisation helps keep things rock-steady during recordings, and Panasonic says it's been slightly improved over the original GH5's setup. All the sample clips here were shot handheld, so you can be the judge of how well it works.
Panasonic GH5 Mark II verdict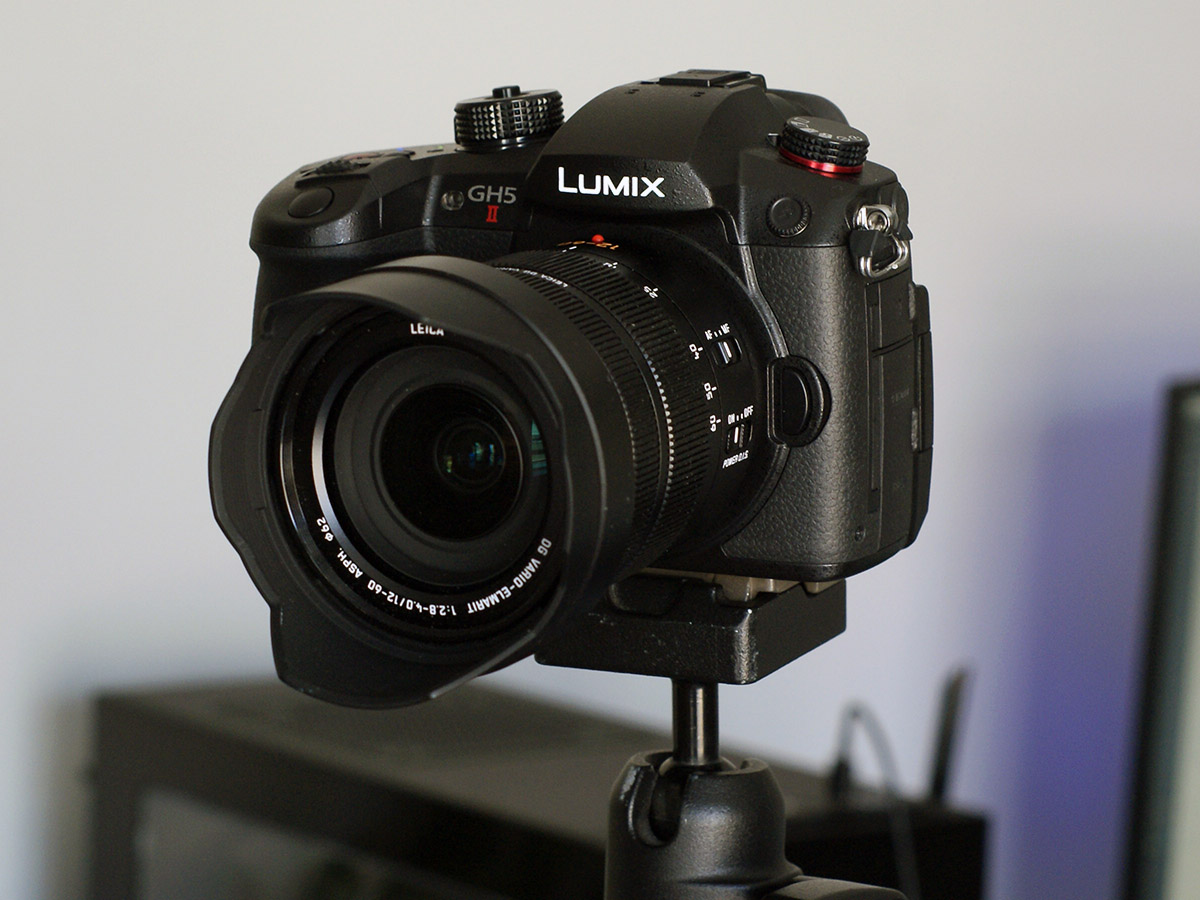 If you already own the original GH5, there are few reasons to swap it for the new Mark II. Image quality is virtually identical and the improvements are incremental rather than revolutionary. If live streaming is a game changer for you, there might be a case for upgrading – but otherwise it makes more sense to stick with the older model. It's still a great camera and Panasonic has no plans to retire it just yet.
For anyone else, though, this is a great mirrorless camera that can do it all. Sure, its stills performance is solid rather than transcendent and its AF system could be quicker. But with superb video performance, a compact design and excellent handling, the GH5 II is one of the best all-rounders out there. It's also cheaper than the original model was at launch – and while it's still fairly pricey, the Mark II is great value for money.
Tech specs
| | |
| --- | --- |
| Sensor | 20.3MP Live MOS |
| Lens mount | Micro Four Thirds |
| ISO range | 100-25600 (extended) |
| Continuous shooting speed | Up to 12fps |
| Video recording | 4K up to 60fps, 1080p up to 180fps |
| Screen | 3in TFT touchscreen, 1.84m dots |
| Viewfinder | OLED, 3.68m dots |
| Connectivity | USB-C 3.1, 3.5mm mic in, 3.5mm headphone out, 2.5 shutter release, HDMI, Bluetooth 4.2, Wi-Fi a/b/g/n/ac |
| Dimensions | 138.5 x 98.1 x 87.4mm |
| Weight | 727g (inc. battery and memory card) |
Stuff Says…
One of the best hybrids around just got a little bit better
Good Stuff
Huge range of video options
Solid build and good handling
Only mirrorless camera with live streaming
Bad Stuff
Few reasons to upgrade from original GH5
AF system isn't the most advanced