Panasonic DMP-UB900 review
Watch out, Netflix. This 4K Blu-ray player could be the future of home cinema.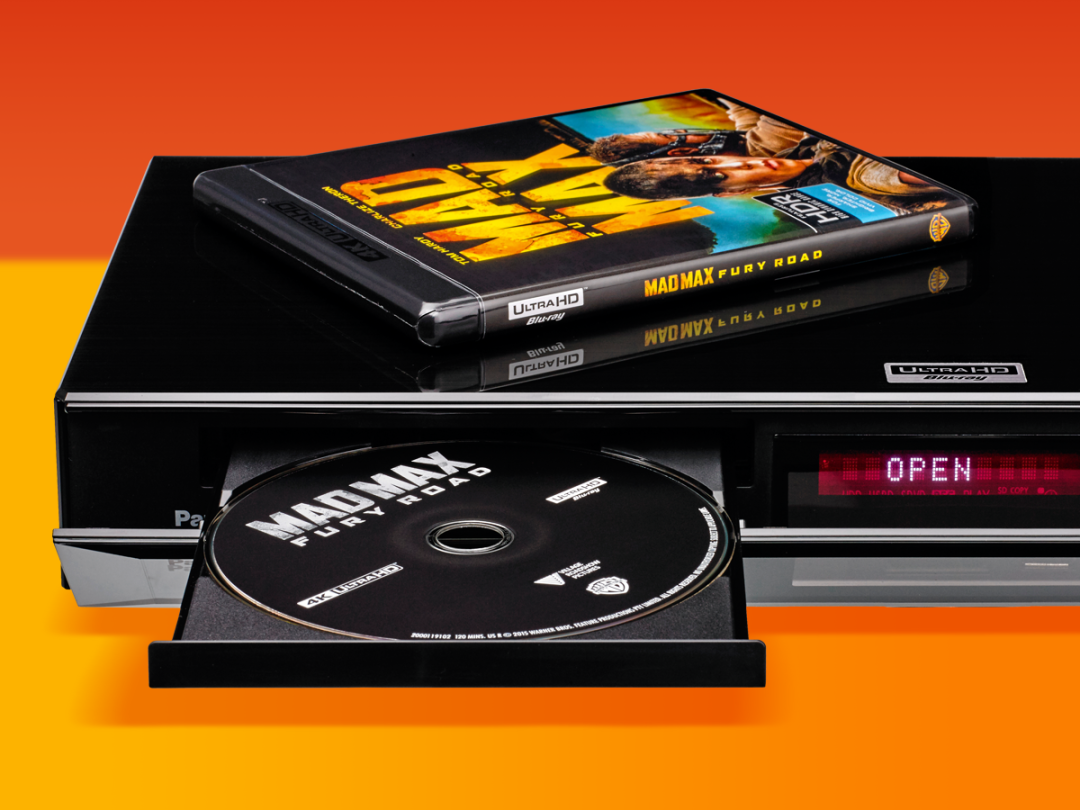 VHS! DVD! Blu-ray! It lives, it dies, it lives again. Each new format made home entertainment more awesome than the last, which was great for anyone whose favourite place in the world is right in front of the telly. Get ready for another revolution, this time with UHD Blu-ray.
UHD stands for Ultra High Definition, because it offers a much higher (ultra higher) resolution than the 1080p standard you get on Blu-rays and most TVs out there. Four times higher, to be precise, which is why 'UHD' is also known as '4K'. You get a resolution of 3840×2160, which is roughly 8.3 million pixels. Perfect for the latest TVs, the best of which are all 4K-compatible.
It wasn't long ago that the existence of UHD Blu-ray was a myth. Online streaming services took off in a big way and the idea of a new physical format seemed to fade further into fantasy with every passing day. Then UHD Blu-ray discs landed at Stuff HQ, along with a fancy machine that can play them: the Panasonic DMP-UB900.
And guess what? We love it.
Tom Hardy probably exfoliates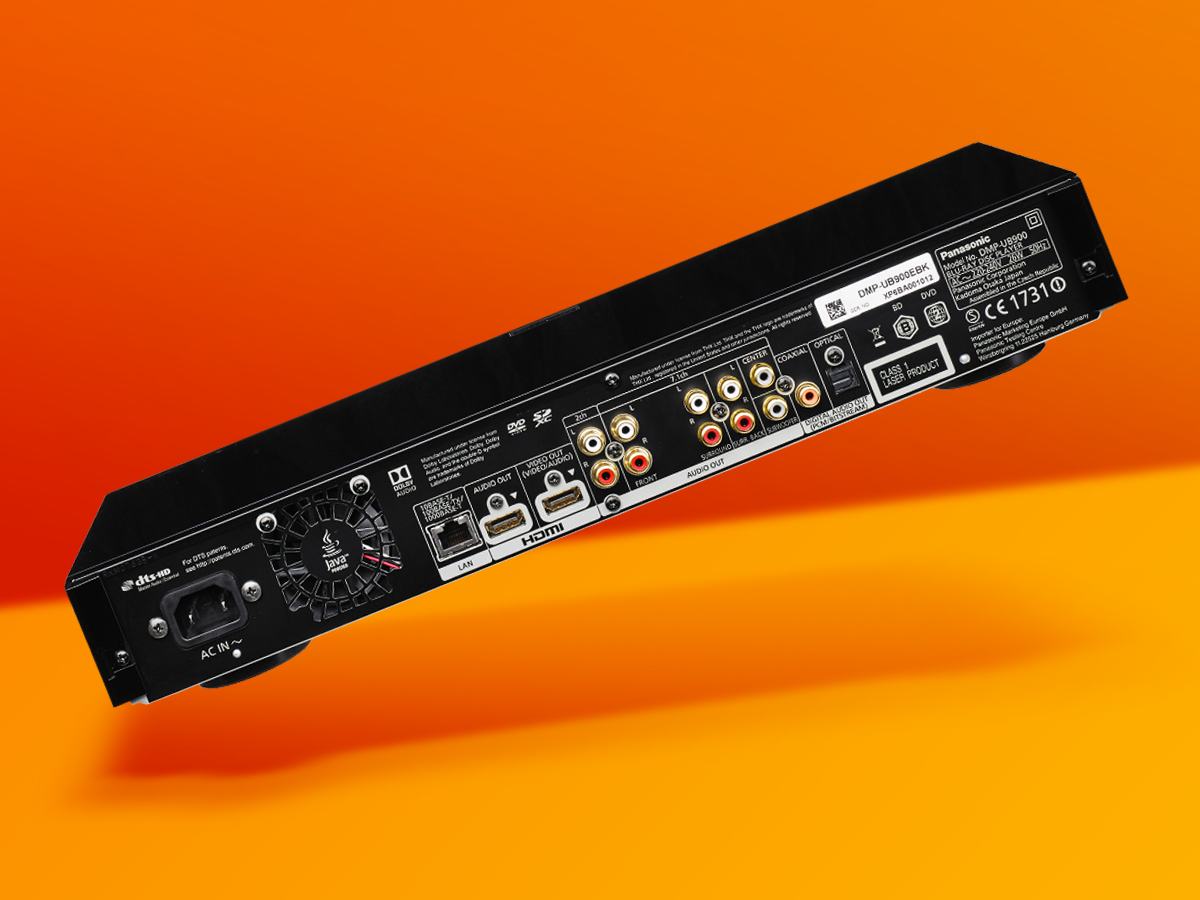 Buckle your seatbelt, Dorothy, because Kansas is going bye-bye. UHD Blu-rays look eyeball-meltingly beautiful. For starters, the level of detail and clarity is a revelation. Imagine having your windows blasted with a pressure washer and looking through them with a magnifying glass. From the strands of somebody's hair to the fingerprints on their windscreen, textures are effortlessly apparent.
If you've ever wondered if Tom Hardy exfoliates, this is your chance to find out. We're quite sure he does.
Enhanced resolution is what you get on a standard 4K TV, but the Panasonic DMP-UB900 is capable of more. It can also handle HDR, a technical standard on UHD Blu-rays. This stands for High Dynamic Range, which means higher peak brightness, stronger contrast, and a wider range of colours, and takes video performance even closer to what your eyes can actually see.
The Panasonic will only bring out the big guns if your TV is HDR-compatible, though. You'll need one of the top-tier TVs from 2015 or 2016. Get one of those and the UB900 puts out in HDR 4K makes everything else look dull. Now you can make out more detail in bright and dark areas at the same time.
Boom! Shake the room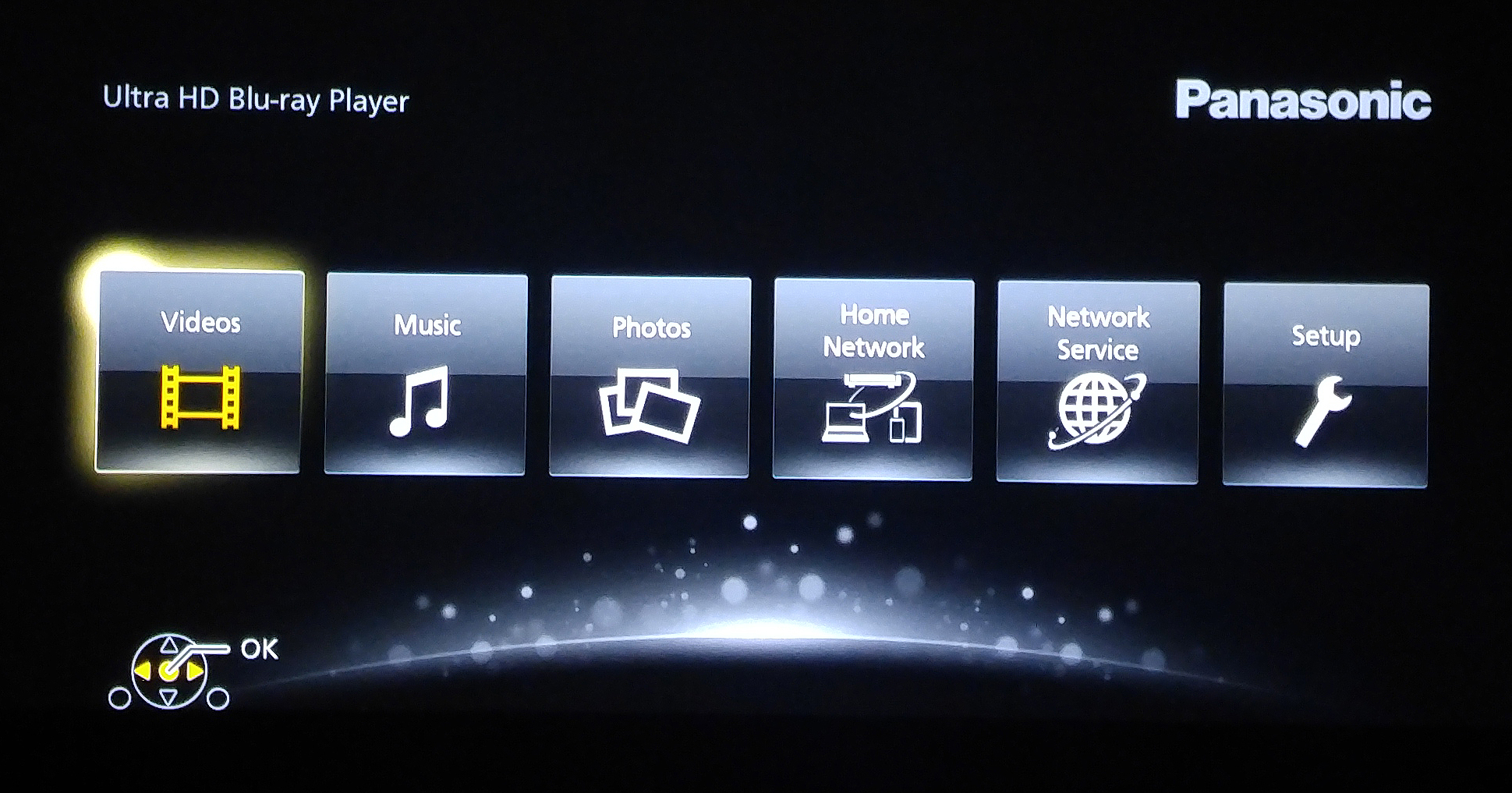 The best test of this is to watch some explosions (as if we need an excuse to watch explosions). HDR elevates them from flat clouds of orange to lethal balls of fire. Now you can make out the shape of the flames as gas ignites and expands. Orange is split into reds and yellows, burning at different intensities. Flecks of ember burn with enough brightness to make you wince.
It is possible to stream 4K on Netflix and Amazon Video, but UHD Blu-ray is on a whole other level. Higher bit rates and less compression means the image is cleaner and better defined. Textures are sharper and shading is more gradual, especially in darker scenes where streamed video usually struggles with subtleties. Motion is noticeably more stable. Colours are a lot more expressive too, especially when you factor in the HDR.
There is no HDR on Netflix, and very little on Amazon – and what there is doesn't even come close to high-fiving your retinas in the same way that this UHD Blu-ray does. Of course, a comparison to streaming is moot if you don't have great internet at home. Netflix needs a minimum of 15mbps to stream 4K, while this Panasonic is happily offline, with no buffering or stuttering whatsoever. Another 10 points to UHD Blu-ray.
A new format? Is it a funky new shape?
Alas, no. UHD Blu-rays take the form of familiar 12cm one-side-shiny discs, which means the Panasonic DMP-UB900 looks like all the DVD and Blu-ray spinners before it. It's a sturdy metal box that will sit under your TV, ignored by everyone but your cat.
Its metal-effect shiny plastic coat is a decent attempt at a premium vibe. Not that your houseguests are going to notice anything but the remote, which has fancy backlighting. It's easy to use and clicking through the menus is never a chore.
A nice touch is the front, a springy flap with a two-way mirror finish. It hides a disc tray, USB port and SD card slot but allows a small display to shine through with greetings and time. There are plenty of connections: twin HDMI, digital optical and coaxial outputs, plus two and 7.1-channel analogue outputs.
Ethernet gets you online, but there's dual-band wi-fi too. DLNA lets you can stream stuff from networked computers and NAS drives. Miracast lets you mirror your phone or tablet's screen. Getting online gets you apps like BBC iPlayer, Amazon Video and Netflix. As you'd hope from a 4K player, those last two stream 4K video too.
What can you watch?
The great thing about having a physical format is that you can play and build your collection offline. At launch in early April the UK will see a small selection of titles from Fox, Sony and Warner. There are some excellent ones like X-Men: Days of Future Past, and not-so-excellent ones like Hitman: Agent 47.
Panasonic says anybody buying the DMP-UB900 will receive UHD Blu-rays of Mad Max: Fury Road and San Andreas. These early releases are multi-format offerings, giving you UHD and regular Blu-rays, plus a piece of paper with a download code. Not entirely necessary, but it goes some way towards justifying the cost – Amazon has a few going at £19.99, while Zavvi hovers between £24.99 and £29.99.
If you're the importing type, we've got good news: UHD Blu-rays are region-free. Watch out, though – the accompanying Blu-rays may still be region-locked.
Panasonic DMP-UB900 verdict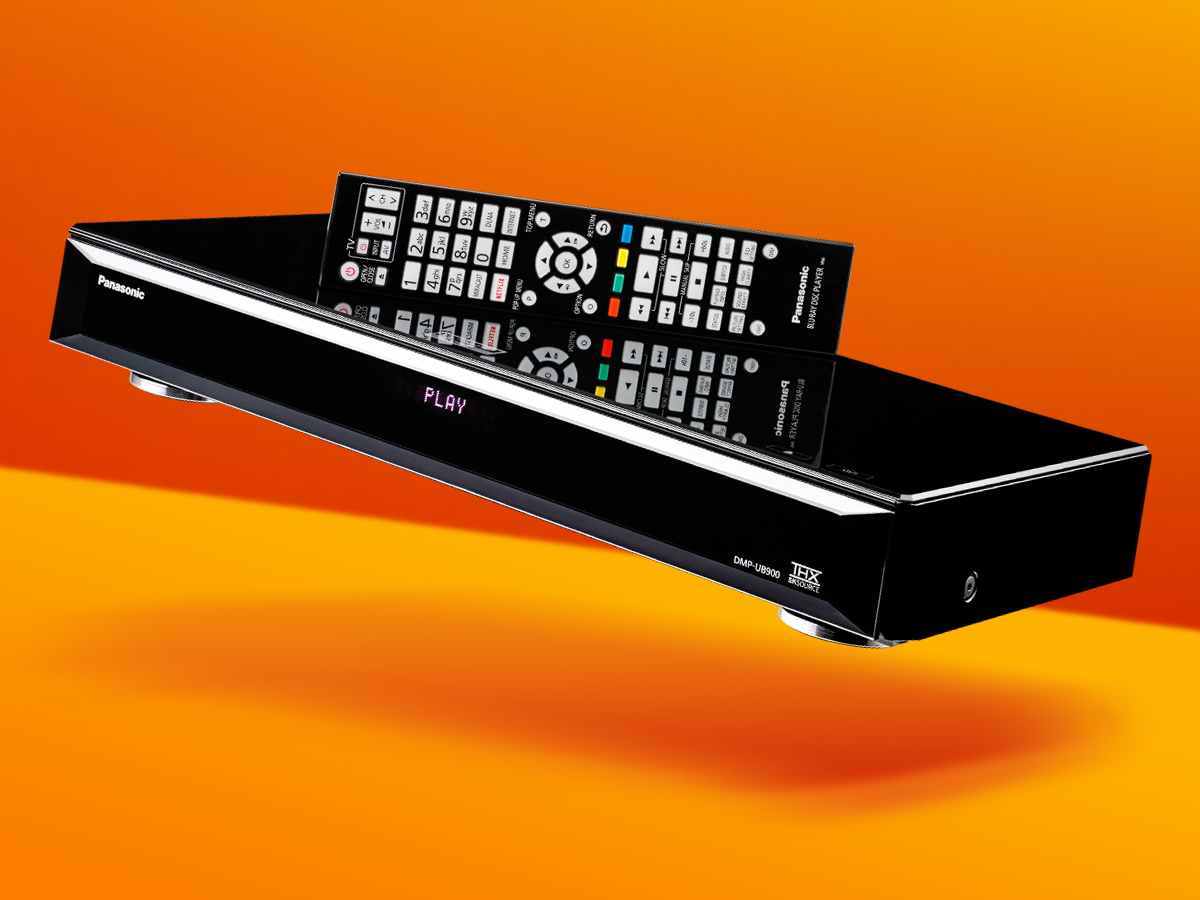 UHD Blu-ray is the future of home cinema, and the Panasonic DMP-UB900 makes a great case for it. Not all 4K is created equal, and what this player offers is a running leap over anything available on streaming. Streaming may be a lot easier, not to mention a lot cheaper, but if you care about how your movies look, this is the way to go.
Buy the Panasonic DMP-UB900 here
Stuff Says…
Five stars. Movies at home have never looked this good.
Good Stuff
Remarkable clarity and contrast
Backlit remote
Plenty of connections
Bad Stuff
It's not exactly cheap