Onkyo CR-N755 review
Micro hi-fi might seem a bit old-school, but the performance from Onkyo's smart CR-N755 combines traditional sonic clout with modern streaming know-how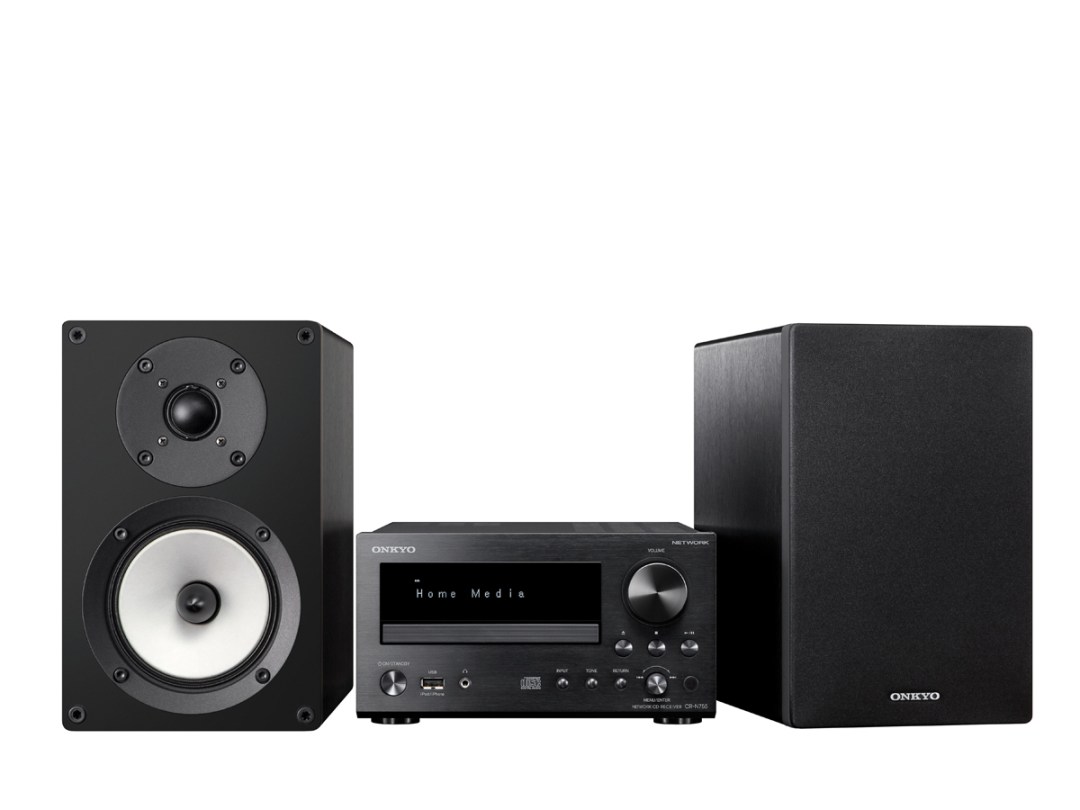 Onkyo CR-N755 review – overview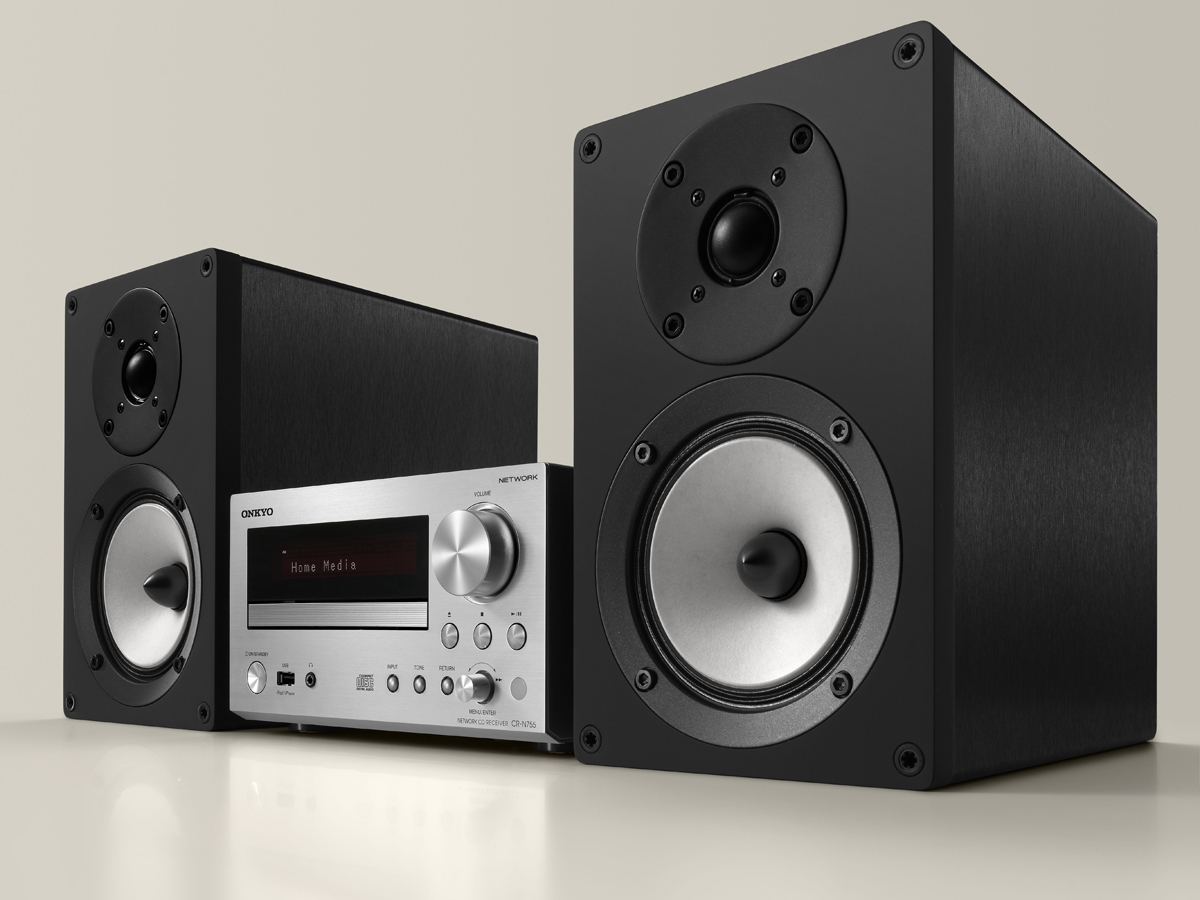 Micro hi-fi systems might sound a little old hat but the Onkyo CR-N755 is bang up to date, being the first to have built-in access to Spotify and Last.fm streaming music services. Internet and FM radio, a USB audio input and a good ol' CD player are here, too, but it's those streaming features that will set it apart from class-leading rivals such as the Denon D-M39DAB.
Onkyo CR-N755 – build and design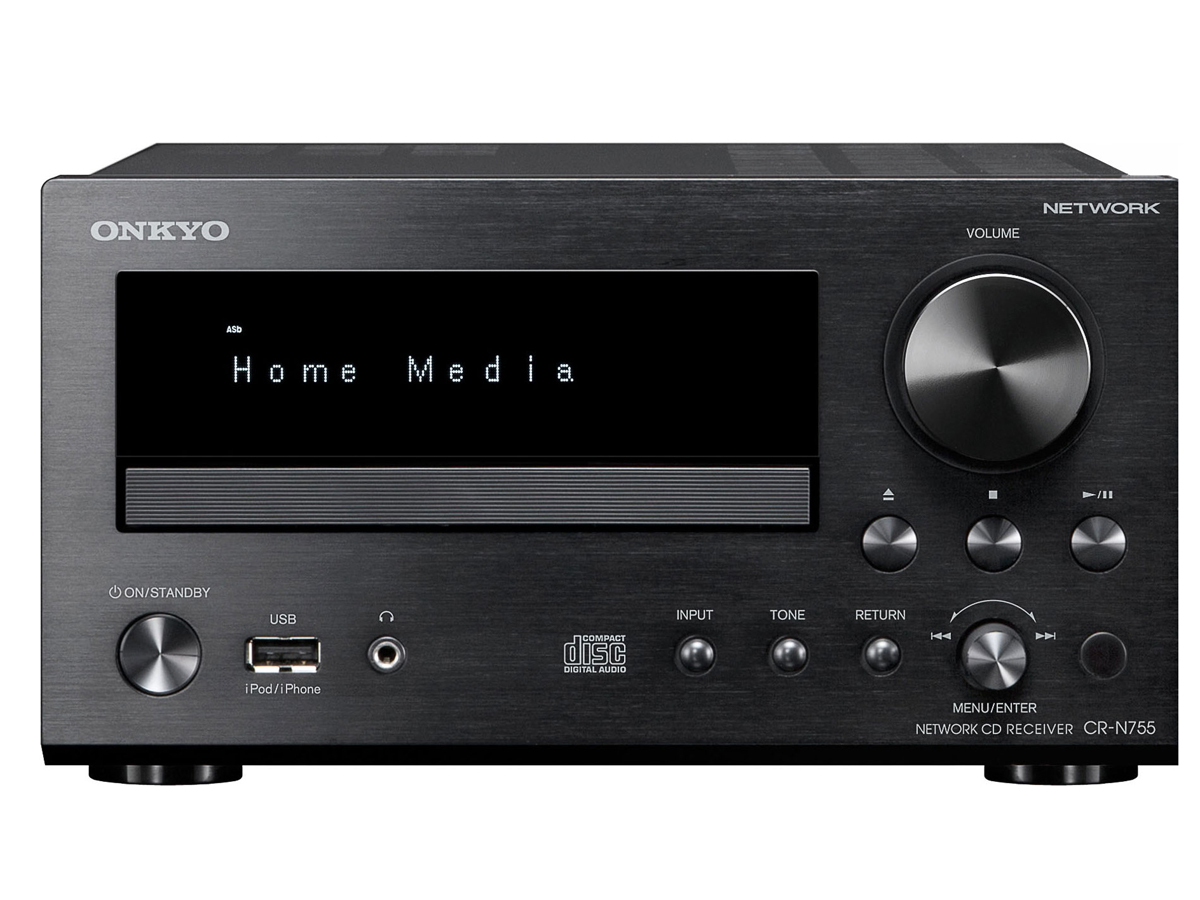 Not much has changed when it comes to the styling of these micro systems but at least you get rock solid build quality for this sort of money. What you don't get… is speakers. Yep, Onkyo's own D-055 speakers will set you back another £150. And while they're not too bad, we reckon something like the Q Acoustics 2020i speakers, yours for similar money, will do a better job.
Onkyo CR-N755 – features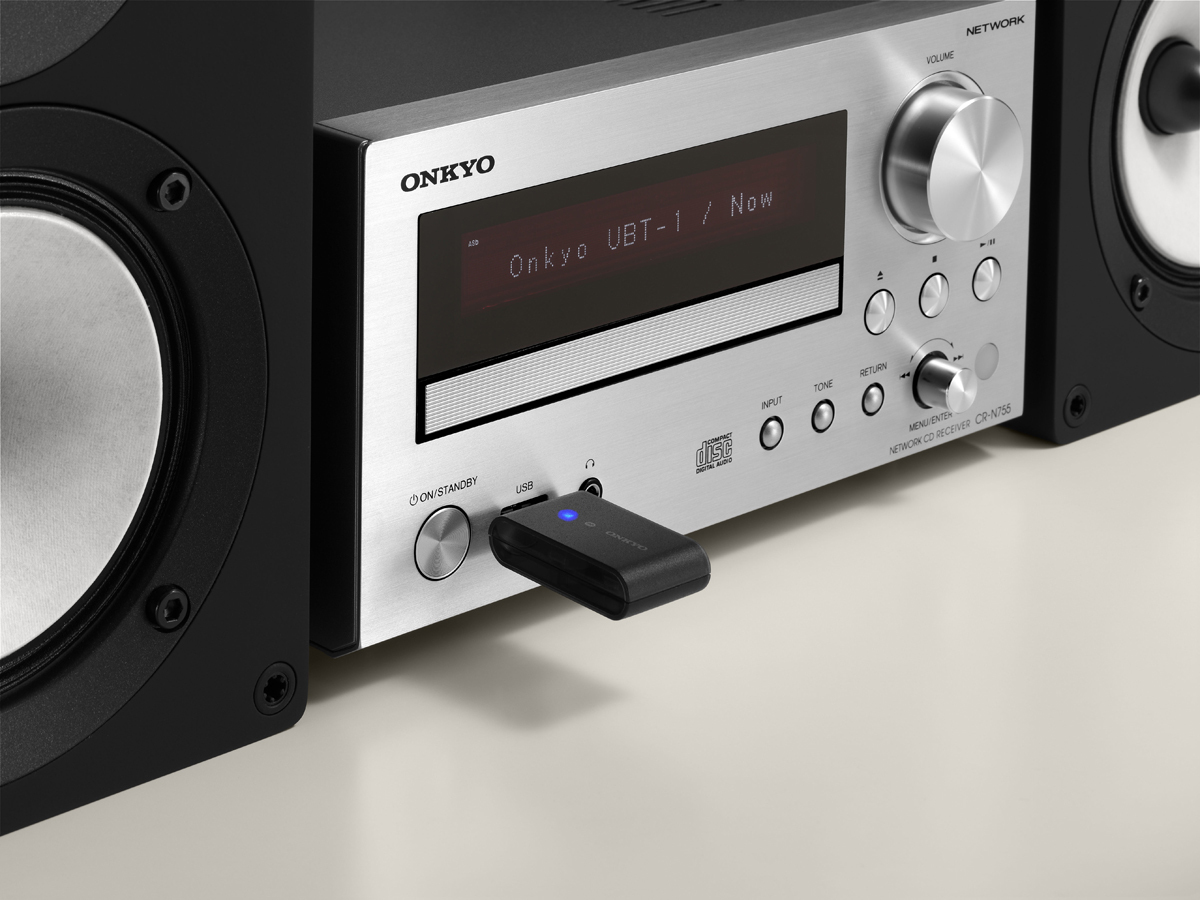 There's a heck of a lot of tech inside this compact box. The CD player is pretty standard, as are AM/FM and now internet radios – AUPEO! and vTuner – though no sign of DAB. The USB audio connection and digital audio inputs, which are compatible with hi-res music files, are nice bonuses while both aptX Bluetooth and wireless dongles are optional extras.
Onkyo CR-N755 – control and apps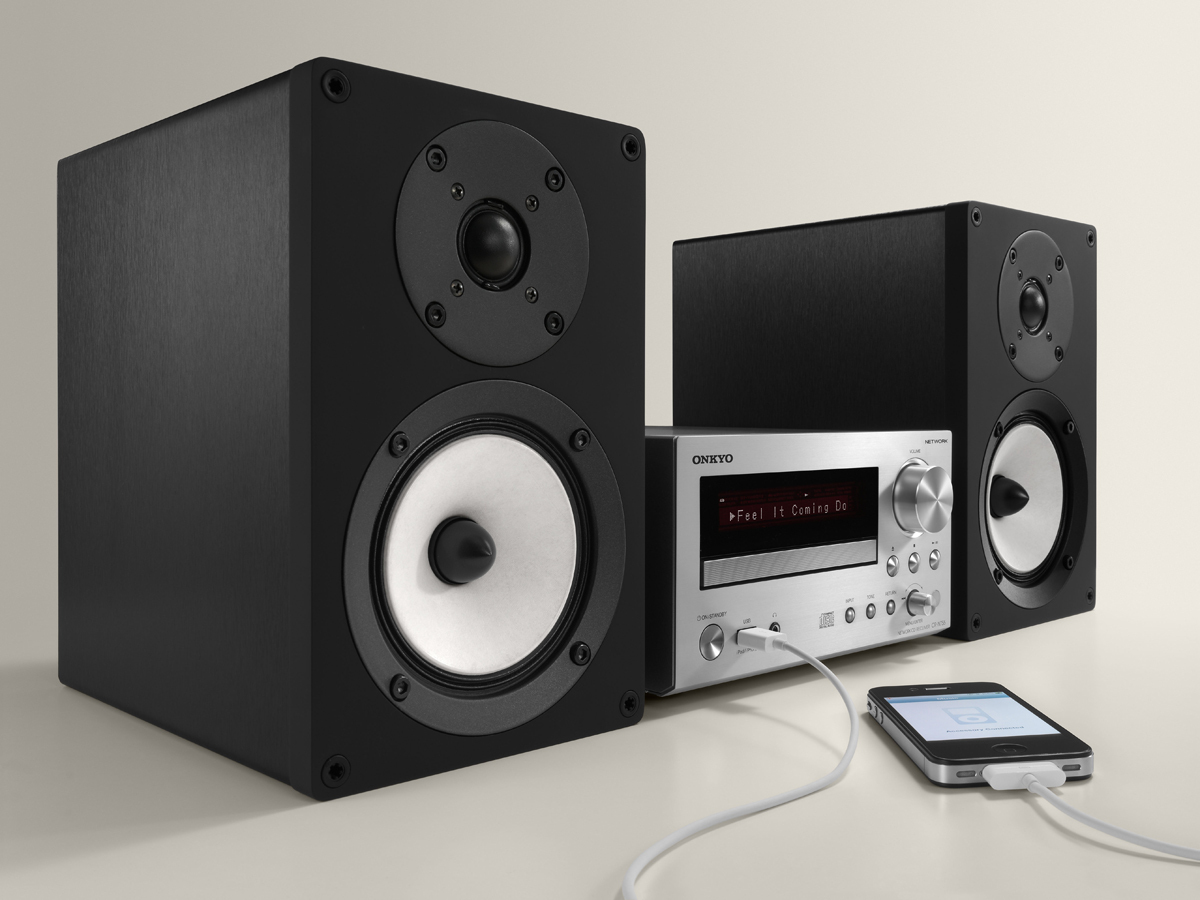 There's a decent remote control in the box but the free Onkyo Remote apps for Android and iOS will serve you better. In fact, they're nigh-on essential when it comes to using Spotify and Last.fm. It's not that you need them to access these services, but entering any text, from usernames to band names with the remote control proves pretty painful.
Onkyo CR-N755 – streaming features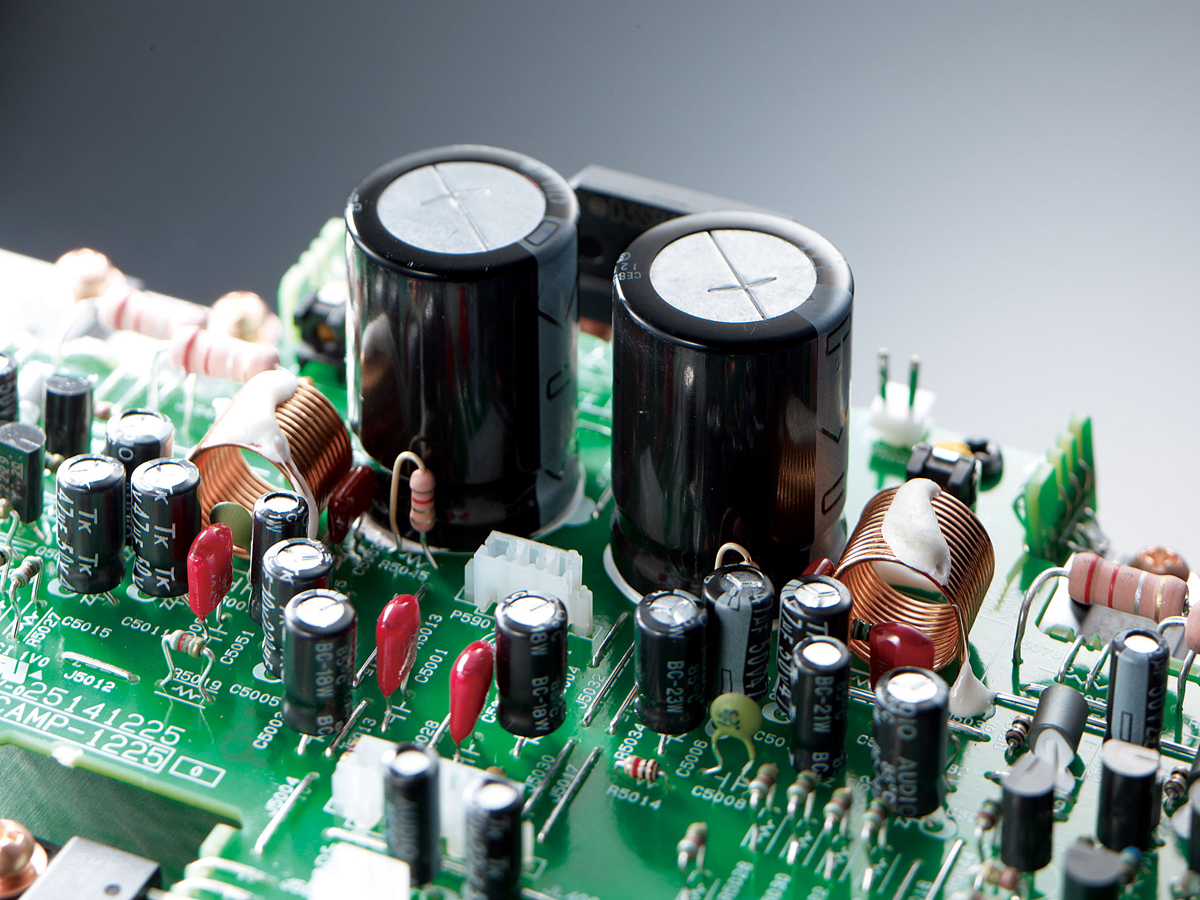 Last.fm and Spotify are the real money shots here, setting it apart from the big rival in this market, the Denon D-M39DAB. You'll need to connect via Ethernet, unless you spend more on a wireless dongle, and to have premium Spotify or Last.fm accounts to access your music on this Onkyo. Use the remote apps and the functionality is good if still a little fiddly when it comes to searching for tracks. You can stream from a NAS or PC – and Apple Lossless or FLAC – so running out of tunes just ain't happening.
Onkyo CR-N755 – sound quality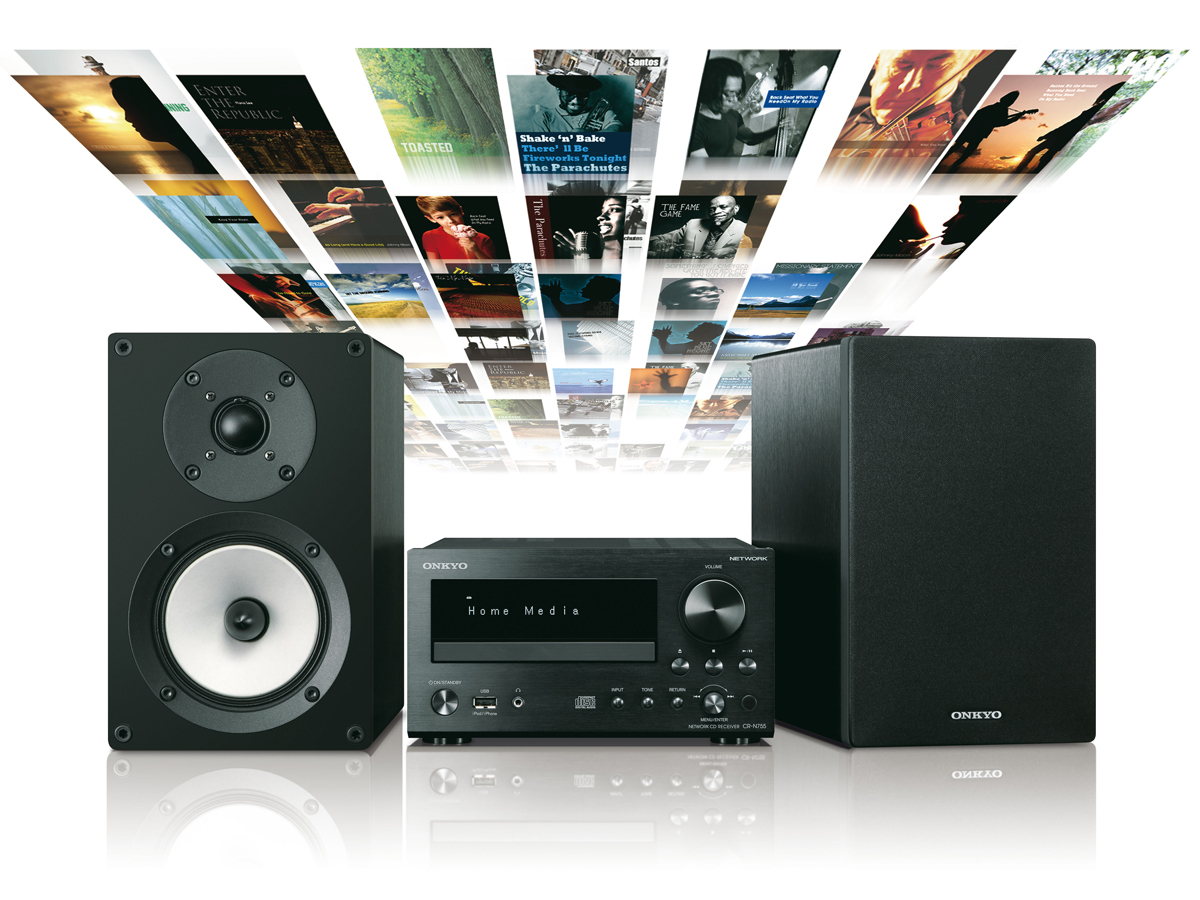 Of course all these fancy features don't count for much if it doesn't sound any good. Thankfully, this Onkyo micro sounds, well, massive. This system fills a room better than any one-box around at this price, knocking your common or garden iPod dock in to a cocked hat. Lashings of bass will be served-up if dance music is your thing, while vocals sound clear and natural when it comes to something a little more sedate. The Denon might deliver a little more detail but there's no denying the overall sound quality here is excellent.
Onkyo CR-N755 – verdict
This Onkyo micro system might not look cheap on the face of it but when it comes to the sound performance, it's basically a bargain. Sort out adding a pair of speakers and you'll get a big, bassy, dynamic sound that will knock most iPod speaker docks out of the water. Throw in streaming features and integrated Spotify and it's a real star.