Olympus PEN-F review
This PEN is F-in' mighty
If you're one of our older readers – or just really into your cameras – the Olympus PEN-F might sound awfully familiar. That's because the Japanese company released a camera bearing this very name all the way back in the Swinging Sixties (1963 to be precise).
This digital incarnation of the PEN-F bears scant resemblance to its analogue forebear, of course – save for the fact that it sports a similarly beautiful design. It's pitched, along with the PEN E-P5, as the PEN range's best model, sporting a better class of build quality than and superior features to its siblings.
Premium price. Premium tech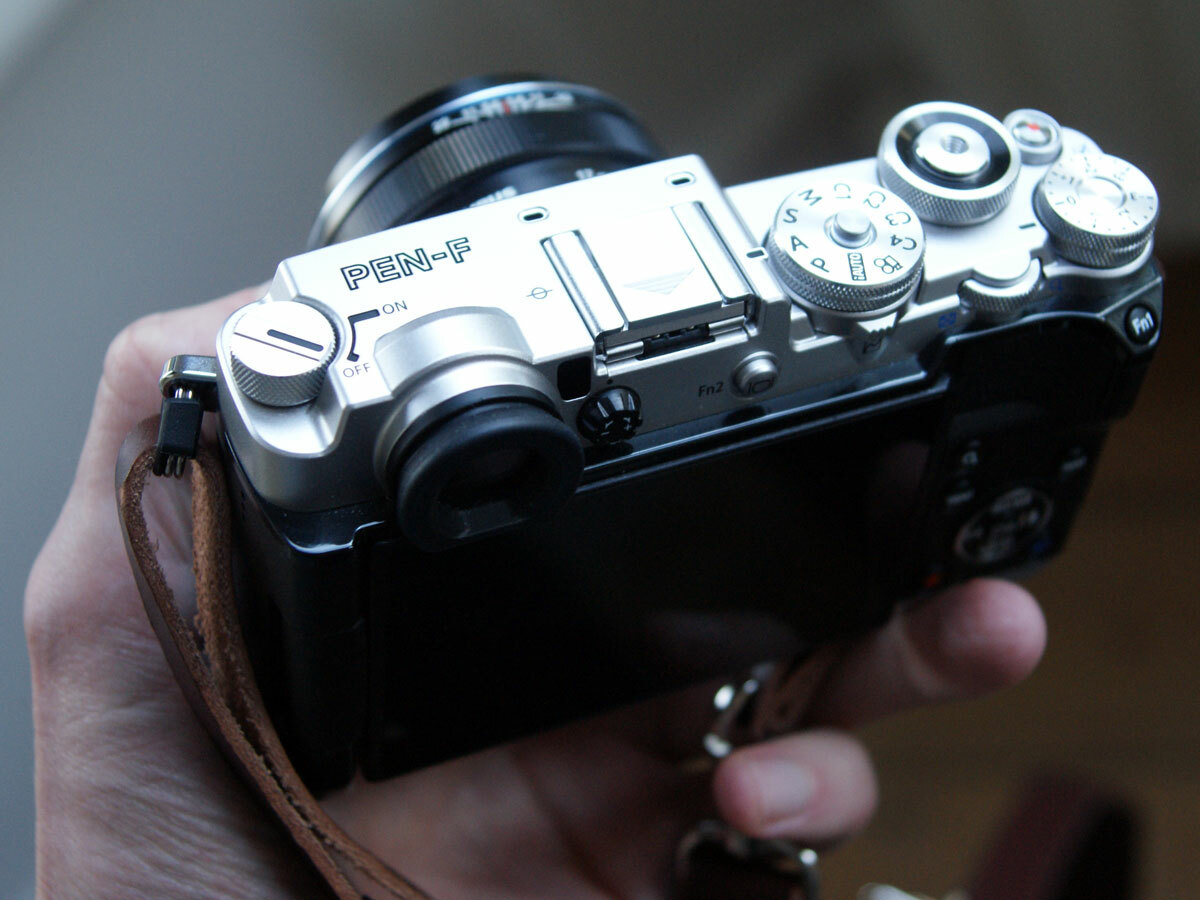 But is it really worth a grand (and that's without a lens) when other PENs can be snapped up on the High Street for as little as £300? First impressions upon hauling it out of the box suggest it might well be. The PEN-F is made of more metal than plastic, and the dials and vari-angle screen feel far more sturdy and weighty in their movements than cheaper PENs. The latter is detailed and bright, and I found I had no trouble viewing settings and images on it while outside on a bright, sunny day.
But crucially, you don't have to use the screen if you don't want to. This is the first PEN to come with a built-in OLED electronic viewfinder, a brilliant feature that makes using any camera a pleasure. Shooting with a camera held up to your eye instead of stretched out in front of you simply feels more comfortable, as well as increasing stability and lessening your blurry image count.
Something else that should help with that is 5-axis image stabilisation, again seen here for the first time on a PEN. This clever tech shifts around the camera's inner workings to counteract the effects of unsteady hands – and trust us, no matter how steady you think your hands are, they could use the help. Unlike most image stabilisation tech, 5-axis is designed to work not only for regular still photos but video as well.
Gorgeous design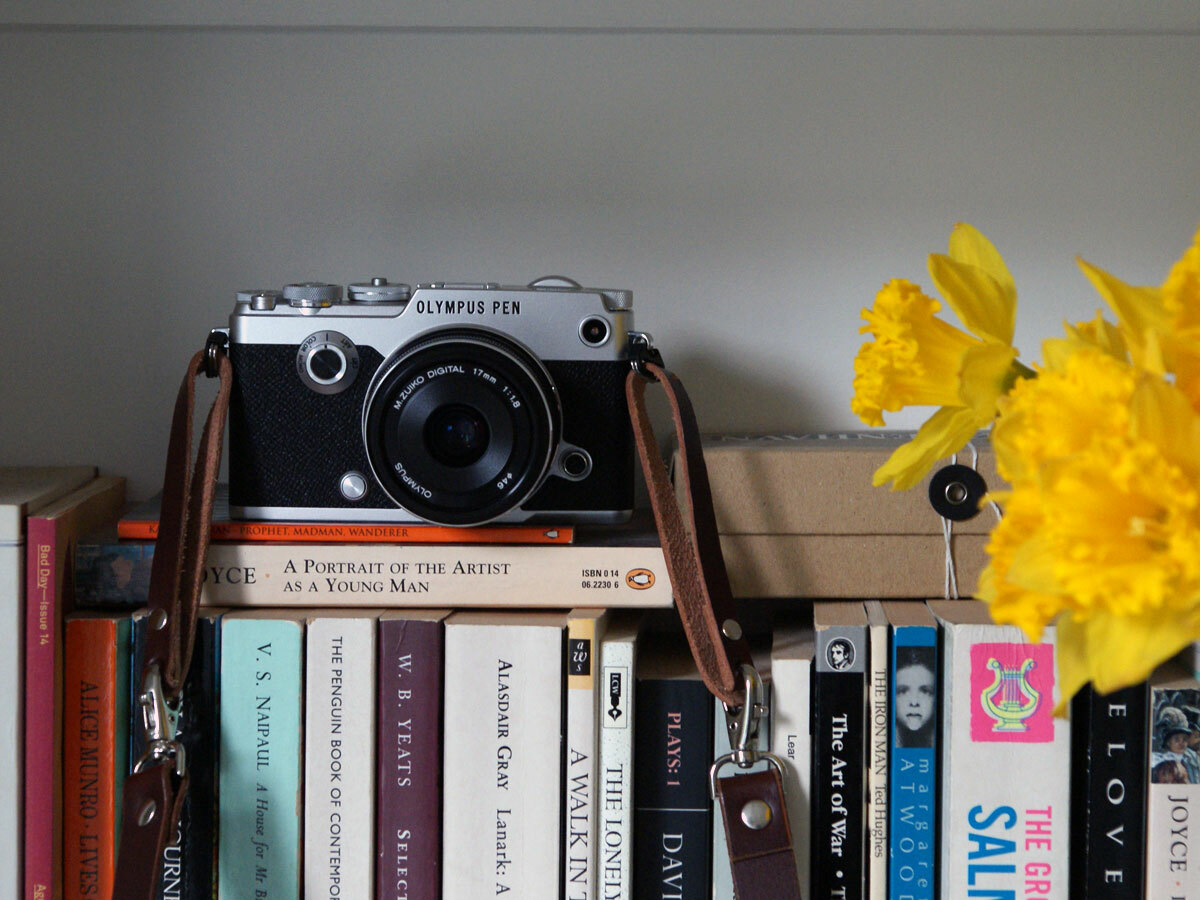 The camera is gorgeous, of course. Like all PENs it's high on retro style, with a textured leather-look wrap around a silver body. A black-bodied version is also available, if you want something even more inconspicuous. I won't waste any more many words talking about how lovely this thing is – just take a look at the hands-on photos and see for yourself.
So, first impressions are positive. And things don't let up when I take the PEN-F out for a walk.
Olympus sent Stuff's review sample over accompanied by just one lens, but it's a good 'un – a tiny 17mm f/1.8 pancake prime. This lens' wide-angle focal length, small size and superb sharpness make it a great "go anywhere" lens, and while the PEN-F isn't the lightest compact system camera around, I found the combination very easy to lug around for extended periods (you can buy the PEN-F with this lens for £1,200, or with a 14-44mm standard zoom lens for £1,100).
There are a lot of controls on the camera, but many can be tuned to shortcut to specific functions and settings, offering enthusiasts an impressive degree of customisability in the setup. Coupled with the various adjustment dials and the speedy autofocus, it makes the PEN-F a camera that can be handled and used quickly. That makes it an ideal choice if you're into street photography or other styles that need you to act fast on your feet.
Impressive image quality
The PEN-F's sporting a new 20MP Micro Four Thirds sensor, and I found image quality to be impressive. You can shoot in RAW and process your shots in Lightroom or similar, of course, but I'm basing my thoughts on the JPEGs straight out of the camera, of which a few are posted here for you to look at.
The shots demonstrate bountiful colour and detail, and you can push the ISO up quite high to shoot in lower light conditions without things getting overly noisy and lacking in detail. I wouldn't say the PEN-F is significantly better or worse than any number of other compact system cameras on the market image quality-wise. It certainly delivers good results in the situations you'd expect it to, and as long as you don't expect it to excel in extremely dark situations, you won't be disappointed with what it can do.
The camera can capture footage at up to 1080p and 50/60fps. There's no 4K video recording here, so if that's something you're after you'd be better off with a Panasonic or Sony camera, and if you're looking for a camera that values video over stills, you'll probably find its lack of flexibility makes the PEN-F a poor candidate.
However, the 5-axis stabilisation does mean you can walk and film without the footage resulting in the nausea-inducing shakiness of some rivals. It's not up there with the DJI Osmo in terms of smooth video, but it's better than most cameras of its type.
Olympus PEN-F Verdict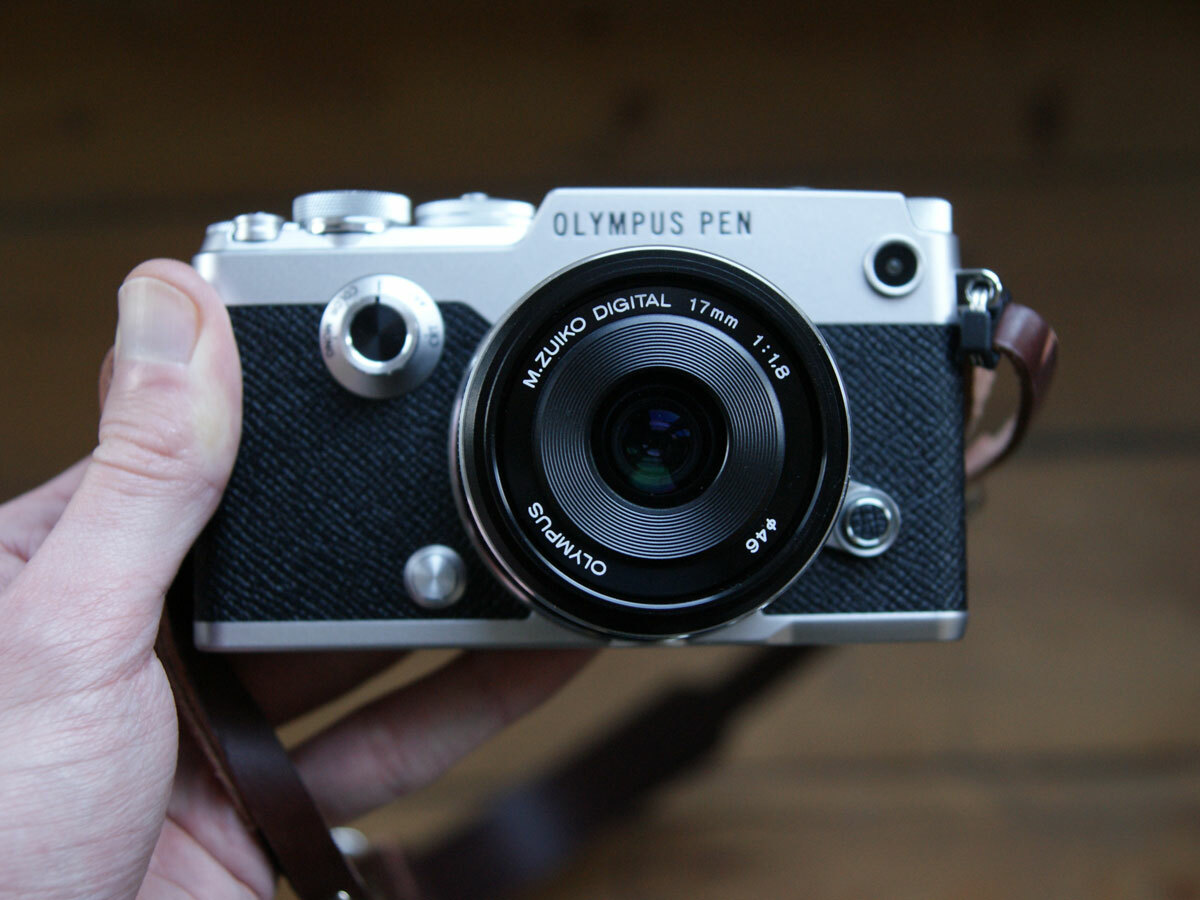 Spec-wise, the PEN-F is very similar to the OM-D E-M5 II Olympus launched last year. It has a slightly different sensor (the E-M5 II has 16MP), but many of the same features and functions. The OM-D E-M5 II is a little cheaper, but the PEN-F has style and compactness in its favour, and for many that will be enough to convince them that it's worth a couple of hundred quid extra.
As it stands, this is a another great camera in the PEN range. In fact, it's the best PEN by some margin, I'd say, and both an immensely desirable piece of design and an immensely capable camera for all-round shooting.
Buy the Olympus PEN-F here from Amazon
Stuff Says…
The best PEN Olympus has made
Good Stuff
Gorgeous design
Compact and sturdy
Highly customisable control setup
Bad Stuff
Not a huge improvement over the cheaper E-M5 II