Olympus OM-D E-M5 Mark II review
The Second Coming of the E-M5 smashes it on both design and performance fronts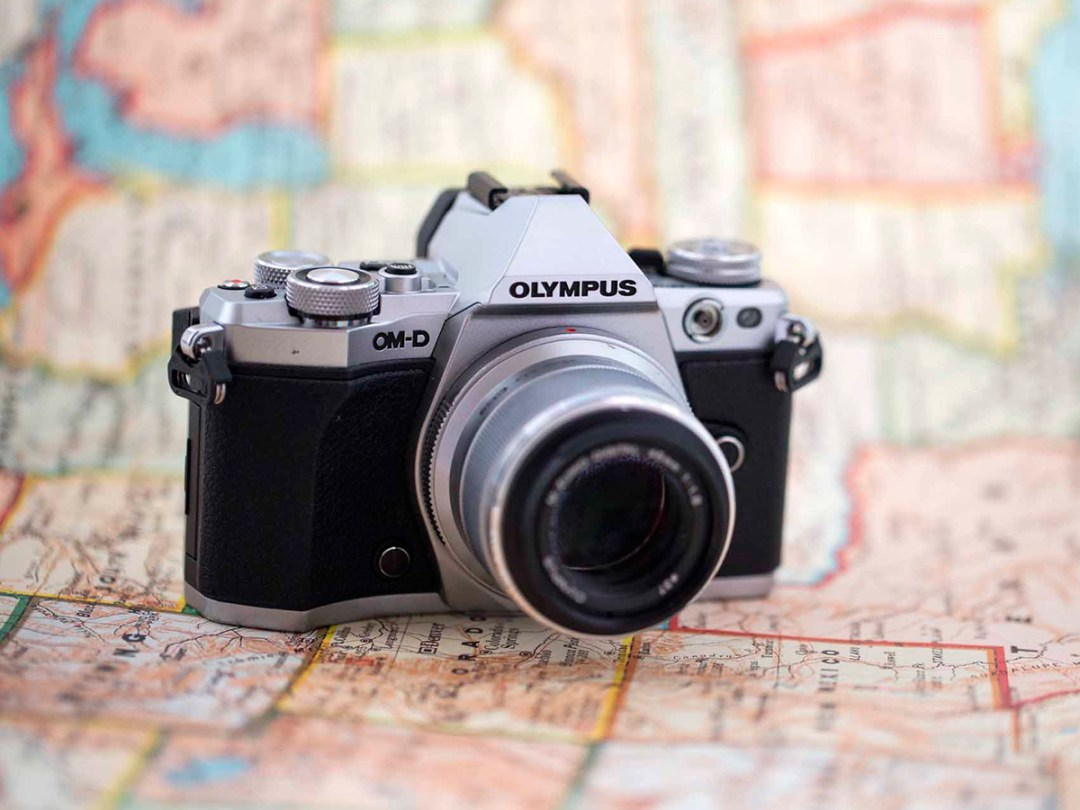 The OM-D E-M5 Mark II is Olympus's mid-range, high-end compact system camera. Got that?
Basically, it plays piggy in the middle to the more expensive OM-D E-M1 and the cheaper E-M10 II, so you can pick one up for just under £800.
The E-M5 was the first camera in the OM-D range, and its Mark II incarnation is a subtle refinement of that original, winsome concept.
Its sensor, Olympus says, has been improved but remains at 16MP. There's a new "High Res Shot" mode which allows you to capture 40MP JPEG or 64MP RAW files (yep, you're gonna need a bigger hard drive).
Add to this improvements to the 5-axis sensor shifting image stabilisation system, an upgraded 2,360,000-dot viewfinder and a beefed-up TruePic VII processor, which is also found in the E-M1, and you have yourself a rather handsome camera. Forget the jargon – that's all you really need to know.
Phwoar, look at all those pixels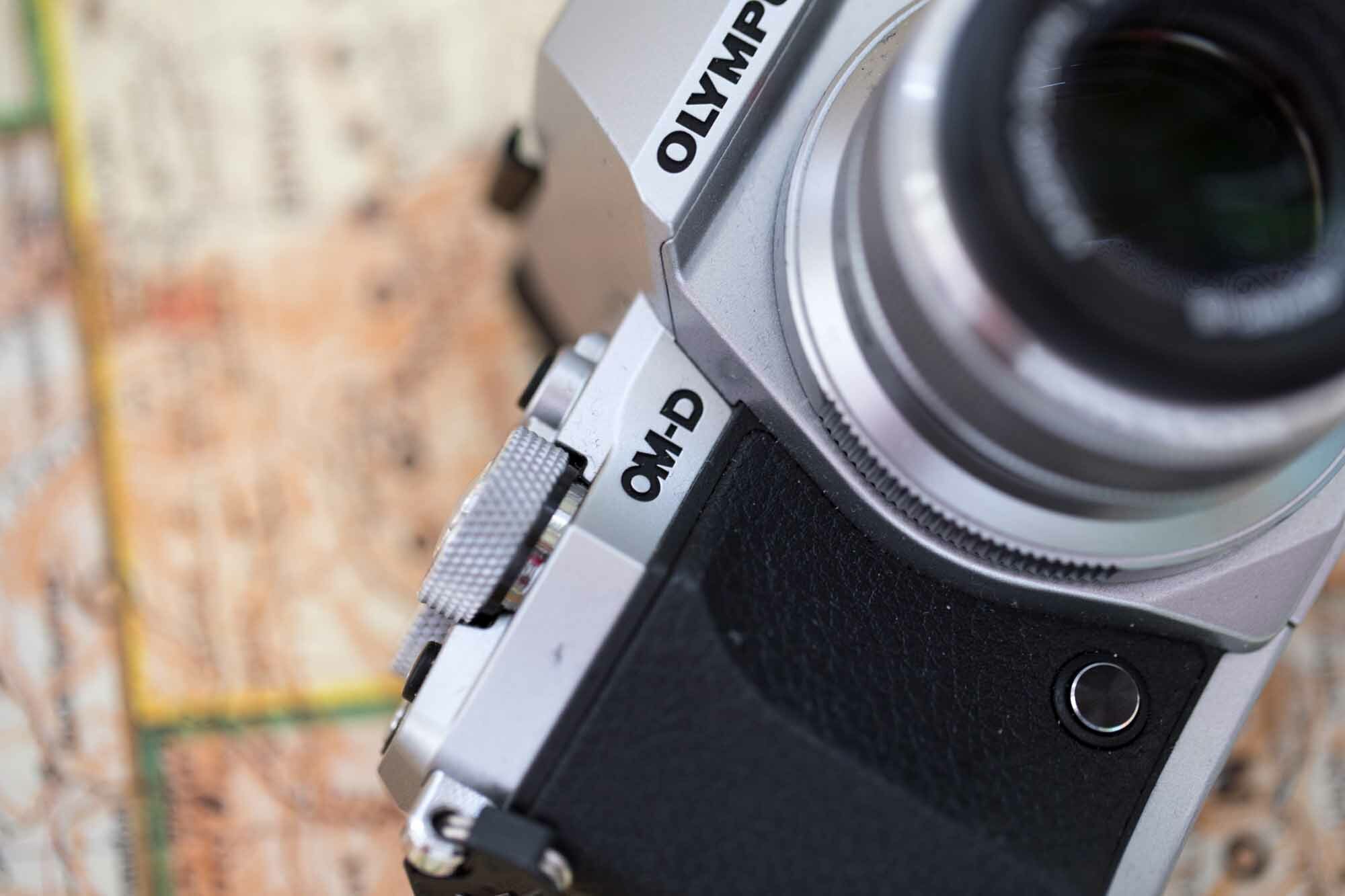 Just when we thought the tiresome megapixel race was just about over, Canon popped out its 50MP 5DS R as if it was NBD.
Olympus has its own trick up the E-M5 II's diminutive sleeve. Activate High Res Shot mode and you can create 40MP JPEGs or 64MP RAWs. Alas, this photographic trick isn't quite as great as it sounds, since it only works when you're shooting still objects with the camera mounted on a tripod.
The image is essentially created by shifting the sensor around ever so slightly, taking a number of exposures and then merging them together. It takes roughly a second to create the exposure, and then around 3.5 more to blend them together. If you (or the subject) moves during that one second, you're going to have a pretty shaky image.
What's the point in that then? Well, for ultra-detailed still life and macro shots, it works a treat – and you can switch it off when you want to shoot everything else.
Top snaps, even at speed
Generally speaking, image quality is excellent as well. Colours are lovely and saturated directly from the camera, and with the ability to set different Picture Modes (such as neutral, muted or vivid) you've got plenty of scope for creating exactly the look you want. Bonus news is that all of these can be shot in RAW format so you've got a shiny clean "unprocessed" image to work with later down the line should you need it.
Noise is well controlled throughout the sensitivity range, and you can even shoot at figures like ISO 25,600 without the noise police being too alarmed and you're desperate to catch a shot in gloomy conditions.
The improved image stabilisation system is also great news for low light shooting. When your hands are a touch shaky after one too many tequila slammers, there's an improved chance of getting an in-focus image. Even when you use pretty slow shutter speeds such as 1/8th or 1/6th of a second. Drunk folk love those, you see.
Going to the other end of the shutter speed spectrum, there's an electronic shutter which has the double benefit of allowing completely silent shooting (handy in museums, churches etc, before you get any ideas) as well as super fast shutter speeds beyond the mechanical shutter's 1/8000 second. Using very fast shutter speeds is useful when you want to shoot with the aperture wide open in bright sunlight, or, you want to capture split-second action.
Under artificial lighting, there's a slight tendency for the automatic white balance to produce yellowish images. To get around this, set a specific white balance setting, take a custom reading, or you can edit in post production if you shoot in RAW.
And movies, too!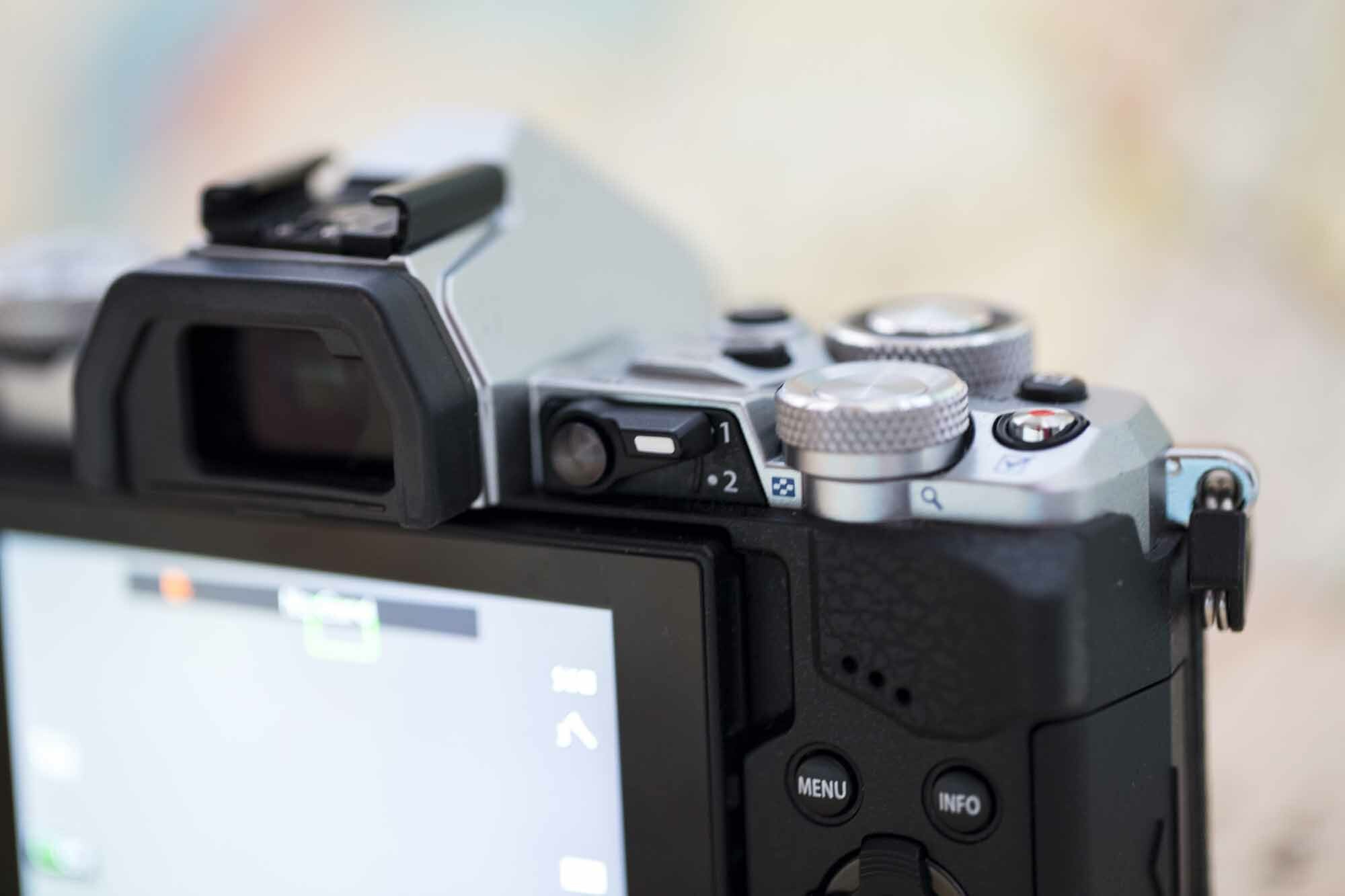 Videographers may also be tempted by the veritable smorgasbord of movie friendly treats on offer with the E-M5 II.
There's the ability to record at 60fps for slow motion playback, there's the possibility to record MOV or AVI format which have a bitrate of up to 77Mbps. There's a 3.5mm microphone socket, but sadly no headphone socket for monitoring audio. Unlike the Panasonic Lumix GX8, which also has a Four Thirds sensor and lens mount, the E-M5 doesn't feature 4K video recording.
Clean output to an external monitor or recorder is possible, and you can also embed time codes which either start and stop with each segment of movie record, or carry on counting up throughout a recording session – the latter is particularly useful for syncing up multiple cameras.
Dials a plenty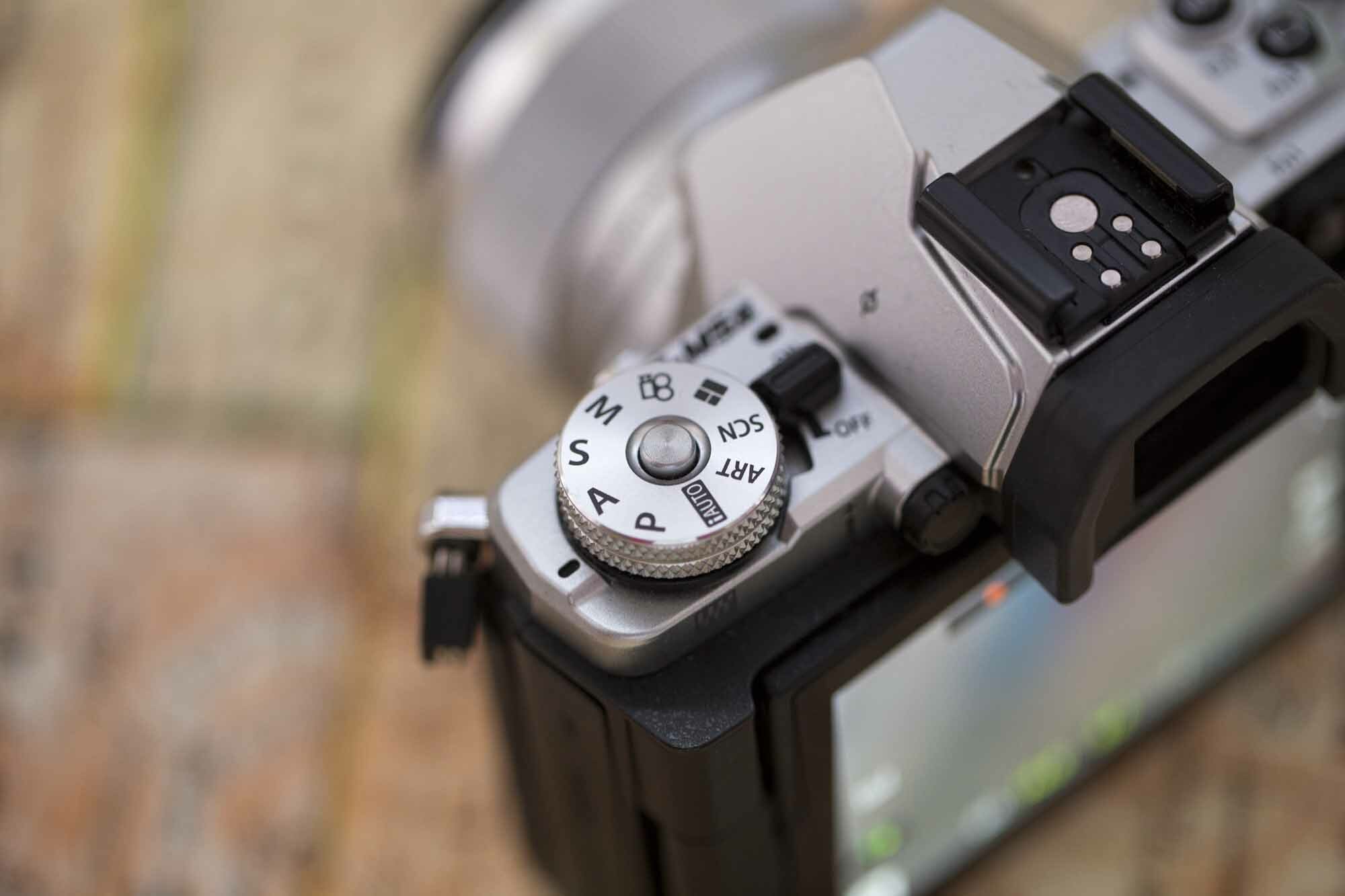 So how is this Olympus to hold? Those of us who like instant access to pretty much everything should feel at ease with the dial, button and screen combination of the E-M5 II. Sitting proudly on the top plate is a two dial system, which control different things depending firstly on the shooting mode you're in, and secondly on how you have the 1/2 switch just underneath the dials positioned.
Say you're shooting in aperture priority, one dial will control aperture, and the other exposure compensation. If in full manual mode, one will be for shutter speed and the other aperture. Flick that nifty 1/2 switch into the 2 position, and, hey presto, the dials now control white balance and sensitivity (ISO).
It may take a bit of time to get to grips with this, but once you do and it becomes second nature, boy is it a swift system. There's also a mode dial, which is lockable to prevent accidental changes, and a bunch of function buttons. Best of all, buttons and dials are customisable to match your particularly fussy needs (yes, you).
Bend me, shape me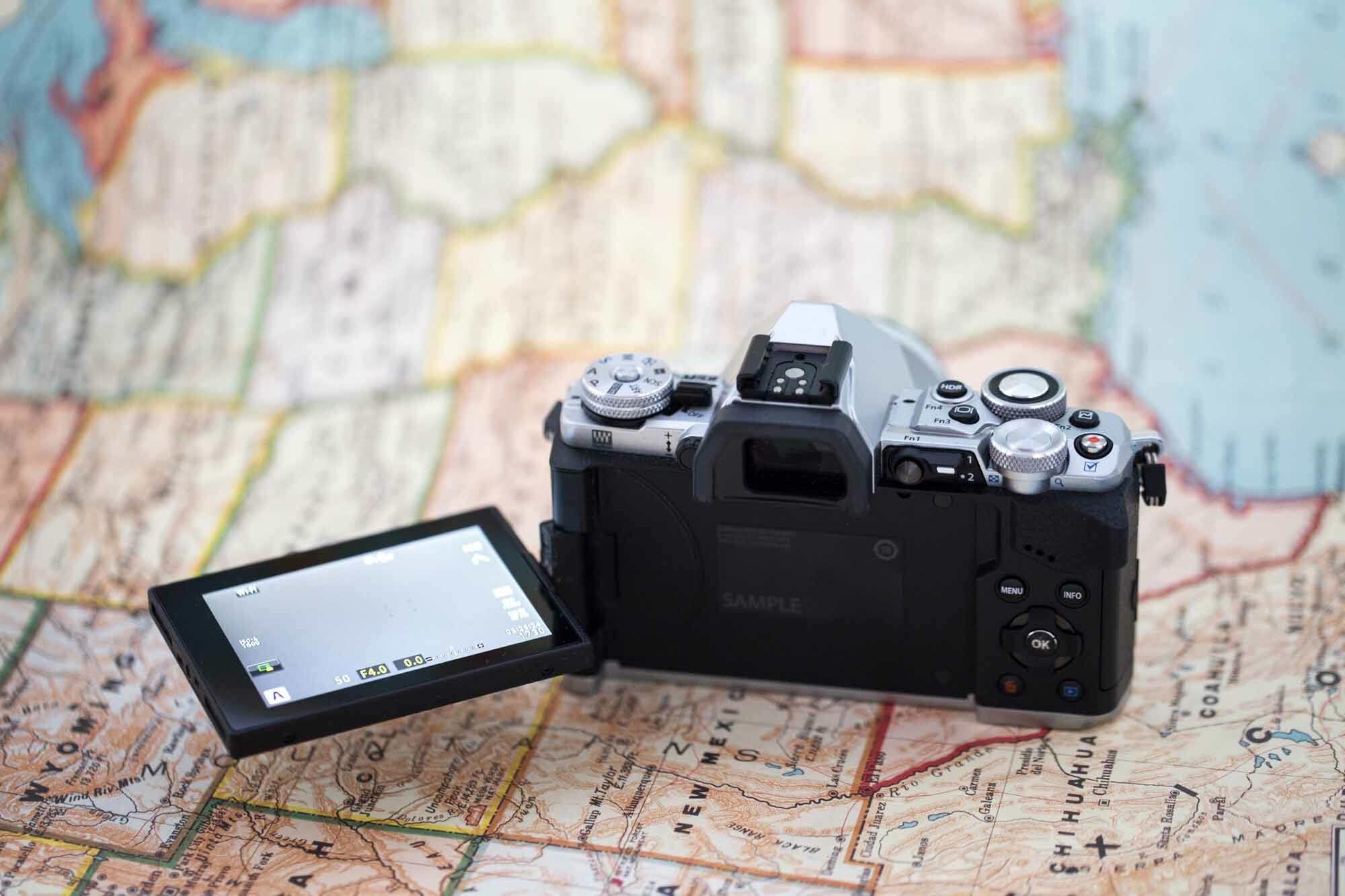 Olympus has generally been a fan of tilting screens, which when it comes to portrait format images, and (heaven help us) selfies is about as useful as a chocolate teapot. However, for the E-M5 II we have a fully articulating screen that can be pulled out from the body, twisted to the side, face the front and pretty much move into any position you need.
Pack your wellies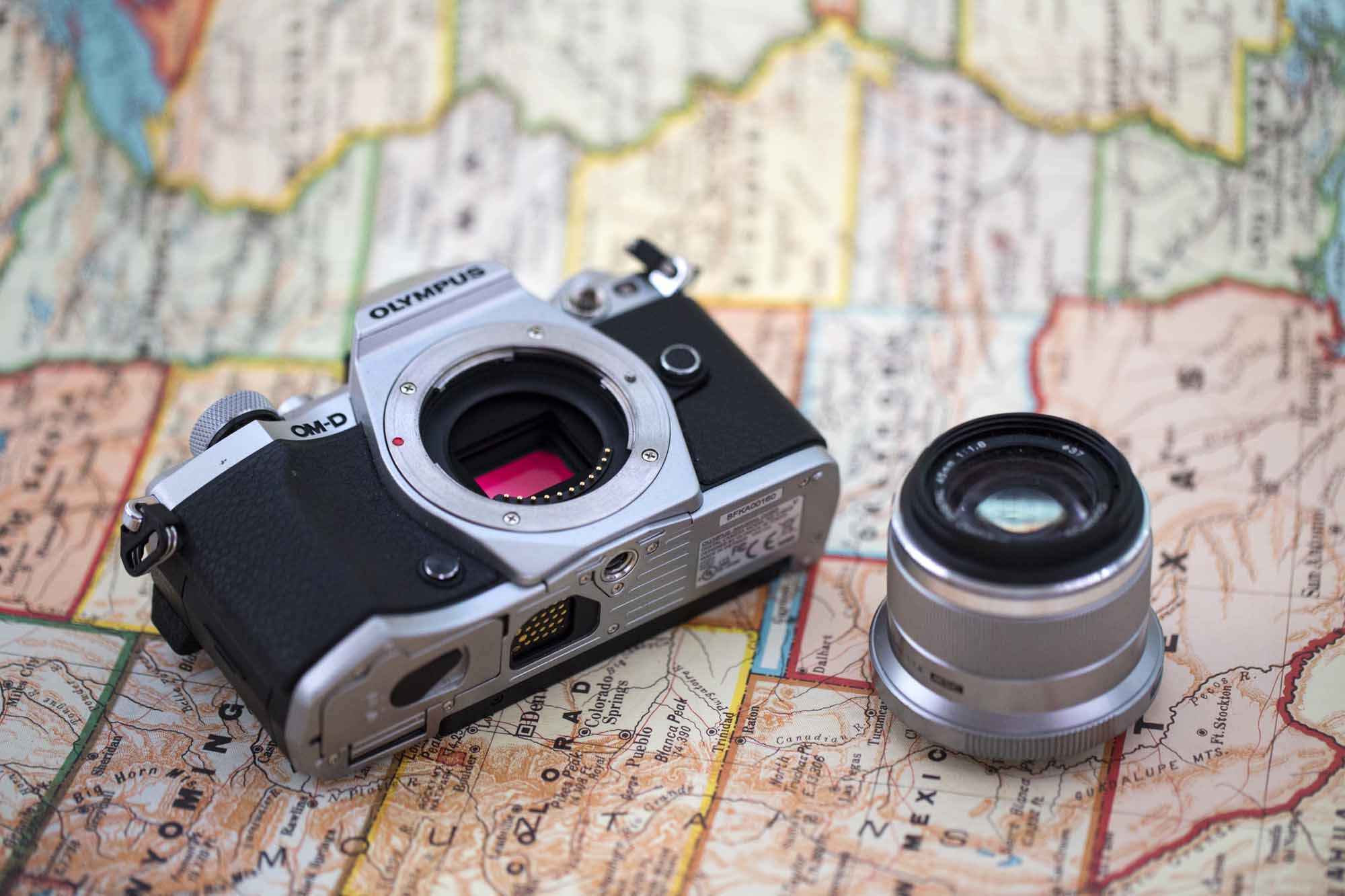 If you're unfortunate enough to live in a climate where there aren't 365 days of sunshine a year, the E-M5 II is well built for your soggy countryside expeditions. Its casing is sealed up tighter than a vacuum-packed steak, which means it's dust and moisture resistant.
That's great news for landscape, nature, sports and just about any other type of outdoor photographer. There are a range of similarly proofed accessories, including the flash bundled in the box, an optional battery grip and eight of the Olympus M.Zuiko lenses.
While the Olympus OM-D range is as retro as it is rugged, if you're after all out style, then the Fujifilm X-T1 could be even more up your street – it shoots pretty damn fine pictures too.
Looky here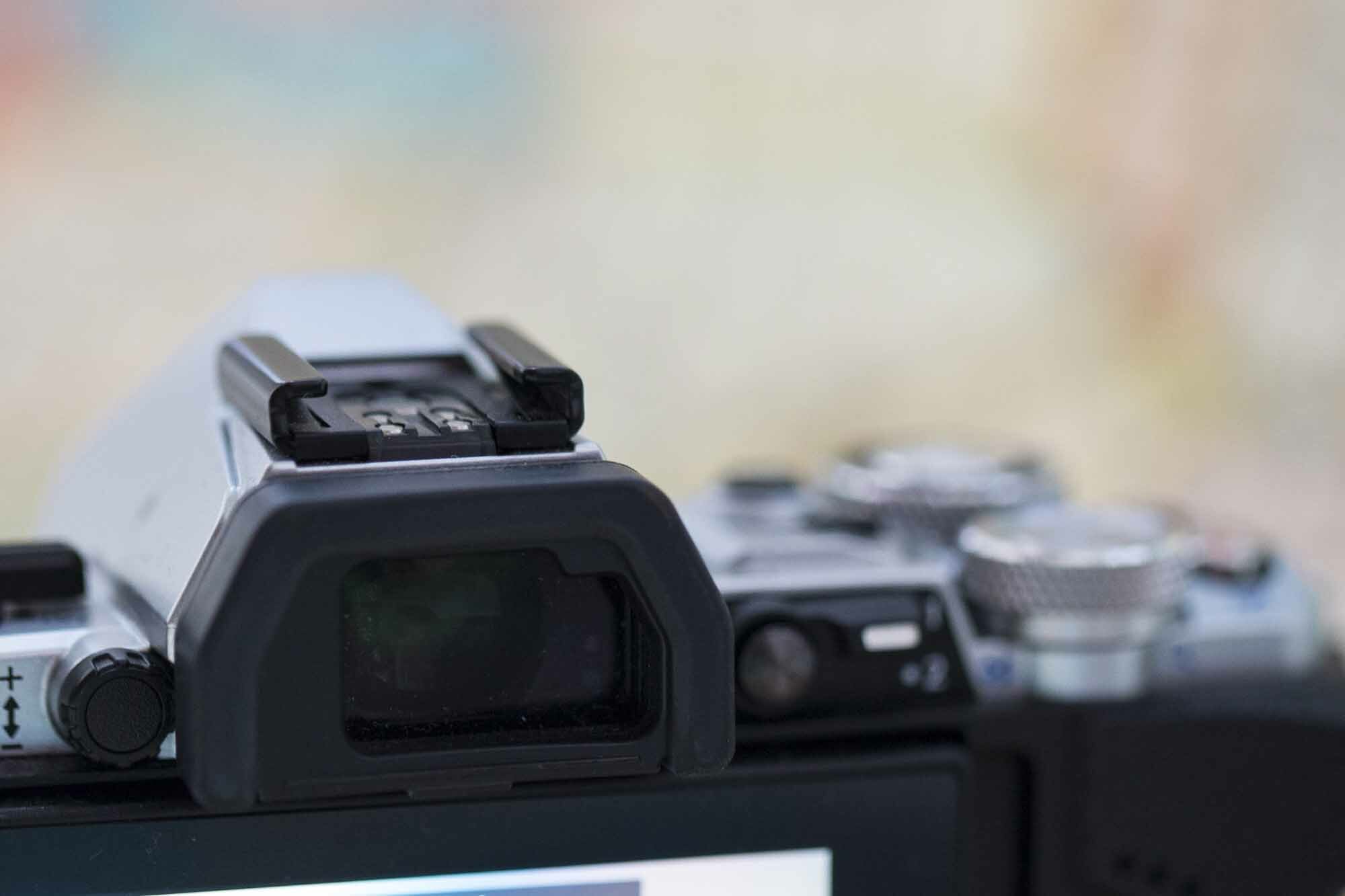 The excellent viewfinder on board the E-M5 II also helps those of us who aren't obsessed with optical viewfinders to evangelise about the benefits of their electronic counterparts. You can see settings changes appear live as you make them, you can see 100 percent of the scene (something you don't always get with DSLRs) and you get a quick preview of the image in the viewfinder allowing you to quickly see if you've nailed that shot.
This one is bright, gives a great view and the sensor on the eye-piece makes for a quick and seamless transition between looking at the screen and using the finder.
When you're not using the finder, you can set the autofocus point using the rear screen – which is quick and easy. However, unlike with Panasonic CSC models, you'll need to switch to using physical buttons when using the finder to set the point. It's no biggie, but after having got used to such a feature with a Panasonic, it's something that seems lacking.
Olympus OM-D E-M5 II Verdict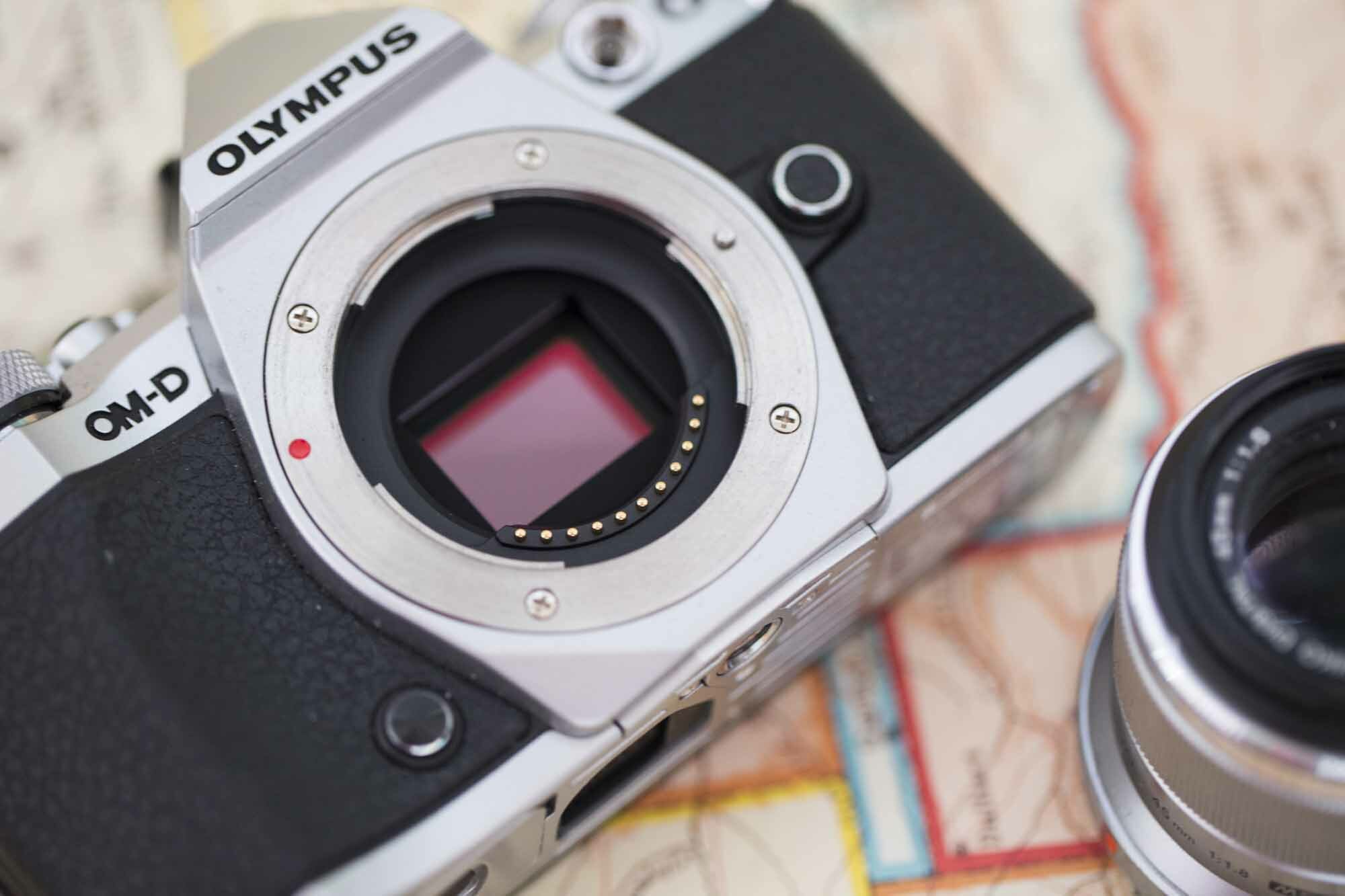 Olympus took its sweet old time releasing an upgrade to its original OM-D E-M5, but as some philosopher probably once said, some things in life are worth waiting for.
What we have here is a number of small, but significant, upgrades that make it tempting even for existing E-M5 owners. If you're looking for your first advanced camera, or jumping from a lower-specced model, there's also a great deal to tempt you in here.
Images are gorgeous, and using the camera is a customiser's dream. It's small enough to be light enough and portable enough for travelling, but it's also chunky enough to feel satisfying in the hand.
Tech specs
| | |
| --- | --- |
| Sensor | 4/3 16.1 million pixel Live MOS sensor |
| Processor | True Pic VII processing engine |
| ISO range | 200 – 25600 (expandable down to ISO 100) |
| Video | 1080p full HD video recording |
| Screen | 3-inch, vars-angle, 1037k dots |
| Viewfinder | 2.36 million-dot electronic finder |
| Autofocus points | 81 |
| Shutter speeds | 1/8000 – 8 seconds / electronic shutter |
| Burst rate | 10fps |
| Weight | 496g (with battery and memory card) |
| Dimensions | 123.7 x 85mm x 44.5mm |
Stuff Says…
With enough retro style to please the hipster inside you, and substance aplenty, this is a satisfying upgrade to the original E-M5
Good Stuff
Small, light and weatherproof
Large, bright viewfinder
Excellent image quality
5-axis image stabilisation allows slow shutter speeds
Bad Stuff
No 4K video recording
High Res Shot only works in certain situations