Numark PT01 review
The Numark PT01 will fit into a record bag and comes with all the speeds, a monitor speaker, pitch control, headphone jacks and will power off mains or battery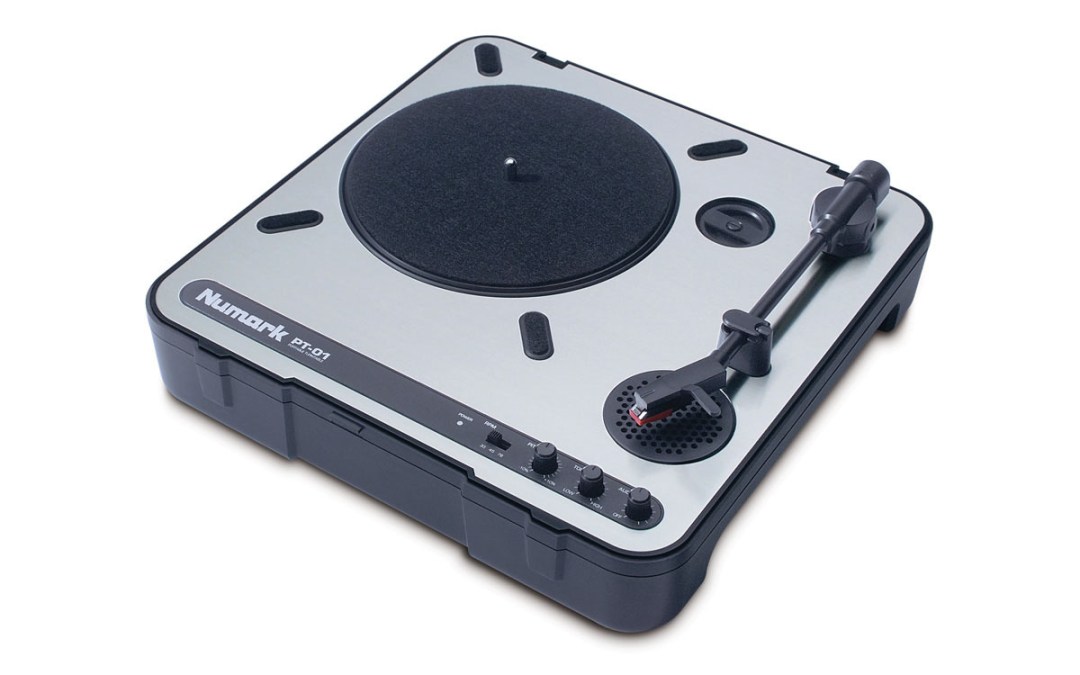 Just the right size for a flightcase or record bag, this is a godsend for anyone who spends hours at a time in record shops.
All the speeds, a monitor speaker, pitch control, headphone jacks, mains or battery… Hell, there's even a carrying handle.
It's never going to win awards for its sound but, like a pre-War iPod, the PT01 makes listening to records a go-anywhere experience. If you can't bear to leave a stone unturned at the charity-shop vinyl department, this is all you need.