Nokia Lumia 520 review
A cracking budget Windows Phone - but not the best cheap smartphone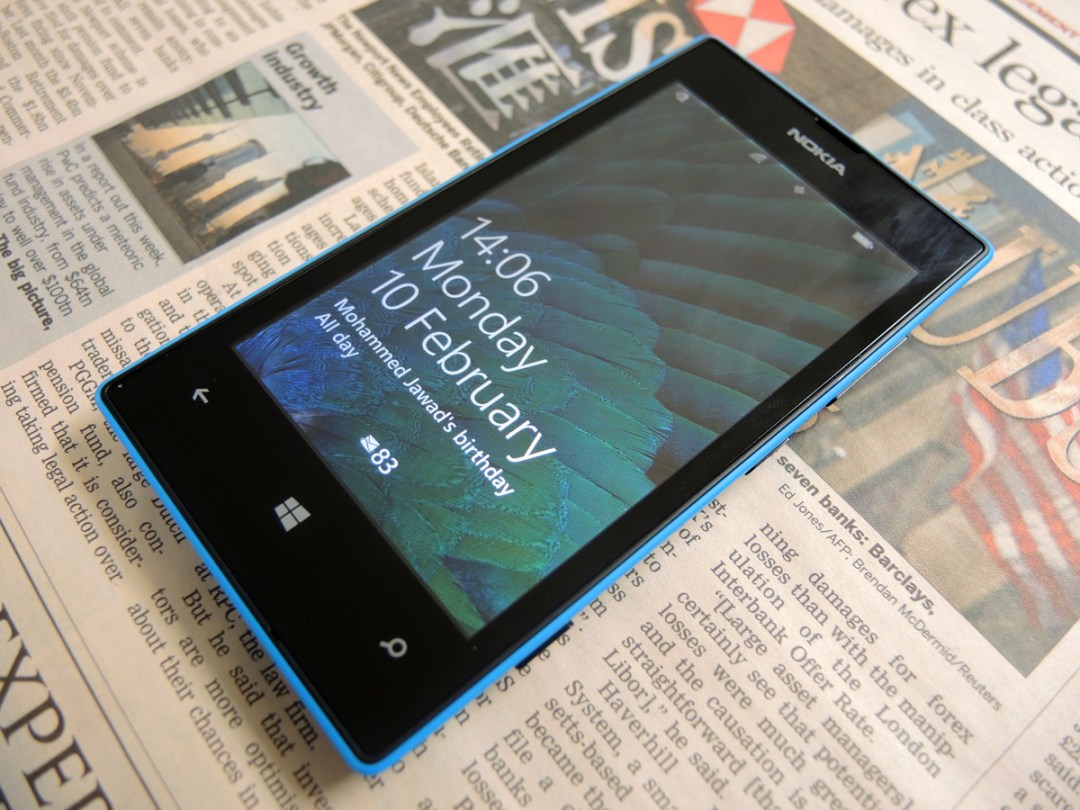 One in three Windows Phones sold in 2013 was a Nokia Lumia 520, so it's safe to say this cheap and cheerful handset is pretty popular.
But hey, 2013's best-selling single Blurred "what rhymes with hug me?" Lines was popular, so how much do we really trust other people, even if there are millions of them? Exactly. And that's why this Nokia needs a closer examination.
Officially hovering around the £100-mark but on sale for a mere £85 if you shop around, the 4in Lumia 520 doesn't need to be the best Lumia yet. It doesn't even need to be great. It just needs to be good value in the face of superstar Androids such as the £100 Motorola Moto G with its brilliant 720p screen, almost-stock OS and great battery life.
It's a tough ask, and while the 520 doesn't quite manage it, it's a more than respectable budget WinPho champ. The cheap, reliable Nokia lives on and it looks like this…
Looks and feels practical rather than perfect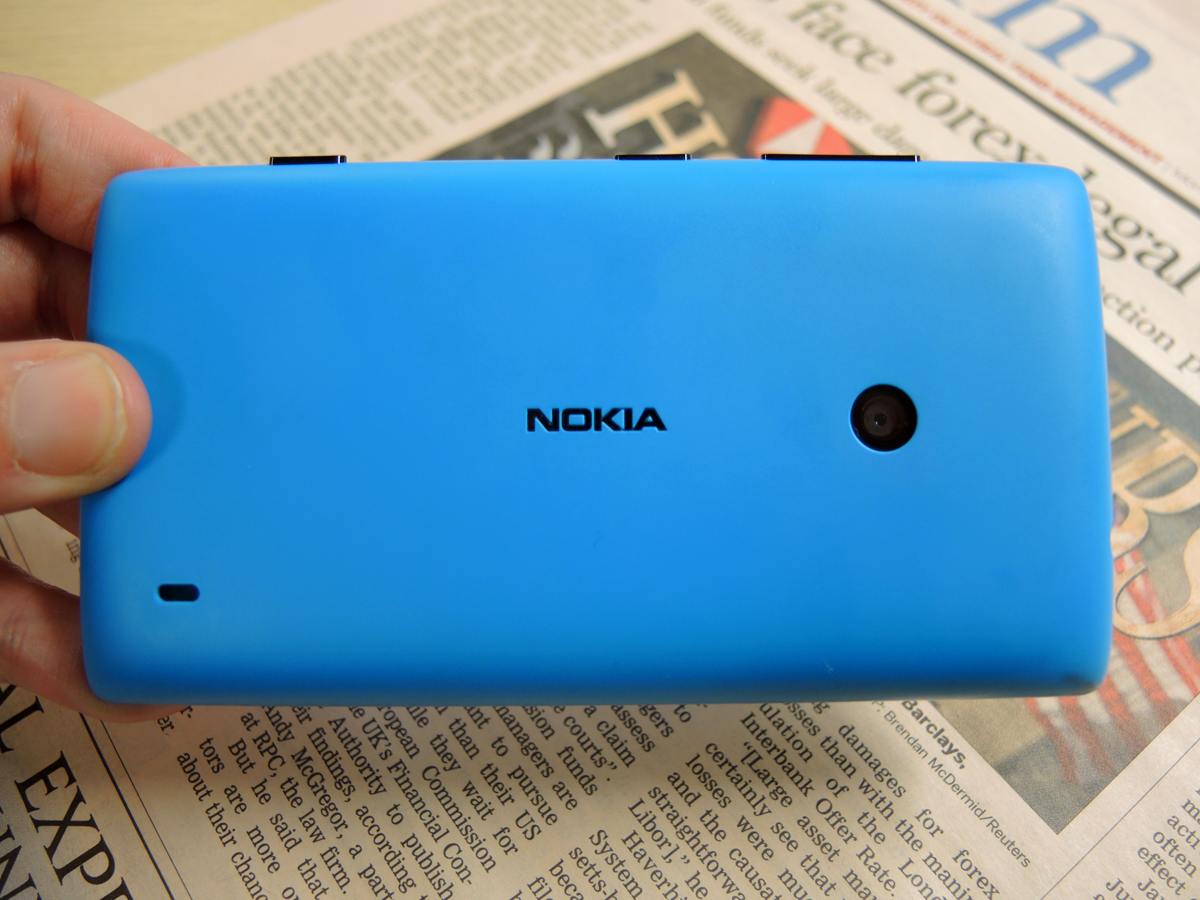 What colour to get? Probably the most pressing concern on Lumia 520 buyers' minds. Available in yellow, red, black and white, it's a tough call, but we're rather smitten with our cyan model and you can swap the back covers if you change your mind anyway. Hues aside, this looks and feels like a £100 smartphone. It's a little creaky and when the screen's off it's that budget faint black that doesn't match the bezel.
Even next to larger, chunkier phones (including the Moto G) the Nokia lacks something in the ergonomic stakes – the matte plastic back is rounded but its bottom corners dig into the palm when held one-handed. So it looks and feels the part of a cheap phone – a bit disappointing.
But the Lumia is at least nice and light at 124g, can survive a tumble in overcrowded pockets or bags and has swappable back covers and battery. All in all, for the price, the 520 makes for a practical, if not sexy, purchase.
Bursting with Nokia Goodies
It's not just the outside of Lumia phones that's distinctive, it's impressive how many genuinely useful apps Nokia manages to cram into its lower-end phones. On top of access to the Windows Phone Store, the 520 is treated to the playlist streaming service Mix Radio, some of Nokia's camera apps (more on these later) and Nokia's excellent HERE Drive nav app.
The 520's also in line for Nokia's Black software update, which adds its photo app Storyteller. As the 520 only has 512MB of RAM it won't get features such as Glance Screen notifications or Lytro-like Refocus, but we're expecting it to be a nice addition nonetheless.
Windows Phone itself, with its customisable live tiles homescreen and simplified settings, is nicely suited to users who just want easy access to messages, browsing and email. There's also the bonus of 7GB of free SkyDrive storage compatible with the pre-installed Office (Word, Excel, etc) apps. Stick to viewing docs and editing on the fly in emergencies only, though, as the keyboard takes up most of the 4in screen.
HD Screen Missing – But That's not the end of the world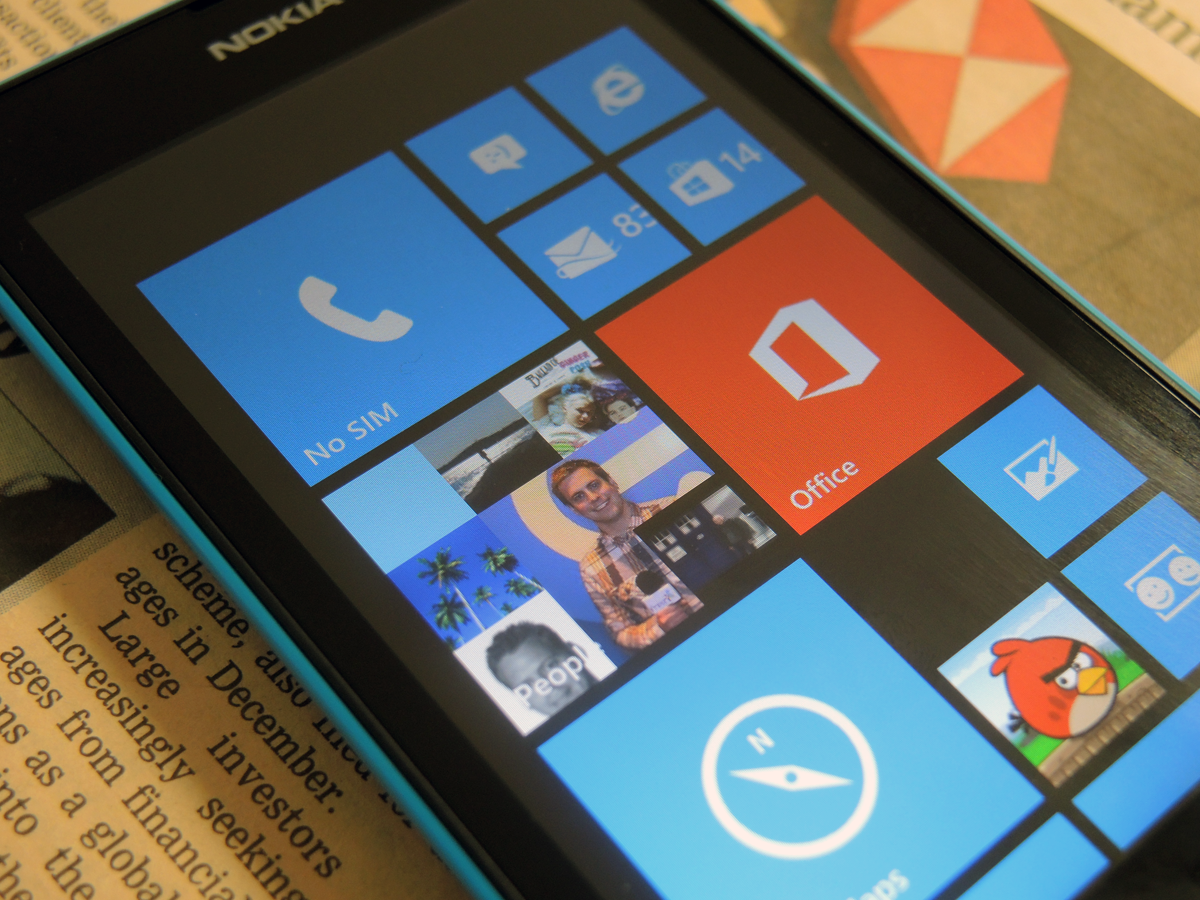 A big win for software then, but Nokia's (perhaps unsurprisingly) scrimped on the screen. The 520's 4in 800×480 screen is simply no match for the likes of the Moto G's 720p display. It's one of those smartphones that looks like there's thin film on top of it, with everything from text on webpages to Netflix movies looking fuzzier than they do on the Droid.
That said, it's a decent effort for the money. Choose the high brightness setting and Windows Phone still looks good – all vibrant colours (admittedly on the warm side), deep blacks and good visibility in daylight.
It's a real fingerprint fiend, but the 520's screen is "super sensitive" so it's easier to use with gloves – more useful than you'd think for this seemingly never-ending UK winter.
5 Mediocre-Pixel Camera
Nokia's lavished its expensive Lumias with fancy camera tech, but the cheap 520 largely misses out. Its 5MP cam screams budget and the stills it takes are distinctly mediocre.
Outdoors and close up, it fares well – images lack detail compared to the Galaxy S4 Mini but look punchy enough onscreen and on social media. The 4x digital zoom is almost useless, but that's to be expected on a phone this price – only the Samsung phone bucks that trend. Indoors and in low or tricky light the 520 struggles to take balanced shots, but it does a nice job of making skintones look natural.
If quality is less important than mucking around, the Lumia's a good bet thanks to a fairly speedy dedicated camera button and the Smart Shoot burst mode 'digital lens' for picking out your best shots. Plus Nokia's Creative Studio app with effects and the option to tweak colour balance, vibrance, brightness and clarity enhance an otherwise dull photo.
Just about enough battery life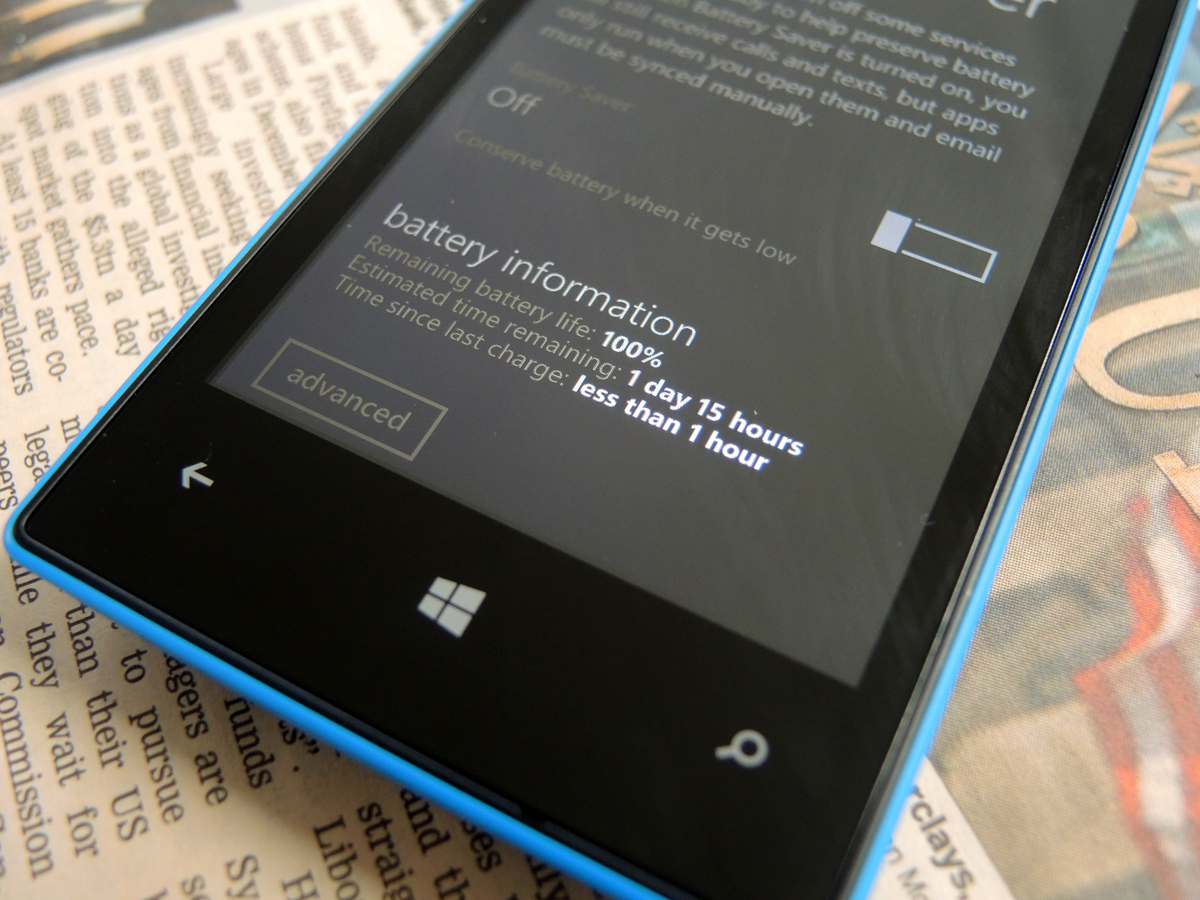 Screen, power, camera – we can forgive all manner of smartphone sins so long as the battery life is good. On the Lumia 520 it's just good enough.
This little Lumia will last a day of regular use, but hammer it harder with downloads, streams and gaming and the 1430mAh battery will droop by 30-40% in a couple of hours. Next to the Moto G, which bewitches the battery icon into somehow staying on 54% for an hour, the 520 has its work cut out. But compared to every other budget phone, it's reliable.
Slow and steady, but no race winner
Despite the Lumia 520's boast of a dual-core Snapdragon S4 processor, web browsing is choppy and it can get in a tizz opening and closing apps. 3D gaming is a hoot with the 520 handling titles such as Asphalt 8 well, but the 520 quickly starts to grate in day-to-day use.
READ MORE: The 25 Best Free Windows Phone Games
Haves and Have Nots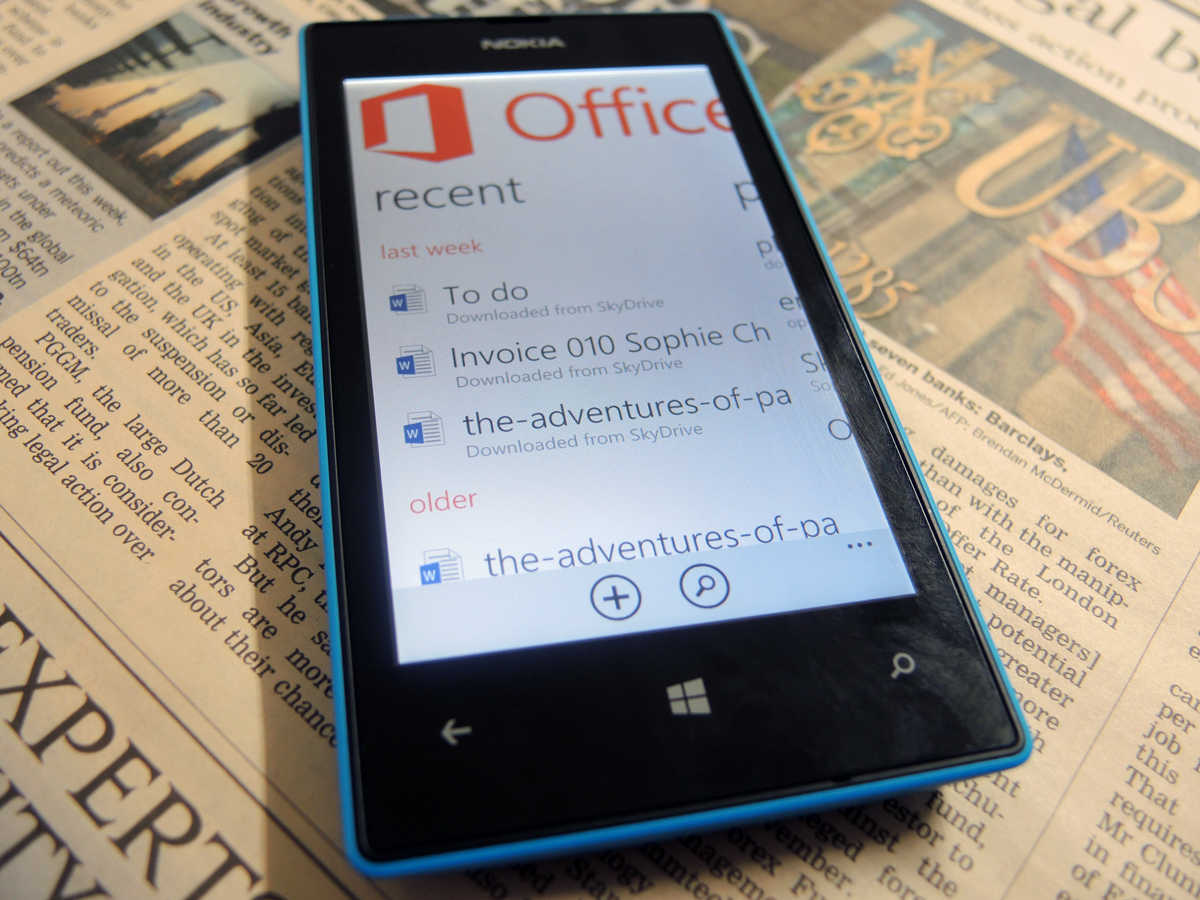 A budget smartphone can't have everything, and sure enough on the Lumia 520 there's no 4G, no NFC and no wireless charging, none of which is expected at this price. And if you must have 4G on this phone, there's a Lumia 521 variant that's only slightly more expensive. And chances are if £100 is your max budget, a £30 Qi charger isn't going to be top of your list.
What we do like is the Lumia 520's microSD slot for expandable storage up to an extra 64GB. It's just a shame that the 520's screen doesn't make us want to rush out and load up a microSD with all our movies.
Verdict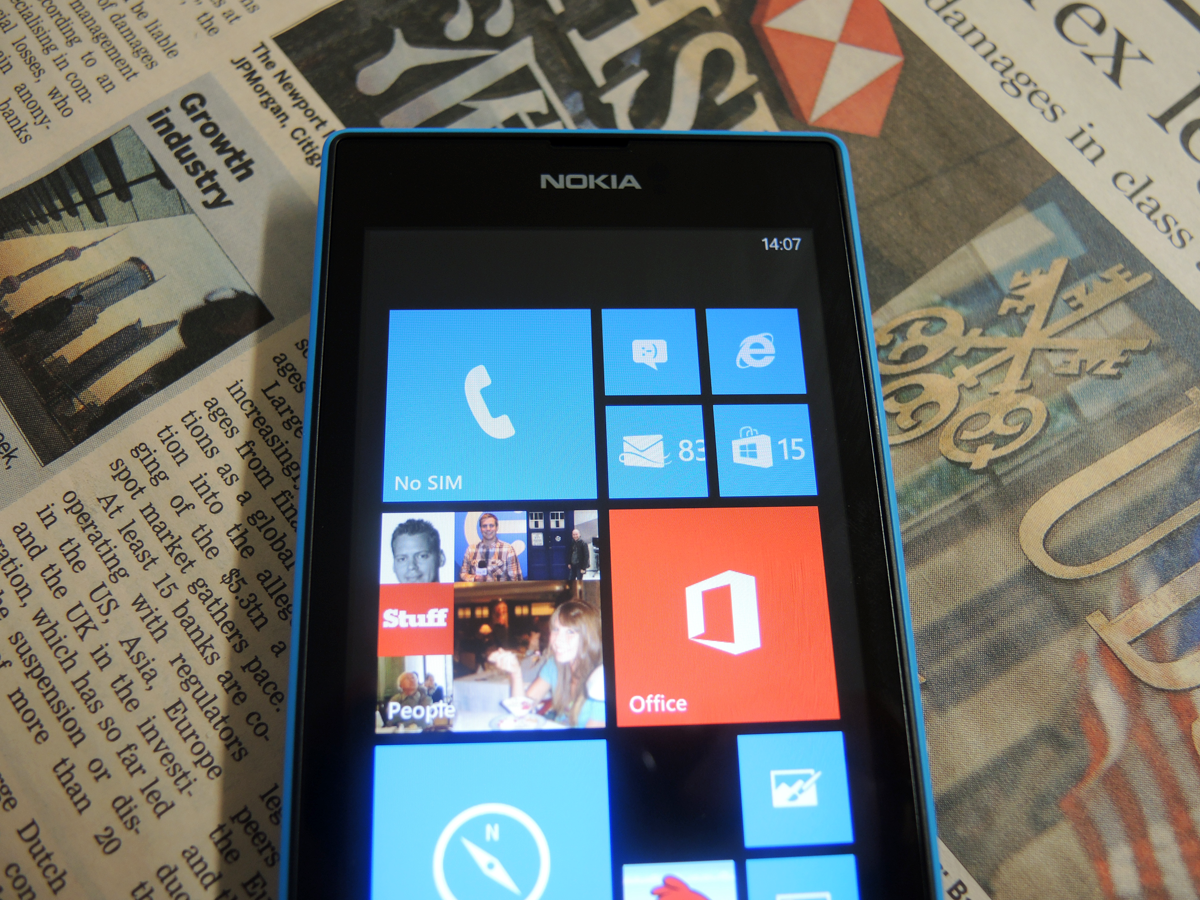 If it's Windows Phone on a budget you want, the Lumia 520 is it.
Everything about this smartphone – screen, camera, battery life – is just about good enough to raise it above the usual cheap suspects. And with Nokia's ace apps and colourful back covers, there are a few added extras that help to explain how the 520 has bagged so many fans around the globe.
That said, if Android can get a look-in (which it should), we're sticking with the Moto G as our afford-a-phone of choice. It's still the benchmark for budget smartphones and manages to make capable kit such as the Lumia 520 look second best.
READ MORE: Motorola Moto G review
Stuff Says…
A budget WinPho champ bursting with Nokia goodies – but Android offers better handsets for the money
Good Stuff
Cheap
Nokia's camera, Drive and music apps are ace
Decent battery life
Bad Stuff
Feels cheap
So-so screen
Sporadically slow