Nikon D3300 review
The D3300 has a pro DSLR brain but an entry-level DSLR body. Is that a match made in photographic heaven or just a bit confusing?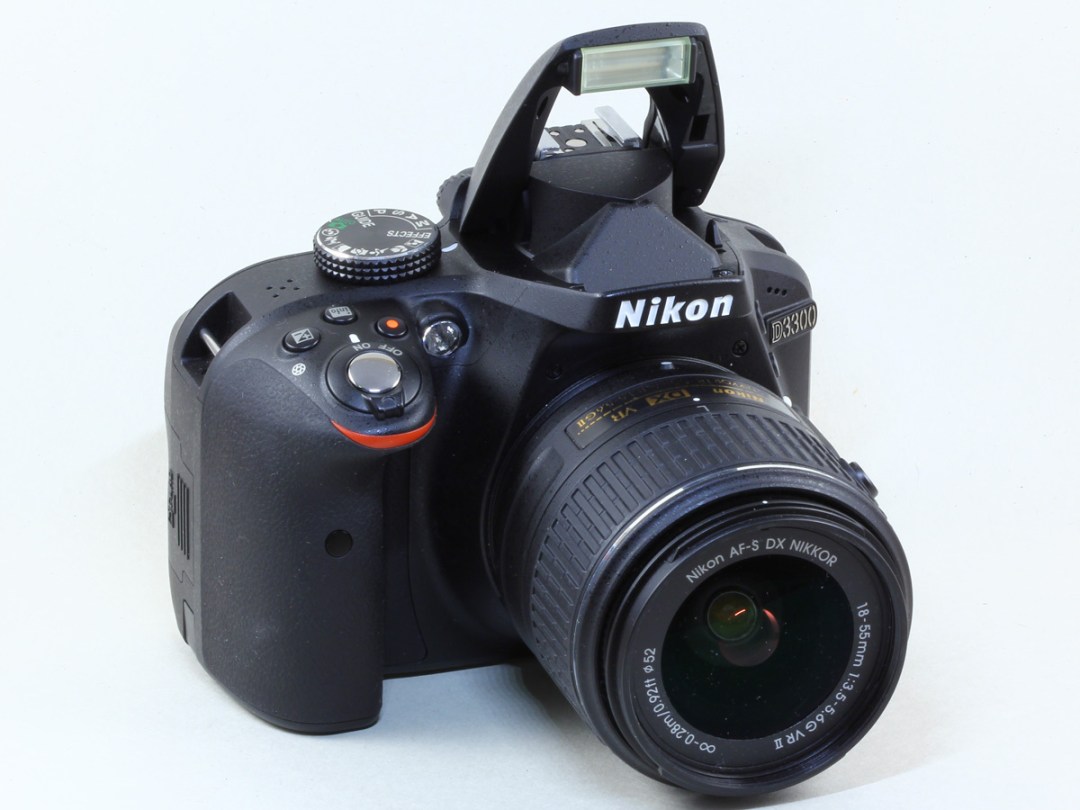 Pitching a camera at the entry-level market is a tricky business. Make it too basic and people will just skip straight past it to more advanced models; too complicated and it'll frighten beginners off. 
Nikon thinks it's got the balance spot on with the D3300, which has a high-end sensor capable of taking stunning pics but also a novice-friendly Guide mode and small, non-threatening body.
The only cloud on the D3300's horizon is its price – at £430 in body-only guise it's far from cheap, and that alone could be enough to put off some of the very people it's aimed at.
READ MORE: Canon 1200D hands-on review
DESIGN AND BUILD
The Nikon D3300 is a small camera by DSLR standards – smaller and lighter than Canon's entry-level 1200D, for instance, although admittedly not by much. Put it next to a compact system camera such as the OMD-EM5 and it's something of a giant – but then it's got a bigger sensor too.
But the Nikon does have one major trick up its sleeve when it comes to size – in the form of its kit lens. In something of a genius move, the 18-55mm VR II lens is retractable: when not in use it assumes a super-compact form, which then extends when you're ready to shoot. So while it's no smaller than most kit lenses when you're snapping away, it's considerably more compact when stowed in a bag. Good work, Nikon.
The body is solid, if rather plasticky, and feels nice in the hand. Unfortunately, it's nowhere near as nice to operate, with a major shortage of useful controls. Presumably that's a deliberate move on Nikon's part, to make it less daunting for beginners, but the result is that it's quite difficult to actually make changes on the fly.
So what do you get? One jog-dial, exposure compensation, Live View, record button, drive mode and a customisable function button. And other than the various menu and info buttons, that's about it. So, no dedicated ISO button, let alone white balance, metering or autofocus mode. Fair enough – it's an entry-level camera, and most people will just stick it in Auto and snap away happily. But if you're after a camera you might grow with, experiment with, you might find it frustrating.
The rear LCD screen is a cracker – big and colourful with plenty of pixels. Given the dearth of controls, it would've been nice if it was a touchscreen, but no such luck.
READ MORE: Sony's new Alpha 6000 is the fastest camera in the world
Picture quality
Ah, now we're talking. The D3300 is capable of taking quite beautiful pictures, thanks in no small part to its 24.2MP CMOS sensor. Size-wise, that's as big as APS-C camera sensors get and it makes it incredibly easy to crop into pictures without losing quality. As is currently all the rage with DSLRs, the D3300 has no anti-aliasing filter, which is supposed to make for sharper snaps. It seems to have worked, because there's a fairly astonishing amount of detail to shots – check out the close-up above of the mouse's whiskers for evidence of that – and bear in mind that's with the kit lens. Stick a top-quality prime on it and results should be better still.
Colours are vibrant, white balance and metering are well handled and noise is non-existent until ISO 800. Beyond that, things go downhill relatively quickly, but shots are still perfectly usable unless blown up really big right the way through to ISO 6400. At ISO 12800 there's seemingly more noise than pixels, but then again – it's ISO 12800! The mere thought would have blown your mind 5 years ago.
READ MORE: Fujifilm X-T1 review
Shooting star?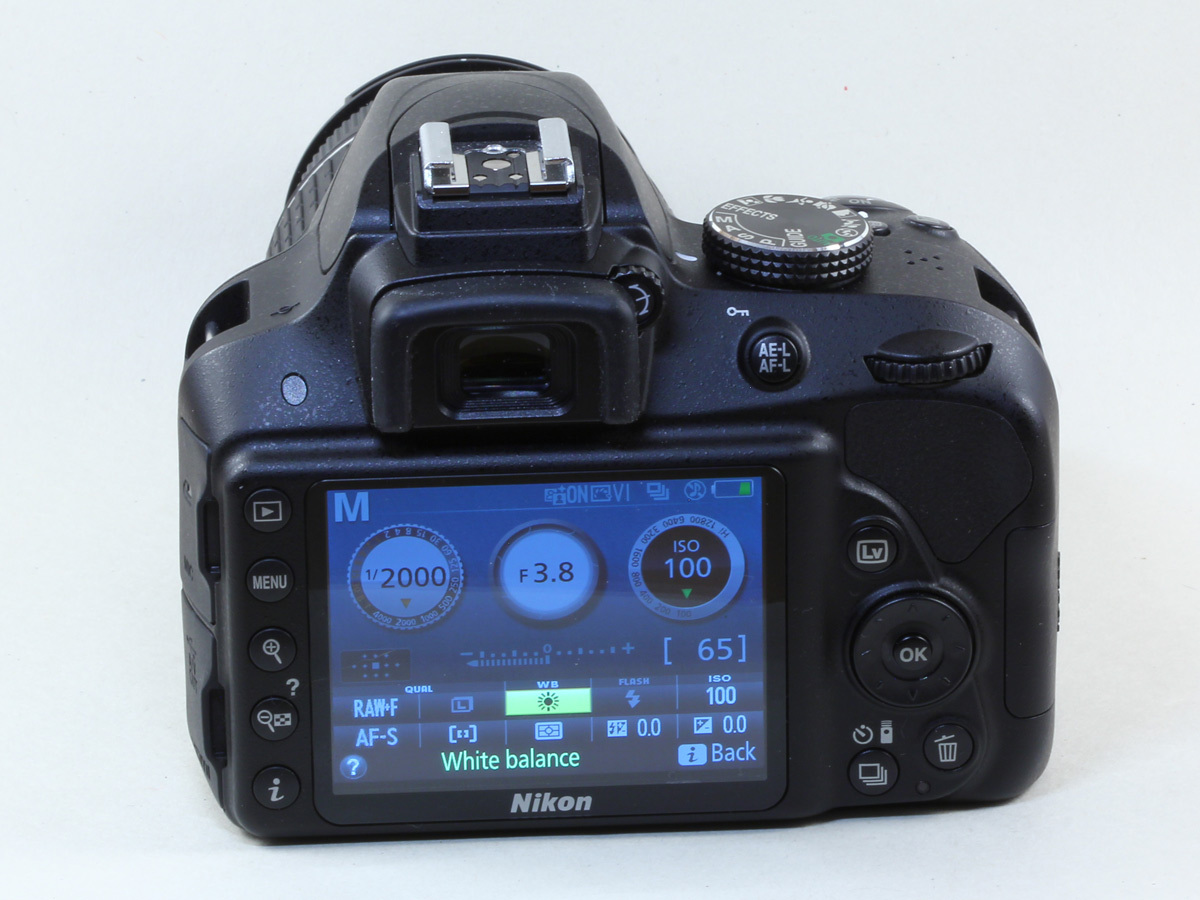 The D300 is unashamedly an entry-level camera, and many people who buy it will stick it in Auto mode and never try anything more complicated. And if they do that, they'll get mostly excellent pictures. We know, because we tried, spending a horribly restricted hour or two with the photographic equivalent of our hands tied behind our back. Once we'd conquered our innate snapper snobbery, though, we were impressed with the shots we got. Alright, so the camera has a tendency to fire up the flash at every opportunity, rather than upping the ISO or dropping the shutter speed a little, but if that gets on your nerves there's a no-flash Auto mode.
For those who want a little more control without doing anything so terrifying as venturing into aperture priority or manual mode, there's the Guide mode. This gives you options such as 'blurred background' and 'freeze motion' then explains which settings it will need to change in order to achieve the desired effect. Then changes them for you. It's a great way to take charge of your photos without having to master photography, and one which we recommend all novices spend some time with.
Step away from entry-level use and you might be a little frustrated. Autofocus is snappy, with 11 focus points to lock on to, while a burst shooting speed of 5fps is not to be sniffed at either. But the lack of physical controls – and touchscreen – hamper your ability to react to changing conditions. Still, the 'i' menu helps, gathering together all of the key settings on one screen for fairly simple tweaking.
READ MORE: Nikon D4s review
Video and other features
The D3300 isn't big on extra features, really. The screen doesn't flip out, there's no built-in Wi-Fi, no built-in image stabilisation, no fancy-pants continuous autofocus when using Live Mode. How many of them matter? Depends on your needs. For general day-to-day use you won't miss most of them. Many Nikon lenses are stabilised, Wi-Fi is usually poorly implemented on cameras and unless you spend a lot of time shooting video, you can cope without the continuous autofocus. A flip-out screen would've been nice, mind.
Video quality itself is very good, with full HD 1080p footage available in 60/50/30/25/24fps flavours and a certain amount of exposure control on offer if you want it. The camera will also attempt to autofocus when shooting video, but it doesn't do it very quickly – it's certainly nowhere near as nippy as it is when tracking subjects through the viewfinder for stills.
One nice touch is that there's an Effects mode on the main dial, meaning you don't have to hunt through menus in order to funkify your photos. The effects on offer are mostly great fun too, ranging from the naff-but-still-effective 'selective colour' to the naff-but-also-really-cool 'sketch mode'.
VERDICT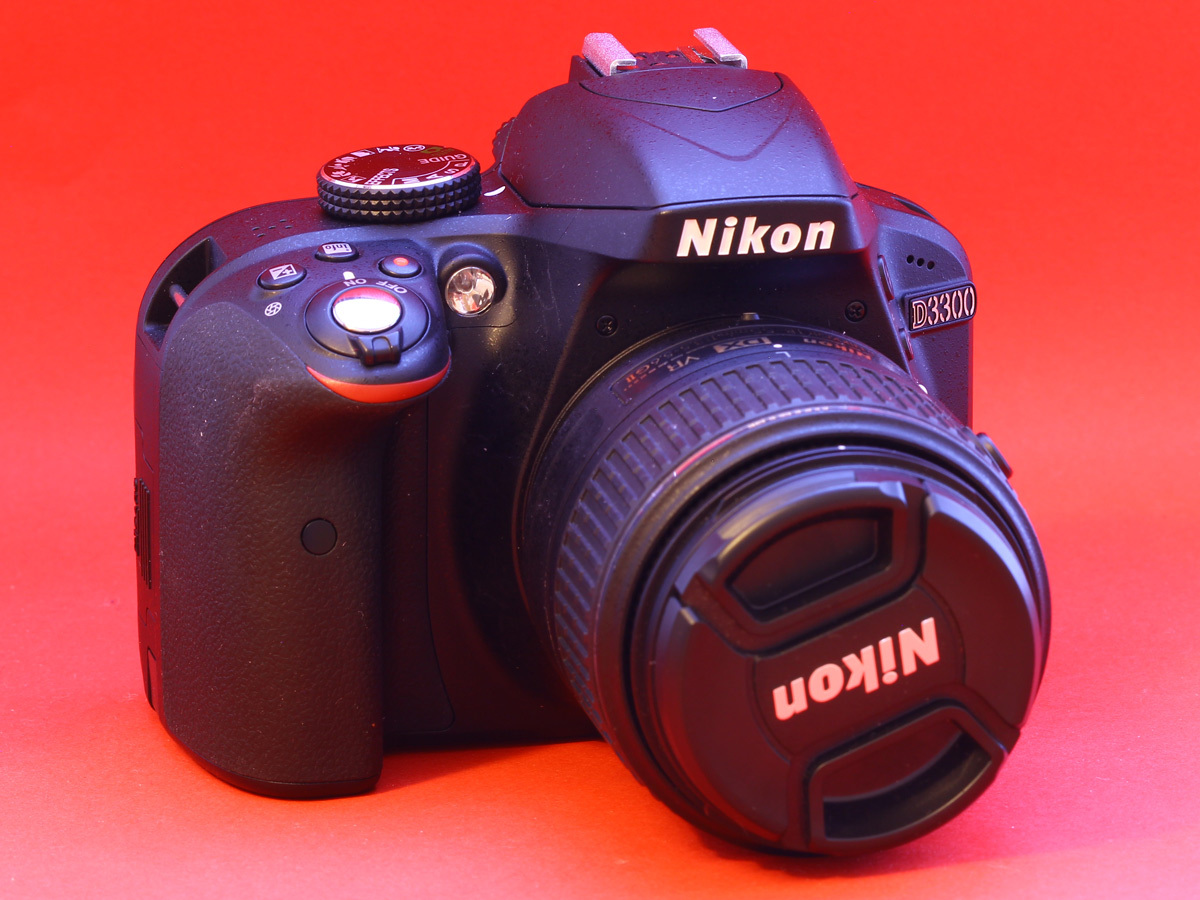 As an entry-level camera, the Nikon D3300 excels. Stick it in Auto or play around with the Guide mode and you'll almost always get great photos, thanks mainly to that pixel-packed 24.3MP sensor and excellent autofocus.
But be warned – at £430, or £530 with its excellent retractable kit lens, it's not really priced for the beginner. Canon's own entry-level effort, the 1200D, is available for £380 with lens, and while its images may not rival those of the Nikon, you have to wonder if the average novice will notice the difference.
Likewise, those who plan to use the Nikon to its full capabilities – blowing up images to full size or shooting in manual modes, for instance – will soon find themselves frustrated by the lack of flexibility in use.
Ultimately, while the D3300 produces great photos, it falls just short of being a great camera.
READ MORE: The 10 best DSLRs and system cameras in the world right now
Stuff Says…
You'll get great photos from the Nikon D3300, but only beginners need apply
Good Stuff
Superb stills
Really useful Guide mode
Compact kit lens
Bad Stuff
Lack of dedicated controls
No touch- or flip-out screen
Hardly an entry-level price