Motorola Edge 30 review: slimmer of the year
A svelte all-rounder with a seriously speedy screen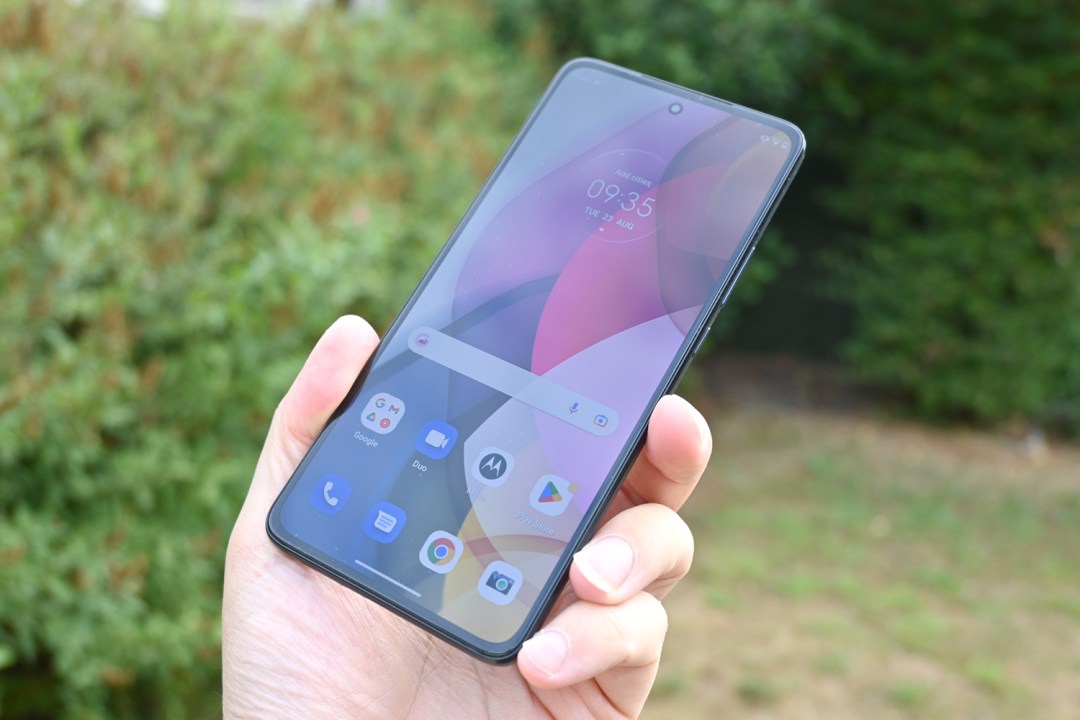 Times are tough for mid-ranger phone makers. Not only do they have to contend with Apple and Google's affordable offerings, but now there are start-ups with see-through handsets to think about. Motorola discovered as much earlier this year with the Motorola Edge 30, an ultra-slim effort that majors on display and promises a capable set of cameras.
Launched at £380 in the UK, it arrived just in time to take on the Nothing Phone 1 and Google Pixel 6a. It wasn't a fair fight, so now Moto has knocked £100 off the asking price and set its sights on the more wallet-friendly end of the market.
Has that made it less of an also-ran? With a no-nonsense take on Android, 144Hz OLED screen and a body so skinny it would wear a size zero dress, there's plenty here to like.
Design & build: skinny genes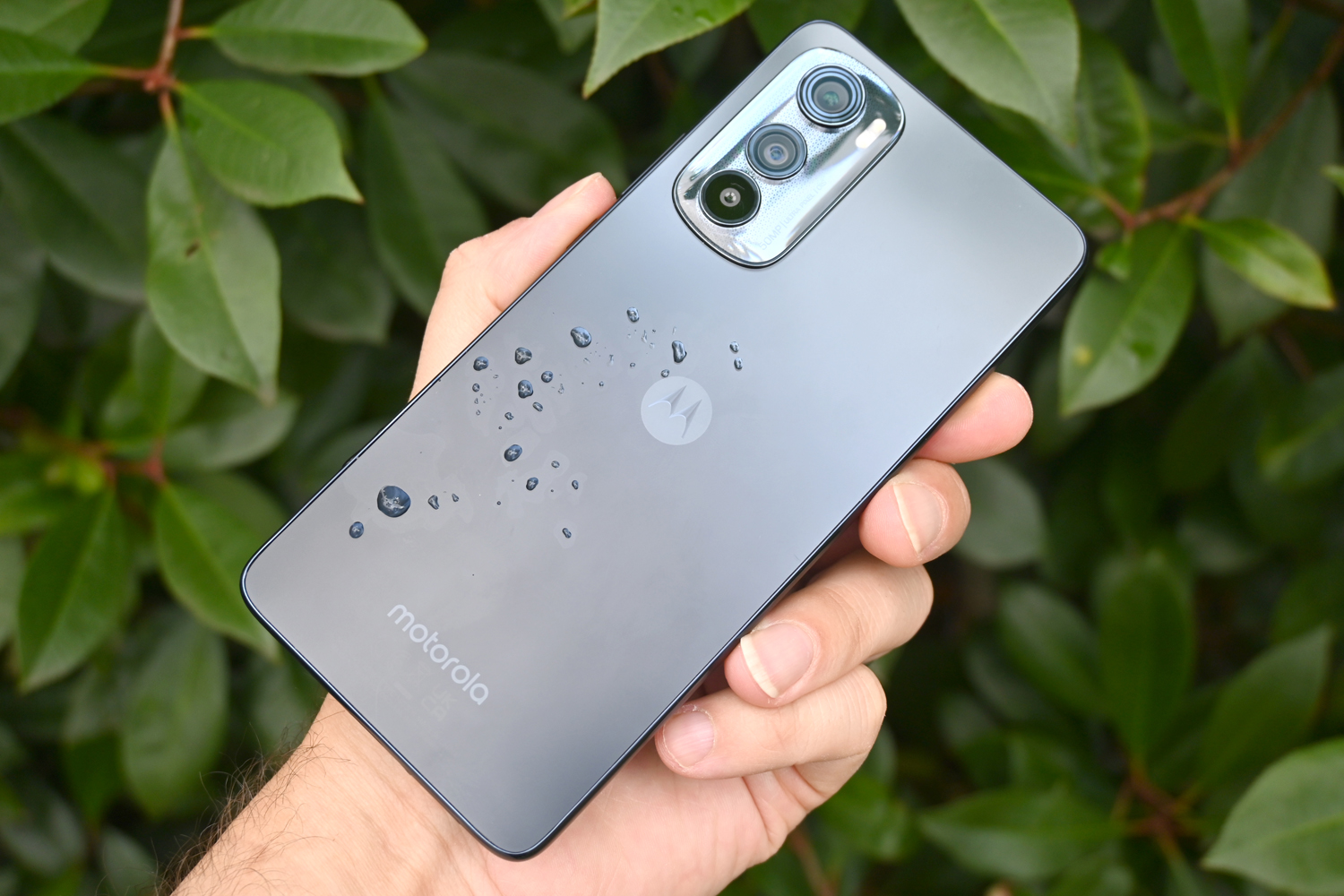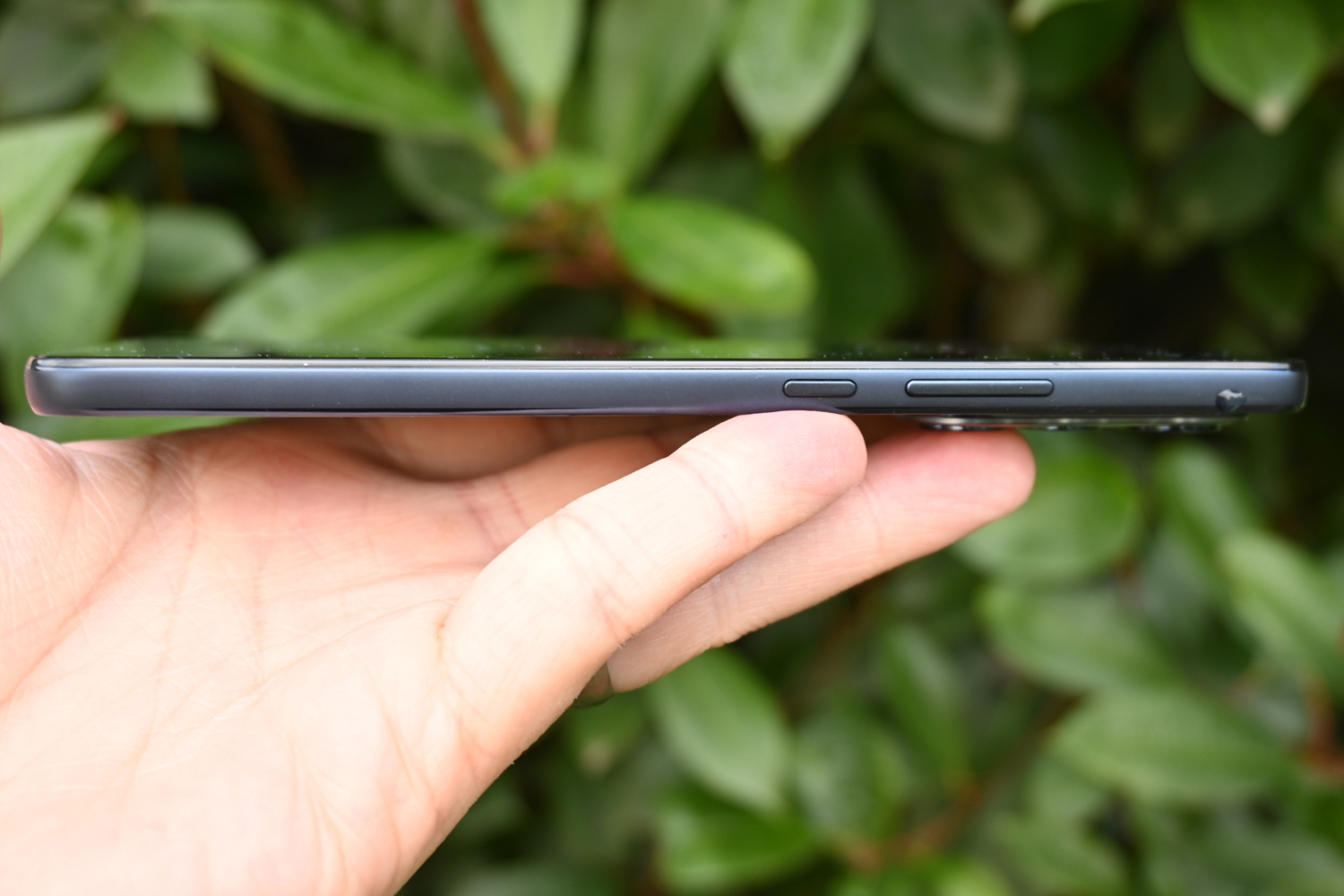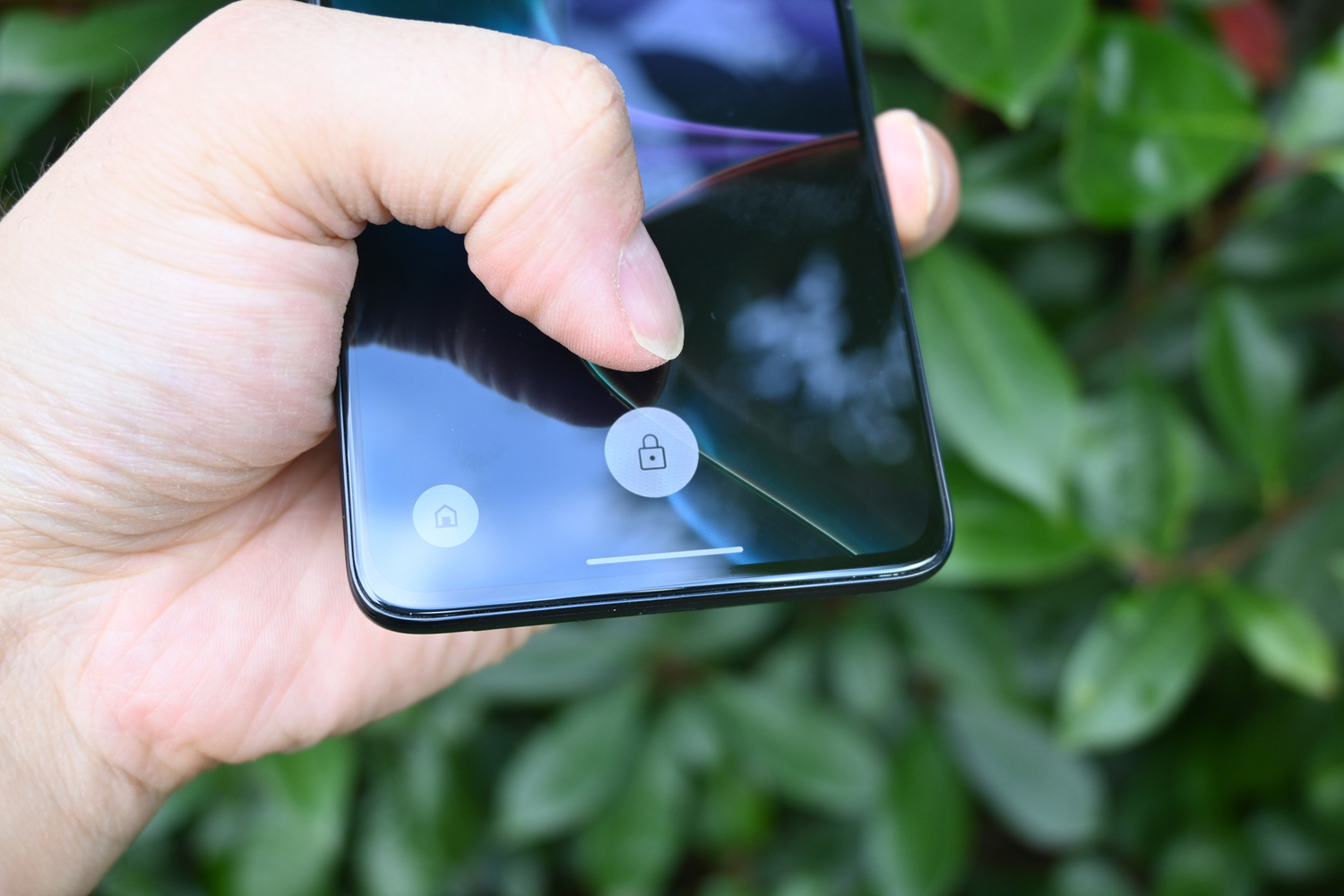 According to its maker, the Motorola Edge 30 is about as slim as 5G phones get – and at 6.79mm we're not inclined to disagree. OK, so the rear cameras bulge out a bit, but that's not going to stop you sliding it into the tightest of trouser pockets. It's something of a featherweight too, tipping the scales at just 155g.
That's partly down to the plastic construction, which has a frosted finish on the back that isn't all that great at hiding fingerprints. If you don't mind a bit of added bulk, the transparent case Moto includes in the box should keep the phone looking pristine without needing a polish every five minutes.
It looks more premium than it feels, with minimal branding and slim screen bezels. Still, the slightly rounded frame sits comfortably in the hand, with sensibly-placed power and volume keys. The under-display fingerprint sensor is placed rather low, but still within easy reach and is about as quick to detect your digits as anything at this price.
Moto has also gone to the trouble of securing an official IP rating for water resistance. It's not built to survive a full dunking, and rivals are better protected, but IP52 means you shouldn't need to panic if you get caught in a light rain shower.
Screen & sound: Gotta go fast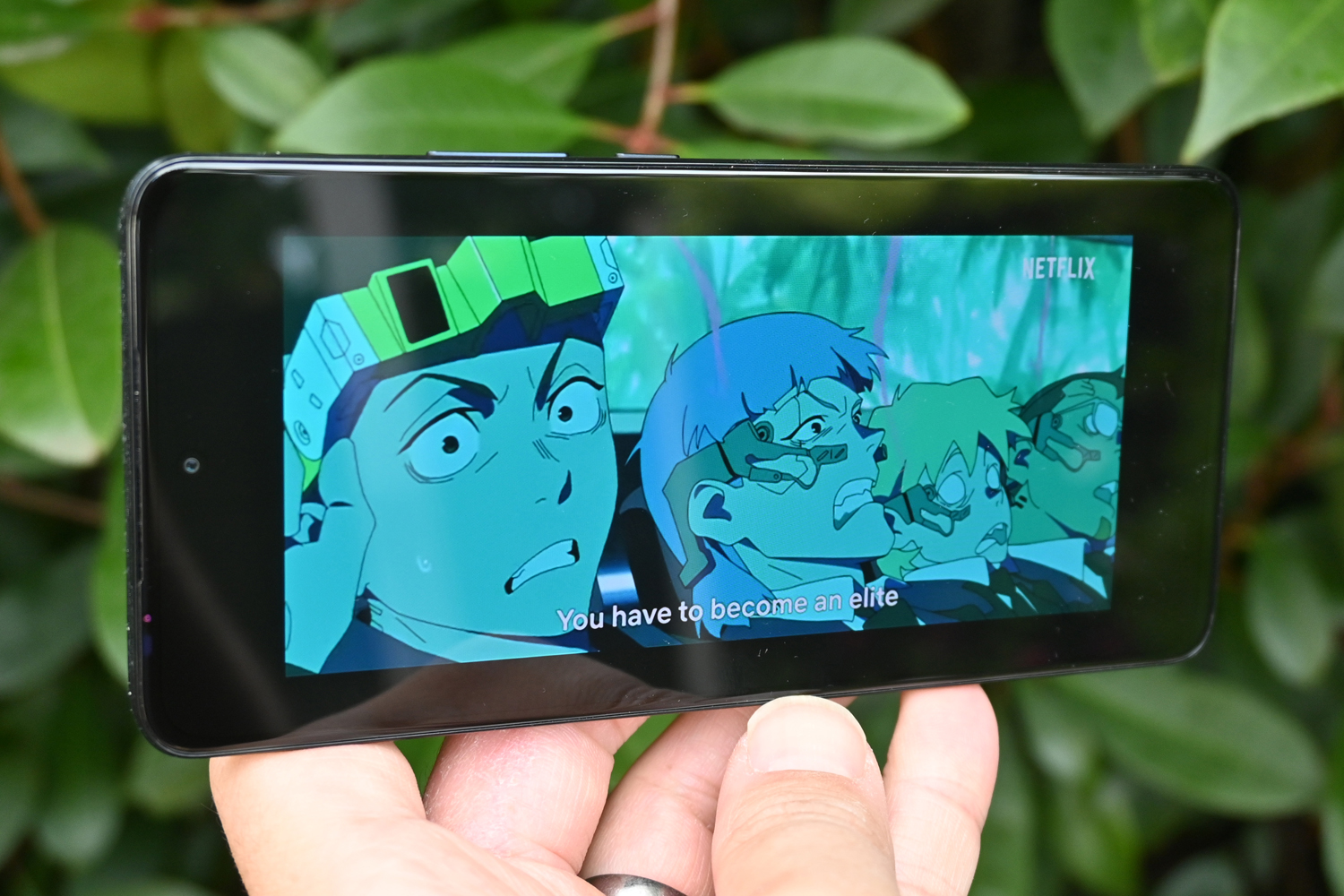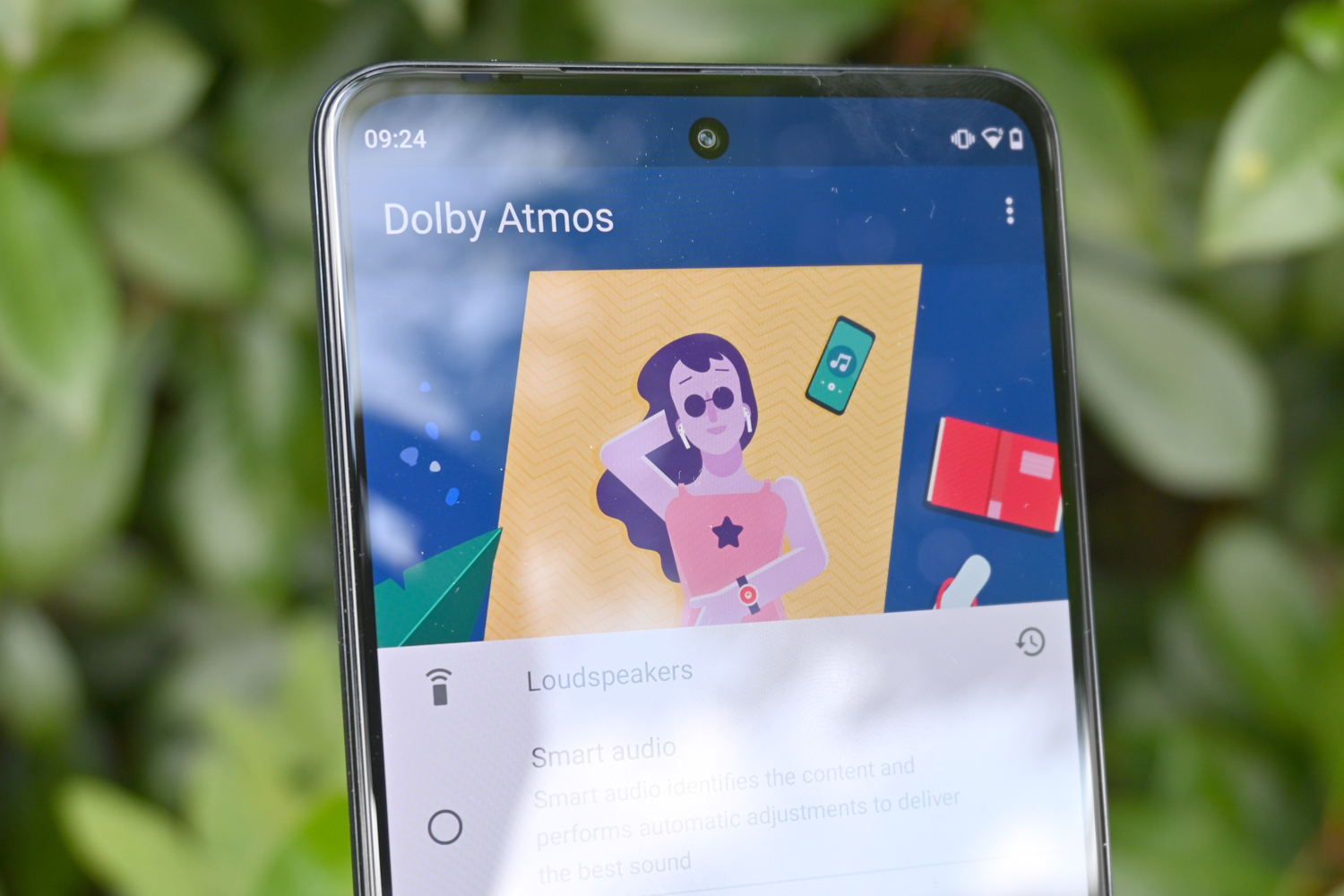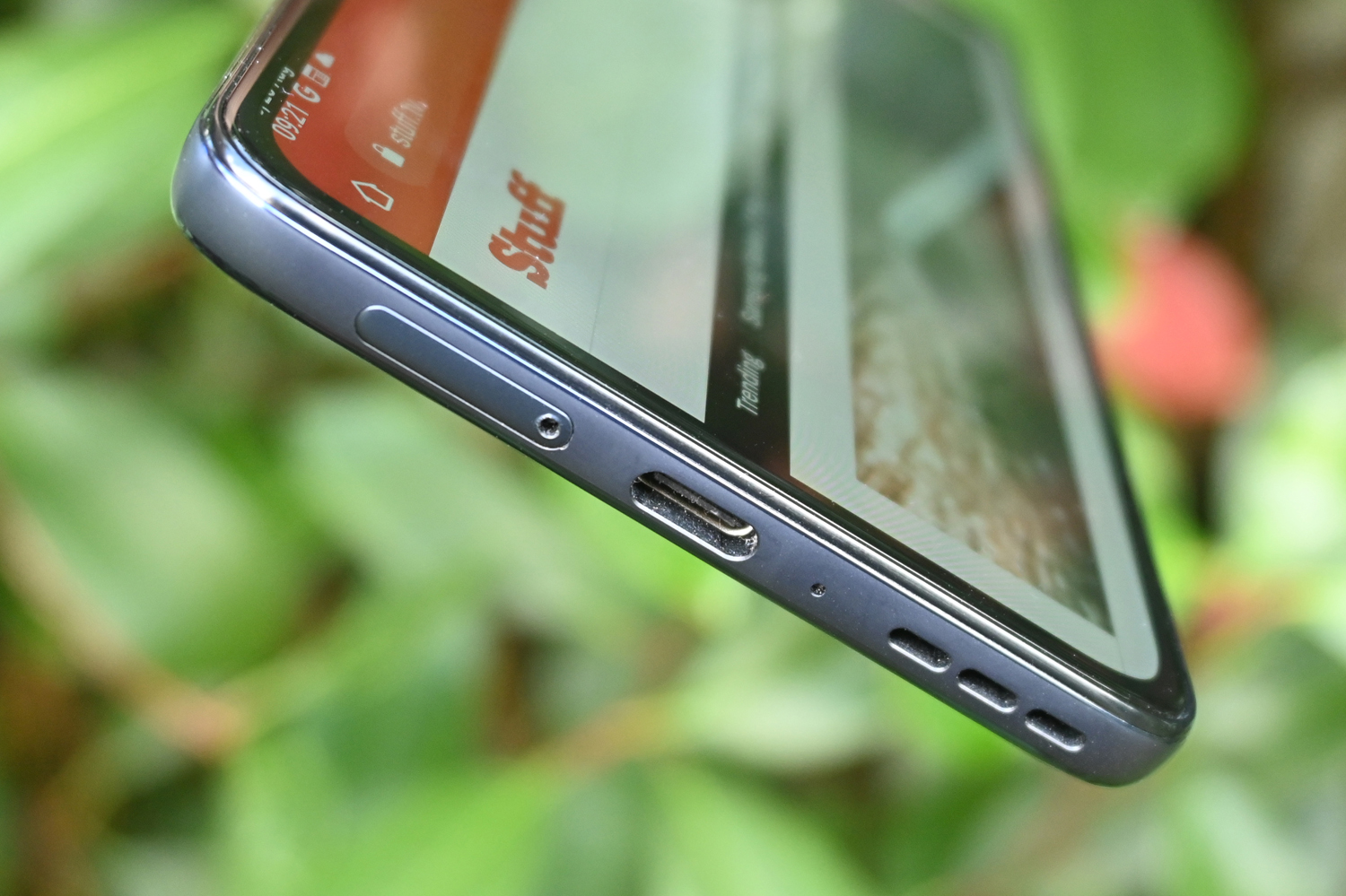 In 2022 it's all too easy to be blasé about 120Hz screens, even towards the more affordable end of the smartphone spectrum. But 144Hz? Those are normally reserved for hardcore handsets aimed at gamers. Not so the Edge 30, which goes to warp speed simply because it's easier on the eyes.
Even side-by-side with a 120Hz phone you're going to struggle to spot those extra frames, but there's no denying how smooth everything looks. From scrolling through social media to sniping enemies in games, the Edge 30 is wonderfully fluid. An Auto mode can swap between 60Hz and 144Hz on the fly based on what apps you're using, but it's worth the small battery hit to leave it on all the time.
The 6.5in, 2400×1080 screen is sizeable and sharp in equal measure, with skinny bezels on all four sides and a central punch-hole selfie cam that doesn't prove too distracting while watching videos or playing games. It's an AMOLED panel, which means superb contrast and impeccable black levels, which give Netflix shows real visual punch. Colours are vibrant and just a little exaggerated out of the box, but there's a temperature slider and more muted Natural setting if you want to dial things down.
It plays nicely with HDR10 video, with reasonably bright highlights contrasting nicely with the deep shadows. Brightness in general is decent enough for an affordable phone – high enough to see in direct sunlight without squinting too much, but a step behind the current crop of mid-rangers.
The stereo speakers (one downfiring, the other repurposing the earpiece) don't impress on quite the same level as the screen. They get decently loud, and are clear enough for speech or songs without too many layered instruments, but more complex arrangements tend to get lost. Cranking up the volume reveals harsh high frequencies too. There are a few Dolby Atmos settings to tweak, but we found it was best to just turn things down a tad, or grab a pair of Bluetooth 'buds – there's no 3.5mm headphone port here.
Cameras: Two out of three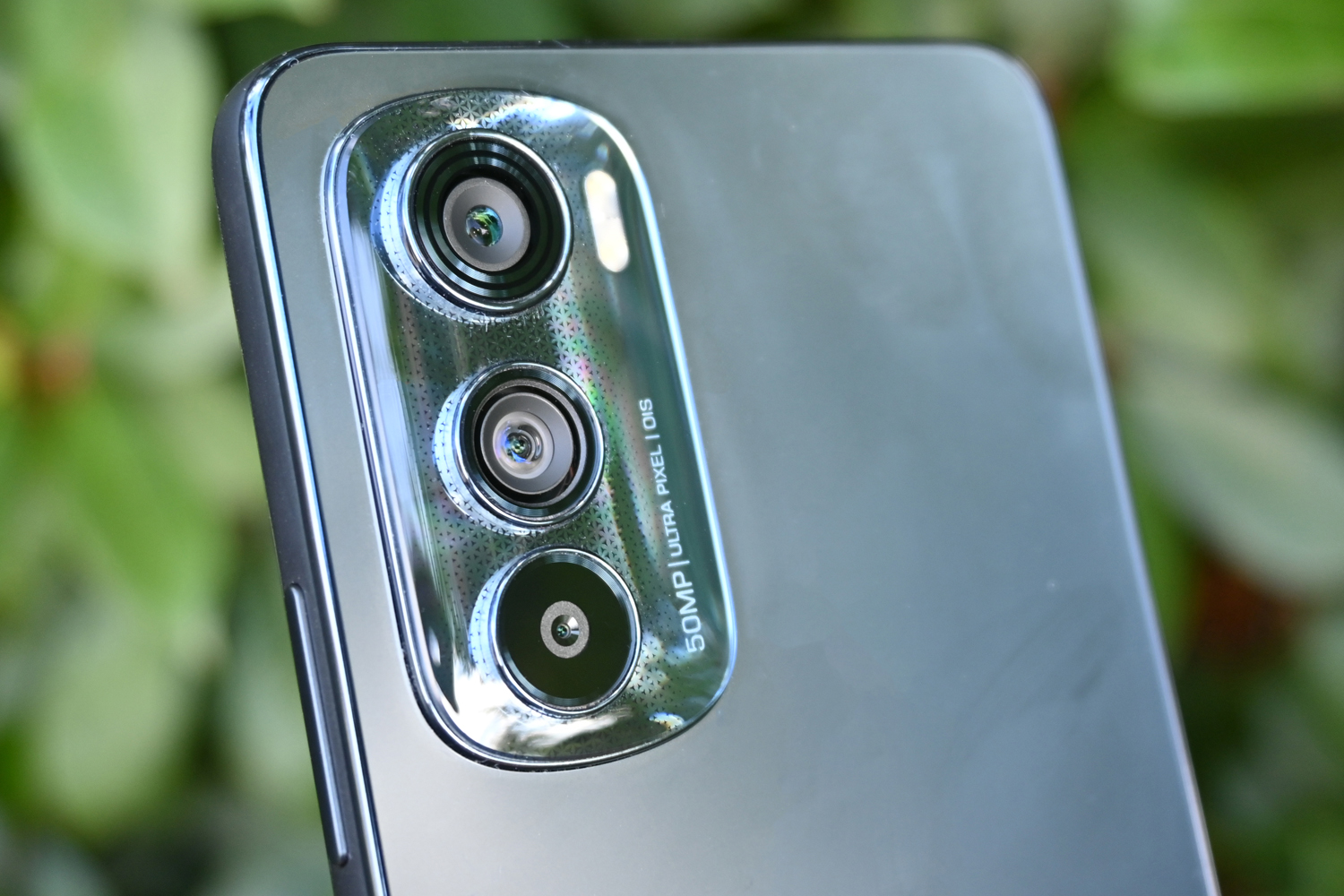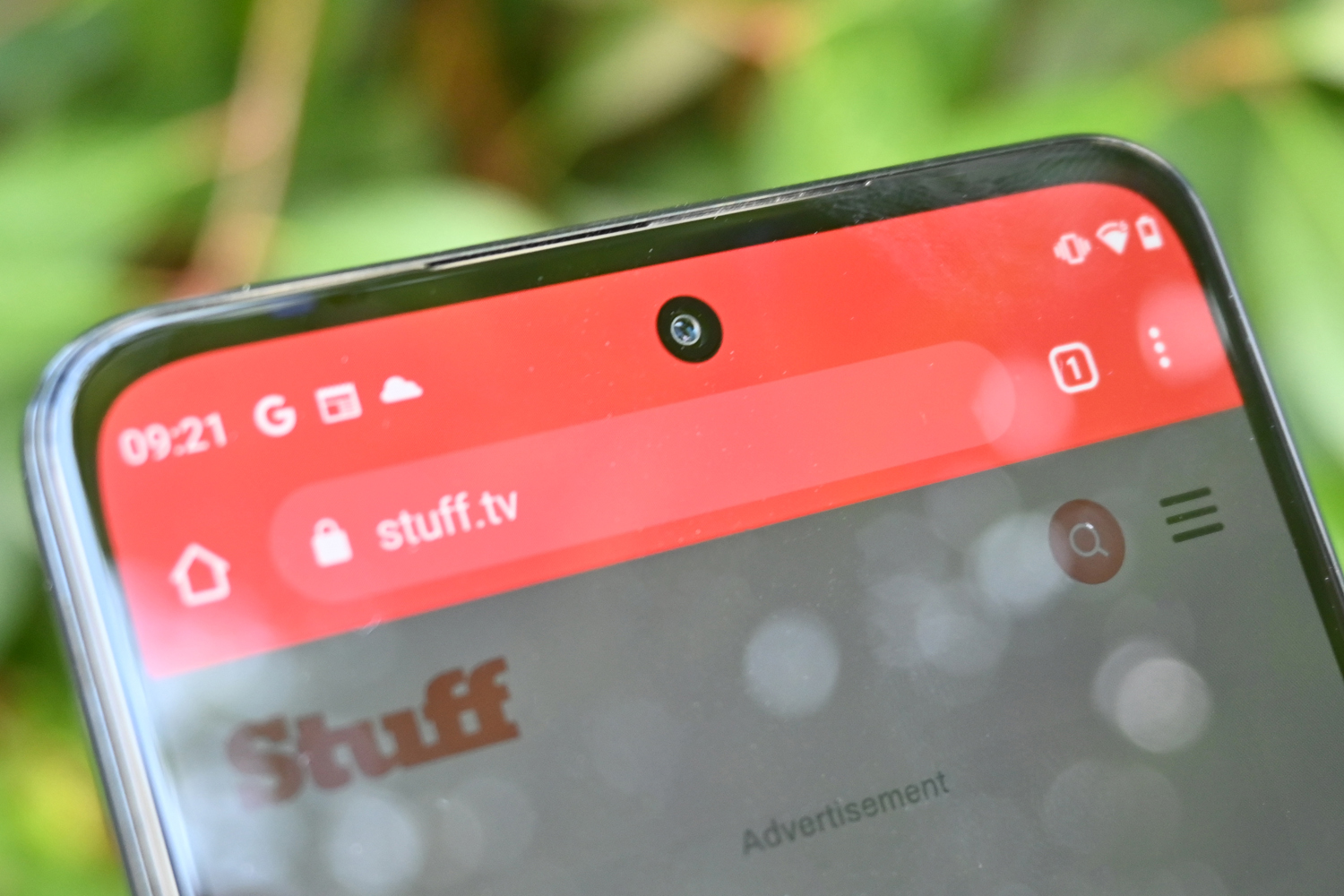 Motorola has brought out the big guns for the Edge 30's rear camera setup: twin 50MP sensors, one with optical image stabilisation, plus a 2MP depth/macro. Naturally it's those first two we're most interested in.
Feed it plenty of light and the main sensor can take a great photo, with plenty of detail and well-judged colours. The ultrawide produces slightly softer results, despite the matching pixel count, but the two are consistent in their handling of exposure and colour – not always a given at this price.
Contrast can be a little heavy in places across the board, and dynamic range could be better, with HDR not always able to balance bright skies with areas of shadow. Exposure is well handled for the most part, though, and images look more true-to-life than certain overly-vibrant rivals.
Things don't hold up quite so well in low-light, where details plummet across both lenses as the noise reduction algorithms kick in. The dedicated Night Mode boosts brightness, but photos remain soft and grainy – and only works with the main camera. The Pixel 6a, iPhone SE and Samsung Galaxy A53 remain our top picks for affordable night-time snappers.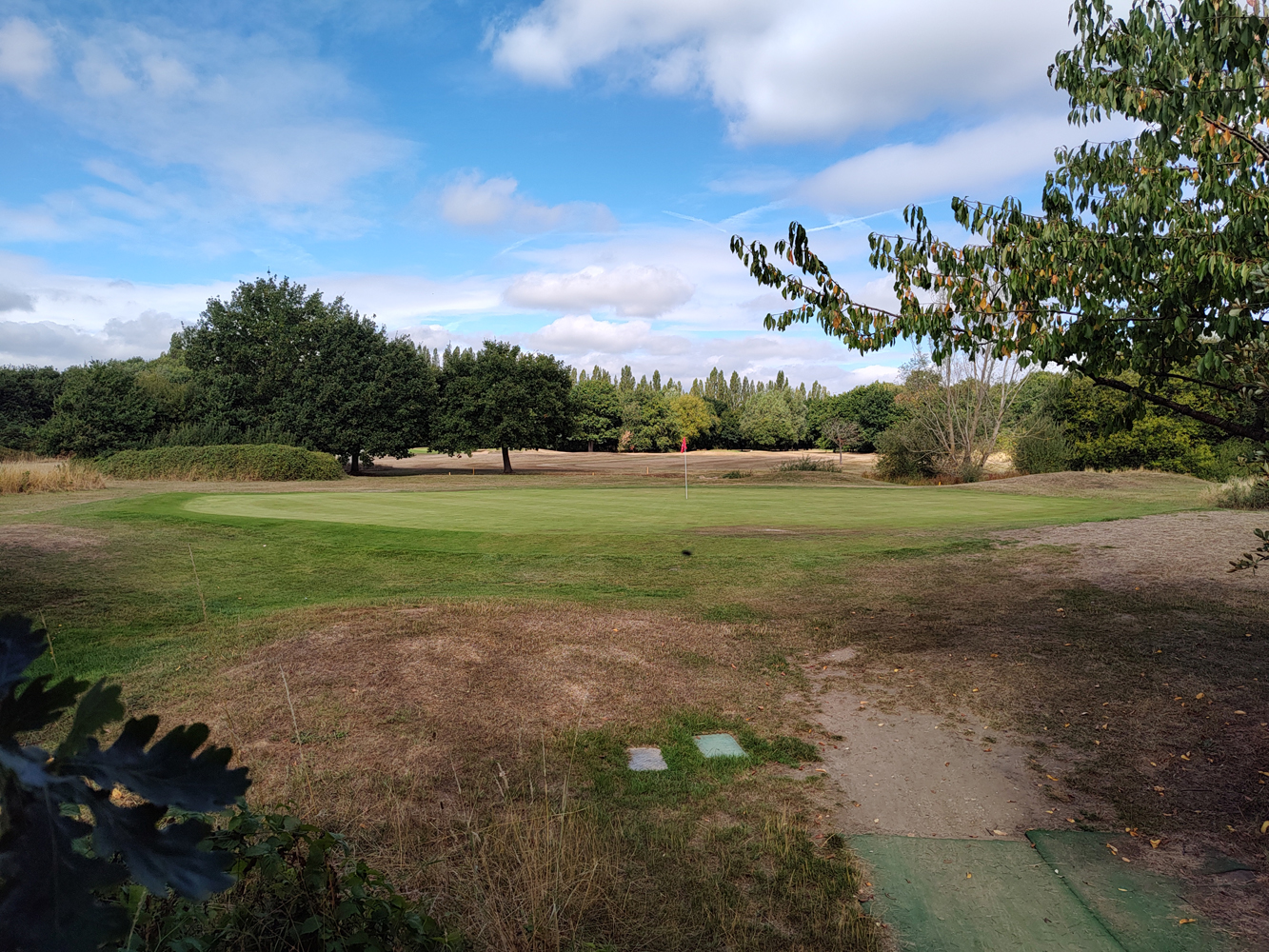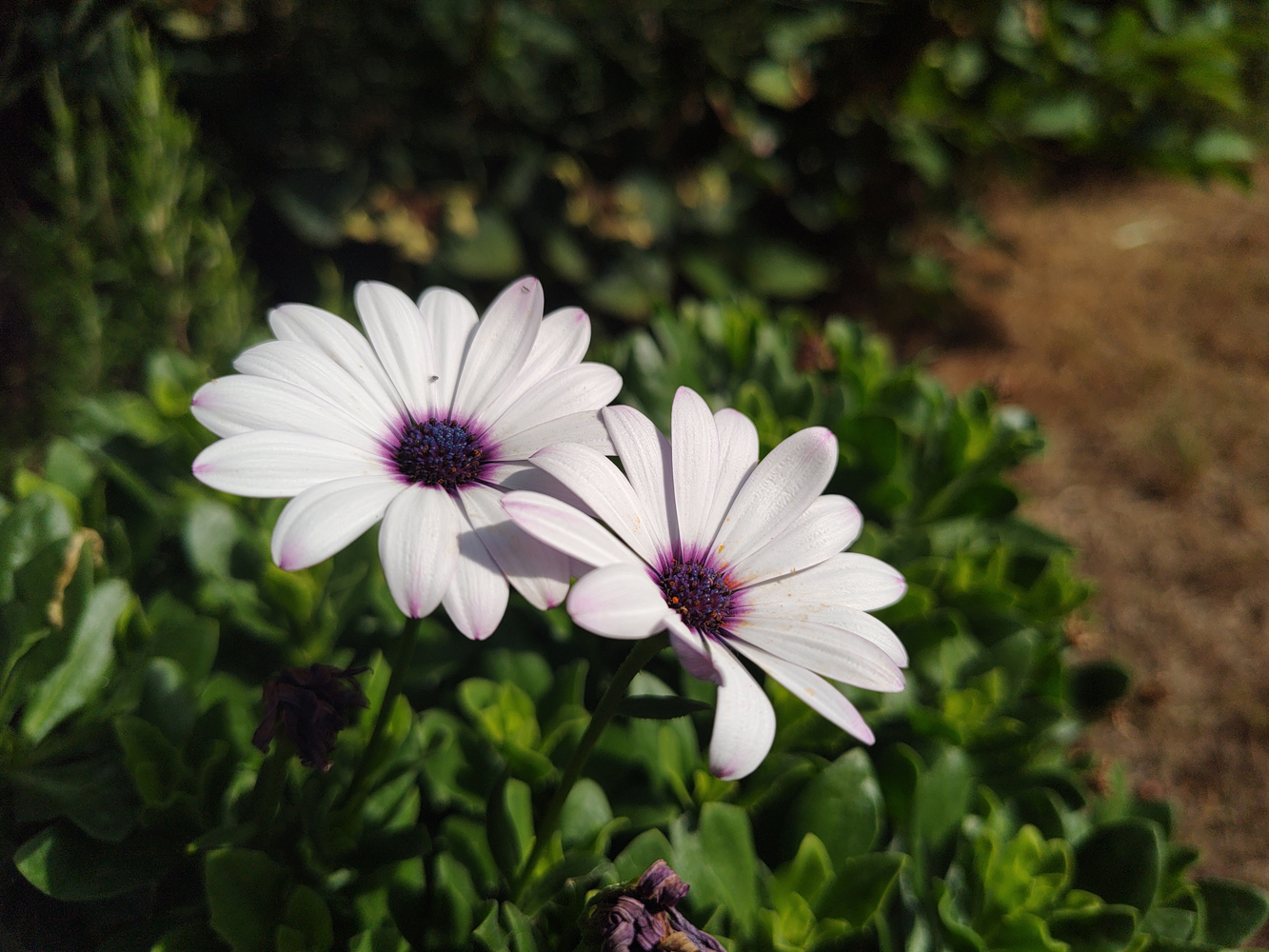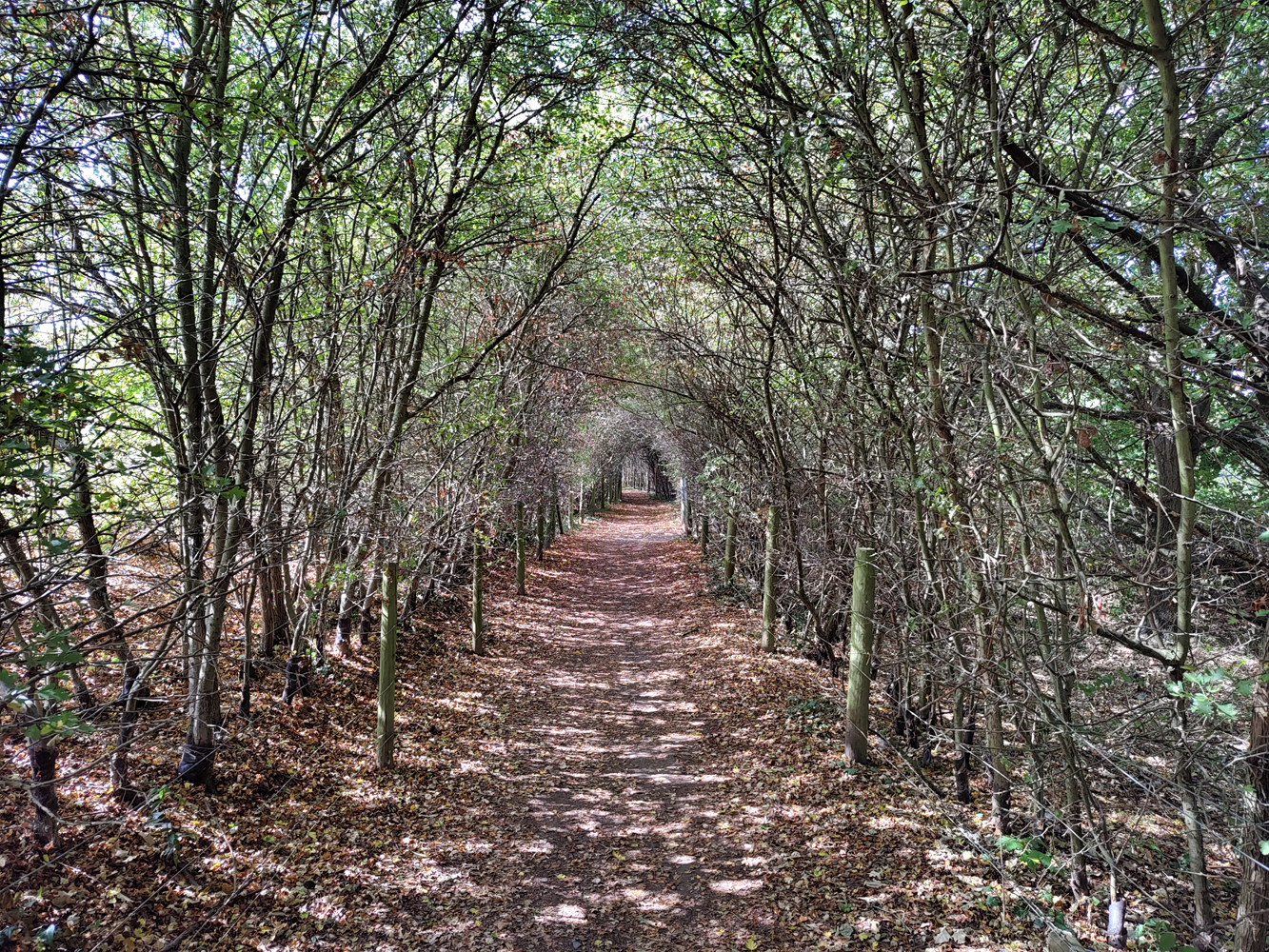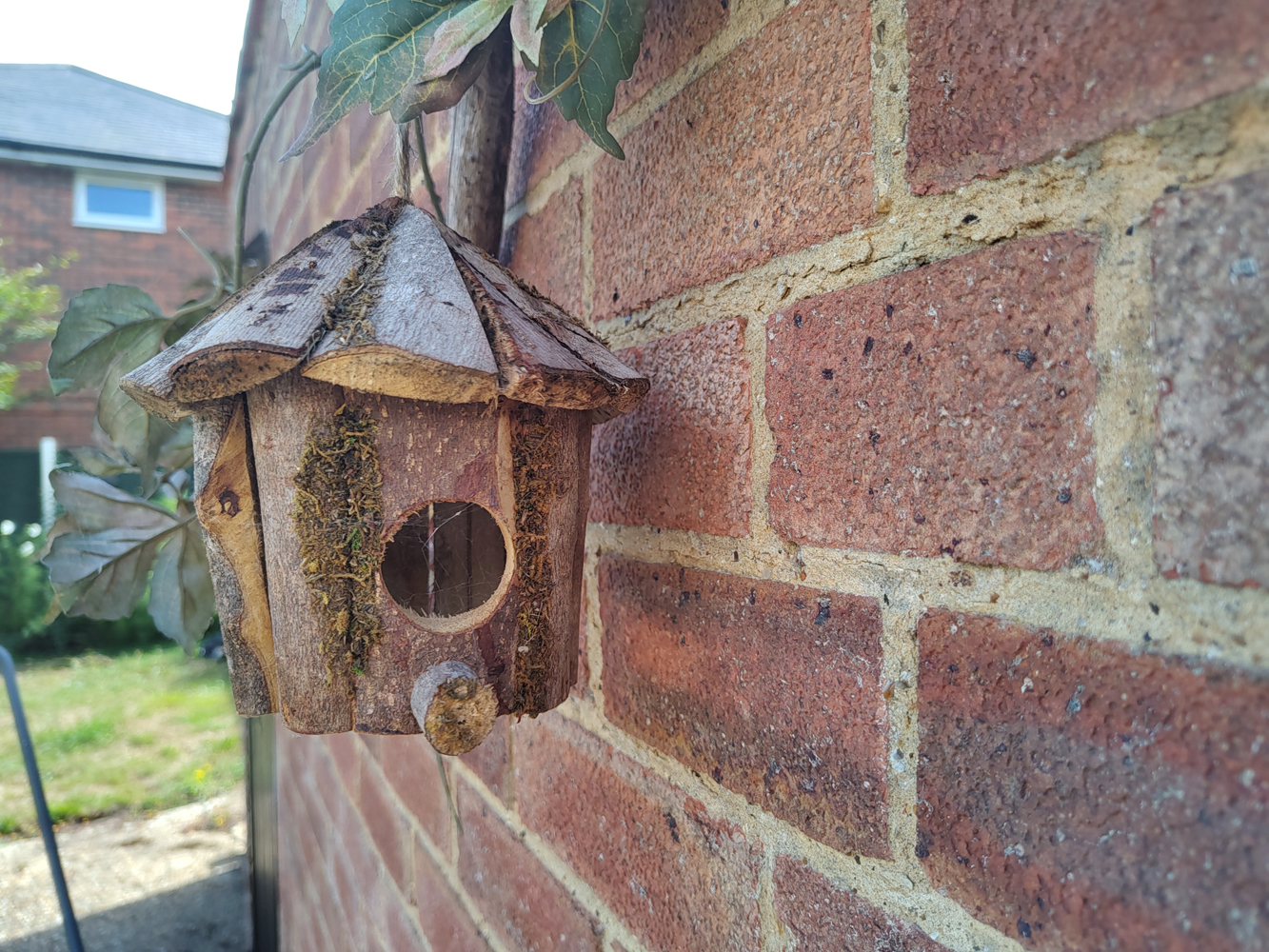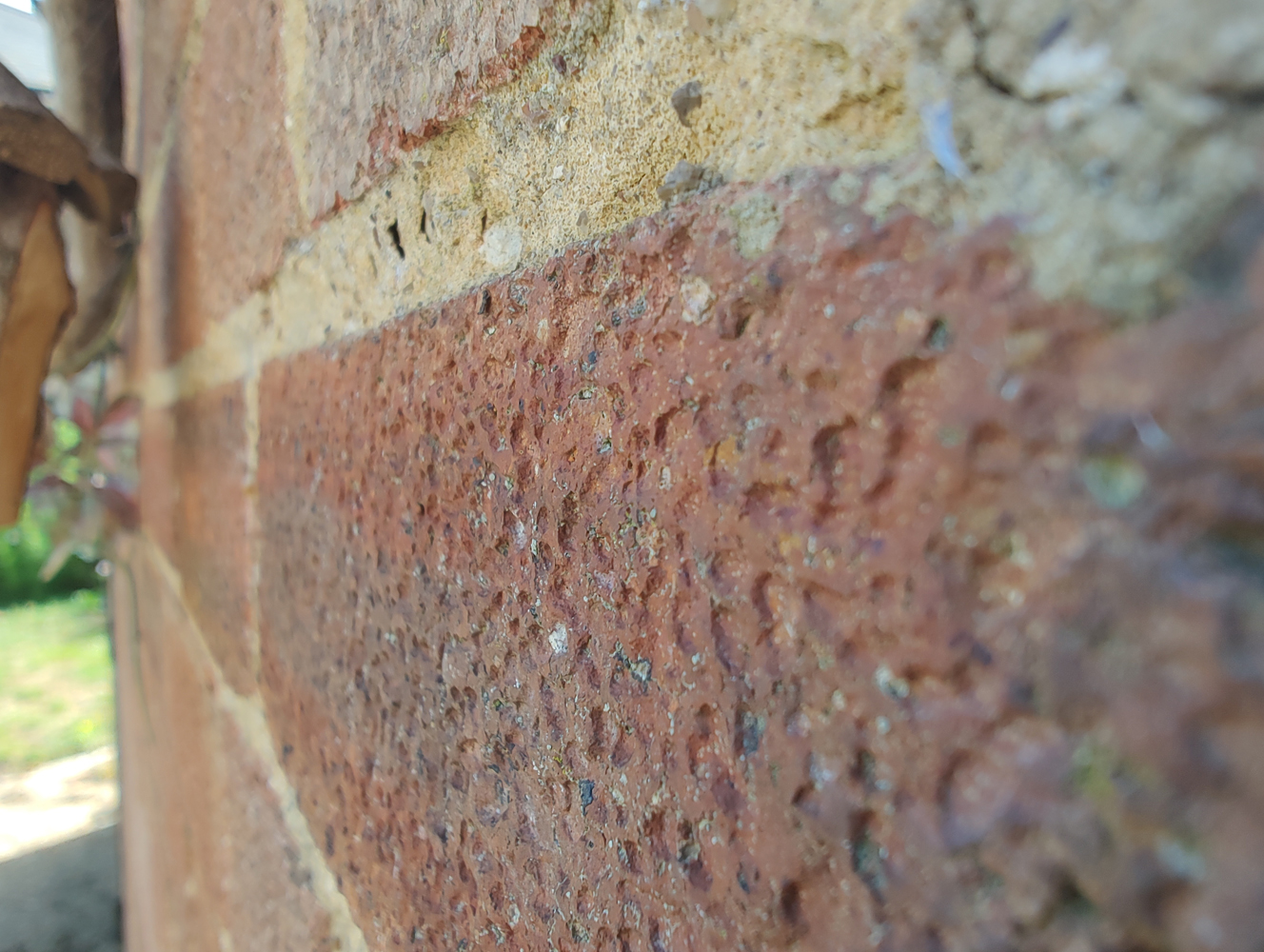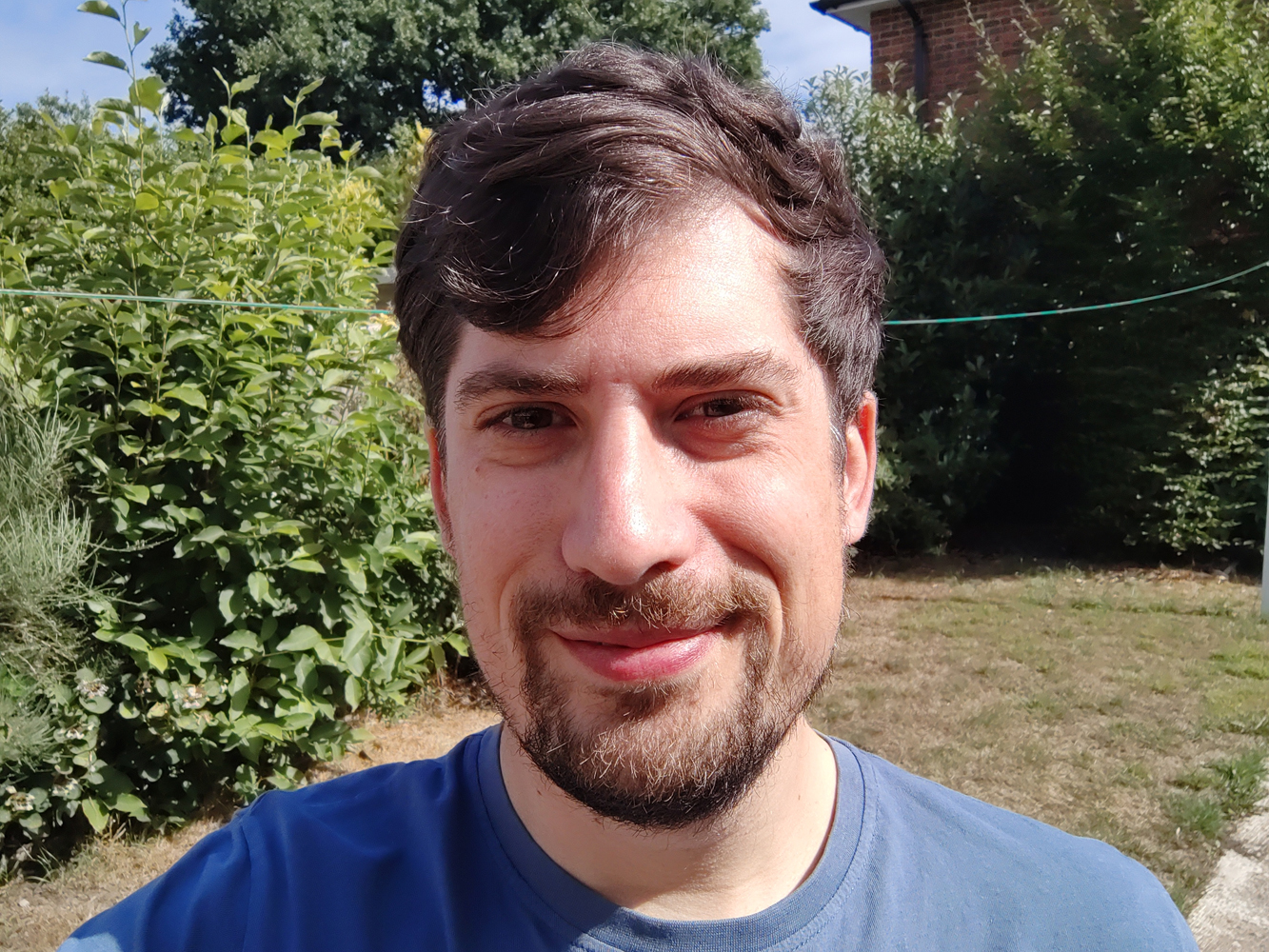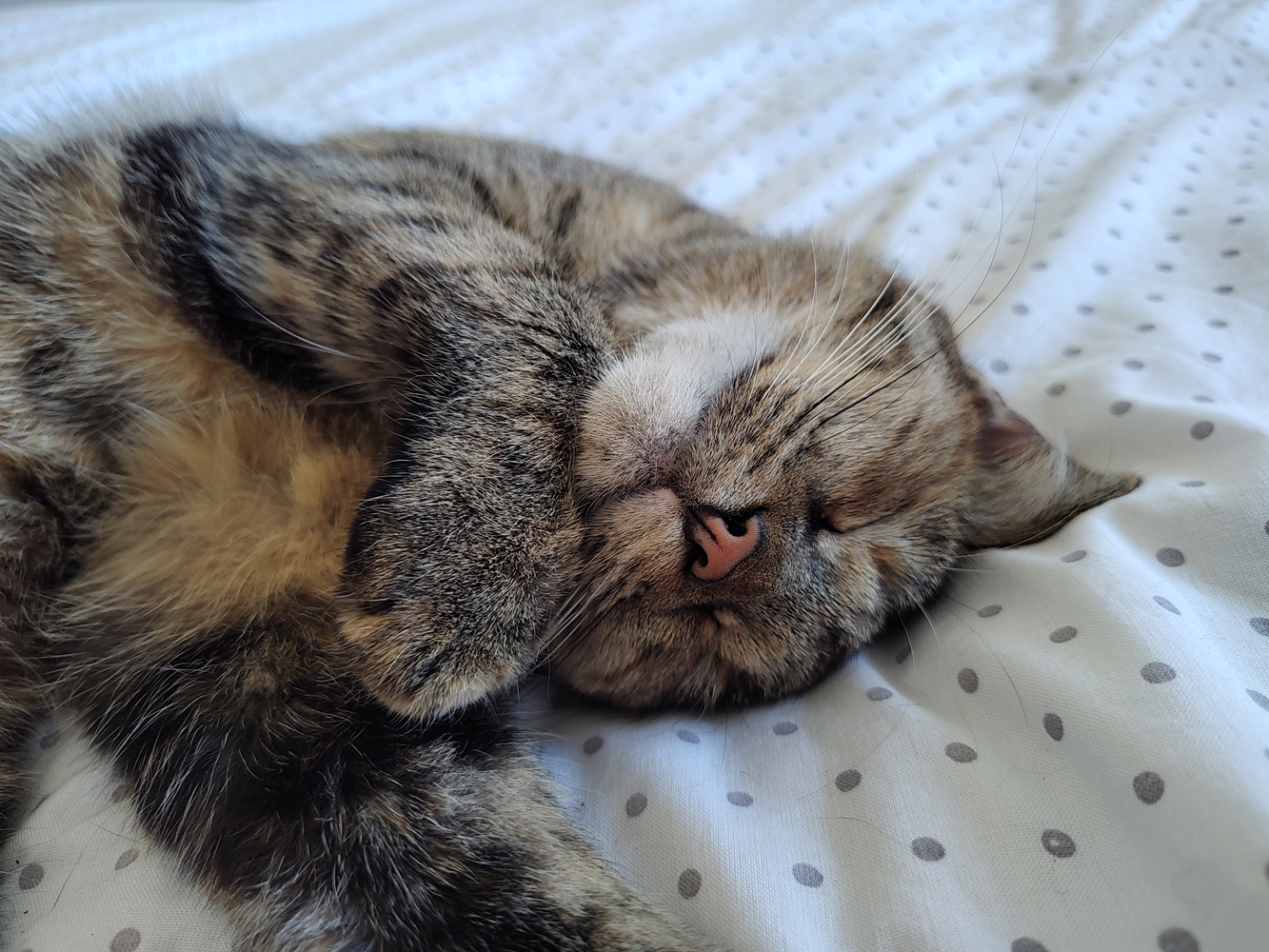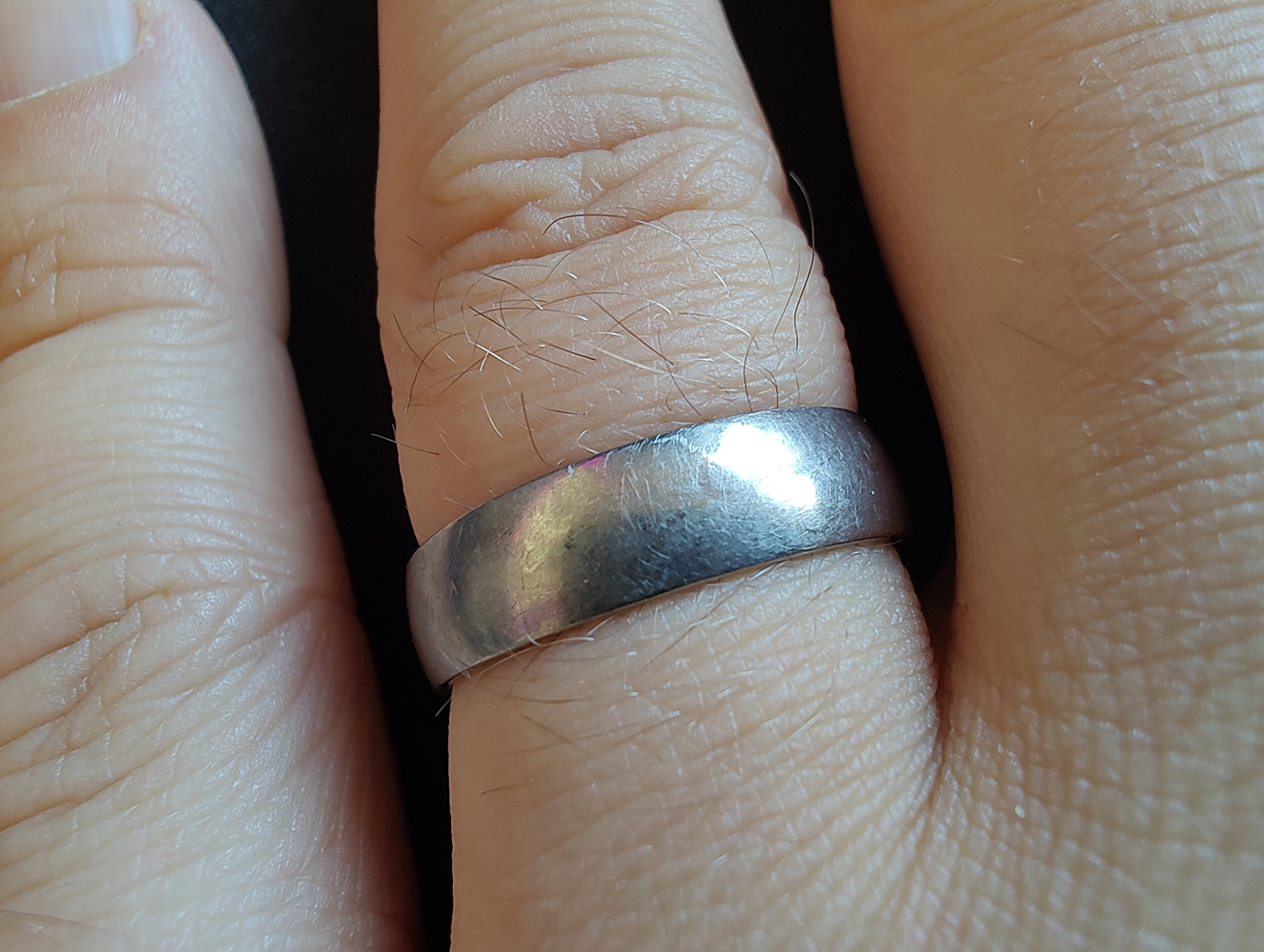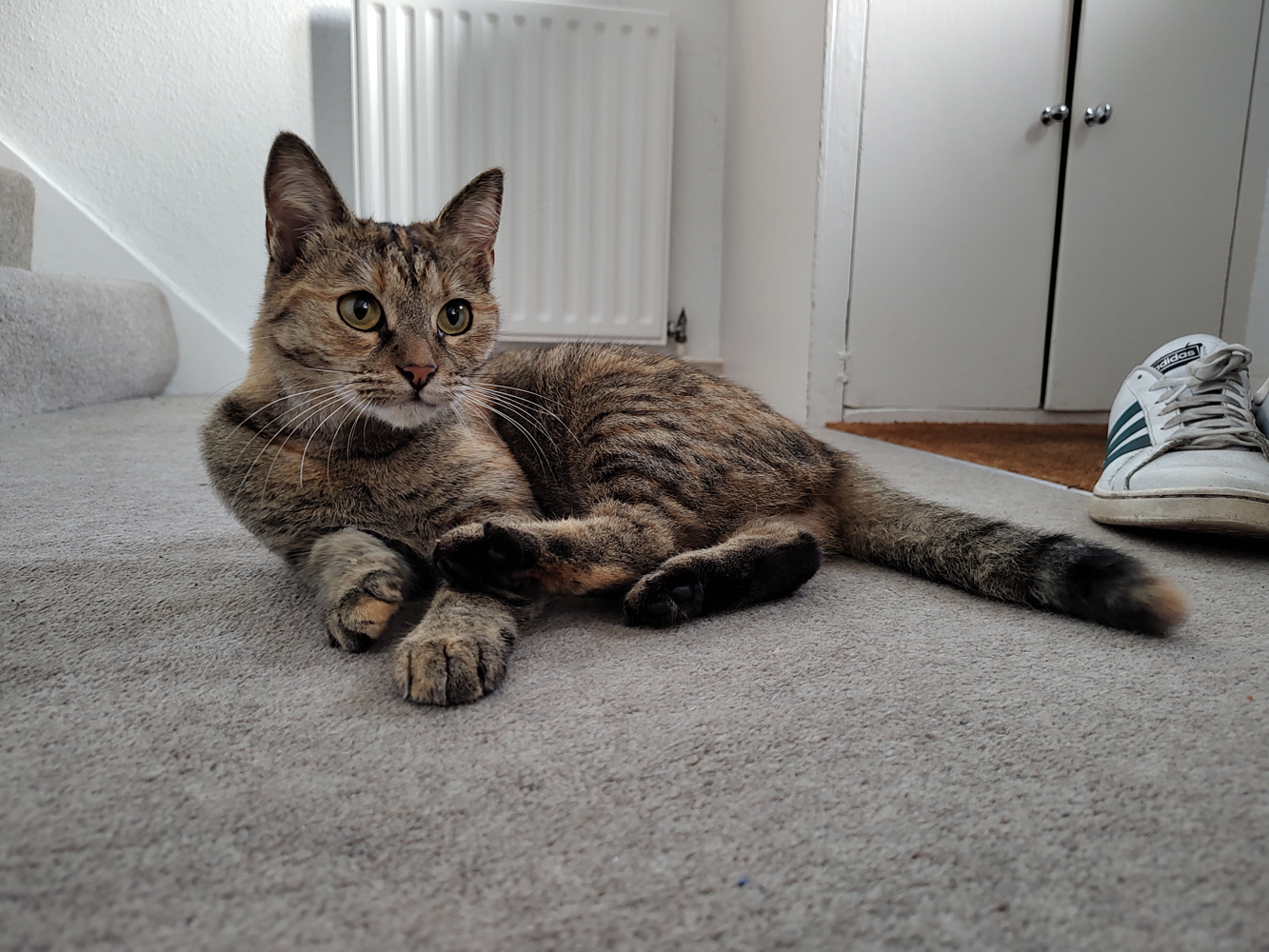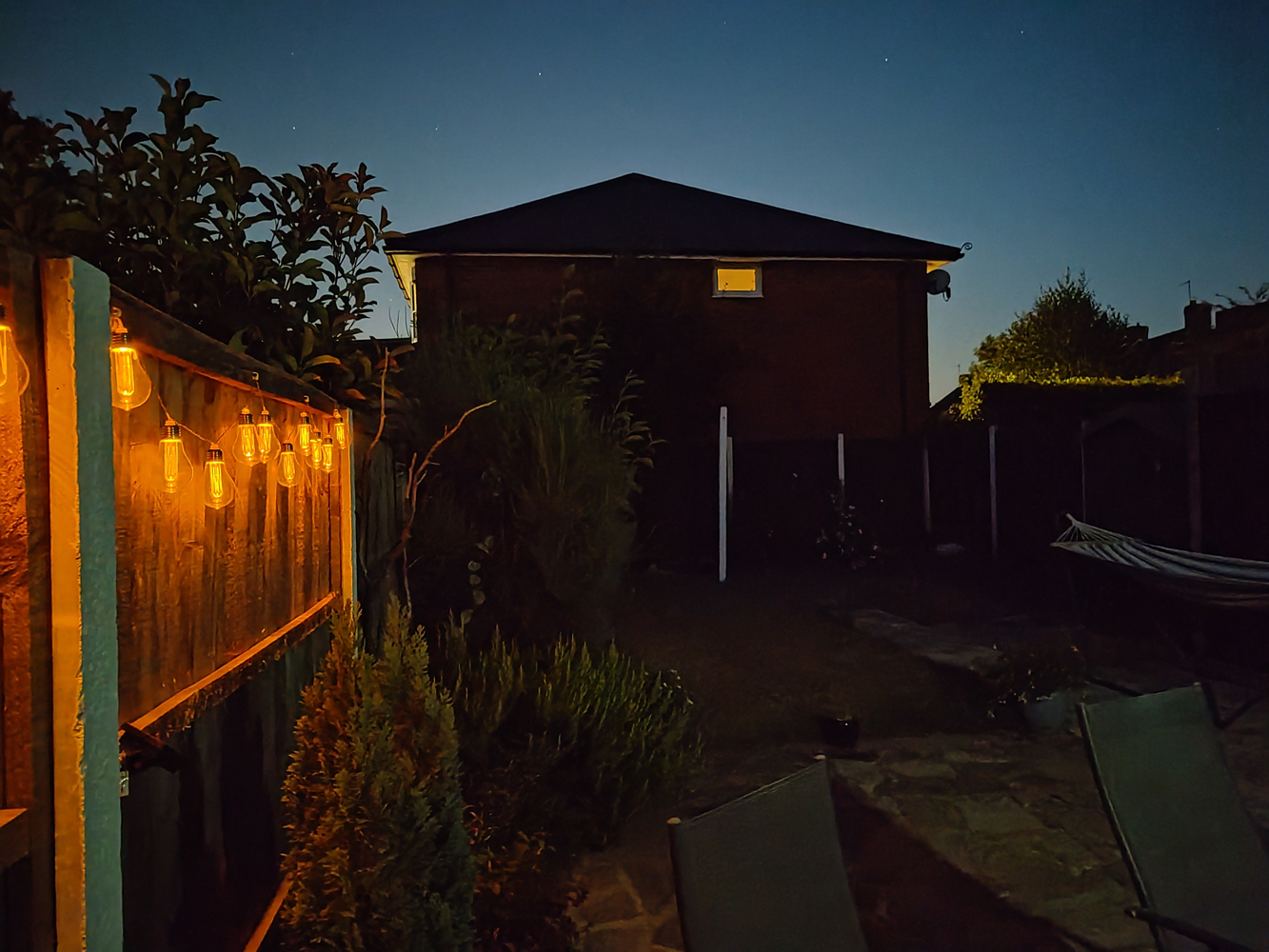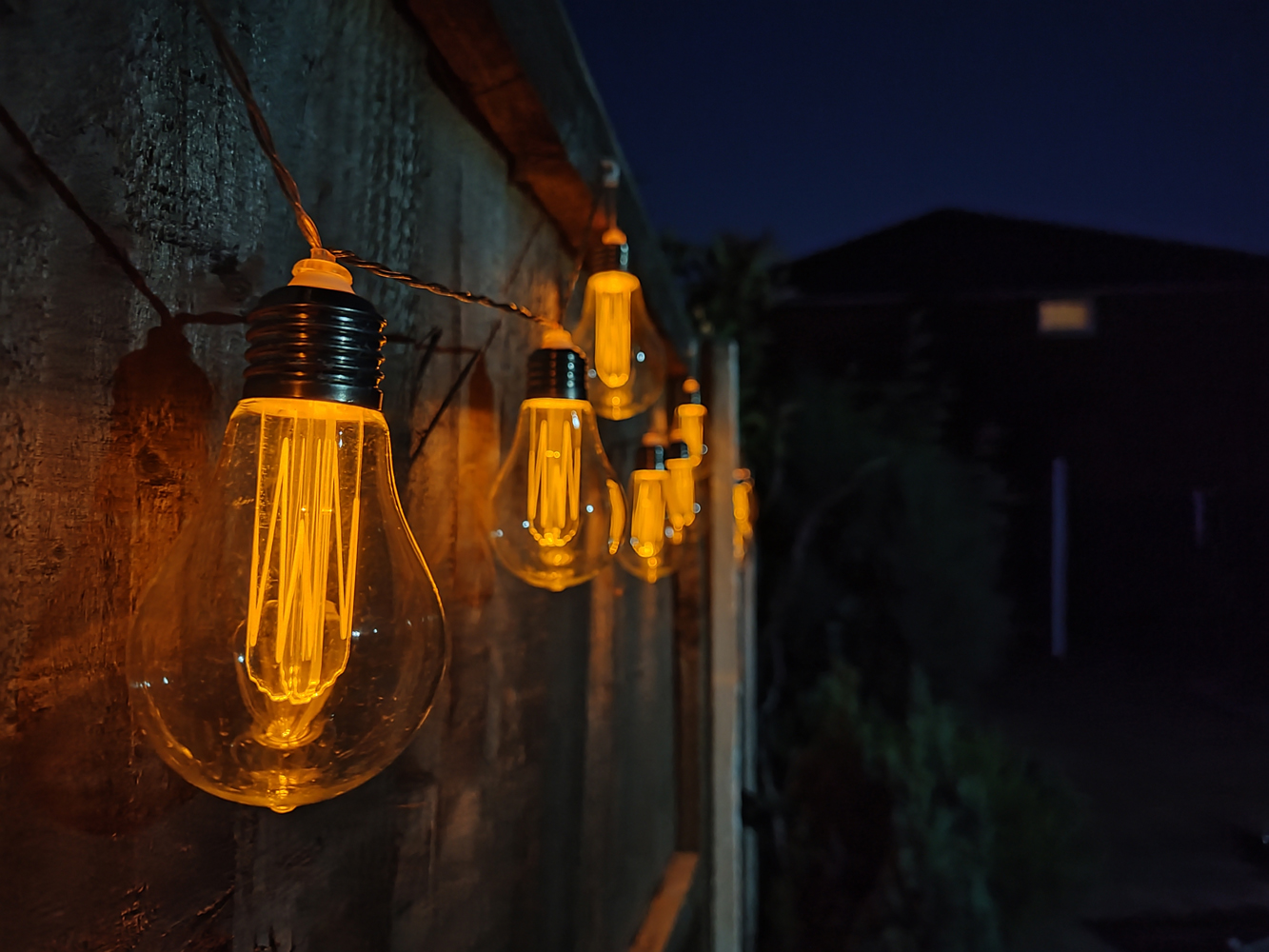 As for the 2MP macro lens… it's present, for the few times you might want to take extreme close-ups. Just don't expect much in the way of detail. It's a token inclusion at best.
The 32MP front camera takes an alright selfie, but is often softer than rival phones with simpler sensors that don't use downsampling. You need a steady hand for the best results, and must avoid bright backlighting to prevent blowouts, which the auto HDR mode can't prevent.
Performance & software: Modestly mid-range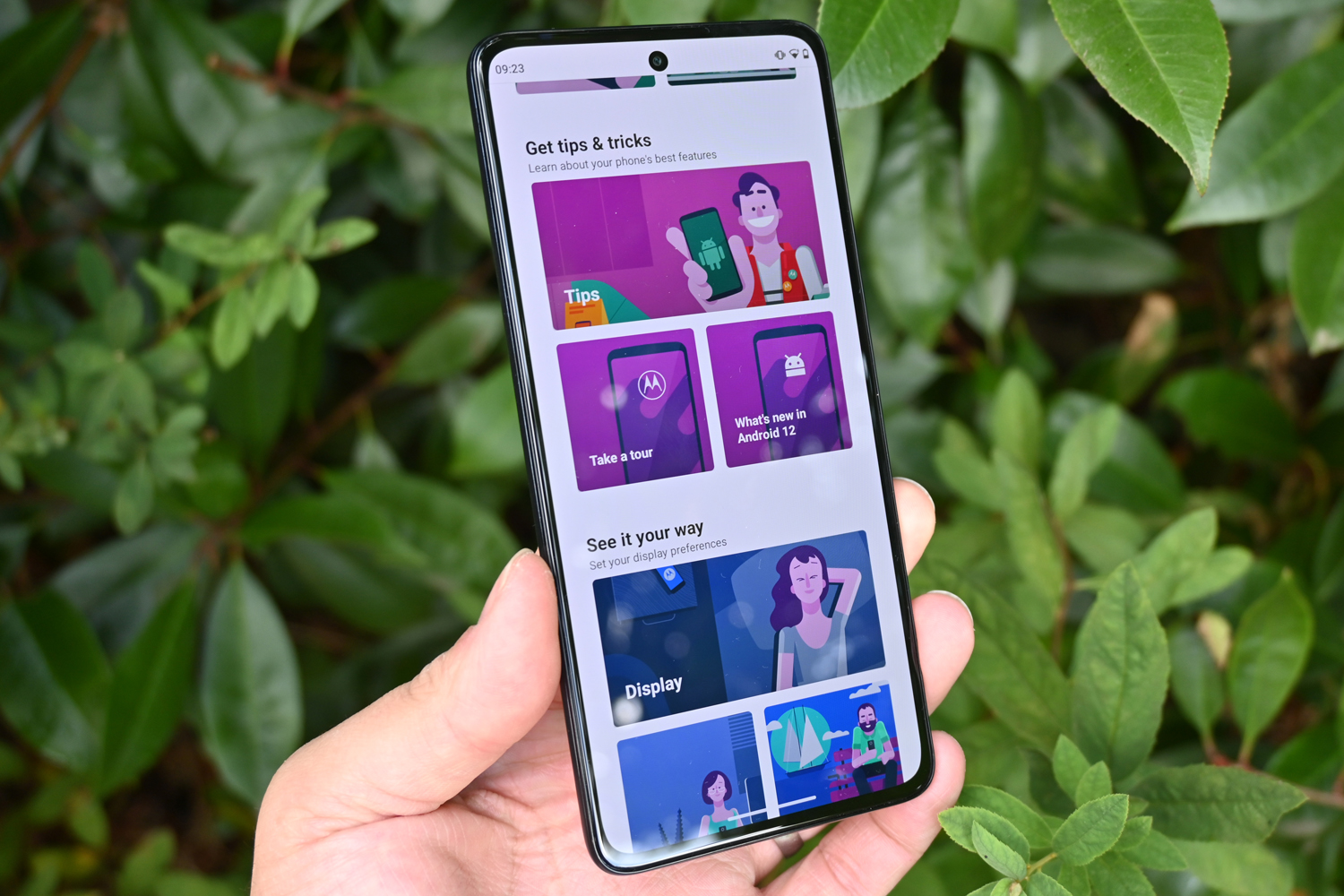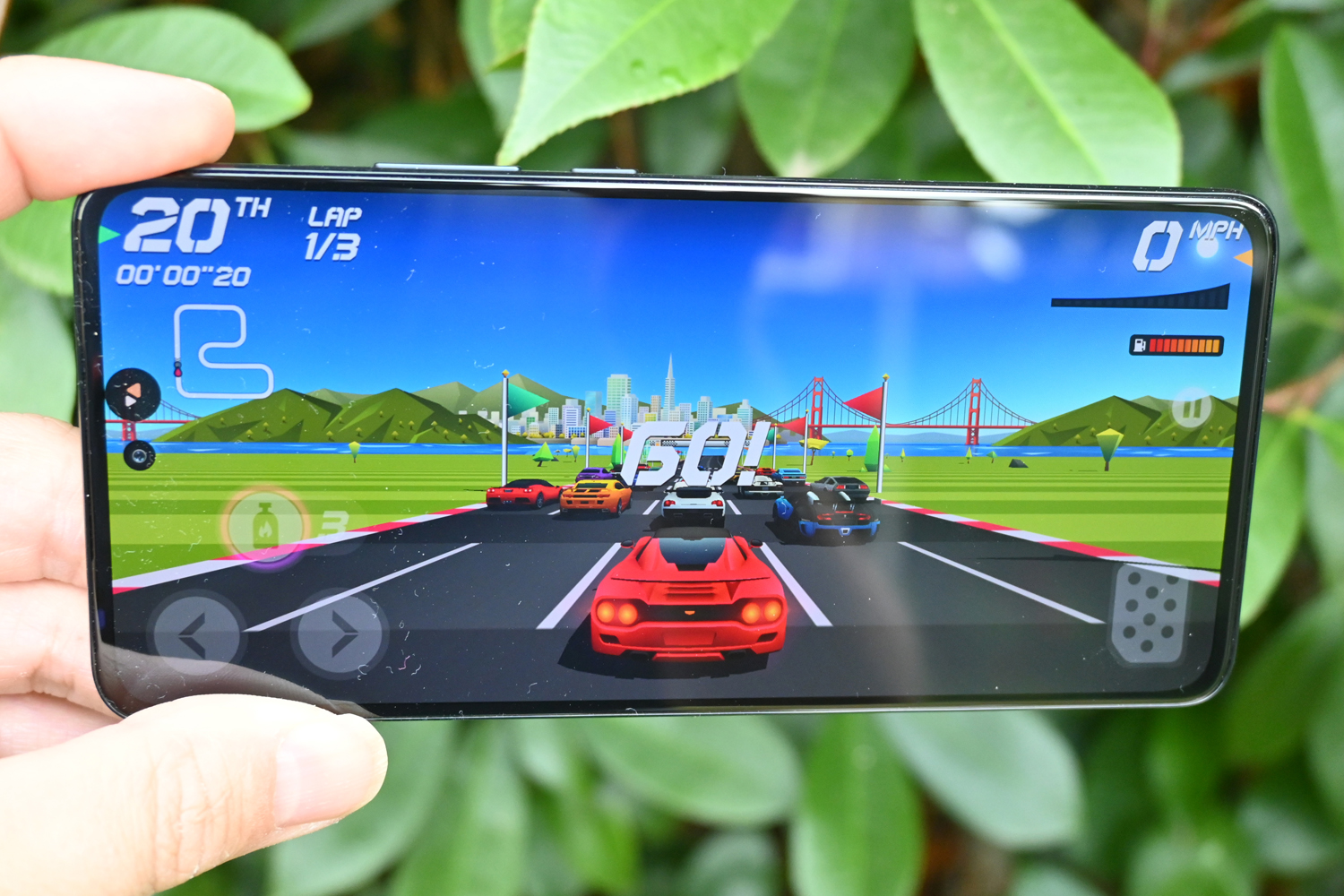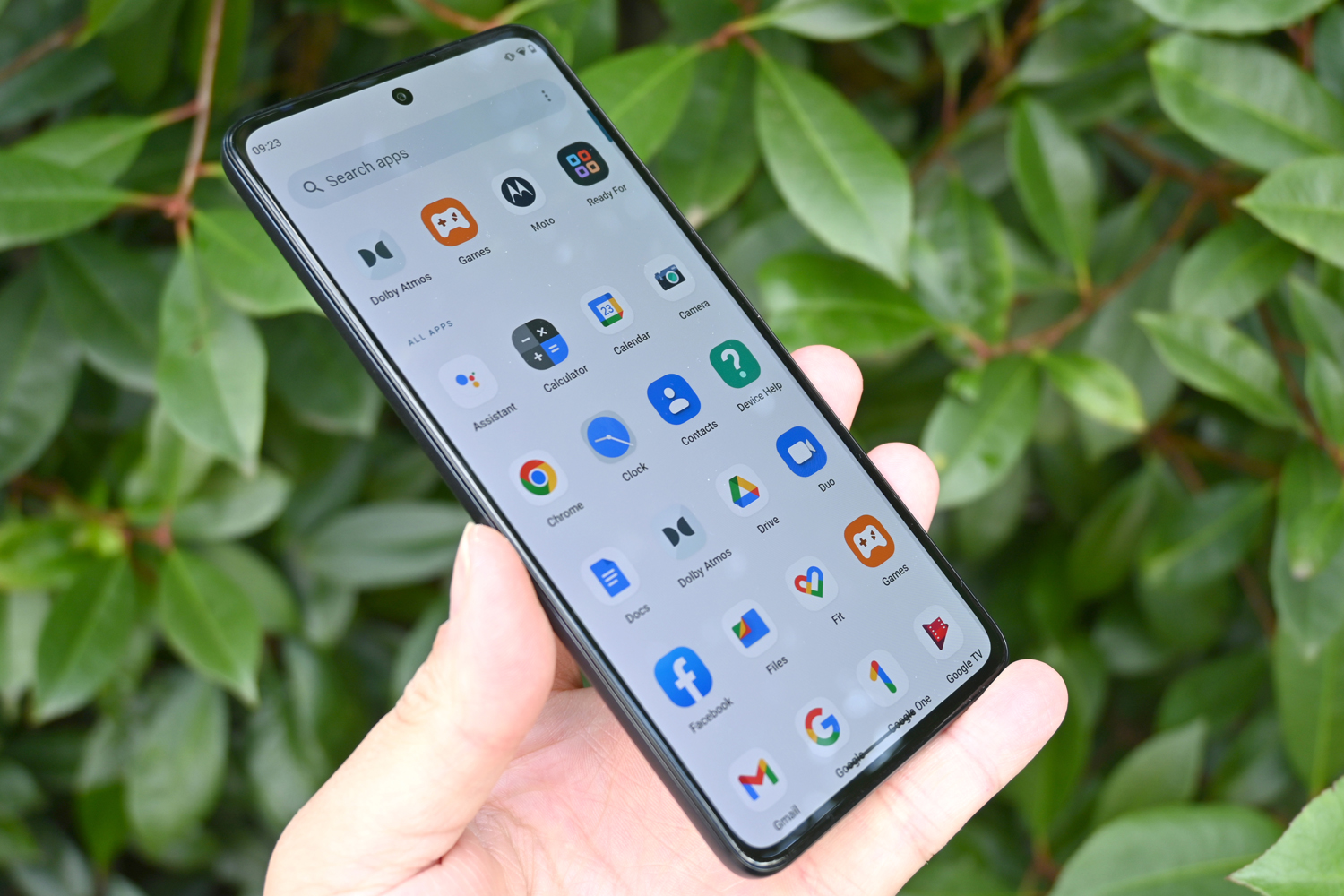 With a version of Android 12 that's practically unchanged from Google's own, save a few handy shortcuts and gestures, the Edge 30 is satisfyingly responsive on virtually every level. The Snapdragon 778G+ processor running the show has enough grunt for daily duties, and the 8GB of RAM helps when quickly switching between multiple apps. It's not as speedy as the Google Pixel 6a or Apple iPhone SE, which remain the budget kings as far as performance is concerned, but it trades blows with the OnePlus Nord 2T and Nothing Phone 1.
Combined with the high screen refresh rate, it's also an accomplished gaming phone. While you won't be cranking details to the max, and especially demanding titles are unlikely to hit the full 144Hz, it could still play Call of Duty Mobile fairly smoothly.
There's only a handful of pre-installed apps, with only one we'd consider unwanted (sorry TikTok, we still haven't gotten over the loss of Vine. It's nothing personal), although the days of Motorola containing all its extras in a single app seem to be numbered. Not everyone will appreciate karate chopping their phone to turn on the torch or quickly twisting it to swap between front and rear lenses in the camera app, either, but happily Moto lets you pick and choose which gestures are enabled.
With three years of security updates and at least two operating system upgrades, the Edge 30 is about on par for a mid-tier Android phone. Nothing and Google have it beat, so might be the better choice if you plan to hold onto your phone for longer.
Battery life: the price you pay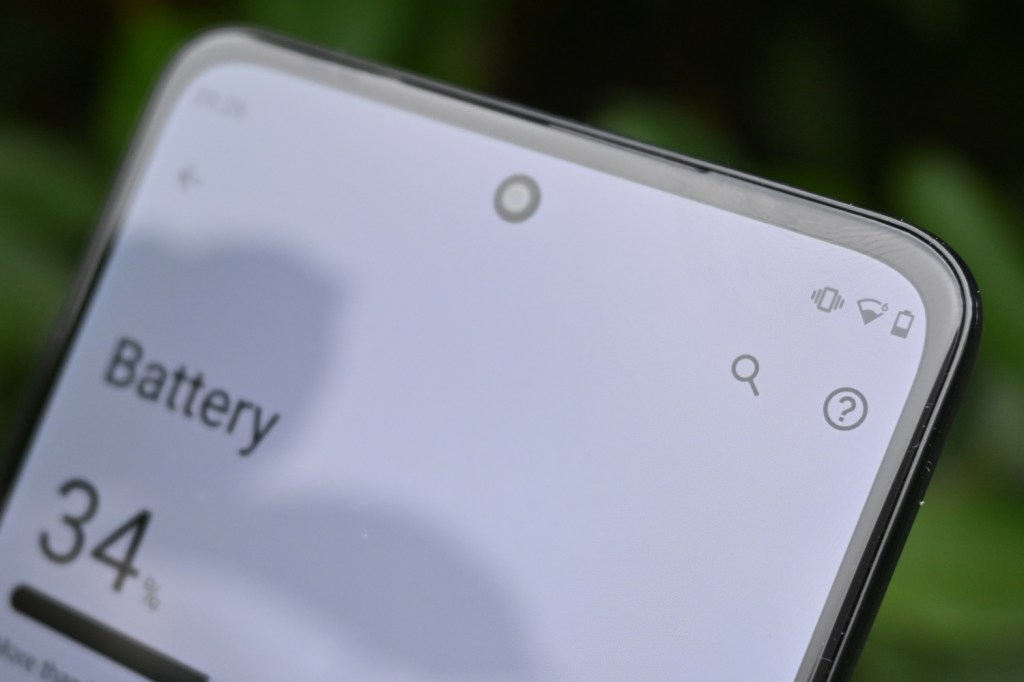 Blame the Edge 30's skinny dimensions for its modest 4020mAh battery – there's just no room left inside for anything bigger. That immediately puts it on the back foot compared to similarly-priced rivals, which manage almost 25% larger cells.
Not that it's an especially poor performer, mind. You'll still last from breakfast to bedtime on a single charge if you aren't glued to games all day, or streaming entire seasons of Netflix shows in one sitting. We typically hit 30% by early evening with a mix of social media, web browsing, YouTube, Spotify and camera use. Just be prepared to plug in either before your head hits the pillow or as soon as you wake up, so you're set for the next day.
Motorola still bundles a TurboPower adaptor in the box, which is good for 33W top-ups. Expect well over half a full charge from 30 minutes on mains power, with a complete refuel needing a little more than an hour. That's not too shabby, even if it falls well behind the speedy OnePlus Nord 2T and its 80W abilities.
Motorola Edge 30 verdict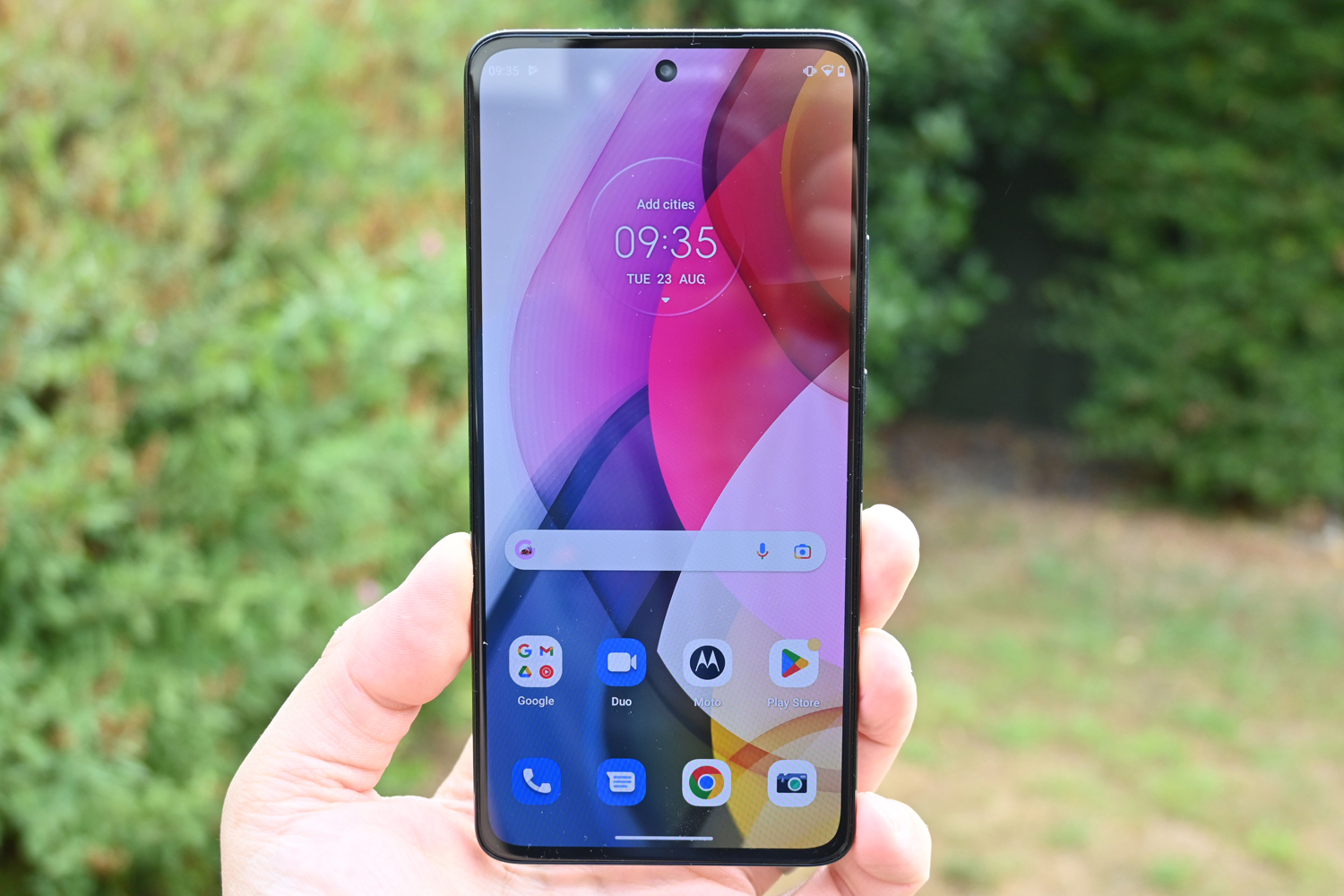 When it first landed, the Motorola Edge 30 had no shortage of competition, so the firm's recent decision to slash the starting price seems like a sensible one. Instead of butting heads with the Google Pixel 6a, Nothing Phone 1 and OnePlus Nord 2, it now has a bit more breathing room. For anyone with a firm £300 budget, there's lots to like.
It has a stellar screen for the price, ample performance and a wonderfully slim build (even if it is entirely made from plastic). The main and ultrawide cameras can snap a good photo too – if not quite on the level as some of the rivals it was originally pitched against. Battery life is also merely OK, with the firm's own Moto G82 having it beaten by a fair margin.
If prices return to the original £380 RRP, we'd suggest heading elsewhere – unless having the skinniest smartphone possible is a big deal to you. While the discount remains in place, though, it's absolutely worth a look.
Stuff Says…
Slim dimensions and a high refresh rate screen make the Motorola Edge 30 a joy to live with, especially while prices remain under £300. Rivals have it beat for battery life and camera quality, though.
Good Stuff
144Hz screen a rarity at this price
Seriously skinny proportions
Good performance for the cash
Bad Stuff
Depth snapper doesn't add much
Mediocre battery life
Competition within Moto's own range
Motorola Edge 30 technical specifications
Screen
6.5in, 2400×1080 AMOLED w/ 144Hz refresh rate
CPU
Qualcomm Snapdragon 778G+ octa-core
Memory
8GB RAM
Cameras
50MP, f/1.8 main w/ PDAF, OIS + 50MP, f/2.2 ultrawide w/ PDAF + 2MP, f/2.4 depth rear.
32MP, f/2.3 front
Storage
128GB on-board
Operating system
Android 12
Battery
4020mAh non-removable
Dimensions
159x74x6.8mm, 155g