Motiv Ring hands-on review
Like wearables but hate watches? The Motiv Ring offers heart-rate, sleep and activity tracking on a device you wear on your finger.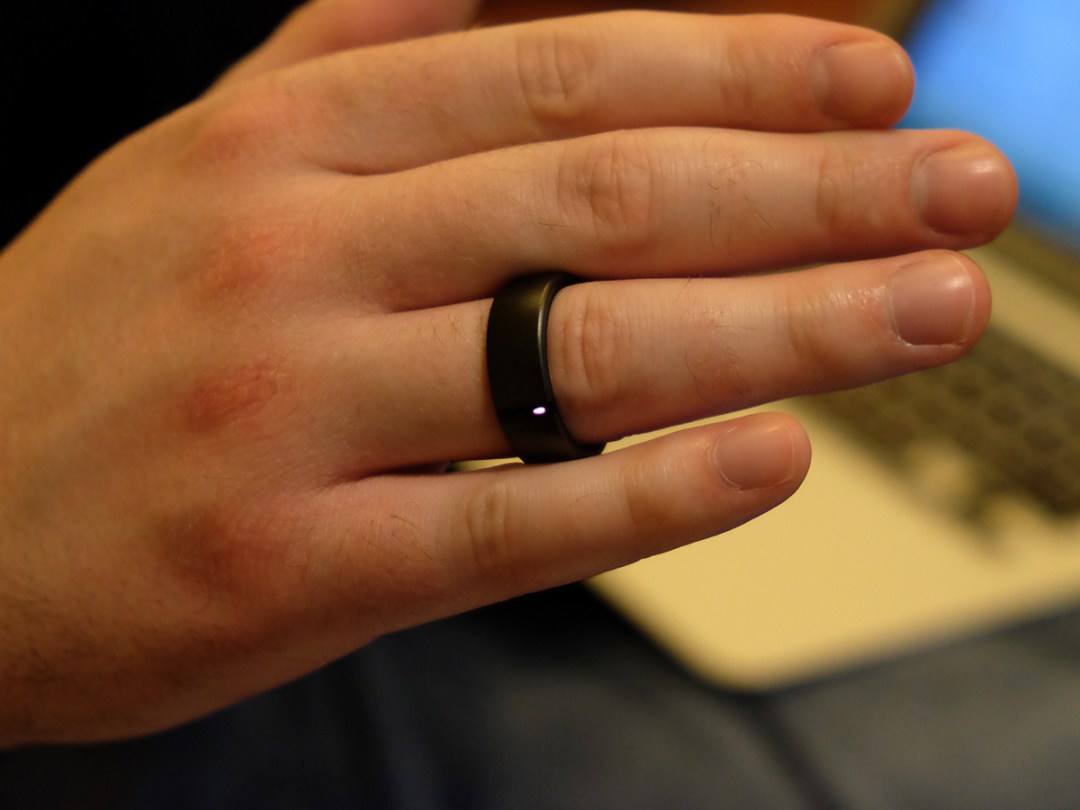 Wearables are great, but the vast majority of them come in the form of of a watch. Those that don't, like fitness trackers you clip to your clothing, are easy to lose, and don't do things like heart-rate tracking.
San Francisco-based startup Motiv thinks it has the answer in the form of a wearable that you place on your finger. The Motiv Ring, which will launch later this year in the US for US$199, monitors your heart rate, your sleep duration, the number of steps you take, and more.
We took a couple of Motiv Rings around the show floor at CES to try them out first-hand, as well as see how the app works to monitor your activity.
There's lots to like about the device, from its 3-5 day battery, to the neat charger that fits on your keyring, to the fact that it focuses on raising your heart-rate rather than concentrating on step counts. Smart rings are a new category, so we'll definitely need more time with this product before being able to give it a recommendation, but these are our first hands-on impressions.
Lord of the Rings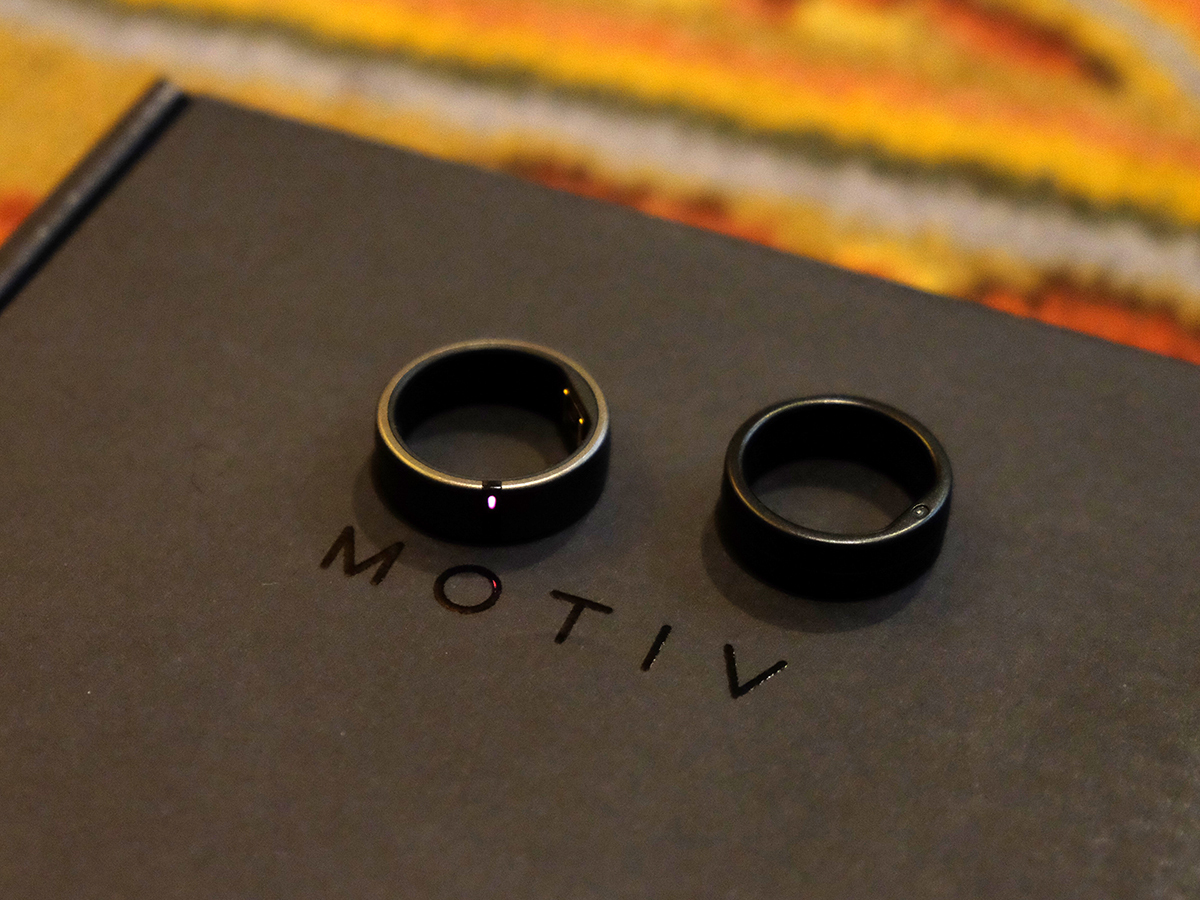 There have been ring-based wearables in the past, including Ōura, Ringly and Ares, but the Motiv Ring looks like the most promising take on the format yet. It's 8mm wide and 2.5mm thick, comes in seven standard ring sizes and is available in Slate Grey and Rose Gold colours.
The titanium build is light, although a couple of people commented that it didn't feel like a premium material, particularly for a ring. The ring is slightly thicker at the bottom, as that's where the heart-rate monitor sits. There's also a small band that houses a tri-colour light that activates when the device is syncing to your phone or charging.
We were shown the boxed package that will go out to those who reserve the ring on Motiv's website, and it's a slick package. You get the ring itself, but you also get two minuscule chargers that plug into a USB port or charger and hold the ring magnetically while it juices up. It only takes an hour and a half to fully charge, but the battery lasts for three to five days, depending on usage. Why the second charger? Well, as it's about the same size as a small USB memory stick, you can keep that on your keyring in case you ever get stuck. It's a nice touch.
Finger On The Pulse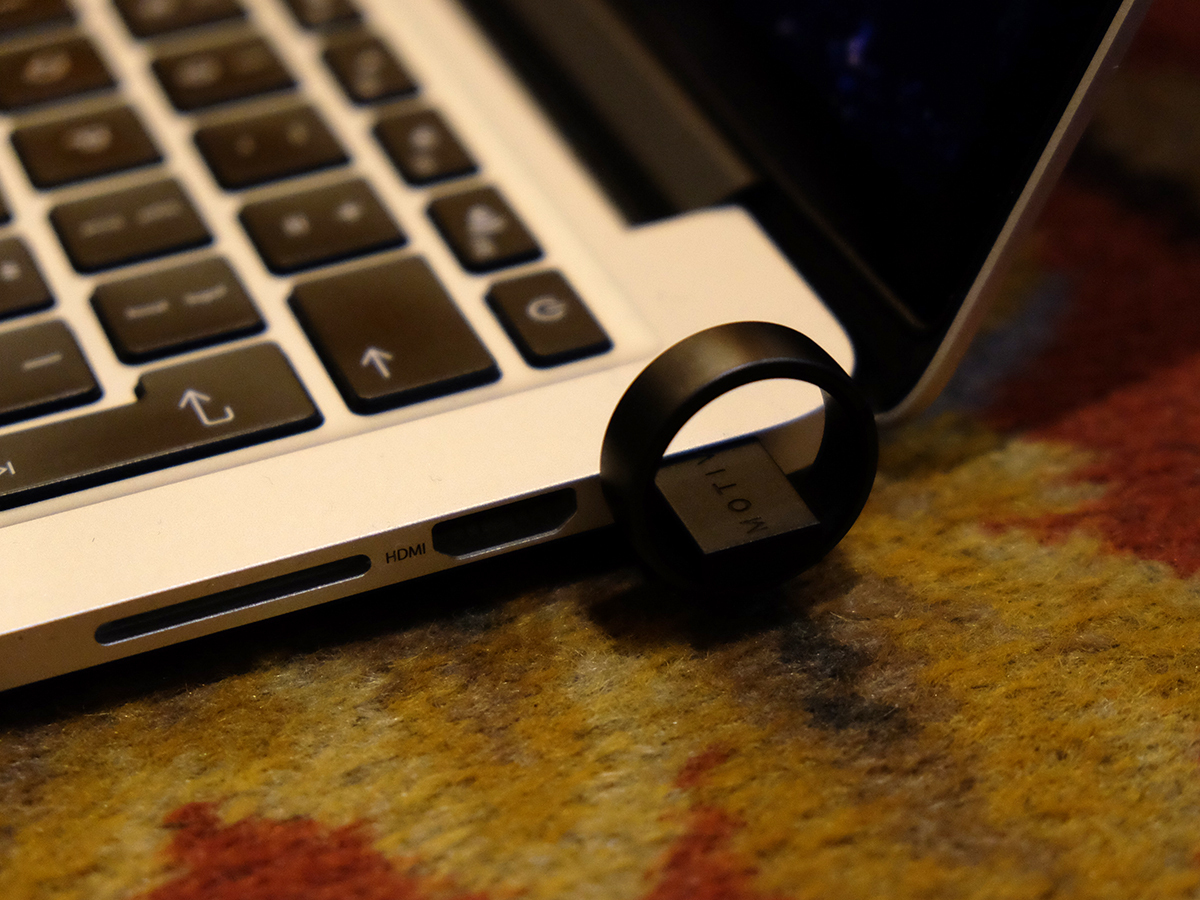 The Motiv Ring uses heart-rate tracking as its primary method of fitness tracking. Motiv wants to get you to 150 minutes of activity per week, or 30 minutes per day, much in the same way that the Apple Watch's activity ring does. 10,000 steps a day is still a good goal to aim for, but Motiv believes it's better to aim to get your heart-rate elevated for a short period each day. The ring uses a 3-axis accelerometer to monitor when you're moving, and then activates the heart-rate monitor automatically.
The ring regularly monitors your heart-rate to track activity, and will automatically log things like active minutes, heart-rate, distance, calories burned and activity type to be synced to your phone later. Motiv says the ring can hold up to three days' worth of activity data on the device, so you don't need to open the app everyday to sync. It will also measure when you go to sleep and your resting heart-rate, while the three-to-five day battery life means that unlike most wearables that need to be charged everyday, it could very well become a sleep tracker you actually use.
Fashion Show
Your level of comfort with the Motiv Ring will depend on how much you like wearing rings. Personally, I've always found them a bit intrusive and cumbersome and as such I don't wear them, so the 2.5mm thickness of the Motiv Ring made it a little bit intrusive during CES. However, it felt well-made and up to the task of everyday use, including washing my hands thanks to its 5ATM waterproofing. It also didn't feel like it was intrusive for other people when I shook their hands during the show.
The Motiv app is particularly well designed, blending accurate stats with beautiful imagery to show you how you're spending your day. Everything is segmented into activity type, such as running, walking and sleeping, and you can drill down into more data and graphs for each. It's worth noting that the app only works on iOS at this stage. Nothing is confirmed when it comes to Android, but you've got to imagine that Motiv wouldn't want to miss out on this huge market after launch.
Battery life is the one area where we're keen to see how Motiv's promises bear out. Battery tech is difficult to get right even in a devices as monolithic as a phone, so getting it right on a thin, circular device has to be a challenge. Motiv has developed its own technology here and is confident of its claims, and certainly using it during the day of the CES trade show we didn't encounter any problems. Three-to-five days for any wearable is excellent though, so we hope Motiv delivers on its promises.
The Motiv Ring is scheduled for release in Spring 2017, and we should have more on the product once it's released.