Logitech MM50 review
Want to host wild, Playboy Mansion-style parties using just your iPod and a speaker dock? Have a listen to Logitech's newbie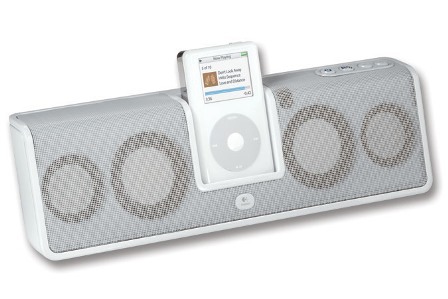 If you're planning any time away, you'll doubtlessly want to take your iPod with you – and ours is in desperate need of a playmate for the holidays. So, to try and satisfy various musical demands we've placed our player in the hands of Logitech's mm50 dock and speaker combo.
'Pod parties a go-go
Initial impressions are great. The mm50 comes with foldaway feet and a neat carry-case so you can slip it in your luggage. There's even a remote control so you can fire commands from afar. The big bonus, though, is the fact that it has its own rechargeable battery – good for around 10 hours playback – making it fully portable and perfect for drowning out anyone else's music while you're lounging on the beach. Plus it'll charge your iPod when docked.
If you thought the good news stopped there, dear readers, you'd be wrong. The icing on the Logitech's cake is its superb sound quality: it sounds punchy and entertaining, delivering clarity and a commendable bass kick.
So, if you want to irritate your fellow holiday-makers, while entertaining your friends, flash the £100 on Logitech's mm50, you won't be disappointed.