Life is Strange: True Colors review
In Rainbows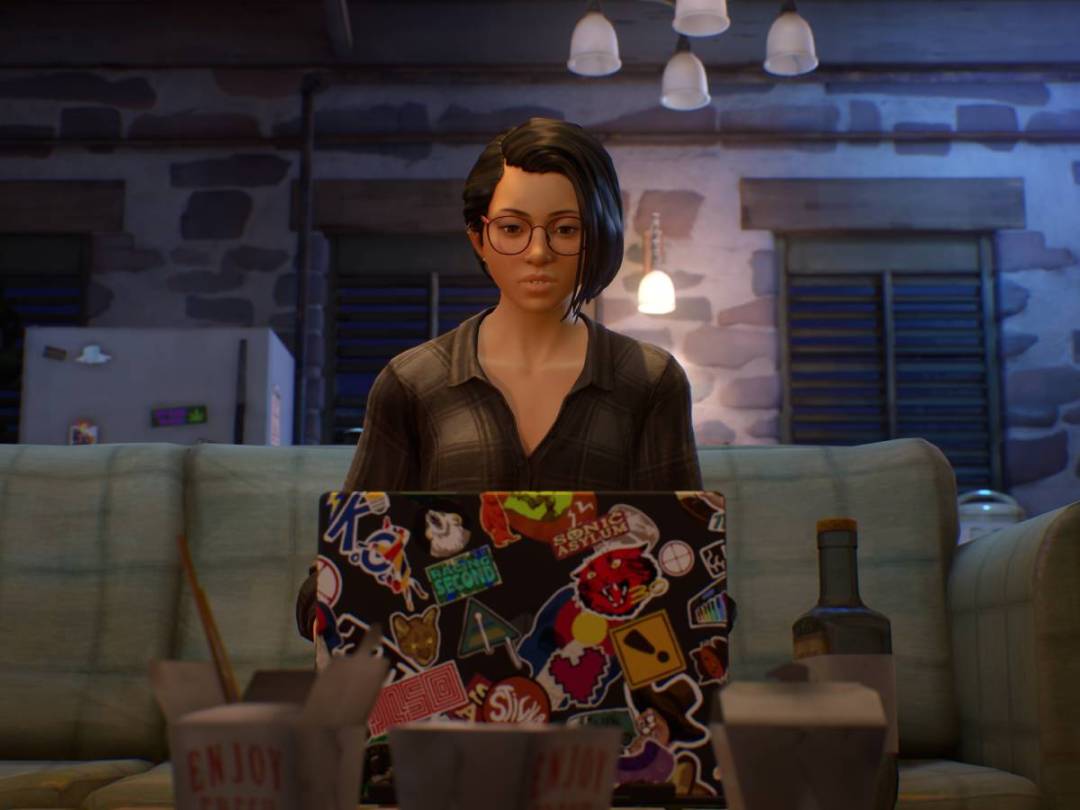 Life is Strange has always been a series that had its heart in the right place, even if it fumbles in the execution.
Yet you could say that lent it a certain charm, from the uncanny animations to the awkward teenspeak dialogue. More importantly, developer DontNod managed to distinguish itself from the episodic choice-based narrative adventure established by Telltale Games by focusing on important social issues that affected young people few games had explored, including the sensitive topic of teen suicide.
However, if the formula was starting to get, well, formulaic, then an update for a new generation was just what the series needed with Life is Strange: True Colors. Fortunately, the new direction is in good hands with the return of Deck Nine, the team behind the surprise prequel to the original game the fans didn't know they needed.
It's a small town world after all
True Colors is centred around Alex Chen, a young woman who's spent her childhood in the foster care system whose given the chance to reconnect with her long lost older brother Gabe who invites her to move into Haven Springs, a picturesque small mountain town in Colorado.
This close-knit community offers a memorable cast, from rugged park ranger Ryan to the very welcome return of Steph from Deck Nine's Before the Storm, who's inherited a bit of Chloe Price's outspoken mischievous DNA while still retaining her own geeky interests – fans who enjoyed the D&D sections in the prequel are also in for an even bigger treat here.
Haven is however very small-town, and by that we mean it's essentially one main street, with a side alley as well as a park at one end, and this is largely where you'll spend your time. Fortunately, it has its highlights, from the local tavern that you live above with some surprise arcade mini-games, to a cool record store with its own radio station booth where Steph works (she's also getting her own DLC based in this place after launch). Unlike past games, Alex is also free to walk around Haven without being fixed in one area by the plot until you've done what's required and move onto the next scene.
Of course, there's more than meets the eye beneath this seemingly idyllic town, so when Gabe suddenly dies in an apparent accident, cruelly cutting the family reunion short, Alex is determined to find out the truth behind his death. To aid with the amateur sleuthing, True Colors also introduces a new supernatural power, albeit one that's not quite as easy to grapple with as rewinding time or moving objects with your mind. In a game that wants you to feel things however, it couldn't make more sense.
Colour me impressed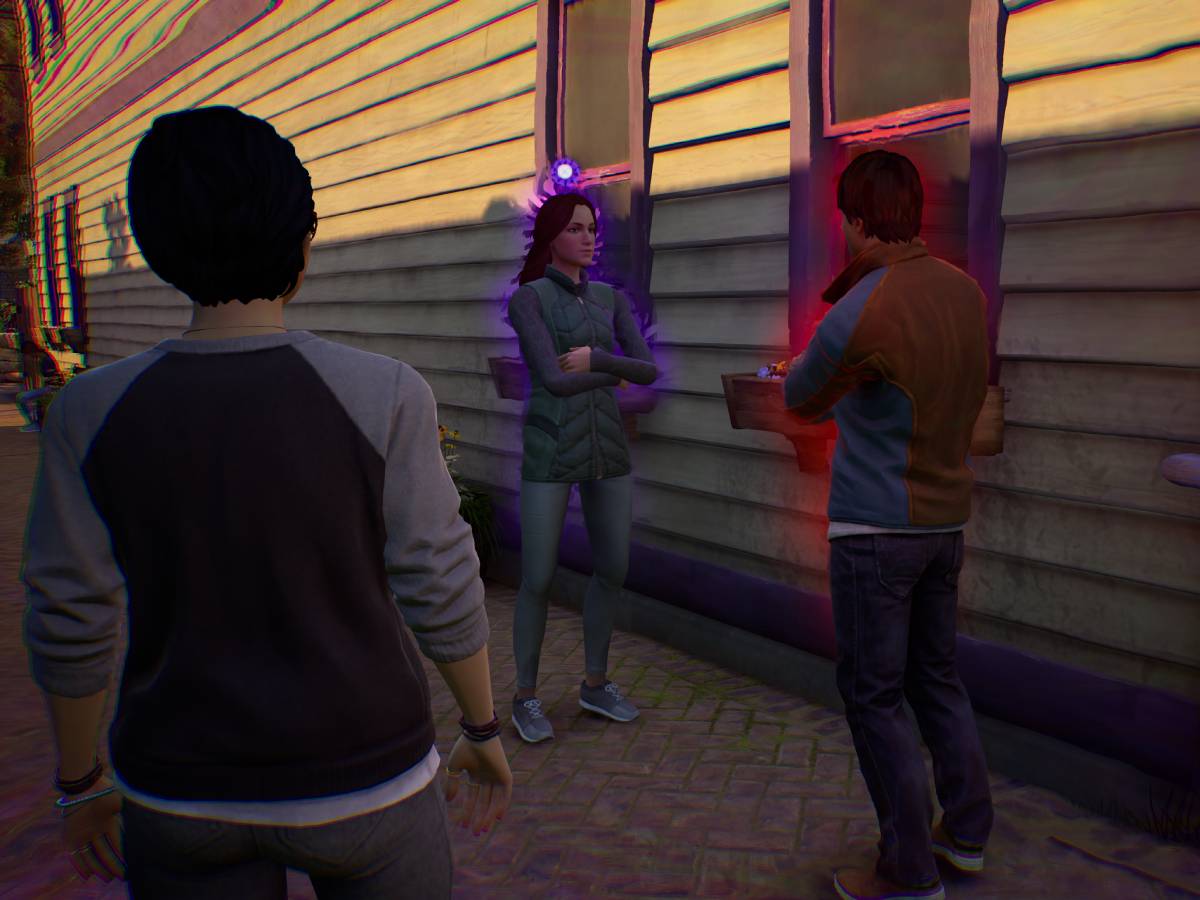 Empathy shouldn't really be considered a superpower but rather a quality that makes us all better people – but in True Colors, this means that Alex can basically see and experience the emotions of another person, which are presented in a colourful aura, such as red for anger, blue for sadness, and purple for fear.
It's not just a glorified form of mind-reading either. The aura might spread to other objects in the immediate area that triggers a character's memories leading to other clues, while Alex's dialogue choices can also alter someone's emotions, which might feel manipulative on a couple occasions but more often is about helping someone out of a bad emotional state. Going one step further, she can even absorb these emotions, which carry their own risks, especially if someone is suffering from severe depression, for instance.
More importantly, the point of empathy is being able to understand someone else's perspective, which allows for nuanced writing, revealing conflicting emotions beneath someone who looks like they're keeping it together or finding out why someone who could've been just an unlikable caricature is acting the way they are. For the most part, it also avoids being gratuitous with the difficult subjects that come up, from mental illness to grief.
Which isn't to say it's a misery fest of anxiety and trauma, as the game also basks in moments of joy, some of which are brought about through Alex's actions, including one choice that is guaranteed to have you positively beaming.
It would be fair to say that the writing succeeds in True Colors not just because of the performance of the cast but because the tech has also stepped up, from the use of mo-cap to the subtle facial animations, making every close-up as emotionally affecting as intended.
Netflix and feels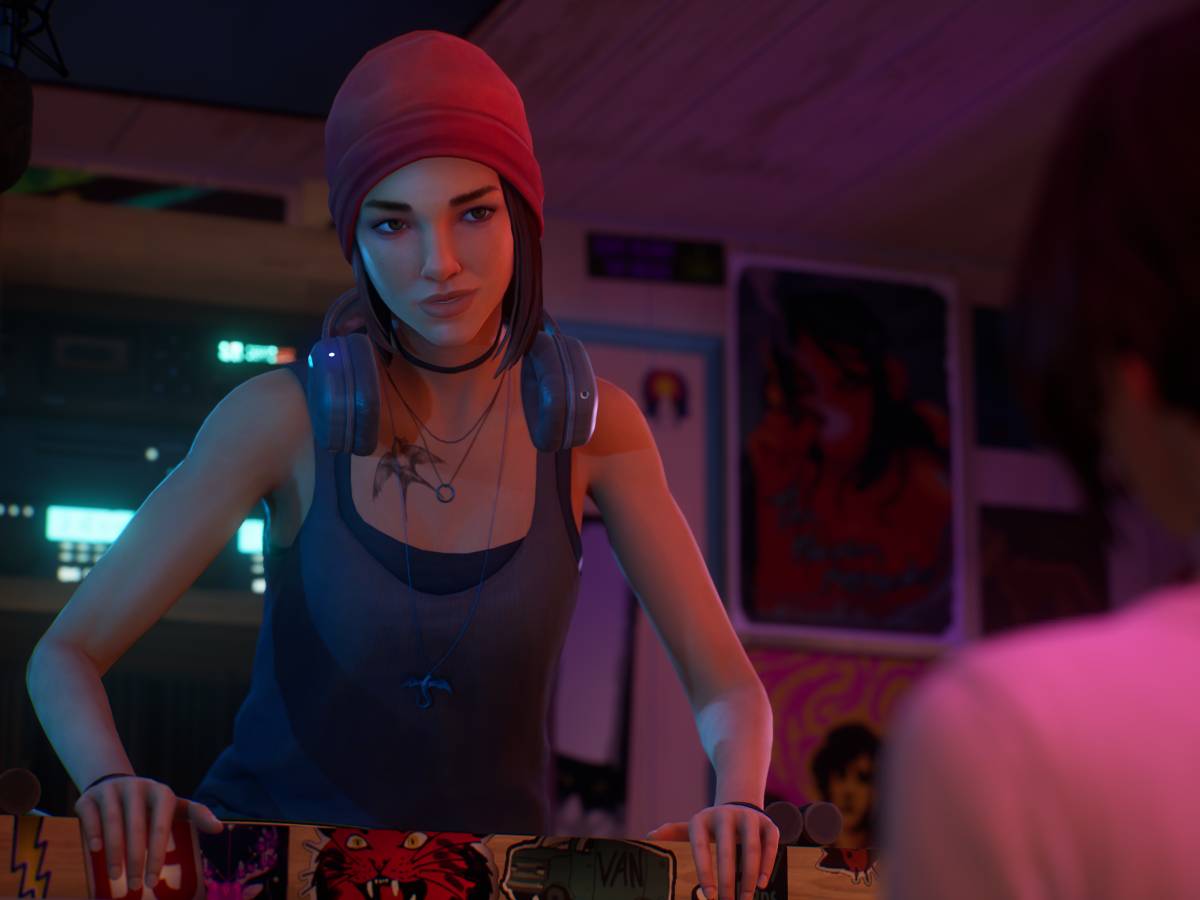 Perhaps what makes True Colors more satisfying to play is that this is the first entry in the series you can freely binge as a full game rather than as episodes, a particular issue with Life is Strange 2 as delays made it harder to sustain interest. There are still chapters, and while some are shorter than others, it feels appropriately paced without filler to justify a single episode that you then have to wait months for the next instalment.
That said, each chapter still manages to offer interesting side content, from a few recurring minor characters that Alex can use her powers to help to finding objects that have left a strong aura of memories from specific characters. Text is just as involving as dialogue, with regular messages from other characters or the local community chat app keeping you glued to your phone, while it's always worth reading Alex's journal where she writes about each emotion she encounters – as a budding singer-songwriter, there's an extra nice touch to the way she scribbles down lyrics based on these memories.
It's not without a few niggles – one late plot twist is quite the stretch to say the least, and given the trauma Alex has to deal with, both with losing Gabe and confronting the past, it's also possible for things to wrap up just a little too neatly – but these never risk toppling what's ultimately a fantastic evolution for the series and all the heart that's gone into it.
Life is Strange: True Colors verdict
Life is Strange: True Colors doesn't necessarily shake up the formula of the narrative adventure, but with improved visuals, a unique affecting mechanic, and no longer tied to an episodic release structure, Deck Nine has delivered arguably the strongest instalment for the series yet, and something of a companion piece to Psychonauts 2 as lessons in gaming empathy.
Your time in Haven Springs will likely go by fast, if only because you won't be able to help moving onto the next chapter straight away – though the game is great at giving you moments to slow down by just having a quiet sit-down. Despite some narrative wobbles towards the end, they pale in comparison to the emotional wobbles you'll encounter as you fight back tears.
Stuff Says…
The best entry in the Life is Strange series yet that hits you in all the feels.
Good Stuff
Excellent writing in dialogue and text
Believable, emotional performances
Big feels from empathy powers without feeling gimmicky
Steph is the real MVP
Bad Stuff
Haven Springs can be a bit too small-town
Late plot twist stretches credibility