Kodak V570 review
The V570 uses its extra lens to create 180° panoramas from just three photos. It's a head spinner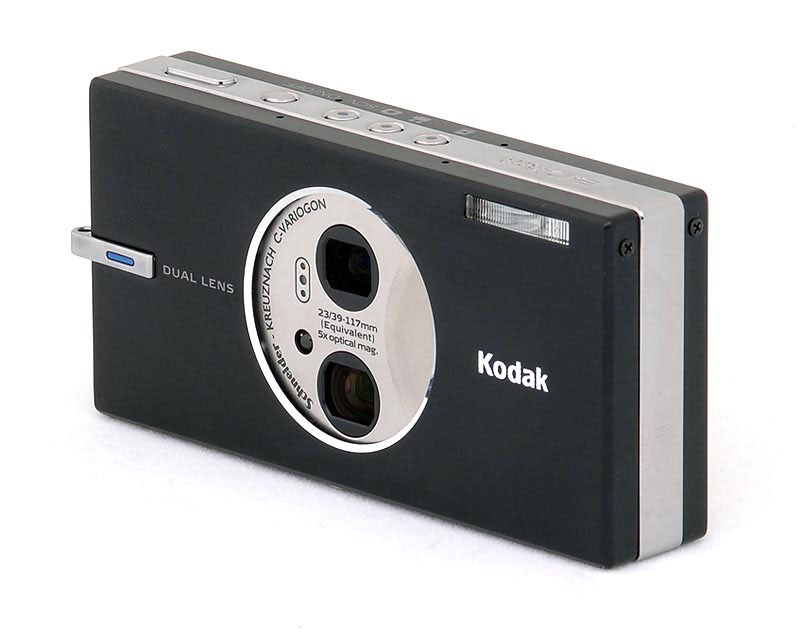 Just when it seemed the digital compact camera had been beaten into submission by the camera phone, Kodak rode to the rescue on its white-balanced horse.
Its V570 is the first dual-lensed compact in the world, and can do something no other camera in the world can: take 3D photos. Which is a lie. No, it can capture genuine wide-angle shots in addition to standard 5MP stills.
Wide-angle lenses make it easy to take photos of groups of people or large objects from close range; better still, the V570 can use its extra lens to create 180° panoramas from just three photos. Lining the next image up is easy; thanks to a small portion of the last shot remaining on screen, and the camera stitches them together.
Even without its 23mm fixed-focus wide-angle lens, the V570 would still be a competent gadget. It has a 1.2s start-up time and it's ready for the next shot just 1s after the last. Video is recorded in VGA MP4 and you can even switch between lenses and zoom while recording.
There's no optical viewfinder but its 2.5in LCD has an enormous viewing angle and is more than happy even in bright conditions. Unfortunately, it doesn't sport any shake reduction technology. Sob.