Ily hands-on review
It's good to talk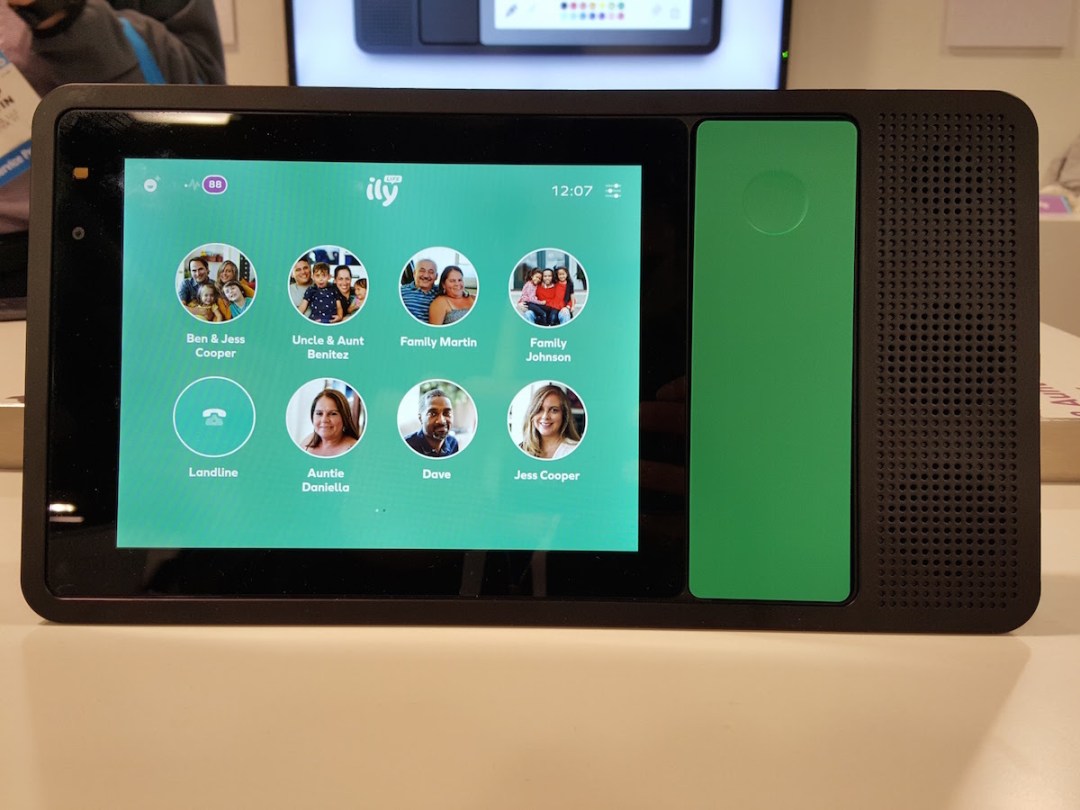 A house phone wasn't the sort of gadget we expected to be intrigued by at CES, but that's the beauty of the world's largest electronics show – you never know what you're going to get.
Ily is a family-friendly phone by a company called Insensi, and it exists to make keeping in touch easier, for young tykes and older folk alike. As for why we were intrested in it…
Striking design
While it doesn't have the elegance of a B&O house phone, there's a certain charm to Ily's wedge-shaped black design, which is perforated by a splash of a brightly coloured handset.
The whole unit can be laid flat, but a built-in rear kickstand helps prop it up into a position that will be more useful for video calls, while a set of grills on the front right hand side mask the speakers.
The handset itself is is a very basic wedge shape, and easily swings out of place when its circular depression is pressed. There aren't any buttons built into it, as everything's taken care of by the large display.
Call me maybe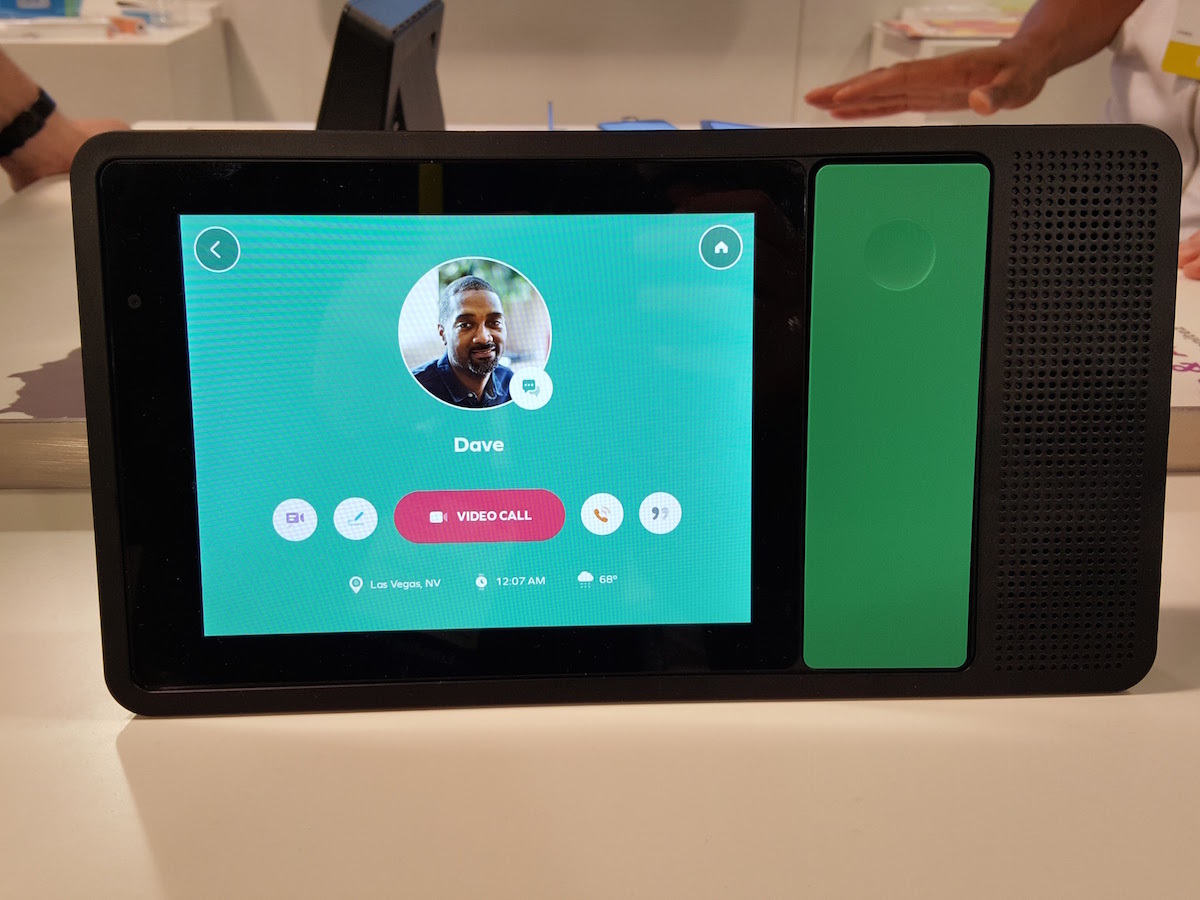 The Ily revolves around making communication as easy as possible for both younger and older generations, though that's not to say us sprightly middle-of-the-road gadgeteers can't appreciate its simple, minimalist design.
Making a call is as easy as pressing someone's mugshot, and a built-in camera takes care of video calls. You can also use the Ily's on-screen keyboard to send messages, and photo sharing is also supported.
Annoyingly, the Ily is restricted to making calls within the family. The logic behind this appears to be to ensure that children can't go dialling random numbers willy nilly, but a simple child lock option would have been a better solution in our eyes.
Android core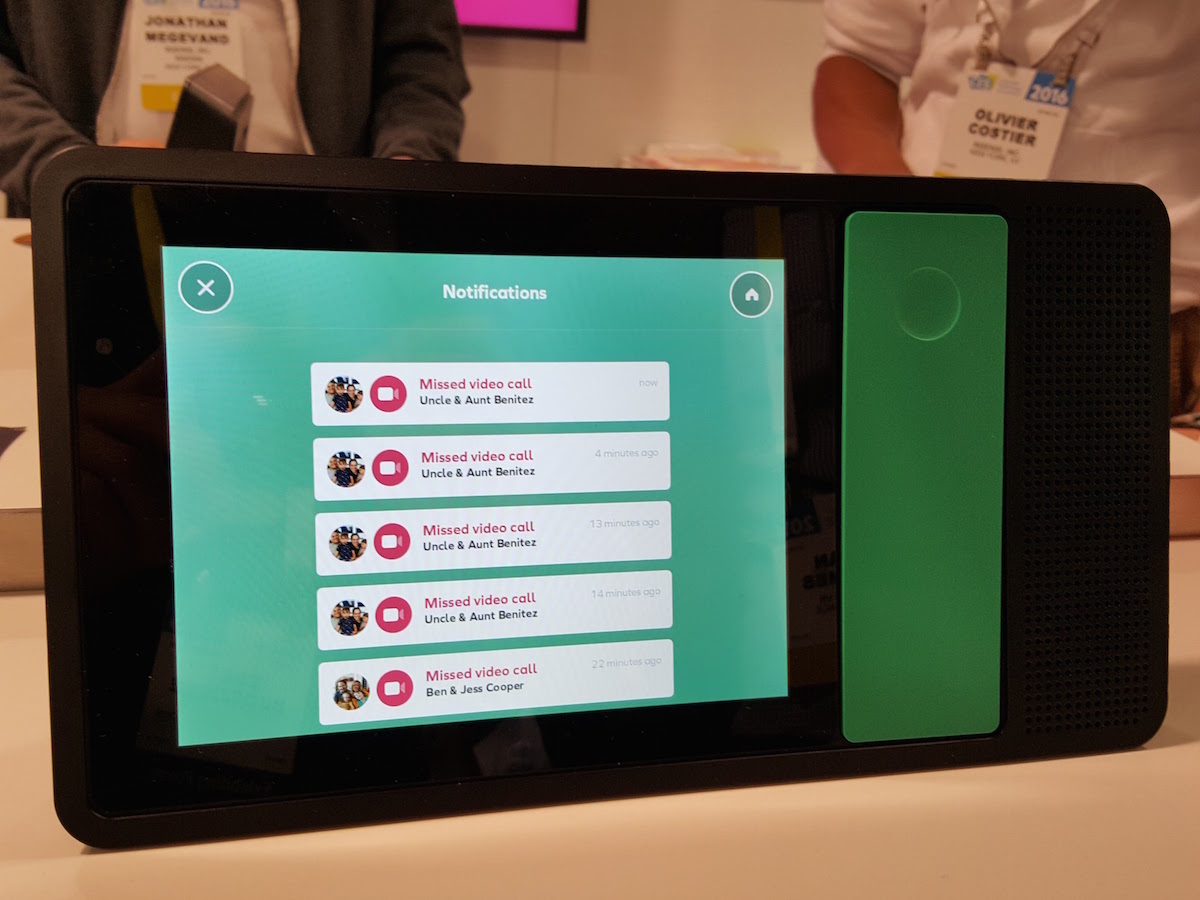 Ily's OS is essentially a heavily customised version of Android. There's no App Store availability here though, which is another missed trick in our book. Health and safety strikes again.
You can however download an accompanying app to your phone, which lets you take Ily calls when you're not near the unit itself.
We found that the whole system was very easy to use, and we have to give Insensi credit for really thinking about how to make the user experience as easy and as friendly as possible
Initial verdict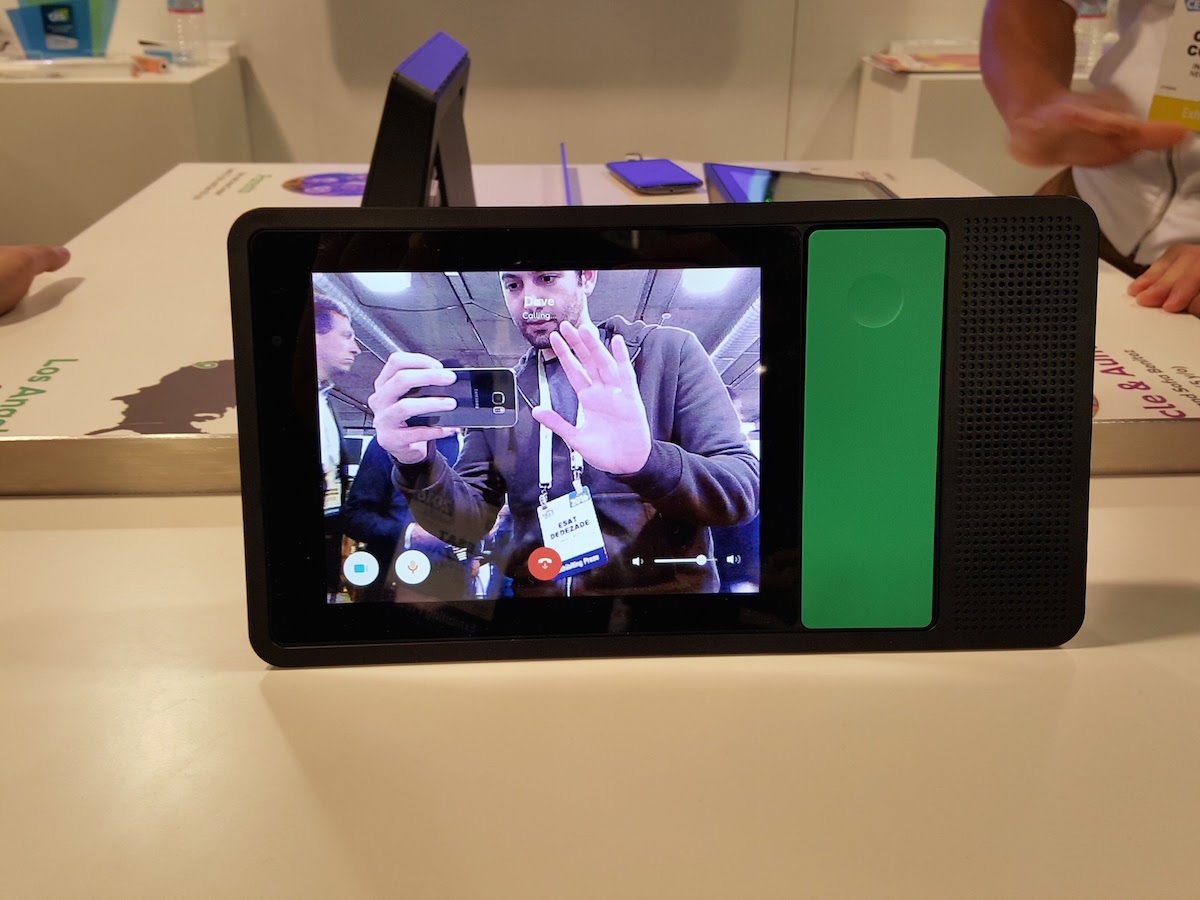 The Ily isn't a groundbreaking device, but it's simple and we're big fans of its fun design.
It's held back, we think, by an inability to make calls outside of the family though, and it'll also be fairly expensive to kit each member out with a US$150 unit.
Still, it does what it sets out to do well, and could be the right solution for its intended family-orientated market.
Make a more modern, brushed aluminium metal version with no restrictions, and we'll snap one up in a heart beat.