Honor 8 Pro review
High-end flash for half the usual cash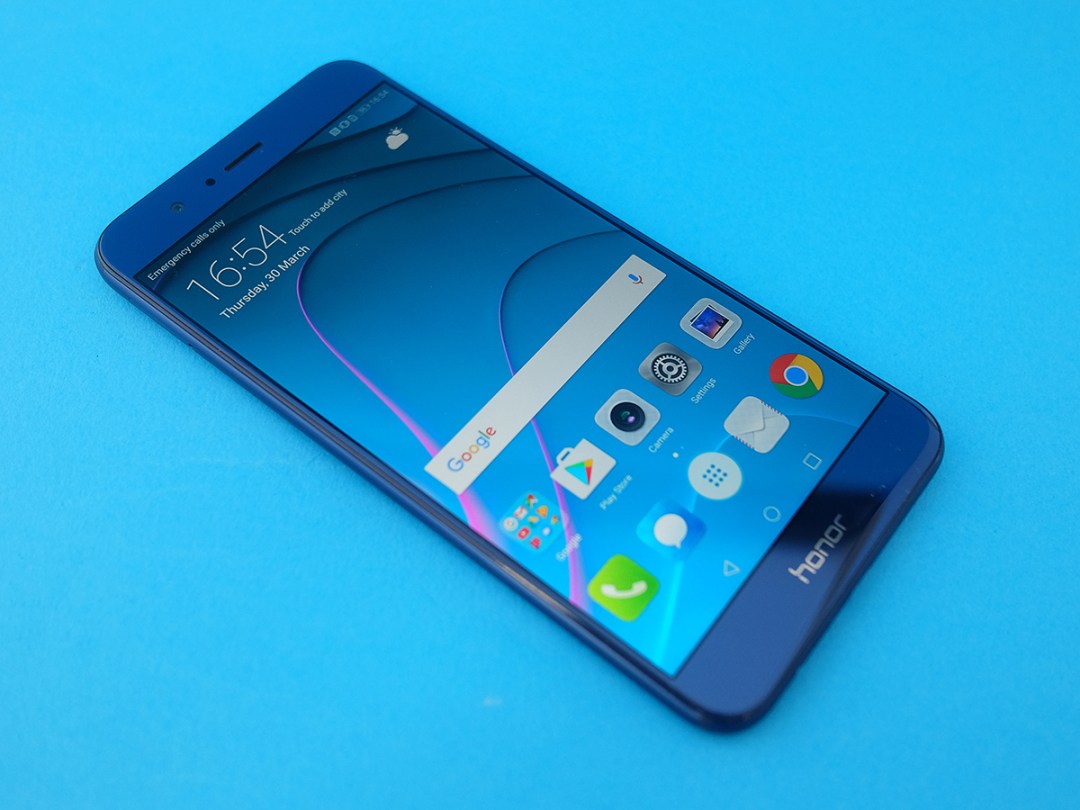 The 8 Pro feels like uncharted territory for Honor: it's a premium phablet, with the kind of spec that would put most flagships to shame.
Dual cameras? Yep. Super-fast CPU? Naturally. Stunning screeen? A 5.7in QHD panel will do nicely, thank you very much. Only here, you don't have to pay huge lumps of cash to get it all.
At £475, it feels like something of a bargain compared to the Mate 9s, Galaxy S8 Pluses and iPhone 7 Pluses of the world – not that you'd be able to tell from the stunning build quality.
With a mightily impressive 4000mAh battery, it should be able to last a whole day of heavy use, too. Try doing that on an iPhone.
Now the Honor 8 Pro is on the scene, is there really any reason to spend more cash on your next phone?
HONOR 8 PRO DESIGN & BUILD
The 8 Pro takes a lot of its design cues from last year's Honor 8 – which shouldn't come as a surprise, given the name. That means rounded corners, a gorgeous glass finish up front that catches the light, and slim dimensions in what is otherwise a pretty hefty phone, thanks to that 5.7in display.
Around the back, though, the matching glass is gone. Instead, you get a brushed metal finish, again in an eye-catching blue hue, but it's just not quite as appealing as the original phone's shimmering effect. Metal probably makes it less prone to shattering, of course – which could be handy if you're a klutz when it comes to phones.
The all-metal chassis feels firm, with no evidence of bend or flex when you give it a squeeze. It feels every bit the premium phone.
At 6.93mm, it's actually thinner than an iPhone 7 Plus, but Honor hasn't overdone it – there's still plenty here to grip on to. Maybe even too much: 5.7in in a 16:9 aspect ratio feels huge once you've held the 18:9 Galaxy S8 or LG G6, but then again, those phones cost almost twice the price.
As with the Honor 8, you'll find the fingerprint sensor on the back, but it's a little bit too high up the phone here to find consistently without adjusting your grip. That's a shame, as Honor's sensor-based gestures make a return for pulling down the notification drawer, so you'll want to have it within easy reach. It's lightning-fast, too, unlocking the phone as soon as your digit brushes the sensor.
The headphone jack, single speaker and USB-C port are all found on the bottom of the phone, keeping line breaks and distractions to a minimum at the top and sides. Top marks for attention to detail, Honor.
It's easily loud enough for YouTube videos and viral Facebook nonsense, but only if you don't block it with your mitts while you're gripping the phone. At least you won't need any fiddly adapters when it's time to plug in a pair of headphones.
HONOR 8 PRO DISPLAY
A 5.7in screen leaves lots of room for pixels, and Honor has delivered: the 8 Pro has a 2560×1440 resolution panel, a first for an Honor phone. Before this handset arrived, 1080p had been the limit, so QHD feels like a real treat.
There's plenty of detail for photos and videos, with more than enough brightness to see what's onscreen clearly when you're out enjoying the sun.
This is an LCD screen, which means deeper hues and blacks aren't as rich and contrast isn't as high as you'd get on an AMOLED display, and colours are a little cool and muted compared to the richer, more vibrant Huawei P10 Plus, but this is still a top-notch panel. You'll struggle to get better for less cash.
The whole front of the phone is incredibly reflective, though. Hold it in the wrong position and you'll get nothing but reflections from the lights above and around you.
For nighttime viewing, Honor has added a second generation version of its eyecare mode. This strips out blue light, so you're still able to catch some Zs after getting stuck down a late-night YouTube rabbit hole. You can schedule it, too, so you don't have to remember to toggle it on and off every evening.
HONOR 8 PRO PERFORMANCE & BATTERY LIFE
With a Kirin 960 CPU at its heart, the Honor 8 Pro is an absolute monster when it comes to performance. In case you aren't familiar with Huawei's latest silicon, it's an octa-core chip that's currently powering the Huawei P10, P10 Plus and Mate 9 – three flagship phones with equally flagship prices.
Here, though? You're getting it in a significantly cheaper phone.
Paired with 6GB of RAM and 64GB of on-board storage (plus microSD expansion, if you can live without two SIM cards), the Hono 8 Pro will have no trouble rubbing shoulders with the best the rest of the smartphone world has to offer. It flew through Android homescreens filled with widgets, loaded apps quickly and played demanding games smoothly – you won't be left wanting better performance with one of these in your pocket.
Even better, there's a 4000mAh battery keeping the whole thing powered. That's significantly larger than an iPhone 7 Plus and even bigger than Samsung's Galaxy S8 Plus, which means that with conservative use, you'll get close to two days between charges. Perfect for a long weekend where you might not have access to a wall socket.
I was able to consistently get twelve hours of streamign video playback, even at high brightness, and even a day spent snapping photos, playing games and flipping through Facebook left me with 30% charge by bedtime. Honor's Android skin plays a part in this, aggressively pausing apps and stopping background tasks from running to keep you juiced up, but it's more effective than annoying.
Even better, the QuickCharge USB-C port can get you back up to full in a few short hours, or give you enough for an afternoon of use in around 30 minutes.
HONOR 8 PRO CAMERA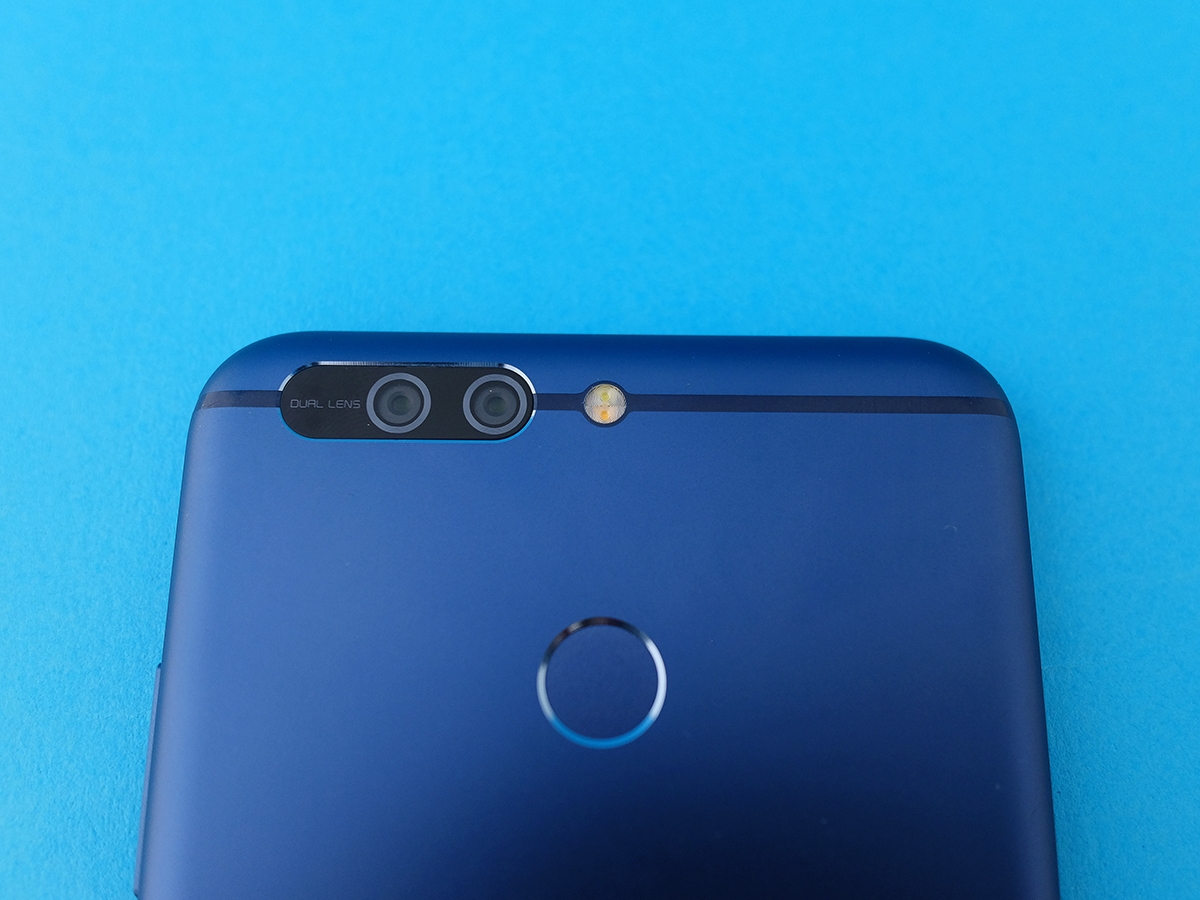 Dual cameras are definitely a thing in 2017 – expect to see them everywhere, not just in ultra-expensive flagship phones.
The Honor 8 Pro is a good example: it's packing two 12MP sensors with f/2.2 lenses, which sit completely flush to the body of the phone. Both lenses are protected by aluminium-reinforced glass, which also stealthily hides the laser autofocus module.
With one sensor handling black and white, and the other focusing on colour, it can capture low-light images with plenty of detail. In the daylight, the two lens combo helps sharpen your shots, too. It's nowhere near as aggressive as the Huawei P10 Plus, so your photos stay true-to-life.
The smaller Honor 8 took great photos for the money, and the Honor 8 Pro continues that trend. Colours are accurate, there's detail where you'd expect to see it, and the HDR mode does a stellar job with tricky exposures without blowing out the details in skies and windows.
There's finally a dedicated monochrome mode (which was missing on the Honor 8, forcing you to toggle a black and white filter instead of actually using the monochrome sensor). Expect plenty of moody, atmospheric shots to fill your Instagram feed with once you've got one of these in your pocket – the results aren't quite as good as the Huawei P10 Plus, with a noticeable loss of detail, but you'll only see it clearly once you zoom in beyond 100%.
There's a wide aperture mode, too, so you can add beautiful bokeh and depth-of-field effects to your photos, just like you'd get on a full-size DSLR camera. It's still easily fooled, and can produce shots that don't look entirely convincing, but works well for portraits and adding a little extra flourish to macro shots.
The whole thing has been sped up, too: the Honor 8 Pro is quicker to launch the camera, quicker to focus and quicker to save your shots than the Honor 8, so you're not waiting around after every press of the shutter button.
HONOR 8 PRO SOFTWARE
With Android 7 Nougat underneath parent company Huawei's EMUI interface, the Honor 8 Pro is as up-to-date as you can get right now. That means split-screen apps, Doze mode battery savings and in-line notifications, along with Honor's own software tweaks.
EMUI can take a bit of getting used to, but it's surprisingly flexible if you like to tweak and customise your phone. It fills your homescreens with installed apps out of the box, but you can enable the familiar Android app drawer if you like through the Settings screen.
There are shortcuts everywhere, with a swipe-up lockscreen drawer appearing at the bottom of the screen for the torch, timer, calculator and voice recorder apps, and a swipe-down notification tray with up to four rows of settings and feature toggle buttons.
The number of pre-installed aps is pretty high, too. Luckily you can uninstall a lot of them, and hide the rest without having to install a third party launcher. Honor's icons can be a bit polarising, but there are plenty of icon packs in the Google Play store if you fancy a different look.
Even if you're a fan of stock Android, it won't take long to get used to the EMUI way of working – and if you're stubborn, like me, you can get pretty close to vanilla without loading up on third party apps.
There's a VR app installed, too – handy, as the box the phone arrives in turns into a rudimentary VR headset. It's about on par with Google Cardboard, but is a nice little extra.
HONOR 8 PRO VERDICT
The Honor 8 Pro is an impressive phablet, with the kind of specs that would have cost £600-700 just a year or two ago. The fact Honor can deliver them for less than £500 is a superb effort.
With more than enough power thanks to that Kirin CPU, a giant battery and twin-camera cleverness, it's got all the flagship features you'd expect. Factor in the bigger screen and attractive design (especially if you opt for the blue handset) and it isn't all that difficult to justify spending the extra cash over the (admittedly brilliant) OnePlus 3T.
Camera quality is genuinely very good, and battery life is well above average too. The Honor 8 Pro is on track to becoming a really fab phab. Not everyone will like how wide it feels in the hand, though, and EMUI is still very much a marmite experience. If those are deal-breakers, then OnePlus is still your best bet.
Phones are going on sale directly through Honor's website at the end of April, but you can pre-order today if you want to get to the front of the queue.
Tech specs
| | |
| --- | --- |
| SCREEN | 5.7in, 2560×1440 IPS LCD |
| CPU | HiSilicon Kirin 960 octa-core |
| MEMORY | 6GB RAM |
| CAMERA | 2x 12MP, f/2.2 rear w/ phase detect & laser autofocus, dual-LED flash. 8MP, f/2.0 front |
| STORAGE | 64GB onboard, microSD expansion |
| BATTERY | 4000mAh non-removable |
| OPERATING SYSTEM | Android 7.0 Nougat w/ EMUI 5.1 |
| DIMENSIONS | 157x78x6.9mm, 184g |
Stuff Says…
It's got power, great cameras and a high quality display, all wrapped up in a good-looking handset that doesn't cost a fortune. You'll have to think very carefully before spending more money on a phone.
Good Stuff
Quality screen, design and hardware for your cash
Dual cameras punch above their weight
Battery life is great
Bad Stuff
EMUI very different from vanilla Android
Honor 8's glass back gone in favour of boring metal