Google Nest Hub (2nd gen) review
The second generation of Google's Nest Hub is here to control your smart home, offer up voice assistance and even improve your sleep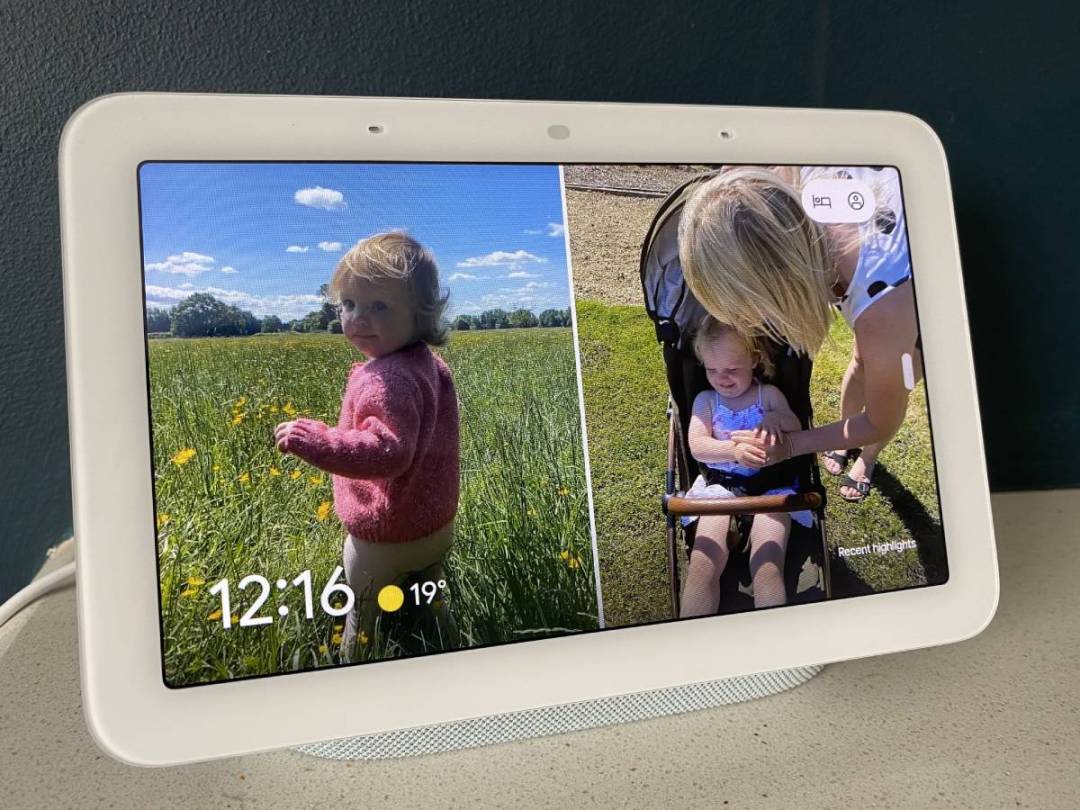 Move over kitchen, there's a new hub of the home.
Google's second generation of its Nest Hub smart display has landed, two years after the company pulled the previously named Google Home under the Nest branding, and it's learnt a few new tricks along the way. The 7in display still offers up all the Google Assistant, smart home-control stuff of its predecessor, but with improved sound quality, improved voice detection and the addition of sleep tracking capabilities, which it manages without a single camera.
All of this, and it's £30 less than its predecessor, costing £89.99. We've spent some time getting acquainted with the Nest Hub 2 – here's how we got on.
Design: On the edge of glory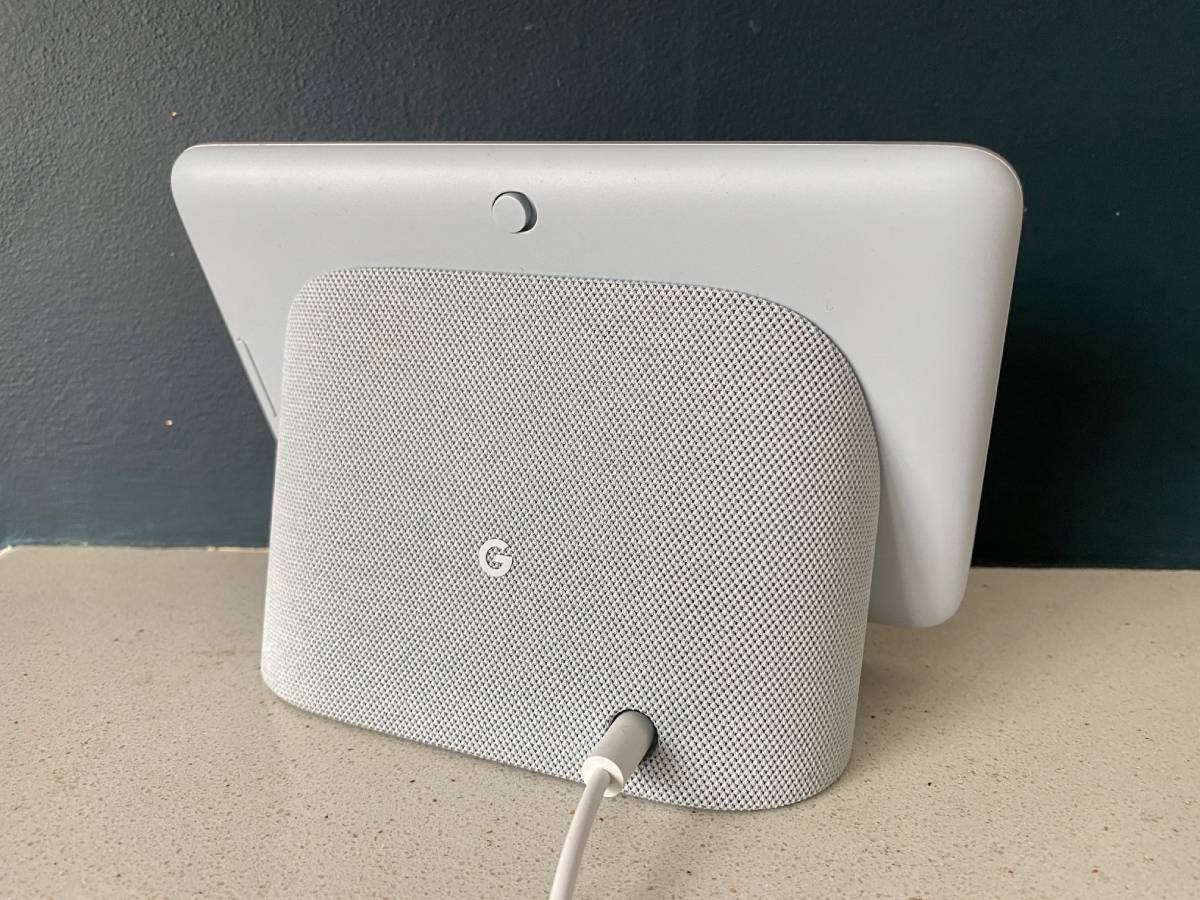 Not too much has changed from a design perspective since the first iteration, but there have been some refinements for the eagle eyed among you. For example, the 7in screen is now "edgeless", with the glass stretching all the way to the edge of the display where there was previously a plastic border.
This floating display still sits at a slight angle on a fabric base, which holds all the audio gubbins for the Hub. Colour options for this fabric have been extended from the standard Chalk and Charcoal to include Sand and Mist too, the latter new for this year and chosen, according to Google, for its "calming presence" in spaces like the bedroom. It's the one we tested so you can get a gist in the pictures of just how calming it is.
On the back you'll find a switch for turning the three near-field microphones on and off and at the top of the display, there's the Ambient EQ Light Sensor for adjusting the display depending on the light in the room and also for working with Google's new Soli tech to track your sleep (if you wish – more on that in a bit).
As with last year, there's no camera here though, so there's no video calling from this display as you can on the Amazon Alexa Echo Show. That feels like a bit of a shame, but Google have decided to put privacy concerns first here. It's a smart and compact design, which is also doing its bit for the environment, thanks to being made from 54% post-consumer recycled plastic.
Features: The ultimate smart home companion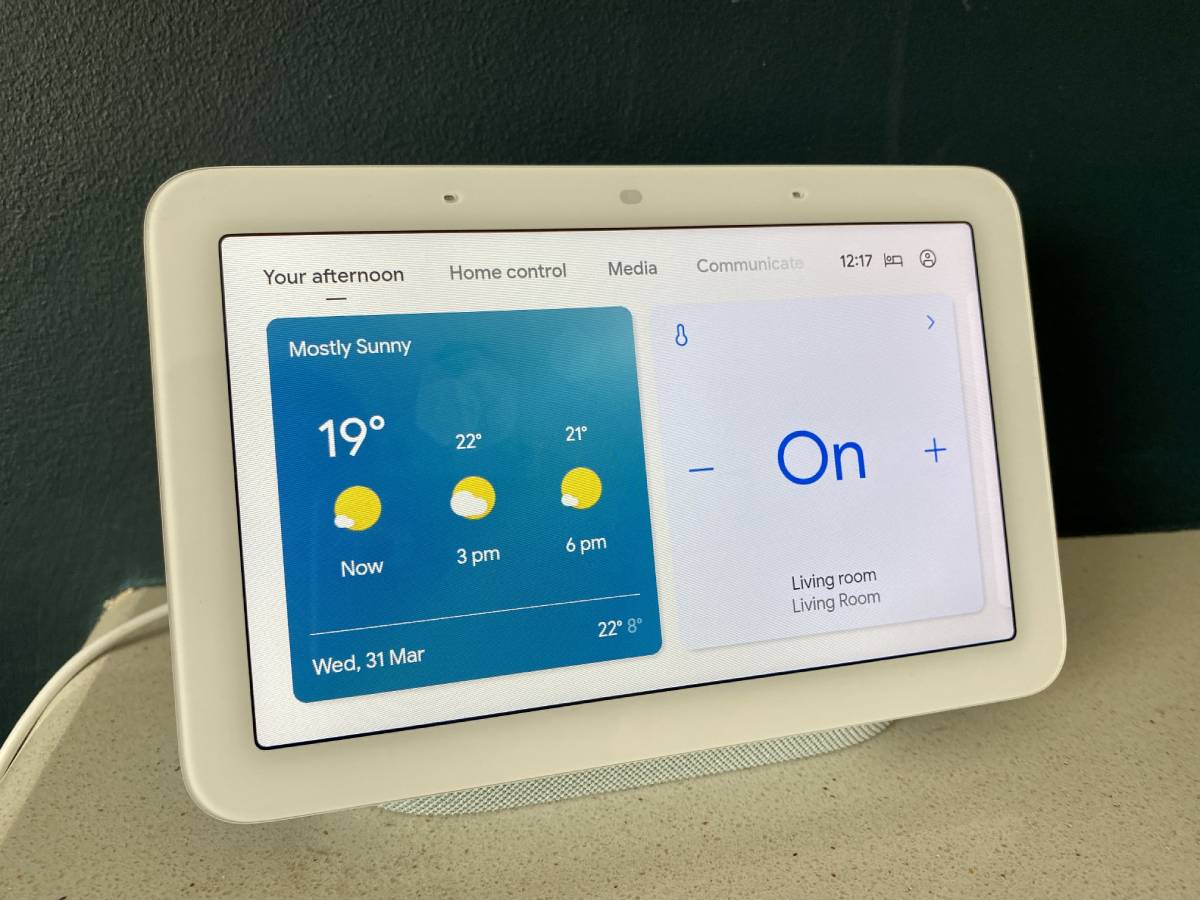 The core functionality of the Google Nest Hub is of course a smart speaker with Google Assistant built in. That means it'll do all the things we've come accustomed to asking a voice assistant to help us with, with the added visuals you can get from the display. I really like this extra dimension having a screen adds to your voice commands.
For example, if you ask Google what the weather is like, you'll get a weather graphic for the day, ask Google for a route to work, it'll bring it up on Google Maps and ask Google to play your "Post-lockdown party playlist" and it'll find it on Spotify, showing you album art and on-screen controls.
Voice recognition is on board too, so when you ask it how your day is looking, it'll tell you about your diary and not your partner's or housemate's.
There are now three near-field mics instead of two, meaning the Nest Hub 2 should pick up your voice commands better than ever. With Kanye West blaring at 80% volume, it heard me speak at normal volume across the room, so there should be no needing to shout over your music to register a new voice command.
There are going to be those times you'd rather there wasn't a smart speaker in the room, of course, and there's a physical mute button on the back of the screen for peace of mind that the Nest Hub isn't listening in. You can also ask Google to use Guest Mode, which won't store your Assistant commands within your Google account when it is activated.
Home automation is another big part of Google's Nest Hub's M.O. It connected up to my Hive Active Heating system without issue and allowed me to adjust the radiator valves in various rooms, all by voice. Want to set up a routine to set off a few smart home actions all together? The Nest Hub makes it really easy to do within the Google Home app on your phone, as well as set up new devices.
Smart home connectivity should be better than ever on this iteration of the Nest Hub too, thanks to the addition of Thread, an open communication protocol similar to Zigbee that makes connecting your smart home together easier and more reliable.
Finally, the Nest Hub 2 doubles up as the ultimate digital photo frame, with the ability to have your photos from Google Photos play through on a loop. You can also ask Google to play your photos from a location or a specific date, if you wish. The Ambient EQ sensor cleverly notices the ambient light in the room and will adjust the screen's brightness to suit too.
Sleep Sensing: for your eyes only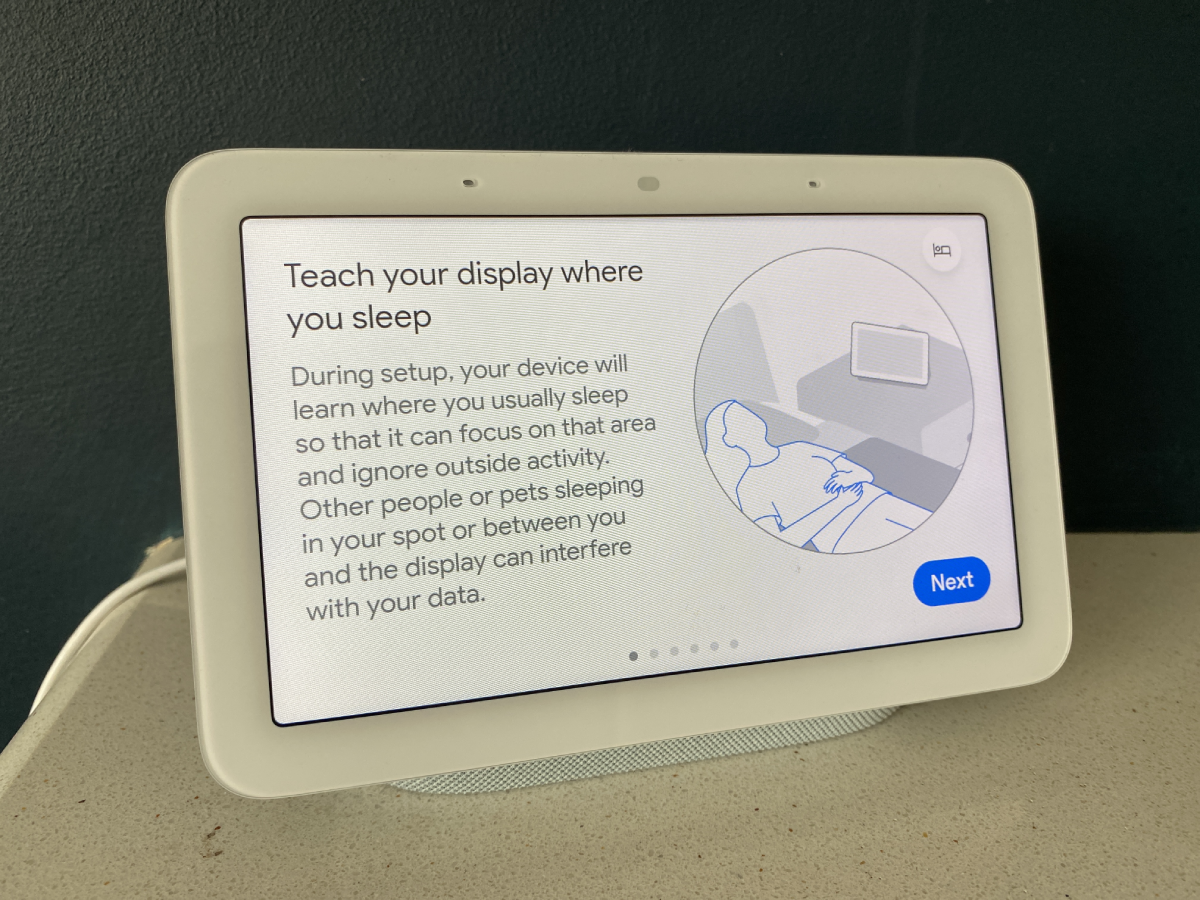 Google has added some sleep-tracking tech to the Nest Hub 2, in a feature called Sleep Sensing. It uses Google's Soli chip, a low-energy radar that can detect motion only – not specific bodies or faces.
Place the Nest Hub 2 on your bedside table (there is a short setup process on the Hub 2 itself) and it will begin gathering sleep data, analysing movement and breathing at night to help you build a picture of your quality of sleep. It can pick up snoring and coughing episodes, as well as temperature and light changes that might help you put a finger on why you're not waking up feeling refreshed in the morning.
It takes 24 hours to start building up a picture of your sleep and over time will begin to offer recommendations on things you can do to improve your sleep, such as suggested bed times. You can also access your sleep data through the Google Fit app, and there's a suggestion it could work in association with FitBit in the future.
Sleep Sensing is entirely opt-in, and Google claim that any audio recorded, such as snoring, is analysed on the device and not sent anywhere else. It also states that sleep data will not be used to personalise ads, so you shouldn't be seeing adverts for Nytol after a particularly rough night. While it's an interesting addition to the smart display offering – whether it will be of use will depend where you have your Nest Hub 2 installed.
Smart displays are often placed in more central rooms of the house for smart home control throughout the day. That makes it all but useless unless you have a second display in the bedroom, in which case you're paying for tech that will only be useful in some cases.
That said, the Nest Hub 2 is cheaper than its predecessor, so that makes having this feature as a nice-to-have exactly that for those who choose smart displays for their bedrooms. However, Google has suggested the feature is on preview until 2022, which means it may well be a payable feature once it is out of beta.
Sound and video: more than before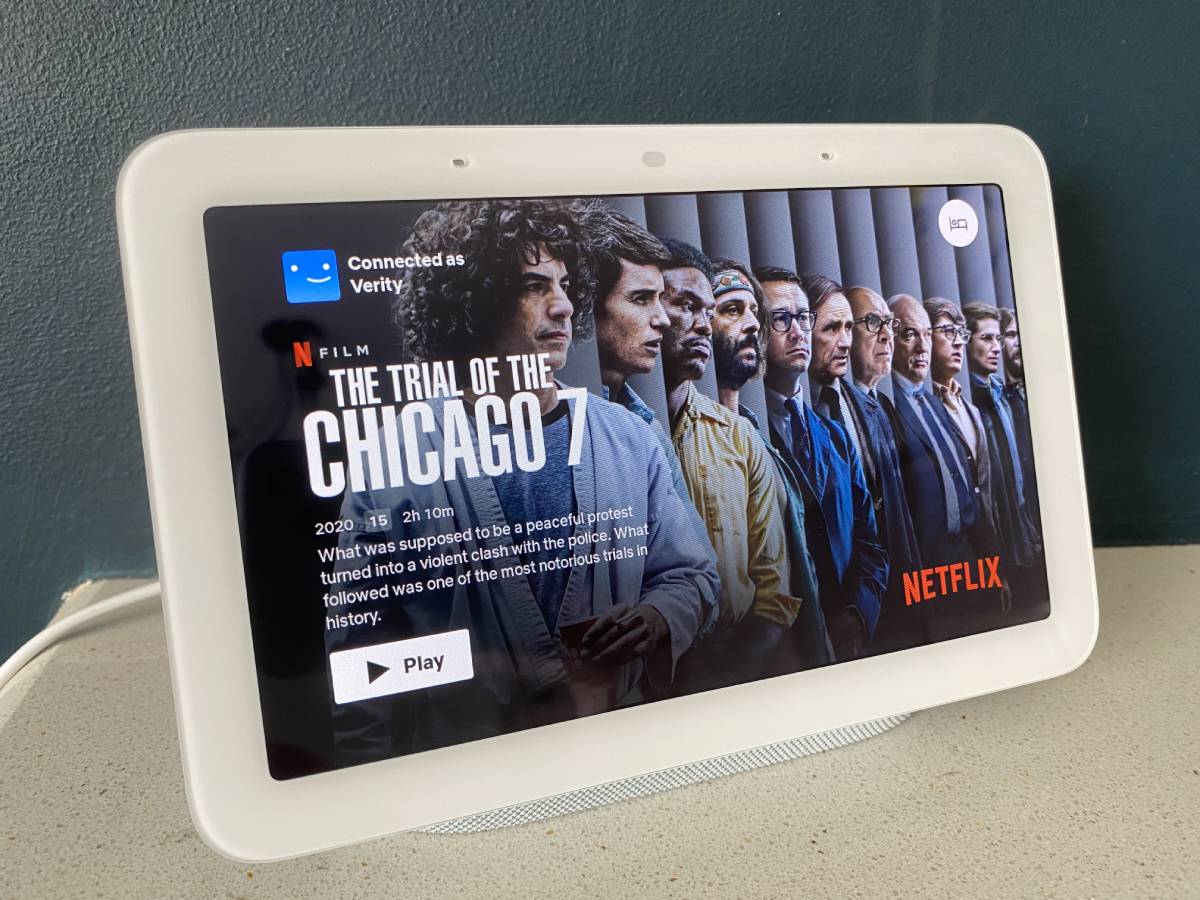 Google has paid a bit more attention to the sound this time round, apparently adding 50% more bass than the original Nest Hub.
It certainly sounds better for it, giving the sound some extra authority and weight in the low end compared with its predecessor, but it's still not going to be a speaker you run a party off the back of – the bass is still pretty lightweight, and also missing a bit of punch too.
It's not really its intention to be a party speaker though – nor to be a speaker that'll stand up to really audiophile critique. It's made to do the job for a few tunes while you're cooking dinner, and offers up clean, crisp spoken audio for podcasts and video playback.
Max volume does distort with Spotify streams, so we'd steer clear, but you can get a decent output for a kitchen singalong just a few notches down.
As for video, the Nest Hub 2's 7in screen might not be perfectly suited to movie marathons but the odd episode of your latest boxset binge while you're cooking dinner might work pretty well.
Thankfully, Google has extended the capabilities of the Nest Hub 2, and it now has built-in Netflix, Disney+, All4 and YouTube that you can control by voice, plus Chromecast functionality for casting from other apps, such as iPlayer.
Quick Gestures using Motion Sense allow you to "tap" the air to pause and play both music and videos – perfect for when you've got messy hands in the kitchen.
Google Nest Hub 2 verdict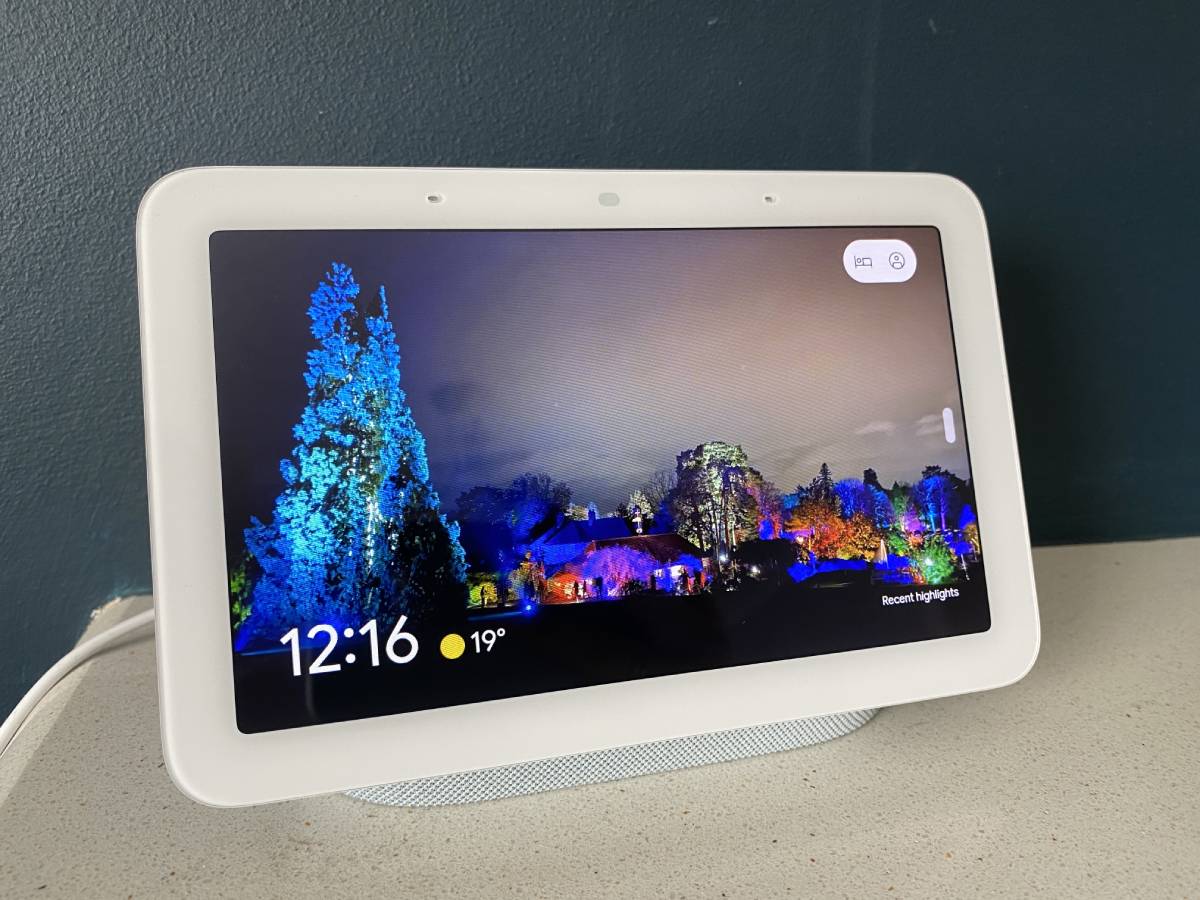 Stuff Says…
The Google Nest Hub 2 is a small-but-mighty smart home display that offers up some useful improvements on its predecessor when it comes to smart home control and multimedia. Its headline Sleep Sensing feature will only be of interest to some though, and it's missing a camera to make it the full package.
Good Stuff
Great for smart home control
Improved sound
Gorgeous digital photo frame
More video streaming options