Garmin Forerunner 620 review
Garmin's lightweight GPS running watch may be small but it logs an elite amount of data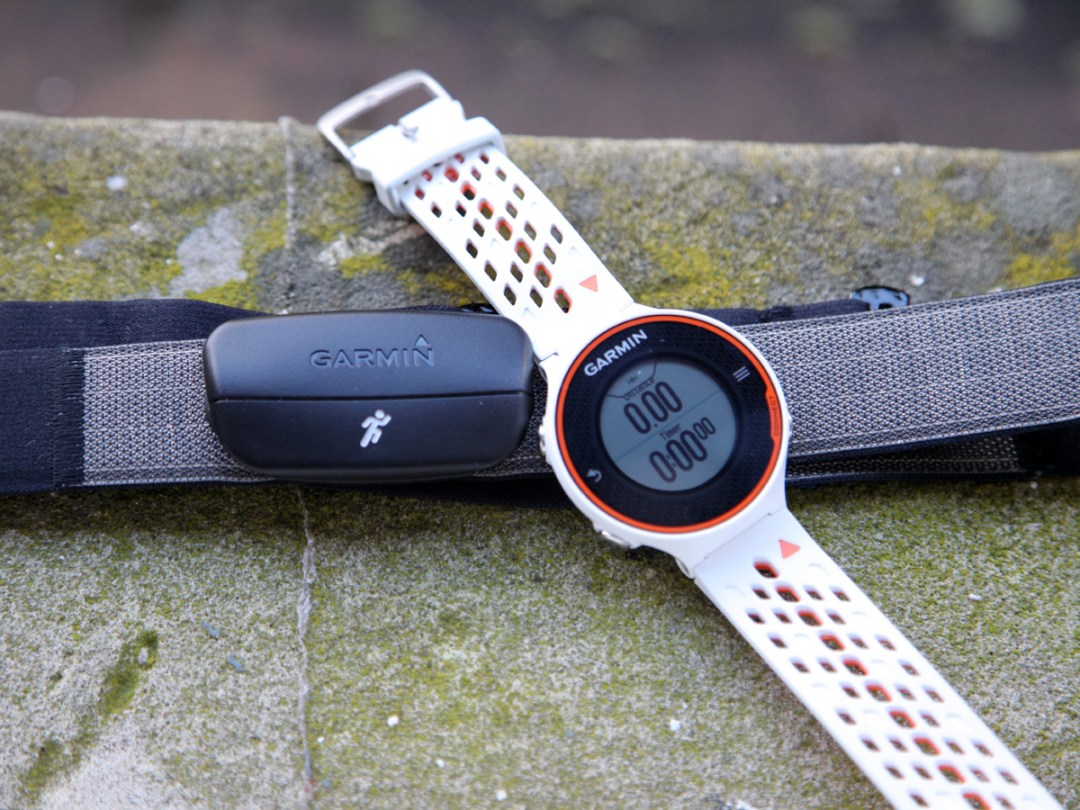 Garmin is the seasoned pro of the GPS gadget fraternity, with the Forerunner 620 being the latest in its long line of GPS fitness watches.
It combines a touchscreen with physical buttons and comes with a sensor-packed heart rate monitor belt, Wi-Fi capabilities and a USB charging cradle as standard. Sounds like the recipe for run-recording perfection, and it nearly is.
Watch you looking at?
The first thing you'll notice about the 620 is that it's the same size as a 'normal' watch, making it possible to use as your everyday watch – that's certainly not a given with either fitness watches or "smart" watches.
The well-ventilated, rubbery strap is nice and secure, with plenty of closely-spaced holes so you can get the fit just right. It's also water resistant to 50m so you can use it to time your pool session, but it doesn't have a dedicated swim tracking feature as the TomTom Multi-Sport does. Charging is taken care of with a USB-connected cradle that snaps magnetically to the back of the 620 and can take care of workout uploads if you're not using the Wi-Fi feature.
Garmin Forerunner 620 tech specs
Circular training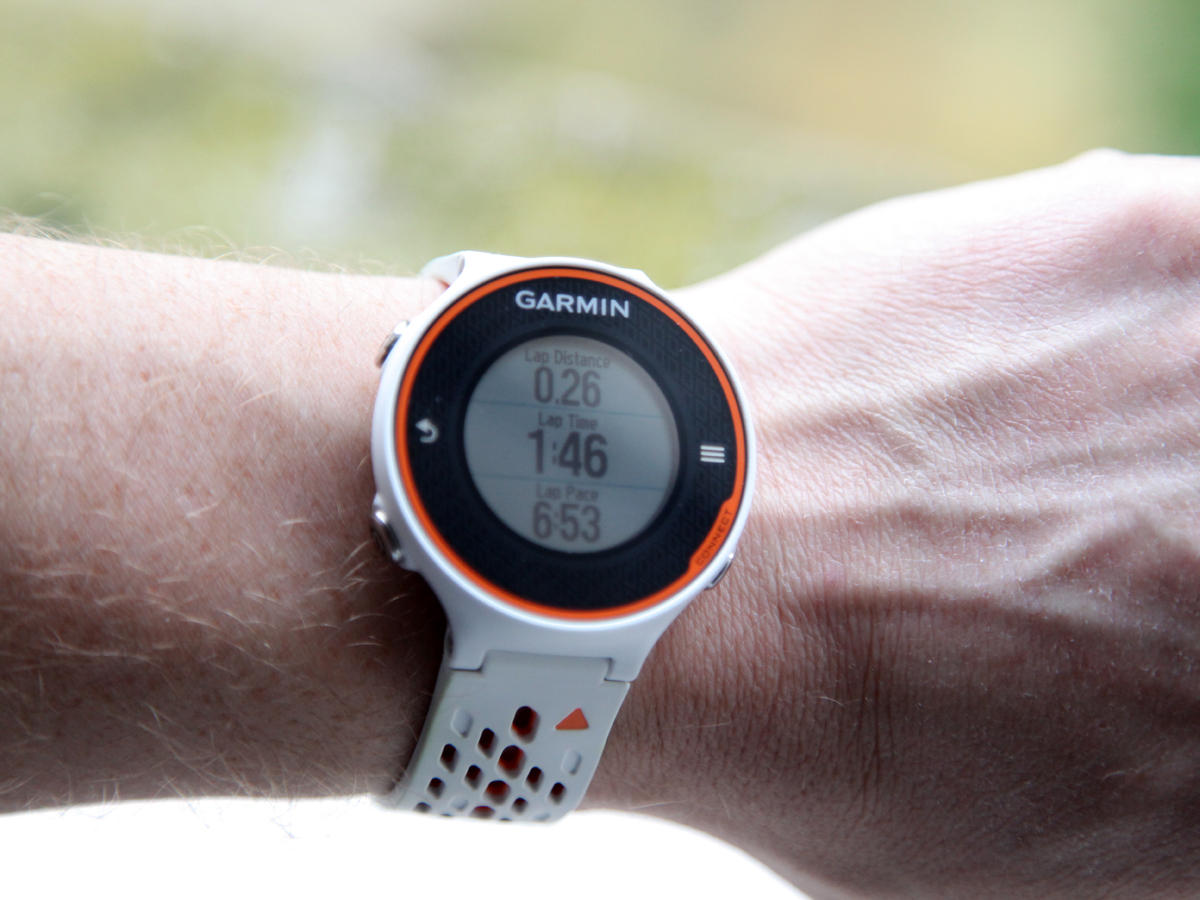 The circular LCD display keeps things simple with its mostly monochrome readout, just adding some coloured accents. It won't turn any heads, but that's okay, because it does a great job of getting information across quickly.
Also, being a more classic design that only turns on the backlight when you tell it to, it doesn't eat up precious battery. A lesson the battery-blitzing full colour screen Adidas Smart Run could do to learn. The touchscreen doesn't always respond first time if you're swiping through menus, but what it lacks in sensitivity it makes up for in versatility as it's usable with sweaty hands or with gloves on. A simple tap will scroll through up to four different data screens while running.
Stat pulldowns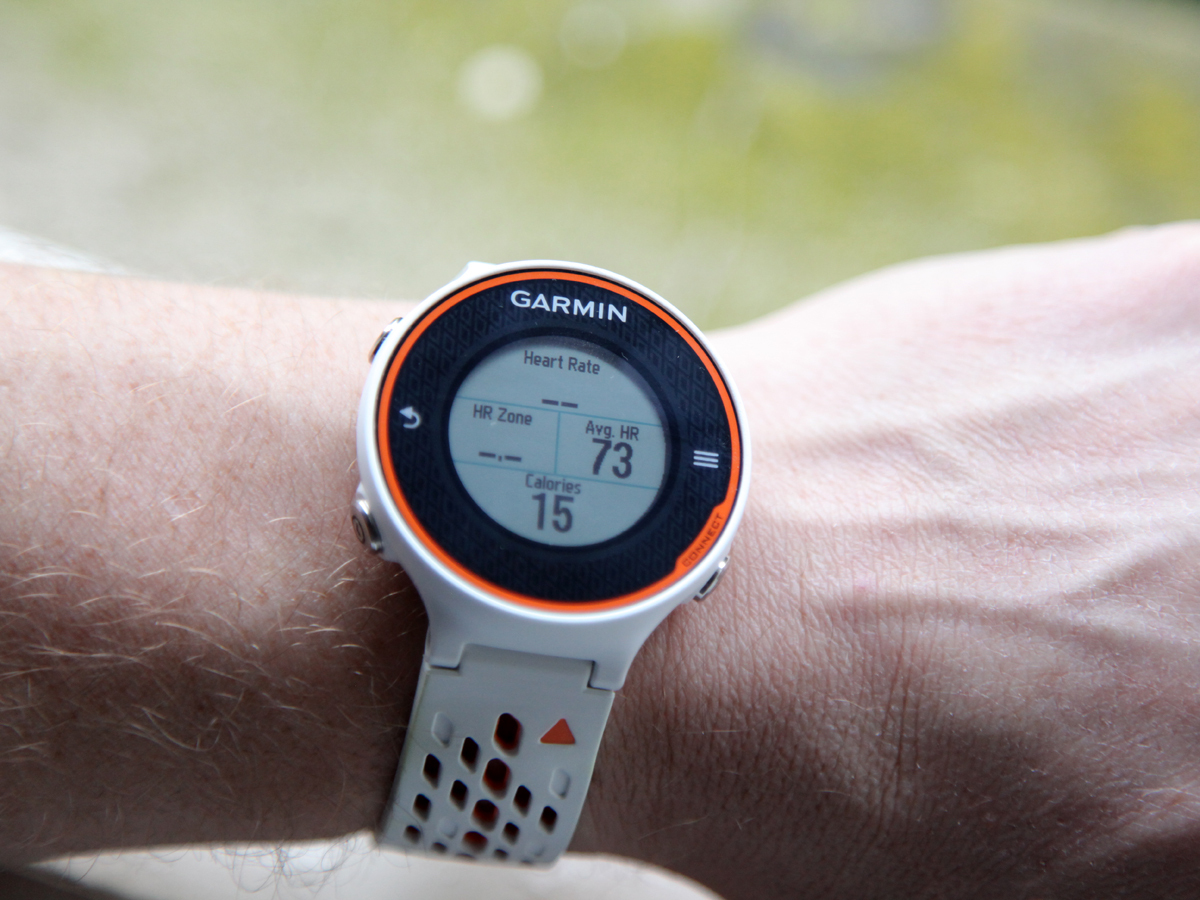 There's no escaping it – the 620 is for stat geeks, and it feels like a product that's been put together with features in mind and a little less emphasis on usability. It takes a while to learn your way around the menu system – it isn't as intuitive as the TomTom Multi-Sport's fluid lists – but that's partly because it has so much to offer.
The customisable workout display screens are a Garmin hallmark, and up to four different screens can be set up with one to four slots for data. Brilliant if you want to have a nice big pace readout one moment, and detailed heart rate data the next. Vibration alerts can be set to notify you when you enter or leave heart rate training zones, tick off another kilometre or similar.
Deep data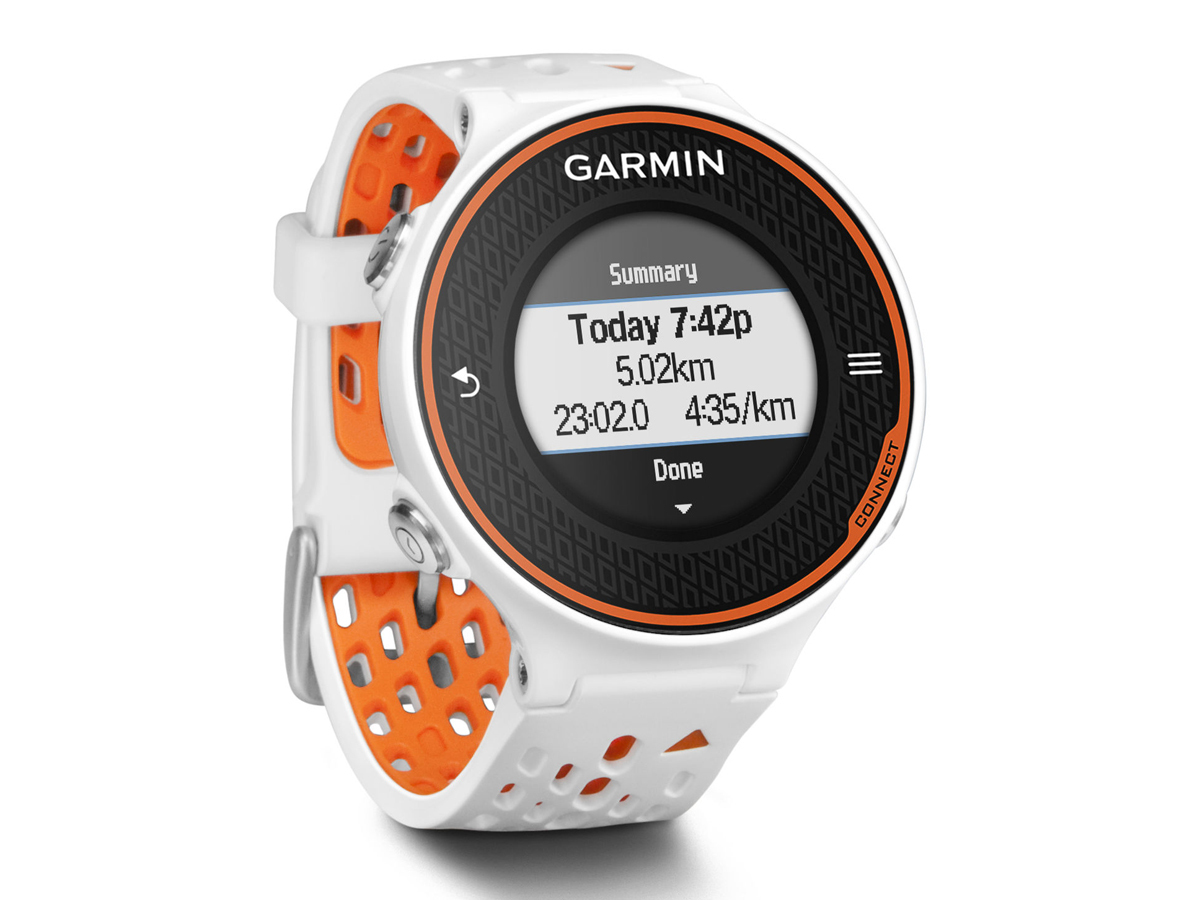 Not everyone gets on with a heart rate belt, but the Garmin fabric strap is about as comfortable as they come, and adds accelerometers to its measurements toolkit. It's this that allows the 620 to measure vertical oscillation, cadence and ground contact time. Or, in normal speak, how much you bounce, your step rate and for how long each foot touches the pavement.
These are – we're told – crucial data for developing a more efficient running style. If you're a budding elite runner, you'll want these to be as low as possible, and you'll be able to track your progress by uploading your workouts to the fantastic Garmin Connect website.
Web workouts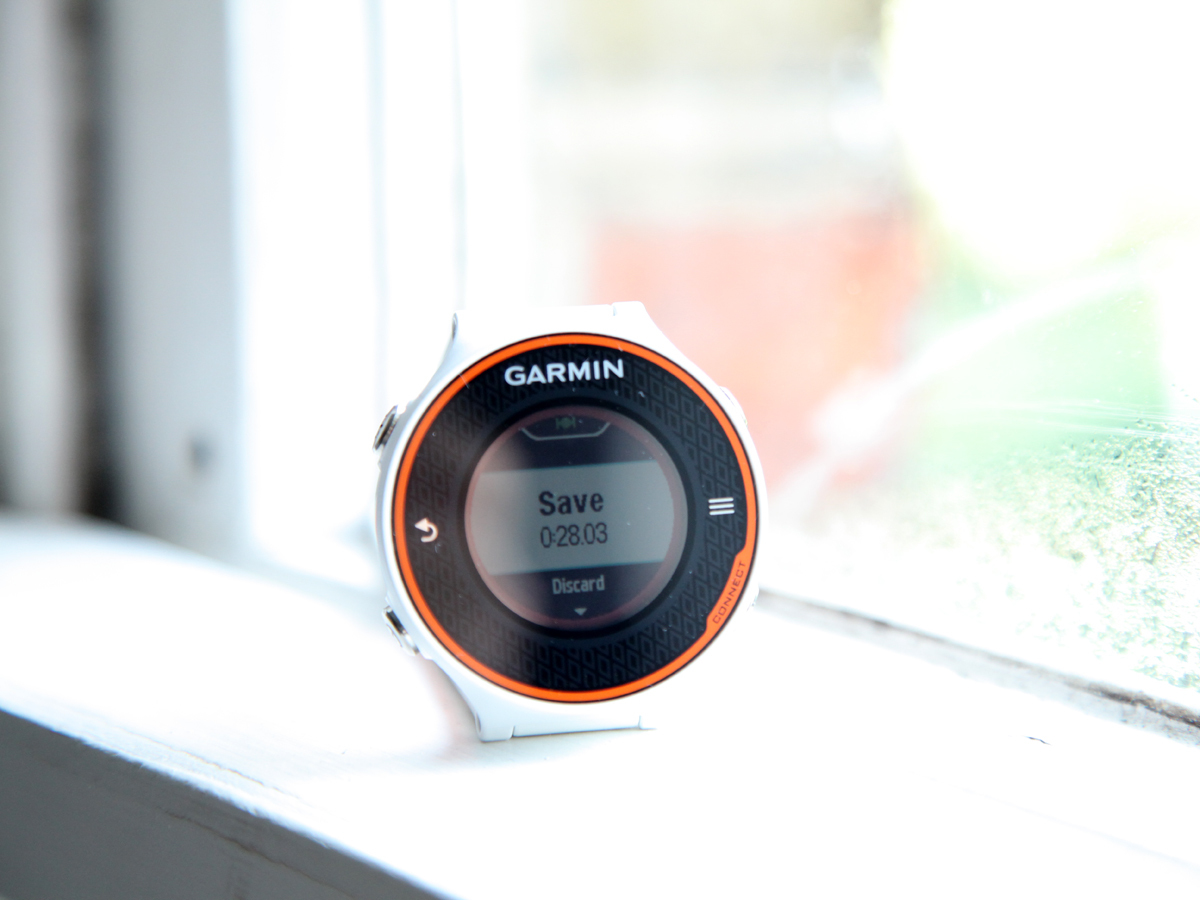 As proprietary workout-logging websites go, Garmin Connect is right up there with the best. It's not as pretty as Nike's offering, but ease of use and sheer depth of stat-tracking is top of the pile. Being equipped with Wi-Fi, the 620 will upload your workout the moment it finds your home network when you walk back in the door.
Garmin Connect also now has its own iOS and Android mobile app, which enables live-tracking of workouts. So, if you keep a phone in your pocket, the 620 will use it to beam your location and workout data to Garmin Connect in real time for your friends, family or competitive types to see.
Fully featured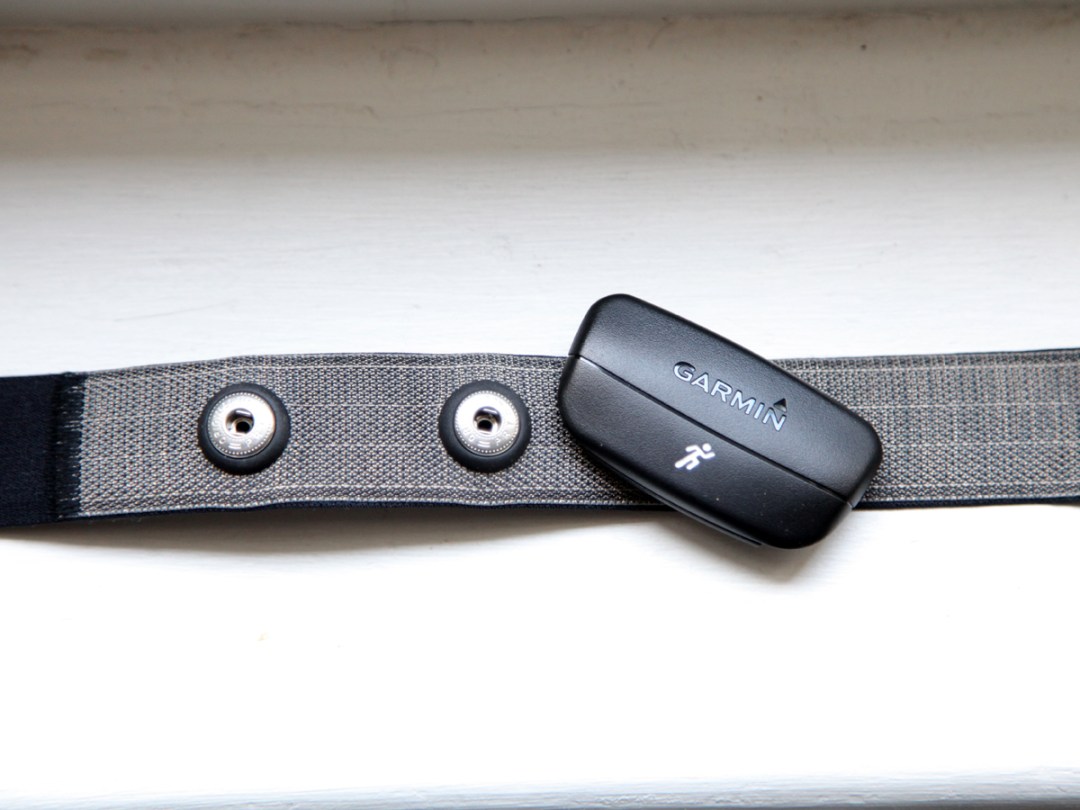 Though small, the 620's battery life is among the best we've tested, lasting a week as a normal watch, and good for a handful of workouts before recharging is needed. This is important, because there's nothing more frustrating than finding your GPS watch has gone flat during a day of simply sitting on your wrist (we're looking at you, Adidas Smart Run) before you've even laced up your trainers.
The 620's sophisticated heart rate monitoring enables some more pro features, namely, it estimates your VO2 Max – a quantitative measure of your aerobic fitness – and then gives you predicted times for races of varying distances. Then, once you've run your hardest, it tells you how much recovery time you should take before your next big exertion.
Garmin Forerunner 620 verdict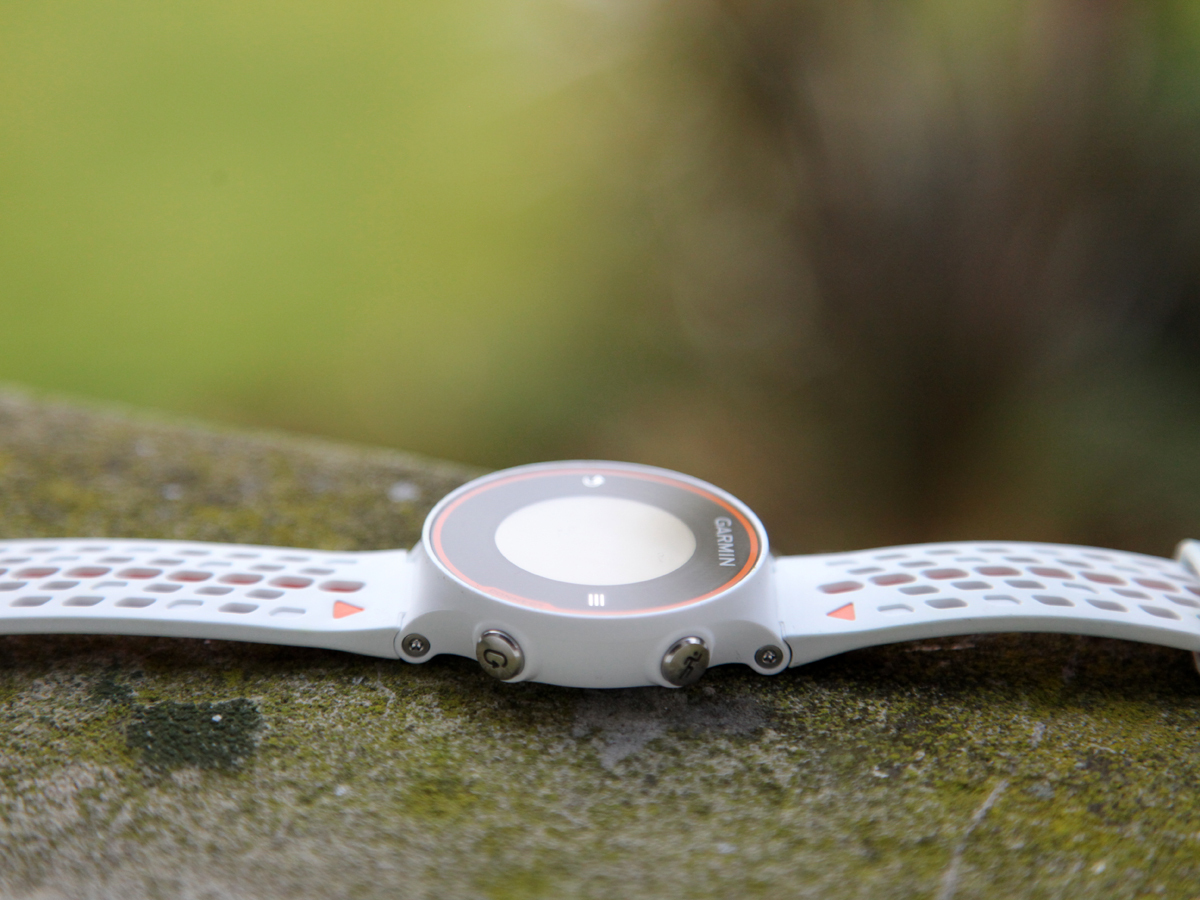 Once you've become accustomed to the clunky menu system, Garmin's pedigree begins to shine through.
The customisable data fields are brilliant, although the screen itself could be bigger and clearer. Its battery life is as good as we've seen, and the HR belt adds a wealth of running data – not essential for beginners, but great for the dedicated improver.
It's expensive, though, so if you can do without these extra stats, the otherwise identical Forerunner 220 (£250) could be for you.
Stuff Says…
Helps you get scientific about your running, but you'll pay for the privilege
Good Stuff
Light weight
Exhaustive running stats
Long battery life
Bad Stuff
Small screen
Clunky menu system