Fujifilm FinePix Z5fd review
Fuji's latest 6MP camera is looking to prove there's more to life than megapixels with a feature list that includes face detection and low light skills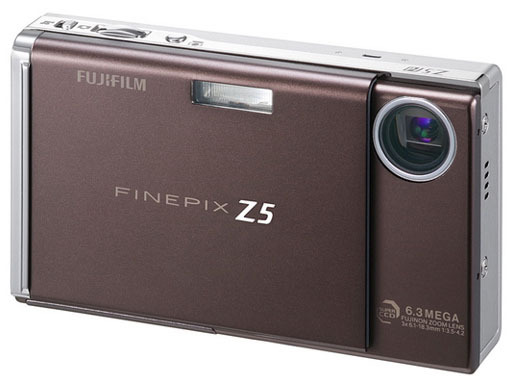 Over the years FujiFilm has made some damn odd-looking cameras. The Z5fd isn't one of them. It's actually a pretty sleek – even stylish – compact camera. True, it won't turn heads, but you certainly won't feel ashamed to whip it out of your pocket even in an achingly cool Shoreditch bar. In fact, the only real quirk is Fuji's awkward insistence on sticking with the unpopular xD memory format.
It's a tightly packed little number, with a horizontal front slider hiding a self-contained 3x optical zoom lens. Around the back a 2.5inch LCD sits comfortably alongside a smattering of controls, including the ever-useful Fuji 'F' button, which provides instant access to key settings.
Bring the light!
The Z5 is one of the best compacts we've come across if you want to lose the flash in low-light conditions. The only style snapper to really better it in this arena of late is Fujifilm's much lardier F20.
But where this camera loses out to some of its rivals is in out-and-out image quality. We're not megapixel obsessives, but the six on offer here will often struggle against true megapixel monsters when it comes to detail.
In terms of colour reproduction, though, the Z5 is capable of duking it out with the best of the rest. There's a vibrancy that makes well-lit subjects leap out off the paper at you, and at normal images sizes there's really no telling the resolution deficit.
[MPU]
Face up to it
If you regularly have trouble telling who's who in your family snaps then this snapper's marquee feature will be right up your street. The little 'fd' tag in the model name tells you that it sports the latest must-have camera feature: face detection. That means it'll cleverly sense when you're taking a snap of a person and automatically adjust its settings to ensure they come out crystal clear.
All this makes for a highly competent compact that can't quite compete with stars like Sony's Cybershot T100, but is well worth its more very reasonable price tag.