Football Manager Touch 2018 review
Is the Nintendo Switch version of Football Manager more Pep Guardiola or Alan Pardew?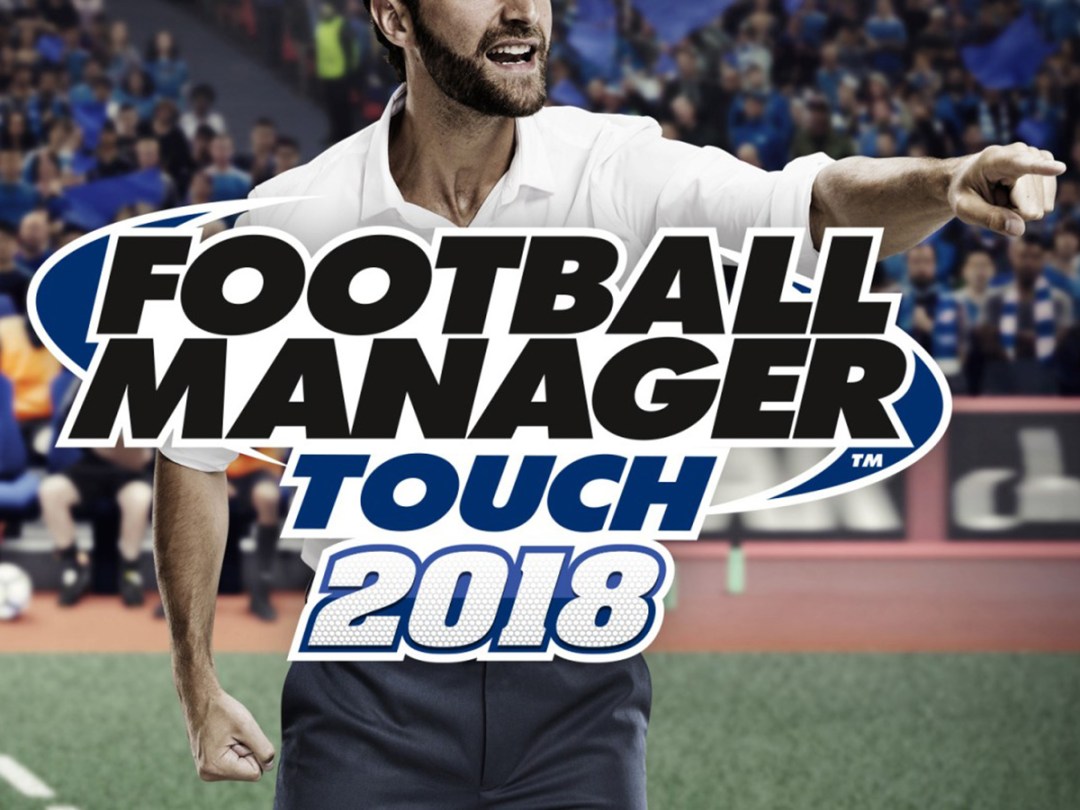 Think Pep Guardiola is overrated and that anyone could win the Premier League with a bottomless transfer budget? Then it's time to prove it once and for all by achieving the same feat on Football Manager 2018.
Oh, you're not a PC gamer? That's no longer an excuse, as Football Manager has sealed its dream move to the Nintendo Switch. But as with the likes of Morata, Pogba and Lacazette, this blockbuster signing may not be as fantastic as it initially seems.
That's because the Switch has been lumbered with the lightweight Touch version – and saying that Football Manager Touch is just as good as the full-fat edition on PC is an even bolder claim than calling Joe Allen the Welsh Xavi.
But with the majority of features intact, is Football Manager Touch 2018 at least a worthy super sub when you're out and about and require the Switch's portability powers?
Dream team
Starting with the positives, it's pleasantly surprising how many features have avoided the chop for the Touch edition. In fact, give a Football Manager newbie both versions and it'll take them a good while to notice the differences.
There's still the same star-quality level of tactical depth here, letting you make as many tweaks to the formation, playstyle and individual player instructions as you deem necessary. The only omission in this department is the 'familiarity' feature, allowing you to chop and change tactics without any worry of disrupting the team. If only West Brom were afforded such luxury…
You can still see all of your tactics come to life with the capability to watch live-action matches too. While there's a slightly noticeable downgrade on the visuals during matches, I'm just happy it hasn't reverted back to the moving dots from older entries.
The transfer system has remained unaffected too. You can still scout players, negotiate contracts with oodles of clauses and grovel to the boardroom in an attempt to have the transfer budget increased.
The best surprise of them all, though, is that the database is still delightful large. You've even the option of activating foreign leagues, just in case you fancy a stint in Spain or Germany, while player personalities and statistics are as meaty as ever.
Character flaws
So what's actually missing then? The most obvious is the social interactions. There are no pre-match press conferences, no half-time team talks and very few squabbles with rival managers and unhappy players. Come on Sports Interactive, everyone knows football is essentially a soap opera these days.
There may be some of you who actually relish the absence of the social interactions though. Talking to the press has been justifiably criticized for being boring and inconsequential, and removing the feature from the game speeds up the rate you plough through a season considerably, which is a blessing for time-sensitive players. Still, with fewer breaks from the spreadsheet slug the Touch edition has ended up feeling more impersonal and repetitive.
More frustrating, though, is the watered-down coaching. You can still assign players on individual training, tinker with intensity levels and give the team an overall focus, but match preparation has less significance here. You won't get your assistant manager sitting down with you to plan for the game ahead, resulting in a more passive experience.
You're also refused access to the Under 18s team, so if you're plan was to focus on developing youth players then you'll be sorely disappointed. You're limited by how much you can tinker with your backroom staff too, as your assistant manager is responsible for all coaching duties, which means you can't hire individual coaches which was personally a big disappointment. The 'Dynmanics' feature, new to the fully featured Football Manager 2018, has also gone AWOL. It was a welcome addition for the PC version, as it gave more importance to the dressing room's hierarchy.
Transfer flop
Overall then, Sports Interactive has achieved a fine balance of features. Obsessive control freaks will be dismayed by some of the exclusions, but many other players will be chuffed that the core components have been left untouched and that the removal of excess bloat has made the experience more streamlined and less intimidating. A happy ending then? Afraid not.
Just as Liverpool's achilles heel is its leaky defence, and Sam Allardyce's is his love for gobbing off in the pub, Football Manager Touch 2018's most compromising flaw is its interface. The game has quite obviously been built for a keyboard and mouse, and using the Switch's analogue stick to navigate the pages feels clunky and awkward at best.
As the title suggests, you can use the Switch's touchscreen to maneuver through the emails and spreadsheets instead, but as the hyperlinks are relatively small this method is clumsy enough to put you off.
The size of the Switch's screen is also an issue, particularly on player pages where there's so much data to display that the Touch edition has resorted to hiding important facets of data behind filters. You've still the same wealth of information, but it just takes a few frustrating extra seconds to look up important information such as coach reports, form and fitness.
The game can be rather sluggish when you're switching between menus too. You can alter the size of the database to speed up the game, but even after opting for a relatively small one I still faced a few performance issues.
Football Manger Touch 2018 Verdict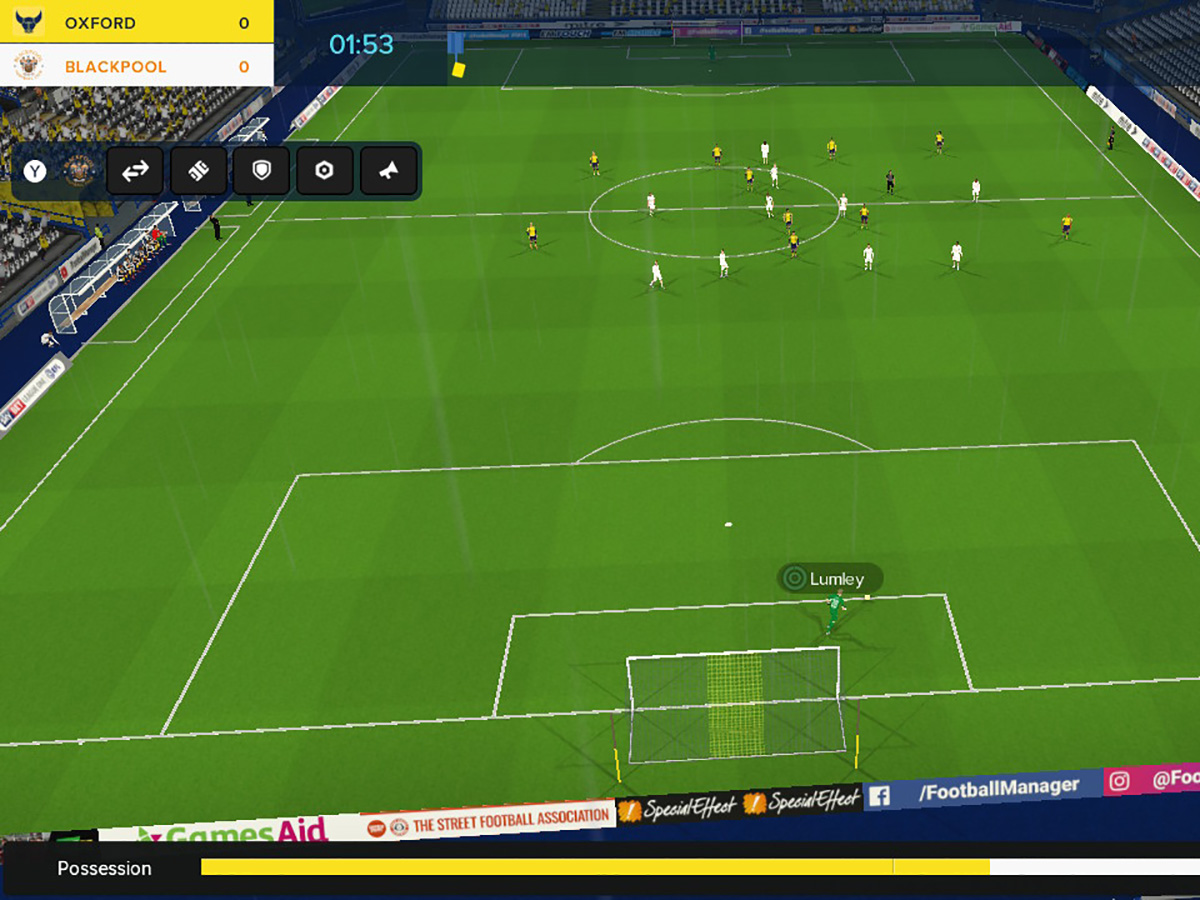 With a few full-fat features chucked on the transfer list and an awkward interface causing for frustrating navigation, Football Manager Touch 2018 is most certainly more Joe Allen than Xavi.
If the Touch edition was half the price of the proper version, then the compromises would be justifiable, but at £30 the Switch version isn't exactly a bargain buy.
But if you're absolutely desperate to give Guardiola a run for his money on an ultra-portable device, then Football Manager Touch 2018 is decent enough to give you the desired football fix.
For die-hard fans of the series, though, playing the Switch adaptation will only make you more hungry for the proper Football Manager.
Stuff Says…
The Touch adaptation is far from being a Football Manager champion, but its portability makes it a decent substitute
Good Stuff
Database still deliciously large
Core features remain
Portability convenience
Bad Stuff
Interface not suited to Nintendo Switch
Not as deep as the proper Football Manager 2018
Overpriced at £30