Fimi X8 Mini review
An entry-level rival to DJI's camera drones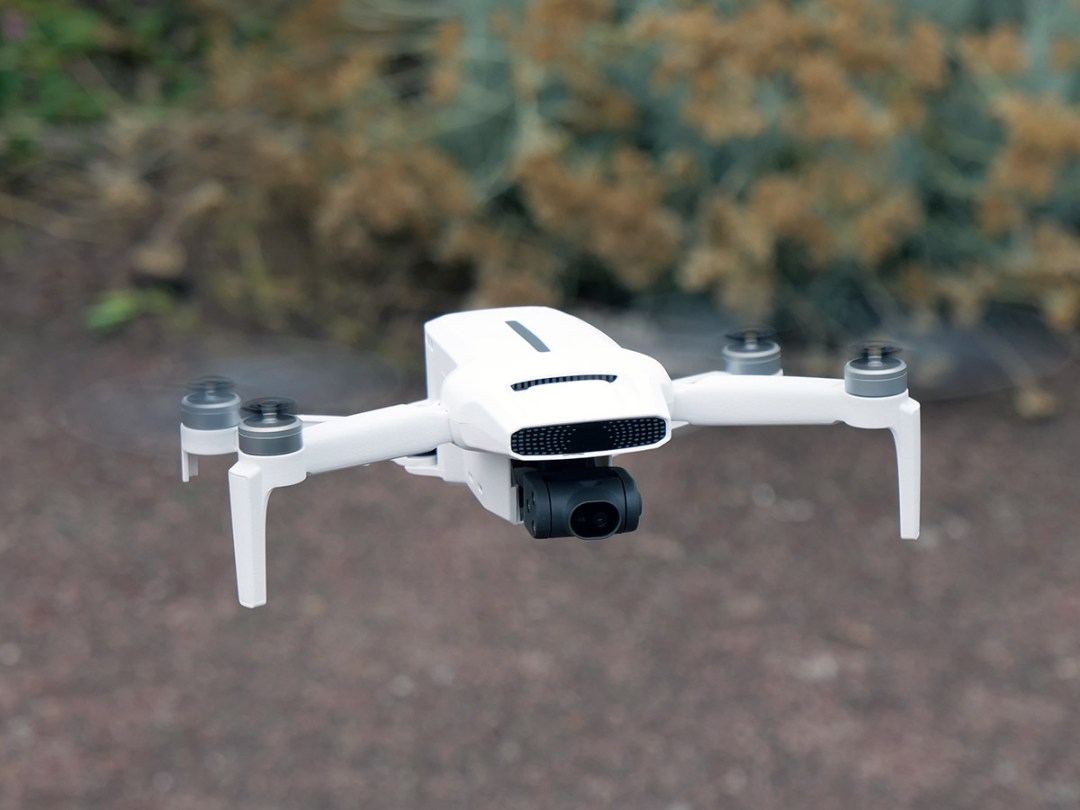 When it comes to camera-equipped flying machines, DJI isn't the only make in town.
Sure, most shoppers are probably going to snap up a Mavic, Mini or other DJI-branded drone of some description when looking for a reliable, safe and feature-packed quadcopter – but there are some viable alternatives to the market leader. The Fimi X8 Mini is one of them.
The Xiaomi-backed brand's answer to the compact, lightweight entry-level DJI Mini 2 model, this tiny 4K 'copter is slightly cheaper but promises many of the same benefits. Let's find out whether those claims fly or if they're just hot air.
Design: Welcome to the fold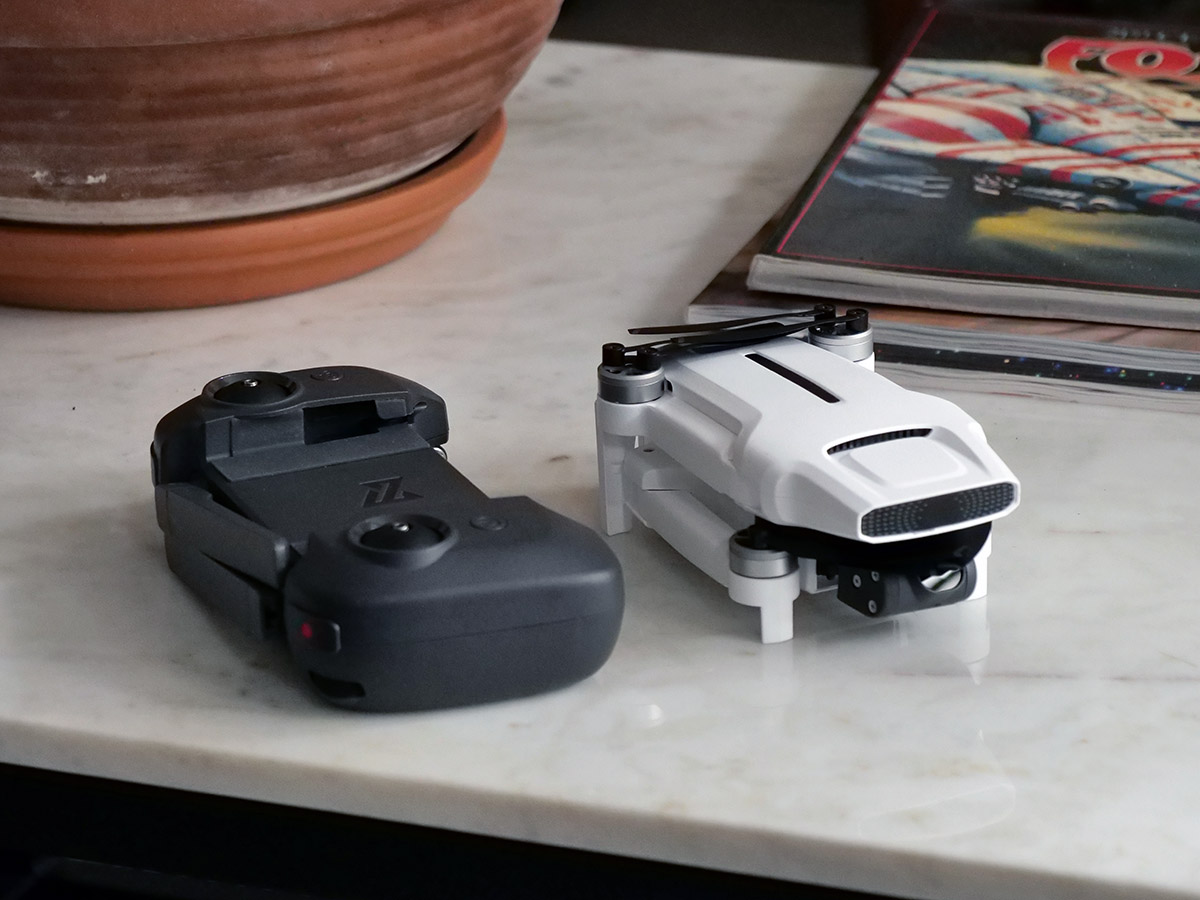 It's a big deal, how small the X8 Mini is. Or to be more precise, how light it is: it weighs a smidge less than 250g, which means anyone can fly it under the UK's current drone laws. There's no need for the pilot to undertake the Civil Aviation Authority's online exam or hold a flyer ID. The owner will still require an operator ID, mind, and must clearly label the X8 Mini before heading out for a flight. For a camera-equipped drone, this is as straightforward as it currently gets, legal-wise.
The drone itself folds to a trim and easily portable size, as does its remote controller. You'll be able to toss both in a bag and carry them around all day without any major worries, which makes them ideal for holidays – or day trips where you might not be planning any specific aerial photography, but want the option just in case.
Build quality is decent rather than stellar (the DJI Mini 2 feels like it's made of slightly sturdier stuff), but for the price we have no major complaints. The controller has some clever touches too, like the fact you can unscrew the thumb sticks and store them in little recesses in its base. It comes with cables to connect Lightning, USB-C and micro USB smartphones, and its spring-loaded clamp design can accommodate a range of phone sizes.
Flight control: Air buddy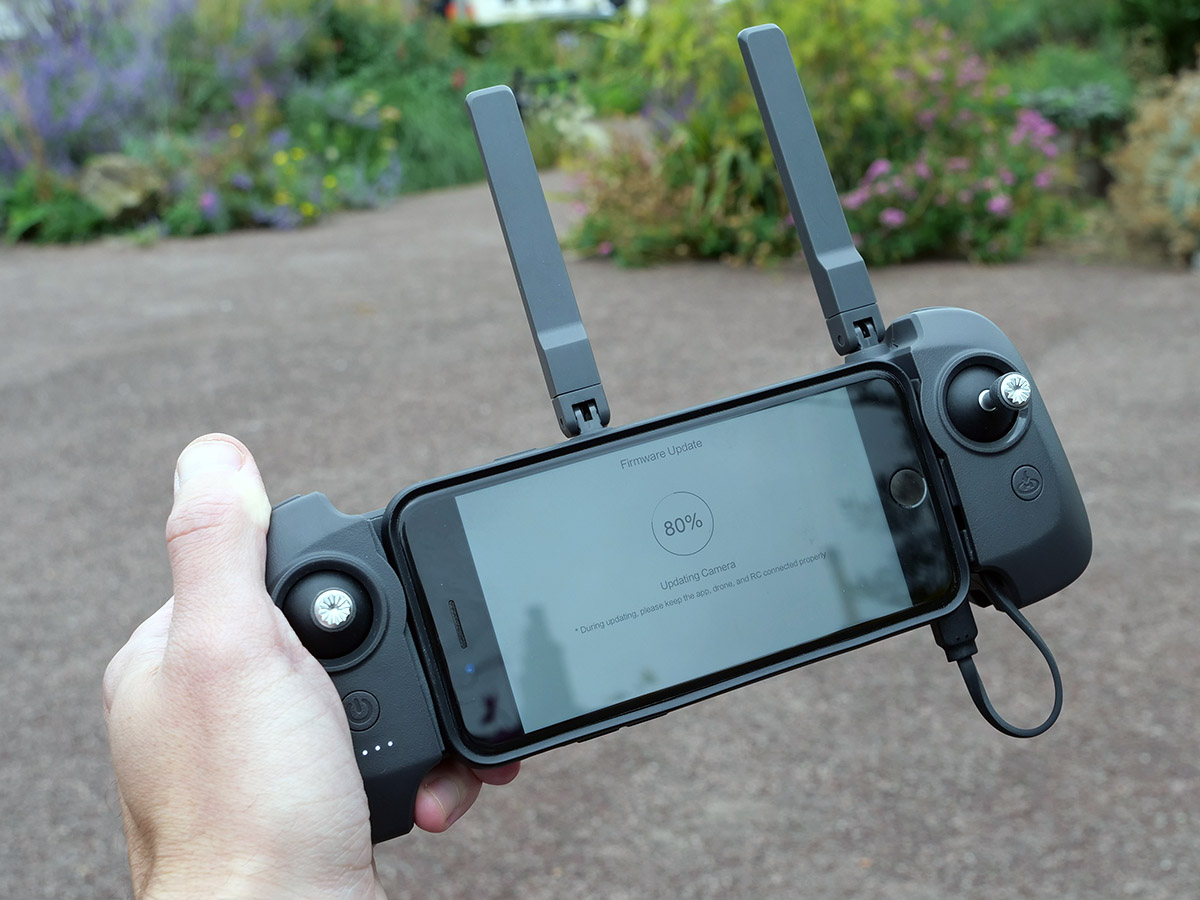 The X8 Mini has a theoretical control range of 8km, which isn't quite as far as the 10km claimed by the DJI Mini 2 – but still far farther than you're ever actually going to fly. UK law states you should be able to see your drone at all times, so unless you have superhero-grade visual acuity you'll keep this within a couple of hundred metres or less. I had no major issues with transmission cutting out or control being lost while testing the drone, and in general the live HD video feed to my controller-connected iPhone worked like a charm.
Taking off is as simple as swiping your finger across your phone screen, while the twin-stick controls are very easy to master. The X8 Mini is a surprisingly responsive and fun drone to fly, zipping along at a pacey 16m/s in good weather conditions.
It doesn't have forward-facing anti-collision sensors, so if you towards a wall or tree it's not going to stop itself from crashing. It does have downward-facing sensors to aid safe landing and hovering, however.
In-flight features: auto locate
If you happen to lose track of the X8 Mini (and not because it's in a sad pile at the foot of a telegraph pole), real-time GPS tracking means it still knows exactly where it is. Just tap the return-to-home button in the app or on the controller and it'll automatically come back to its take-off point.
The GPS also helps it to hover in place and not get pushed off by the wind. It has enough motor power to withstand a 'level 5' breeze of about 8.5-10.5m/s according to its makers, and I found it quite stable in blustery coastal conditions.
The rechargeable battery (which can be topped up using a USB-C cable, so no need for an external AC charger) provides up to 31 minutes of flight time, which is a tiny bit longer than the DJI Mini 2. As with DJI drones, the app gives you an alert a few minutes before it runs flat, ensuring you have plenty of time to get the drone back to you and landed before the power dies.
The app itself is quite a bit simpler than DJI's, but that's not necessarily a bad thing. With fewer options and menus to delve into, it feels focused on the essentials: showing you a clean live feed from the X8 Mini's camera, its position on a map and giving you access to the necessary controls for the camera functions.
It also has a handful of automatic camera/flight modes in which you set an object as a focus point on-screen and hit a button; the drone will then perform a certain move while filming the object. While this is hardly headline news, it's something to play around with. In terms of more advanced automatic functions like following behind the pilot, though, there's nothing here.
Image quality: A sharp showing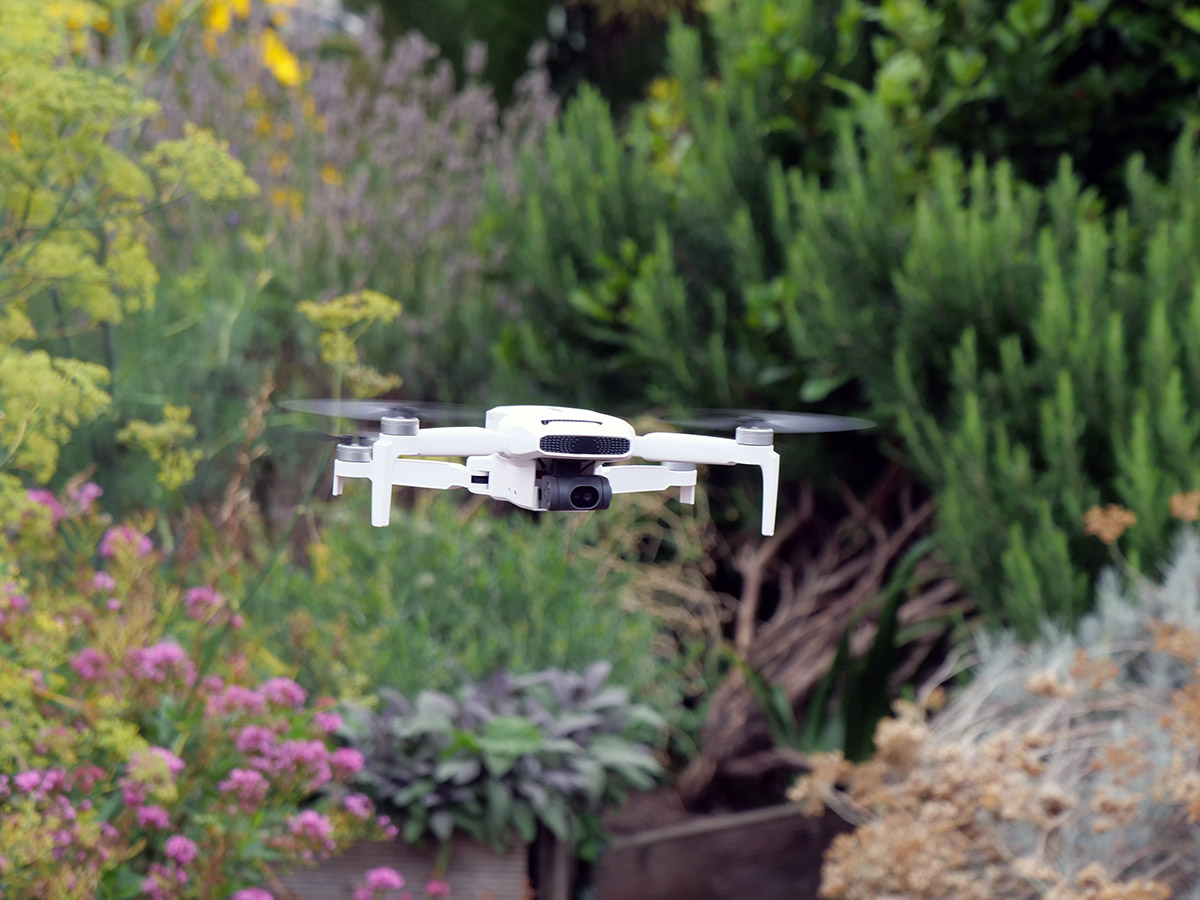 The gimbal-mounted camera uses a 12MP Sony CMOS sensor that enables it to shoot in a wide range of resolutions and frame rates. As well as 12MP and 8MP stills (in JPEG and/or raw DNG format), it can capture 4K video at up to 30fps, 2.7K at up to 60fps, 1080p at up to 90fps and 720p at up to 120fps. It also supports HEVC H.265 encoding, which means users with faster computers can fit a lot more video on the drone's memory card than when shooting standard H.264-encoded footage.
Image quality is quite impressive for such a small camera, with 4K footage showing off plenty of sharp detail, even if dynamic range is a bit limited. This can be improved in post-production, particularly if you shoot footage in Fimi's F-log "flat" picture profile, which is designed to provide the best base for colour grading.
The three-axis gimbal does a great job of keeping your footage stable when the drone is airborne, although I did find the drone itself struggled slightly to maintain level with the horizon at times – but given the drone's tiny size and the wind speeds in my seaside test setting, that's hardly surprising.
Fimi X8 Mini verdict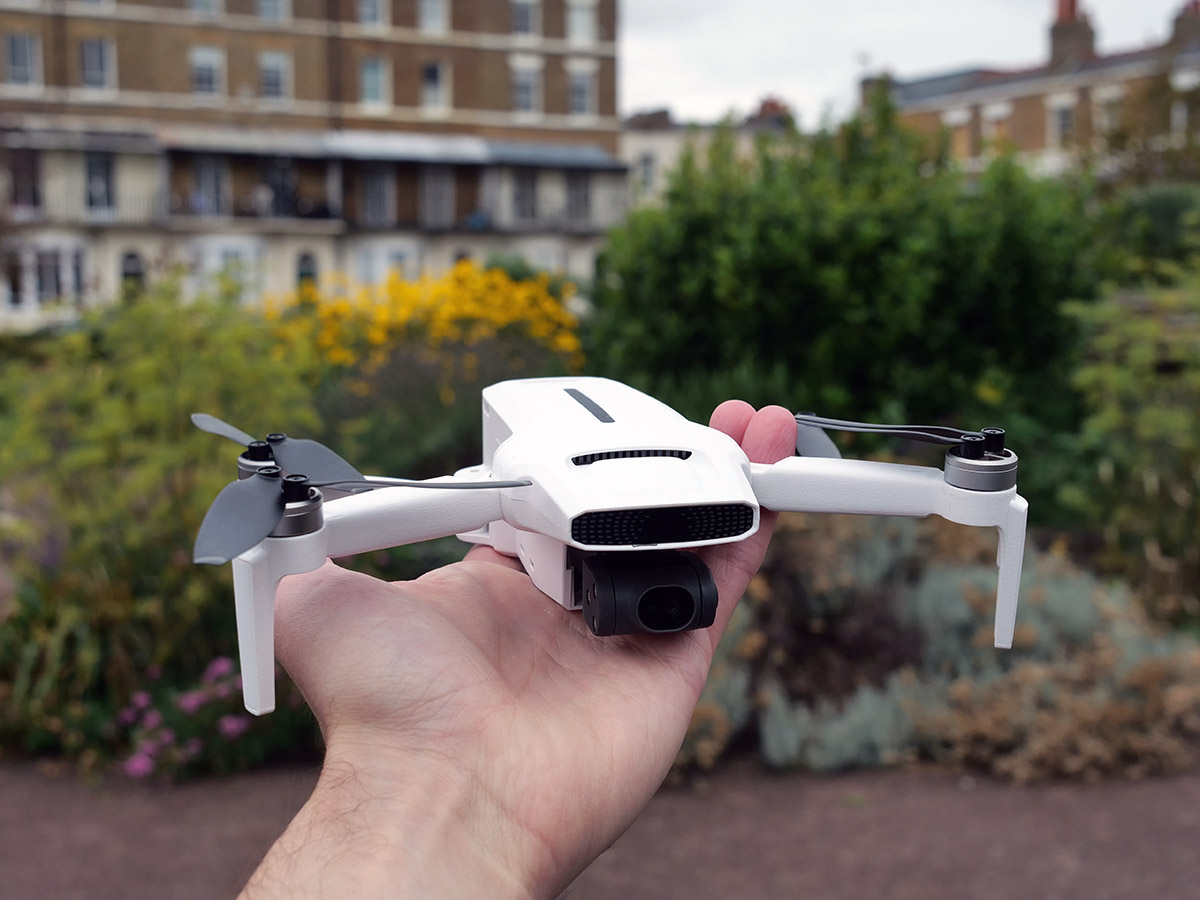 DJI is so far ahead of its rivals in the consumer drone space that we rarely see a competitor's product come within touching distance – but the Fimi X8 Mini is a credible (and slightly cheaper) alternative to the DJI Mini 2.
It's not better in any significant way – but it certainly doesn't disgrace itself when it comes to image performance, flight controls or build quality.
The fact that it comes in just under the crucial 250g weight limit is key to its appeal. If for some reason you don't want the DJI Mini 2 (or its predecessor, the Mavic Mini, which can still be found for sale online), the X8 Mini makes for a more than adequate alternative.
Tech specs
| | |
| --- | --- |
| Camera sensor | 12MP 1/2.6in Sony CMOS |
| Video resolution | Up to 4K/30p; 2.7K/60p; 1080/90p; 720/120p |
| Max speed | 16m/s |
| Max range | 8km |
| Max flight time | 31 minutes |
| Take-off weight | 245g |
| Drone dimensions | 145x85x56mm (folded) |
Stuff Says…
A solid challenger to DJI, but we still prefer the Mini 2 as a small drone solution
Good Stuff
Tiny and lightweight
Simple flight controls and app
A little cheaper than the DJI alternative
Bad Stuff
No collision detectors
DJI Mini 2 is just plain better all-round