Epson PictureMate 240 review
This Epson makes photo printing portable – and is quite a lot cleverer than it looks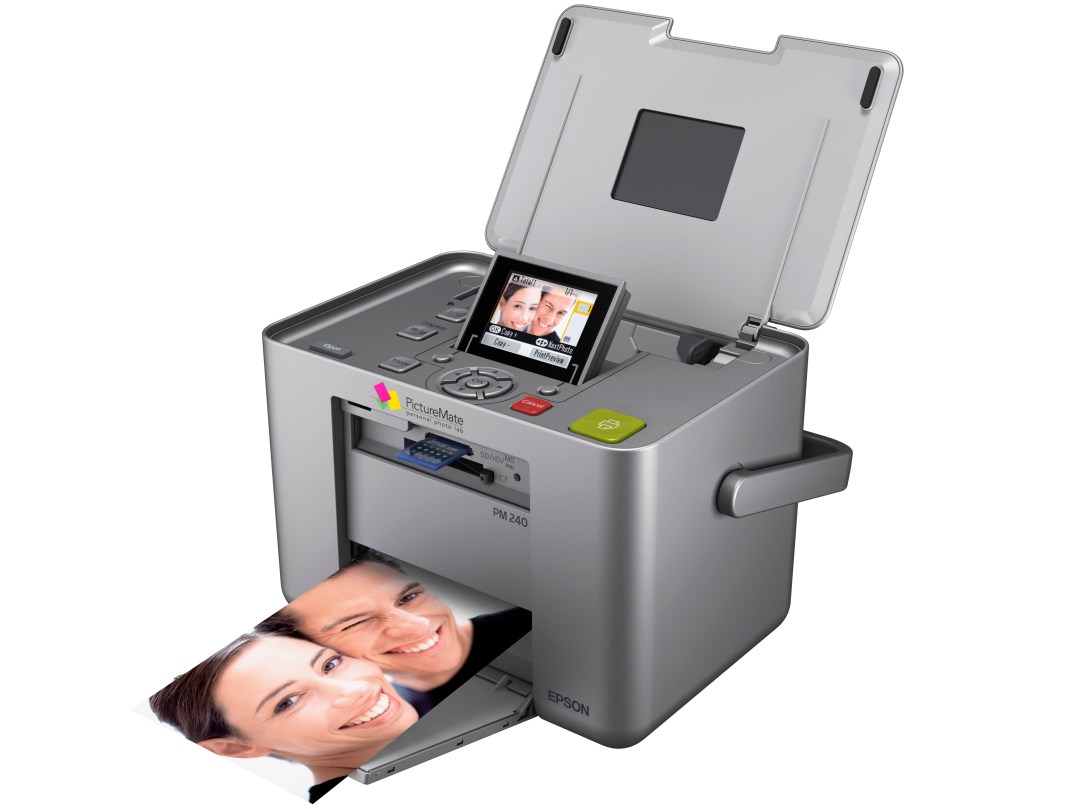 The Picturemate 240 is certainly portable but not something that you'd particularly want to be seen carrying around. With a slightly bulky shape and a hefty handle, the 240 looks like something Yogi Bear should be rifling through.
Photo booth
Like Sony's DPP-FP55, it's designed exclusively for photo printing and issues only 6×4 snapshots. Despite the initial appearance it's a very effective bit of kit, and gives excellent image quality – albeit at the sub-2-photos-a-minute rate typical of portable printers.
As a consequence of that portability, it's obviously got to function without a PC to hand and it does so very well. CompactFlash, SD, MMC and Memory Sticks are all accepted into the standard card reader, and there's an optional adapter for everything else.
Goodbye red-eye You can also print direct from USB devices like flash drives or even external CD drives – should you be lugging one of those around with you – and it's easy to make your selection using the simple, if nasty-feeling, rubberised controls.
The interface is simple to operate and includes the very useful ability to view photos by date, as well as a series of editing options. Brightness, saturation, and crop can all be adjusted on the printer, and you can zap redeye before pressing 'go' too.  
If you really want to push the boat out, the Epson includes a few preset layouts, enabling you to print custom greetings cards, photos with frame effects or, rather more practically, contact sheets straight from the camera. They're pretty cheesy, so we wouldn't recommend it, but it could be a lifesaver if you're facing a forgotten birthday and the petrol stations are all shut.
Related reviews