Dakine Messenger Bag review
A bag to carry all the essentials of electro-urban living, each gadget safe in it's own protective place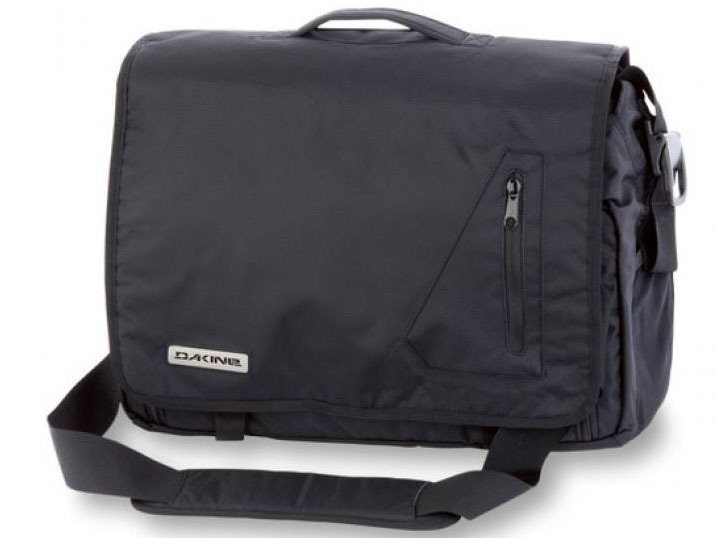 Okay, so Dakine's Messenger Bag does look a little like an over-preened metrosexual's manbag – but don't throw stones at it yet. Use it for a couple of days and you'll appreciate its inner strengths so much you'll fight muggers tooth and nail to keep hold of it.
Packed with pockets
The Messenger is perfect for tech-horders who can't leave home without enough electronic kit to send Armstrong back to the moon.
In a District bag, everything has its place. Laptops get a fully padded sleeve inside the main compartment, suspended an inch or so above the bottom so if you put the bag down your precious computer doesn't touch the floor.
The rest of that compartment is big enough to take an A4 box file, so it's pretty spacious.
Safe Sunnies
The smaller front compartment is generous too and is packed with bespoke gear storage; a magazine sleeve, neoprene phone sleeve, another neoprene sleeve for an iPod and a mesh pocket for cables and leads.
All of them are fit for purpose and well thought out, particularly the fleece-lined pocket on the outside for stashing your sunnies so they don't get scratched.
From a practical standpoint, this is a killer bag. The faded canvas and distressed leather strap may be an acquired taste, but otherwise it's the perfect gadgeteer's sidekick.