Canon EOS 100D review
Is size important? It is if you're holding the smallest APS-C DSLR ever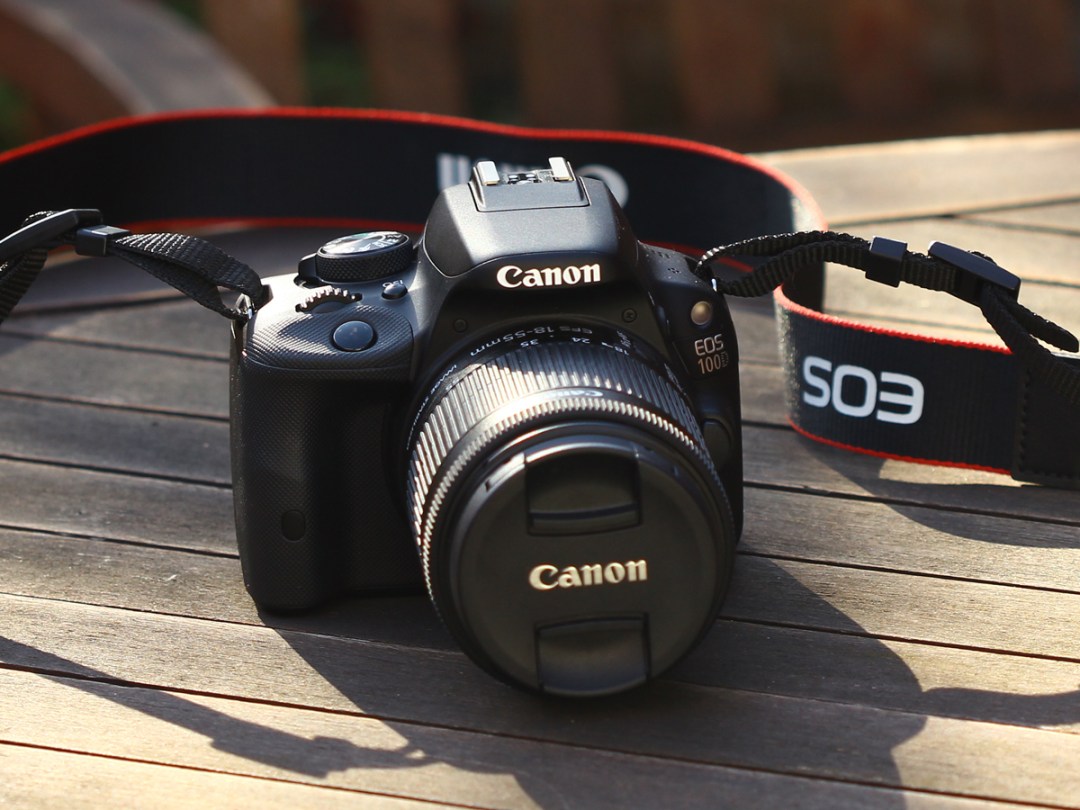 Small is usually beautiful when it comes to gadgets, so the dinky EOS 100D must be the Scarlett Johansson of the DSLR world. It's the smallest APS-C DSLR ever, not much bigger than many compact system cameras but with the advantage of a bigger sensor and proper optical viewfinder. Is this, then, the start of the DSLR fightback?
Miniature marvel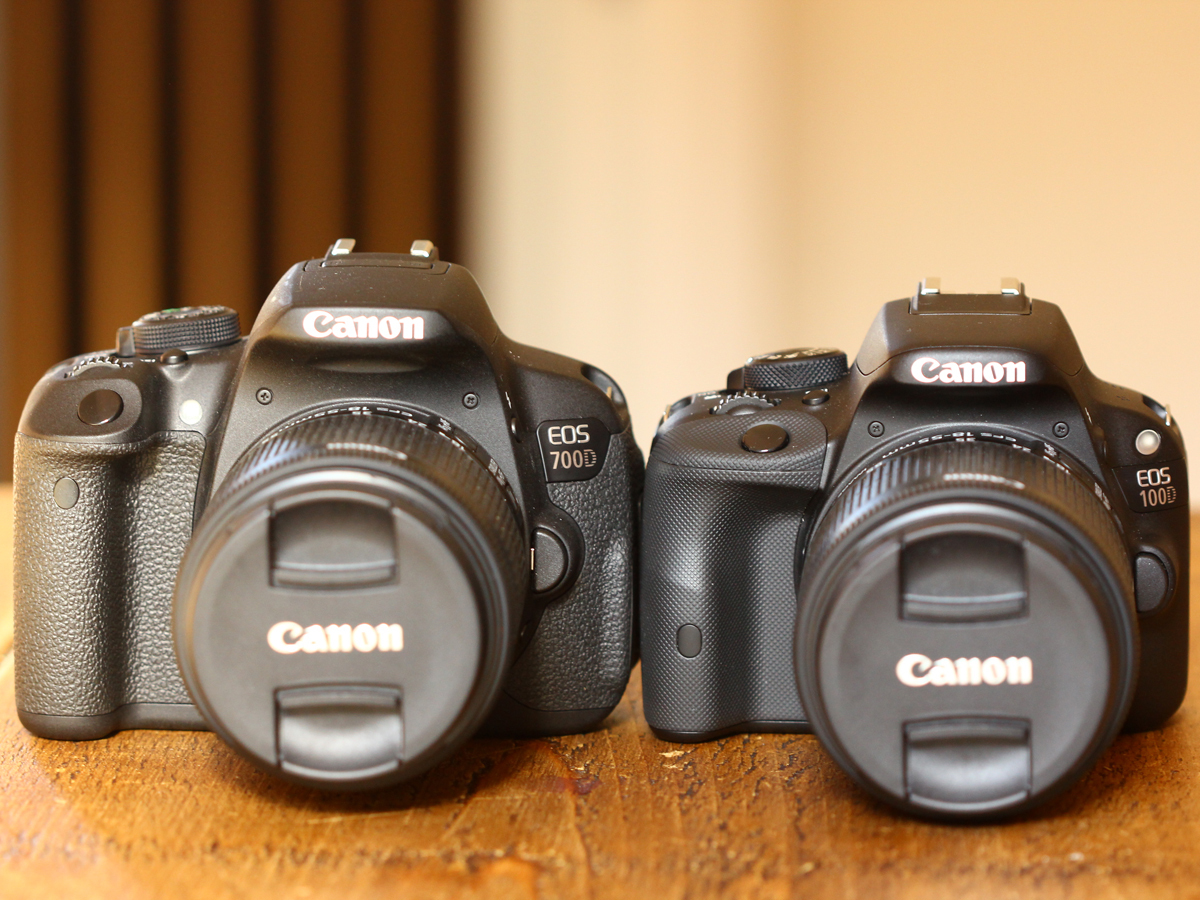 The 100D is a remarkable feat of engineering. Canon has crammed in nearly all of the features found on its big sister, the 700D, but in a body that's roughly 30 per cent smaller, 10 per cent thinner and 30 per cent lighter. Put it next to the Panasonic Lumix DMC-G5 compact system camera and there's really very little between them. Alright, so unless your name is Coco you won't be slipping one in your pocket, but you'll definitely notice the benefit with one slung around your neck.
Build quality is good; it lacks the weatherproofing and retro-tastic design flair of the Olympus OMD-EM5, but it's on a par with other entry-level DSLRs. It also handles surprisingly well – the right-hand grip is just big enough to get a decent hold on it, and its light weight means the lack of any real left-hand support is rarely an issue. Or at least that's the case with an equally lightweight lens; stick a hefty bit of glass such as the EF-S 15-85mm on it and it begins to feel unbalanced.
Counting our losses
The most obvious physical compromise over the Canon 700D is the loss of the flippable LCD – the 100D instead has to make do with a fixed 3in touchscreen. That's a bit of a pain if you're used to twisting and turning the LCD so you can shoot while standing on your head or whatever, but in all other respects it works well.
The touchscreen is of the capacitive kind, and is as fast as any we've seen. It's likely to get plenty of use, too, because manual controls have been stripped back a little from bigger models – let's call that compromise No2. You still get a proper mode dial (which, like the 700D but unlike previous models turns 360 degrees), plus dedicated ISO, exposure compensation and Live View buttons. But the likes of white balance and drive mode have lost their shortcuts and can now only be accessed via the Q menu. And if none of this matters to you because you only shoot in Auto mode, please sell your DSLR and buy a compact camera instead. You also lose the 700D's stereo mics and have to make do with a smaller battery (compromises No3 and No4).
Snap very happy
The 100D has the same 18MP CMOS sensor as that in the 650D and 700D (well, almost – we'll come to that) so it's no surprise that picture quality is every bit as good. There's masses of detail in shots, with little noise until ISO 1600. Indeed, images are perfectly usable at ISO 3200 and 6400 if you're not blowing them up too big. Colours tend towards neutral, but you can easily change saturation and tone in-camera, or do it later if you shoot in RAW. Autofocus is generally swift and accurate when shooting through the viewfinder, but – compromise No5 – only 1 of its 9 focus points is of the faster cross-type. Don't get too hung up about this kind of thing unless you spend lots of time snapping Usain Bolt, though. Burst shooting is limited to 4fps. That's compromise No6 over the 700D (5fps) but see previous point RE Mr Bolt.
For more sample pics in full resolution, take a look at our Flickr set here.
Autofocus for the people
Strangely, considering they were released only weeks apart, the 100D has one advantage over the 700D, in that it uses version II of Canon's Hybrid CMOS AF system for autofocus in Live View. This might sound like a lot of marketing guff, but in practice it makes a huge difference. The 700D is often painfully slow to focus in Live View, particularly in low light, but the 100D is far faster to lock on to subjects, even in low-contrast situations. The viewfinder will still almost always be quicker, but there are times when Live View is the better option – for instance when shooting macro – so Canon gets a pat on the back here. Video shooting benefits too, with far less hunting for focus when you switch subjects.
The 100D's new kit lens, the snappily titled EF-S 18-55mm f3.5-5.6 IS STM, also helps here. The STM part refers to its "stepper" tech, which ensures it switches focus smoothly between subjects rather than jumping about like a three-year-old after a Haribo binge. Whatever the technology behind it, the net result is silky smooth 1080p (at 24, 25 or 30fps) footage that will make for many a fine holiday memento, if only you could be bothered to edit it into shape one day.
But what's the point?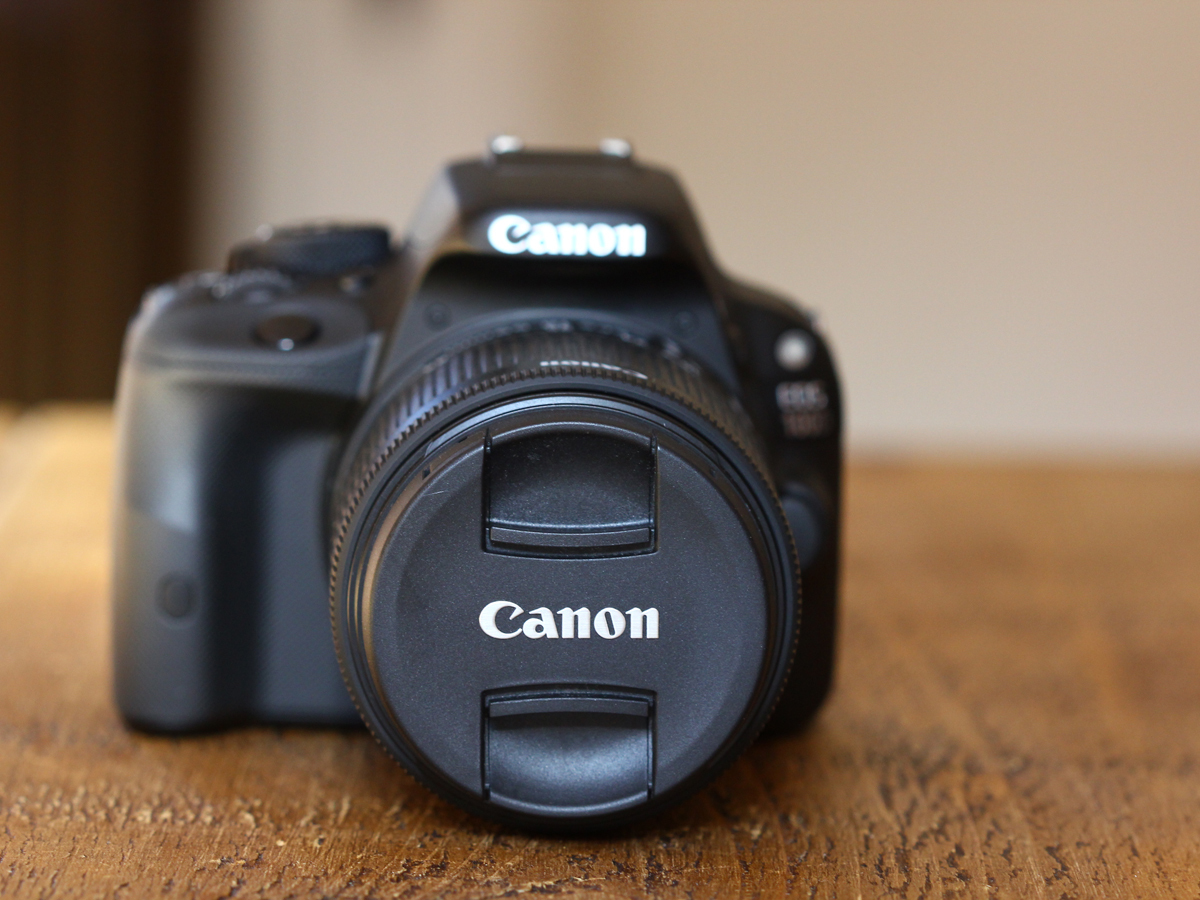 Despite all these positives, we have one big problem with the 100D. Namely, who needs one? What niche does it fill? Why would anyone buy one? Its small size is its main selling point, but it's still bigger than any premium compact camera, even large-sensor models such as the Sony DSC-RX100 and Fuji X100S. More importantly, the advantage of owning a DSLR is surely that you can use it with multiple lenses. Take more than one lens out with you and you'll need a bag – and once you do that, the smaller size of the 100D is negated. Likewise, if you stick a fast zoom or telephoto lens on the front of it, that small body won't make much difference to the lens-heavy overall package. None of this would matter if the 100D shared all the features of the 700D, but it doesn't.
Comparisons to compact system cameras are more favourable, of course. The 100D's body is almost as small, but it supports standard, full-size lenses from the box. The problem is that while micro four-thirds lenses are in size and weight proportion to micro four-thirds bodies, the 100D's small frame is too frequently negated by the big, heavy lens that's attached.
Verdict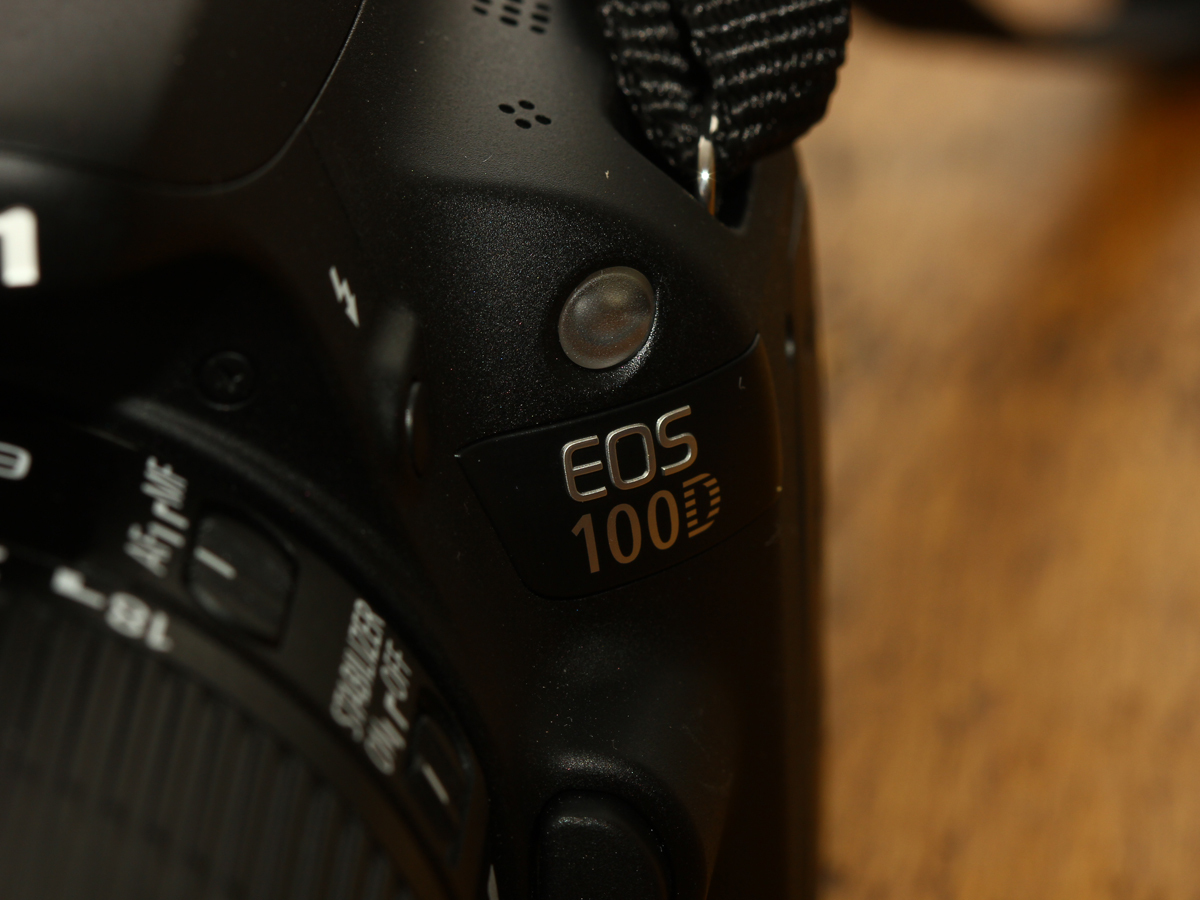 The Canon 100D is a great camera with many plus points. It takes fantastic photos and shoots lovely video, is small, light and well built, and has the best Live View performance of any APS-C camera (at least until we test the forthcoming EOS 70D). But that dinky body isn't without compromises, especially when compared to its sister camera the 700D, and we're not really sure why you'd choose it over the larger model. If you're a pro with a chunky 5D MK III looking for a scaled-down back-up camera, it might make sense. Likewise if you're into the idea of something compact system camera-sized but with built-in support of full-size lenses – even if that makes the complete camera rather front-heavy. We suspect that for most people, though, the 100D's cons will just about outweigh the pros.
Stuff Says…
Nearly a hit, but the 100D's small stature doesn't quite make up for its stripped-back features
Good Stuff
Small, light body
Live View performance
Great picture quality
Bad Stuff
No flip-out screen
Stripped-back controls
The 700D does more